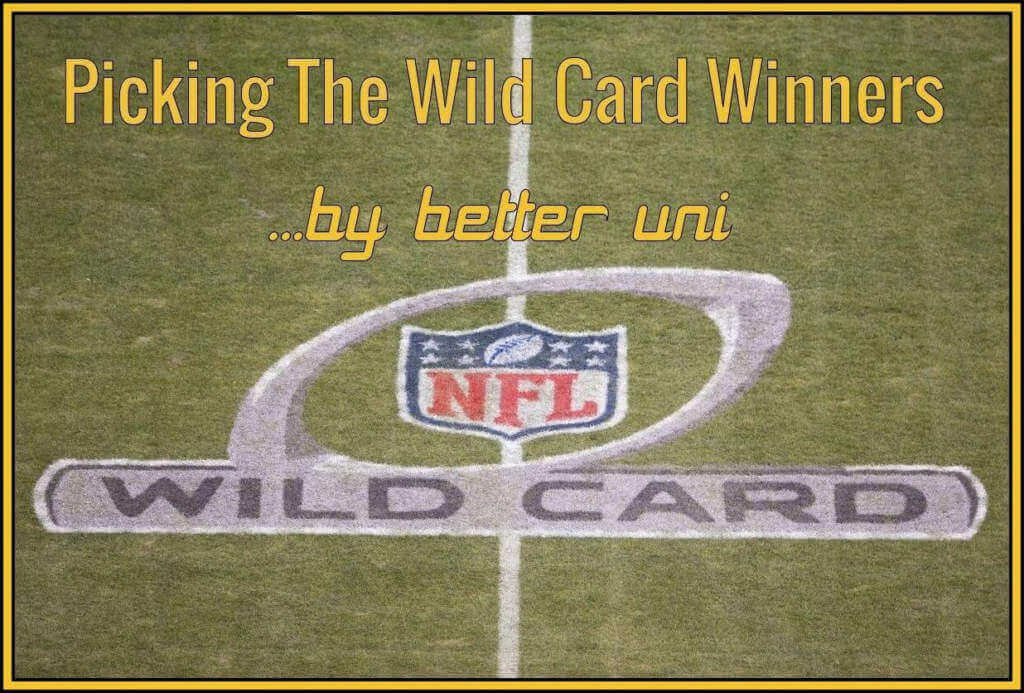 By Phil Hecken
Follow @PhilHecken

Good Saturday Morning, Uni Watch crew, and welcome to the 2022 Wild Card Weekend. I hope everyone has had a good week and you're all doing well. It's been kind of a crazy week for me personally (nothing bad, just something has taken a lot of my time away from the blog, social media and well, life). Anyway, it's that time of year again when I pick your Wild Card Game winners (against the spread), by choosing the team with the better uniform to win. As with most of these exercises, I usually get about 50% (or slightly higher) correct "betting" against the spread…about the same average as everyone else who bets ATS.
I throw out all the stats, numbers, streaks, COVID-related non-players, and all that other stuff your average gambling man or woman uses, and stick to the basics: better uni always gets the nod. Now, in most cases, the better uniform is an easy call, no matter which uni a team chooses to wear in any particular matchup. In other cases, both unis are good or both unis are bad, which makes it a tougher call. And in some instances, what a team wears for a specific game may be a worse looking uniform than it normally wears (for example, the Saints in gold/black/gold look a bazillion times better than when they go gold/black/black), so that might also influence my choice. Based on the announced uniforms (as of this writing, only two of the 12 teams have not already announced their uniform choice), I will now give you your WC winners for the weekend. I fully expect to get about 1/2 correct, and I'll probably pick all the games through the Supe, although this will be the only time I lede with my picks. All spreads were as of Friday night.
As always, YMMV.
Here we go…
• • •
SATURDAY, JANUARY 15
LV Raiders at Cincinnati Bengals
Time: 4:35 pm (EST)
Channel: NBC
Spread: Cincy -6
The Bengals definitely upgraded their unis this past season, moving (IMO) from the bottom five of all NFL unis into the middle of the pack. But they also have a couple too many combos, including two different sets of white pants (one set has orange stripes, one has black stripes). They'll be wearing the set with orange stripes today, which I think looks better than the black stripes, although I prefer the look of the white jersey/white pants with the black stripes overall. The black jersey over white pants with orange stripes is probably their second best look. If they stuck to just those two, they'd have a really solid uni set. But that's all moot anyway, since the Raiders, even wearing their white road jerseys, have a far superior look. Therefore they get the nod.
The Pick: Raiders, getting two field goals.
_____
NE Patriots at Buffalo Bills
Time: 8:15 pm
Channel: CBS
Spread: Bills -4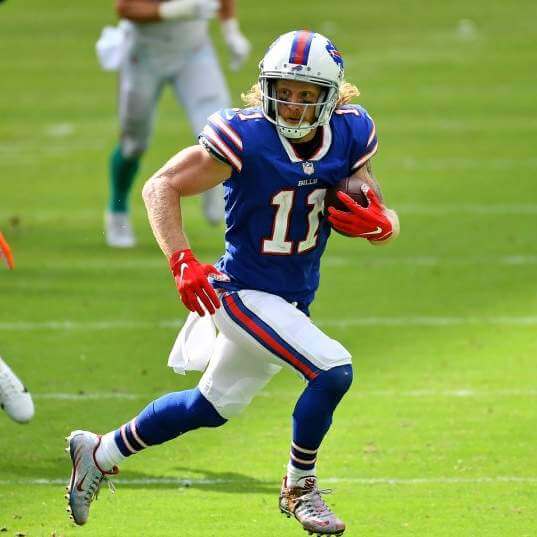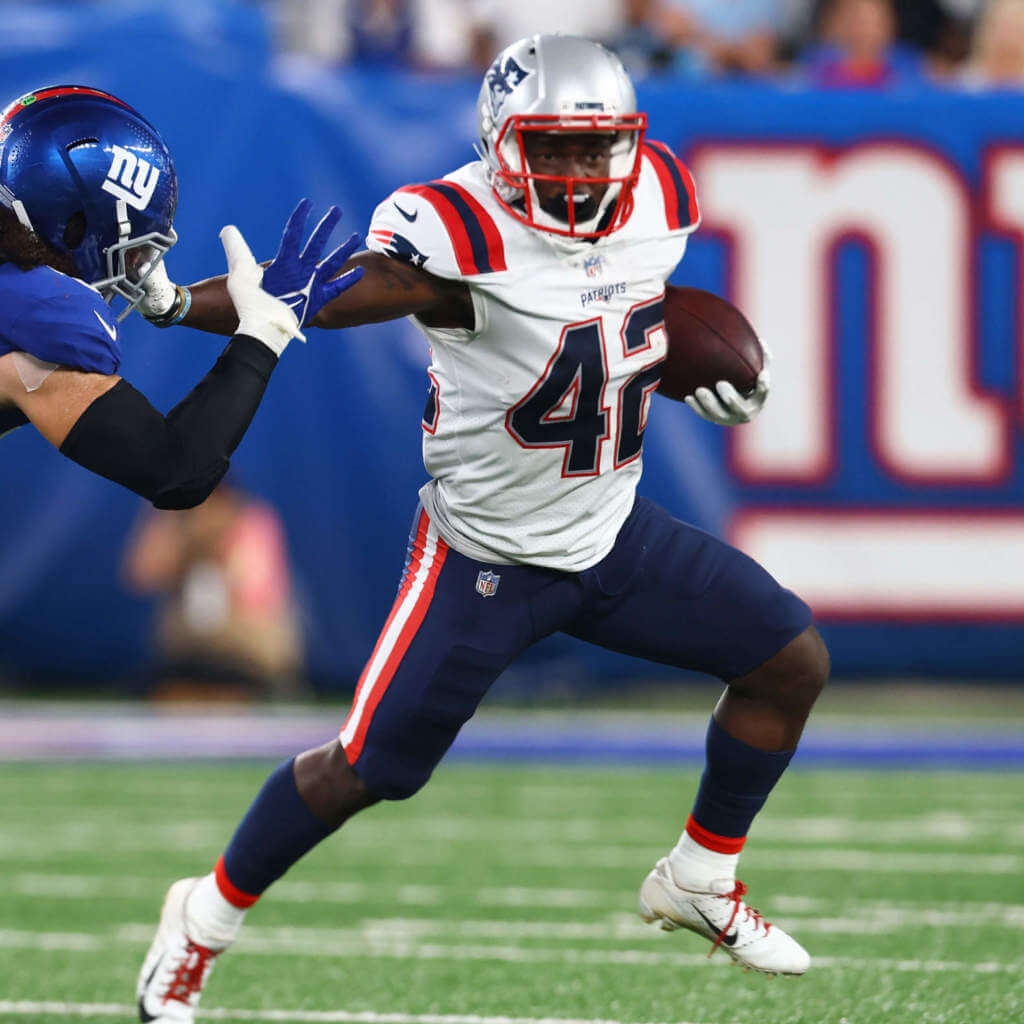 This game could have looked brutal, but we lucked out because both teams are wearing their best possible looks — the Bills in royal jerseys and white pants, with blue socks, is far and away their best kit (although their "standing buffalo" throwbacks are also beauties). The Pats, on the other hand, have only two unis: blue jerseys over blue pants at home, and white over blue on the road. Needless to say, the white over blue is a much better look. But it still doesn't hold a candle to the Bills' gorgeous duds. This game will be COLD (and I don't mean the unis) — temps should be around zero and God knows how bad it will be with the wind chill…so we can probably expect a low-scoring game. The Bills are better and so are their unis.
The Pick: Buffalo, giving four
• • •
SUNDAY, JANUARY 16
Philly Eagles at TB Bucs
Time: 1:00 pm
Channel: FOX
Spread: TB 8.5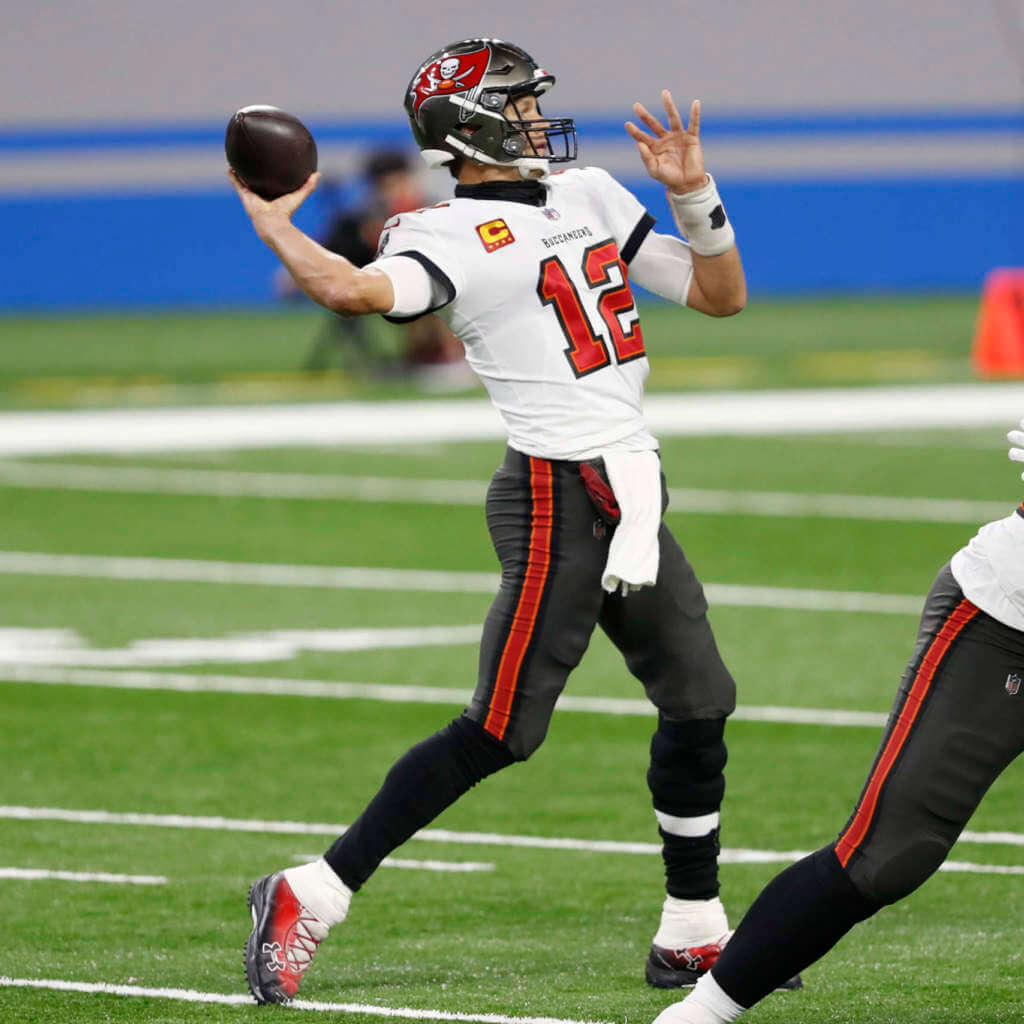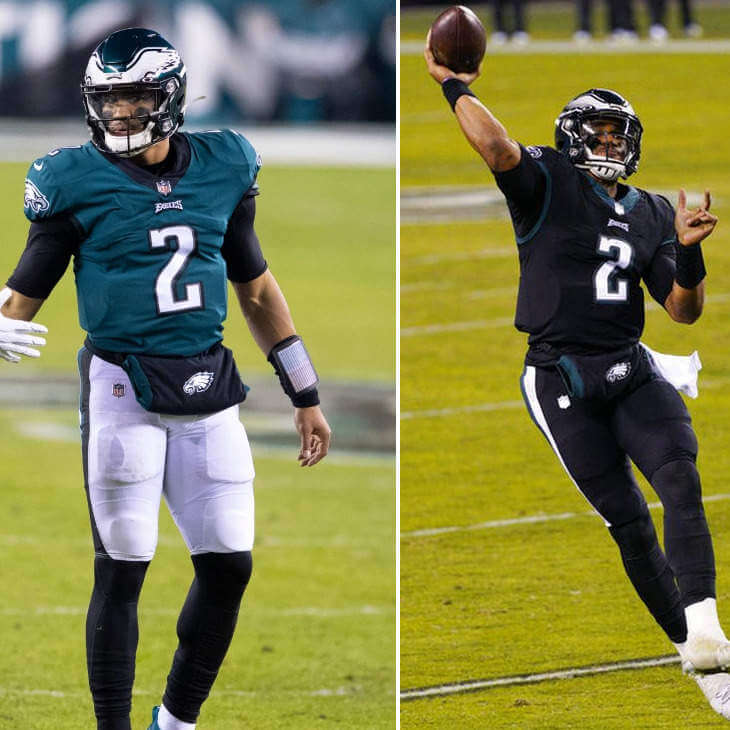 This could be a close call…or a blowout. You see, as of late Friday, the Eagles still hadn't announced their uniform combination. Tampa will be wearing white at home (over pewter pants), a look they won last year's Supe in, so it makes sense they'd like to keep the "uni streak" alive. Philly will obviously wear dark jerseys — and I'd expect they'll wear midnight green tops over their white britches, but they found late season success in black pants, and wore them for many of their second half games (usually with white jerseys). But that doesn't preclude them from going black/black or green/black (or even green/green) although they have only worn green jerseys over white pants or black jerseys over black pants this season, according to the GUD. If the Eagles go, as I expect, green/white, it's a close uni matchup — anything with black pants and it's a blowout. But either way, I've grown rather fond of the Bucs in pewter/white/pewter, so I'm going with them, regardless.
The Pick: Bucs giving eight-and-a-half
_____
SF 49ers at Dallas Cowboys
Time: 4:30 pm
Channel: CBS/Prime/Nickelodeon
Spread: Cowboys -3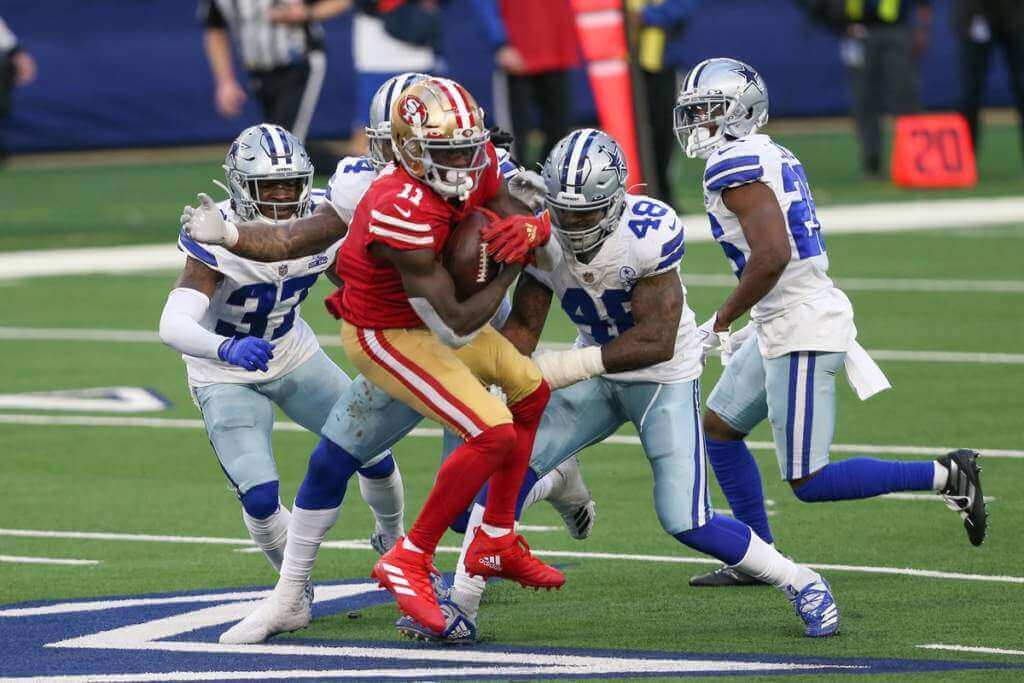 This will easily be the weekend's best looking game, as both teams have classic uniforms. While I've always been a fan of the Cowboys white jerseys (the pants, with their different shades of light blue / seafoam green / gray, haven't always been great), once I read Paul's "uni quirks" piece over a decade ago, I've been less enamored than I once was. Still, what they are wearing Sunday is a great look. But…it's not a good as the 49ers, who have a top 5 (or close to it) set, and their red jerseys over gold pants are splendorifous. Either way it will be a great looking game, but the edge, and my pick, goes to Santa Clara.
The Pick: Niners getting three points
_____
Pittsburgh Steelers at Kansas City
Time: 8:15 pm
Channel: NBC
Spread: KC -12.5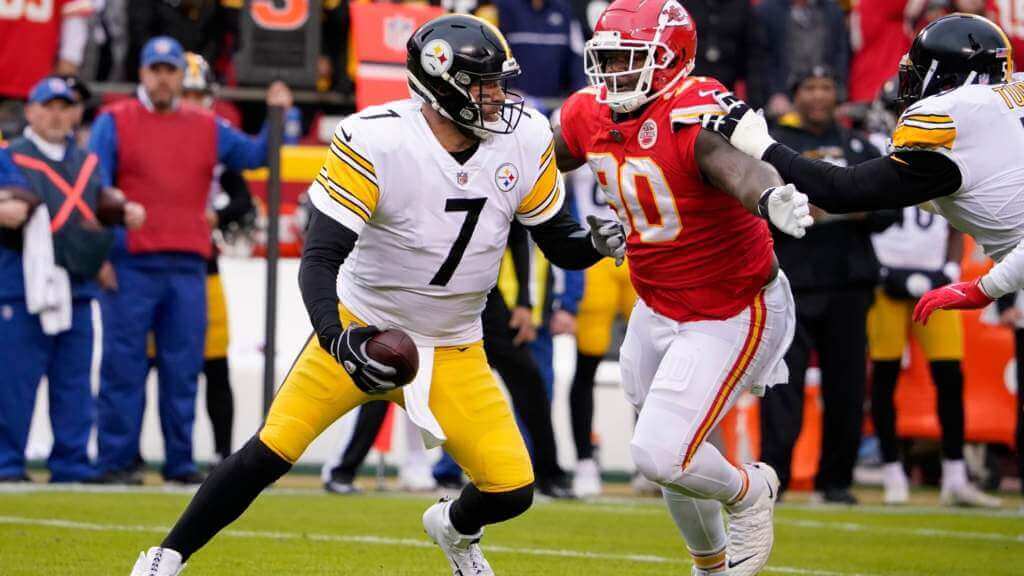 This will be the second best looking matchup of the weekend. I prefer the Steelers home (black jersey/gold pants) to their road look, but the road look is still solid. Of course, the team looked even better before they got the futura bold italic condensed fonts, but it's still a good looking uniform. KC, on the other hand, has great uniforms, but they need to change their name and remove the tomahawk arrowhead from their hat. Until that happens, I can't give an otherwise great uni full props. In what will likely be Big Ben's final game, I'm picking them to keep it under the spread.
The Pick: Steelers getting 12 and a half
• • •
MONDAY, JANUARY 17
Arizona Cardinals at LA Rams
Time: 8:15 pm
Channel: ESPN/ABC
Spread: Rams -4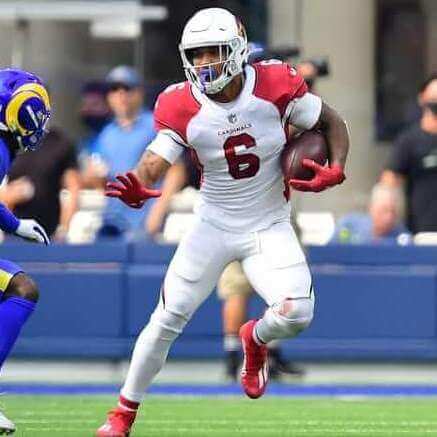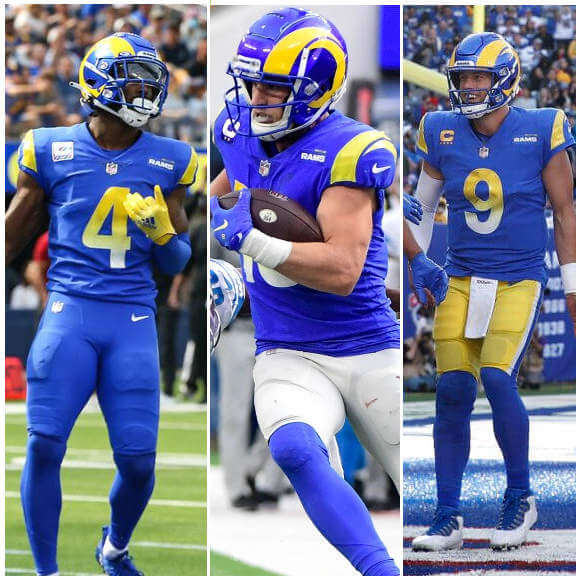 Wild Card weekend, for the first time ever, features a Monday Night game, and as of this writing, the Rams still haven't announced which of their three sets of pants they'll pair with their royal jerseys. The team lost to the Cardinals earlier in the season going mono-blue, so I would hedge against their doing that again. That leaves royal over "bone" (aka dishwater) or royal over "sol" (aka yellow). Of those three, the royal/sol looks far and away the best, although I have to admit the royal/bone has grown on me of the past couple of seasons. But even if the team were going royal/royal, they still have a better looking set than the white over white Cardinals, who have the worst looking uniforms in the NFL. Granted, the white/white may be their "best" look (either that or red/white), but it's still a worse look than anything the Rams could trot out there. If that's not damning with faint praise, I don't know what is. Too bad we will have the worst uni-matchup for the last, but it is what it is.
The Pick: Rams giving up four
• • •
And there you have it — my uni picks against the spread. Please feel free to disagree.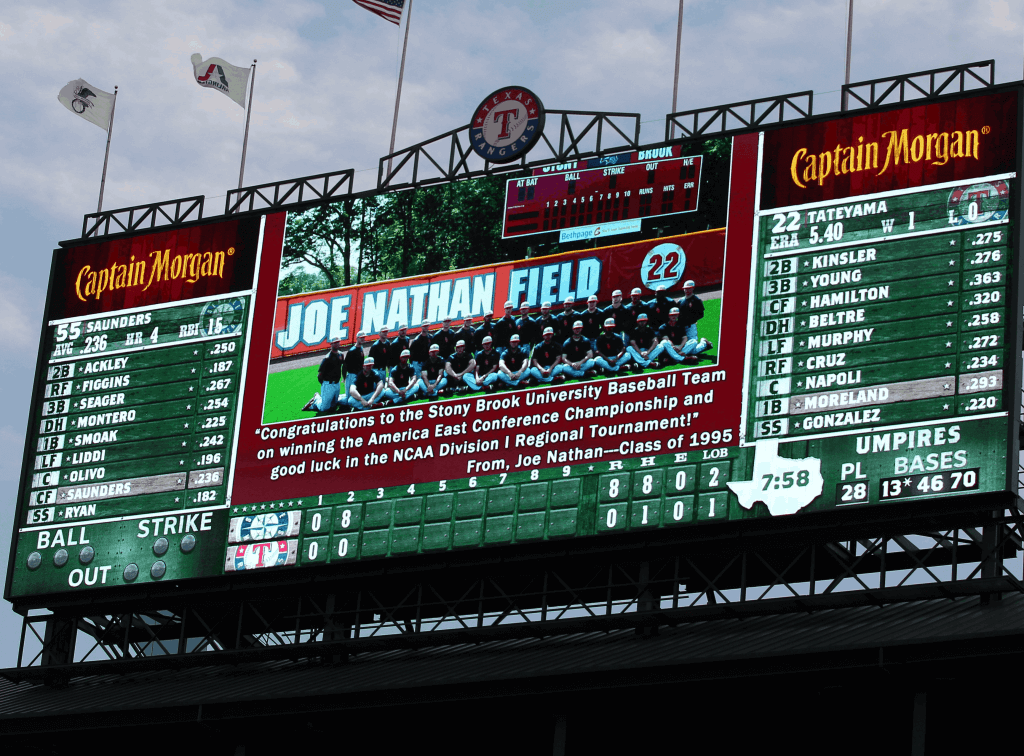 Guess The Game…
from the scoreboard
Today's scoreboard comes from Steve Dodell.
The premise of the game (GTGFTS) is simple: I'll post a scoreboard and you guys simply identify the game depicted. In the past, I don't know if I've ever completely stumped you (some are easier than others).
Here's the Scoreboard. In the comments below, try to identify the game (date & location, as well as final score). If anything noteworthy occurred during the game, please add that in (and if you were AT the game, well bonus points for you!):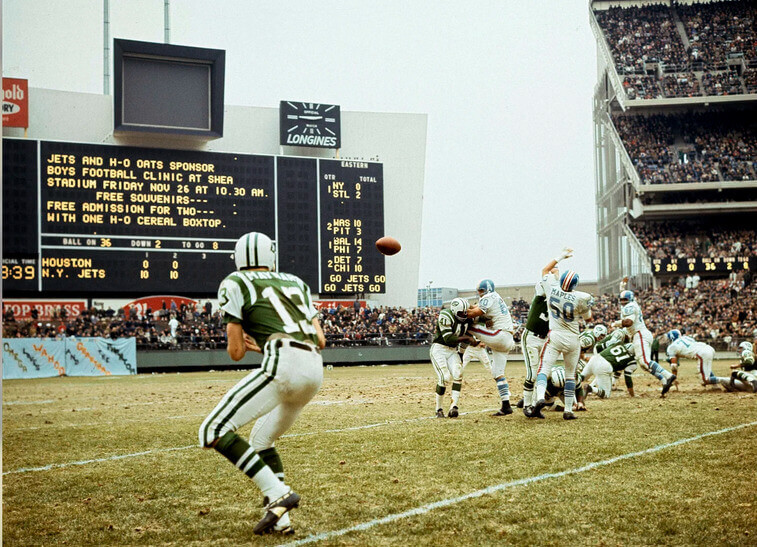 Please continue sending these in! You're welcome to send me any scoreboard photos (with answers please), and I'll keep running them.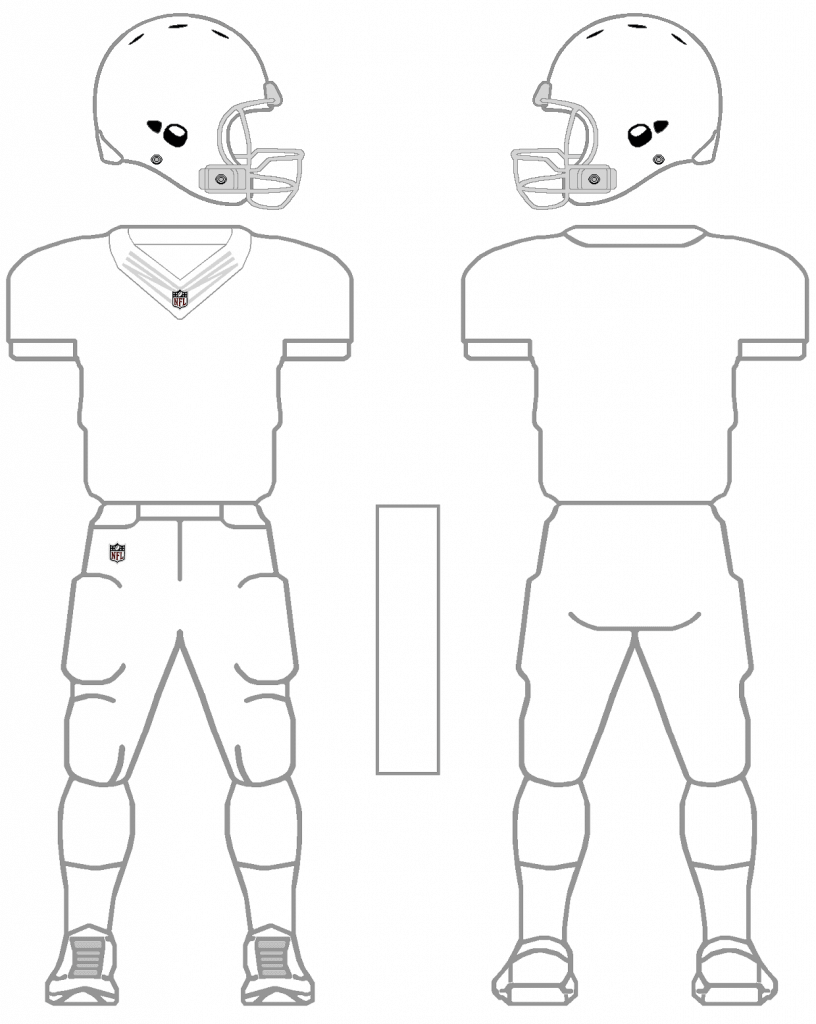 Uni Concepts & Tweaks
Time for more Uni Tweaks from the UW readership.
I hope you guys like this feature and will want to continue to submit your concepts and tweaks to me. If you do, Shoot me an E-mail (Phil (dot) Hecken (at) gmail (dot) com).
• • • • •
Today's concepts come from Rik:
Hello Phil,

Hope you're doing well! My name is Rik and I'm a high school senior. I've been reading Uni Watch ever since 8th grade and have been mostly a silent reader. In fact, this is my first time ever showing one of my concepts to anyone so hopefully you enjoy it!

For some quick background on what exactly this team is supposed to be:

I always thought it would be funny if a college team stopped trying to hide the fact that they're a party school with college kids who shotgun beers and completely went headfirst into that identity as their mascot. HMU is also something a frat dude would probably say to a girl to try to pick her up, and so the HMU Shotgunners were born. The team's colors are a dark blueish purple, which is very close to an indigo, green, and a lighter purple-pink color which is actually just a lighter tone of the purple color.

The home combo (Combo 1) stays simple with white/purple/white with purple socks. You may be wondering why I didn't go for white numbers, but when I used this lighter purple color it just looked better with the uniform. I also wanted it to be that unchangeable look, much like Alabama, Texas, and USC have, to where when you turn on the TV you know exactly who's playing, so that is why there is only one possible combination for the home uniform. Now with the away uniform it gets funky with alternate helmets and multiple pants options (Combo 2B is my personal favorite). Combo 3 is an alternate green jersey with the same pants and helmet as the home uniform. Combo 4 is a "retro" uniform, which really isn't retro, but in fact just a previous mockup of the away uniform with some tweaks and a "retro" style logo.

Sorry if this description ran on a bit too long. I just wanted to give the concept some necessary context. Hope you enjoy it! Also these concepts are obviously hand-drawn/traced, so sorry if there are any inconsistencies in regards to symmetry or any other things.

Sincerely,
Rik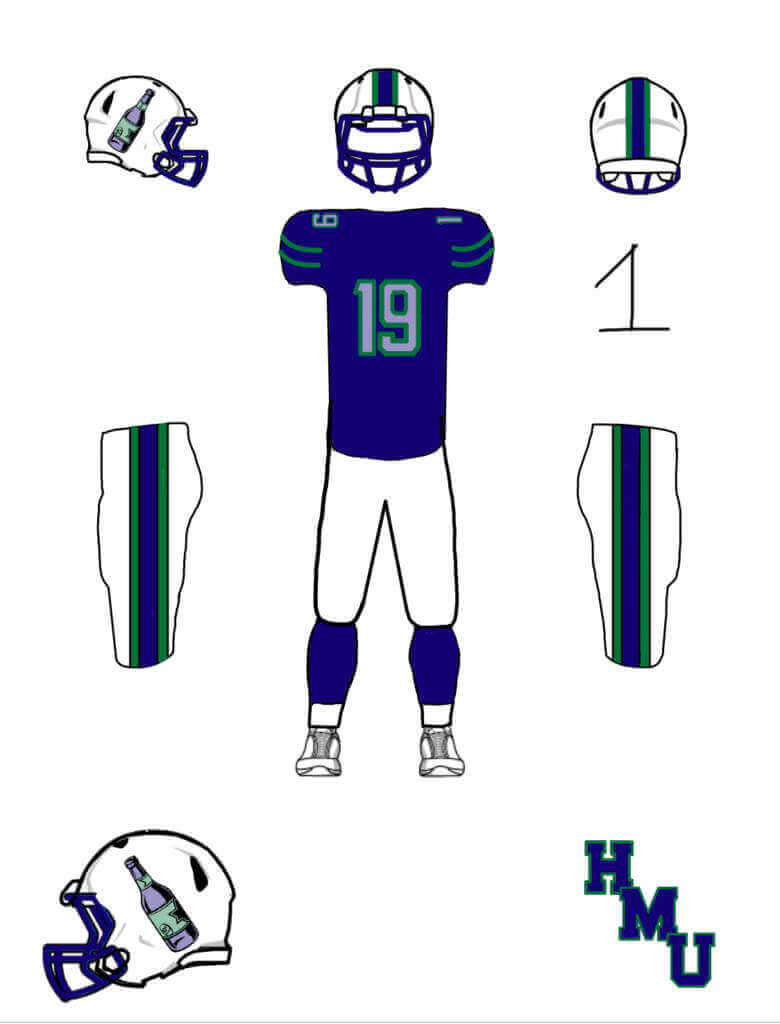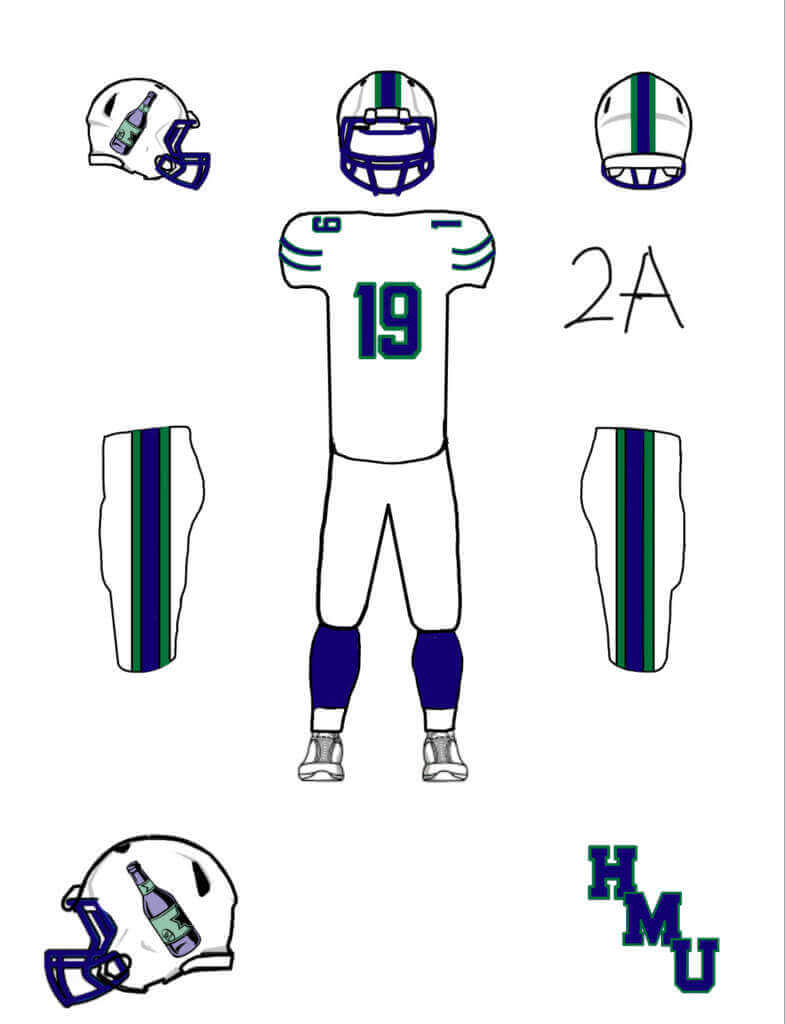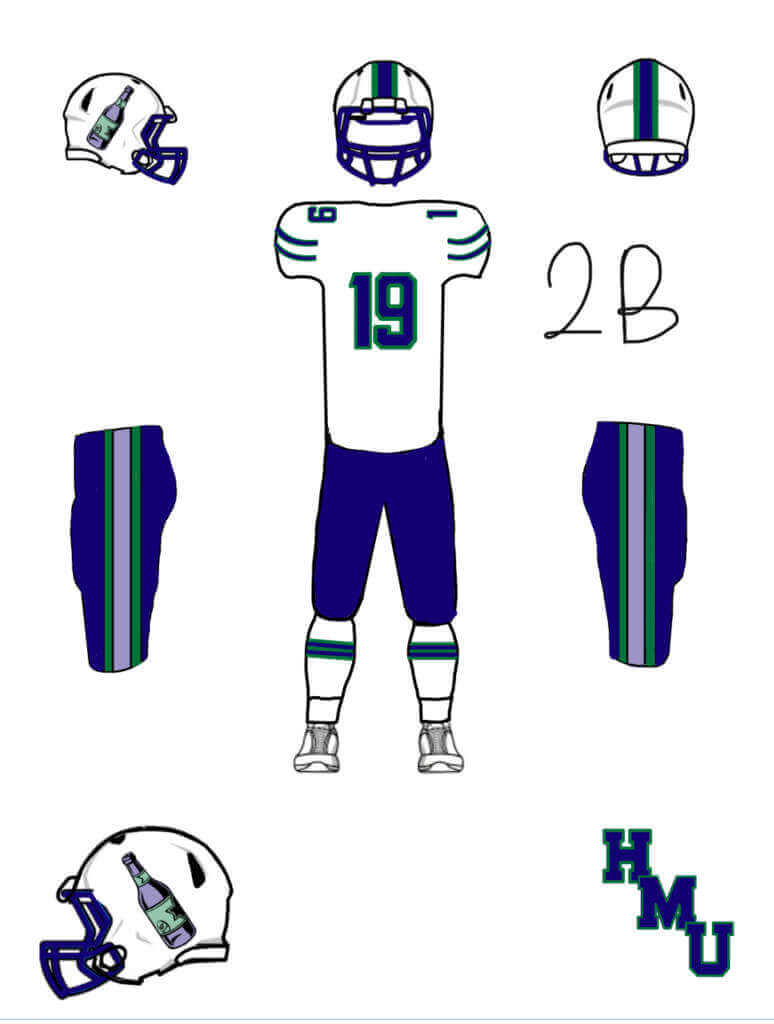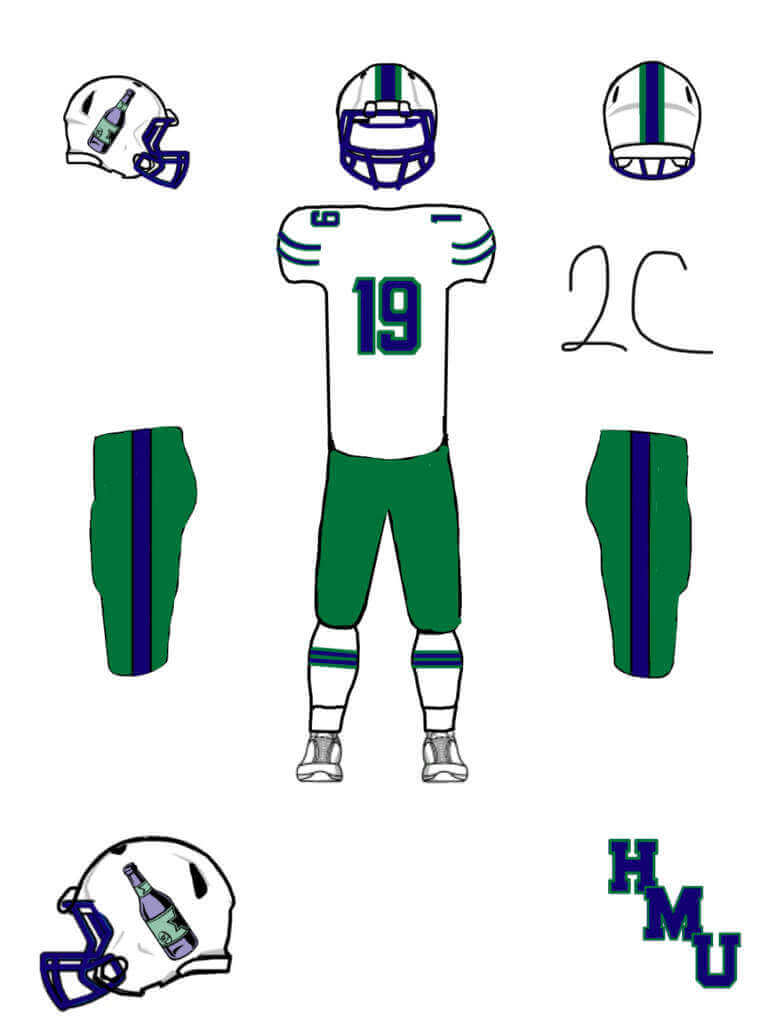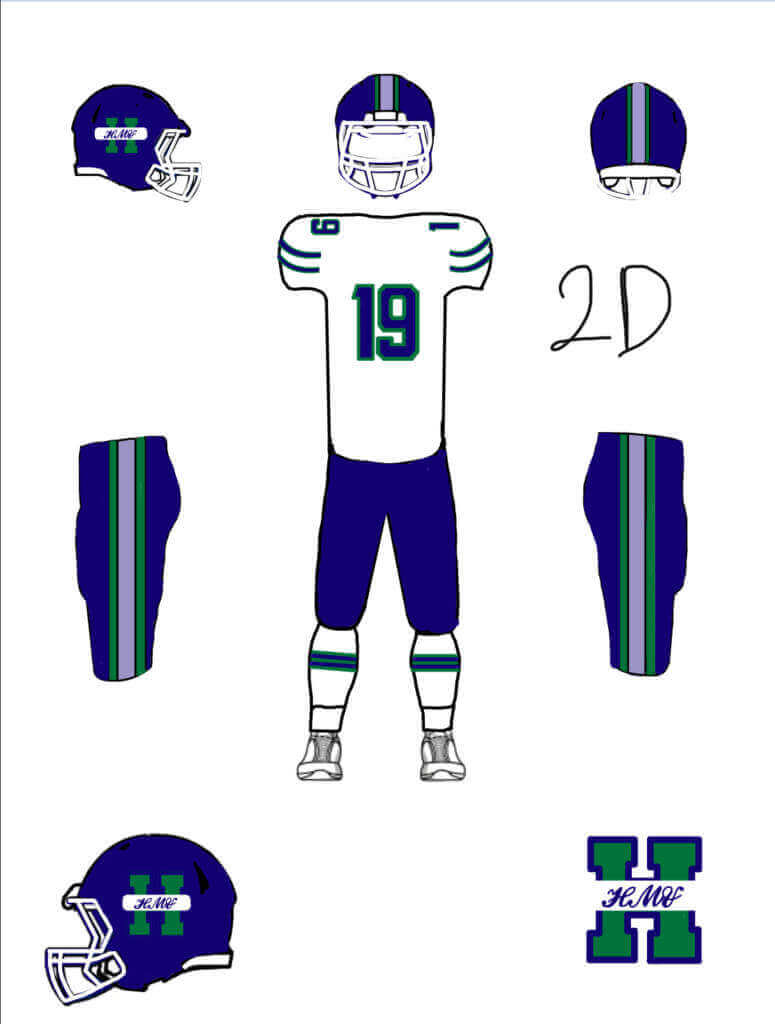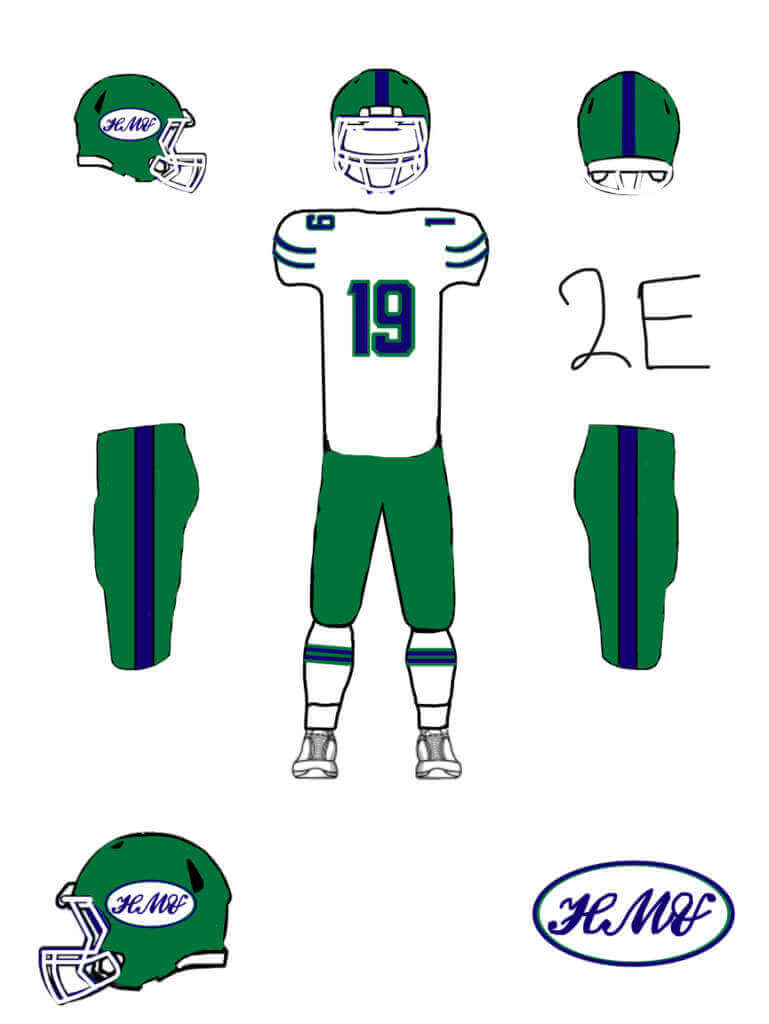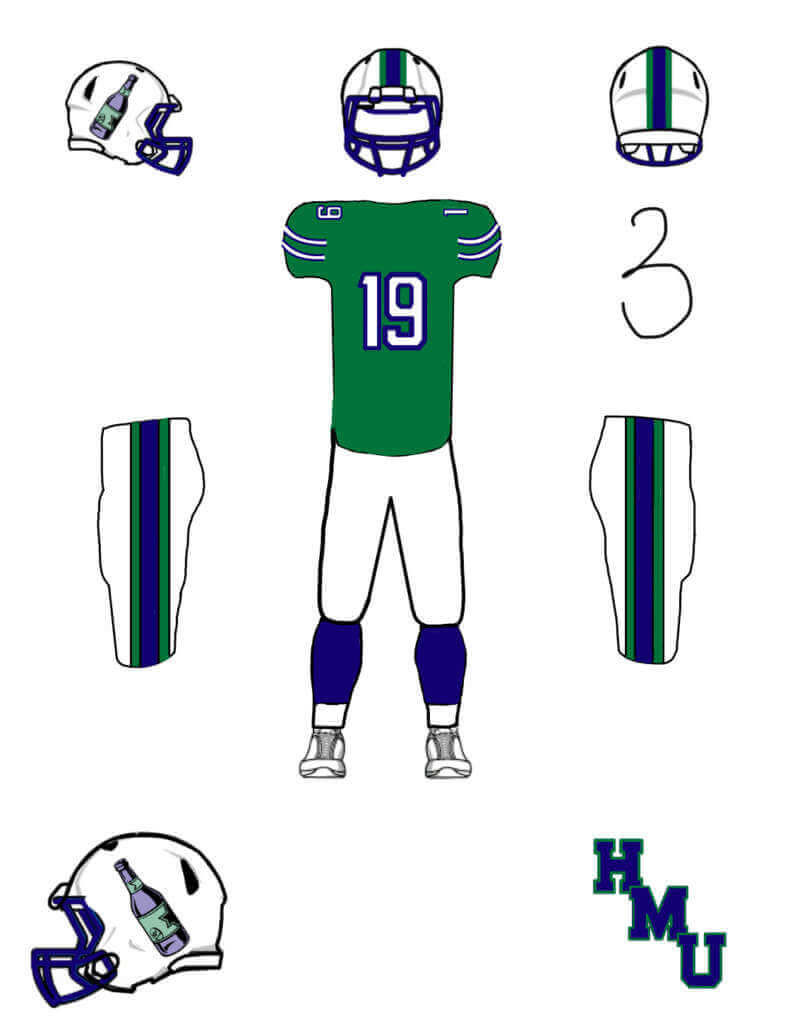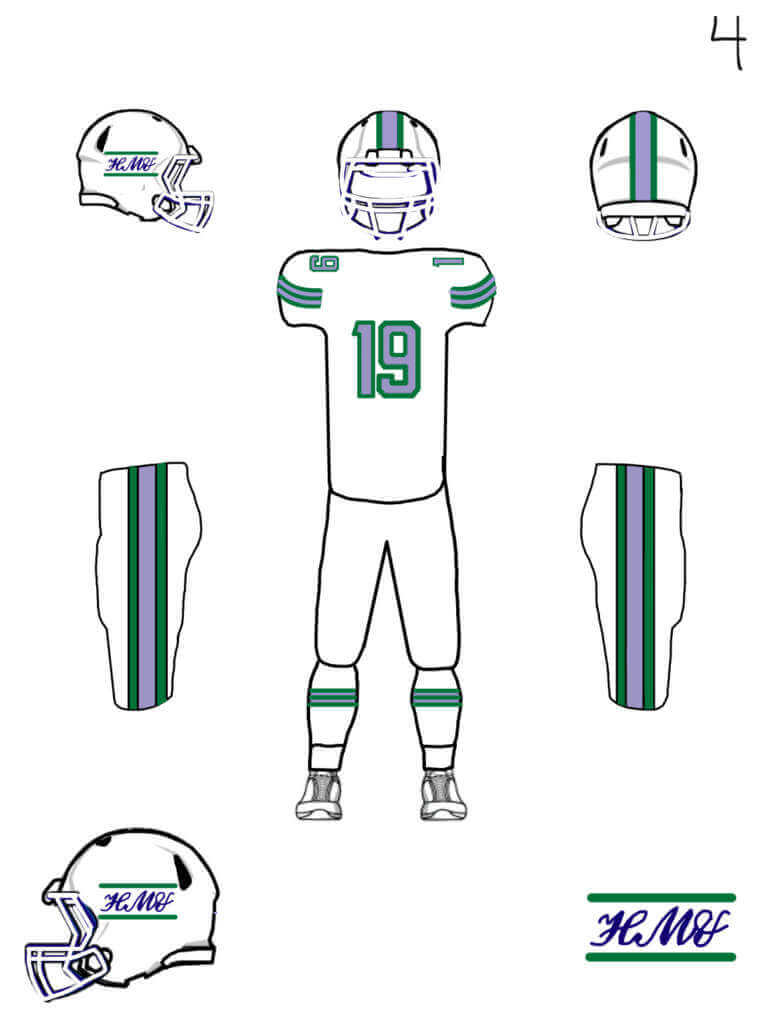 • • • • •
OK readers (and concepters). If you have some tweaks or concepts, shoot 'em my way with a brief description of your creation and I'll run 'em here.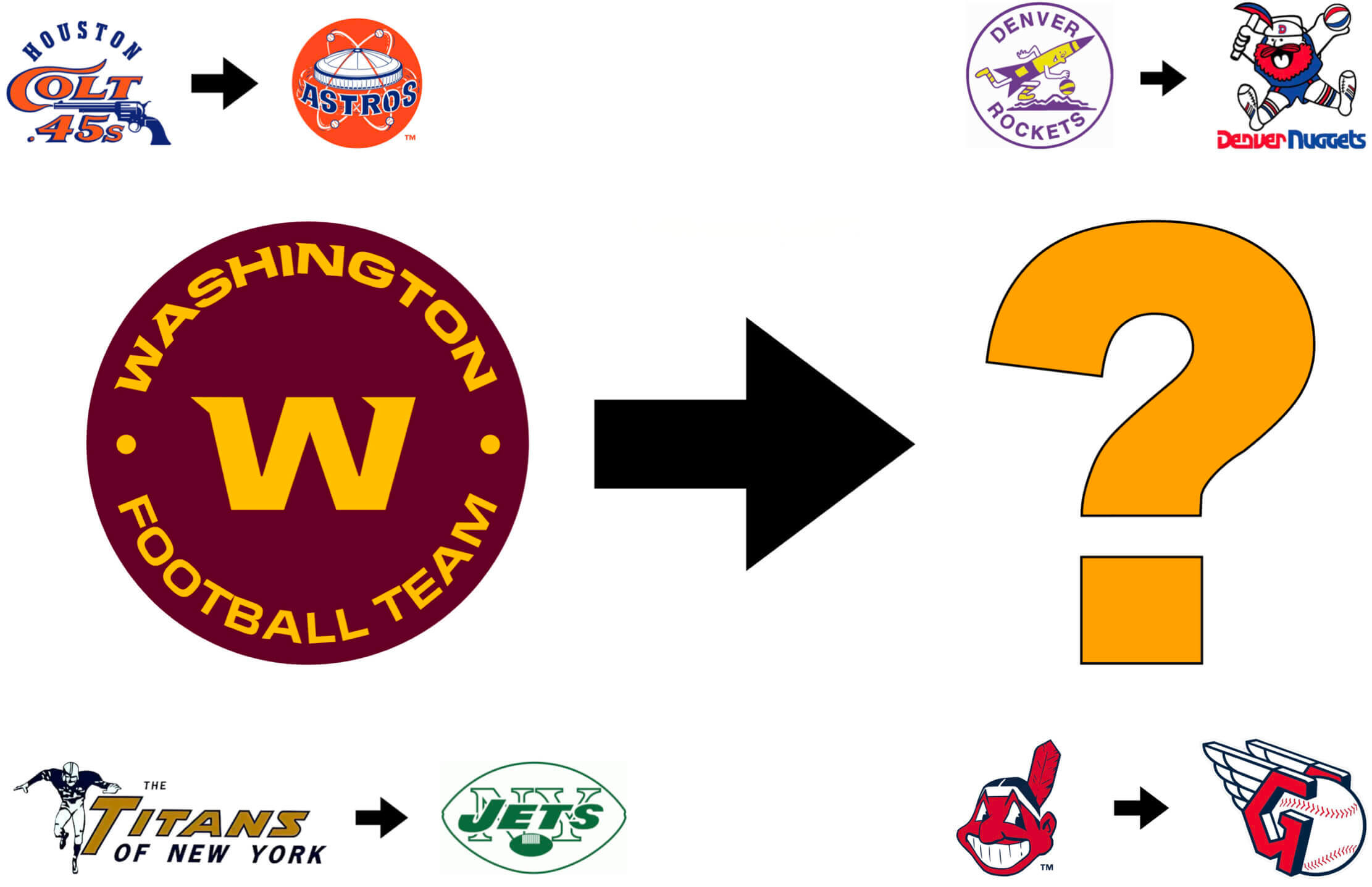 And now a few word from Paul: Hi there. Here are a few items for the past couple of days that you might have missed:
• With the Washington Football Team scheduled to announce its new name in a few weeks, I decided to grade the previous pro sports team renamings. It was a fun exercise, and you can check it out now on Bulletin. (As always, you can also subscribe to receive my Bulletin articles via email.)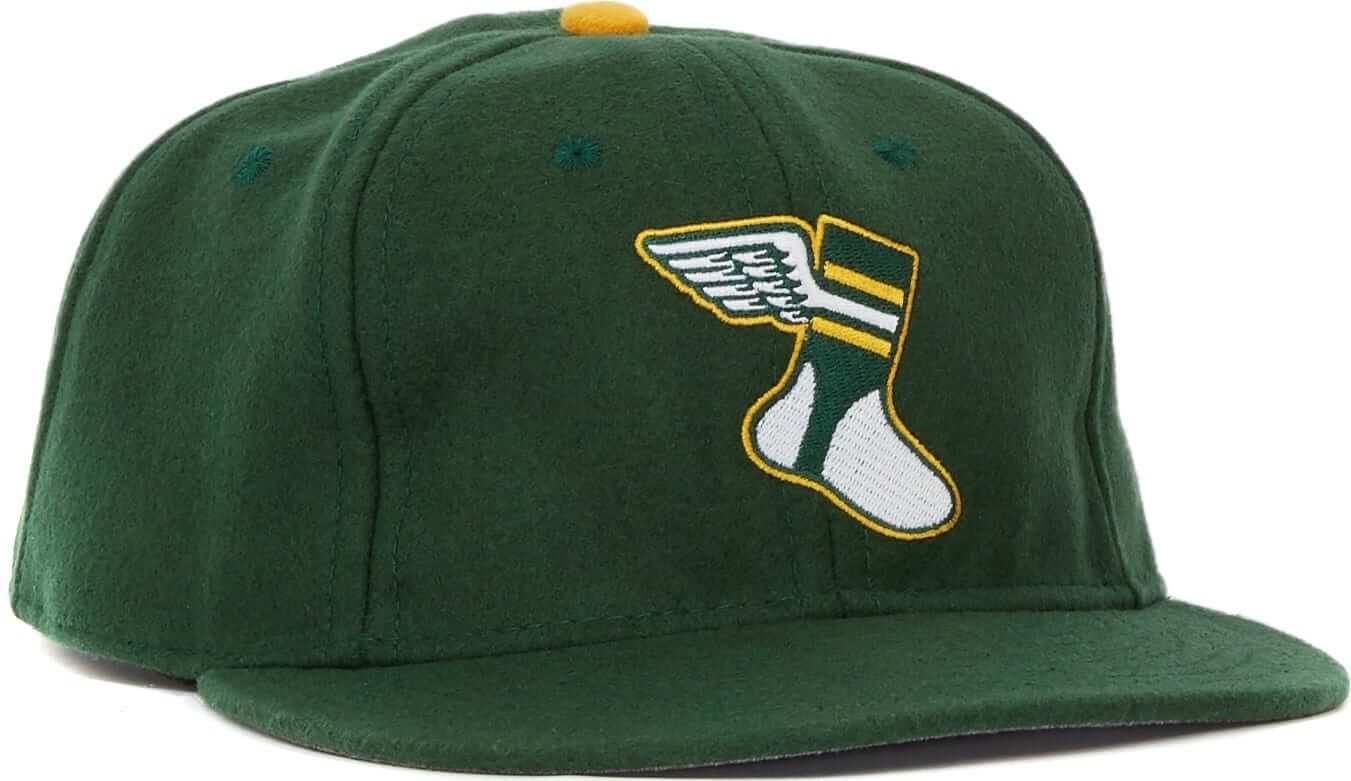 • We have a few Uni Watch Classic Caps, size 7-1/8ish, available for the low, low price of $19.99. Full details here. Now sold out!
• I did a live video session on Thursday night, in which I talked about a few items from my vintage jersey collection and also responded to questions posted by some of the viewers. If you missed it, here it is:
That's it for me. Now back to Phil with the rest of today's content.


The Ticker
By Anthony Emerson


Baseball News: Here is a rendering of Camden Yards' new left field fence, brought deeper to make the park friendlier to pitchers (from Andrew Cosentino).


NFL News: The Cardinals will wear helmet decals honoring Martin Luther King Jr. on Monday night, the first NFL game ever held on MLK Day (from Josh Goteiner). … We may have shared this clip before, but just in case: here's John Elway talking about how he didn't like the Broncos' 1997 uni change. … Apparently a Cincinnati-area retailer is selling old Carson Palmer jerseys with a Joe Burrow nameplate slapped over Palmer's. Has anyone ever seen anything like this before from a retailer? (from Joey Inza).

College/High School Football News: Here's a fascinating video showing how organizers prepared helmets used to promote the Polynesian Bowl (from Moe Khan).


Hockey News: Avalanche G Pavel Francouz has some pretty slick new pads to match the team's alternate jersey (from Wade Heidt). … Also from Wade: The Wild wore Black History warmup jerseys last night.

College/High School Hoops News: Manhattan and Iona went color-vs-color last night, with both teams wearing their away unis to give it an extra Uni Watch flair (from @recruittheboot). … A Jackson, MS., attorney has donated new uniforms to his alma mater, Jim Hill High in Jackson (from Kenneth Traisman).

Soccer News: Controversy is brewing around an English sixth-tier club, Chester FC. Despite being registered in England and representing an English town, the pitch and most of the grandstands at their stadium are situated just over the border in Wales. The Welsh Government has instituted strict COVID regulations while in England there are currently no restrictions on public gatherings, leaving Chester stuck after it had two full-capacity matches over the New Year period. The New York Times has a wonderful piece breaking the whole situation down. … English second tier side Queens Park Rangers will wear 1882 throwbacks today (from @koTenSixtySix).

Grab Bag: Major League Rugby has unveiled the kits for its 14 member clubs in a Twitter thread (from multiple readers). … The Pine Knob Music Theatre has dropped its former corporate name and has reverted to the Pine Knob moniker (from Tod Hess and Brandon Weir). … The Indian Army is introducing new uniforms (from Kenneth Traisman).


Uni Tweet of the Day
They never should have ditched these (either the originals or the throwbacks they reintroduced a few years ago)…sign me up for another return!
Retweet if you think the #MNTwins should honor Hall of Famers Jim Kaat and Tony Oliva next season by bringing back the best uniforms in team history. pic.twitter.com/ENtoE3t8Nz

— The Twins Almanac (@TwinsAlmanac) January 15, 2022


And finally… that's going to do it for today — it's definitely winter for most of the country! Everyone in the crosshairs of Winter Storm "Izzy" please stay safe, and everyone, no matter where you are, stay warm and enjoy the Wild Card weekend!
I'll catch you all tomorrow. Till then,
Peace,
PH