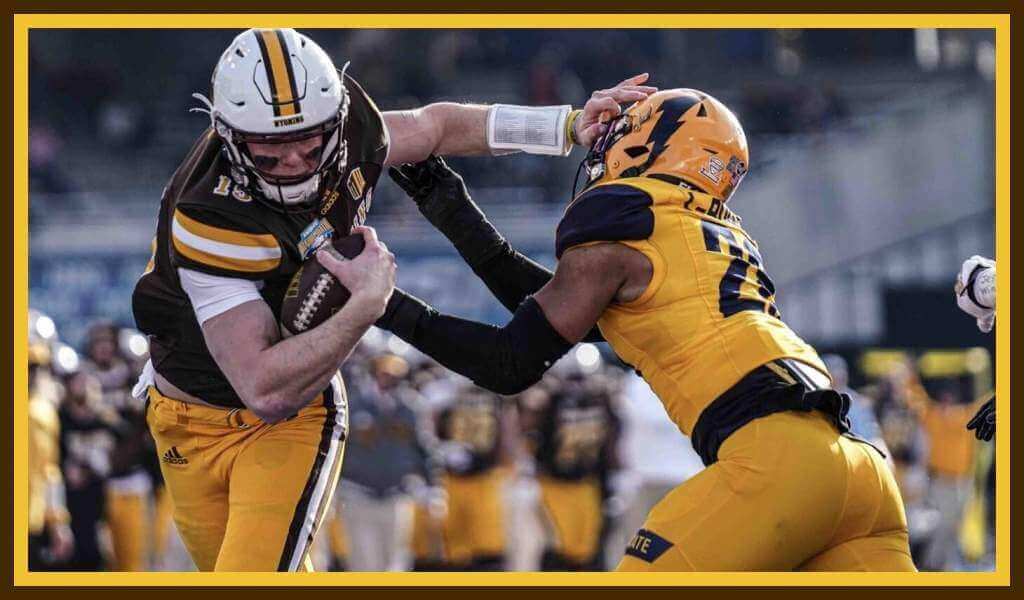 By Phil Hecken
Follow @PhilHecken

Good morning Uni Watchers, and a very HAPPY NEW YEAR to one and all. Here's hoping double-deuces turns up aces for all.
Bowl season has been in full swing for a few weeks now, and we're nearing the end. Despite some COVID-related cancellations and team swaps for a couple bowls, almost everything has gone about as well as could be expected in the middle of another corona-wave.
If you have been watching (or even if you haven't), the first half of the bowls have been decidedly unappealing uni matchups (and the games weren't much better), but things got much better as things progressed, and we've gotten some pretty good uni hookups as the games have gone on.
Depending on your perspective, the Potato Bowl, pictured above, and which featured Wyoming taking on Kent State, on the smurf turf that is the home to the Boise State Broncos, was either the best or worst looking game on 2021. It certainly didn't lack for color. And there were a bunch of color vs. color games…though that wasn't necessarily a good thing.
As 2021 drew to a close, we begin the new year with my Sunday Morning Uni Watch cohort, the overall awesome Terry Duroncelet, who will recap all of the bowls over the next two days (while most bowls conclude today, there will be one more game played on January 4th, and the National Championship Game between Georgia and Alabama will take place on Monday, January 10th). It's been my great pleasure and honor to work with TJ for the past 10 years — that's right — this is the 10th Anniversary season of SMUW. Time flies when you're having fun! Two weeks ago, Terry reviewed the first nine bowls.
So, today, because we've got almost 30 remaining bowls to cover, TJ will bring you the games played between Monday, December 20th, and Wednesday, December 29th today, and the games from December 30 through today's games tomorrow, which will cap the SMUW season off. Jimmer Vilk will also pitch in today with a 5 & 1 for the first half of the bowls. Tomorrow he'll have part two of that, and the rest of the SMUW trackers will have their final Bowl tracking as well. For the Bowl name/logo, click the bolded link atop the photo.
I'll now turn it over to TJ for your…
• • • • •
Saturday Morning Bowl Wrap
by Terry Duroncelet, Jr.
Happy New Year! As we prepare the first gridiron action of 2022, here are the last remnants of 2021. As mentioned in Part 1, I use Wikipedia as my source for all of the "official" names of each school, so if there are any discrepancies in who goes by what, please know that it's not on purpose. And each game will have close-ups of the helmets, thanks to Blaise D'Sylva.
From Monday, December 20th, 2021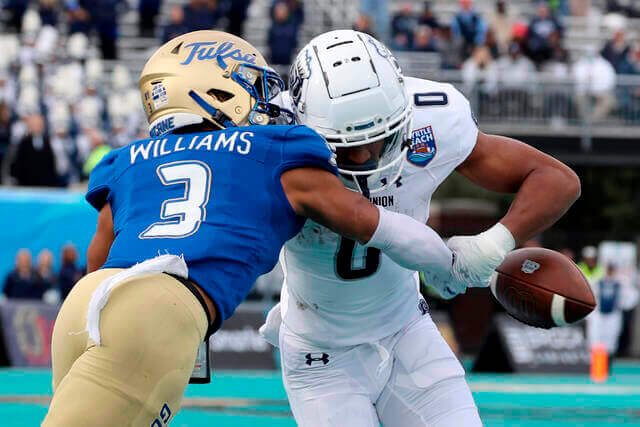 A visual delight as we witness the University of Tulsa Golden Hurricane face off against the Old Dominion University Monarchs. Tulsa wore gold helmets and pants with blue jerseys, while Old Dominion wore all-white. All of this while they competed on teal turf! Great stuff (all photos except for the last field shot were taken by Mic Smith. you can view more here). And here's the helmet matchup.
From Tuesday, December 21st, 2021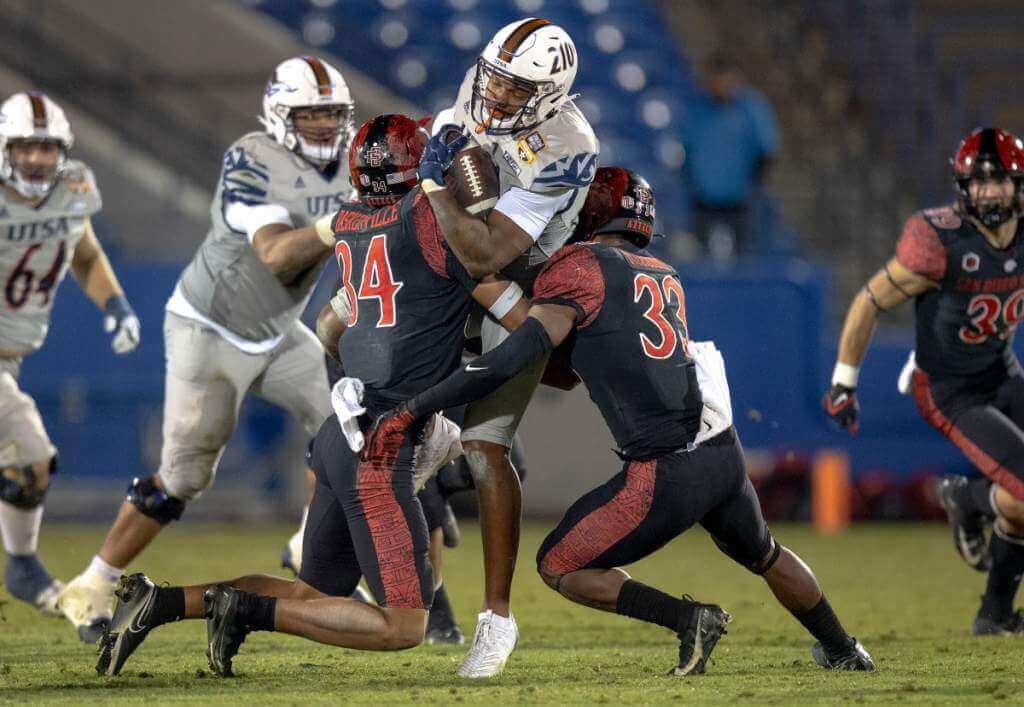 Here, we have the Roadrunners of the University of Texas at San Antonio, facing off against the San Diego State University Aztecs. UTSA wore white/grey/grey (yeesh), while SDSU wore their usual red/black/black. (helmet matchup)
. . . . .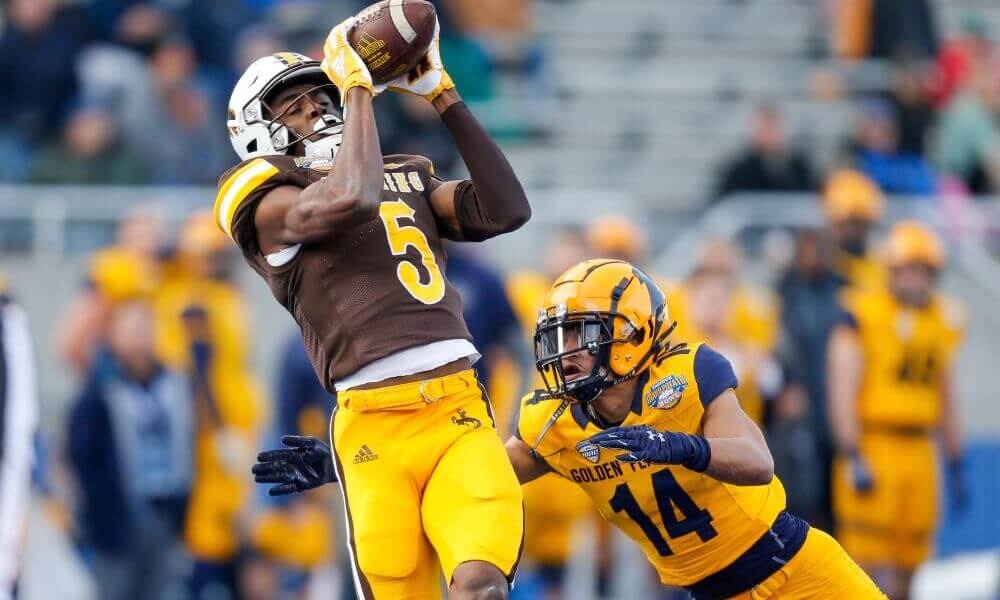 Paula Deen be damned, this is a textbook example of Too Much Butter. Hoo, boy. Here we have the University of Wyoming Cowboys in their typical white helmets, brown jerseys, and gold pants. As for the Kent State University Golden Flashes? I'm not sure cosplaying as a sentient armada of salted butter sticks was the right move here, especially considering their other options. But then again, they ARE the Golden Flashes. (helmet matchup)
From Wednesday, December 22nd, 2021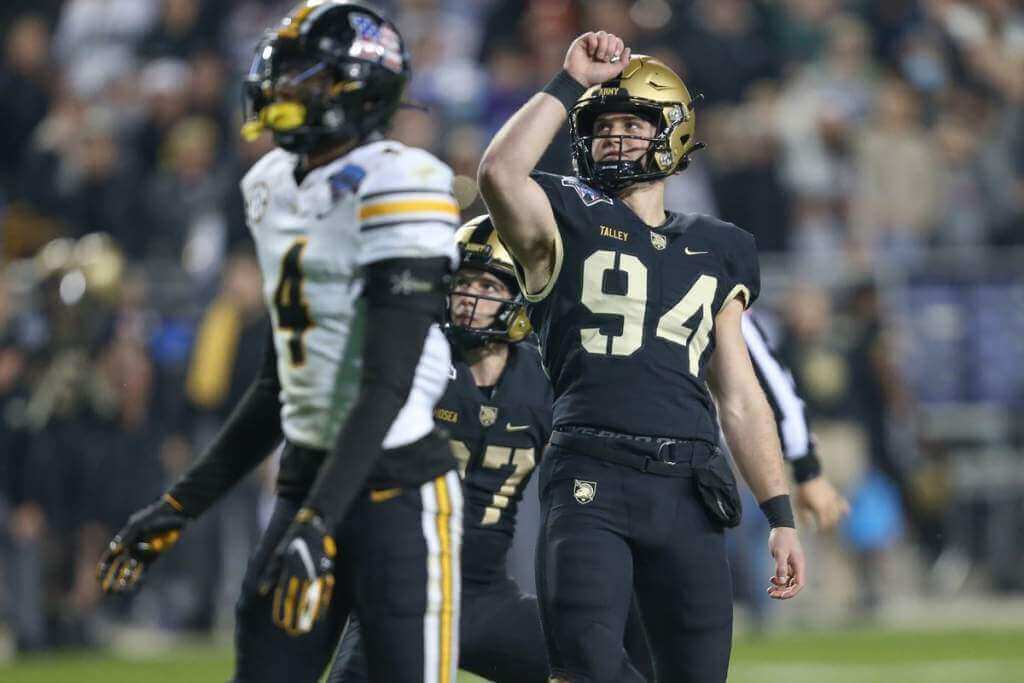 Diving deeper into the week, we have the University of Missouri Tigers in black/white/black, with bowl game-specific helmet decals. They faced off against the Black Knights of the United States Military Academy (or simply, Army West Point) wore an appropriate mono-black uni with gold helmets. (helmet matchup)
From Thursday, December 23rd, 2021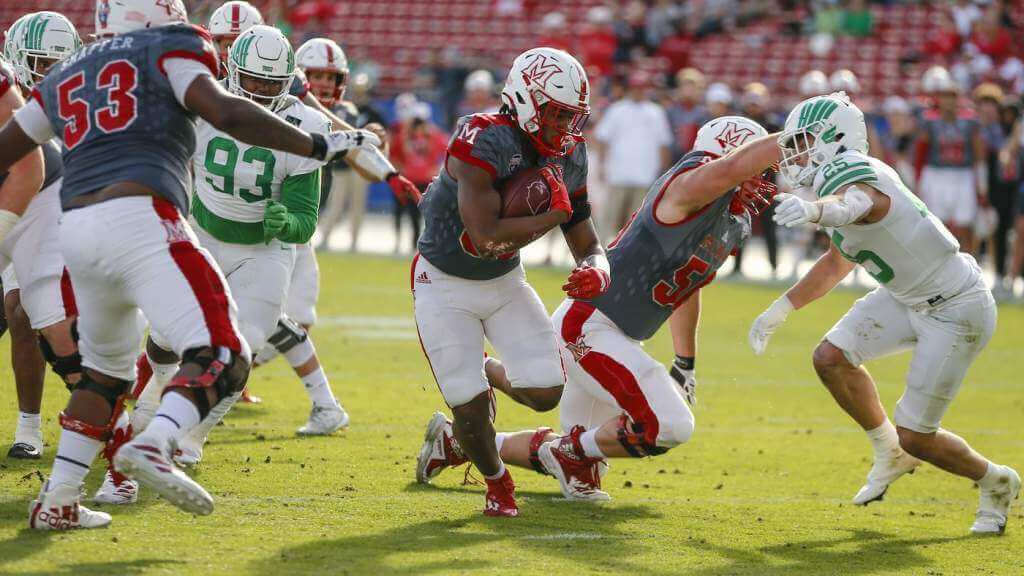 *sigh* A game with so much seasonal visual potential, WASTED. But then again, this Xmas felt really weird to me, so I guess it's alright??? We have the Miami University (NOTE: this is not the University of Miami) RedHawks in anything but red: white helmets and pants with grey jerseys. And why are their pants stripes so T H I C C C? They faced off against the Mean White Green of the University of North Texas, who wore all-white. Also, for those experiencing Déjà vu from earlier, here ya go. (helmet matchup)
. . . . .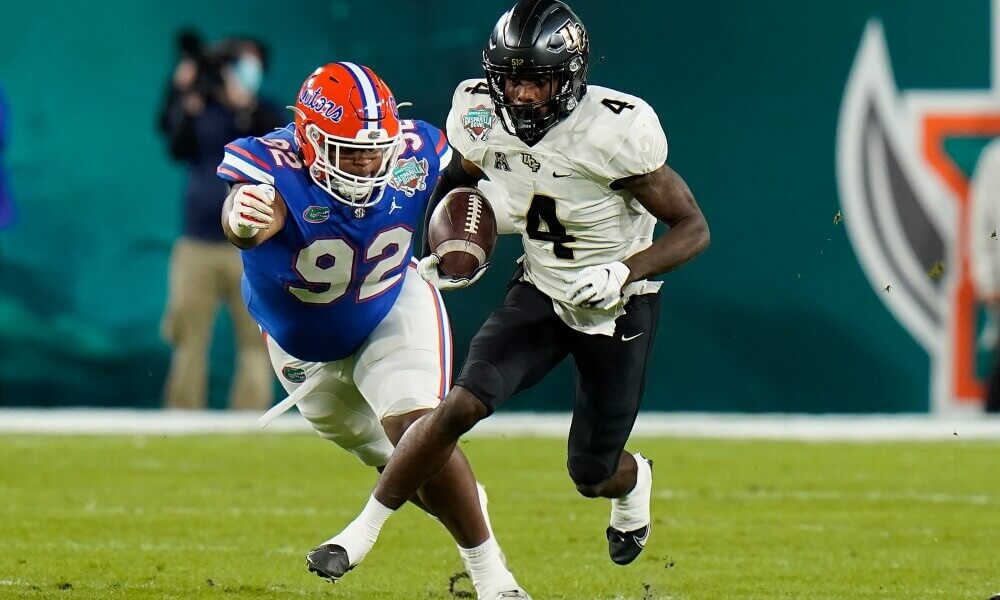 An in-State matchup, we go to Tampa to witness Orlando's University of Central Florida Knights in black/white/black, face off against Gainesville's University of Florida Gators in orange/blue/white. From that samegame: it's nice to see two people putting their heads together. (helmet matchup)
From Saturday, December 25th, 2021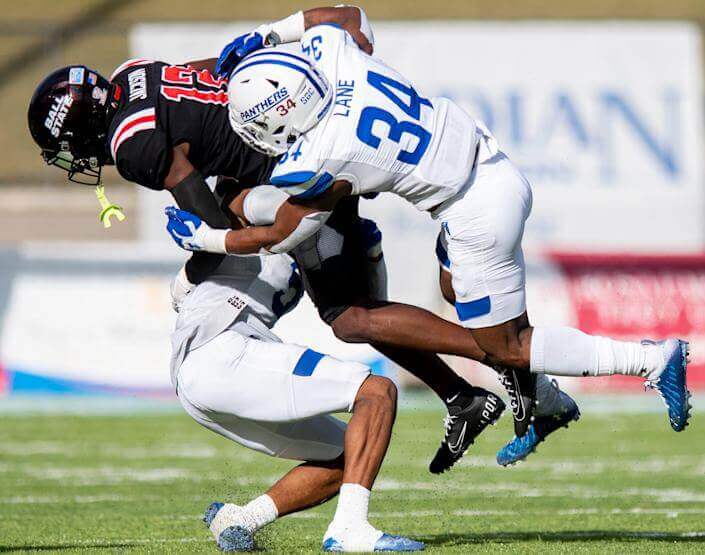 A classic black-and-white affair, we have the Georgia State University Panthers in all-white, and the Ball State University Cardinals in all-black. (helmet matchup)
From Monday, December 27th, 2021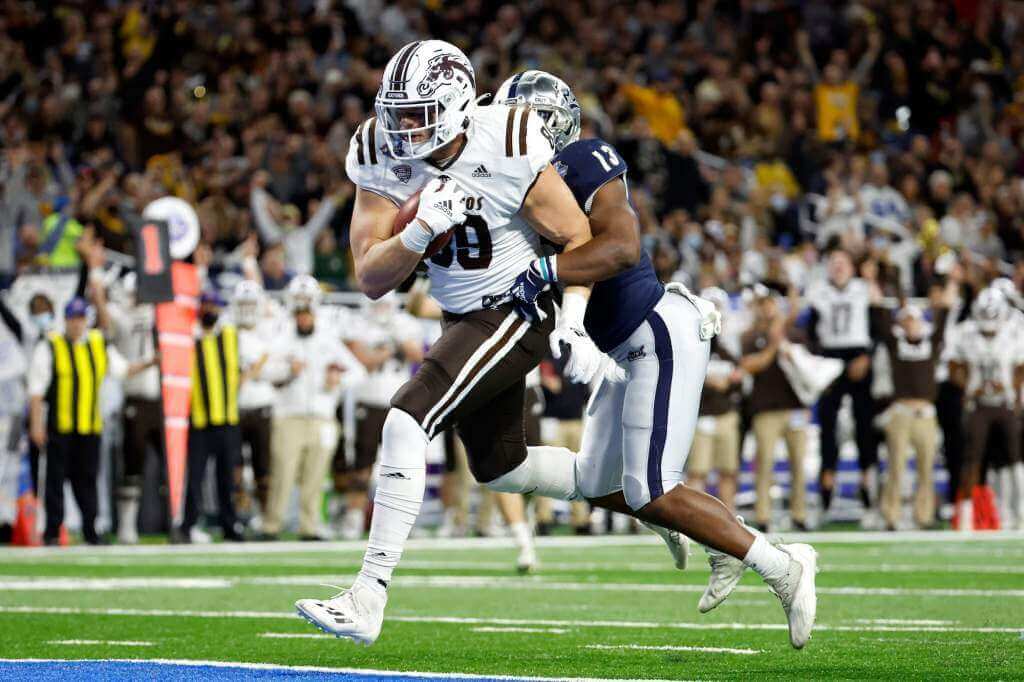 We have the Western Michigan University Broncos in white/white/brown, and the Wolf Pack of the University of Nevada, Reno in silver/navy/silver (this isn't a game photo, but this is basically what they wore). (helmet matchup)
From Tuesday, December 28th, 2021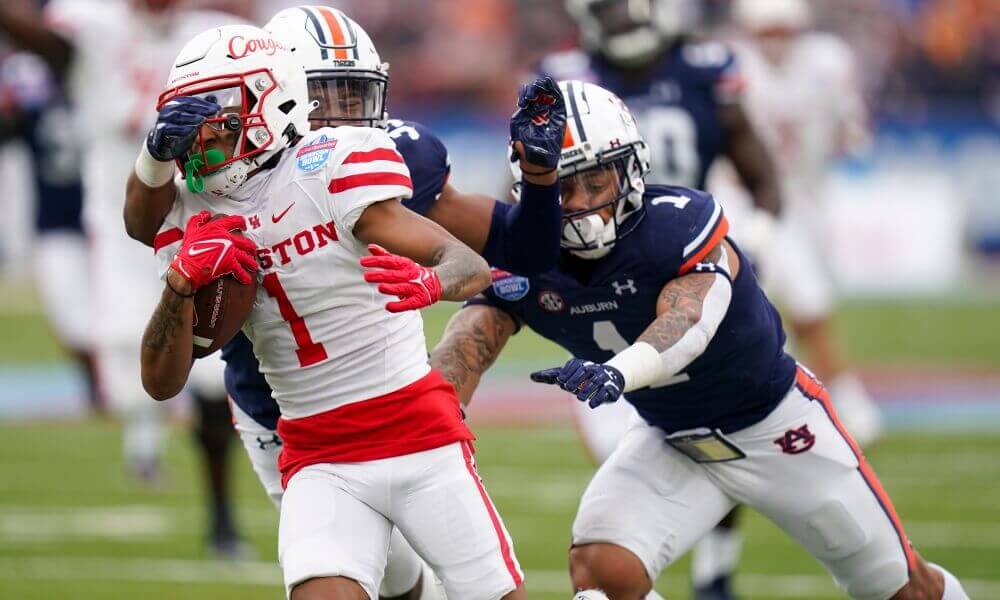 Simple, but effective. In the first of four games from Tuesday, we have the University of Auburn Tigers in the tried-and-true white/navy/white, and the University of Houston Cougars in all-white, with those sweet "Cougars" script decals on both sides of the helmet. (helmet matchup)
. . . . .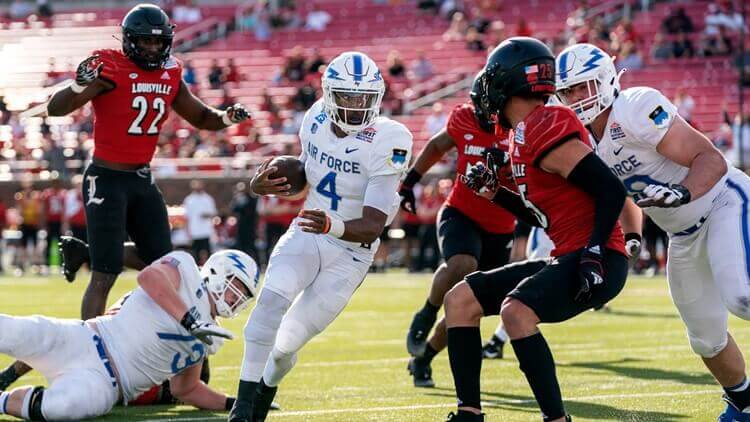 In a matchup of visual opposites, we have the Falcons of Atlanta the United States Air Force Academy in all-white (and looking damn-good doing it), and the University of Louisville Cardinals (who apparently, are older than I thought???) in black/red/black. (helmet matchup)
. . . . .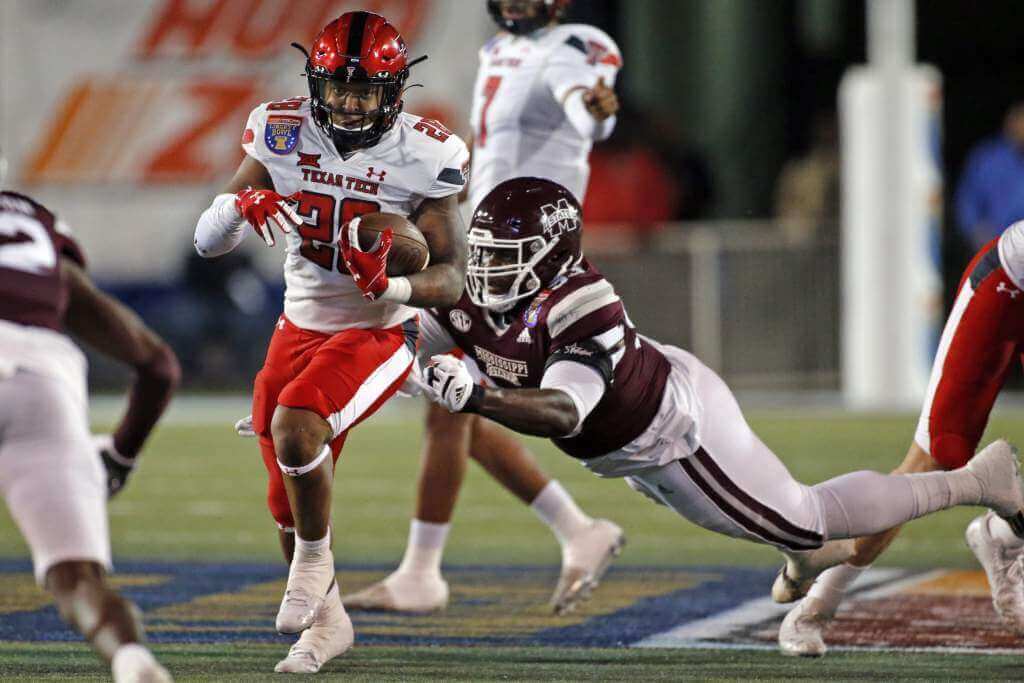 |Mississippi State vs Texas Tech|

Oof, this was pretty one-sided. We have the Mississippi State University Bulldogs in maroon/maroon/white, and the Texas Tech University Red Raiders living up to their name as much as they can in white jerseys, as they chose red helmets and pants. I love how year-in, year-out, you can see this bowl game patch from space. (helmet matchup)
. . . . .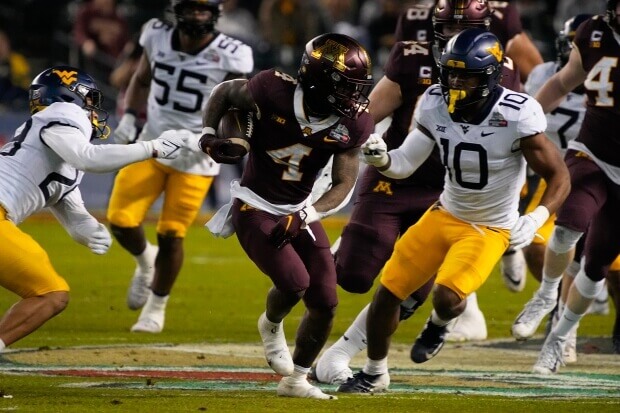 Here, we see the West Virginia University Mountaineers (in navy/white/gold) go up against the Golden Gophers of University of Minnesota, Twin Cities (they wore all-maroon). Thank you WVU, for putting on your Best Road Look. And thank you Minnesota, for bringing out Goldy (I just think he's neat). Here's the helmet matchup showing Goldy in all of his glory.
From Wednesday, December 29th, 2021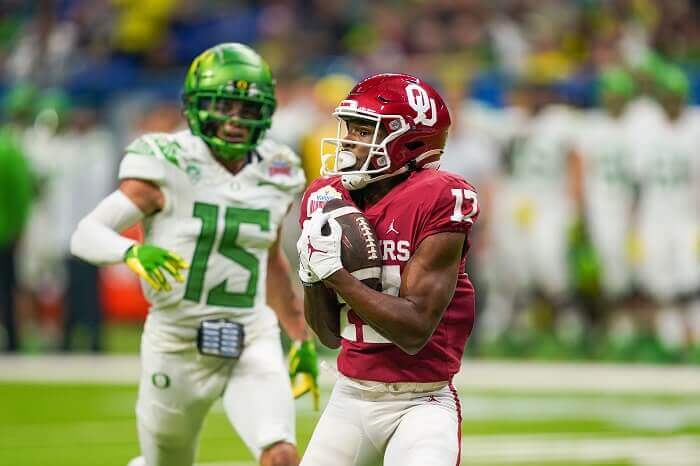 History repeats itself. Here, we have the University of Oklahoma Sooners in crimson/crimson/creamwhite, and the University of Oregon Ducks in green/white/white. (helmet matchup)
. . . . .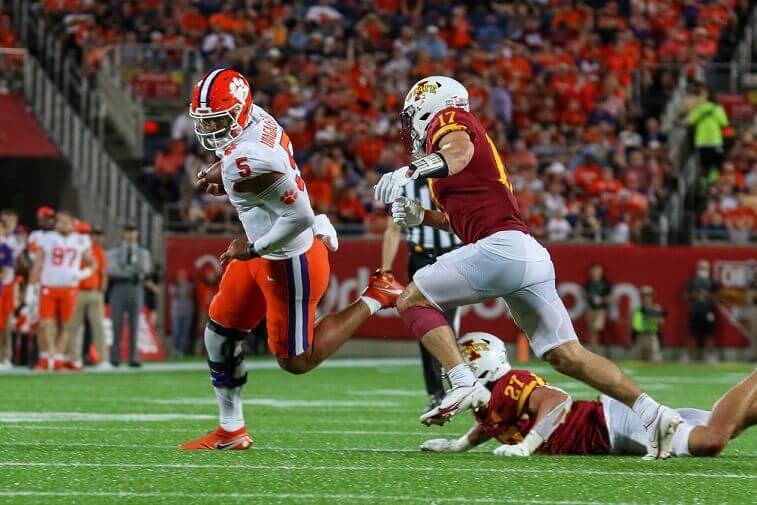 The joke writes itself. In the second of three games for Wednesday, we have the Clemson University Tigers in orange/white/orange, and the Iowa State University of Science and Technology Cyclones in white/cardinal/white. (helmet matchup)
. . . . .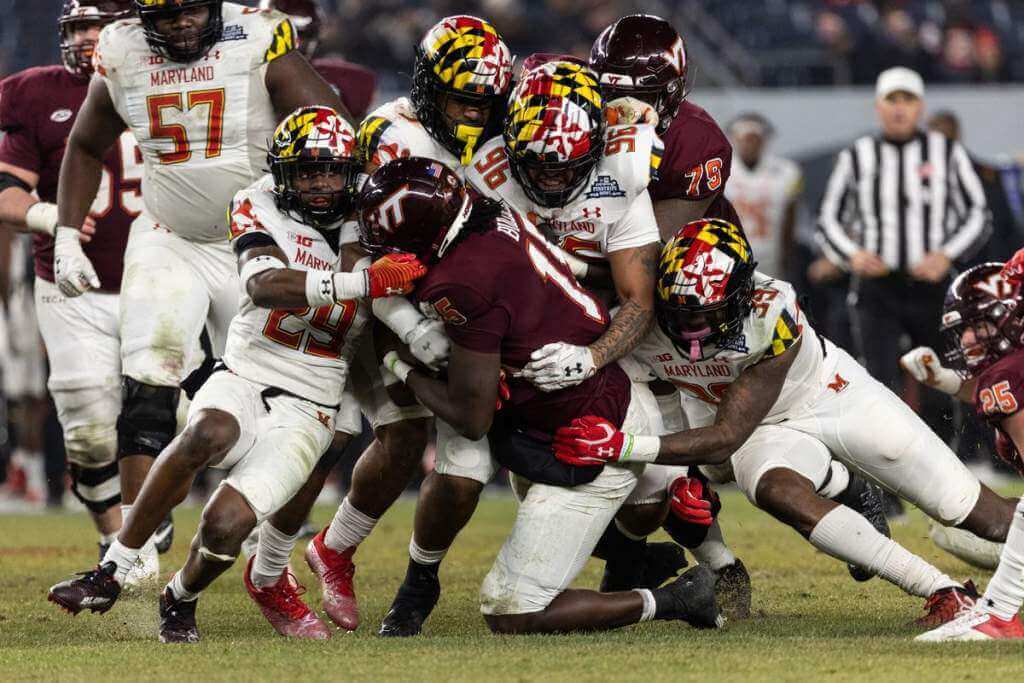 Two old ACC rivals meet again. To round SMBW off, we have the Terrapins of the University of Maryland, College Park in mono-white with their now-staple flag helmets, against the Virginia Polytechnic Institute and State University Hokies, who from a knee-jerk reaction and partial look, you'd think "Oh, they wore throwback uniforms, neat". Well, there's one little discrepancy: they also wore the NY of the New York Yankees on the right side of their helmets for the occasion. For those not in the know, there's deep lore and connection between the Yankees and Virginia Tech, and given that this bowl is played at Yankee Stadium, this seemed like a given for the Hokies. (helmet matchup)
• • • • •
Thanks, TJ! See ya tomorrow with the final Bowl wrap of the season!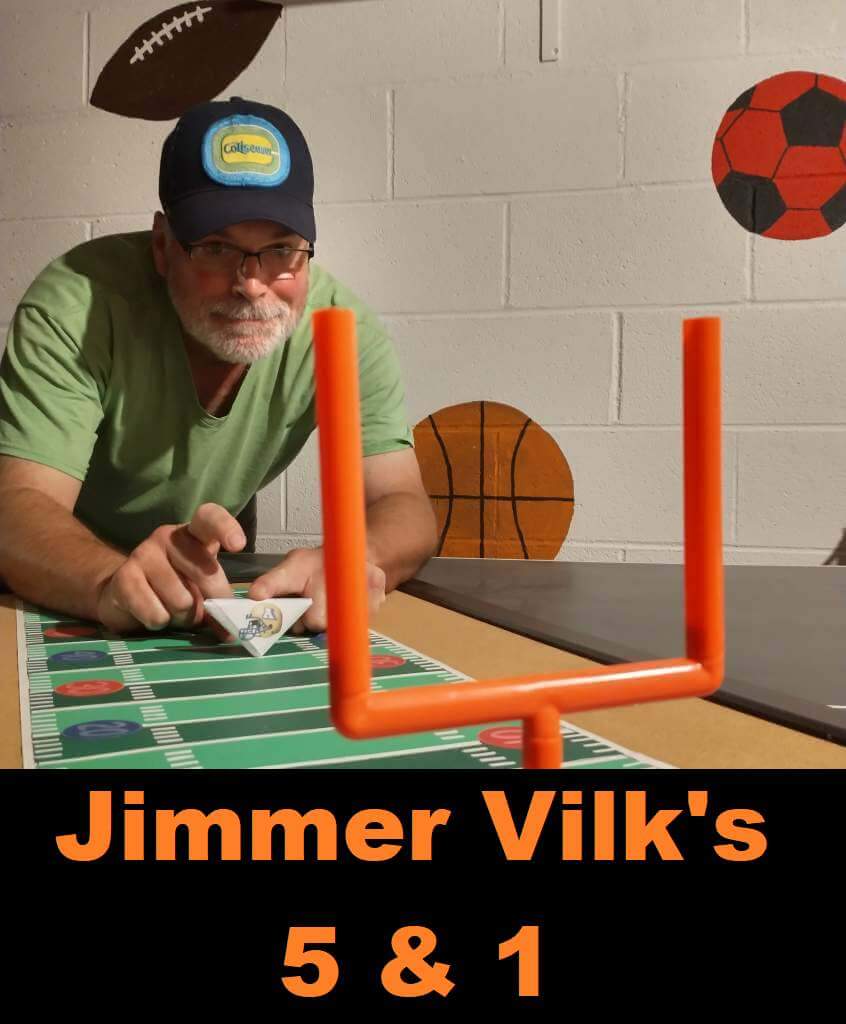 Jimmer Vilk's 5 & 1 …
…Bowl Edition (part the first)
We made it through an entire season of College Football — mostly COVID-free — only to have several of the Bowl games either canceled, or had teams who were unable to participate due to COVID swapped out for their more fortunate brethren. That won't stop Jimmer Vilk from compiling the first of two "5 & 1 Bowl Editions" (the final one will run tomorrow. Today's list covers the first half of the Bowl's played.
As you know, Jimmer and I rarely agree but we're in agreement that the first half of the bowls were decidedly unappealing matchups, uni-wise. I even kiddingly suggested to Jim to make today's list a "1 & 5" — that is, one good looking game and five stinkers. And as you'll see below, it was definitely a challenge to find more than a few nice uni-matchups in the first half of the bowl games. But it is what it is, as they say.
Here's today's 5 & 1, Bowl Edition, Part I:
• • • • •
With this list I feel a bit like those parents who tell their kids, "keep it up and you won't be getting anything from Santa," but the kids keep it up and still get presents because at least they're better than the neighbors' kids. Things like chrome helmets and ghosted logos normally wouldn't merit the good side of my list. They make it in Part One, though, because the bar was set pretty low by the other bowl games.
Honorable Mentions to:
Utah State/Oregon State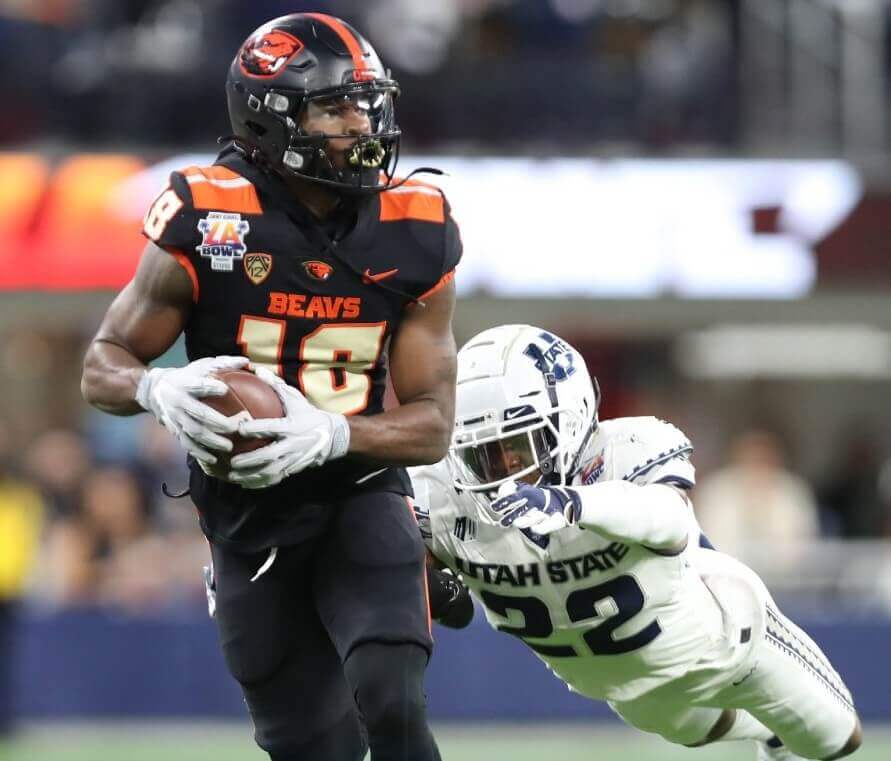 Thanks for looking better than your typical maximum-contrast matchup.
__________
UTEP/Fresno State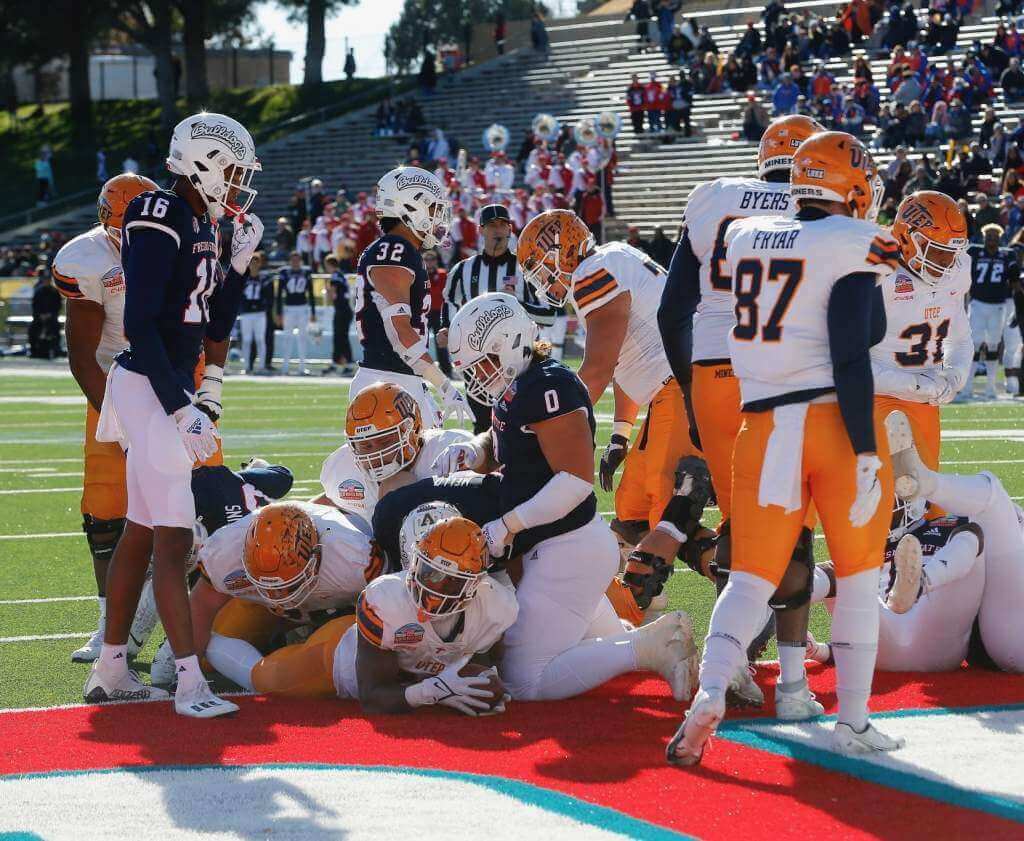 This looks like a nice place to see a game someday.
__________
5. Appalachian State/Western Kentucky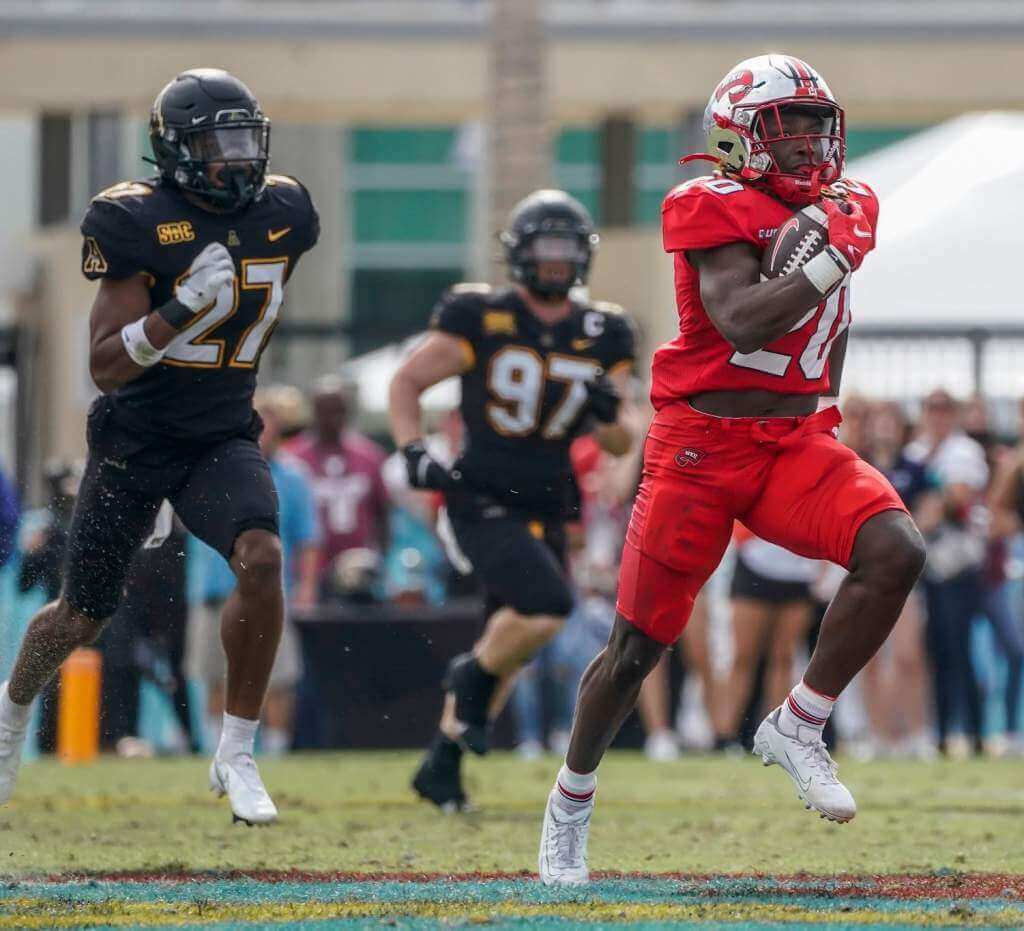 Properly-sized high-contrasting numbers cover a multitude of sins.
__________
4. SC State/Jackson State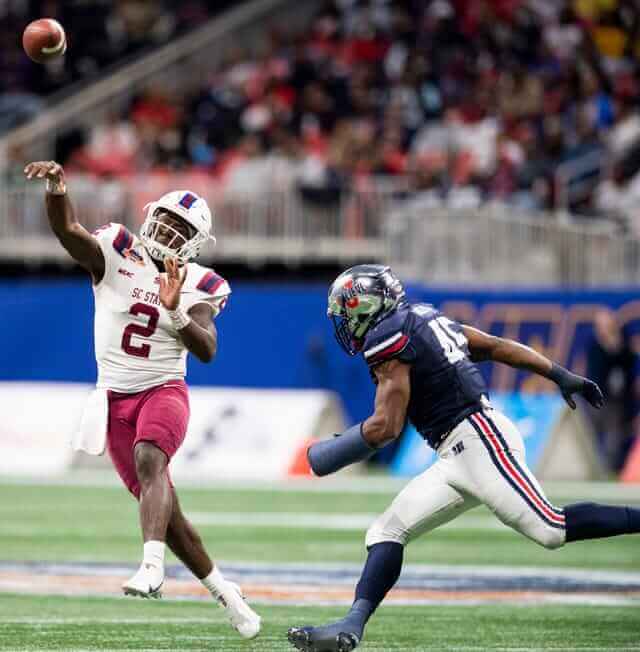 Deion U. was only the second-best-dressed team in this FCS bowl.
__________
3. Western Michigan/Nevada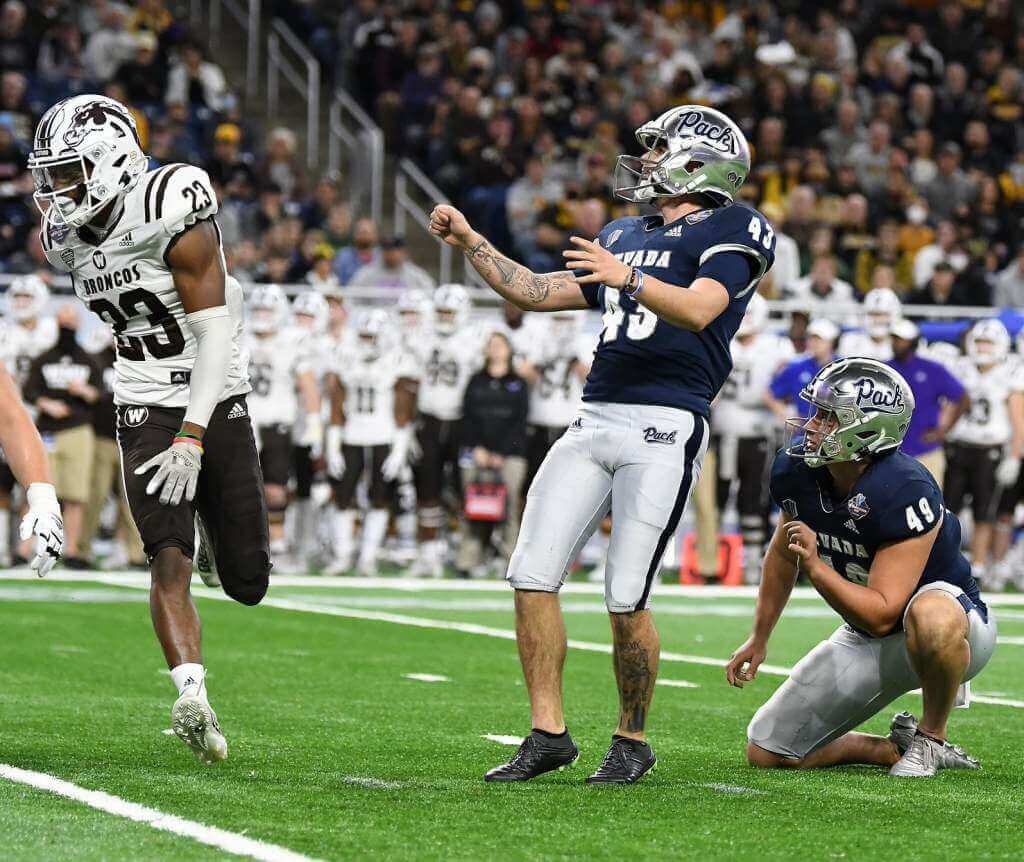 No MEHction here… the Broncos look like a big-time football team from a big-time football conference.
__________
2. UCF/Florida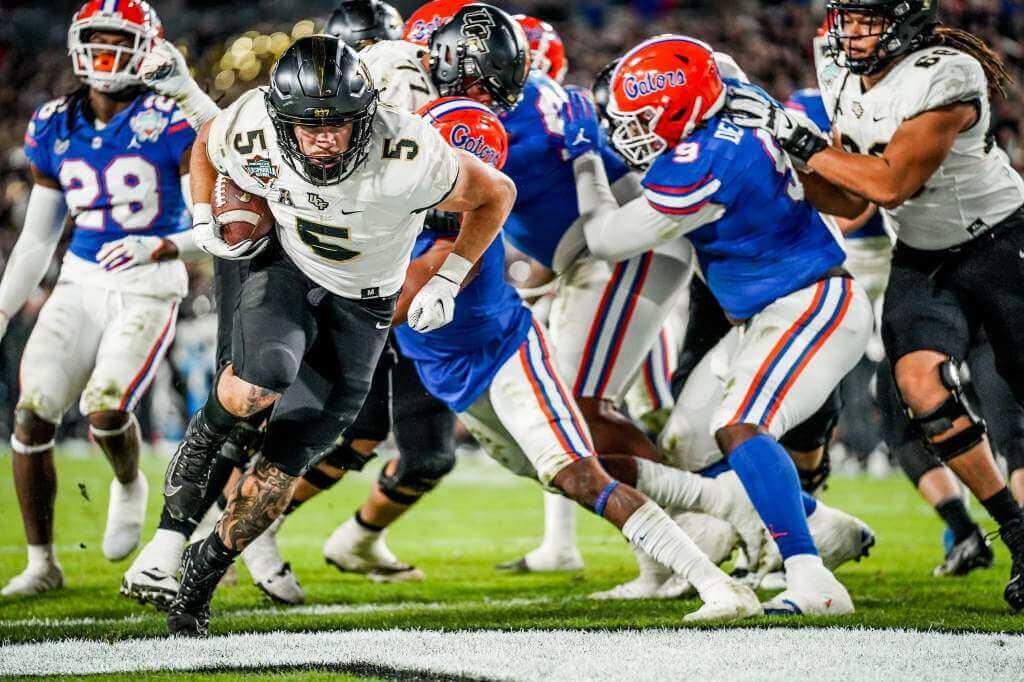 Optimal contrast!
__________
1. Louisiana/Marshall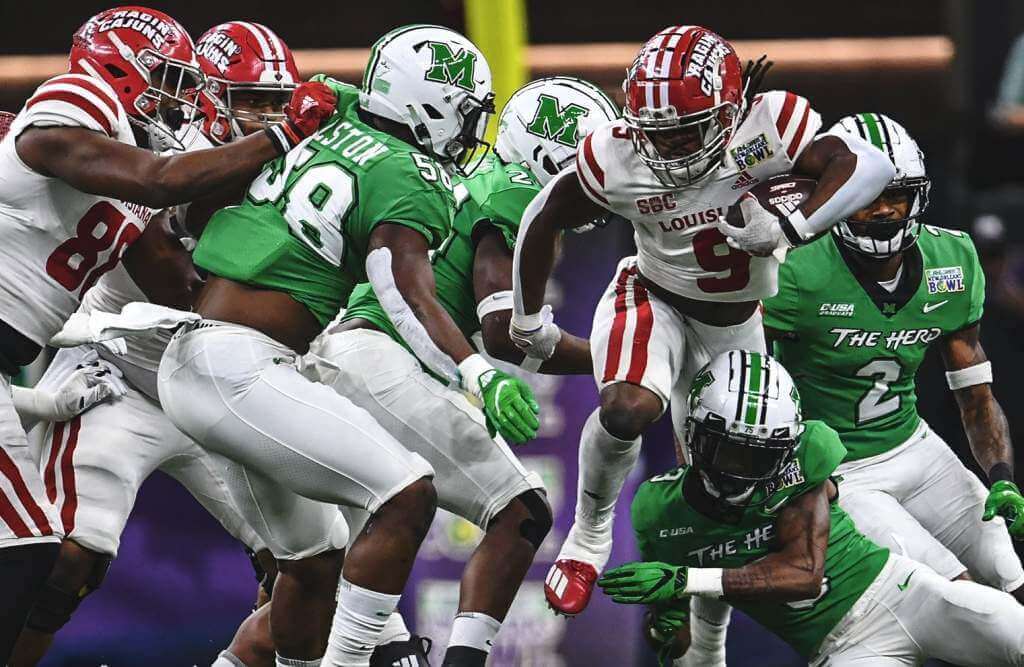 Good stripes, good numbers, and all wrapped up in the colors of the season.
__________
Dishonorable Mention to:
North Texas/Miami (OH)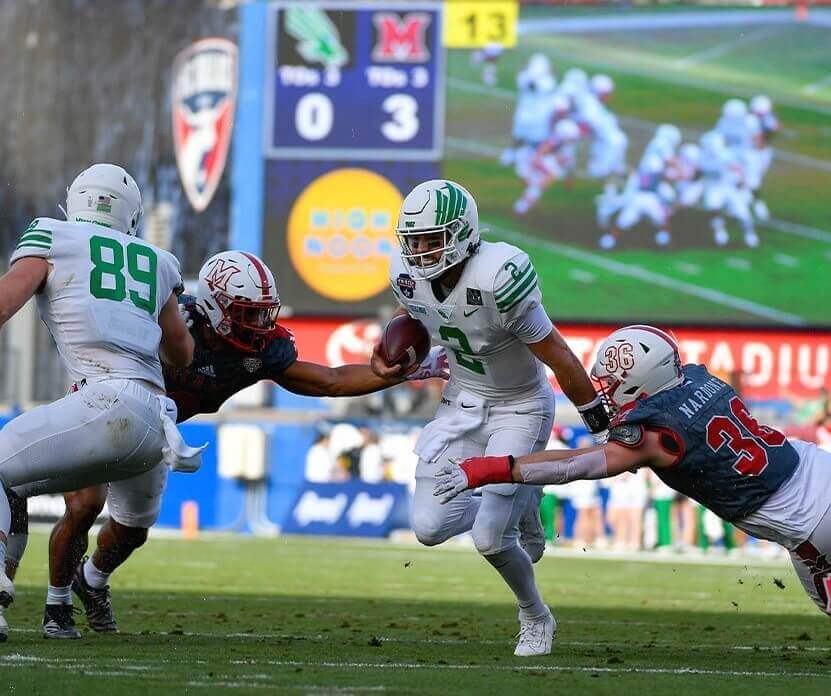 Too much white and not enough contrast.
__________
&1. UTSA/San Diego State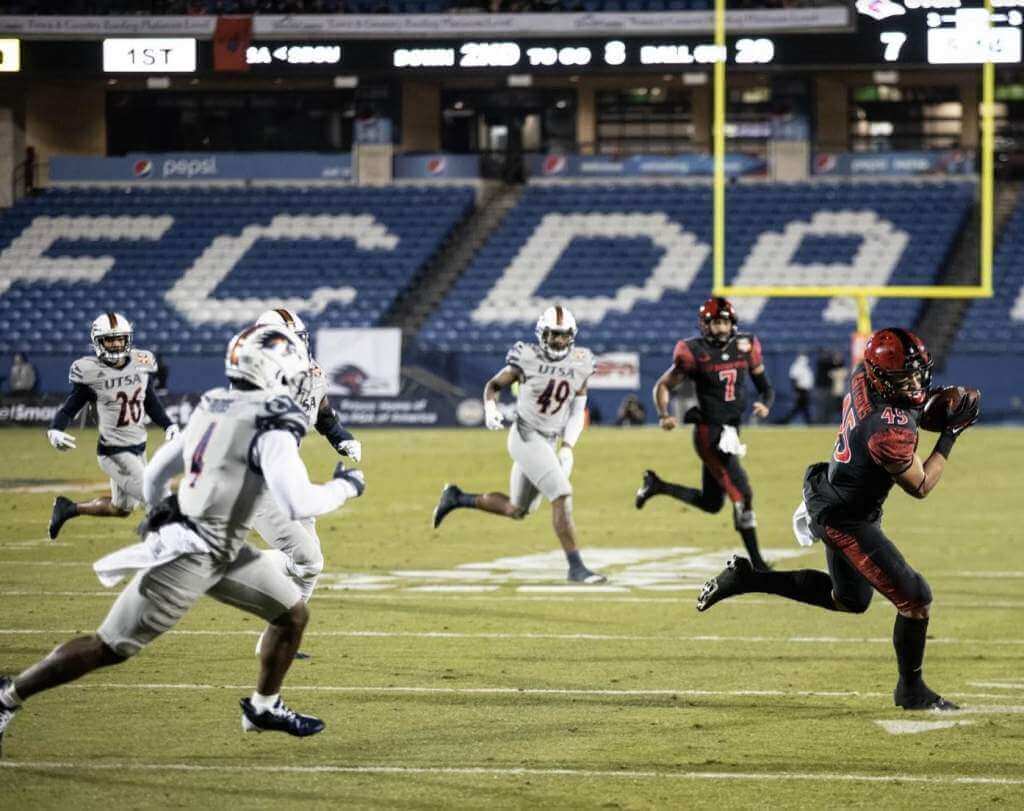 Small, thin low-contrasting numbers were the biggest sin in this uni mess.
__________
See you tomorrow!
• • • • •
Thanks, Jimmer. I'm sure tomorrow's Part the Second will give us some more appealing matchups than these.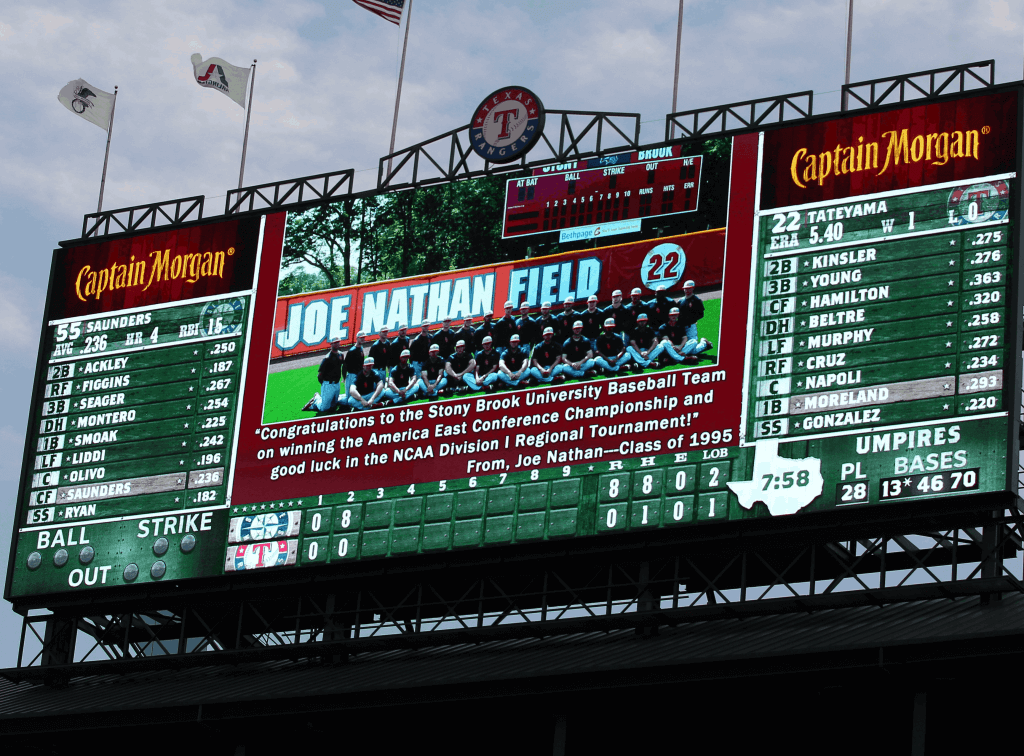 Guess The Game…
from the scoreboard
Today's scoreboard comes from Charles E. Fromage.
The premise of the game (GTGFTS) is simple: I'll post a scoreboard and you guys simply identify the game depicted. In the past, I don't know if I've ever completely stumped you (some are easier than others).
Here's the Scoreboard. In the comments below, try to identify the game (date & location, as well as final score). If anything noteworthy occurred during the game, please add that in (and if you were AT the game, well bonus points for you!):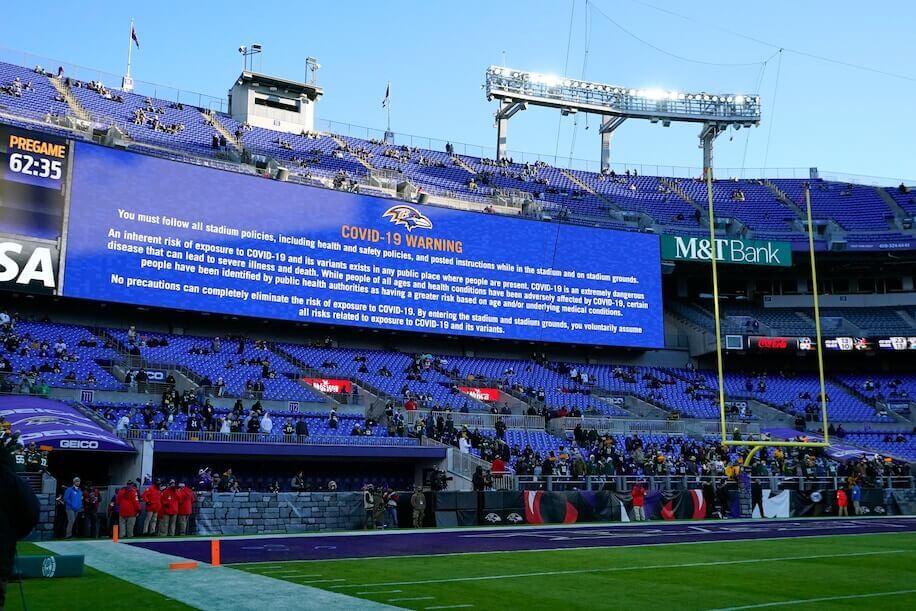 Please continue sending these in! You're welcome to send me any scoreboard photos (with answers please), and I'll keep running them.


And finally… that's it for today. Sorry there's no ticker, but Paul gave Anthony the day off, but I'll have a full ticker tomorrow. Big thanks to Terry & Jimmer for working New Year's Eve (and today/tonight as well).
RIP Betty White.
I hope everyone had a good/great New Year's Eve and my best wishes to one and all for a safe, happy and wonderful 2022. Catch ya tomorrow…but until then,
Peace,
PH