To entertain hockey fans in Sioux Falls, they have teachers run across ice in a desperate scramble for $ to equip their classrooms.

We're just a few sharpened sticks away from public education Squid Game. https://t.co/3WZpVBkwkz

— Bill Weir (@BillWeirCNN) December 12, 2021
Back in March 2020, when the plague was just getting started, I wrote that the pandemic would probably result in the sports world reassessing its concept of heroism — for the better, or so I thought. Unfortunately, a promotion by the USHL's Sioux Falls Stampede shows that we're not there yet.
You've probably heard about this by now, but just in case: On Saturday night, a local mortgage company in Sioux Falls, S.D., put up $5,000 in $1 bills to be given away to local teachers in a "Dash for Cash." Ten teachers, chosen from a larger pool of applicants, were marched out onto the ice wearing oversized T-shirts emblazoned with the logos of the Stampede and the mortgage company (#alwaysuniwatching). Then they got down on their knees and had a set amount of time to scoop up as many dollar bills as possible and stuff them in their shirts. In return for participating in this spectacle, they were able to put their monetary harvests, which ranged from $378 to $616, toward their classroom expenses. (If you want more info, there's a good overview here, and there are lots of other articles because the whole thing has apparently gone viral, although I didn't hear about it until the Tugboat Captain mentioned it to me last night.)
The "dash for cash" concept is not new. There are a few variations on it, like the money booth. They're all sort of undignified and demeaning to the participants, but there's an intuitive cultural understanding that the indignity is a fair sanction — a form of moral justice, even — considering the greed involved. The punishment fits the crime.
Similarly, we all understand that minor league sports teams have all sorts of silly promotions that can be mildly embarrassing to fans who participate: the dizzy bat race, the inflatable pony race, the half-court shot, and so on. But again, we all understand intuitively that these are harmless, low-stakes stunts where the indignity is outweighed by the fun, and where even the losers often get some sort of consolation prize.
But offering a bunch of professional educators the "opportunity" to literally get down on their hands and knees and grovel for dollar bills while a crowd brays and points, all while serving as billboards for the two organizations that are "sponsoring" the experience, and all for the "privilege" of being able to stock their classrooms with the proper tools and materials, is neither a moral parable nor harmless fun. That would have been true even before the pandemic, because teachers have always been heroes. But running this promotion now, after all that teachers have dealt with over the past 21 months, is in an entirely different category. It's a symptom of a societal illness.
Whenever I say that schools shouldn't poach pro teams' logos or sell the naming rights to their football venues, I always hear the same thing: "Hey, what do you expect? School budgets are tight!" But school budgets don't become tight all by themselves. They end up that way because of choices — usually a long series of choices — about public policy, taxation, and cultural priorities. It's almost certainly not just coincidence that this "dash for cash" took place in the state that has the second-lowest teacher pay in the nation while also serving as America's biggest tax haven for billionaires.
Think about some of the other people who the sports world routinely recognizes as heroes: veterans, cops, firefighters, EMTs. Many of those groups face budgetary shortfalls as well. Now imagine any of them being asked to humiliate themselves by getting down on their hands and knees and competing against their colleagues for scraps like sideshow clowns or zoo animals. It's unthinkable, right? If any of those other groups needed money, the team would present a giant check at center ice before the game. I was hoping in that March 2020 piece that teachers would finally be accorded that kind of status in the sports world's social hierarchy, but I guess I was too optimistic about that.
I know the USHL is a junior league, plus this is just one incident, plus-plus it's a good sign that there's already been a lot of negative reaction, blah-blah-blah — I know, I know. But come on. How could a team, any team, green-light this?
I know the Uni Watch readership includes a lot of teachers. What do you all think of this? I'm genuinely interested in your thoughts, even if you disagree with my take. Similarly, if you have kids, what would you think if you saw their teachers doing this?
Meanwhile, here's a thought: The 10 teachers who took part in this wretched display were the ones who were "fortunate" enough to be chosen to participate. The ones who applied but didn't get chosen will have to come up with other ways to supplement their class-supply rations.
• • • • •
• • • • •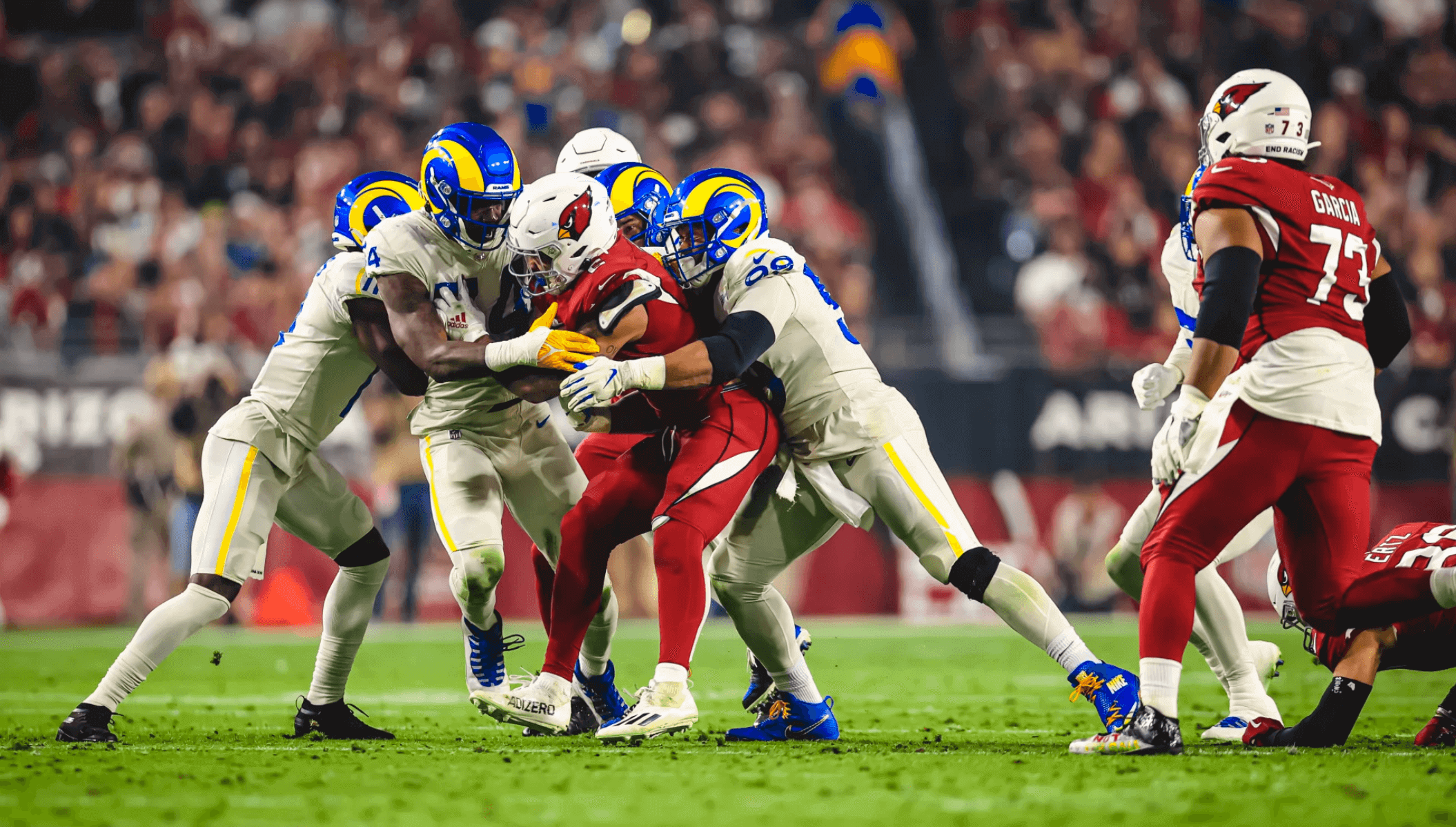 Are you ready for some (really bad-looking) football? Speaking of unfortunate spectacles, last night's Rams/Cardinals game was a doozy — mono-bone vs. bloodclot. Yikes!
Also of note: Three players who were formerly teammates of Demaryius Thomas wore memorial decals for him. Rams linebacker Von Miller wore the same decal that the Broncos wore on Sunday: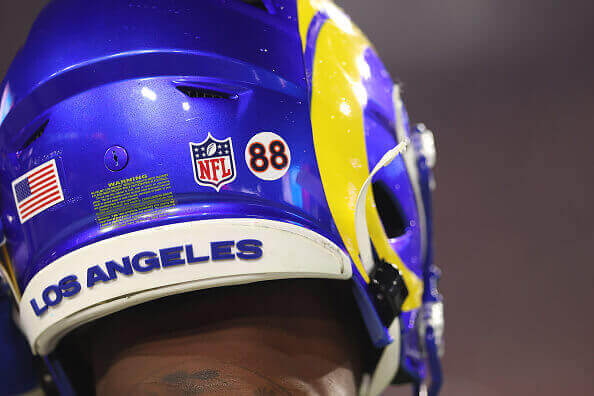 On the Arizona side, wideout Deandre Hopkins and kicker Matt Prater wore a black "88":
(My thanks to everyone who brought the memorial decals to my attention.)
• • • • •
• • • • •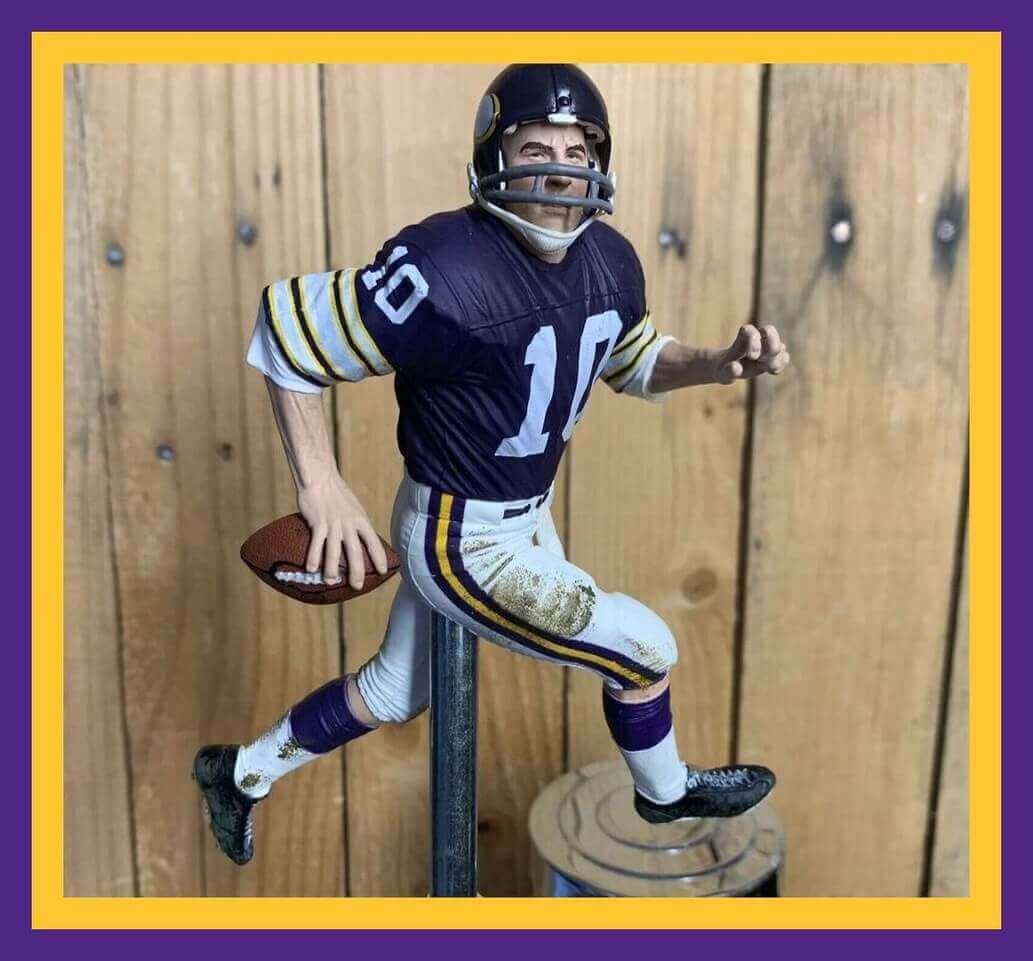 Click to enlarge
Collector's Corner
By Brinke Guthrie
Follow @brinkeguthrie    
Fran Tarkenton has done a lot in his life: NFL MVP, nine-time Pro Bowler, had his No. 10 retired by the Vikings, co-host of the TV show That's Incredible!, and more. But did you know that he was also featured on this beer keg tap? Fran also loaned his name to this "Pass Play tethered football trainer." 
Now for the rest of this week's picks:
• Last week we featured a football program cover from artist Lon Keller, who also did the art for this 1960s RCA football store display. (Fun fact: Mr. Keller also happened to create a certain Bronx-based baseball team's top hat logo!) 
• Speaking of the Yankees, here's their interlocking "NY" logo on a 1930s children's beanie cap. 
• These 1972 and '73 Miami Dolphins yearbooks are a great example of 1970s sports art. The bold striping and year font are typical design cues of the era. Here's the same look on a 1972 season CD. The Fins also used this look for other seasons, like 1979.
• Rack 'em up with these Green Bay Packers and Minnesota Vikings billiard balls. 
• The "Disco NY" logo appears on this mid-1970s New York Giants iron-on transfer.
• Here's another helmet transfer, this time for the Saints — but with a white fleur de lis logo, instead of the usual black.
• All then-current 26 NFL team logos shown on this 1970s bath towel from Bibb.
• I remember seeing a San Diego Chargers gumball helmet like this one at a Dallas drug store in 1971. The improperly designed lightning bolt drove me crazy — even back then, I Got It™.
• This Tampa Bay Bucs equipment trunk is beat to heck, but it's rendered in Bucco Bruce colors, so that makes it Collector's Corner-worthy. CC loves Bucco Bruce!
• Tasco had an NFL license but chose to use generic player artwork on this pair of 1970s binoculars. 
• Here's something you don't often see: a Chicago Bears die-cast delivery van from 1995. 
• • • • •
• • • • •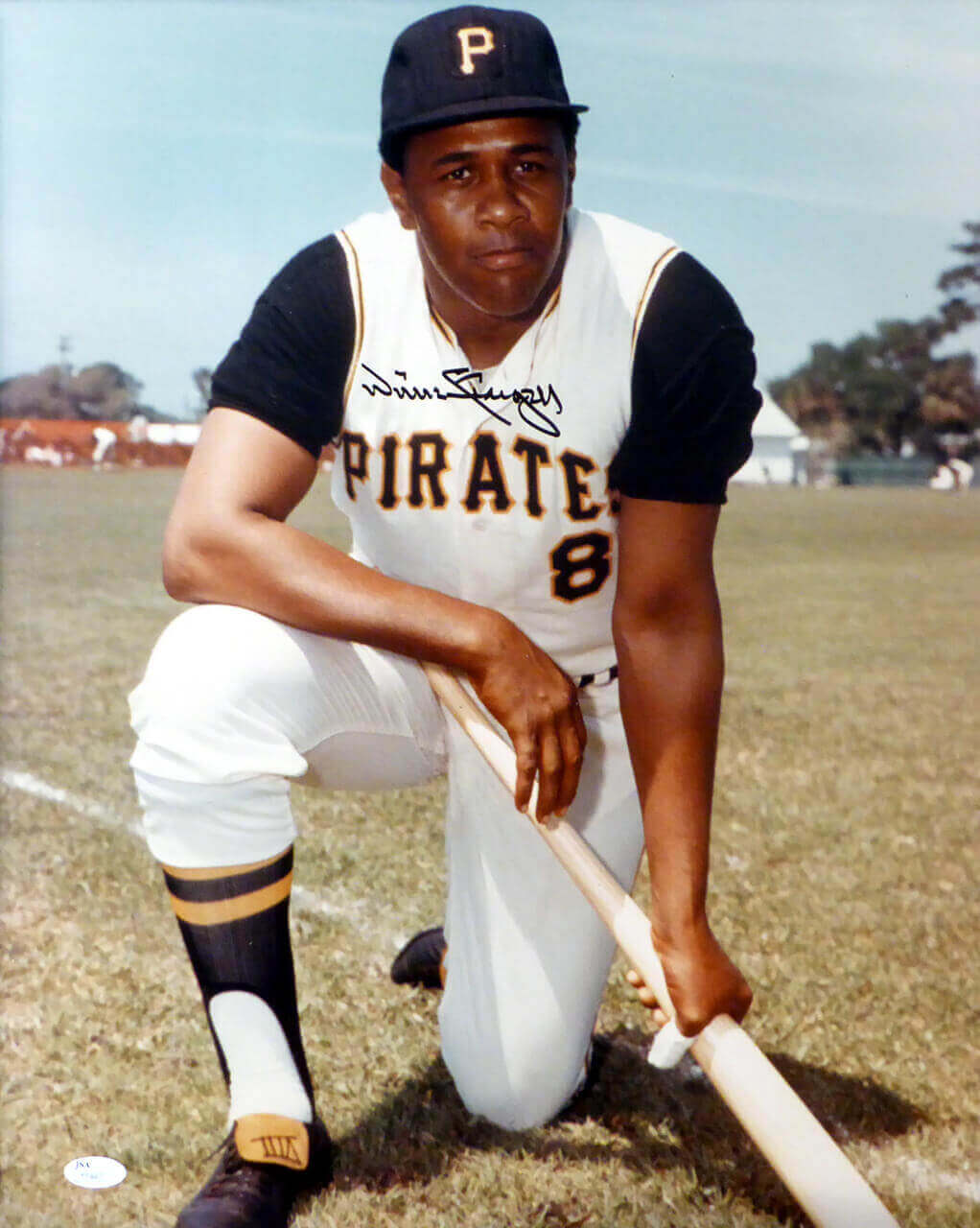 Click to enlarge
Too good for the Ticker: Back when baseball cleats had those long, fold-over tongues, it wasn't so unusual to see a player writing his uni number on the exposed underside of the tongue. (This came up just a few weeks ago, in fact, in my Bill Virdon obituary.) Until now, though, I don't think I'd ever seen, or at least I'd never noticed, a tongue-inscribed number formatted as a Roman numeral, as shown on Willie Stargell in the photo above. That's pretty cool!
After I tweeted that photo last night, I was informed that Stargell sometimes (but not always) used Roman numerals on his cap undervisors as well: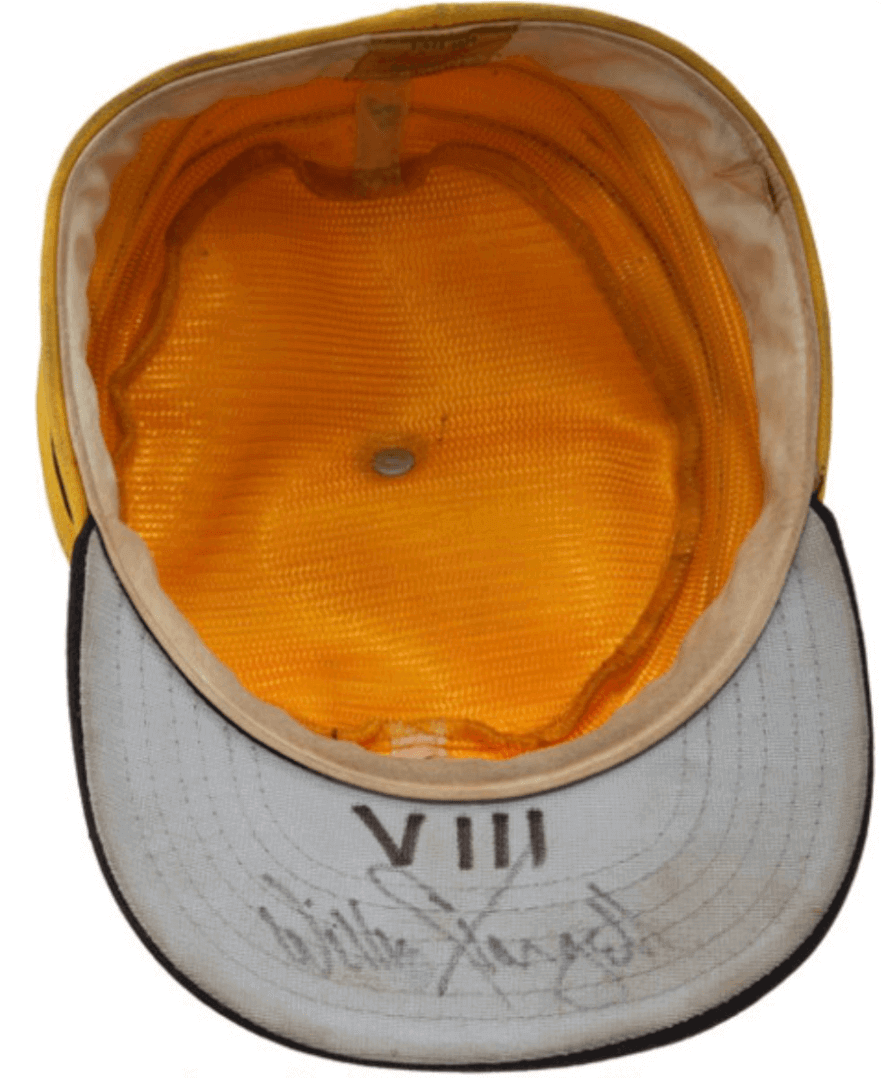 Interesting!
Players in all sports often write their uni numbers on their gear, of course. Are there any other examples that involve Roman numerals?
(Big thanks to Samuel Barrett for the first photo and to Chrisopher Leopardi for the cap photo.)
• • • • •
• • • • •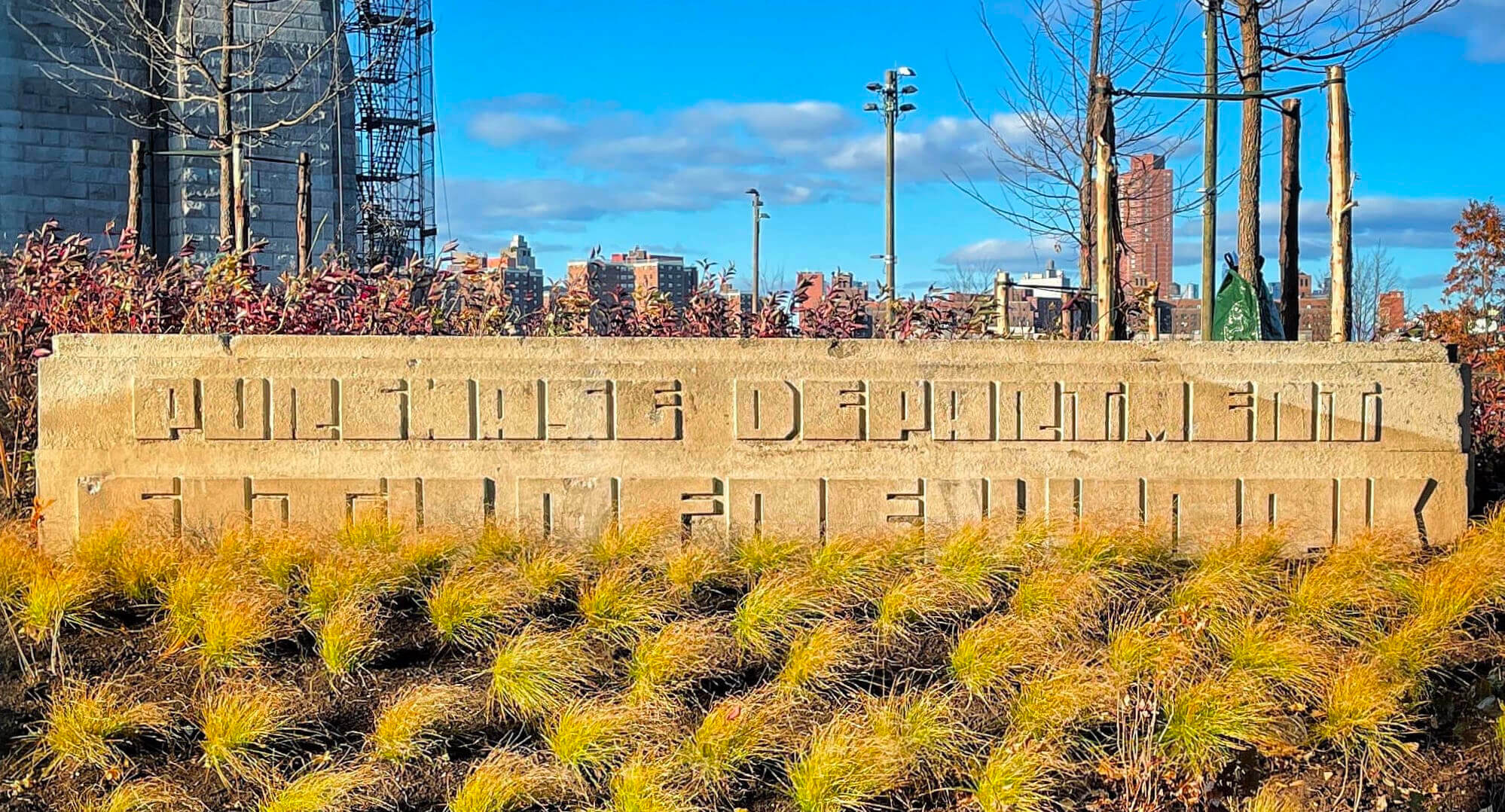 Click to enlarge
Oh. My. God. My friend Carrie, who's a designer and typography geek, took this photo directly under the Brooklyn side of the Brooklyn bridge. The sign once adorned the entry to a WPA-commissioned building that once stood on that site but is was later demolished.
The lettering, which reads "Purchase Department, City of New York," is so completely amazing! Seeing this photo really made my day, and I hope to check out the site myself soon.
• • • • •
• • • • •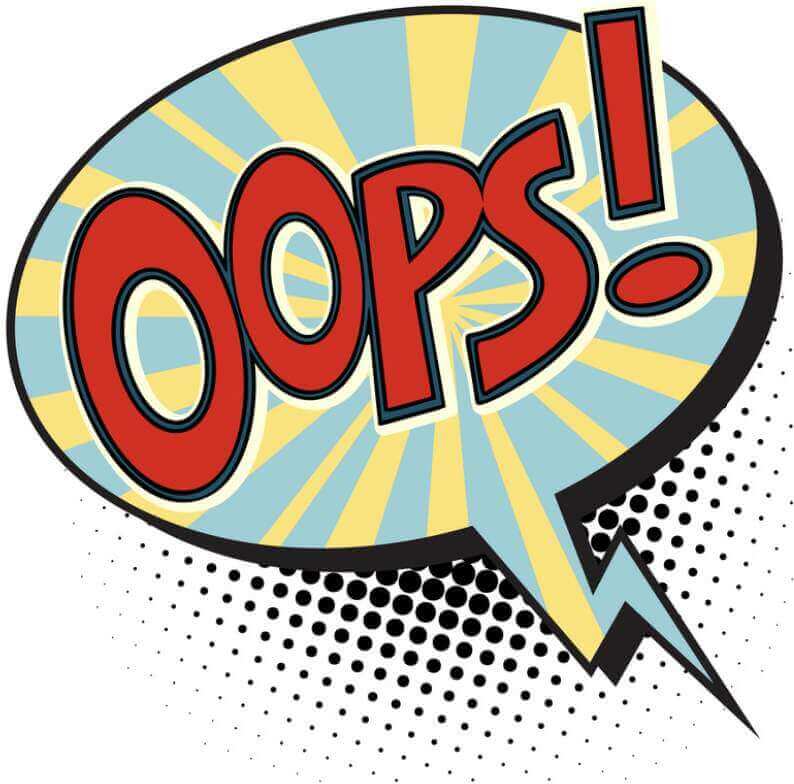 Teespring shipping snafu reminder: If you ordered one of our December "Swinging Santa" pins and either (a) received an empty mailer; (b) received more pins than you ordered; or (c) haven't received anything at all, please let me know ASAP so I can make the proper arrangements.
I'm pretty sure we can get this all straightened out. Thanks for your patience, and doubleplusthanks to the people who are graciously mailing their extra pins to people who got stuck with empty mailers.
• • • • •
• • • • •
The Ticker
By Alex Hider

Baseball News: There's a (new?) product that lets you hang your baseball caps by the squatchee, so the front logo is facing forward. What's it called? The Squatchee! (From Benji Boyter) … Braves LF Ronald Acuña Jr. wore a royal blue throwback cap during a recent BP session. Could a throwback uni be in the works? (From Austin Perry). … A 1989 episode of Married … with Children showed Bud and Al wearing pretty cool-looking softball uniforms — complete with stirrups (from Chris Flinn).

NFL News: It looks like Super Bowl LVIII in 2024 will be held in Las Vegas. Here's hoping they don't stick with the generic SB logo for that one.


Hockey News: Bruins RW David Pastrňák naturally goes by the nickname "Pasta." Now, Pasta has his own pasta line. The best part? A box costs just 88 cents, to match his jersey number (from @PhillyPartTwo). … New mask design for Sabres G Malcolm Subban (from Wade Heidt). … Speaking of the Sabres, they're selling replica jerseys for their team dog — not surprising since there aren't many Sabres players doing too well this season. … The next two items are from Brandon Weir:  When Oilers D Kris Russell recently broke the NHL record for most blocked shots, his teammates gave him a pair of silver shinguards. Pretty unique gift! … Mattel is currently selling a hockey-themed Barbie doll. While the doll doesn't come with gloves, it does come with a pretty slick striped No. 59 jersey (the number apparently represents the year of Barbie's debut). Also available: Barbie in a Tim Hortons hockey uniform. … Not sure who put these together, but Johnny Woods found someone redesigning NHL logos for the holiday season.

Basketball News: It was hard to tell the Hawks and Rockets apart during pregame activities last night, because both teams wore solid-red warm-up gear (from Paul Mata).

Soccer News: The Professional Footballers' Association, the union representing English and Welsh players, awards its "Player of the Month" a retro version of their club's jerseys (from Germán Cabrejo). … This is a pretty entertaining Twitter thread — a discussion of the best and worst halftime entertainment at a soccer match (from Trevor Williams). … Also from Trevor: Arsenal's 2011-12 away kit looks eerily similar to an outfit worn by a dancer in the video for "Give It Up" by KC and The Sunshine Band — and that might not be a stretch, because supporters used that song as a cheer for MF Samir Nasri in the years before the kit made its debut.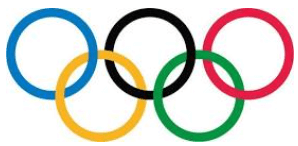 Olympics: This blog attempts to explain why Nike's Olympic hockey uniforms always seem to miss the mark (from Robert Haner).

Grab Bag: Tulsa has updated its logo to change the script lettering from blue to gold (from Matthew Spencer and Dan Bewley). … The Colorado Mammoth of the National Lacrosse League debuted new black uniforms over the weekend (from Wade Heidt). … The Michigan man who started a company that sells enormous football and hockey helmets is still growing his business despite a cystic fibrosis diagnosis (from Brandon Weir). … We have two notes on Polish volleyball from Jeremy Brahm: Asseco Resovia has a strange number font that has jagged lines that break up the numerals. … GKS Katowice Siatkowka wore memorial armbands yesterday to mark the 30th anniversary of a local mining accident. … The Army has unveiled new ID badges for inspectors general (from Timmy Donahue). … Formula 1 reserves car No. 1 for reigning champions, should they choose to switch numbers. After claiming the 2021 championship on Sunday, Max Verstappen has confirmed he will drive No. 1 in 2022. He's the first driver since Sebastian Vettel to choose to drive car No. 1 (from our own Anthony Emerson). … It's easy to get lost in this Twitter thread of memorable sports magazine covers (from @Chris_Grosse). … A Redditor gave the holiday treatment to Maine's state flag.