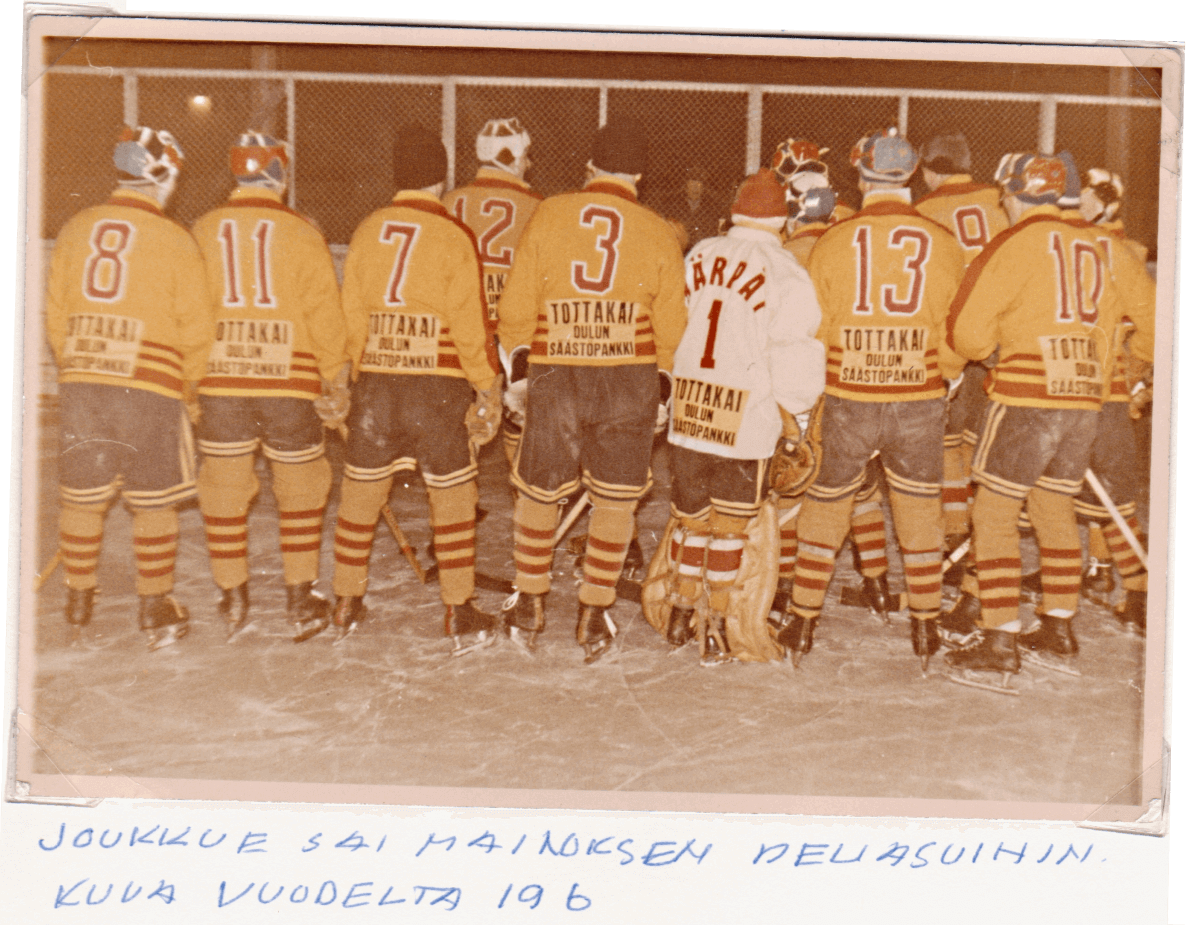 Click to enlarge
As we all know by now, NHL uniforms will start carrying advertisements next season. But in some parts of the world, the idea of hockey teams wearing jersey ads is nothing new. Case in point: Top-level pro hockey teams in Finland began going ad-clad more than 60 years ago.
I learned that from longtime reader Will Scheibler. A Finnish friend of his had a big Finnish hockey jersey collection, so Will got interested in some of the teams and began doing a bit of online research. Along the way, he learned about the advent of ads on Finnish jerseys. Here's his report.
The Start of Ads on Finnish Hockey Unis
By Will Scheibler
In 1957, Swedish hockey teams started selling ad space on their uniforms. The move apparently got people's attention in neighboring country Finland, because Finnish teams began going ad-clad in 1960. Top-tier team Oulun Kärpät (shown at the top of this page) was a typical example: In 1960, they inked a three-year deal to have the Oulu Savings Bank advertise on the back of their jerseys.
The rules for ads on Finnish jerseys were spelled out in this newspaper article from Dec. 1, 1959. Thanks to a friend of my dad, I was able to get it translated, as follows:
Advertisements minuscule on hockey jerseys: They cannot hamper the referee's sight

Finnish Hockey League has drawn up rules by which the different clubs can get ads from businesses for their jerseys, just like everywhere else in the world has been done already.

The rules are as follows:

In order for the Finnish Hockey League's member clubs to get more funding for their operations and cover expensive equipment, we allow the advertisements on their clothing when representing their league elsewhere as follows:

1. According to the amateur rules, all compensation from advertising will come to the club and not individual players.

2. Advertising can only be used on the club's own equipment and all ads must be uniform in nature.

3. Advertising can only show items or pictures that do not hamper or offend hockey playing and that are not in contradiction to the foundations and goals of sport (such as tobacco, alcohol, and other like substances).

4. The ads cannot be given a dominant size on the clothing and they can only be put on the shirts.

5. The club name, logo, or player number must still be the dominant size on the shirts.

6. The text of the ad or picture cannot be so large as to make it difficult for the referee to see the player's number. (The number's normal height is 25-28 cm.)

7. The ad must be attached to the competition shirts.

8. The ad cannot be made of such material that might injure the player, his equipment, or spectators.

9. The agreement between the club and the advertiser can be no longer than three years.

10. The club cannot finalize an agreement with the advertiser before the Finnish Hockey League has given its approval for the ad, its design, and position. A request to get an ad for the competition jersey must be given to the Finnish Hockey League.
The first Finnish team to take advantage of the new opportunity was TPS, which in 1960 entered into a three-year deal with the German personal care brand Nivea: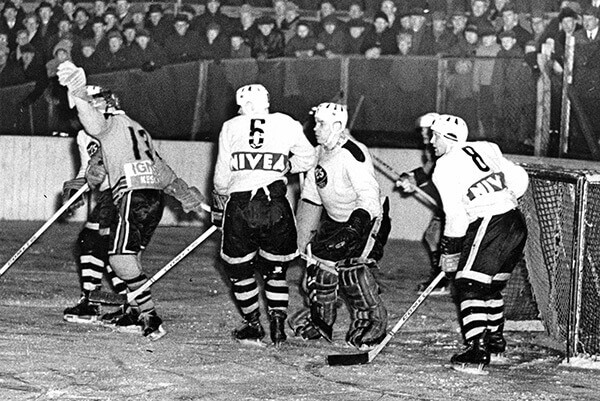 Another ad-clad team that year was Tappara, which had an Atlas ad — and on the front, not the back: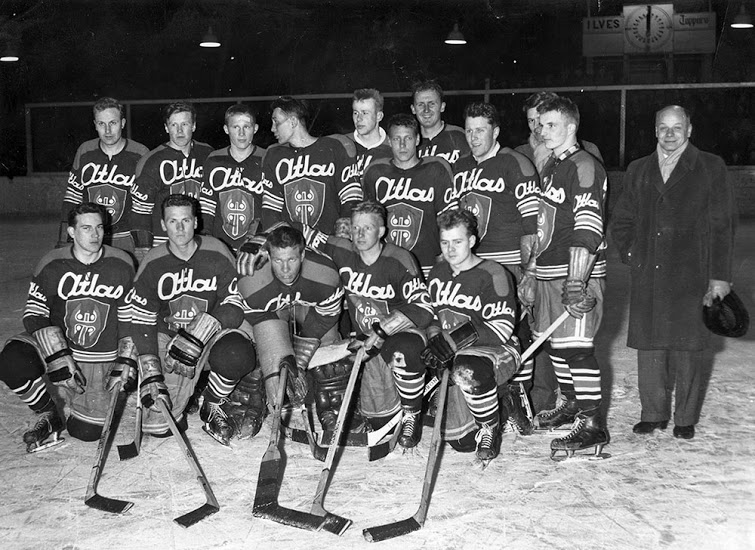 The trend caught on. Here's an illustration of Töölö Vesa's green jersey from 1962 with advertising for the relatively new medium of television: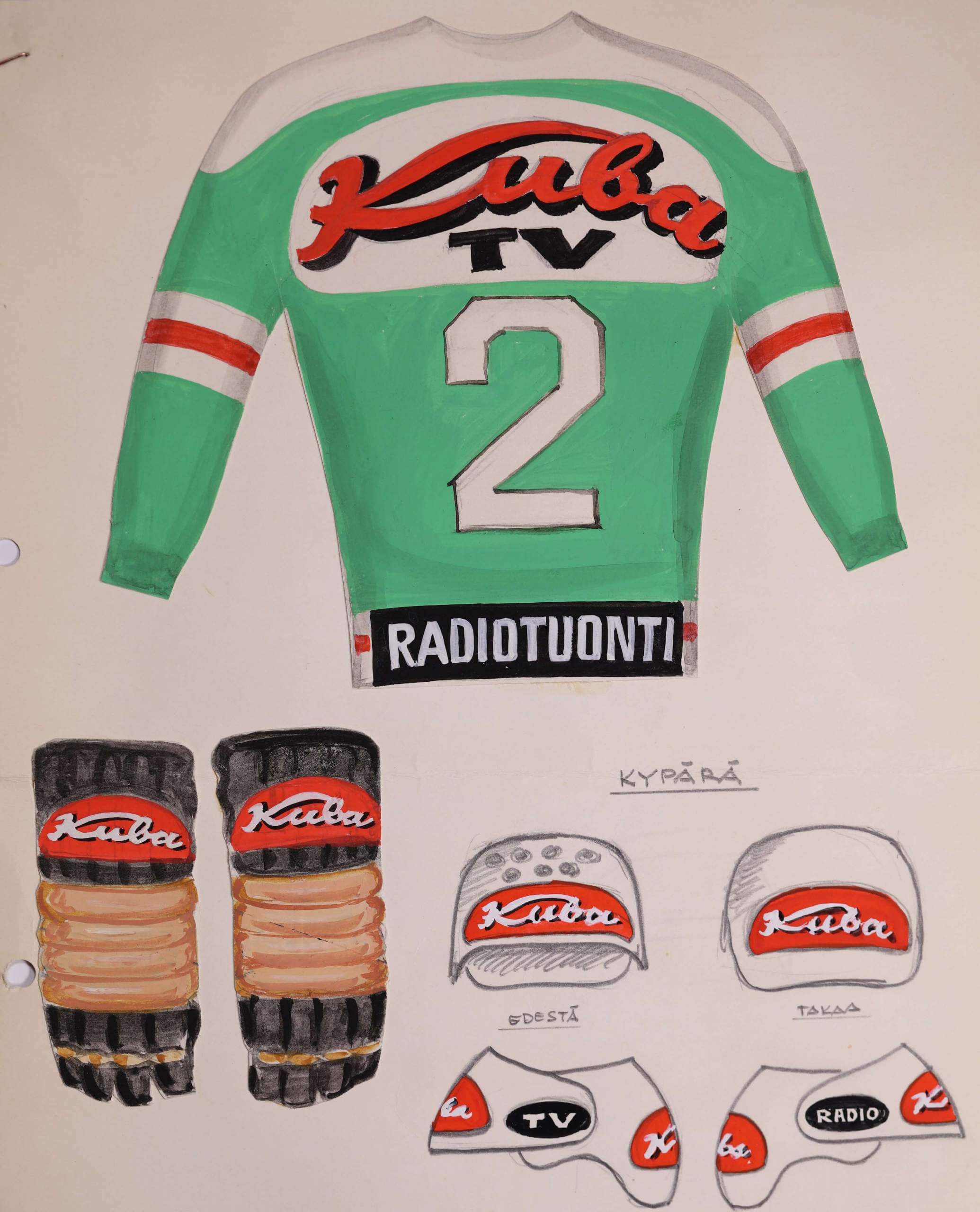 That illustration was typical of the mock-ups that teams would send to the league for approval. Here are some similar examples from other teams: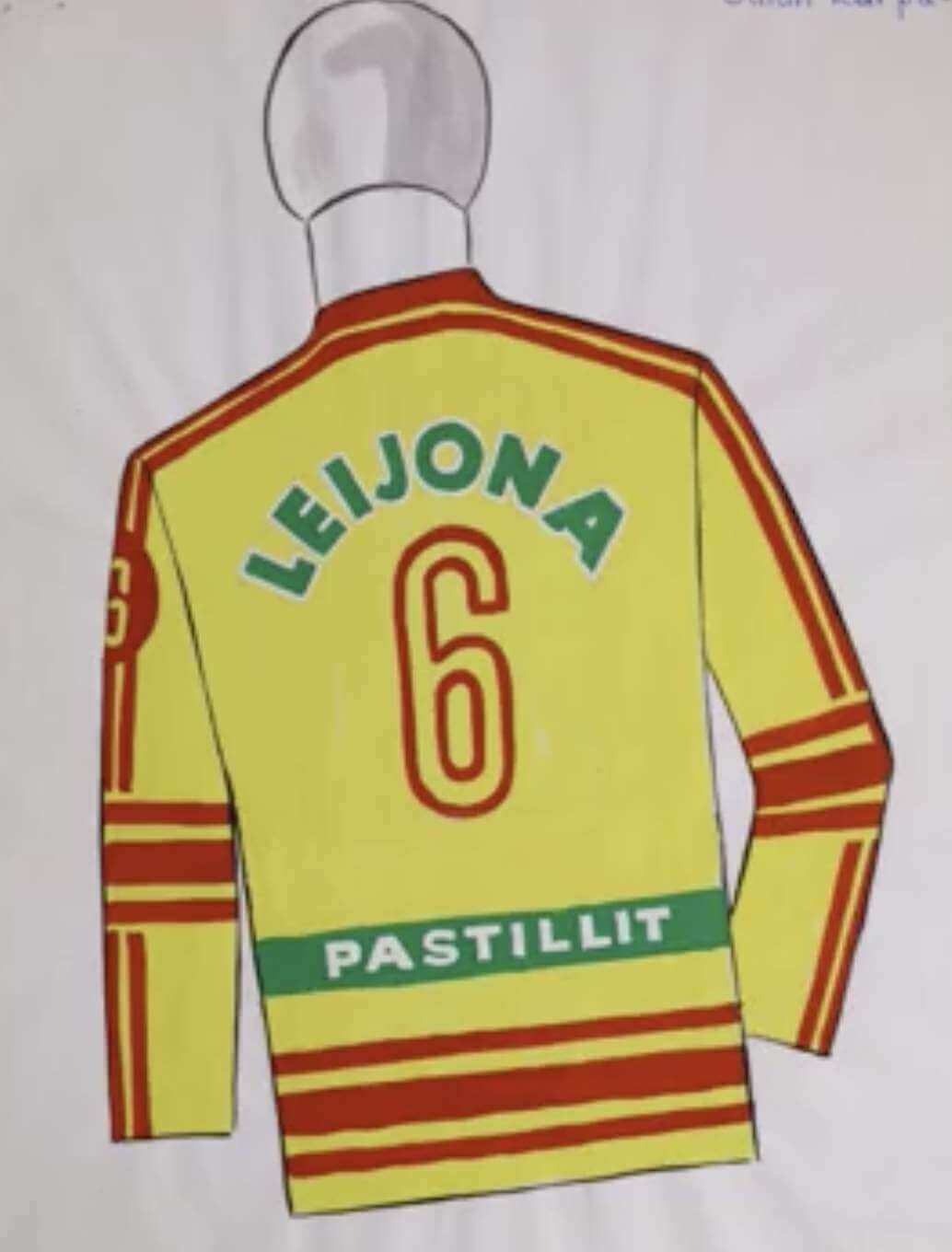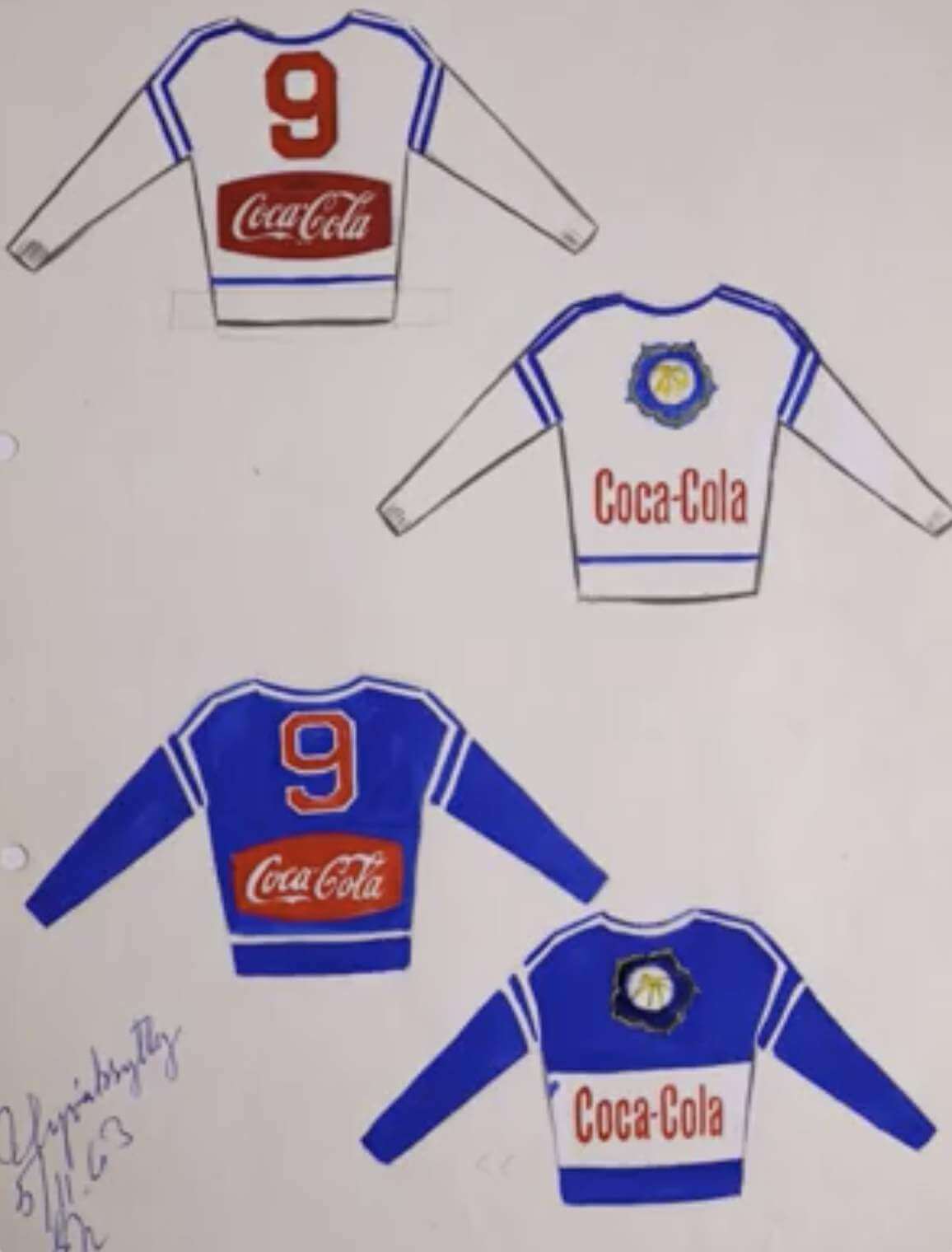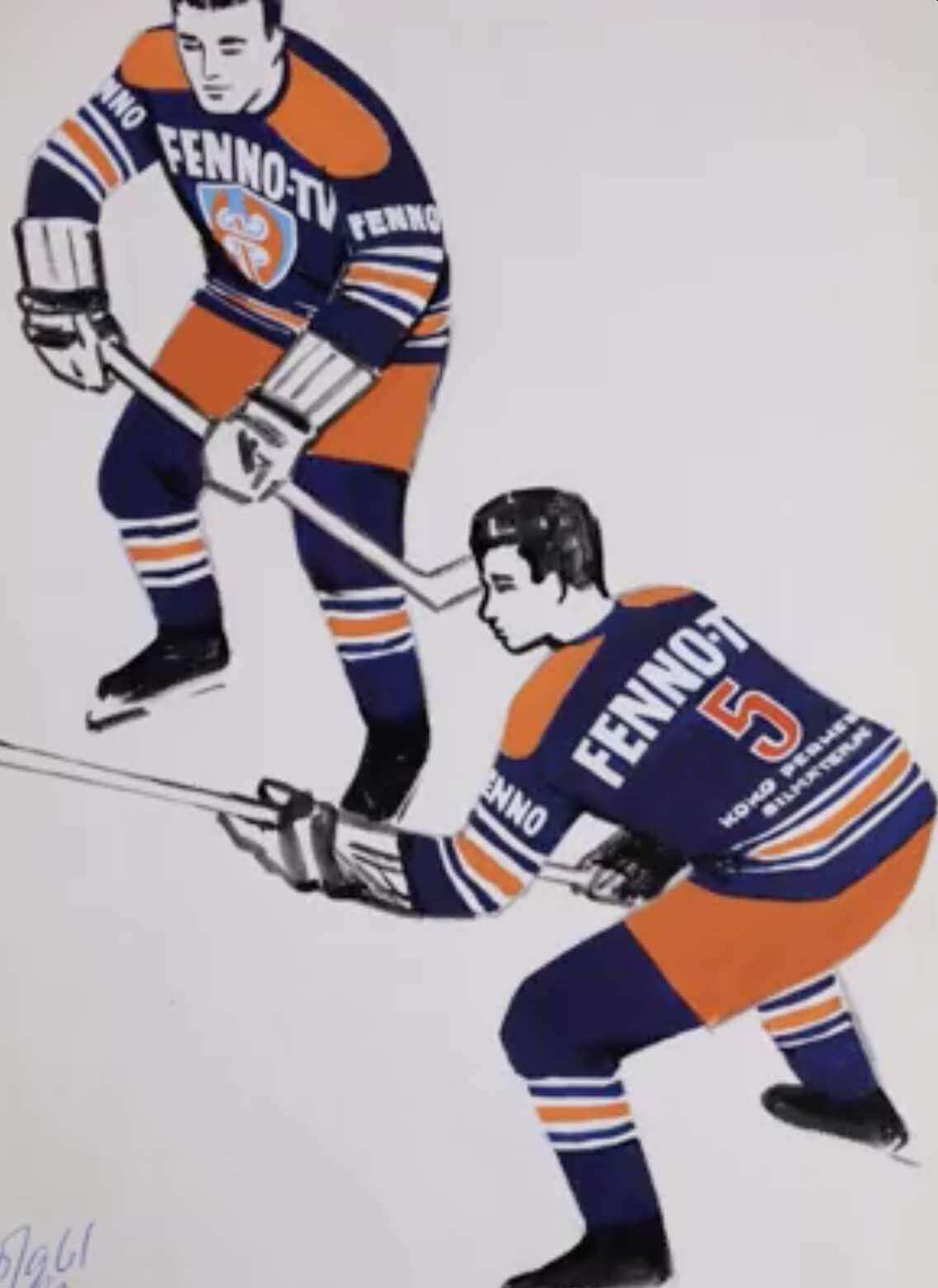 Interestingly, the jersey ads were obscured in magazine photos, because magazines didn't want to give free ad space to the jersey advertisers (probably for fear of angering their paying advertisers):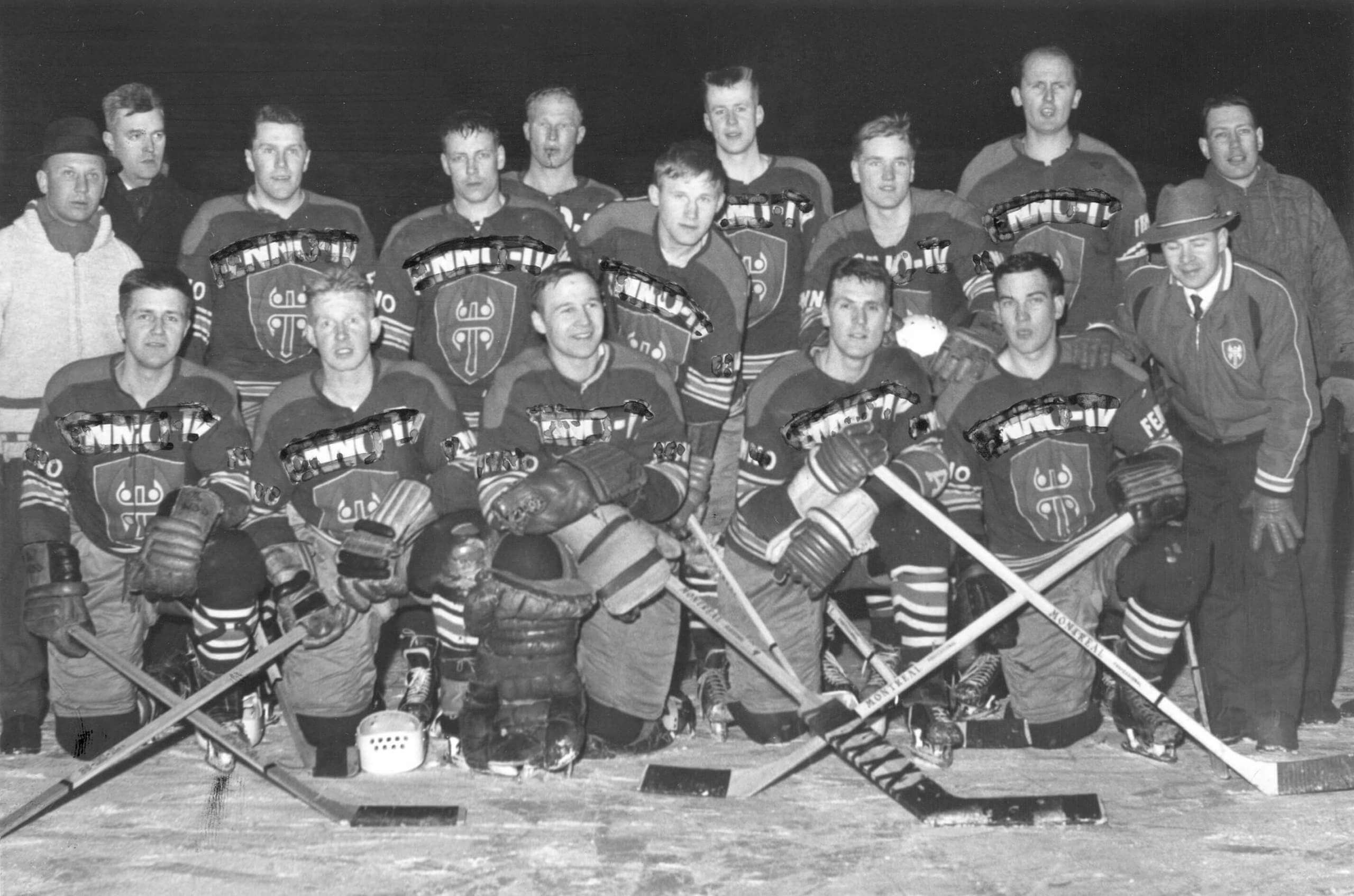 ———
Paul here. Interesting report! And how has that worked out for Finnish hockey? Here are some current photos of Oulun Kärpät, the team shown in the photo at the top of this post: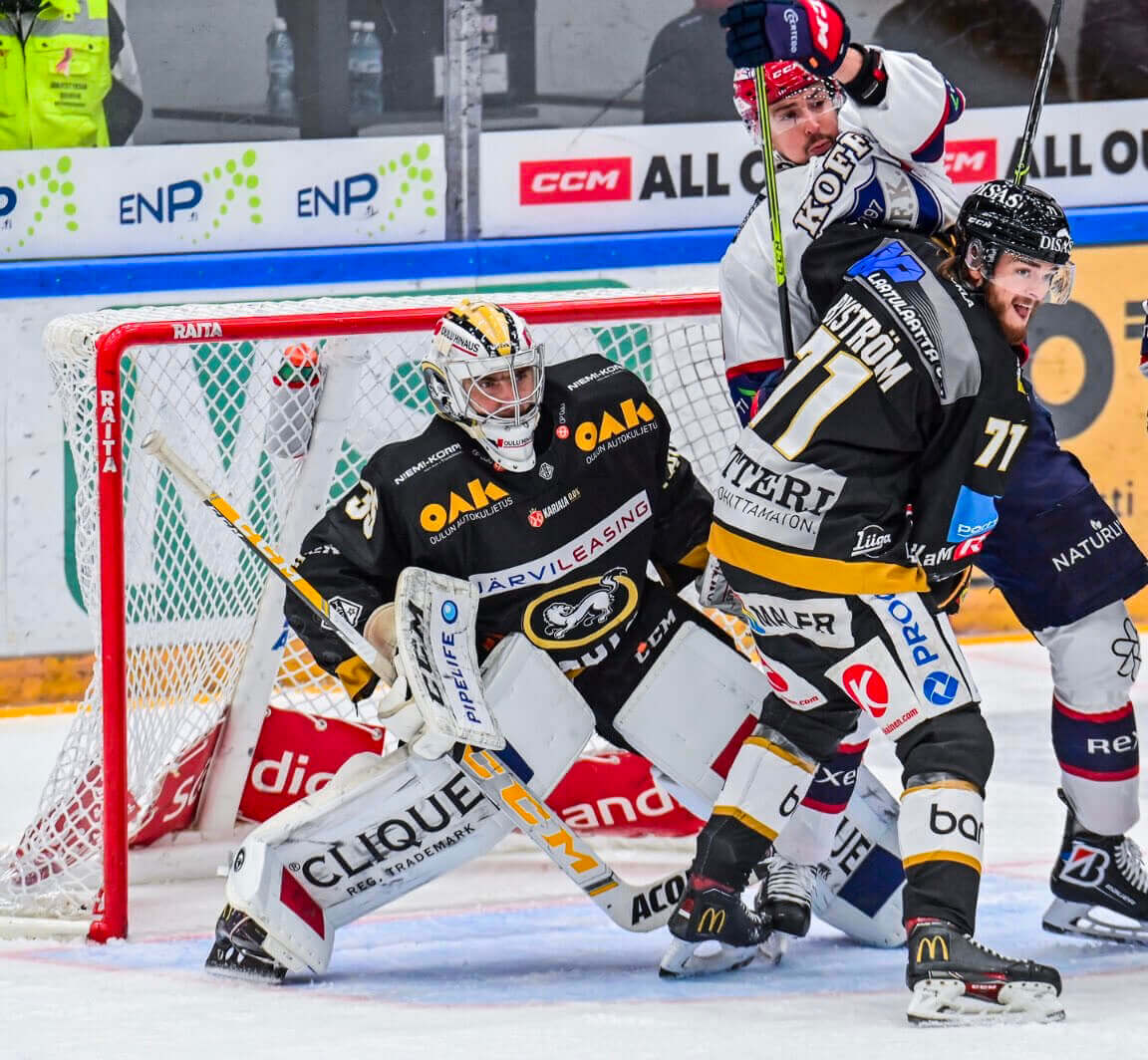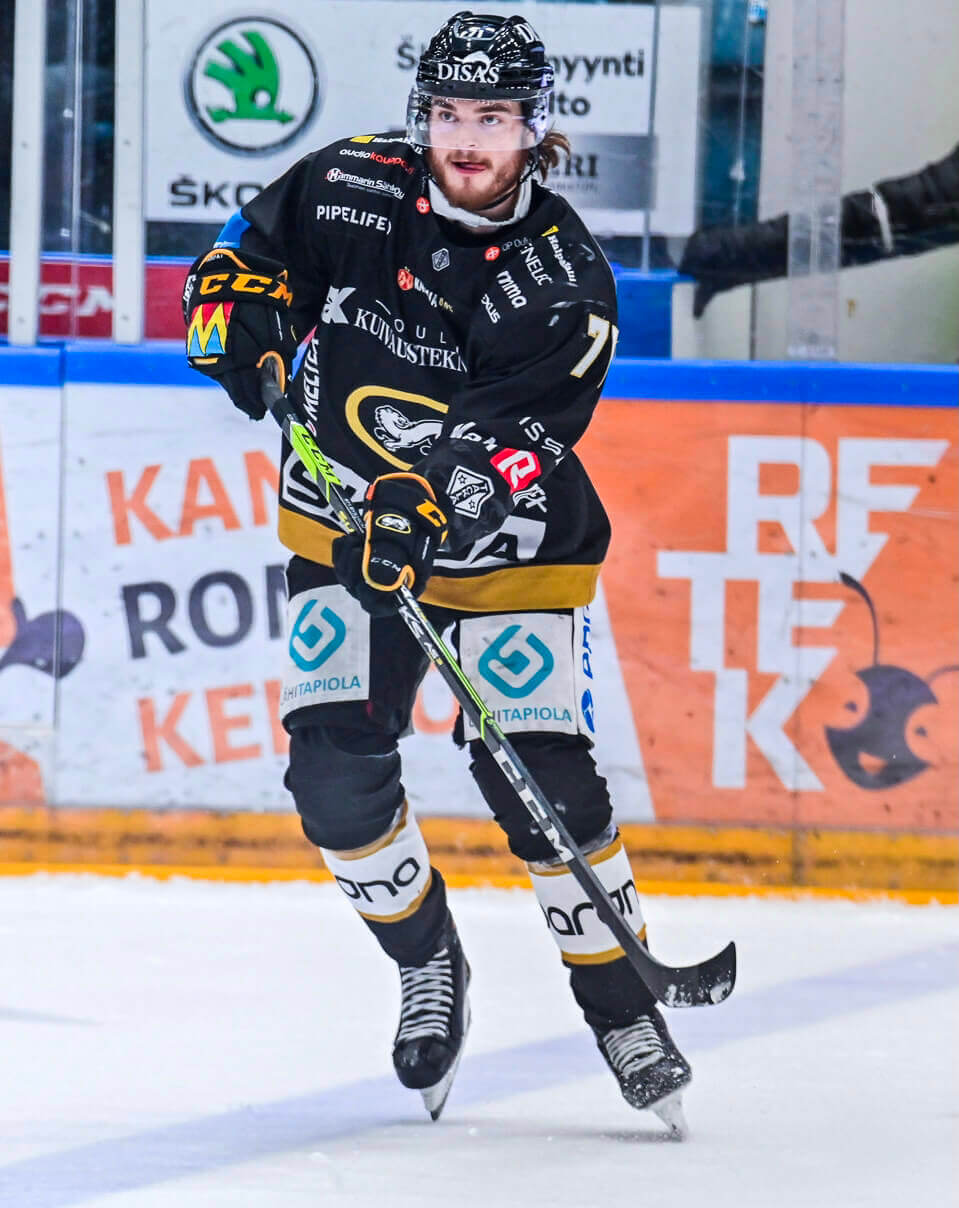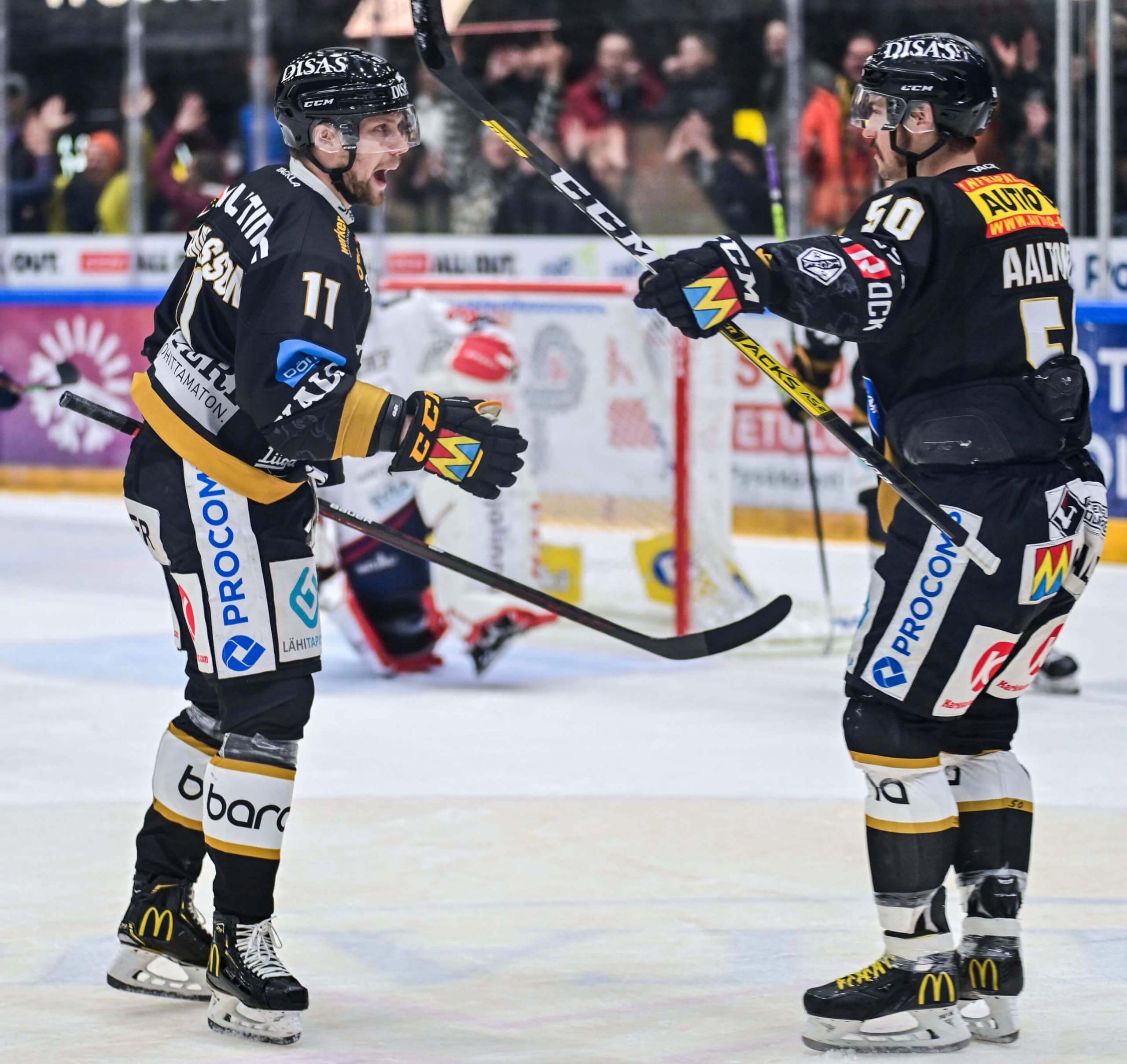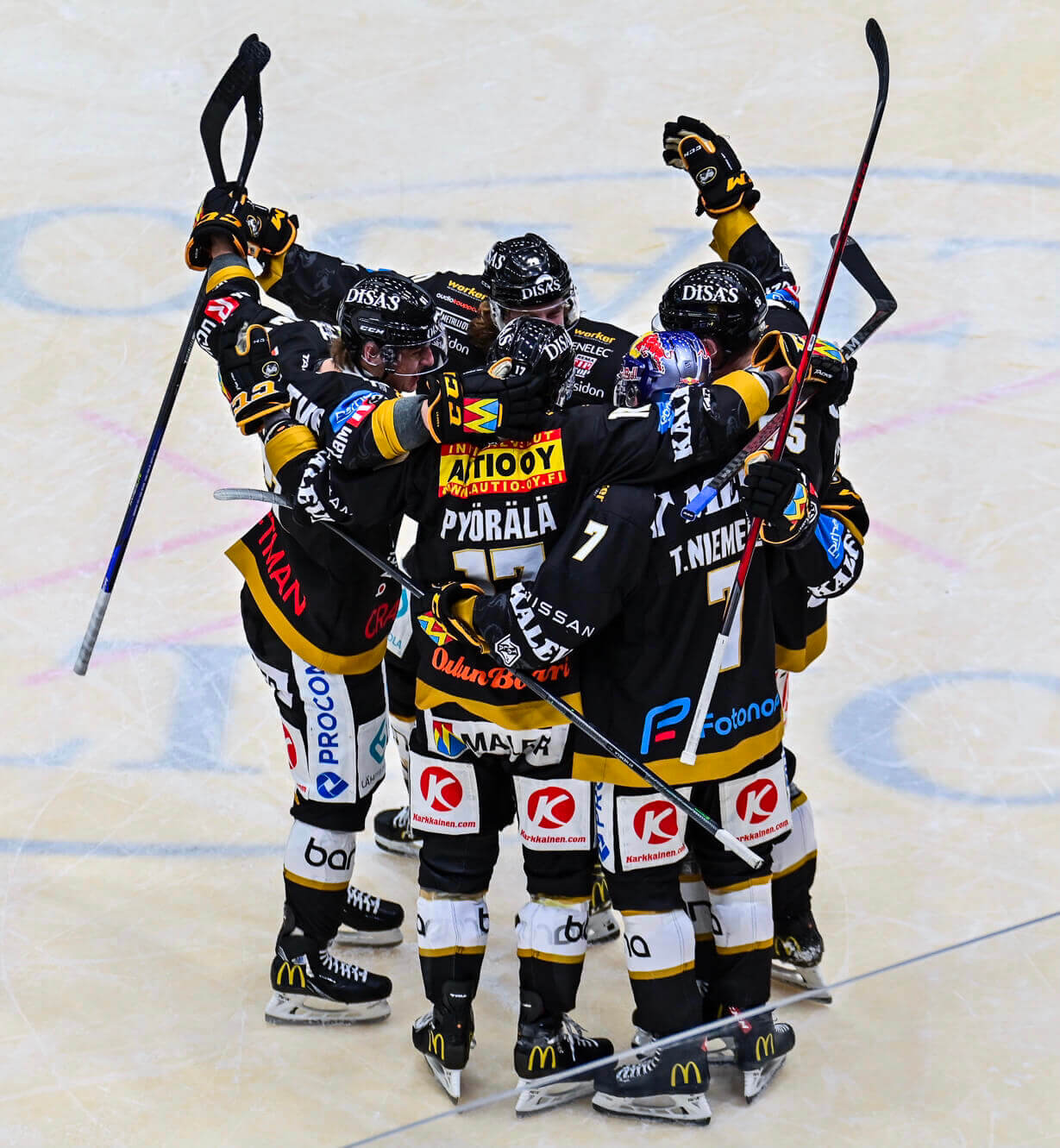 Yikes. Be careful, NHL — the slippery slope you're on could be leading in that direction.
• • • • •
• • • • •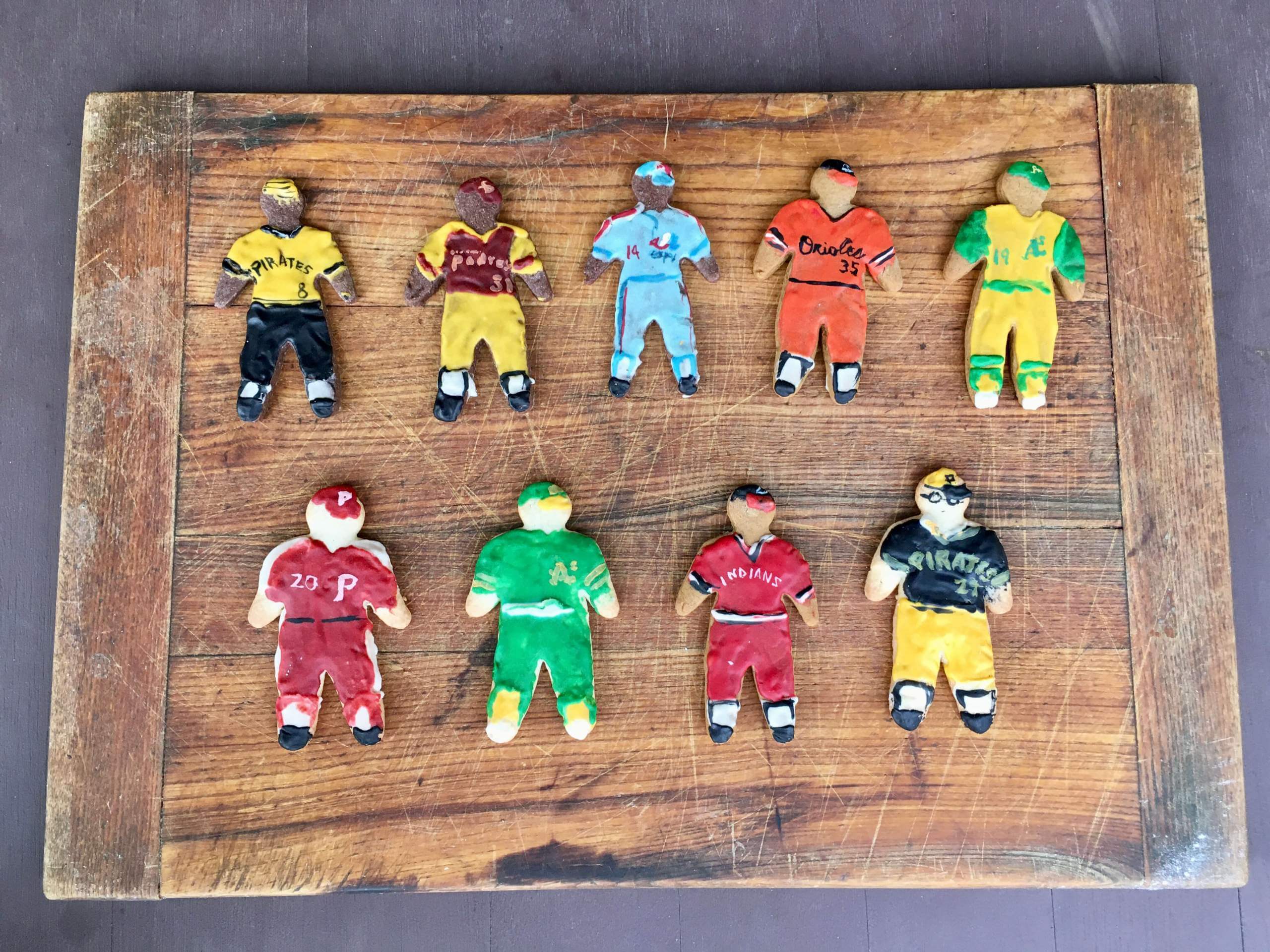 Click to enlarge
'Tis the season: As longtime readers know, the holiday season doesn't really begin here at Uni Watch HQ until we receive a package from the great Elena Elms, who always sends me a batch of baseball uniform-themed cookies. Here's what she has to say about this year's batch, which arrived yesterday:
Since the Northern Hemisphere's December holidays tend to feature lights and bright colors, to dispel the darkness of winter, I chose the gaudiest, most colorful uniforms in baseball history for this year's theme.

In order to make an even "team" of nine, I included two different players for both Oakland and Pittsburgh, since they had so many colorful mix-and-match uniform options compared to other teams.
As you've probably figured out already, each cookie represents a real-world player (I love that she actually included glasses for Kent Tekulve!). Can you name them all?
• • • • •
• • • • •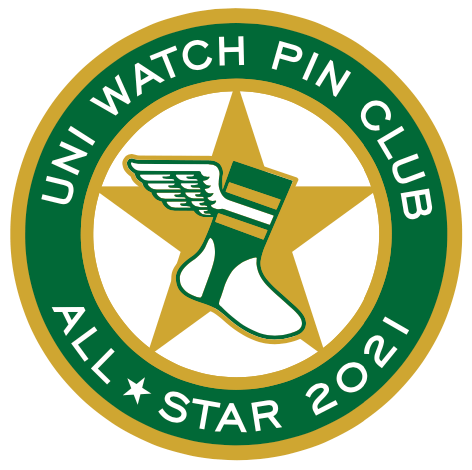 IMPORTANT reminder: Tomorrow I plan to place the order for this year's Uni Watch Pin Club bonus pin, which will be given to everyone who collected all 12 of this year's designs. I need to know how many of the bonus pins to make, so if you've collected 'em all, you must email me ASAP with (a) your name and address and (b) proof that you've collected all of this year's pins. The proof can include photos of the pins themselves and/or order-confirmation emails from Teespring.
The bonus pins will ship out early next year. Thanks for your support of the pin project!
Meanwhile, in case you missed the news earlier this week, our December pin's "Swinging Santa" design has been adapted for T-shirts and hoodies. Check these out (click to enlarge):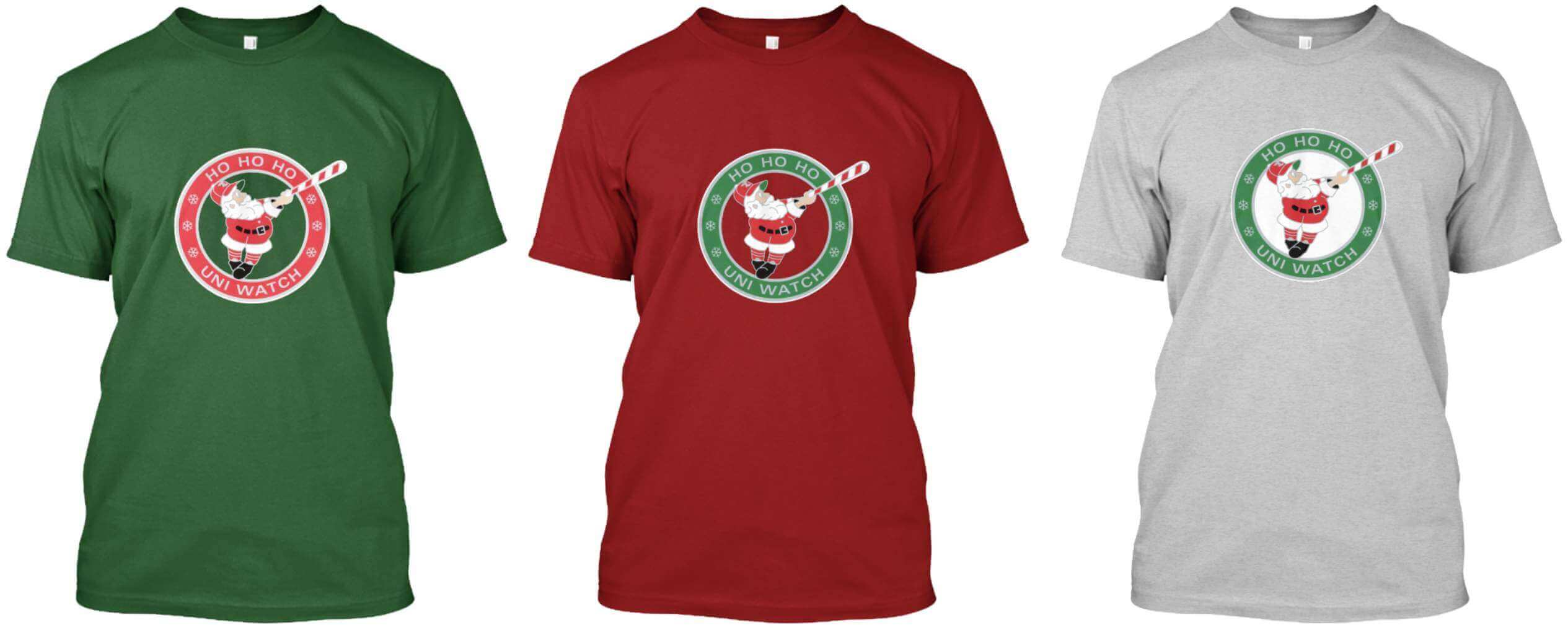 Here's where you can order these in green, red, and grey.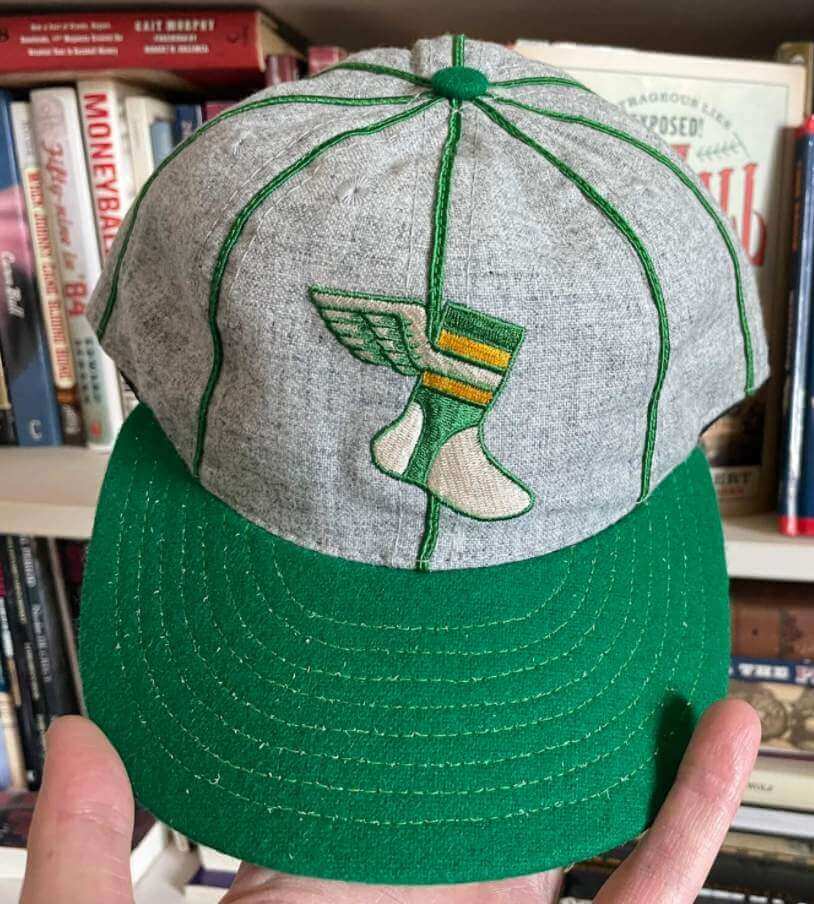 While we're at it, we're almost sold out of the Uni Watch Alternate Cap. Here are the sizes and quantities still remaining:
7-1/8: 1 cap
7-5/8: 2
7-7/8: 1
If you want one of these, you can get one here while supplies last.
My thanks, as always, for considering our products.
• • • • •
• • • • •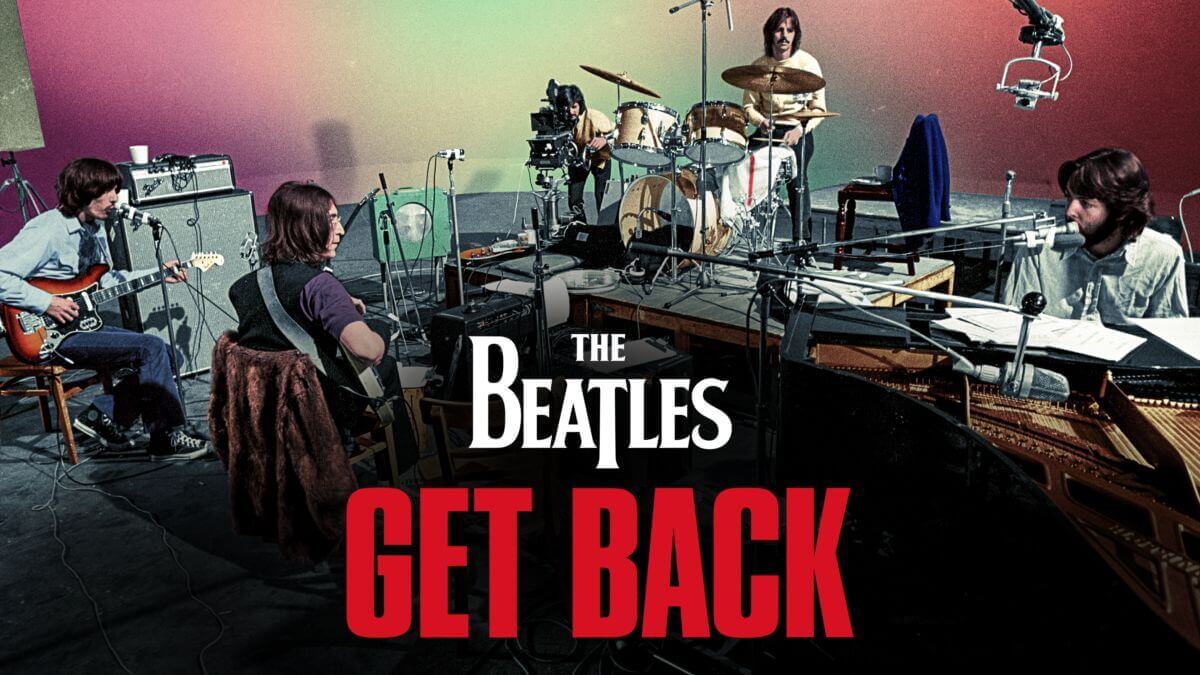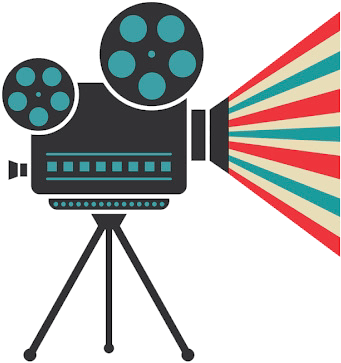 Uni Watch Screening Room: Like a lot of people, we signed up for a month of Disney+ just to watch the new eight-hour Beatles movie, The Beatles: Get Back, and really enjoyed it. If you care at all about the Beatles (as I certainly do), it's fascinating viewing. The great WFMU DJ Dave the Spazz recently observed, "It's not so much a documentary as a document," and that sounds about right — there's lots of down time, and the supposed narrative arc (i.e., the group's impending dissolution) seems a lot more obvious in hindsight than it probably did at the time. But it's always interesting to see gifted artists in the process of creating their art, and the Beatles remain very charming characters. Recommended.
While reading about the movie, we stumbled across a link to this ranking of all 213 Beatles songs, written in 2017 by Bill Wyman (the rock critic, not the former Rolling Stones bassist), and enjoyed that at least as much as the movie. I don't agree with all of it (the lowest-ranked song is "Good Day Sunshine," which I like just fine), but if you ignore the hierarchical rankings, it's a super-engaging piece of rock literature, full of interesting musical insights, thought-provoking analyses, hilarious deadpan jokes, fun historical trivia, and a lot more, adding up to a composite Beatles manifesto. It's a long read, clocking in at a little over 20,000 words (to put that in perspective, today's blog post, including the Ticker, is about 1,700 words), but it's great writing that makes you think, which is what cultural criticism is supposed to do. Highly recommended, whether you watch the movie or not.
• • • • •
• • • • •
The Ticker
By Lloyd Alaban

Baseball News: New unis for the Durham Bulls, Triple-A affiliate of the Rays (from Al Hood). … Here's some very cool video footage of the Hiroshima Carp's logo being silkscreened onto T-shirts (from Jeremy Brahm). … Justin Scurry, head groundskeeper at the University of South Carolina, won this year's "Best Mowing Pattern" award from the Sports Turf Managers Association (from multiple readers).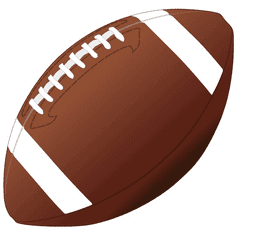 Football News: Michigan will sell the jersey patches worn to honor the victims of the Oxford High School shooting, with proceeds going to the Oxford Strong Account (from @kpkielcz). … Pinstripe facemasks for this press photo promoting an announcement for the Pinstripe Bowl (from James Gilbert). … Here's Jason Von Stein's weekly illustration showing this Sunday's NFL uni/mascot matchups. … The Canadian Football League's Grey Cup will be played this Sunday. As part of the festivities, Tim Hortons restaurants in Hamilton are swapping out their standard red cups for grey cups (from Wade Heidt).

Hockey News: The family of Hurricanes D Ethan Bear wore Cree NOBs for the team's game against the Jets. The Cree are one of Canada's largest First Nations (from Elena Elms). … German team Iserlohn Roosters promoted Covid booster vaccinations yesterday by changing their name to Boosters on social media, although it's not clear if they'll be doing anything on-ice (from Sebastian42195). … Script sweaters for Syracuse men's last night (from @artofscorebug).

Basketball News: Two basketball time control companies are caught in a legal battle with each other (from Dan Pfiefer). … Throwbacks for Syracuse men's last night (from @PhillyPartTwo). … Barely legible scorebug last night for High Point in their matchup against Guilford (from @VictoryCB).

Soccer News: Napoli unveiled a statue of MF Diego Maradona, complete with a maker's mark (from German Cabrejo). … Some observers think the patterns on Japanese side Kagoshima United's new home shirt resemble a swastika (from Trevor Williams). … Also from Trevor: A bunch of shirt designs rendered in Adidas's "mi License 22" template, commonly used by non-top-level teams, have leaked. … New home kit for Irish club Bohemians (from Ed Zelaski).

Grab Bag: Here's McLaren's livery for the upcoming Abu Dhabi Grand Prix (from Omar Jalife). … New logo for Richard Petty's NASCAR team (from @bivlo). … Reader Steven Fidrych visited Pearl Harbor last week and saw a boxing robe, sweater, and pennant on display. … New kit for French rugby union team Racing 92 (from Sy Hart).