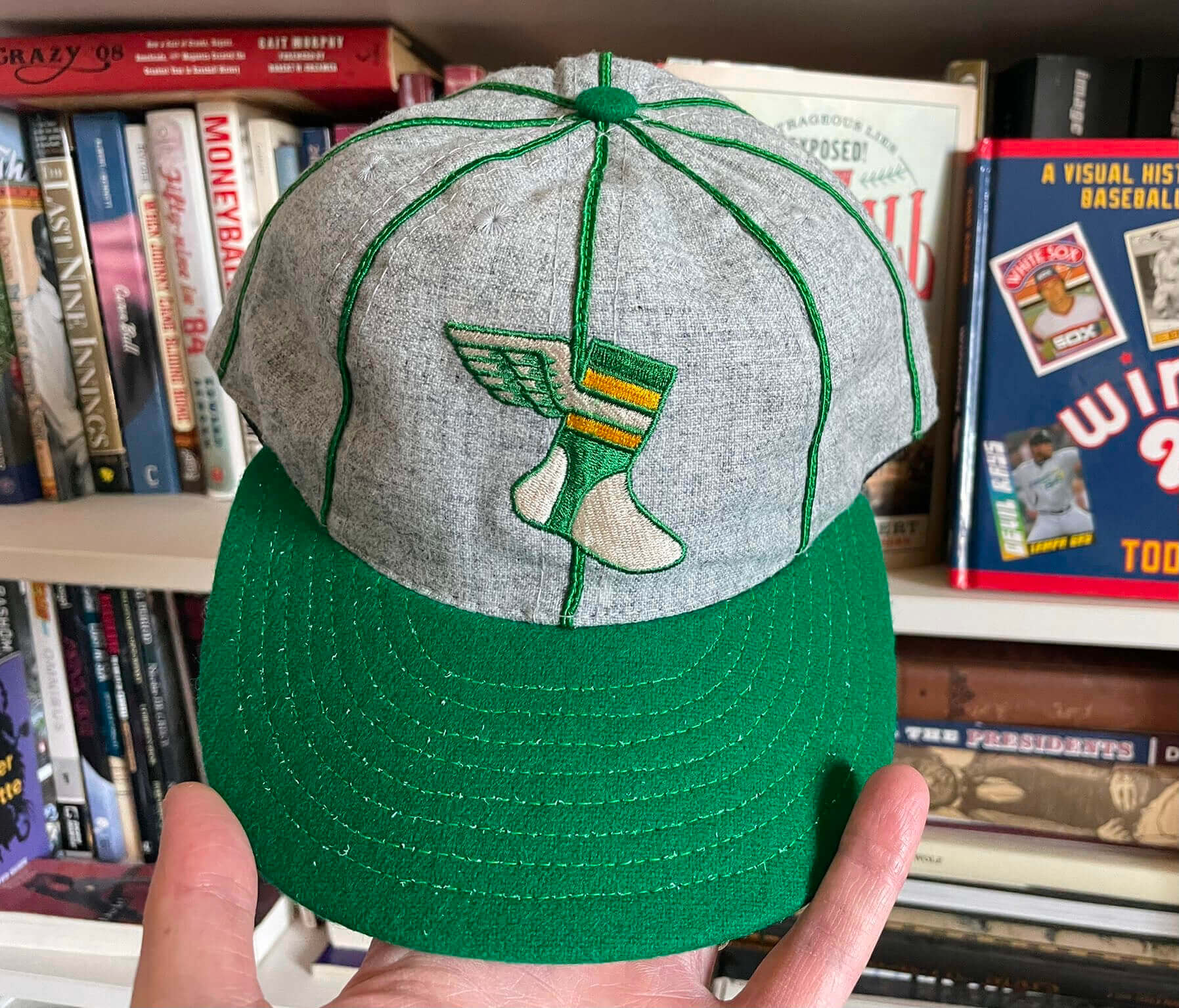 For all photos, click to enlarge
I'm excited to launch our latest Uni Watch cap, an all-wool beauty made exclusively for us — in the USA! — by our friends at Ebbets Field Flannels.
Note that this cap has an old-school eight-panel construction, instead of the more modern six-panel design. The crown is heathered grey with our classic winged stirrup logo front and center. The brim is hunter green; the seams are outlined in satin piping; the undervisor is grey; and, as is the case with all Uni Watch products, there is no visible maker's mark.
Here are some additional photos: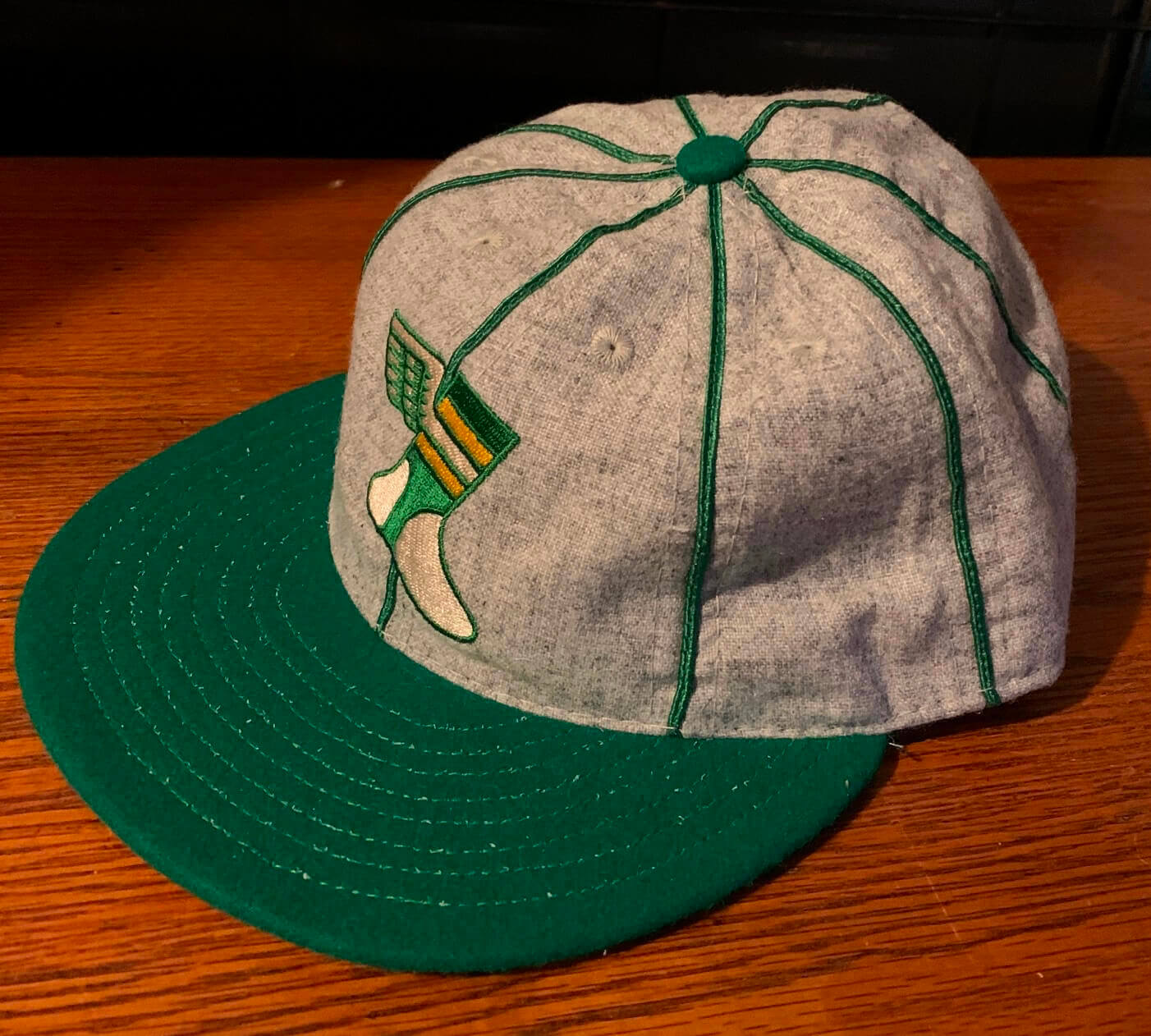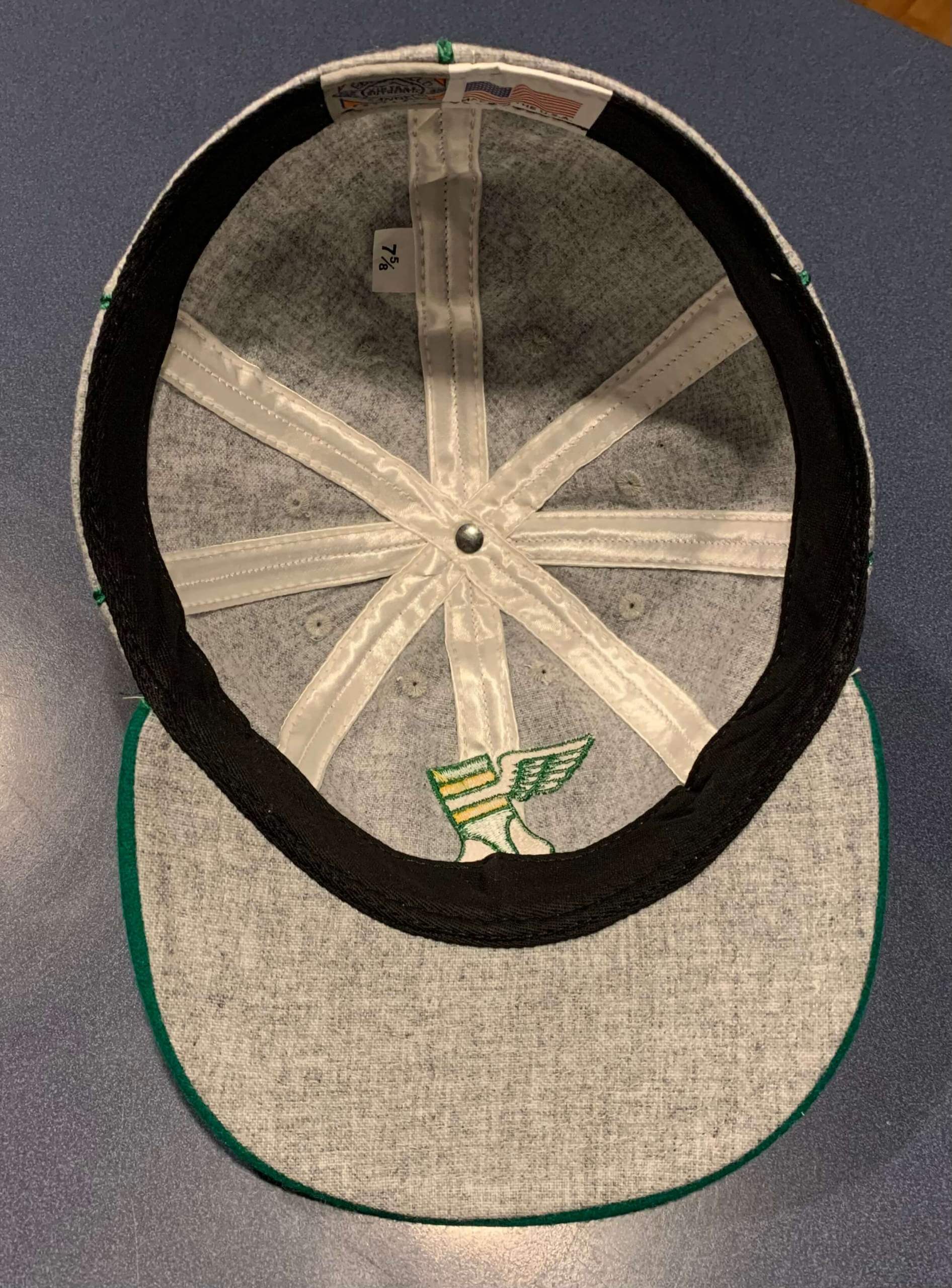 We are now down to our last remaining cap — size 7-1/8. All other sizes are sold out. (Not sure of your size? Here's a handy size chart.)
Ready to order that last cap? Here's the deal:
• The price is $42.99. Price now reduced to $31.99! Shipping in the USA is $7 for one cap and $8 for two caps. For more than two caps, or for non-USA orders, check with me to get the shipping charge.
• To order, start by sending the appropriate amount via Venmo (use @Paul-Lukas-2 as the payee), PayPal (newcollegeuni@gmail.com), or Zelle (plukas64@gmail.com). If you'd rather use Apple Pay or a paper check, contact me and I'll give you the info you need.
• Important: After sending payment, email me with your desired cap size and shipping address.
That's it. Thanks for considering our headwear!
This item is now sold out — sorry.