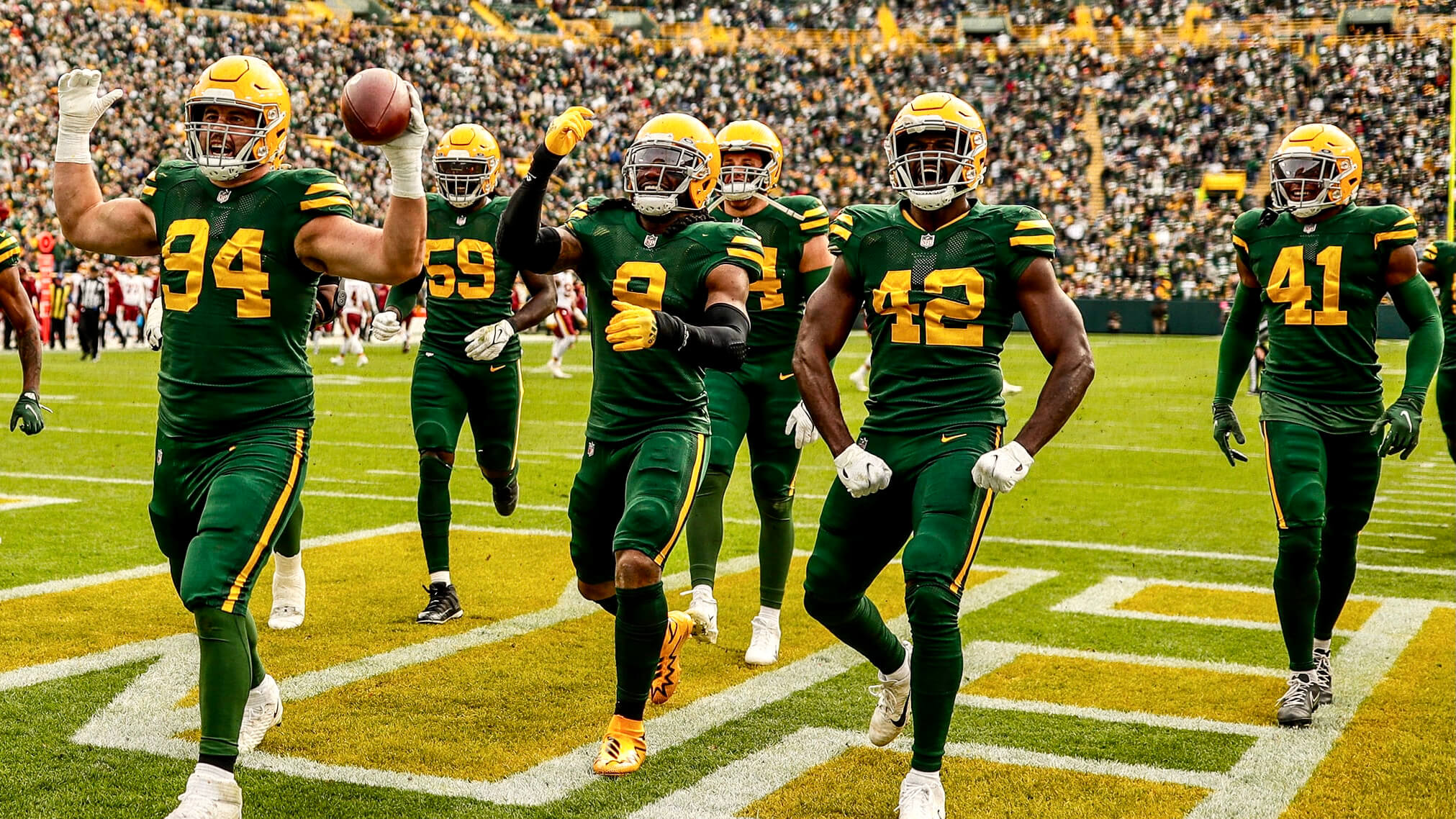 Click to enlarge
It was a sea of green yesterday at Lambeau, as the Packers debuted their 1950s throwbacks. Personally, I can't get enough of green — it's been my favorite color since I was three or four years old — so of course I loved these. Would it have been better if they'd gone with striped socks, like the original uniforms that the throwbacks are based on? Definitely. Still, this was a pretty sweet look, at least for someone who likes green as much as I do, although I understand why they might not have been everyone's cuppa. Here are a few photos and video clips (more photos here and here):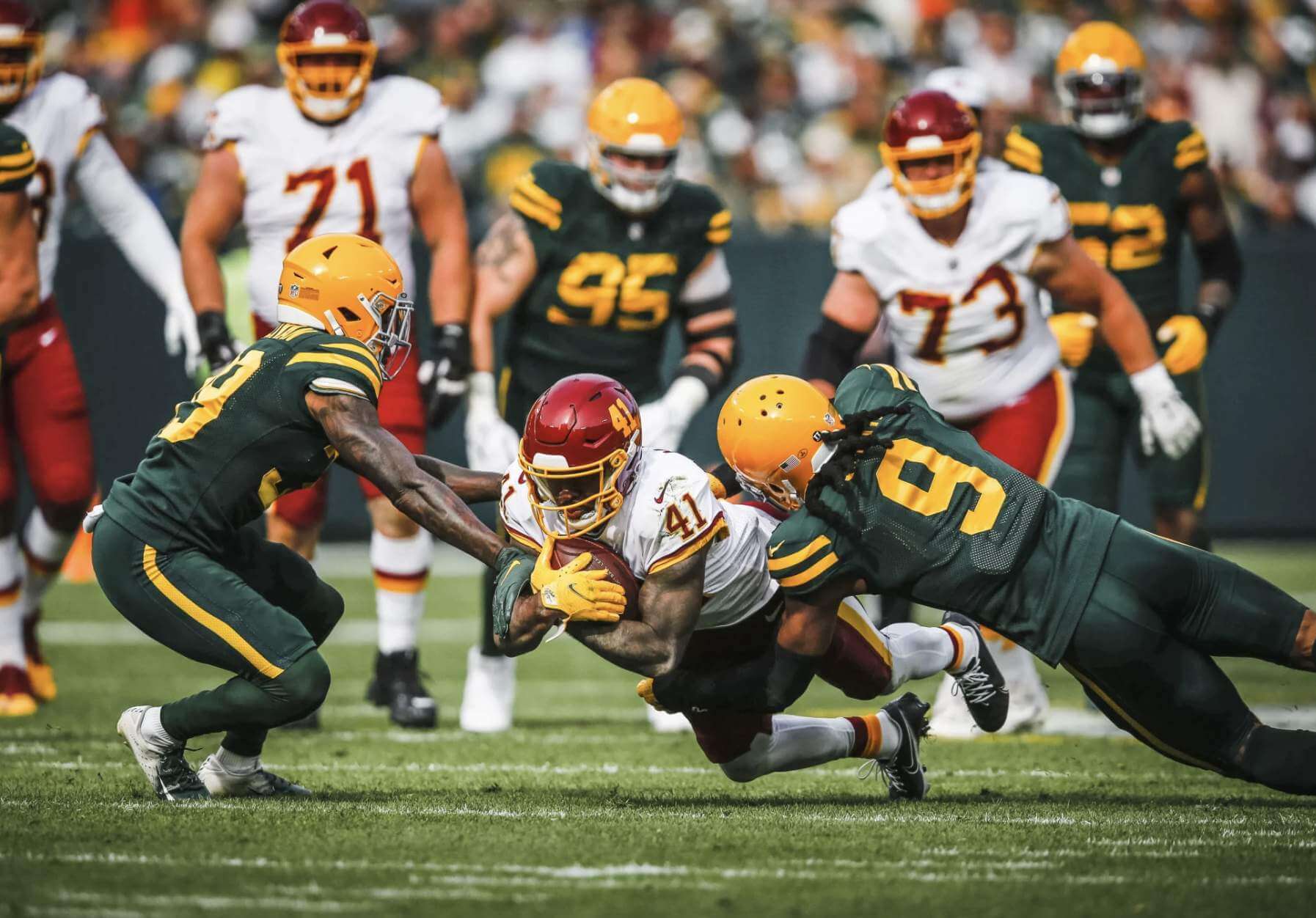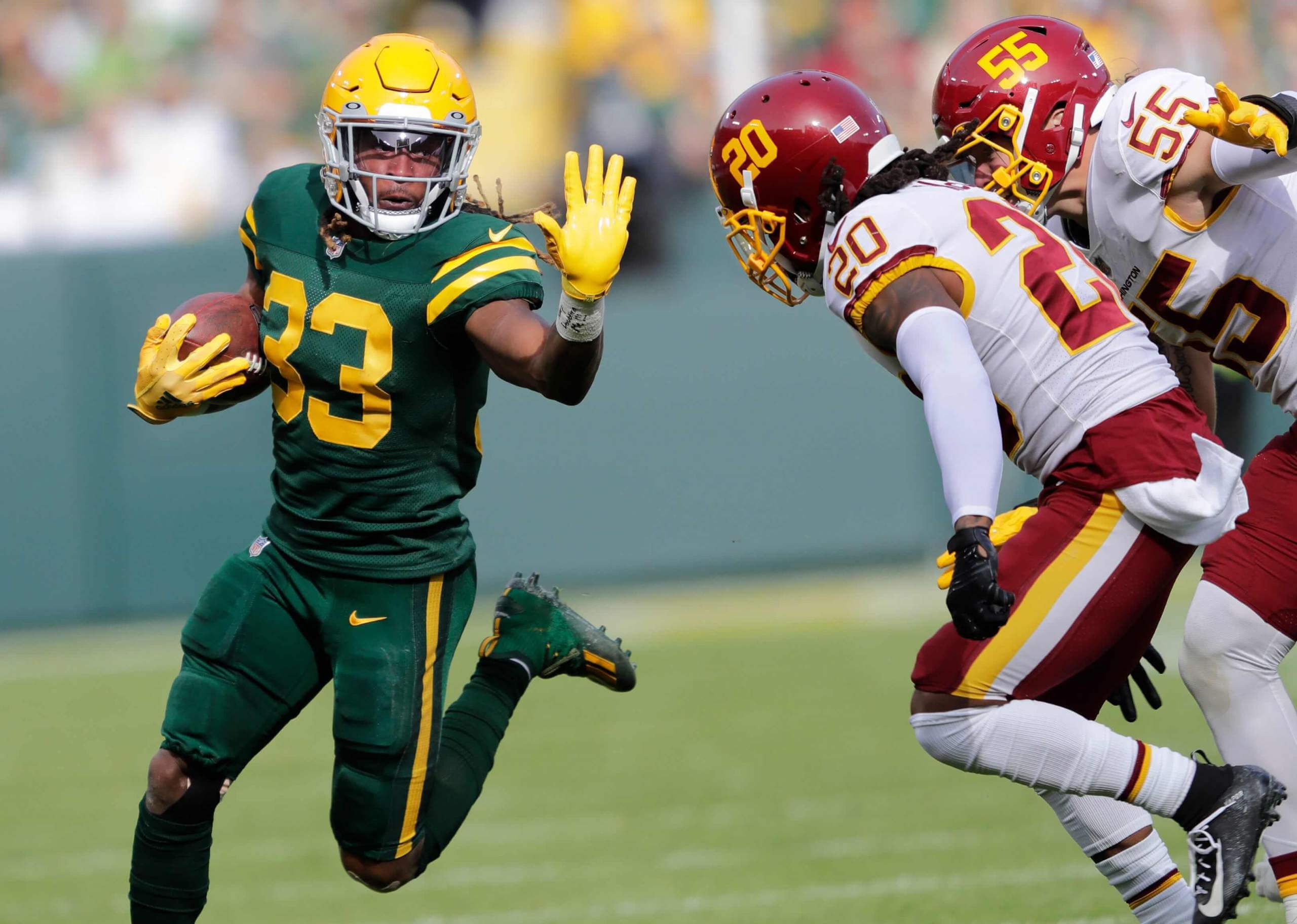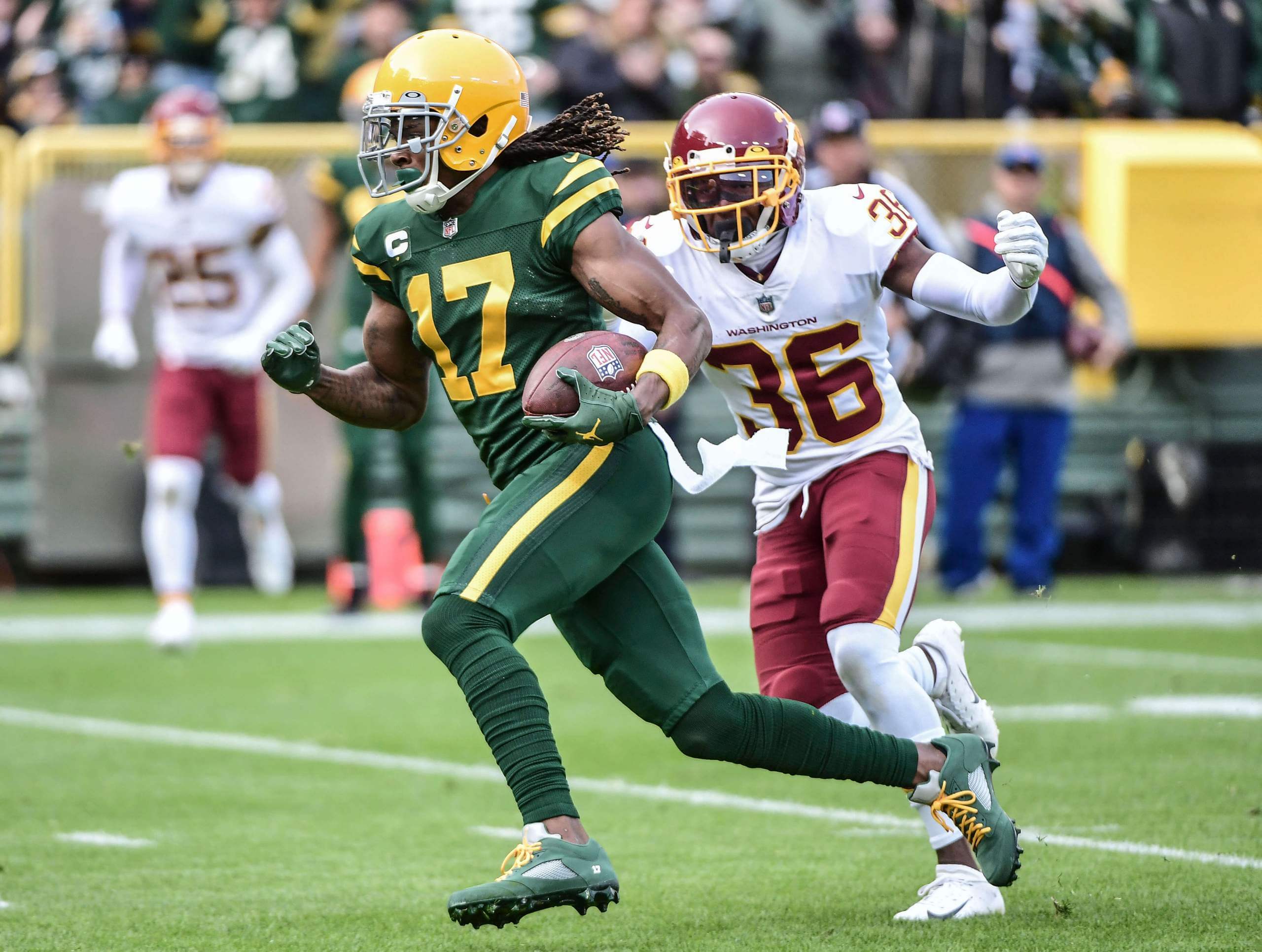 THAT is how you celebrate #NationalTightEndsDay!

TOUCHDOWN @RobTonJr! 🙌#WASvsGB | #GoPackGo

📺 FOX pic.twitter.com/wFYst6nQ7N

— Green Bay Packers (@packers) October 24, 2021
.@RashanAGary gets to Heinicke & @DeanLowry94 gets the ball! 🏈 #WASvsGB | #GoPackGo

📺 FOX pic.twitter.com/4kMXRIZVUc

— Green Bay Packers (@packers) October 24, 2021
In other news from what was a fairly uni-uneventful day around the league:
• The 49ers wore their home throwbacks: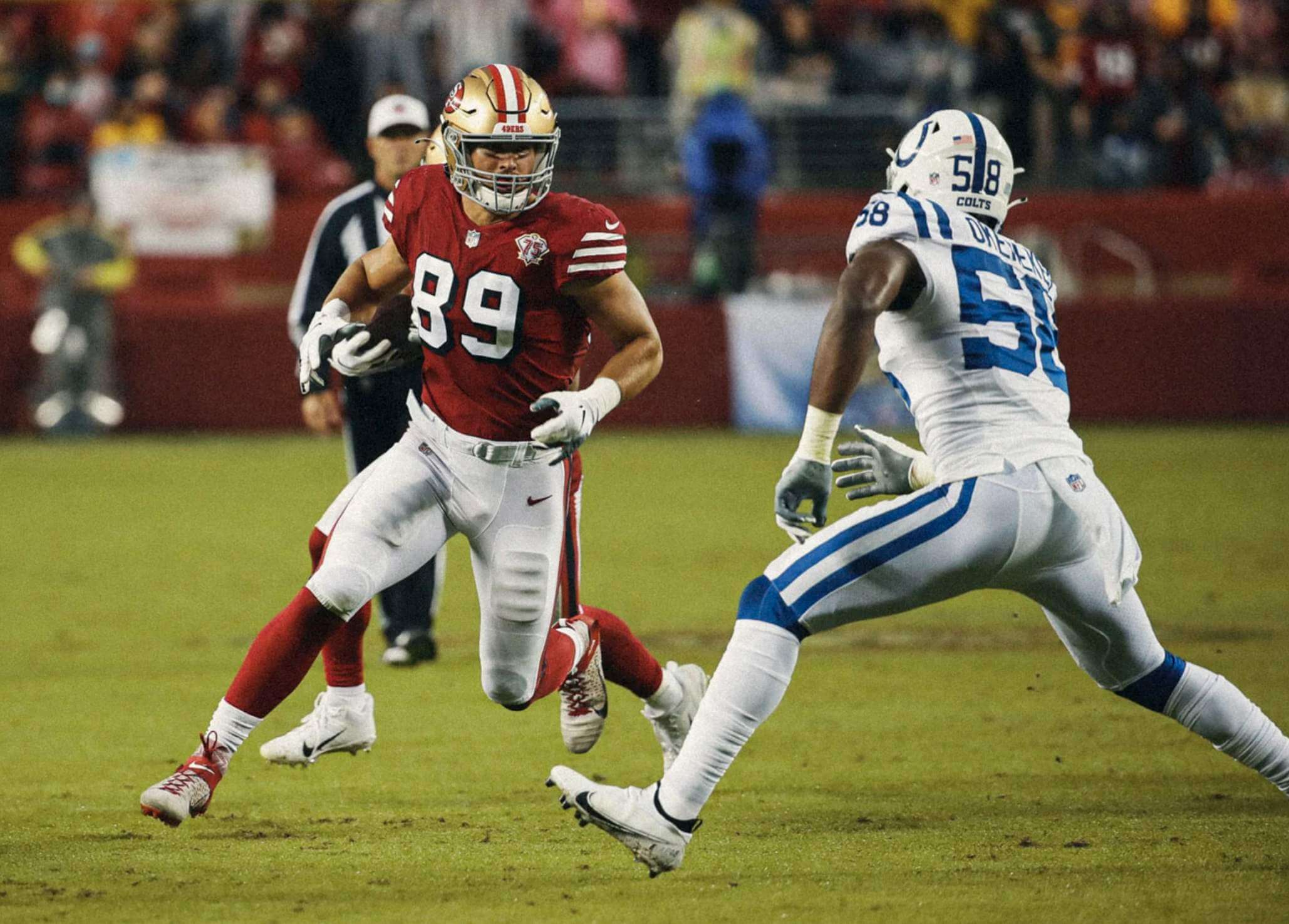 • The Titans wore their light-blue alternates: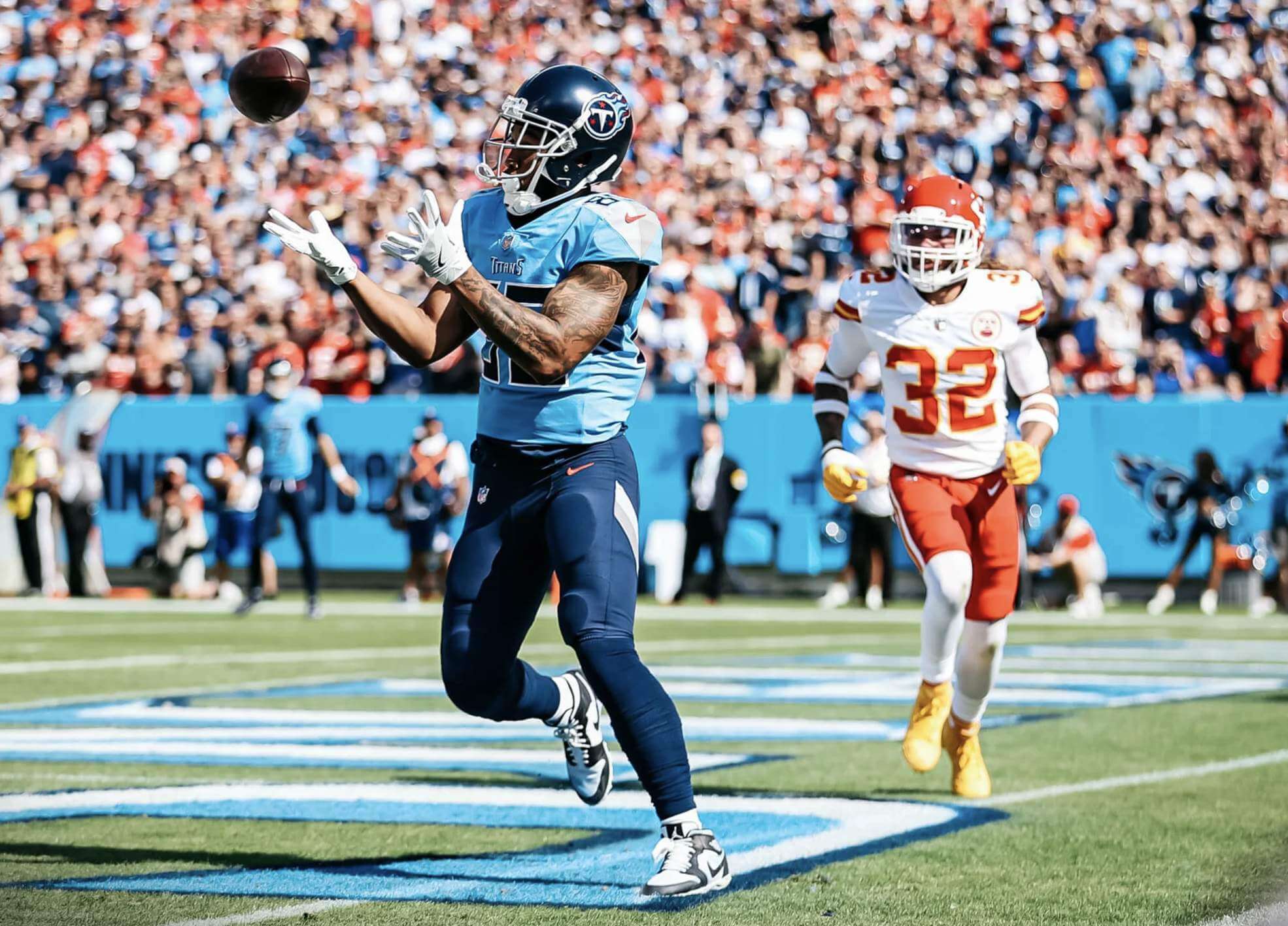 • Speaking of the Titans, several of their players (but not all of them) appeared to have something sewn into their jerseys, right behind the NFL logo at the base of the collar. Probably a tracker/tracer device: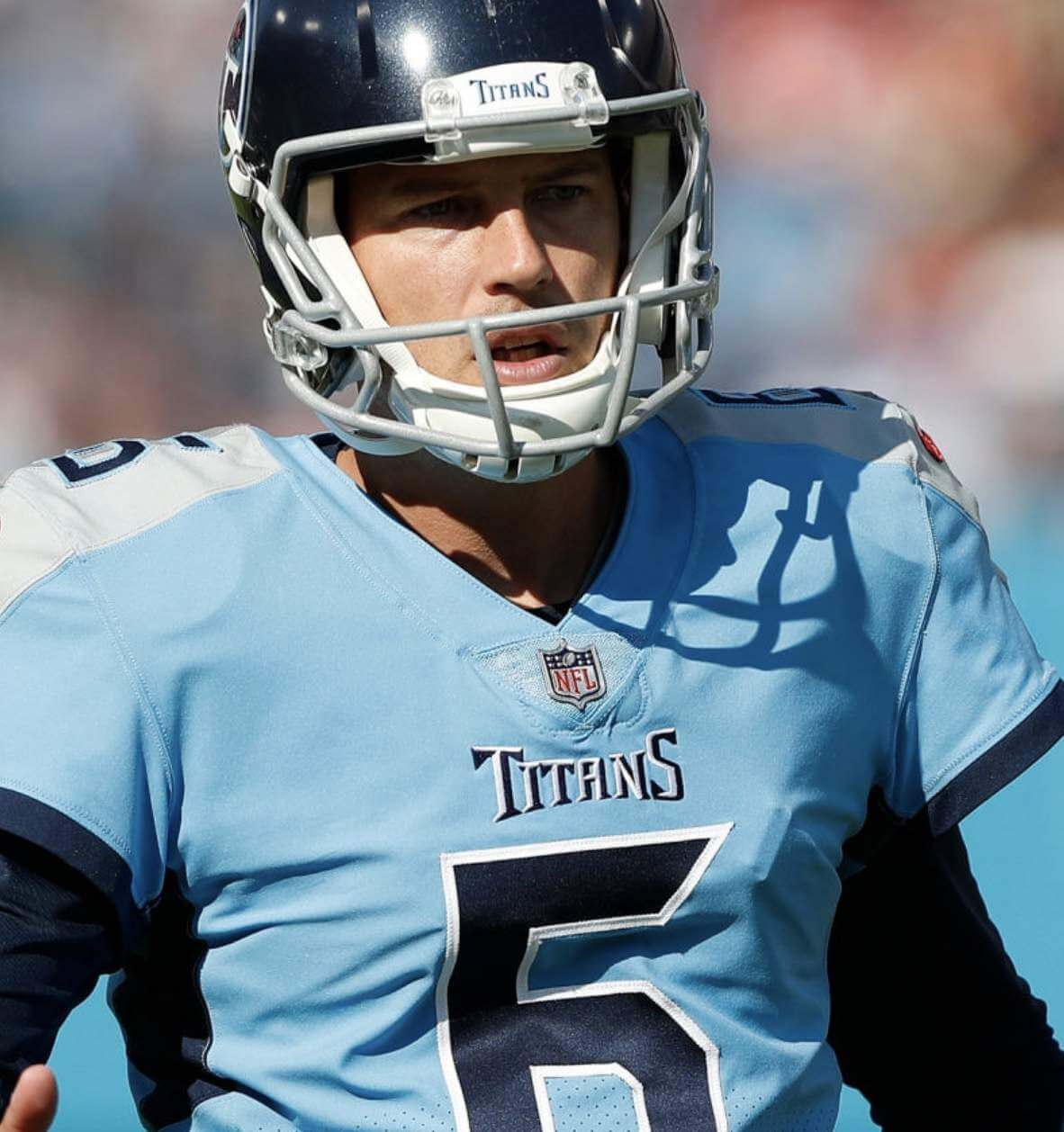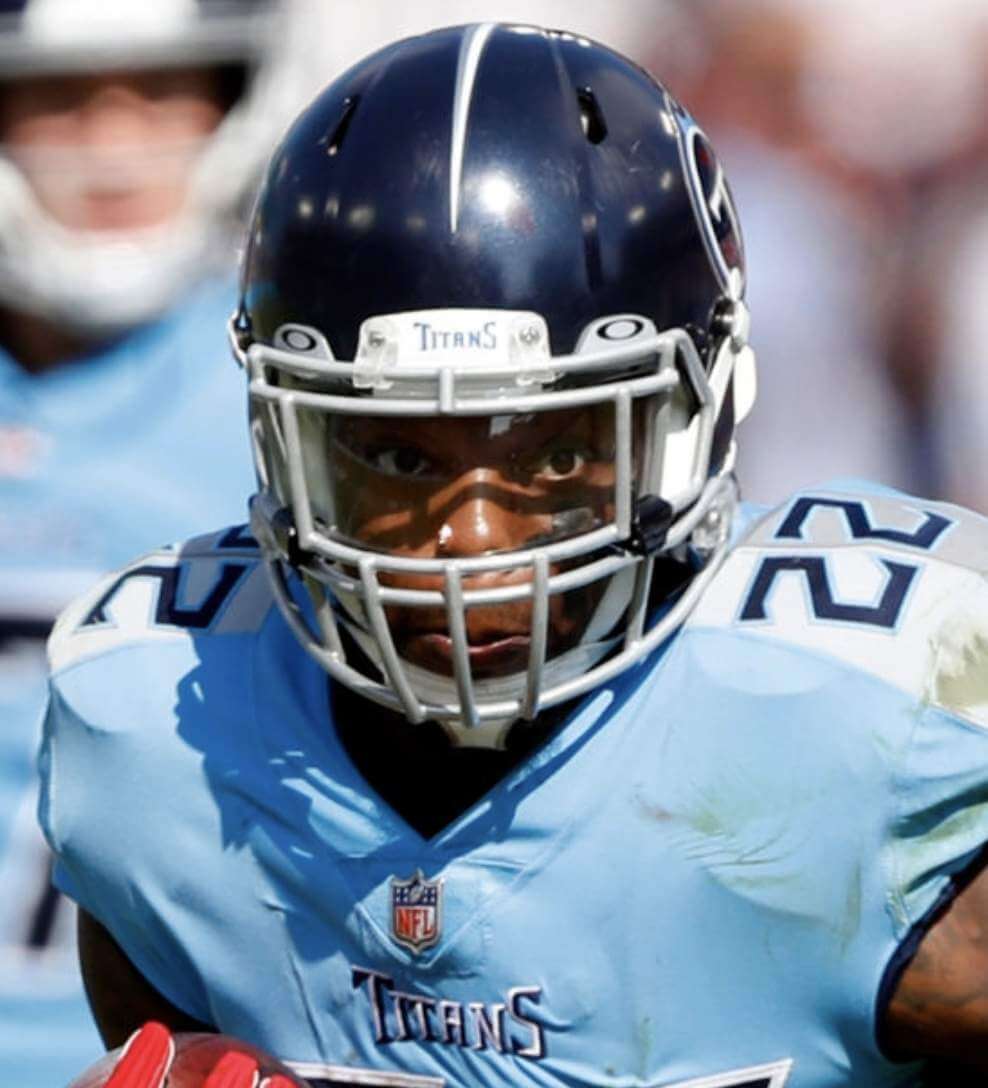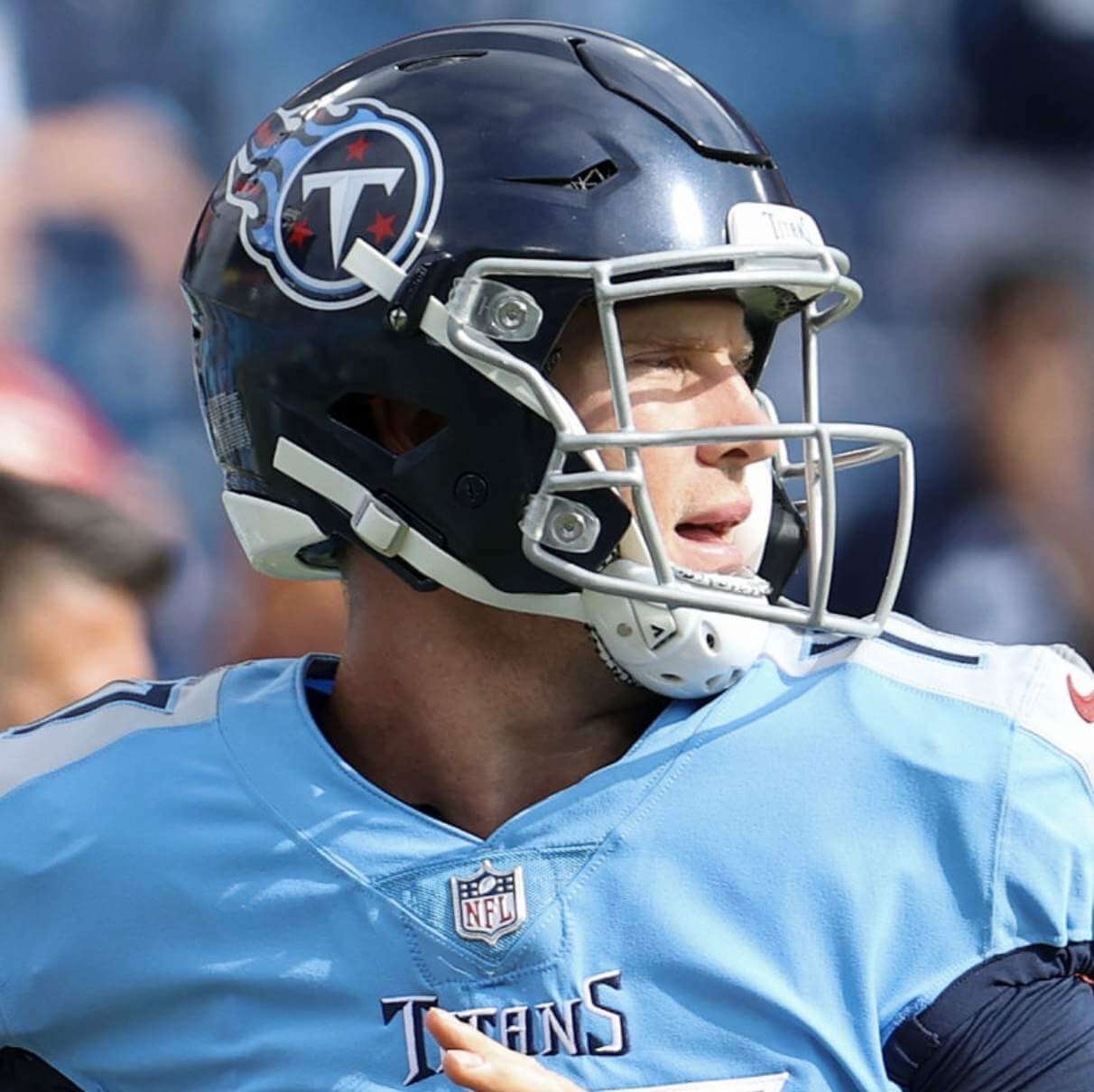 • Kansas City players wore pregame shirts with their uni numbers spelled out: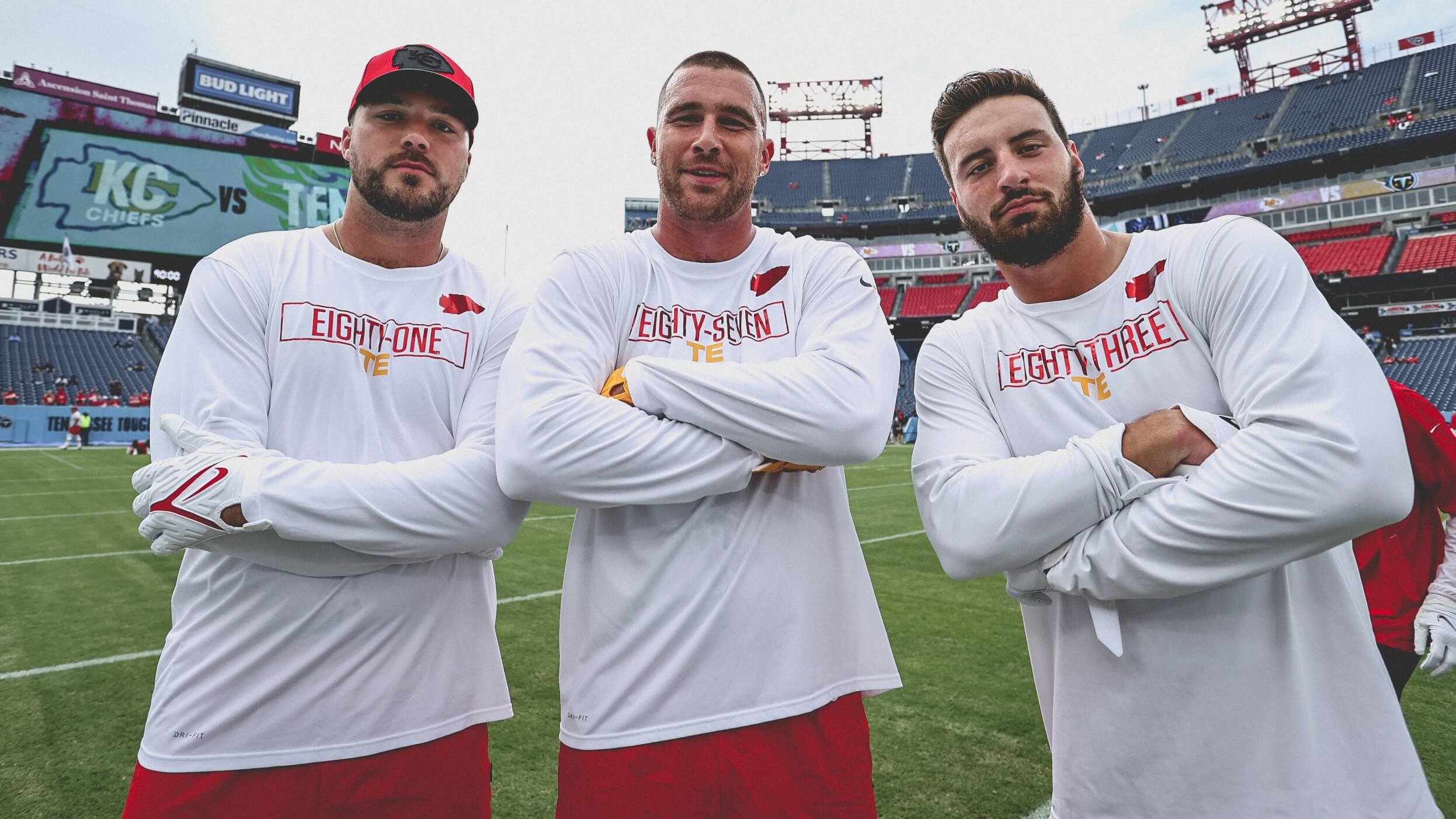 • The "Crucial Catch" logo (not sure if it was a patch or a pin) on Bucs coach Bruce Arians's cap was upside down: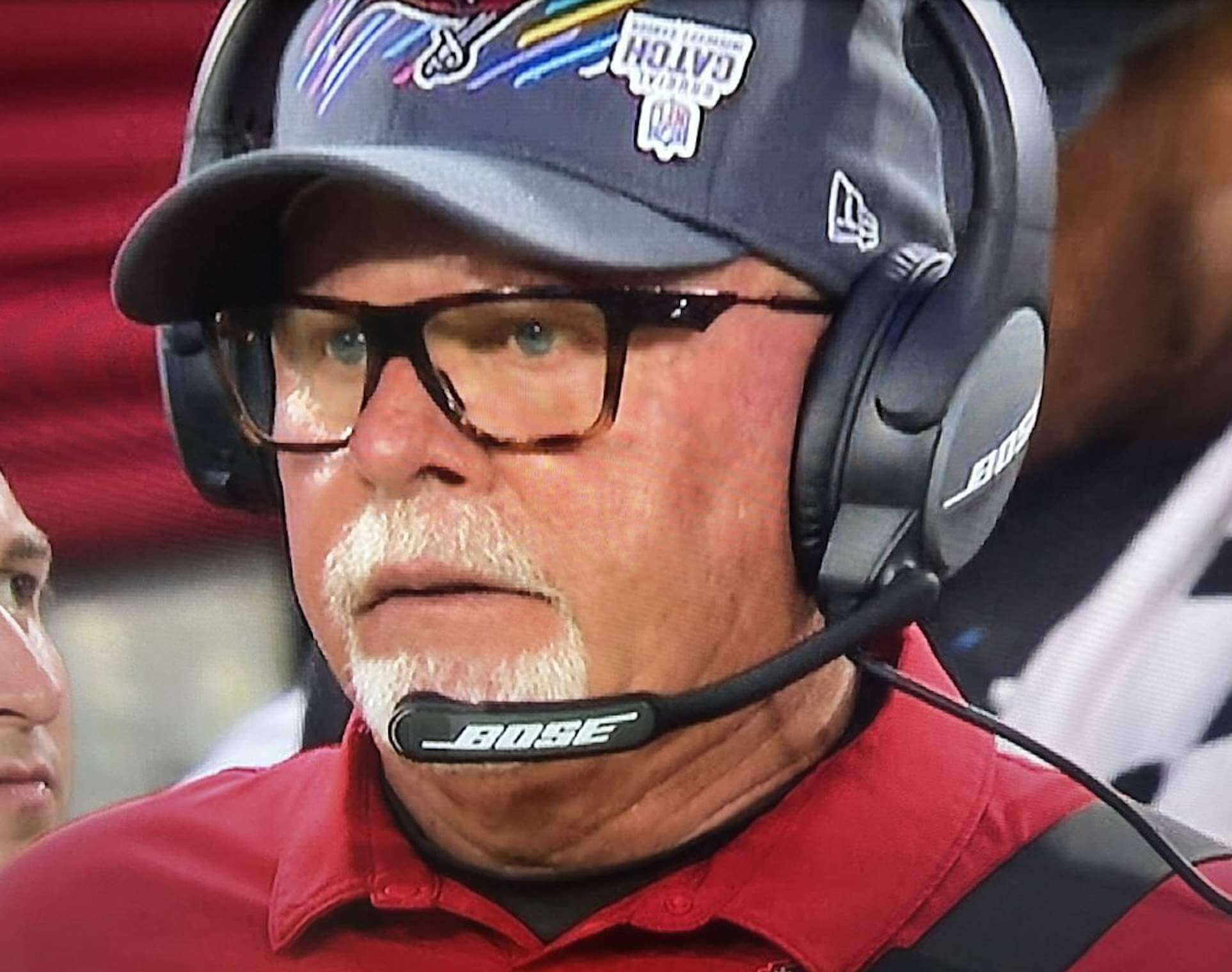 • Two teams, both based in Florida, wore white at home: the Dolphins and Bucs.
(My thanks to all contributors, including Rick Ho, Ted Taylor and @SportsConcepts1.)
• • • • •
• • • • •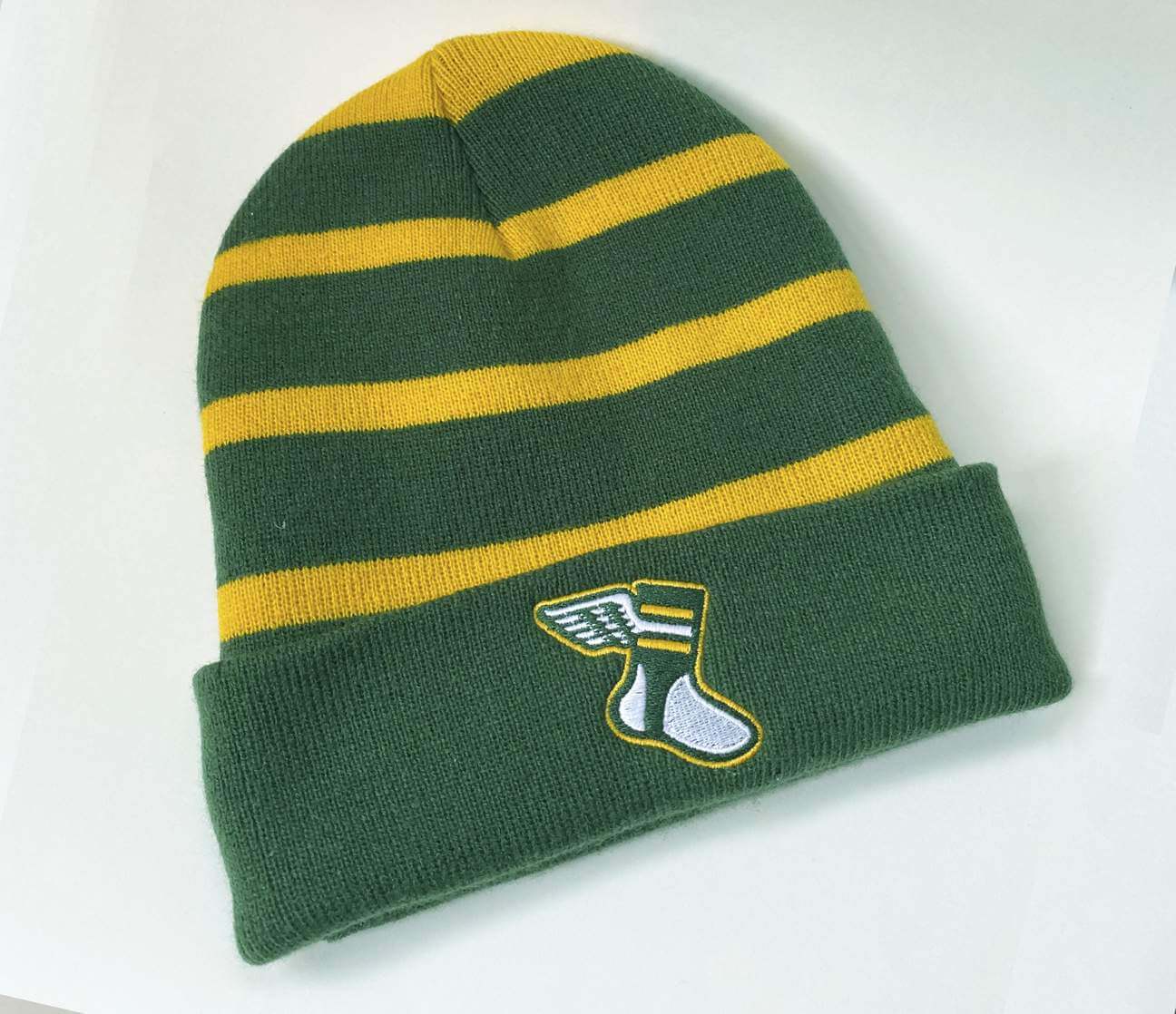 ITEM! The toque is back: With the weather getting chillier, the Uni Watch Toque (or beanie, or ski cap, or whatever you'd like to call it) is available once again.
You can order the hat here. We'll fill the orders in batches as they come in, probably every five days or so. If you want to receive the hat in time for Christmas, be sure to get your order in by Black Friday — Nov. 26.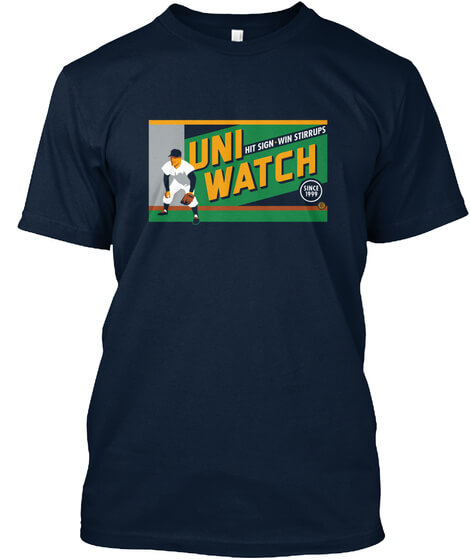 Also: In case you missed it on Friday, I've revived this awesome "Hit Sign, Win Stirrups" T-shirt, designed by the great Todd Radom. It was originally available as a limited edition in February of 2017. Lately I've had a few requests for it (apparently some of the originals have gotten a bit ratty over the past four and a half years), so I've decided to make it available once again.
Short- and long-sleeved versions are available here. If you want any other formats (women's, kids', hoodie, V-neck, etc.), drop me a line and I'll hook you up.
Here's a closer look at the design (click to enlarge):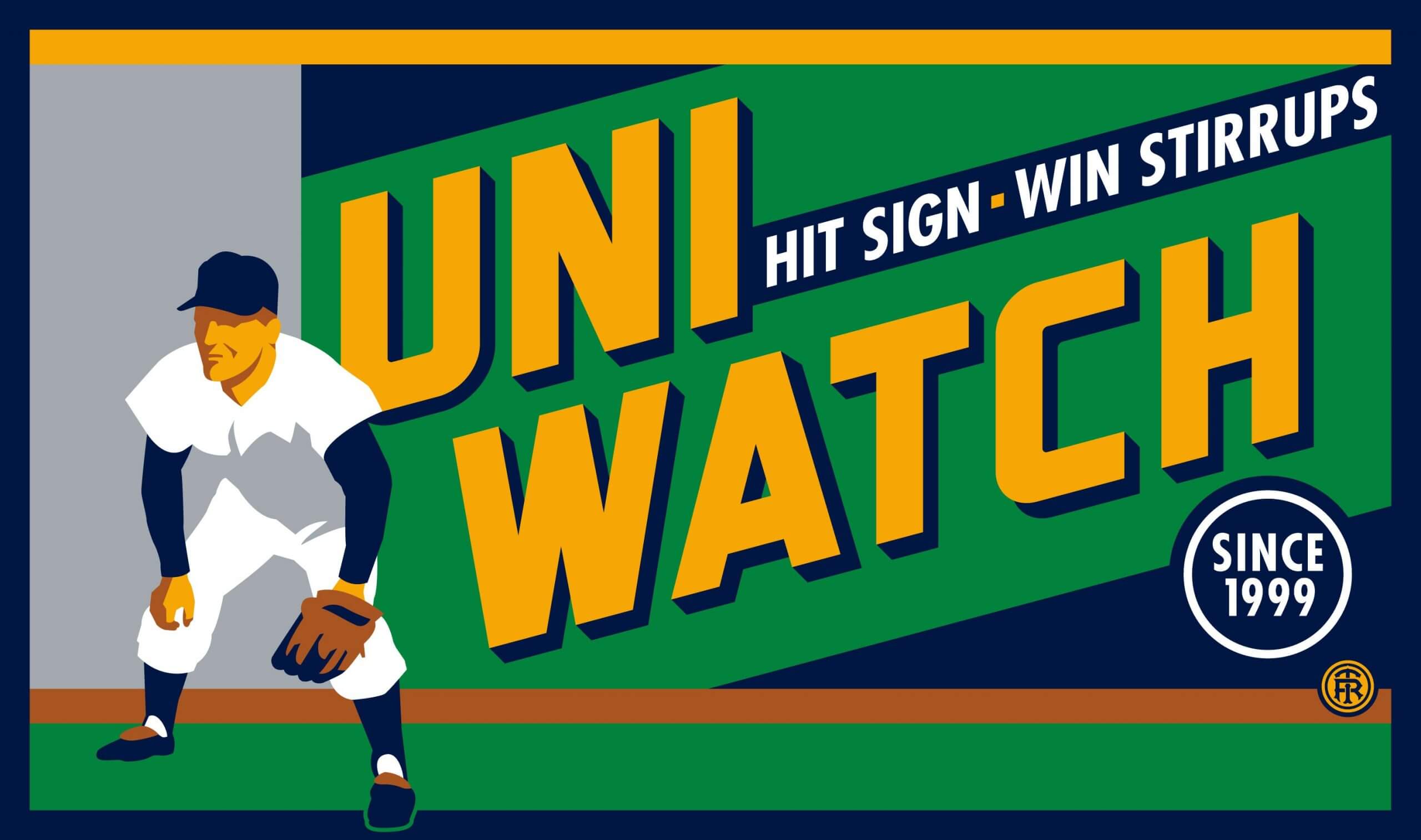 Again, the shirt is available here. My thanks, as always, for your consideration of our products.
• • • • •
• • • • •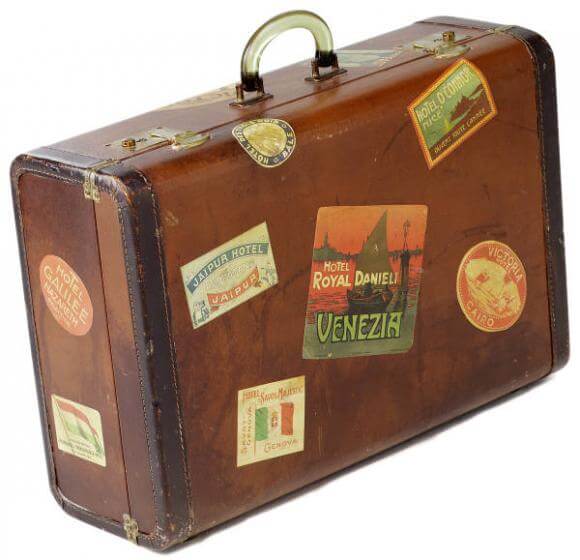 ITEM! Upcoming Uni Watch party in N.C.: I'm going to be visiting a friend in Durham, N.C., next month and have decided to convene a Uni Watch party while I'm there. It will be the first Uni Watch gathering since the 20th-anniversary bashes in 2019!
This event will take place on the afternoon of either Saturday, Nov. 13, or Sunday, Nov. 14. I'm currently leaning toward the Saturday, but that's not finalized yet.
Haven't yet chosen a venue either (the friend I'm visiting is new to the area and isn't yet up to speed on all the local bars). Basically, I'm looking for a bar, preferably one that serves food, that's big enough to handle an extra 15 to 20 people showing up. Definitely not a bro/meathead sports bar, please. Maybe a brewery..? If you have suggestions, I'm all ears. Thanks!
I'll post more details about this event as my plans firm up — stay tuned.
• • • • •
• • • • •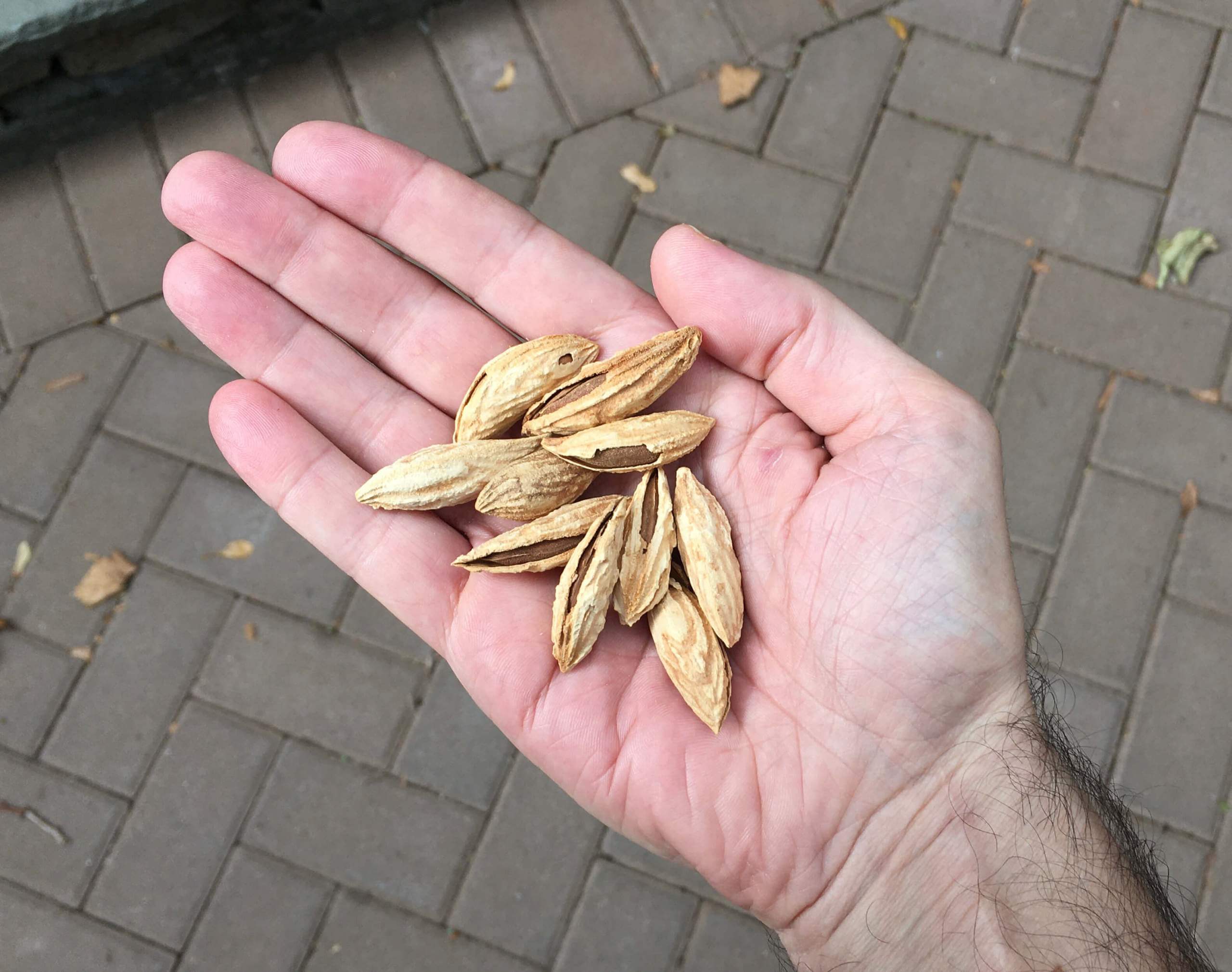 Click to enlarge
Nutty: I spotted these weird-looking nuts at the little Russian market around the corner from Uni Watch HQ. Their shells have so many wrinkles and ridges, at first I thought they were dried fruit.
The clerk didn't speak English, so I just bought a few, brought them home, and discovered that the nuts inside the shells looked and tasted a lot like almonds: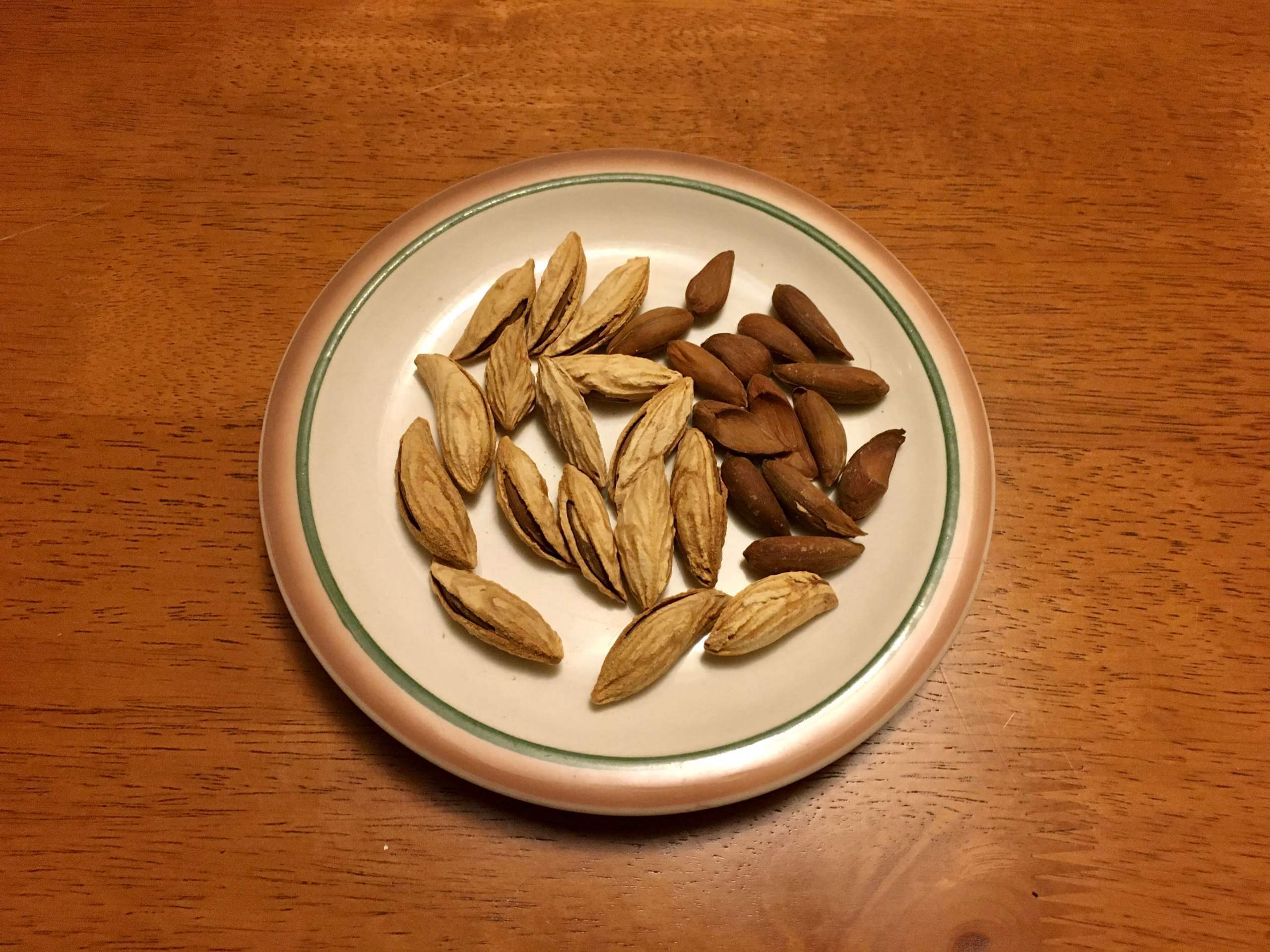 Sure enough, some googling reveals that they're Uzbek almonds (also known as "papershell almonds," which makes sense because their shells are much easier to open those of conventional almonds). Really tasty! A fun find.
• • • • •
• • • • •
The Ticker
By Jamie Rathjen

Baseball News: Former MLBer Alfonso Soriano donated an ambulance to his Dominican Republic hometown of Quisqueya. It features a picture of him in a Yankees uniform (from David Raglin). … Here is Division II Wingate's 2021 baseball national championship ring (from James Gilbert). … A new college wood-bat team in North Carolina will be called the Sandhills Bogeys and will have a golf-themed logo (from Yehudah Powers).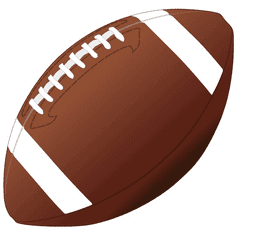 Football News: A bank wants the naming rights for Memphis's Liberty Bowl, as well as for the field at Little Rock's War Memorial Stadium (from Timmy Donahue). … Two CFL teams had pink items on their fields this weekend: the Winnipeg Blue Bombers' end zone logo and a ribbon added by the Calgary Stampeders (from Wade Heidt). … Wade also has Canadian college uni tracking in yesterday's comments.

Hockey News: The Junior A British Columbia Hockey League's Coquitlam Express wore pink accents on Friday, which also included their 20th-anniversary logo as the crest (from Wade Heidt). … Also from Wade: The WHL Victoria Royals' new goalie, Campbell Arnold, was still wearing his pads and mask from Spokane on Saturday. … Last season the Red Wings used black maker's marks, regardless of brand, on their white helmets. This season the brand marks have changed to red (from @313HOF).

Basketball News: The Warriors gave SG Klay Thompson a tongue-in-cheek No. 77 jersey to wear during practice because he was left off the NBA 75th-anniversary team. The number was chosen because there were actually 76 players on the team due to a tie in voting (from multiple readers). … New uniforms for San Diego State's men's team (thanks, Phil).

Soccer News: Scottish men's teams started the annual promotion for the charity Show Racism the Red Card by wearing a decal and warm-up shirts. I would imagine women's teams will join next week. … Some women's national teams showed solidarity with NWSL players and others before their games this weekend, usually by linking arms or forming circles pre-match, including England, Northern Ireland, Scotland, Canada, and New Zealand. … As it was Canada's first game since winning the Olympic gold medal, they also wore gold accents. … In England, fans of Crystal Palace, Newcastle United's Premier League opponents on Saturday, brought banners protesting Newcastle's takeover by the Saudi investment fund. … North Carolina women's coach Anson Dorrance got a framed No. 900 shirt for 900 women's victories yesterday. He also previously coached the men's team, so he's already gotten a No. 1000 shirt for reaching 1000 total victories with both teams (from James Gilbert). … A new law in France requires French soccer to commemorate the anniversary of a stand collapsing at a Bastia/Marseille Coupe de France semifinal on May 5, 1992. Men's professional matches are forbidden on that date, while amateur matches are not but players and officials must wear black armbands. … Meanwhile, in Ligue 2, AS Nancy had to wear a one-off shirt to avoid a color clash.

Grab Bag: College field hockey teams that wore pink included Bellarmine, Michigan State, and Towson. … Here are Virginia men's lacrosse's 2021 national championship rings. … New men's lacrosse helmets for Oklahoma (from Sam McKinley). … Here is a look at the pink accents from this weekend on cars in the W Series, which supports Formula One. Additionally, driver Jess Hawkins had a pink helmet. … These are all the team logos in Japan Rugby League One, which despite its name is a rugby union competition that actually has three divisions (from Jeremy Brahm). … The original women's Rugby World Cup trophy, which was replaced after the second tournament in 1994, went missing in 2006 but was recently found in an attic. … A restaurant in Logan, Utah, has some very vintage pictures of Utah State baseball and men's basketball — years unknown (from Brett Thomas).
• • • • •
• • • • •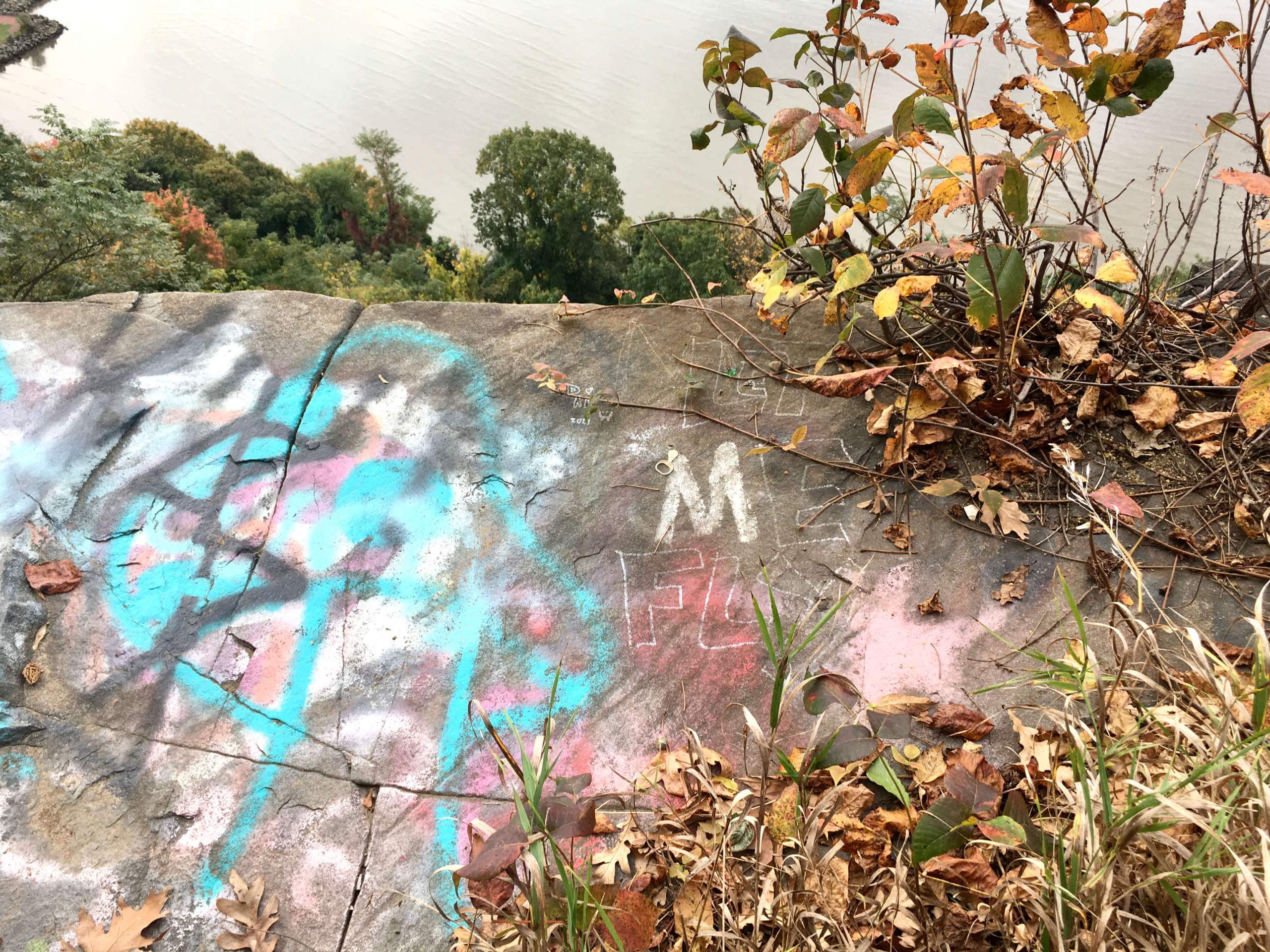 Click to enlarge

What Paul did last night on Saturday: On Saturday Mary and I, accompanied by our friend Matt, went for a hike in New Jersey. After After climbing a trail to a high summit, we reached a graffiti-plastered ledge overlooking the Hudson River. Just as we were preparing to move on, Mary spotted something odd on the ledge. Do you see it in the photo above?
Here's a closer look (click to enlarge):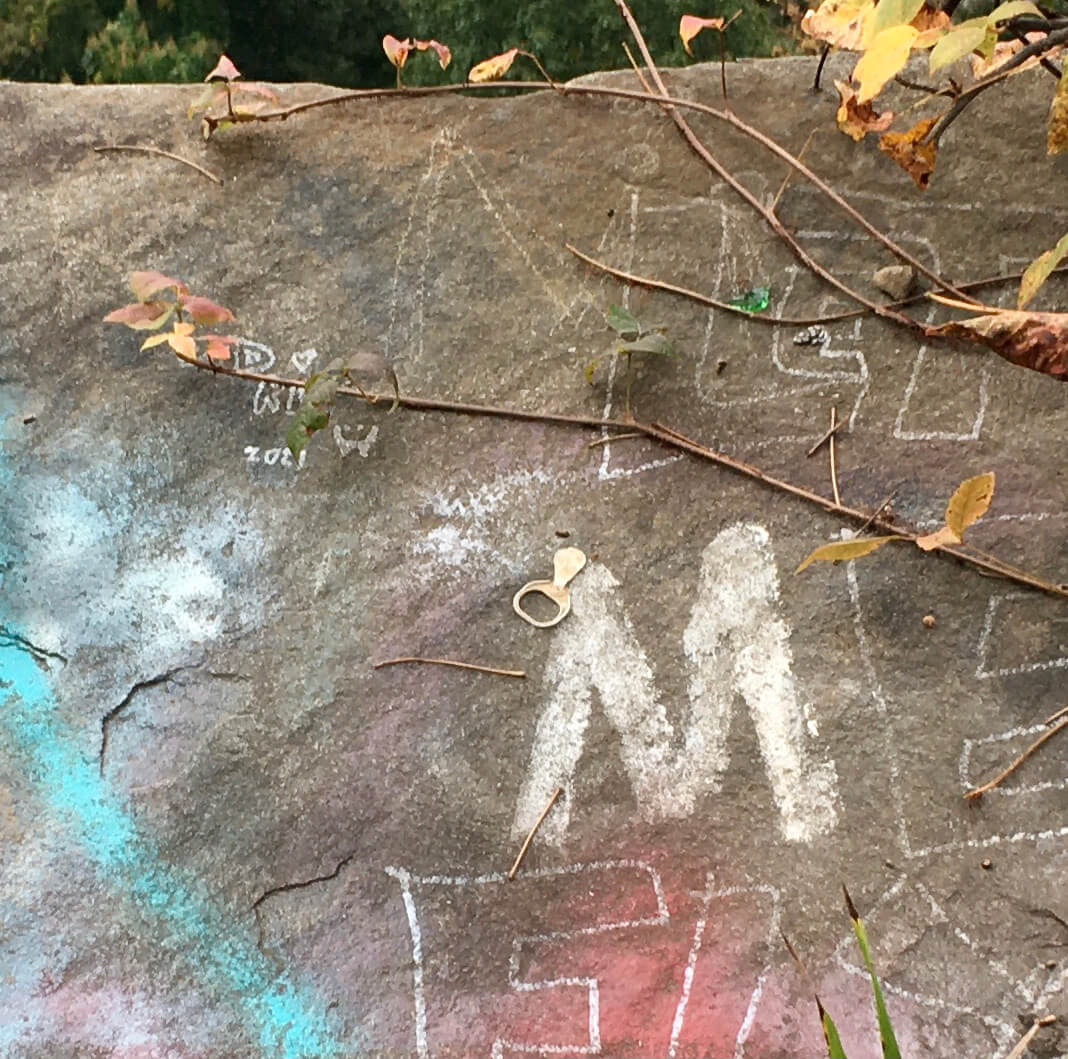 You can see it there in the center of the photo — an old-fashioned beverage can pull tab (or "pop top," if you prefer). Those have been out of production for about 30 years, so how did this one get to that ledge? How long has it been there?
Also, pull tabs usually end up curved after being removed from the can, but this one is straight. Hmmmm.
After the hike, we went to a beefsteak fundraiser being thrown by a nearby fire department. In addition to the usual all-you-can-eat/drink action, the firehouse setting added an interesting ambience. We particularly liked this rack of hoses, all neatly arranged with their couplings in the same position: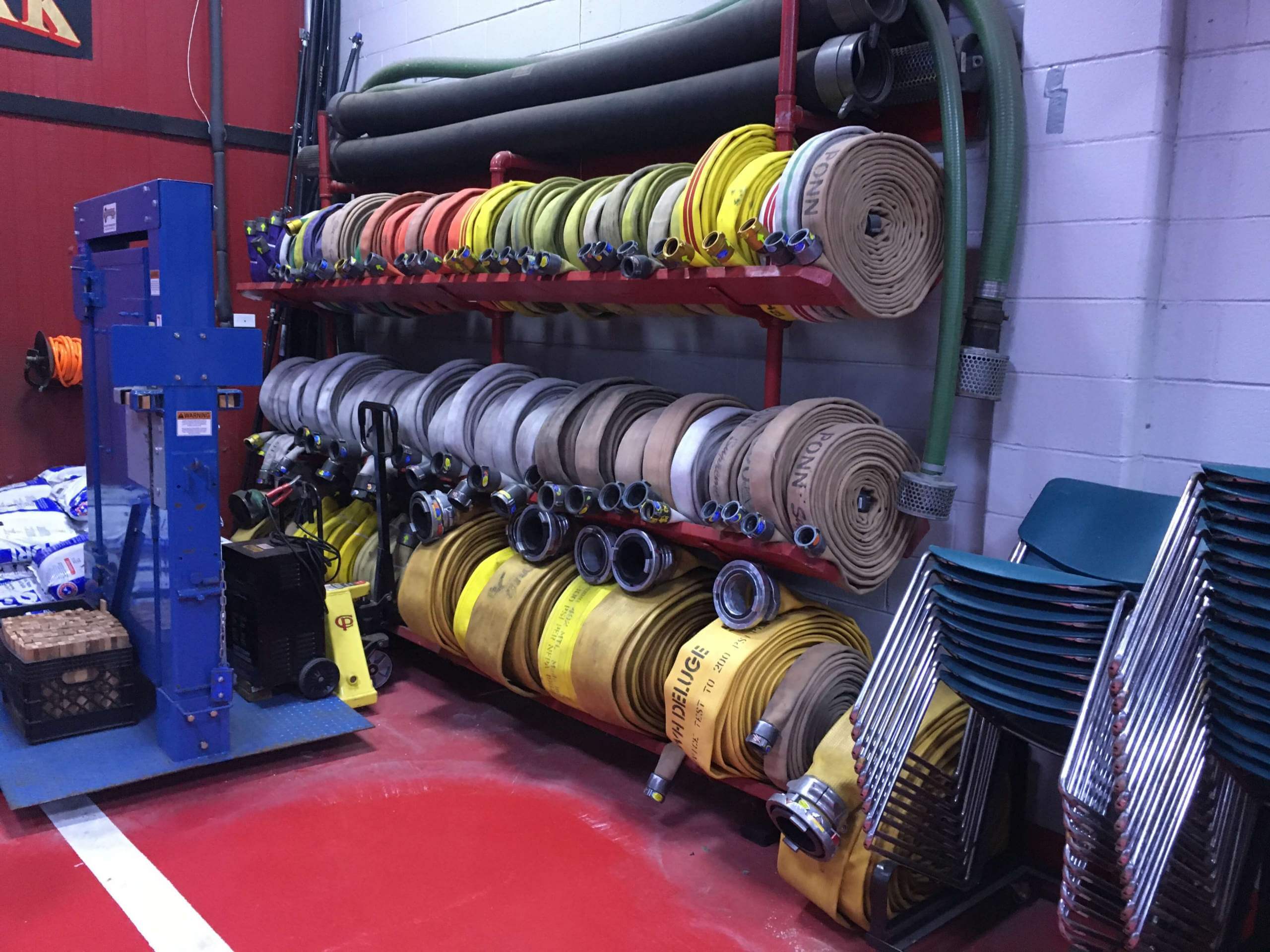 There was also a wall filled with framed covers from various firefighting trade magazines, including Firehouse, Fire Rescue, Fire Engineering and my favorite, Fire Equipment Journal, but I didn't get any photos of that.
Also, in addition to the usual raffles and 50/50s (common cross-sells at beefsteaks), there was a horse racing game featuring an old track and really charming little game pieces: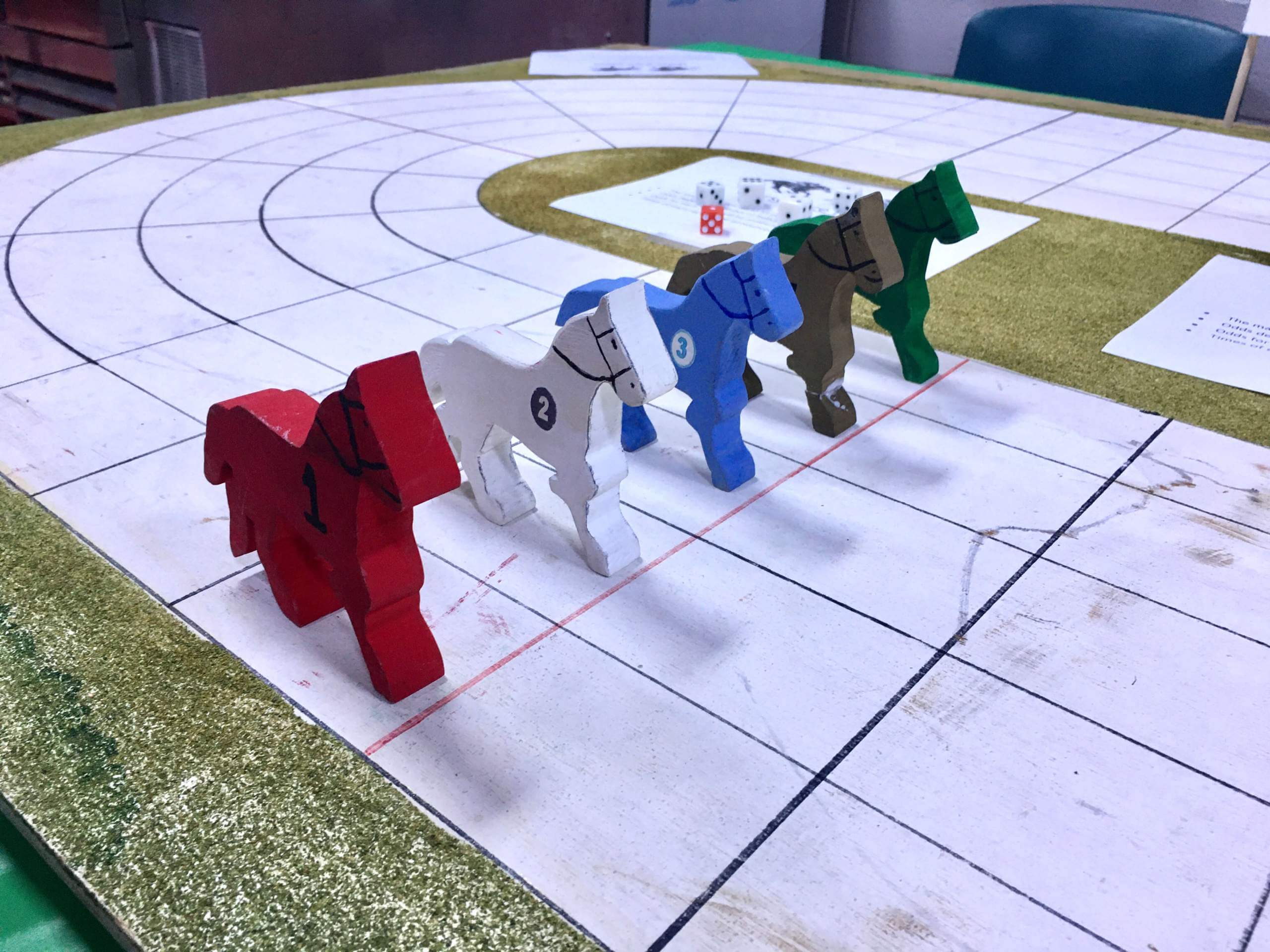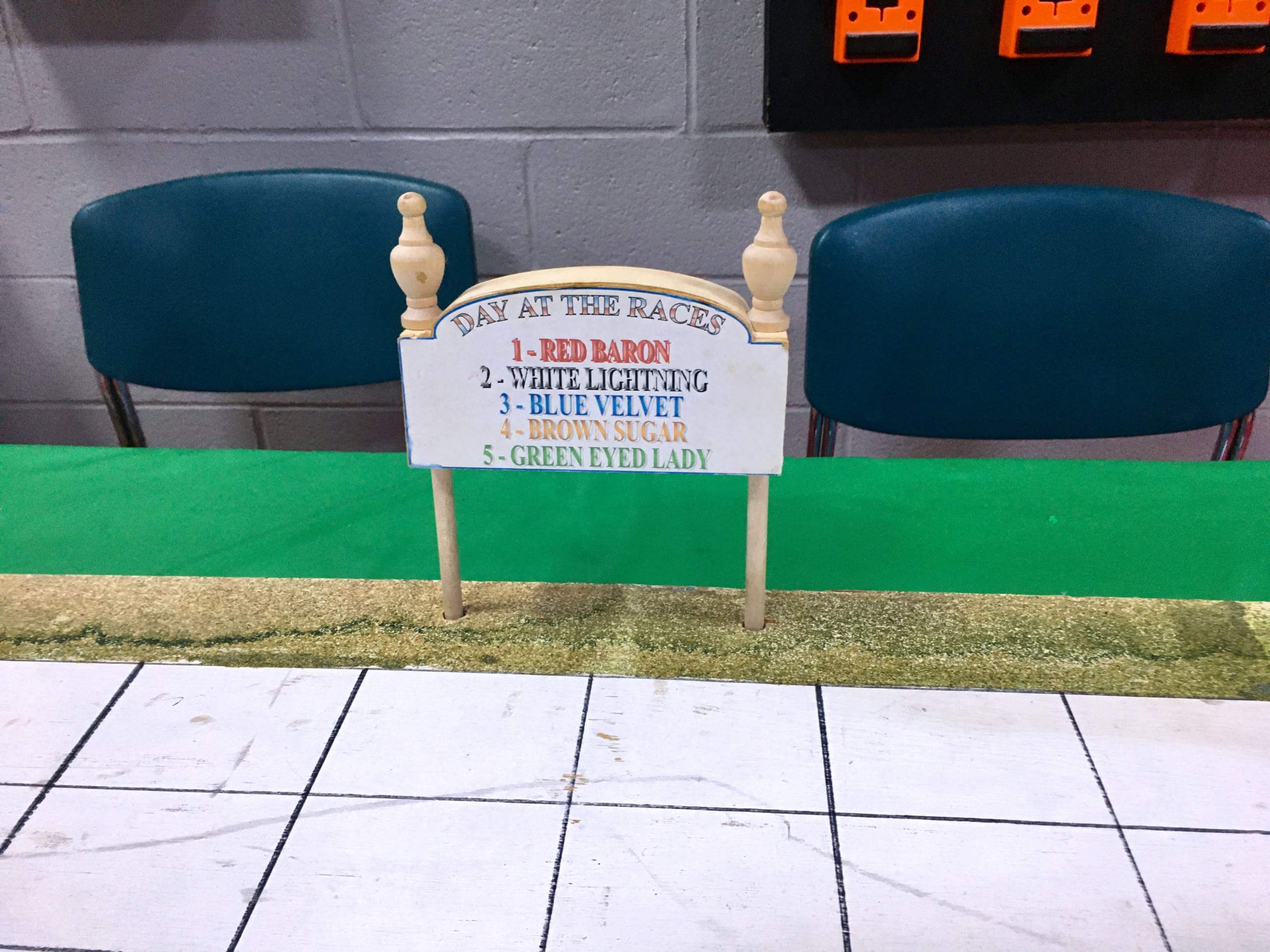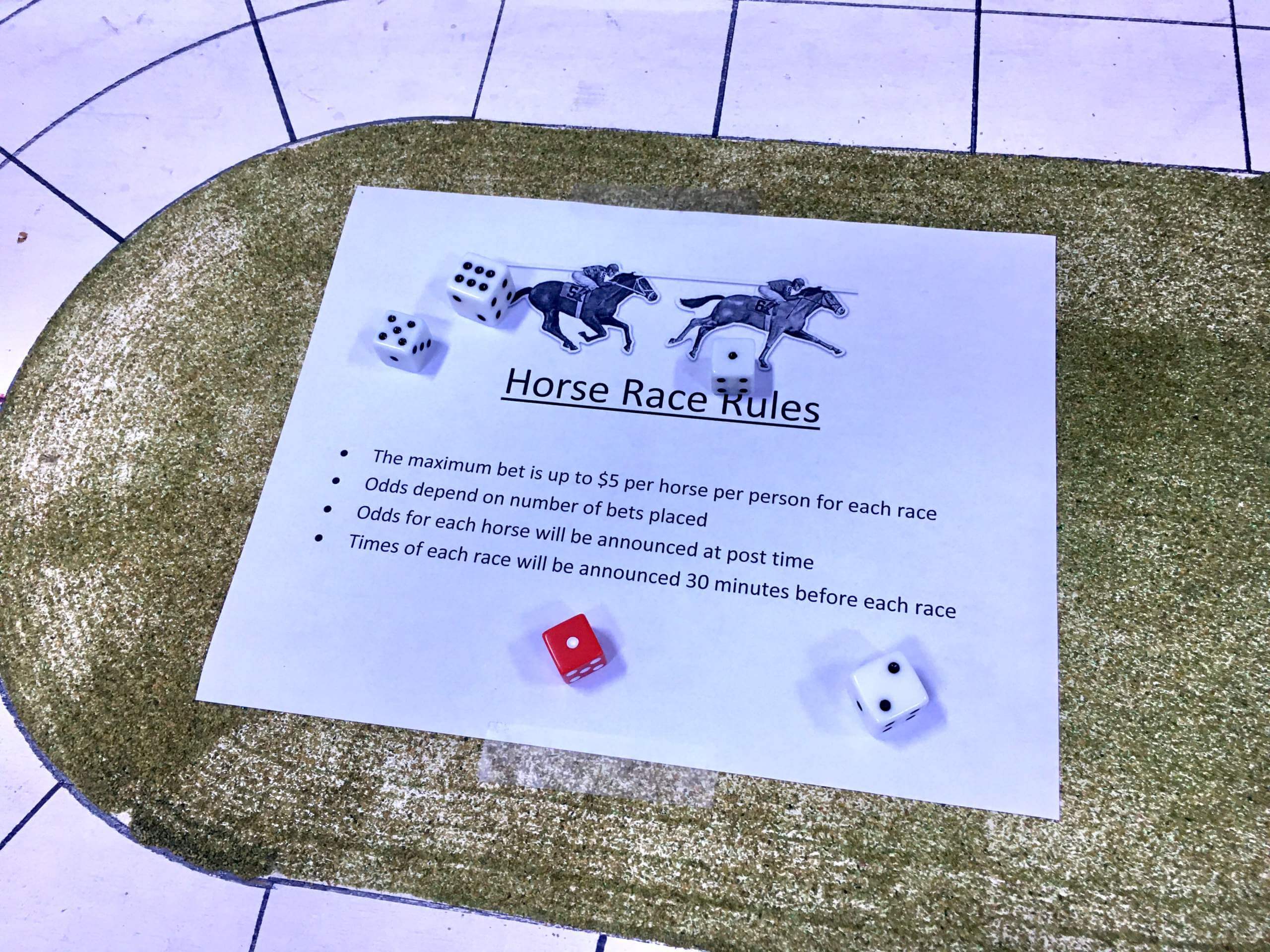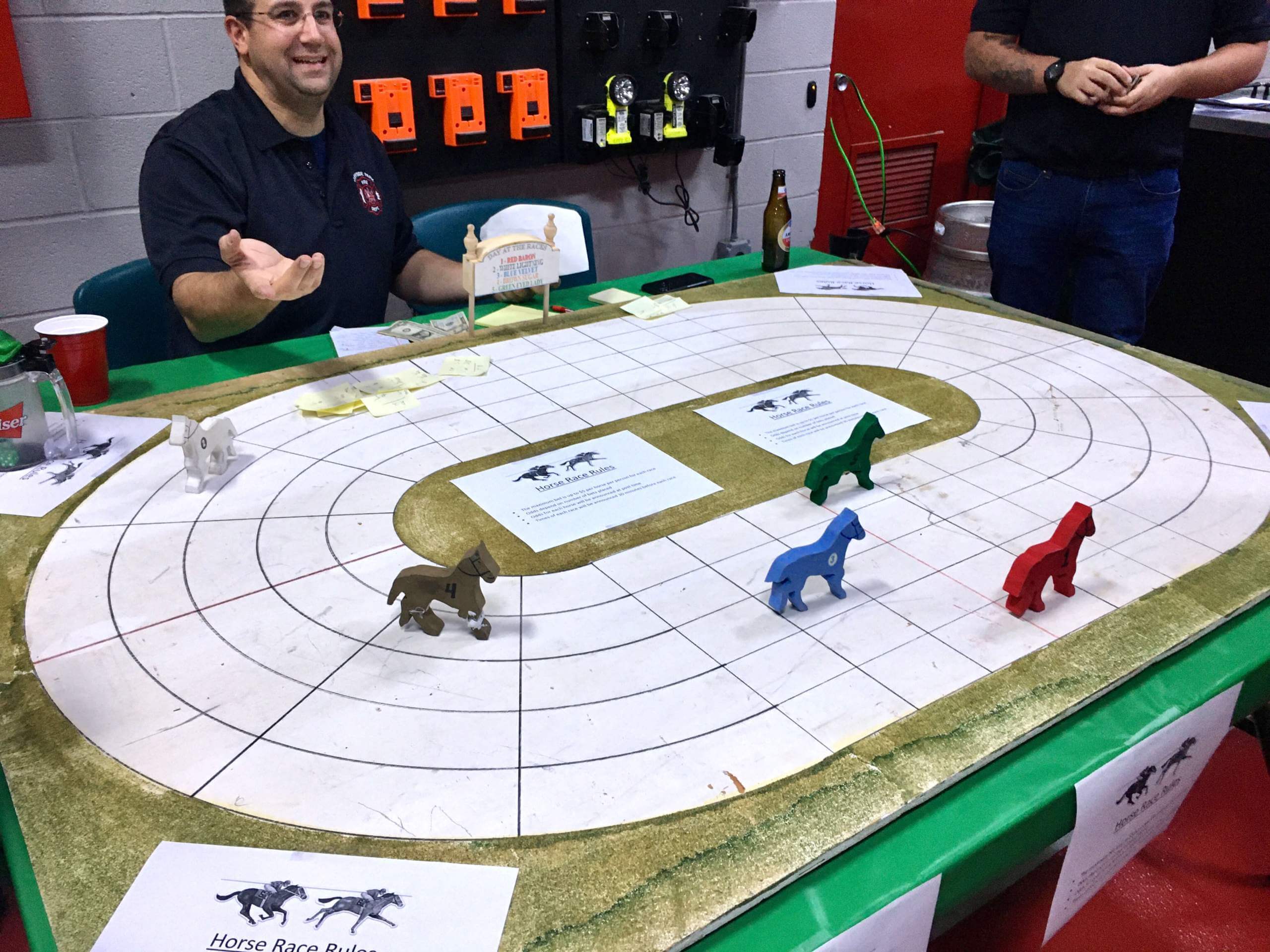 I love the thought that this game spends most of the year tucked away in a closet and is then brought out for its annual appearance at the beefsteak.
All in all, a very good New Jersey day!
I also had a really fun Sunday. I'll tell you about that tomorrow.
• • • • •
Happy birthday to reader Nicklaus Wallmeyer. Enjoy your special day, Nicklaus! — Paul