By Phil Hecken
Follow @PhilHecken

Greetings and a good Saturday morning, Uni Watch readers. It's the weekend — we made it.
As you're all aware, Nike MLB introduced the "City Connect" program this season (with seven of the thirty clubs participating this year). According to Nike, "The designs continue to explore a franchise's connection to its city and its fanbase, each with distinct personalities, values, customs and traditions." Reaction to the jerseys and caps (and pants) has been mixed at best, and as with many things these days, those who love (or like) the jerseys & caps have strong feelings in this regard, as do those who detest the entire program. But there's no denying those who normally wouldn't think about or discuss uniforms are doing so, and clearly swooshie has succeeded in the "there's no such thing as bad publicity" department. Still, this hasn't stopped designers from crafting their own "City Connect" concepts (including reader Walter Helfer, whose designs I featured on this site about a month ago).
Today, the "Jersey Club" (whose concepts in other sports I've hosted on UW before) have created a full slate of CC unis, including redesigning those for the seven clubs whose CC uniforms were worn this year, and I'm pleased to bring them to you. Since this is for the entire league, I asked they keep the descriptions to a sentence (or sometimes two) — although I'm sure if they wanted to produce an entire word salad for each one they could oblige. I'll turn this over to the Jersey Club now. Their names (or pseudonyms as the case may be) are listed along with their Twitter handles, should you wish to check out more of their work.
Enjoy!
• • • • •
Jersey Club City Connect Concepts
In an attempt to shake up uniform design across the sport, Nike has been working with each MLB team to craft a uniform that expresses the personality and communities of each team's home city.
The Jersey Club has taken on the task of creating uniforms for all 30 MLB franchises.
+ + + + + + + + + +
DESIGN RATIONALES
Casey Vitelli (@caseyvitelli)
White Sox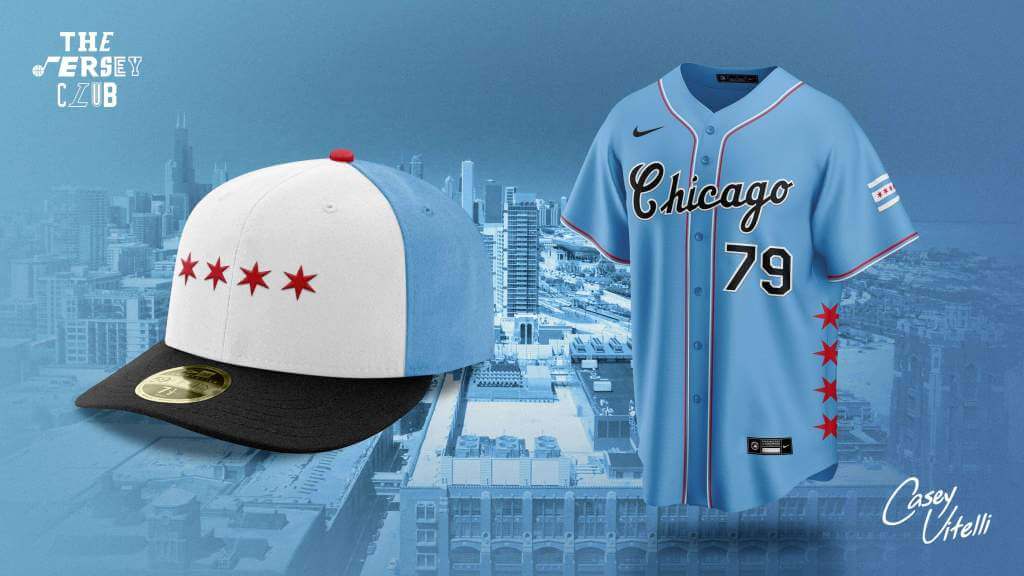 Represents the Chicago flag, in all its glory
__________
Giants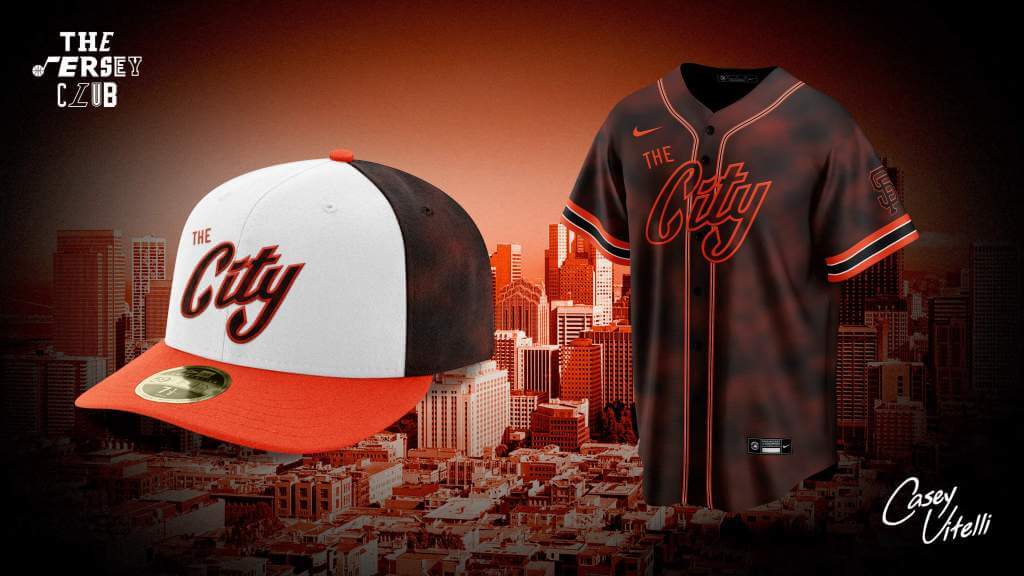 Represents 'The City' and SF being a city in fog.
__________
Nationals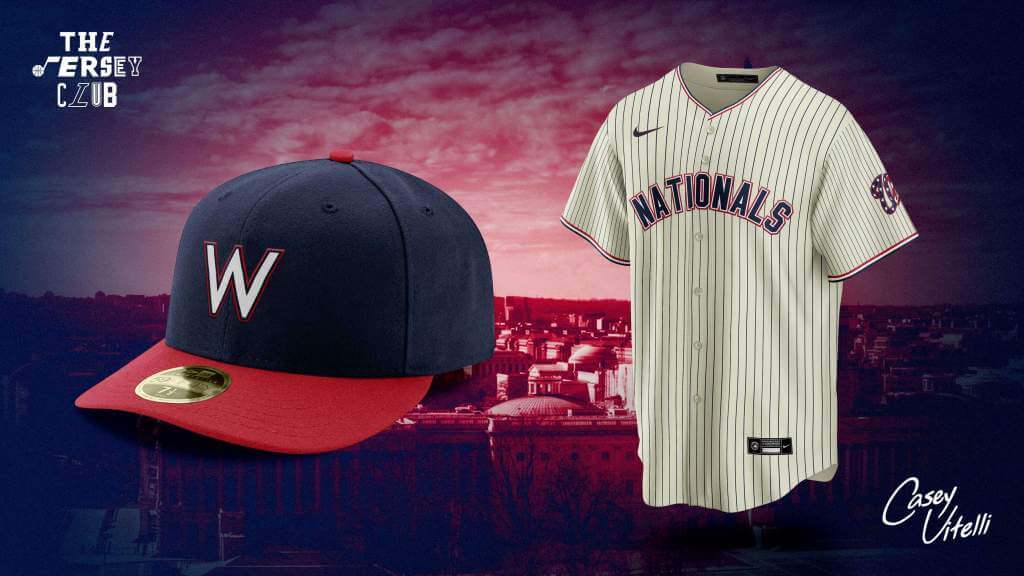 A fauxback design, paying homage to past teams in Washington baseball history.
Blue Jays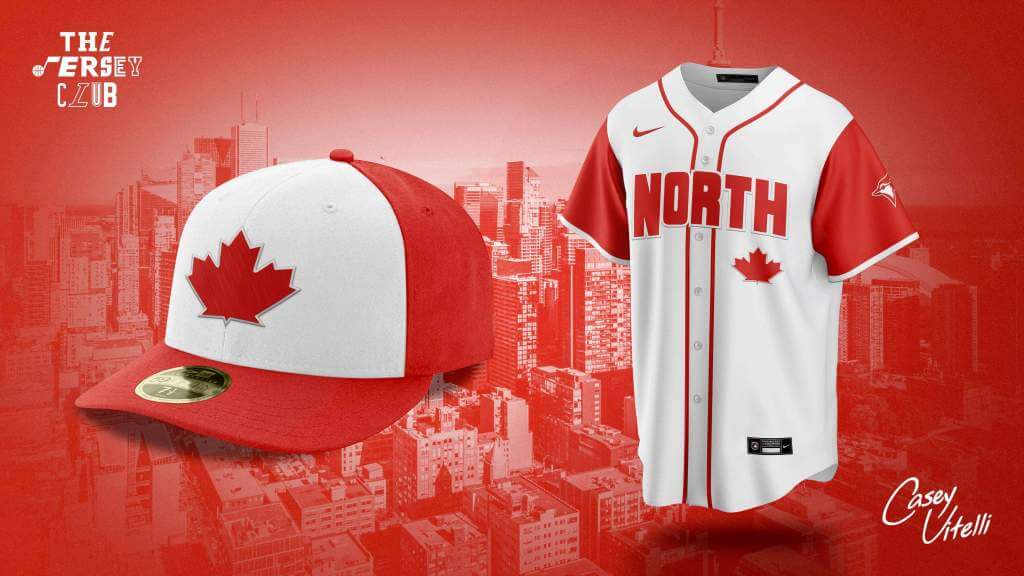 Canadian flag inspired.
+ + + + + + + + + +
Jazz (@JazzUniTracker)
Cubs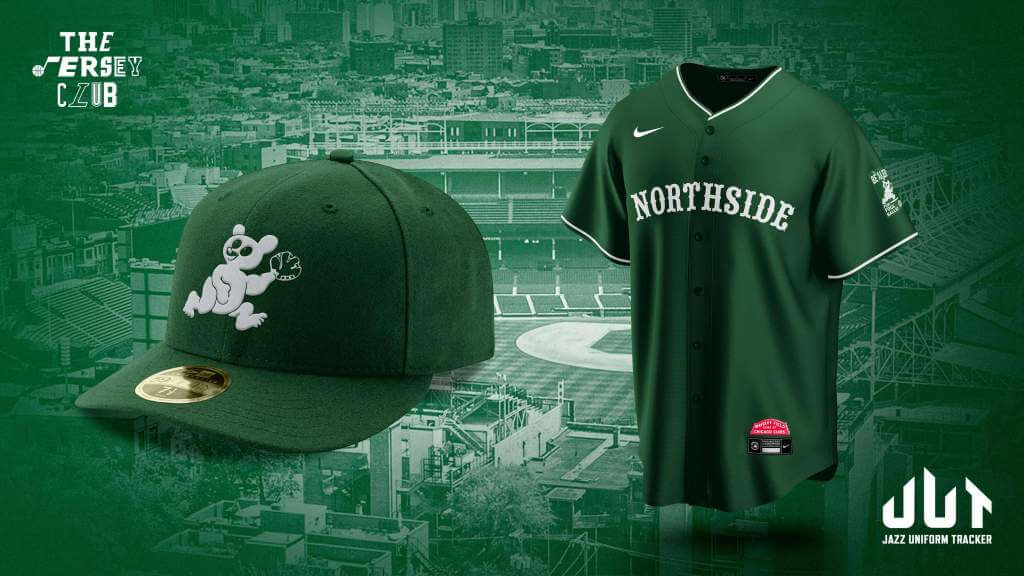 Green cap and jersey pay homage to Wrigley Field and the NorthSide while reminding fans to "Be Alert for Foul Balls".
__________
Yankees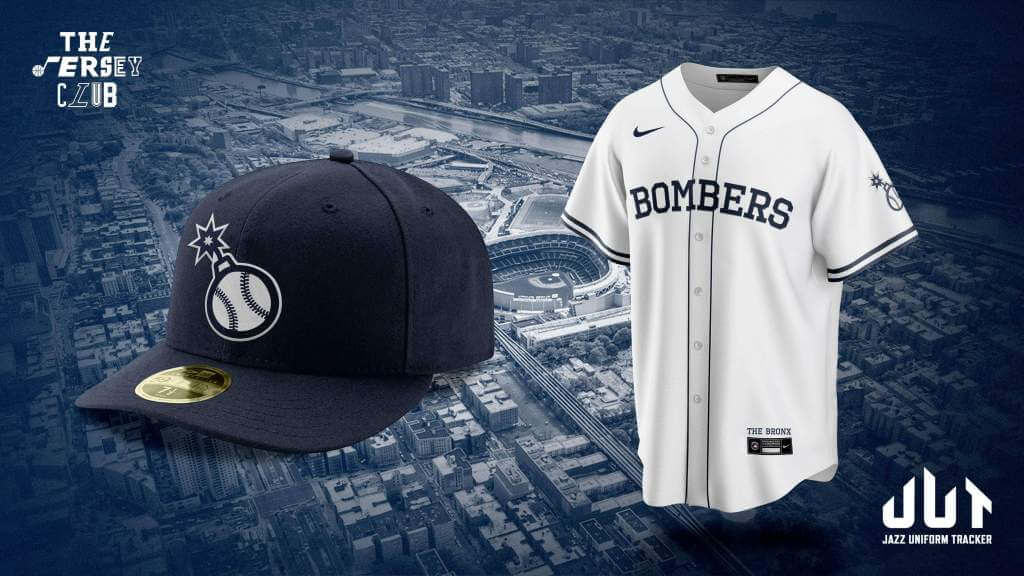 Represents the Bronx Borough, the pride of New York City
+ + + + + + + + + +
Mike Joseph (@SunsUniTracker)
Diamondbacks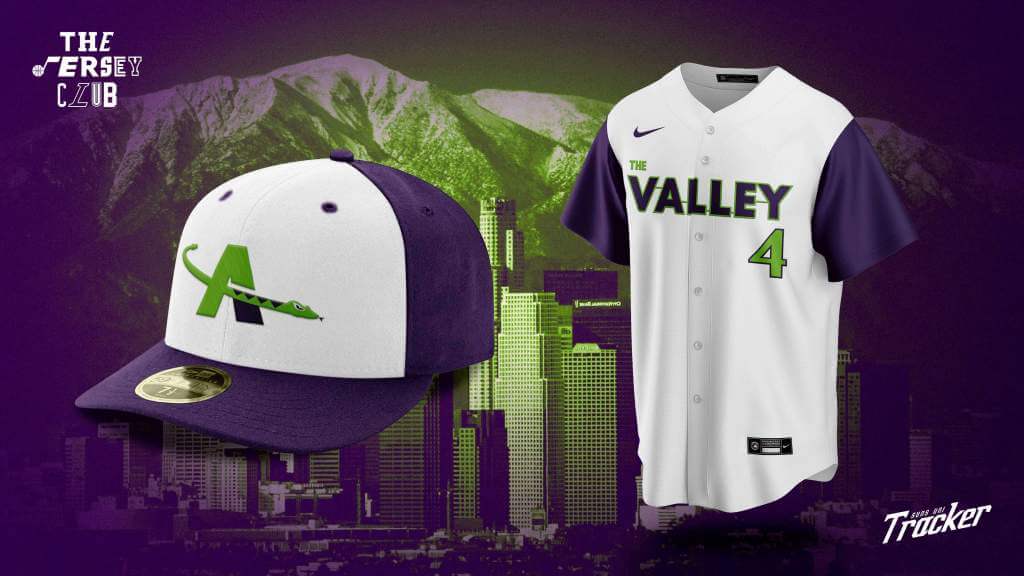 A nod to the Phoenix area's public transportation system, Valley Metro – because it connects the valley
__________
Athletics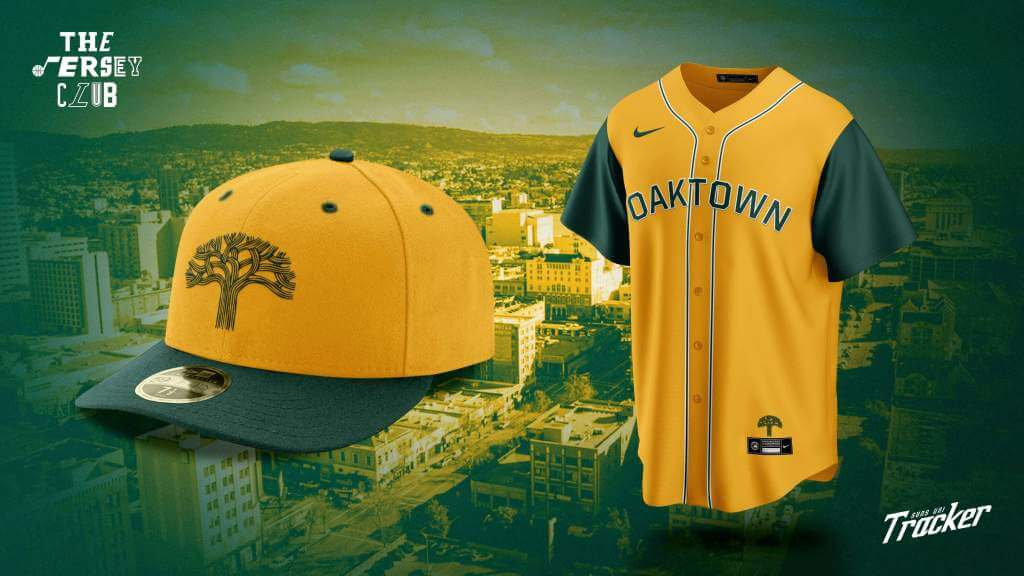 City of Oakland logo and wordmark a la the Warriors
__________
Angels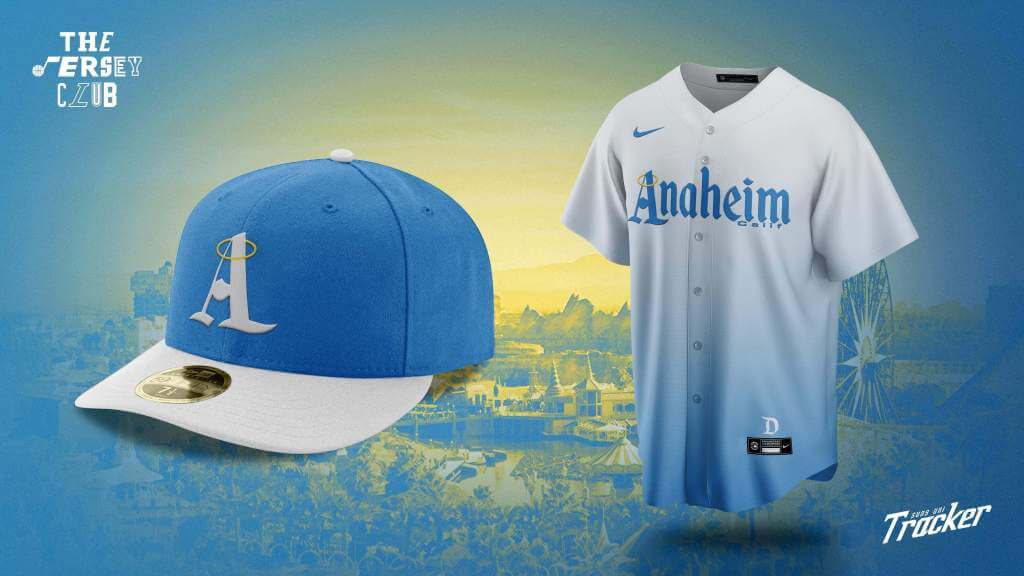 Disneyland inspired because that's what I think of when I think Anaheim
+ + + + + + + + + +
Nick Mueller (@MLR_Studios)
Guardians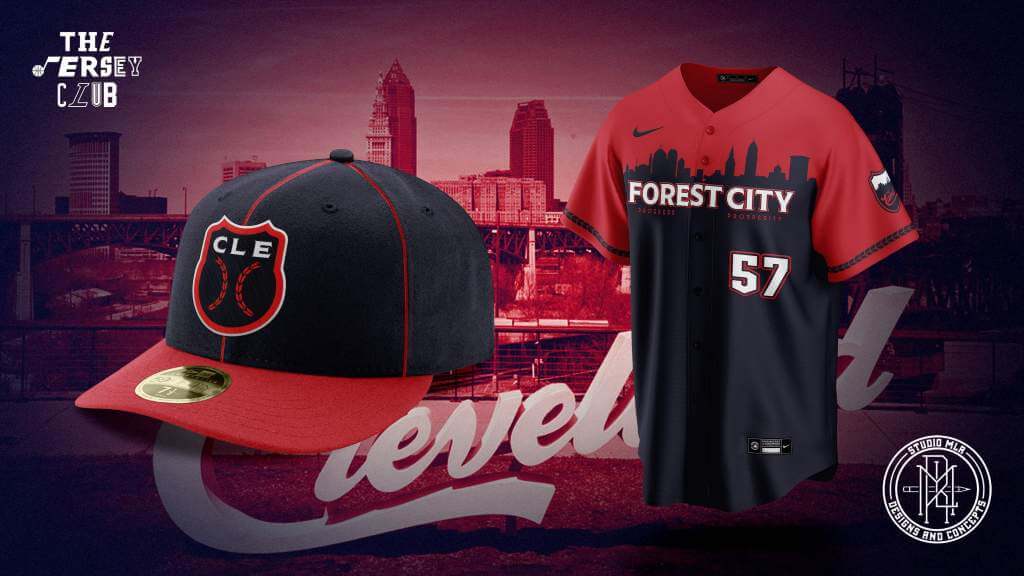 Based on the Flag of Cleveland and using the nickname Forest City.
__________
Royals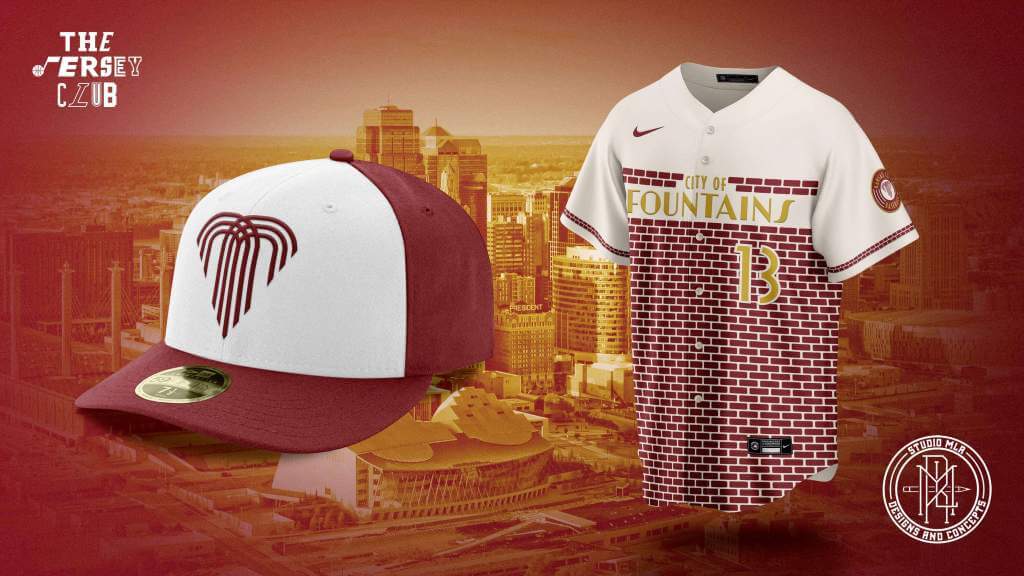 Kansas City is home to the Museum of Jazz, and the Negro League Baseball, and they even share the same building. I used the signage of the shade marquee outside.
__________
Mariners
Pike Place is the main inspiration for this one, creating a wordmark based on their neon signage.
+ + + + + + + + + +
Niranjan A. (@niranjangfx)
Dodgers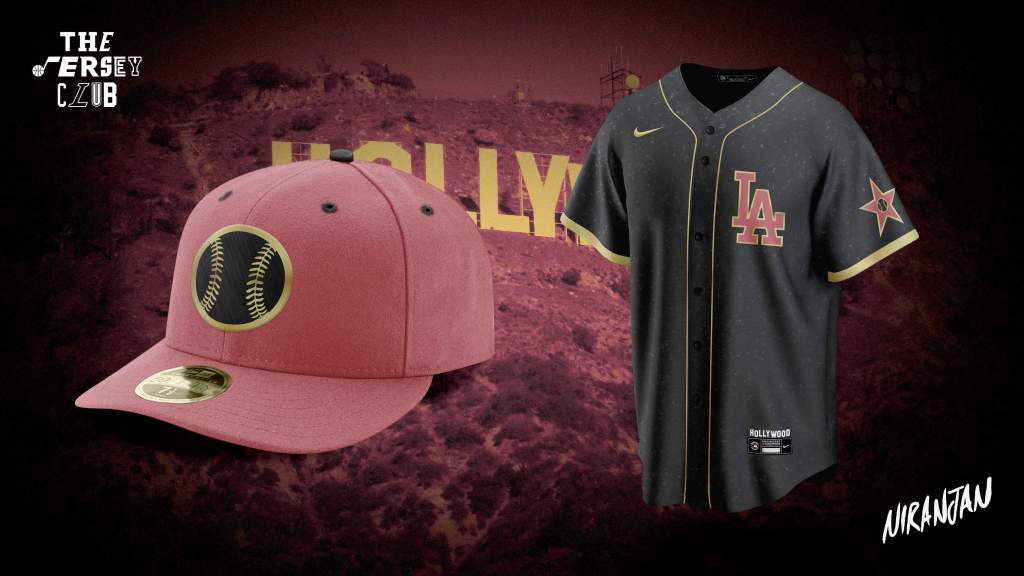 Inspired by the Hollywood Walk of Fame which recognizes LA's illustrious entertainment industry
__________
Mets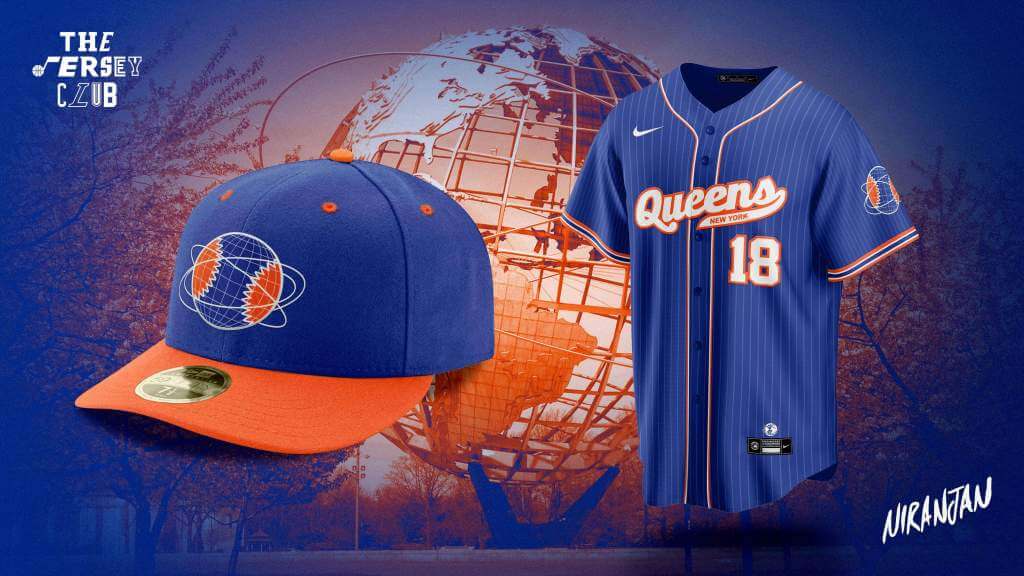 Inspired by the Unisphere, a landmark built in Flushing Meadows for the 1964 World's Fair
__________
Tigers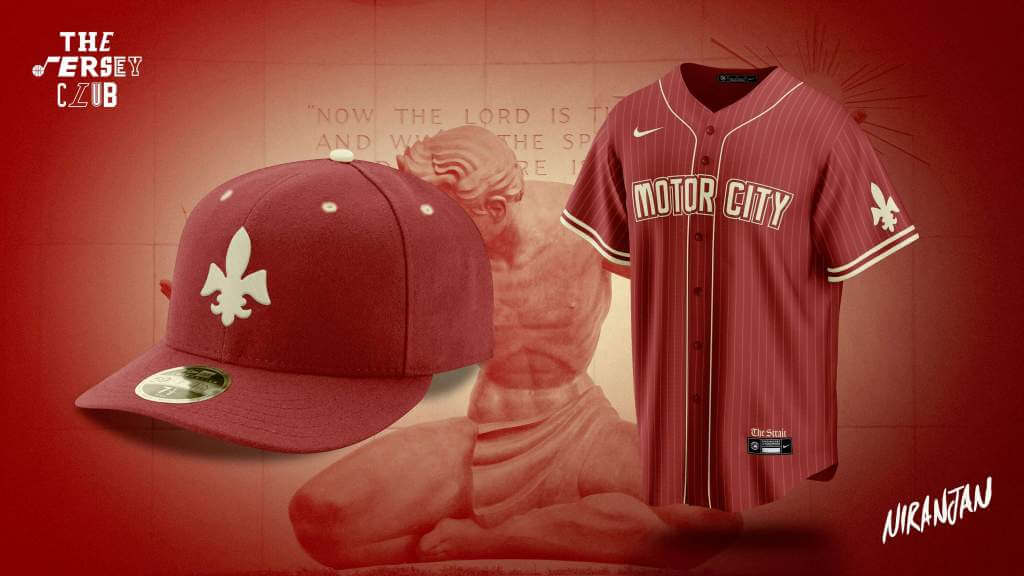 Pays homage to the city's French heritage and automotive industry
+ + + + + + + + + +
Pete Rogers (@petemrogers)
Orioles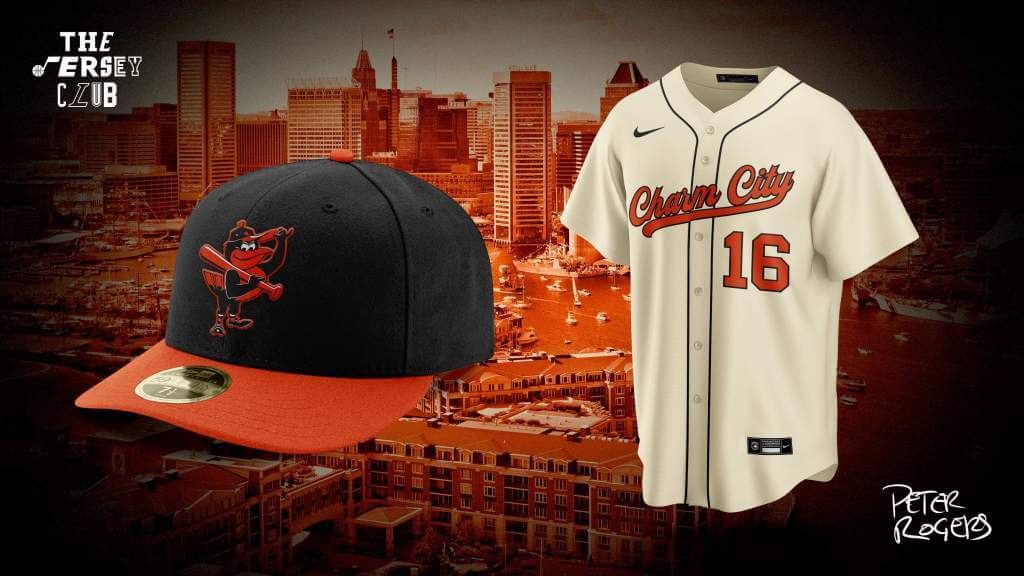 Inspired by the 1966 World Series jerseys and celebrating the nickname Charm City
__________
Red Sox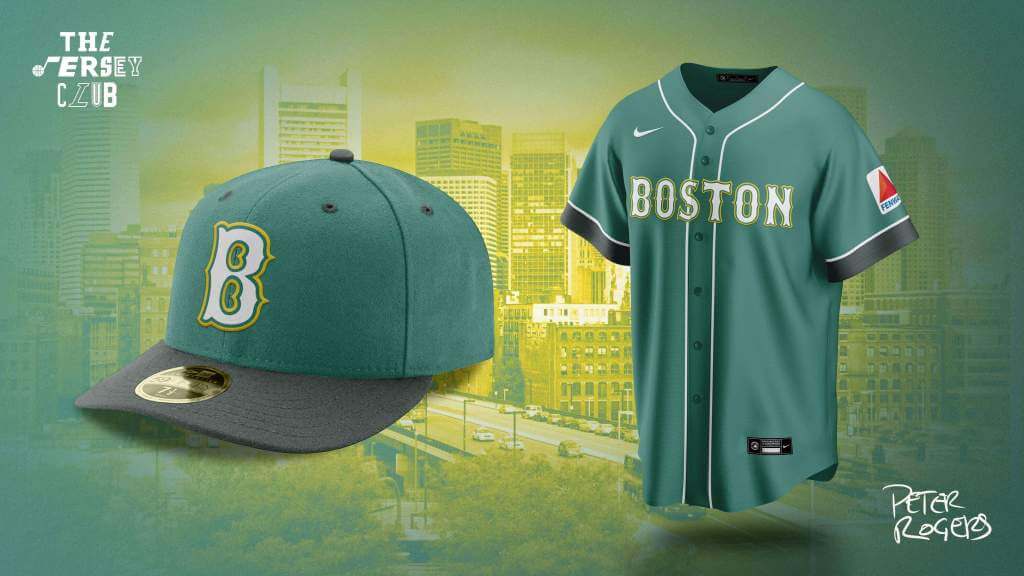 A tribute to the Green Monster, Fenway's towering left field wall
__________
Rockies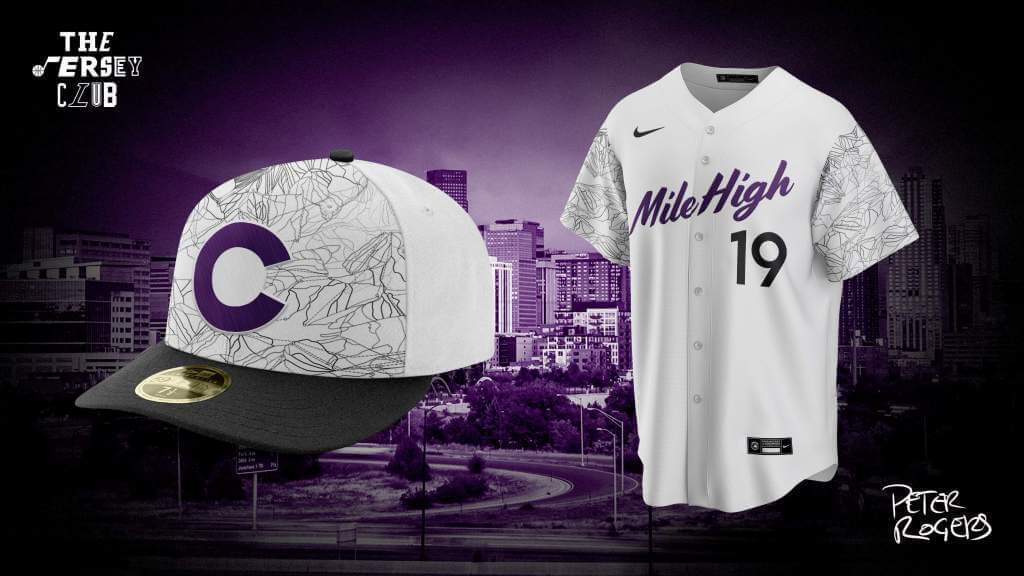 A nod to Colorado's ski mountains and Mile High nickname
__________
Padres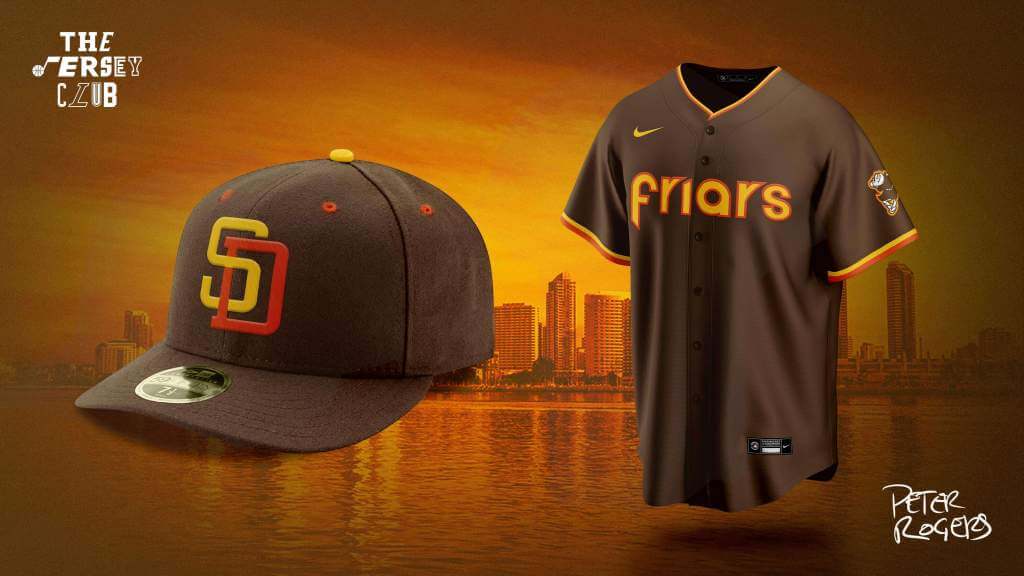 The retro look of the 70's Padres with the Friar nickname
+ + + + + + + + + +
Ryan Meils (@ryaninsix)
Brewers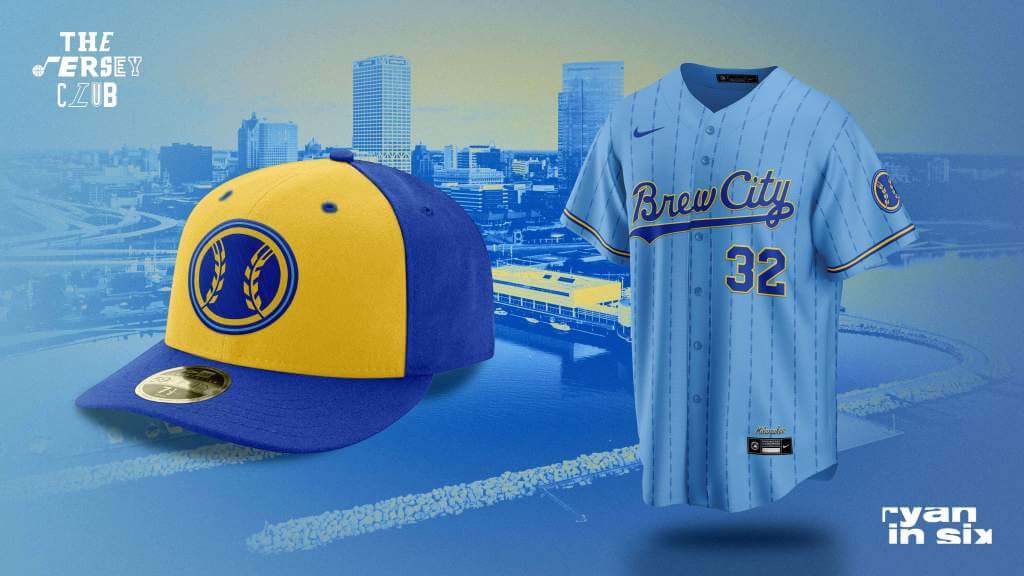 Pays homage to the city's lesser known nickname, beer culture, and '80s uniforms.
__________
Twins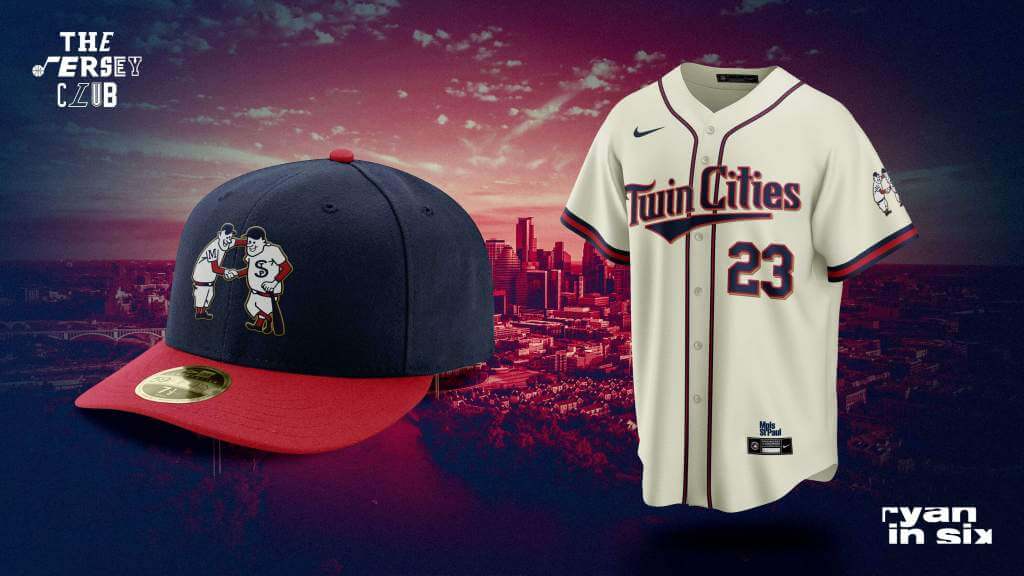 Pays homage to the city's nickname and alternate logo.
__________
Atlanta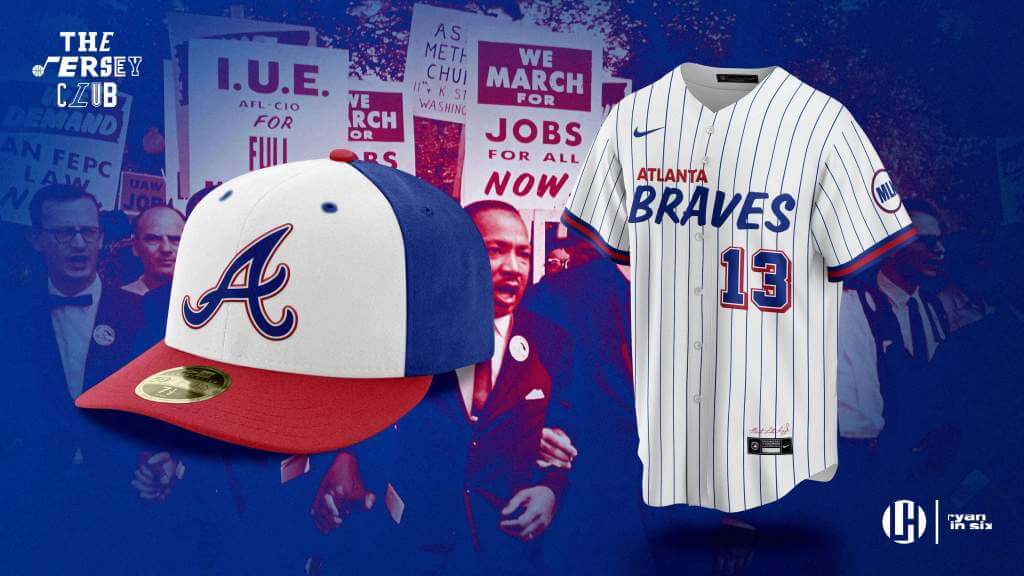 Inspired by the picket signs used in Martin Luther King Jr.'s March on Washington.
+ + + + + + + + + +
Lance Hinesman (@Lance_Hinesman)
Marlins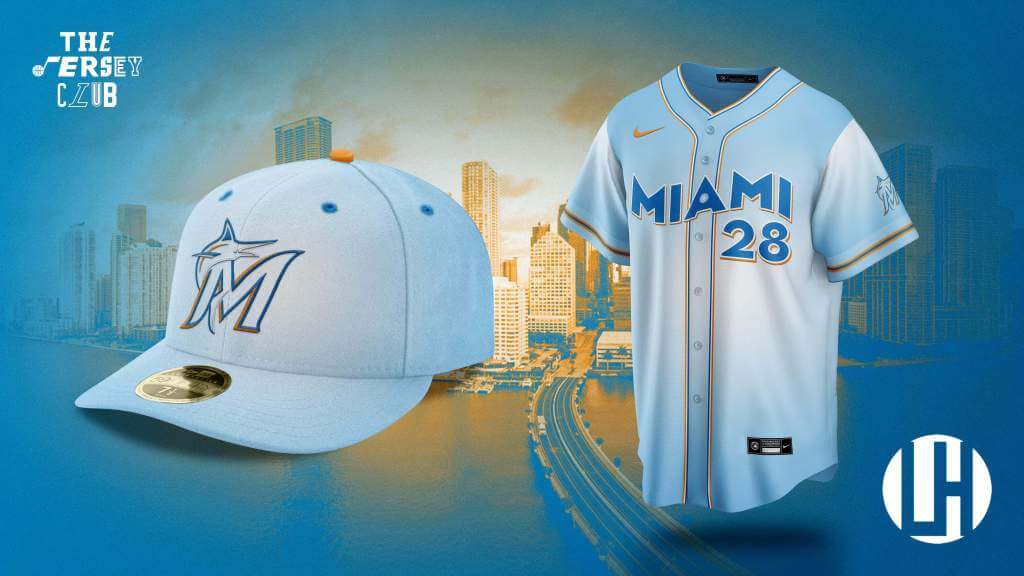 Derived from Miami's Seaquarium.
+ + + + + + + + + +
Seth Reese (@SethR94)
Reds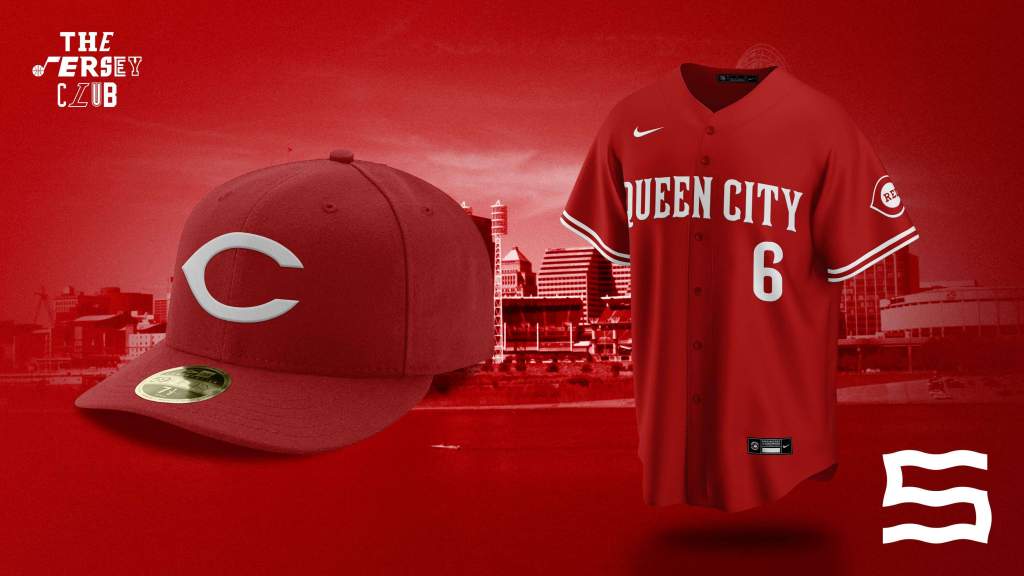 Big Red Royalty. The Reds' City Connect jersey brings the Big Red Machine era of the 1970s back to Cincinnati, while declaring Cincinnati, Ohio as the true Queen City.
__________
Rays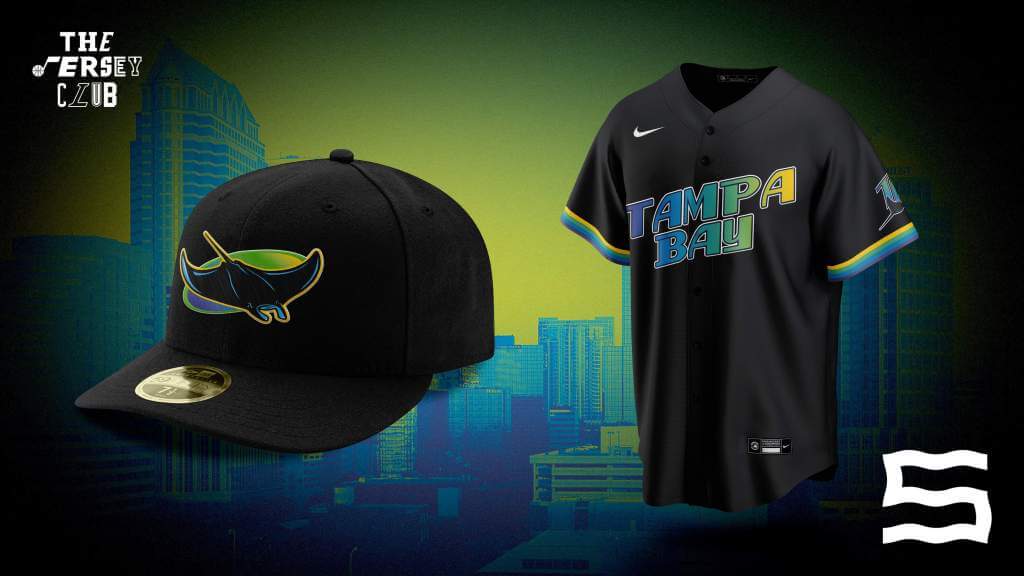 Sometimes, The Devil is not in the details. The Rays' City Connect jersey gives Tampa Bay another fauxback jersey. The favored color scheme of the late 90s returns with a slight twist.
__________
Phillies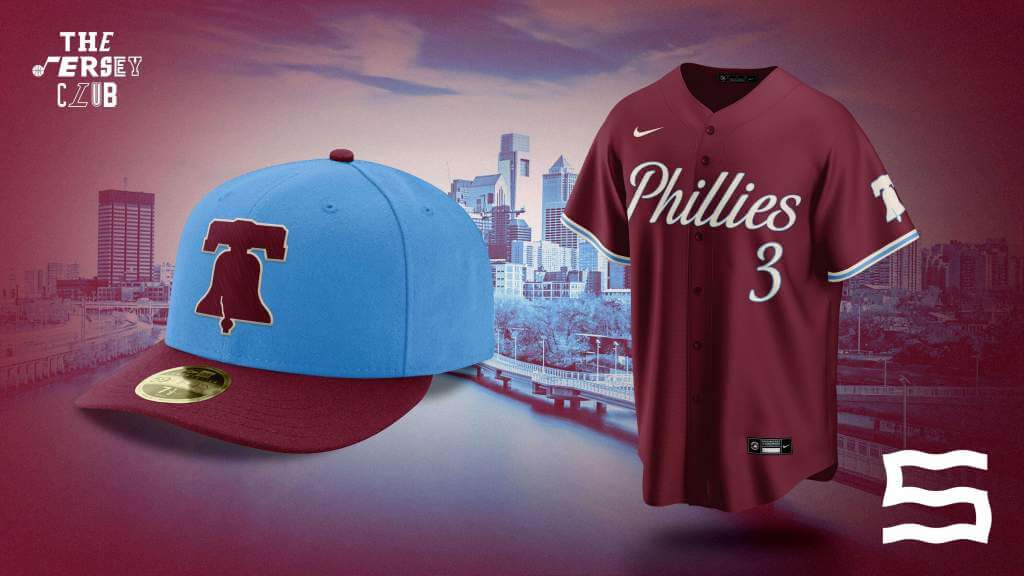 A jersey inspired by the events of July 4, 1776. The Phillies City Connect jersey honors the greatest event in the city's history w/ the beloved maroon and baby blue color scheme.
+ + + + + + + + + +
Z89 Design (@Z89Design)
Astros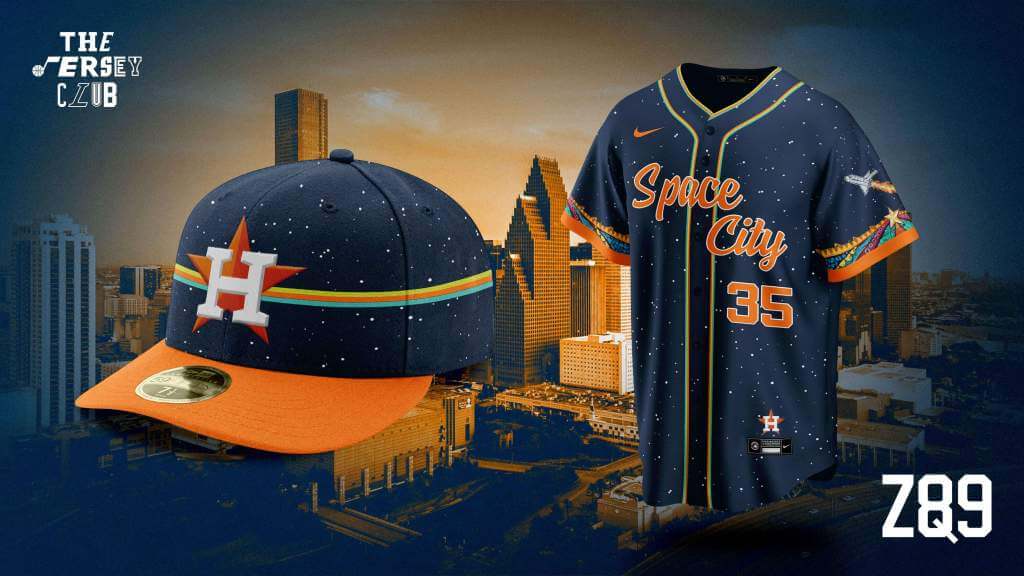 Inspired by Mexican-American graffiti art and the city's deep ties to the space program
__________
Cardinals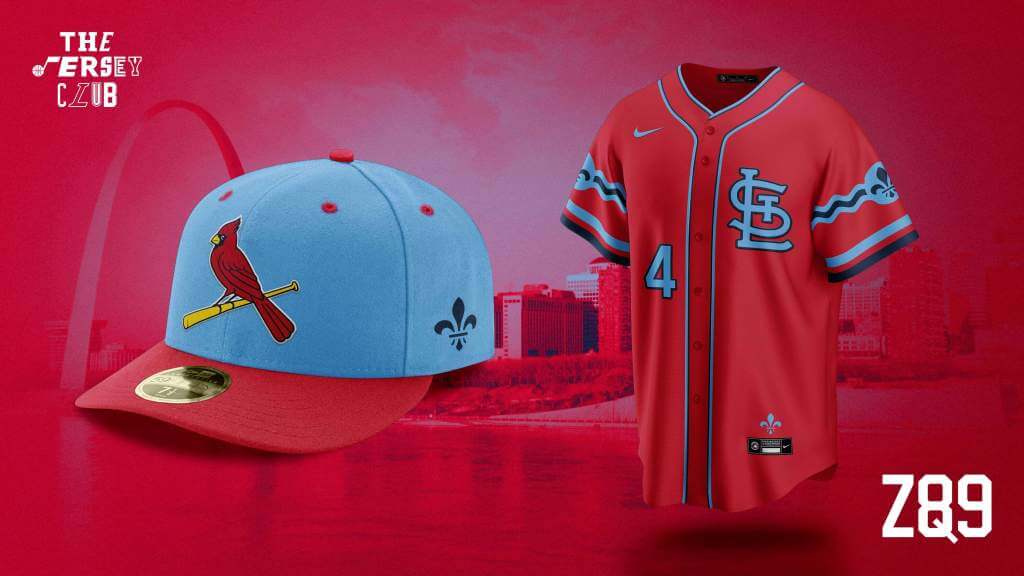 Uses elements from the city flag, coupled with classic colors
__________
Rangers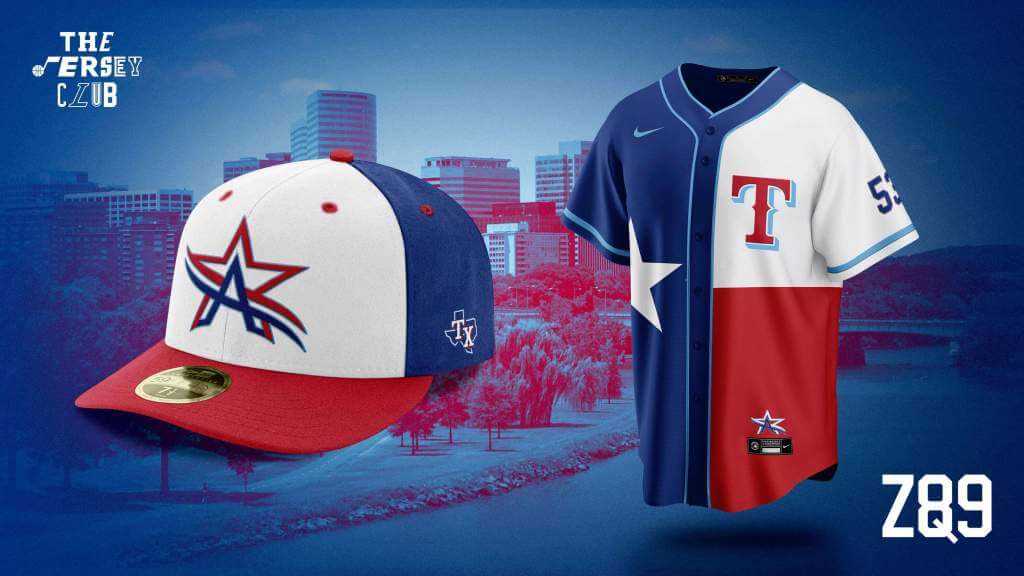 Joins the Arlington city logo with the iconic state flag
__________
Pirates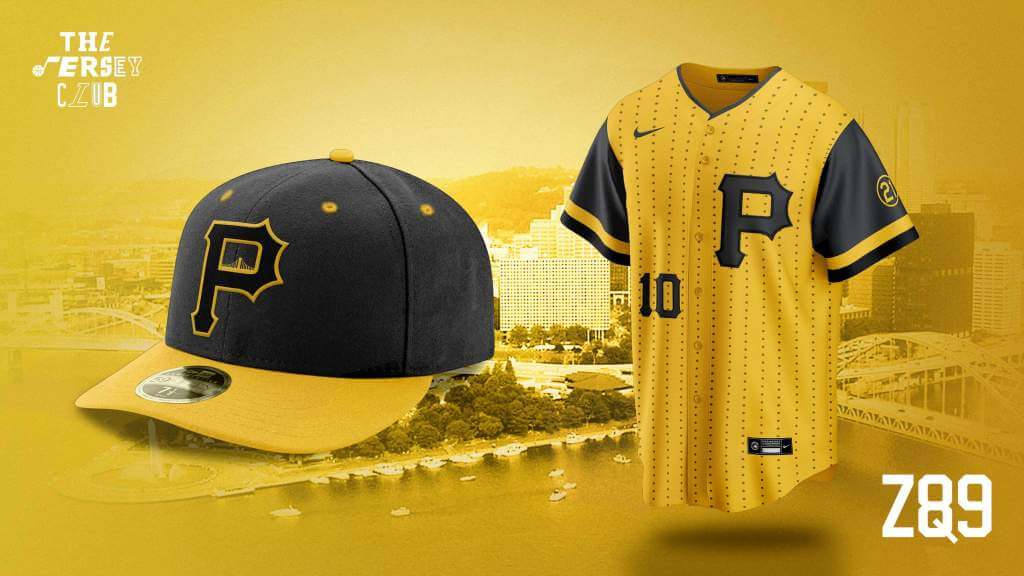 Yellow and Pinstripes representing rivets from the Clemente Bridge
• • • • •
Thanks guys! I have to say, there are some jersey and cap designs in this series I would absolutely love to see on the field. I would love to see what pants some of these designs would use. Readers, what say you?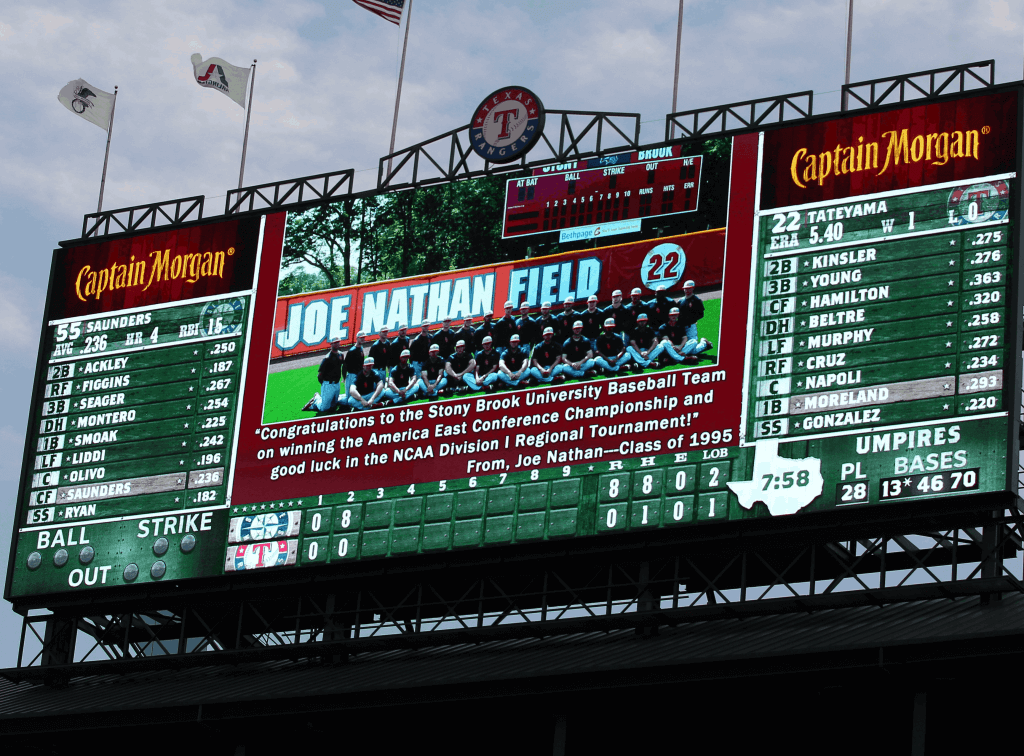 Guess The Game…
from the scoreboard
Today's scoreboard comes from ojai67.
The premise of the game (GTGFTS) is simple: I'll post a scoreboard and you guys simply identify the game depicted. In the past, I don't know if I've ever completely stumped you (some are easier than others).
Here's the Scoreboard. In the comments below, try to identify the game (date & location, as well as final score). If anything noteworthy occurred during the game, please add that in (and if you were AT the game, well bonus points for you!):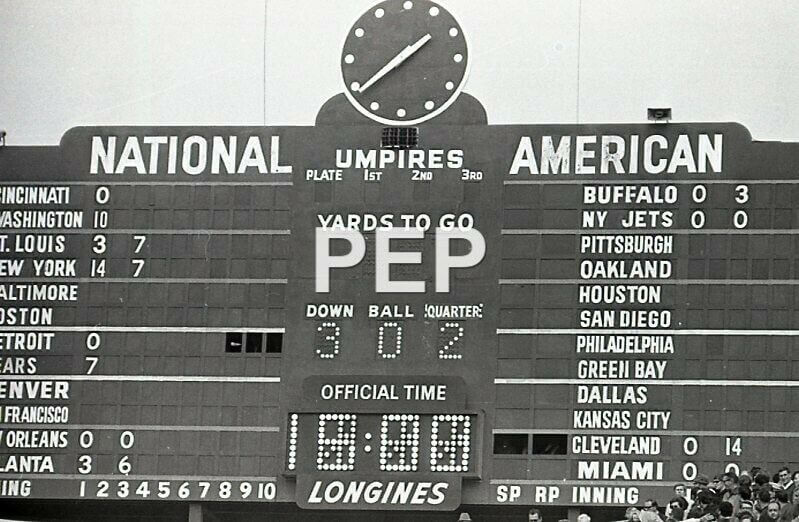 Please continue sending these in! You're welcome to send me any scoreboard photos (with answers please), and I'll keep running them.


MLB Playoff Uni Tracking
It's BAAAAACK.Alex Rocklein has been tracking the jerseys of all the teams involved in the MLB Post Season for the past several seasons. We've almost reached the World Series, with the Astros wrapping up the American League Pennant last night, and Atlanta and the Dodgers playing Game Six of their NLCS. One small change: any team that has a front number on their jersey shows the number of the starting pitcher from that game (previously it was all #21). Alex sent me the graphic below before the game was complete, but the jerseys are correct.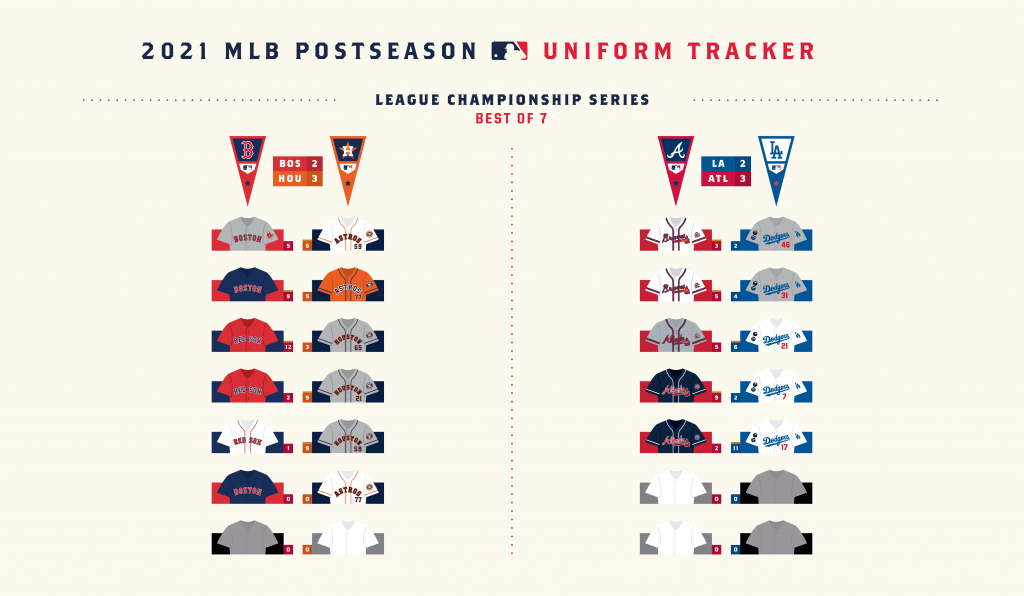 Here's the full tracker (which will get filled in as we go through the NLDS/ALDS, NLCS/ALCS and World Series):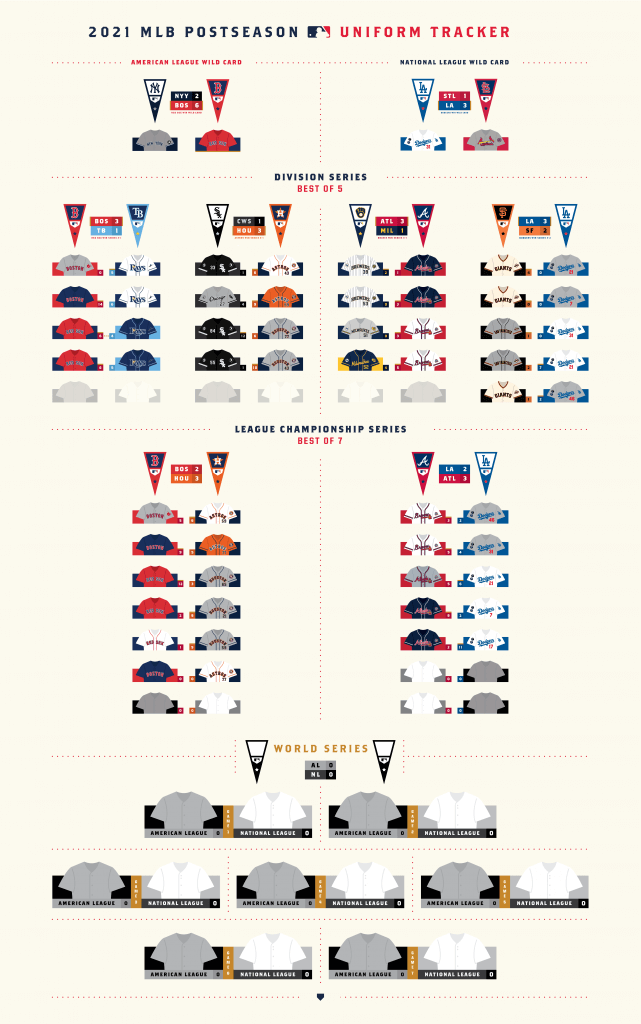 I hope you guys enjoy this annual feature and you'll thank Alex for all his effort with a quick "Thanks" in the comments below! Look for this feature every weekend until the World Series is complete!



Bulletin reminder: Paul here. As most of you know, it really bugs me that teams and leagues never refer to their uniform ads as "ads," or to their uni advertisers as "advertisers" (instead using terms like "branding partner" or "helmet entitlement partner").
One person who disagrees with me on this is Ben Thoma, a longtime Uni Watch reader who also happens to be a longtime veteran of the advertising industry. For my latest article on Bulletin, I interviewed Thoma about the language of advertising, and about whether a company's logo on an NBA jersey is or isn't an ad. You can check it out on my Bulletin page. Enjoy!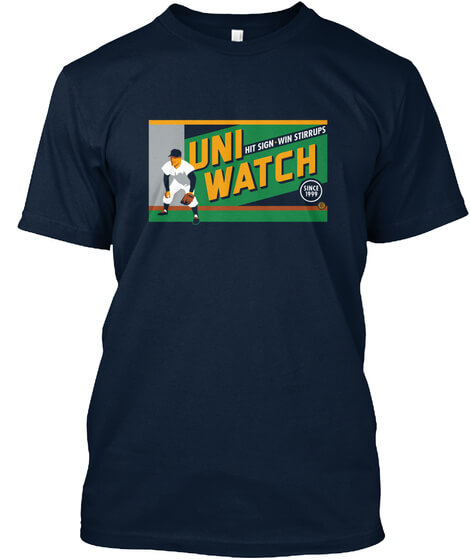 Also: In case you missed it on Friday, I've revived this awesome "Hit Sign, Win Stirrups" T-shirt, designed by the great Todd Radom. It was originally available as a limited edition in February of 2017. Lately I've had a few requests for it (apparently some of the originals have gotten a bit ratty over the past four and a half years), so I've decided to make it available once again.
Short- and long-sleeved versions are available here. If you want any other formats (women's, kids', hoodie, V-neck, etc.), drop me a line and I'll hook you up.
Here's a closer look at the design (click to enlarge):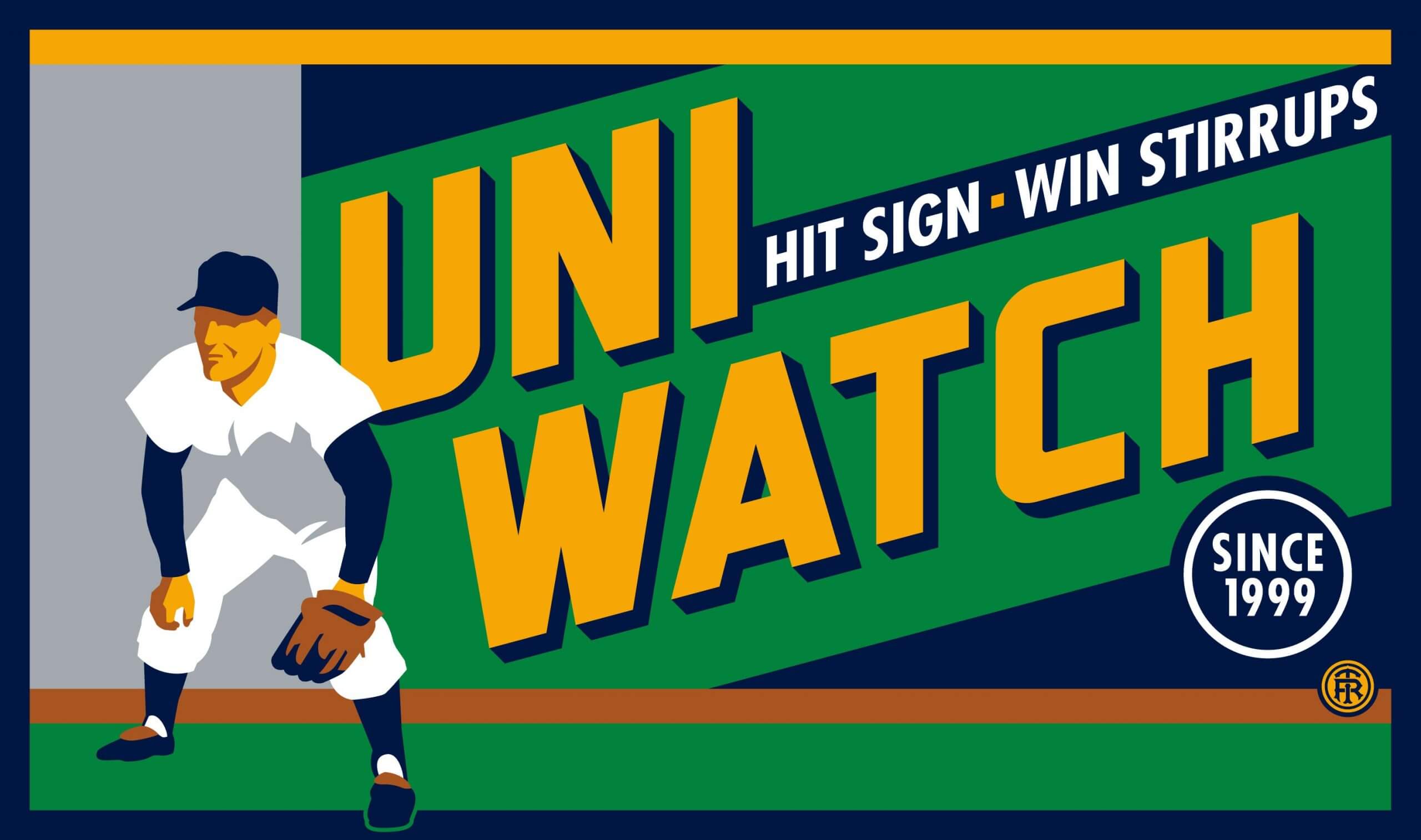 Again, the shirt is available here. My thanks, as always, for your consideration of our products.


The Ticker
By Anthony Emerson


NFL News: During Thursday Night Football, the broadcast package used an incorrect Broncos logo, with the upper lip and snout of the bronco cut off (from Daniel Hermanson).


College/High School Football News: Here are this weekend's uni combos for Northwestern, NC State, Virginia Tech, Tennessee and Syracuse (thanks to all who shared). … Here's a new one: High school team has street address down side of pants (from Chris Berumen).

Hockey News: The Blue Jackets have a new home helmet advertiser (thanks, Phil). … Here are the Lightning's Stanley Cup Champion rings. The rings can be "opened", for lack of a better term, revealing an additional inscription (from Wade Heidt).

NBA News: The Celtics' gorgeous new Classic Edition unis made their on-court debut against the Raptors at the Garden last night. … Sports Illustrated named the best uni for every NBA team. I'm sure our readers will find nothing at all objectionable about this list (thanks, Phil).

College Hoops News: The University of Northern British Columbia women's team have unveiled a new uni featuring a logo designed by an indigenous artist, the first to be worn across Canadian college athletics (from @rProDart).

Soccer News: Dynamo Moscow of the Russian Premier League wore a gorgeous one-off kit to honor legendary keeper Lev Yashin, considered to be the greatest keeper of his era. He was known as the Black Spider due to his all-black keeper's kits. Unfortunately, Dynamo reverted to their standard home kit after a pregame ceremony honoring Yashin.

Grab Bag: Here are a few of the helmets that some F1 drivers will be wearing during this weekend's US Grand Prix in Austin. Clockwise, that's Daniel Ricciardo of McLaren with the Dale Earnhardt-themed helmet (closer look here), Lando Norris of McLaren with the stars-and-stripes helmet, Valtteri Bottas of Mercedes with the Austin-themed helmet, and George Russell of Williams with the sheriff-themed helmet (from Russell G. Flynn).


Uni Tweet of the Day
Remember when hoop unis had no makers marks, no ads, and exotic names like "home" and "road"?
The pinnacle of NBA dunk contests and uniforms… pic.twitter.com/m2NyuvAh0r

— 80s Sports N Stuff (@80sSportsNStuff) October 22, 2021


And finally… that's all for today. Big thanks to the Jersey Club for their visions of MLB City Connect jerseys and caps, and Alex for his MLB tracking. Everyone have a great Saturday and I'll catch you back here tomorrow with the SMUW Crew. Till then,
Peace,
PH