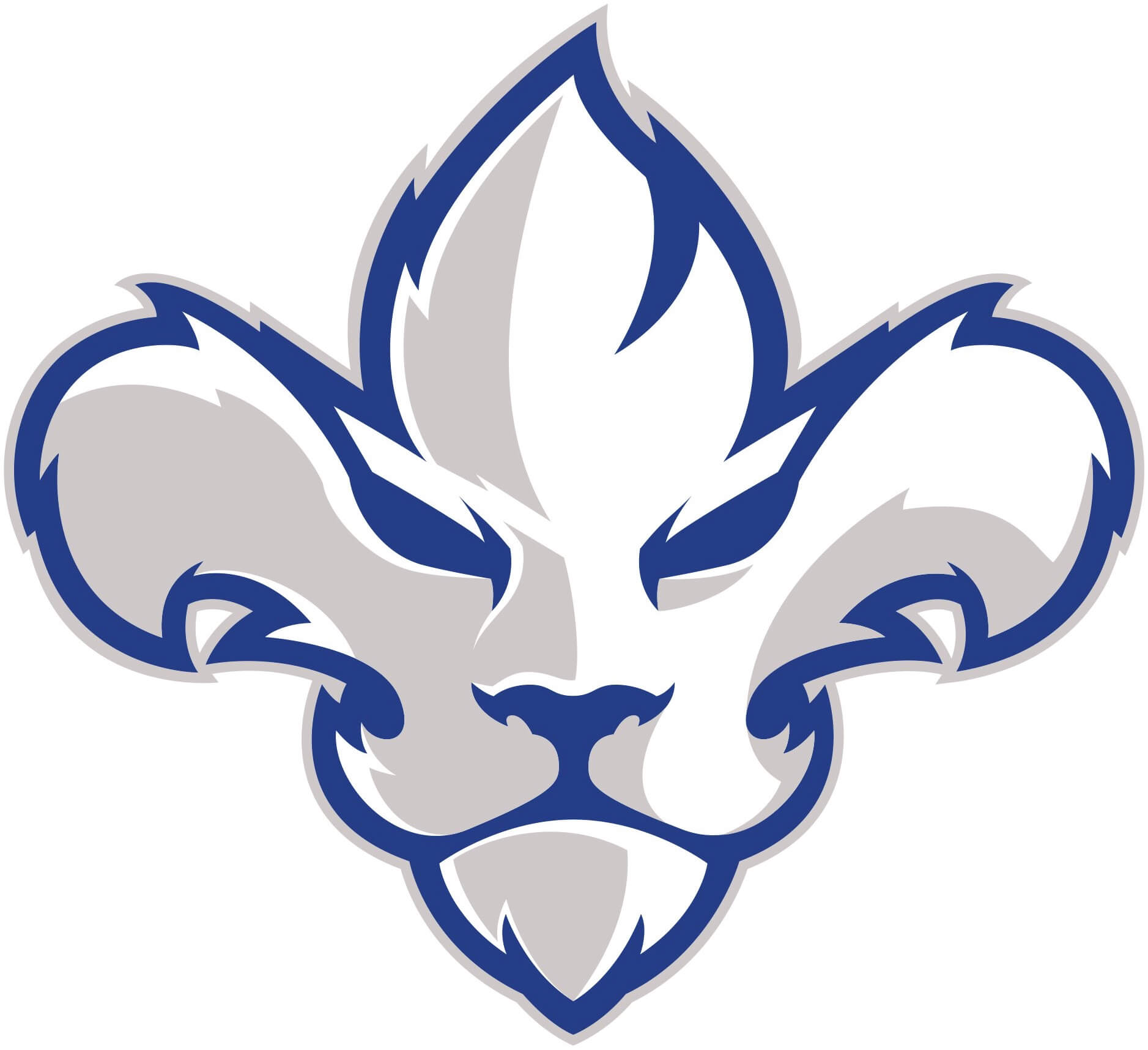 A team logo by itself doesn't usually do much for me. I mean, I like a good logo as much as the next guy, but I usually want to see how the logo looks on a uniform, how it fits into a fully integrated identity system, and so on. That's why I usually don't like it when teams release new logos without releasing new uniforms to go with them.
Sometimes, though, a logo is such a good piece of design that you (or at least I) have to tip your hat and say, "Wow, that's really good," even if we don't yet have all the surrounding visual context. That's the case with the logo for the ECHL's latest team, the Quebec-based Trois-Rivières Lions, which was released yesterday and feels like an instant classic.
The logo's excellence is all the more remarkable considering that it uses two well-worn tropes that have been around forever. A few jillion teams in various sports have used a fleur-de-lis, and there are lots of teams with lion-based logos (including some that aren't even called the Lions), yet this new logo manages to combine those familiar signifiers and come up with something entirely new.
Even the logo's "storytelling" bullshit — of course there's "storytelling" bullshit — boils down to two elements that are largely innocuous:
• The lion is supposedly "metal-plated" and the grey tones are supposedly rendered in "Metal Grey," because Trois-Rivières has a longstanding metalworking heritage (which explains why the logo's hype video features a burly blacksmith, thereby neatly combining "storytelling" bullshit and blue-collar bullshit). It's insipid, but whatever — there's nothing particularly metallic about the shade of "Metal Grey." It's just grey! I wouldn't even have known about the supposed metallic aspect if I hadn't read about it on other websites that were too lazy to think for themselves and instead chose to parrot the team's press release.
• The Lions will be affiliated with the NHL's Montreal Canadiens, so the lion's forehead (or, if you prefer, the top lobe of the fleur de lis) is shaped like a torch — a reference to the Habs' favorite pageantry prop. Yeah, whatever — again, I wouldn't even have noticed the torch shape if other websites hadn't copy/pasted from the press release, and the shape works fine as the lion's forehead, with the torch aspect seeming mostly coincidental. Fine by me!
This isn't the first time Trois-Rivières has had a hockey team called the Lions. The original Trois-Rivières Lions played in the late 1950s and were affiliated with the Rangers, so they wore Rangers-style uniforms with diagonal chest lettering (click to enlarge):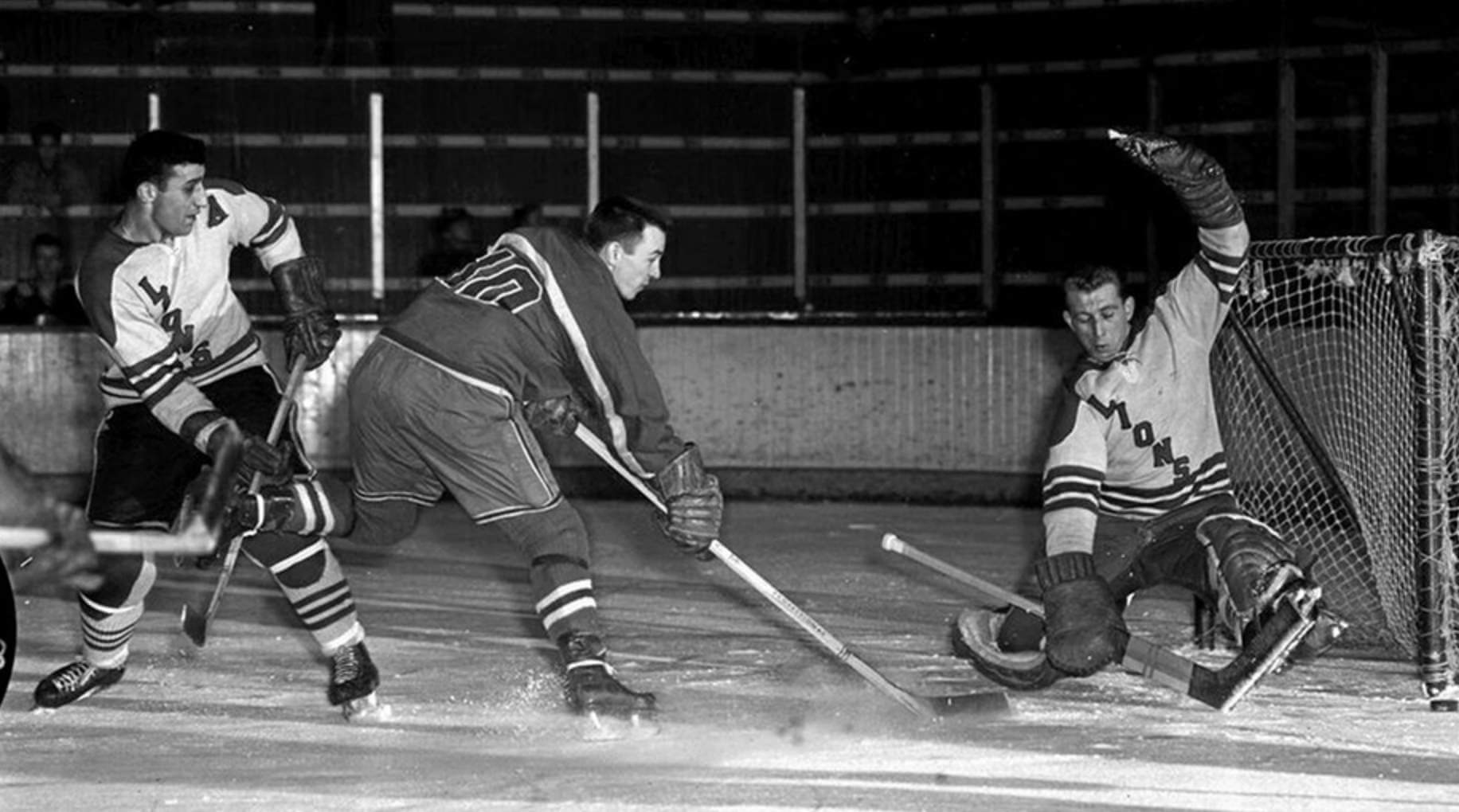 Obviously, they couldn't go back to that design (or anything like it), since the new team is affiliated with the Canadiens, not the Rangers. But nobody could have expected the new direction to yield such spectacular results. And seriously, what were the odds that a lion-based logo in 2021 wouldn't be roaring or baring its fangs or some other "intimidating" nonsense like that? This logo is an utter miracle!
The design was done by a Canadian firm called Win X Two, which also handled the design work for two other ECHL teams: the Newfoundland Growlers and the Iowa Heartlanders. Neither of those designs even approaches the brilliance of this logo. And just imagine how good it'll look on the team's jerseys — can't wait to see that!
The team will begin play this fall. Realistically, I'll probably never see them play. But I'm still totally stoked about the logo. Uni Watch's highest rating.
• • • • •
• • • • •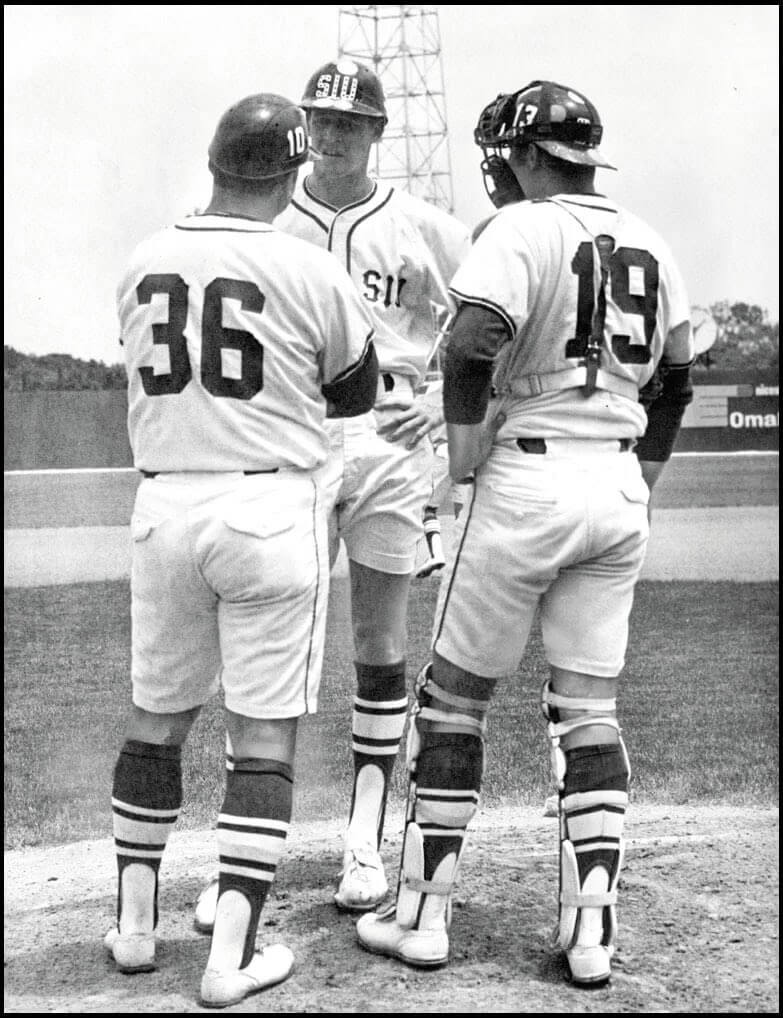 Click to enlarge
There's a lot to unpack here: We've seen lots of photos over the years of minor league baseball teams wearing shorts, but I'm not sure I've ever seen a shorts-clad college team before. That's Southern Illinois in the 1969 College World Series.
But that's just the start of the weirdness on display in this photo. Consider:
• TV numbers on the helmets — and they don't match the jersey numbers!
• What's with the weird "riveted" style for the helmet logo?
• Is there something on the helmet brim?
• Two of the three helmeted people appear to be a coach/manager and a pitcher!
• White shoes!
That's a lot of uni goodness wrapped up in one photo, people!
Just to make things even more confusing, a newspaper clipping indicates that SIU wore red shorts and T-shirt jerseys in the '69 CWS (click to enlarge):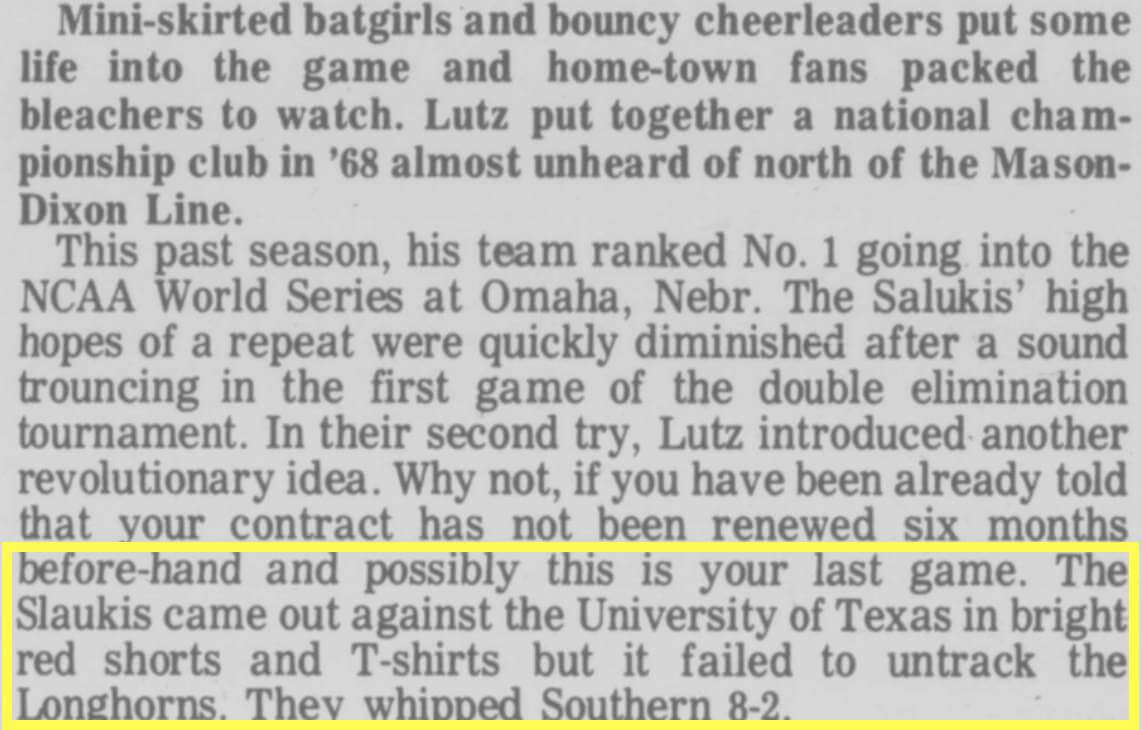 Hmmmmm. So that's something to investigate further.
(Major thanks to Max Gittelson for this one.)
• • • • •
• • • • •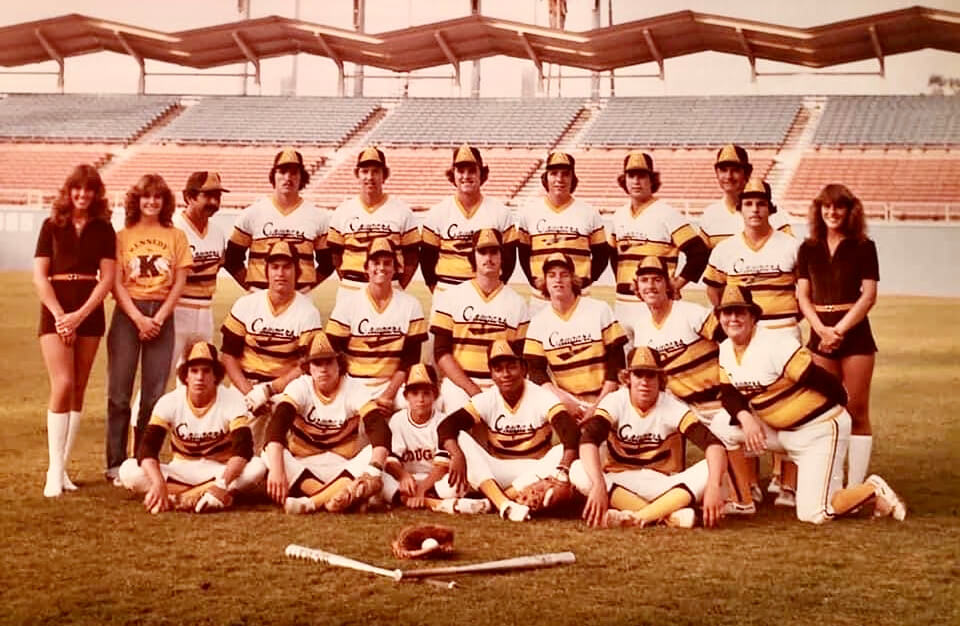 Click to enlarge
Too good for the Ticker: This photo shows the John F. Kennedy High School baseball team just before they played in the 1981 Los Angeles city championship game at Dodger Stadium. Man, those uniforms — the colors are a little washed out in the photo, but those are Padres colors on a tequila sunrise template. Brown stirrups and gold sannies, too! Proud JFK alum Bob Timmerman reports that they ended up winning the game but did not bring the uniforms back the following season.
• • • • •
• • • • •

Click to enlarge
ITEM! Important Uni Watch cap news: I recently got in touch with Ebbets Field Flannels to order some new Uni Watch cap inventory. But they told me that they no longer had access to the green wool fabric we'd been using for our caps. They sent me samples of two potential replacement fabrics, but both of those were much darker than the fabric we've been using and didn't feel right to me. So I won't be getting any more caps from EFF, at least for now.
That means the caps we currently have on hand will be the final inventory of this product. At present, adjustables are sold out but we have small quantities of all fitted sizes from 7 through 8. If you want one (or more than one), get your order in now — once they're gone, they're gone!
I haven't yet decided if I'll to seek out a new cap supplier or if I'll just get out of the cap biz. Either way, I won't make that decision until we've sold out of the EFF caps, so get 'em while you can and then we'll decide about whether there'll be a new chapter of Uni Watch headwear. Thanks!
• • • • •
• • • • •
The Ticker
By Anthony Emerson


Baseball News: Does anyone have any idea what was going on with Twins P Scott Erickson's sleeves in 1994's throwback game against the Rangers? Perhaps just a production error for a one-off uni? … Astros P Lance McCullers is on a rehab stint with the Sugar Land Skeeters, and is wearing his Astros pants with the club — the Skeeters don't have piping on their pants (from @SteveinLC). … On a similar note, Padres OF Trent Grisham is on a rehab assignment with the El Paso Chihuahuas and wore his MLB pants (from @sdsuaztec4). … The Tulsa Drillers, Double-A affiliates of the Dodgers, wore T-Town Clowns throwback jerseys, but the jerseys were grey and they wore their regular white pants. Ruined the look (from @hardchargindaddy). … The History Channel has an article about the All American Girls Professional Baseball Association, and how uniforms were designed to conform to notions of femininity at the time (from Kary Klismet). … Looks like the D-backs will unveil their CC alternates this Sunday.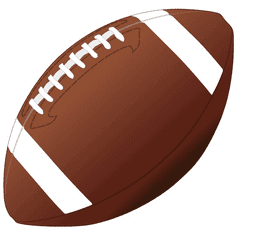 Football News: Raiders QB Derek Carr has switched to the new Vicis Zero2 helmet (from Kary Klismet). … Lots of uni weirdness went down at the 1985 Bears/Packers game at Lambeau, featuring an odd Packers NOB and no GSH sleeve memorial for two Bears players. … Virginia Tech has started issuing new numbers (from Andrew Cosentino). …What are the best alternate unis in the Big Ten? This blogger has thoughts on that (thanks, Phil).

Hockey News: Whoa, check out this weird un-yoked jersey the Oilers gave Grant Fuhr at the 1981 draft (from Steven Schapansky and Rob S.).


Soccer News: Big MLS uni bombshell yesterday, as what appears to be the New England Revolution's new logo was leaked. The Revs were the only club from MLS's inaugural season to still be holding onto their original crest. No, I don't like the change (from multiple readers). … During Tuesday's Colombia/Argentina match, a Colombia player's jersey crest began peeling off (from @BloodRust88). … UEFA has told Ukraine to change their Euro 2020 kits, saying that the combination of the map of the country including the Russia-annexed territory of Crimea (internationally recognized as Ukrainian territory) and the slogans "Glory to Ukraine" and "Glory to the Heroes" gives the kit "historic and militaristic significance" (thanks, Jamie). … Also from Jamie: Germany's women's team added a sleeve patch for a friendly yesterday against France. It's for their "Fußball, die" campaign to get more women involved in soccer. The slogan's derivation is that "die" indicates the word "Fußball" is gendered female. "Fußball" is normally male. The name is spoken "Fußball komma die." … Still more from Jamie: For a Denmark/Australia friendly today, Australia brought Denmark's Crown Princess Mary a shirt with "Matildas" (the women's team's nickname) as the NOB, as she's Australian. … Paris Saint-Germain's third kits have leaked (from Kary Klismet and Michael Zerbib).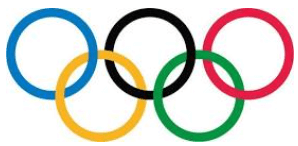 Olympics News:  Here's a piece on the evolution of Olympic uniforms from 1920 through this year (thanks, Phil and Timmy Donahue).

Grab Bag: ESPN's Sam Borden has a really great piece on gay rights activist Tom Ammiano, who was finally given a letterman jacket for track 63 years after his high school denied him one for being gay. Highly recommended — and have tissues ready (from Akul Nishawala). … Nike is celebrating their namesake, the Greek goddess Nike, with a line of shoes that misspells Nike's name in Greek. The shoes feature the name as "ΠIKΣ", which in Greek would be pronounced as "piks" (from Ebin Sandler). … Some truly deranged advertising deals are infecting golf's European Tour. … A North Carolina State blog has done a retrospective on the uniforms worn by the Wolfpack's football, men's basketball, and baseball teams during the 2020-21 season (from Kary Klismet). … Also from Kary: Astoria (Ore.) High School valedictorian used her speech to highlight the gender inequities in the school's team names. The boys teams are known as the "Fishermen," while the girls' teams are called the "Lady Fish". … The city of Dallas has adopted its own version of the Pride flag (from Timmy Donahue).
• • • • •
Big congrats to Nathan Haas (who runs Adelph Wear, maker of Uni Watch hockey and cycling jerseys) and his wife, who recently welcomed their first child into the world — a baby son. All best to you and your newly expanded family, Nathan!
As for everyone else, enjoy Phil's weekend content and I'll see you back here on Monday. — Paul