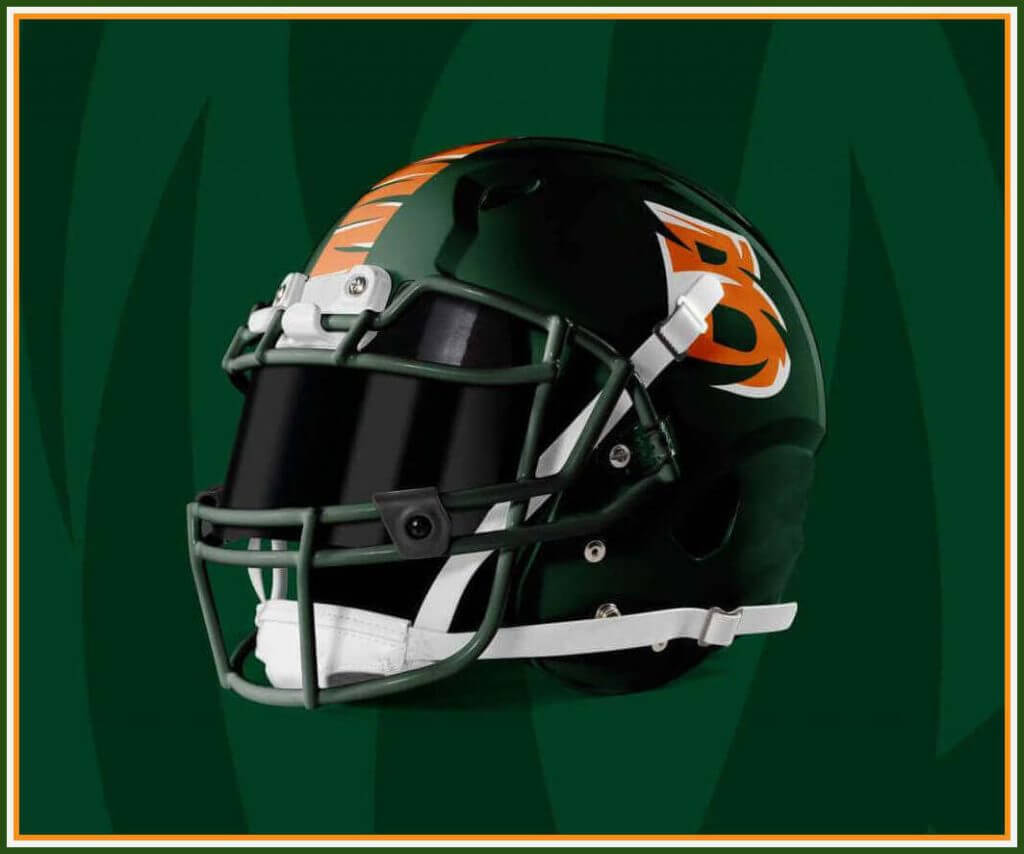 By Phil Hecken, with Jordan Grimes
Follow @PhilHecken

Good Palm Sunday morning Uni Watchers. As always, I hope everyone is staying safe (and getting those COVID-19 vaccinations!) and doing well otherwise.
A little over a month ago, I ran an article in which uniform designer Jordan Grimes redesigned the New Orleans Saints, and today Jordan is back, this time with a redesign for the Cincinnati Bengals. As you're all aware (or should be), the Bengals will soon be unveiling a redesign of their own, so I wanted to feature Jordan's efforts before that reveal.
If you look at the splash photo, you'll notice Jordan has designed a helmet in green and orange — "Green?" you say? Well, we know the Bengals won't be going in this direction, and when I first looked at Jordan's designs, I wasn't so sure it would work. But, please read on, as Jordan takes us through his design process and gives his take on how the Bengals would take these colors and run with them!
I'll let Jordan take it from here (click any image below to enlarge)…
• • • • •
Bengals Redesign
by Jordan Grimes
Hey fellow Uni-Nerds! The Cincinnati Bengals have a bright future ahead with a franchise QB, and that started this rebrand project — not the recent uniform leaks. Out with the old, in with the new. My take on this is a major departure in most areas, so be ready and enjoy!
+ + + + +
AFC North Division
Looking at the division Cincinnati plays in, AFC North, there are some similarities. The first and obvious is the Cleveland Browns and the use of orange. I read an interesting story on that: When the team was first founded by legend Paul Brown, he still owned equipment from his time in Cleveland and made use of it in Cincinnati. The other two teams in the division are the Pittsburgh Steelers and Baltimore Ravens. Both teams favor black in their color schemes as well.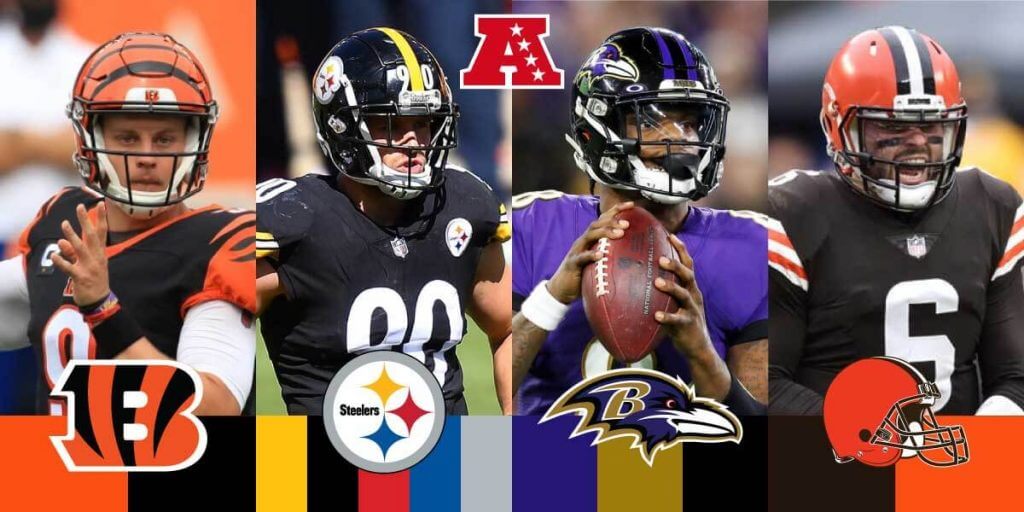 Taking all of this in made it clear to break from the divisional opponents color schemes and set a fresh identity for the Bengals.
+ + + + +
Color Update
The shade of orange is going to stay similar, more yellow like the tiger, but create distance between them and the Browns who also use orange heavily.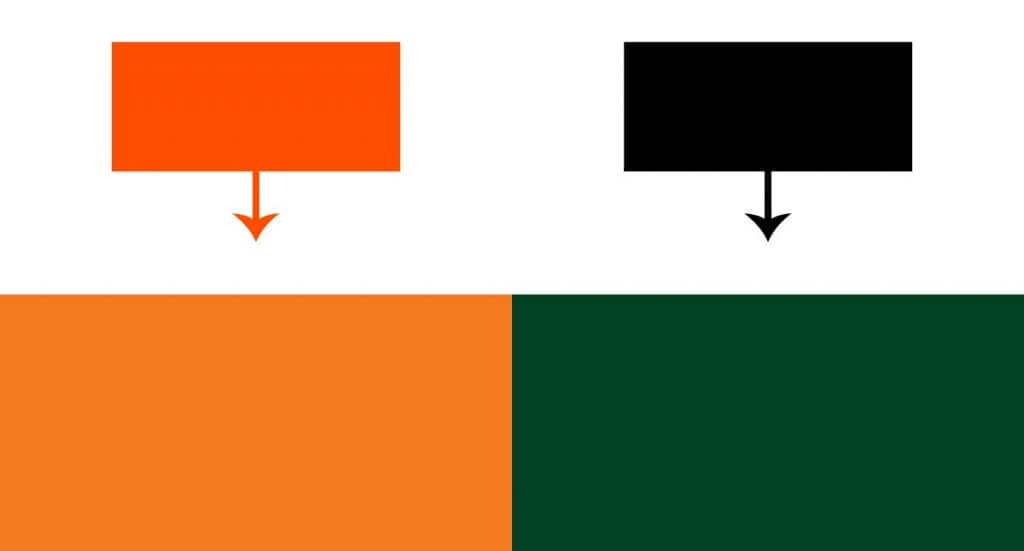 For the first time in team history the color scheme will not include the color black. With this refresh it will be forest green as the secondary color, a nod to nature and Bengal tiger habitat.
+ + + + +
Primary Logo
The new color and energy of this rebrand is reflected in the primary logo update.

I did not want to model the stripes after the Bengal per se, but more-so create a mark that felt organic. It has orange and white for the tiger, then green for its habitat, and it's all composed together. For extra depth, there is a stroke and drop shadow applied.
When I think of the Bengals, one of the first things I think of are those drop shadow numbers, and I wanted to bring that over to the primary mark.
+ + + + +
Logotype and Alternate Logos
Now with a theme, color, and primary logo it was time to extend the logo set.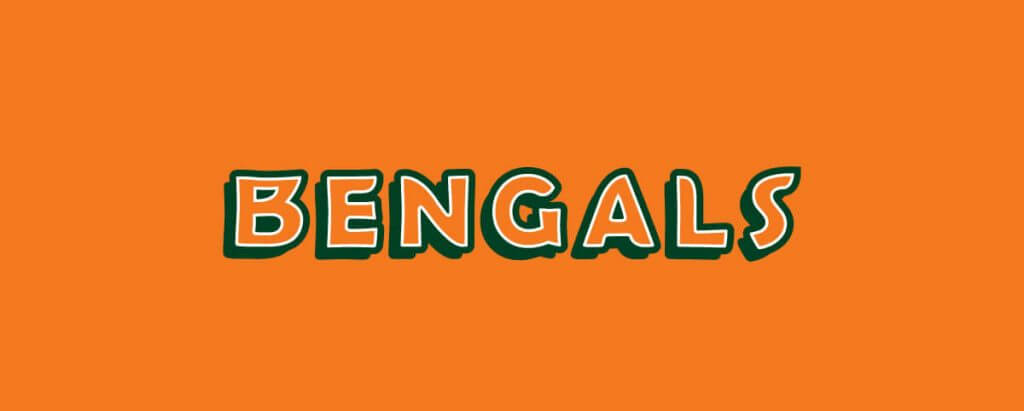 For the logotype I simplified the B and used the font Berlin Sans for the remainder of the logotype. For the alternate logos I used Rockwell Extra Bold.

+ + + + +
Okay, let's get to the uniform mockups!
__________
Numbers
The jersey numbers are very similar to the old set.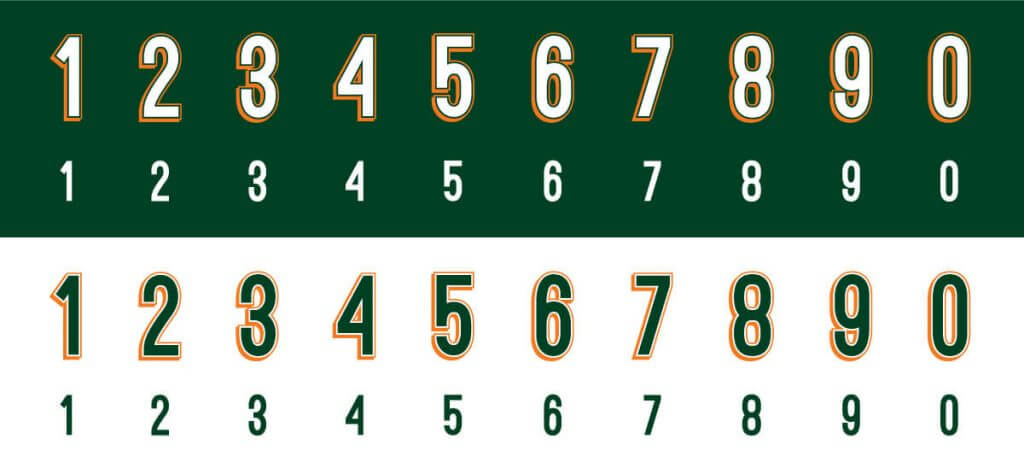 I wanted to keep the drop shadow as stated earlier, and the number style still works. For smaller application the numbers have a simple solid color variation as well.
+ + + + +
Helmet
By far the biggest departure came when I started on the helmet. First was the color. I wanted to use that new green to really set the Bengals apart from the division. I typically go with the same face mask color as the shell, and I made that move here.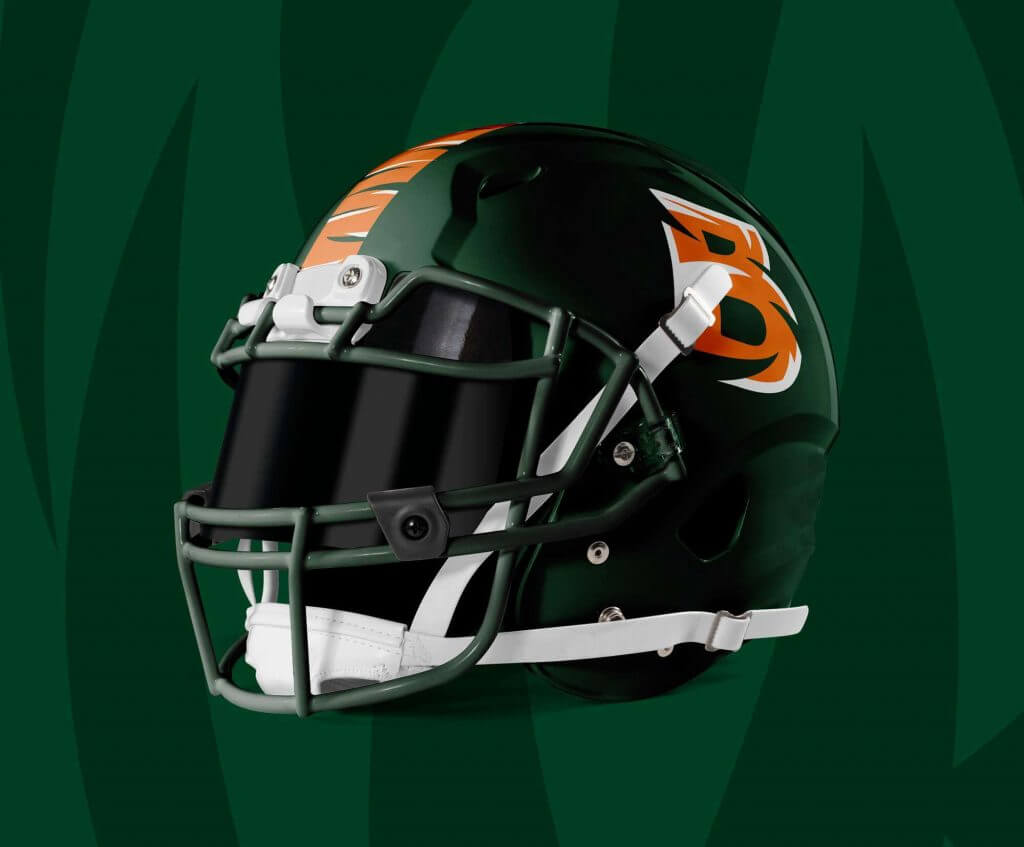 The primary logo sits on both sides. And not only to appease the stripe lovers out there, but to add some flavor to the helmet, I have a striped orange stripe down the middle. Not just any stripe though.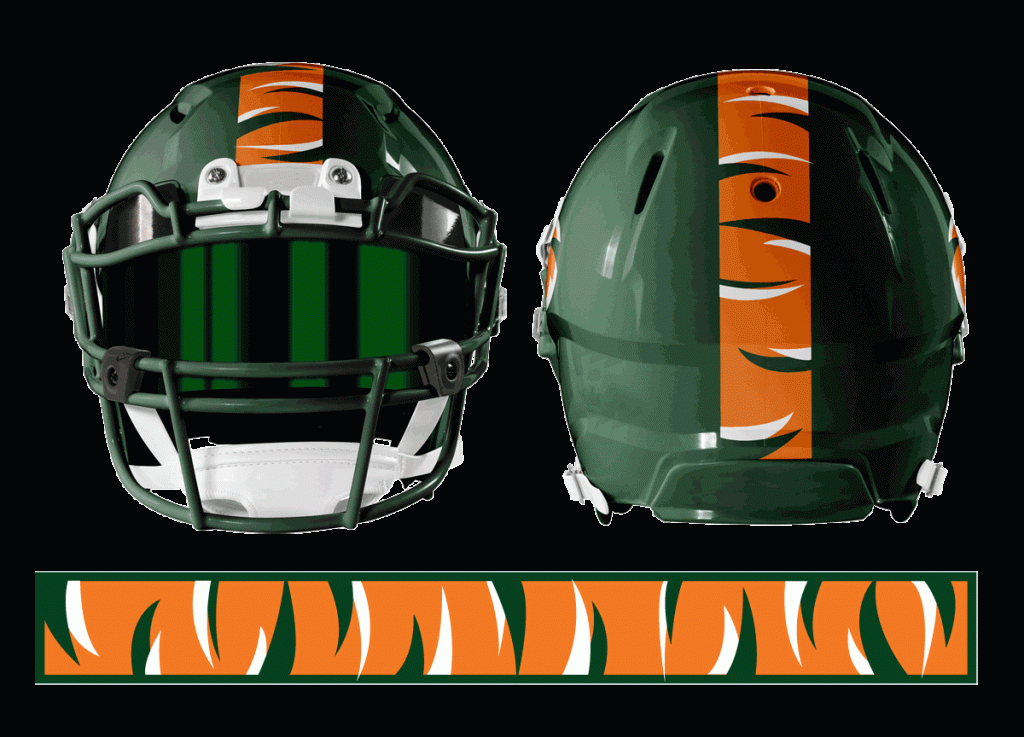 My grand idea for this element is that each helmet stripe is different because the stripe is cut from a random repeating pattern.
+ + + + +
Jersey
Some of the elements created thus far can be quite busy, so on the jersey I wanted it to take a back seat and be simple.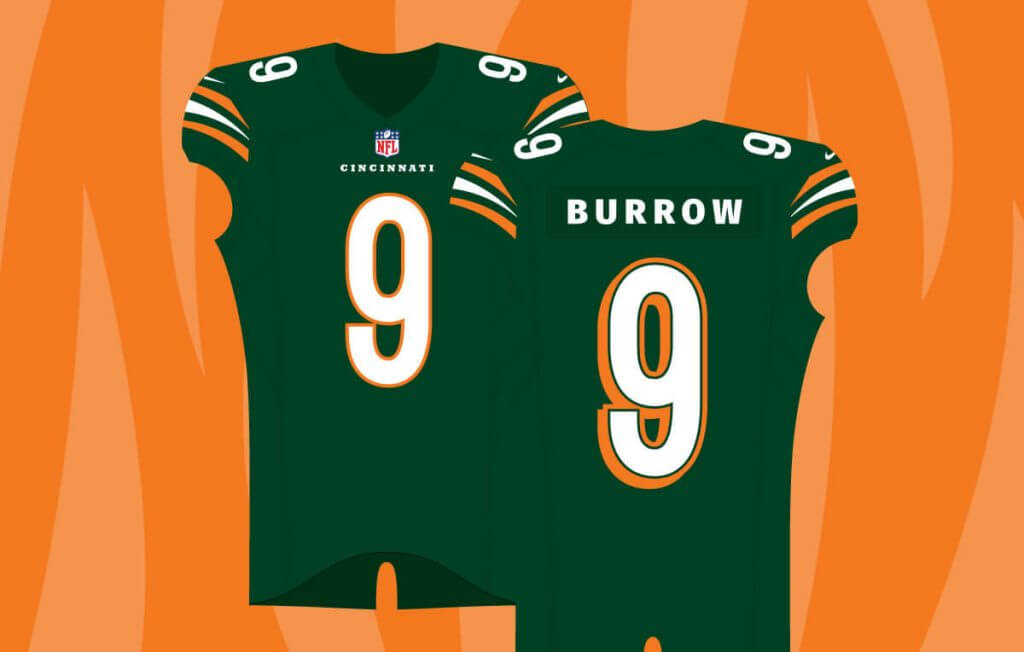 Triple stripes on the shoulder. Cincinnati on the chest. Shadow numbers on front/back and solid numbers for the shoulder.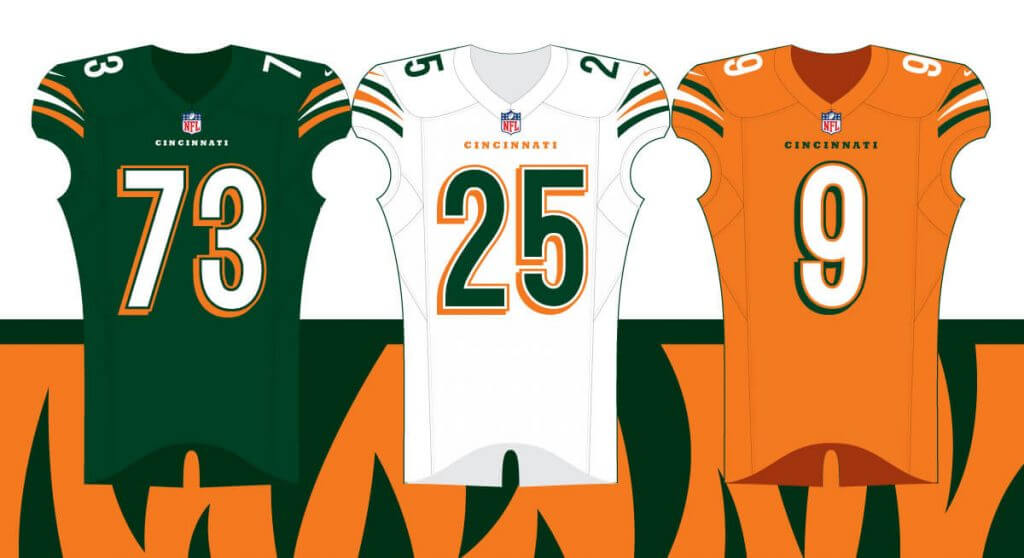 Green for home games, white for away, then orange for a rainy day. Every team needs an alternate right?!
+ + + + +
Uniform set
Keeping the theme of staying simple, the pants are a solid contrasting color to the jersey. The socks get fun with this tiger-stripe gradient.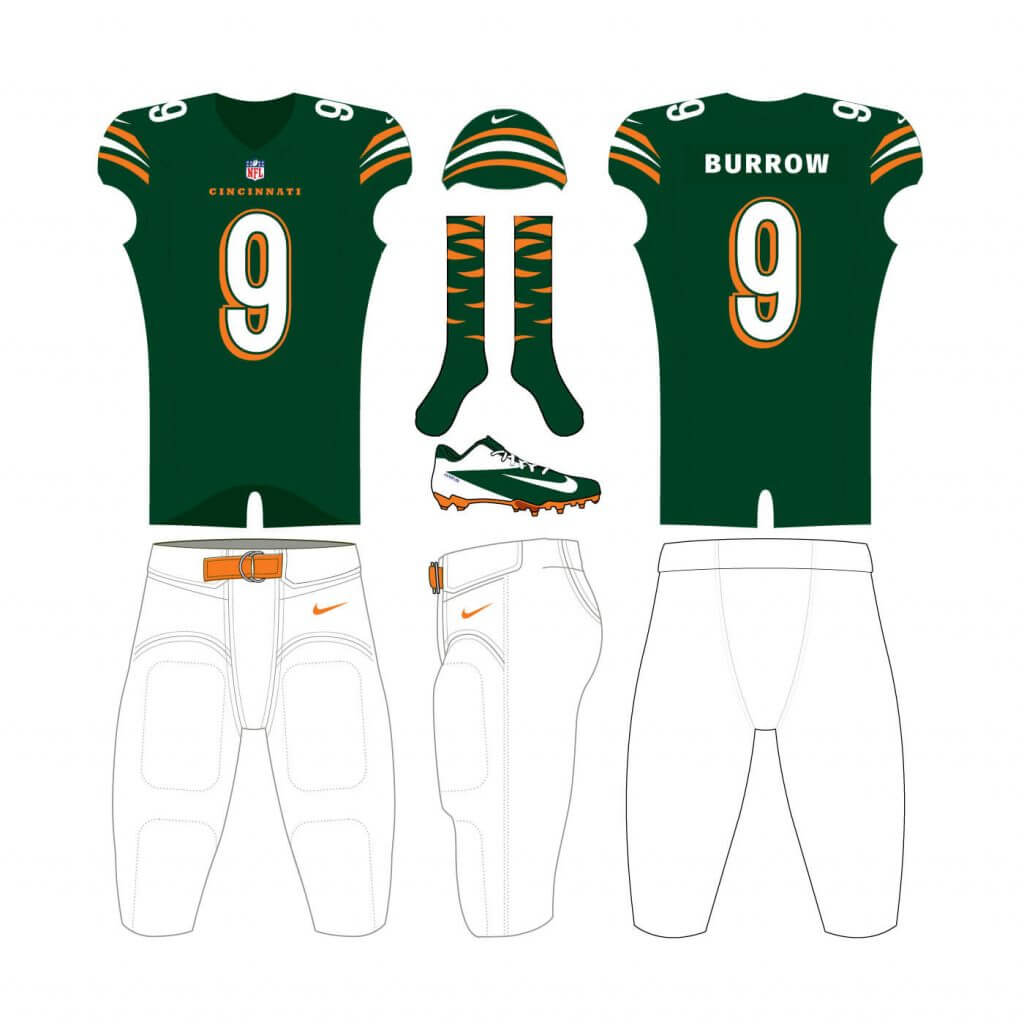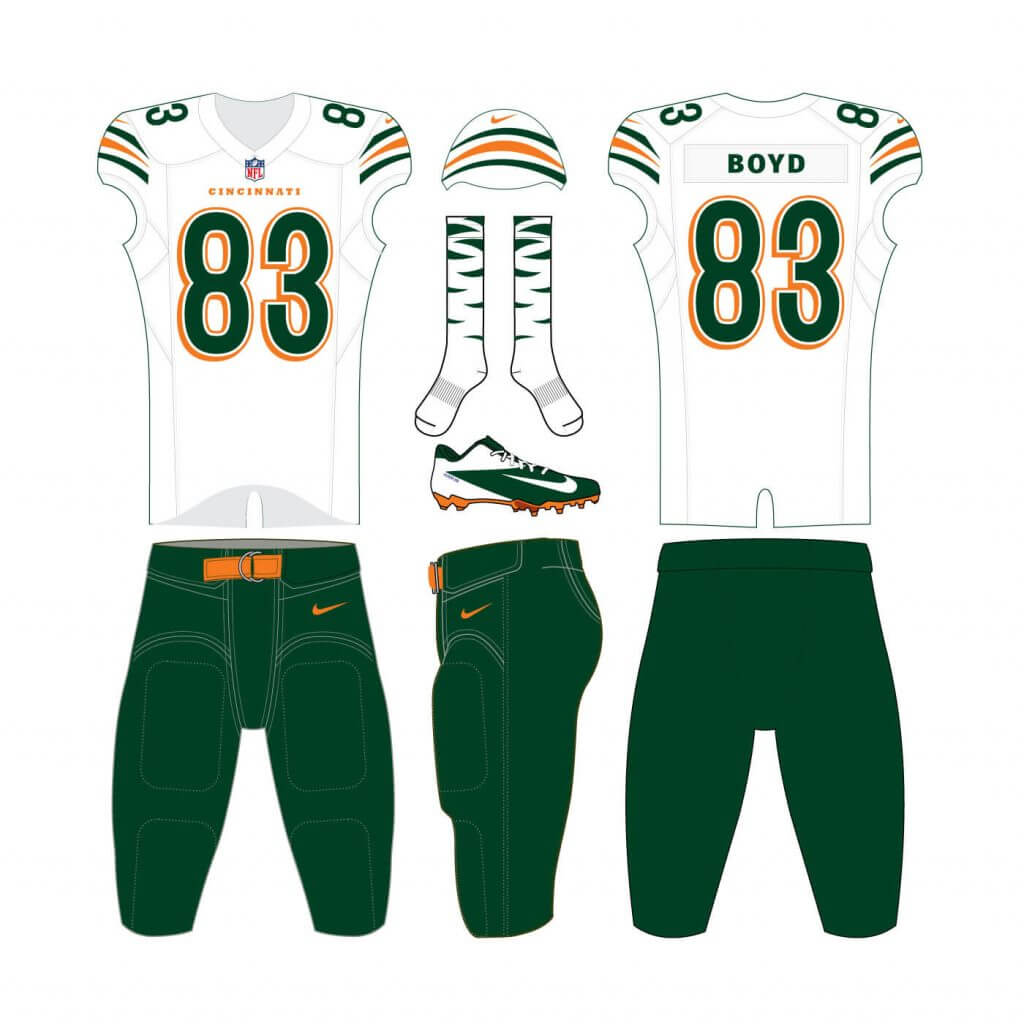 As a last breath for this post, here are some realistic mockups.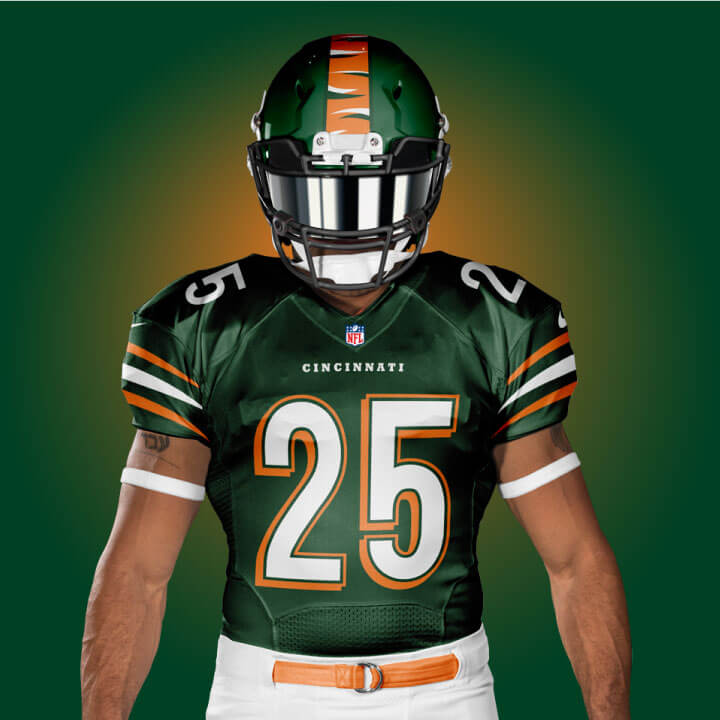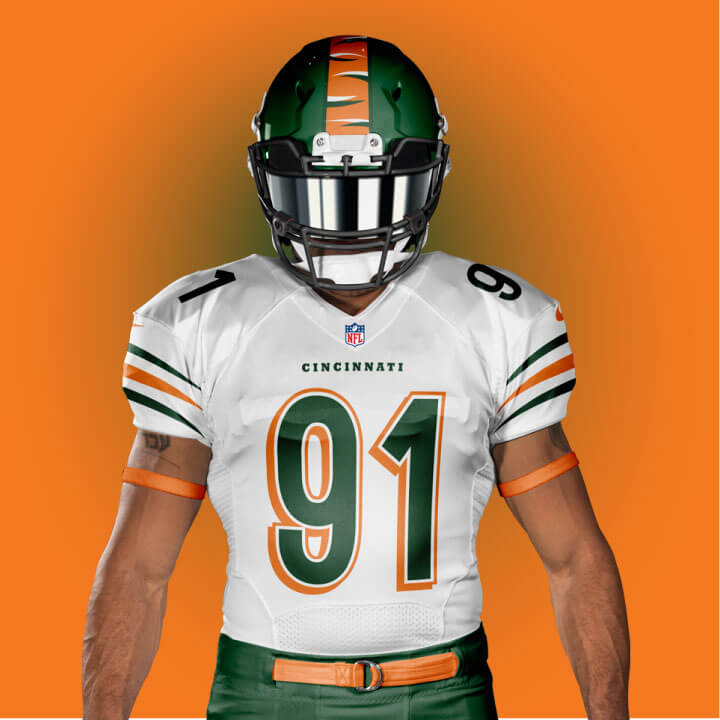 __________
I know this is a uniform audience so I will end it here, but check out my website for further brand application in this project! Follow me on Twitter (@j7grimes) for my in-progress takes and attempts.
• • • • •
Thanks, Jordan! This was (another) really fun concept to look at, and I love how you go through your thought process for this redesign!
OK readers — what do you think?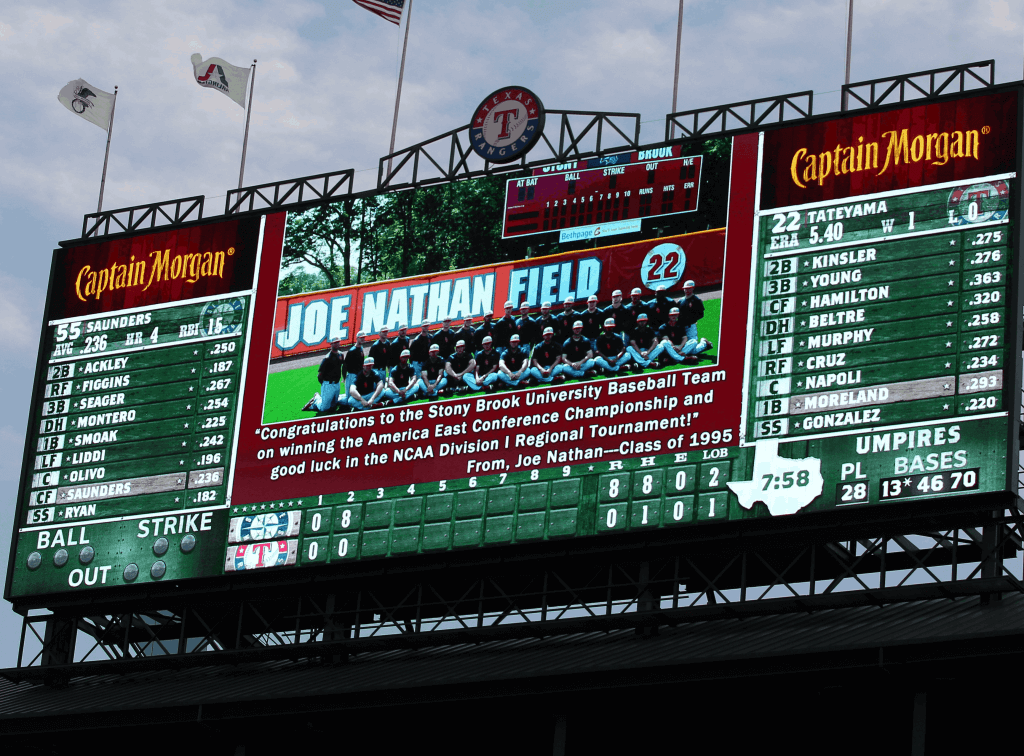 Guess The Game…
from the scoreboard
Today's scoreboard comes from Chuck Schick.
The premise of the game (GTGFTS) is simple: I'll post a scoreboard and you guys simply identify the game depicted. In the past, I don't know if I've ever completely stumped you (some are easier than others).
Here's the Scoreboard. In the comments below, try to identify the game (date & location, as well as final score). If anything noteworthy occurred during the game, please add that in (and if you were AT the game, well bonus points for you!):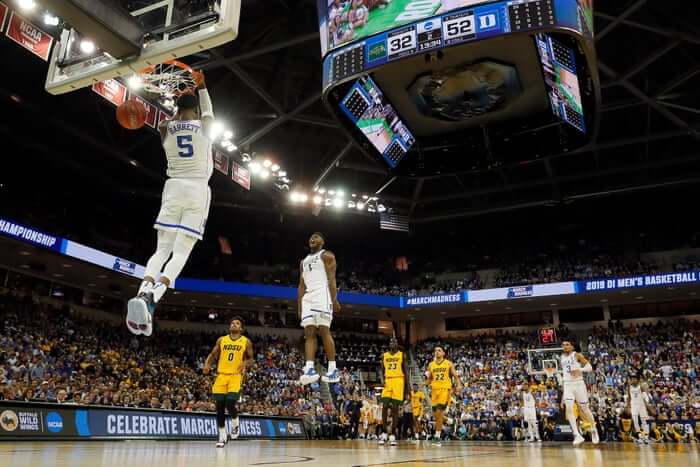 Please continue sending these in! You're welcome to send me any scoreboard photos (with answers please), and I'll keep running them.


Are You Ready For Some…
…5 & 1 NCAA Football?
It's technically not football season, but as you're all probably aware, COVID-19 did a number on all sports this past year, and FCS (Football College Subdivision) schools opted out of a fall schedule, instead choosing to play their normal fall games this spring. We haven't really given it (any) coverage, but one of my 5 & 1 selectors, Eric Bangeman, offered up his services to give a 5 & 1, FCS edition. We were going to start it a couple weeks ago, but stuff happened, so today will mark the first (and as it turns out, only) FCS 5 & 1 edition. The reason? You'd be surprised how difficult it is to find photos of any of the games, though Eric did manage. Unfortunately it took him three or four times longer than the normal 5 & 1, so we both decided it's probably not worth the effort going forward.
Nevertheless, Eric did a nice writeup for this weekend's games, so I'm going to run it below. Are you ready for some football?
• • •
FCS 5 & 1
by Eric Bangeman
On the last Sunday of March, it's not unusual to be talking about college sports unis. After all, it's March Madness, one of the most popular sporting events on the calendar. There's also lots of college baseball going on, and on the pro sports level, spring training is winding down, while the NBA and NHL seasons are rounding the last turn into the homestretch.
But I'm not here for any of the above. I spent much of my Saturday with an eye on ESPN+, watching week 6 of the college football season.
That's not a typo: With the exception of the Ivy League and Mid-Eastern Athletic Conference, Division I-FCS schools are halfway through the 2020 regular season, which was delayed due to the pandemic. Instead of Northwestern vs. Illinois or Cal-Berkeley vs. Washington, we've got Northern Iowa vs. Western Illinois and Cal Poly vs. Eastern Washington. Different teams, different togs, but the same 5&1. Strap in—we're going where college football uni-watching has never gone before.
__________
Honorable mention: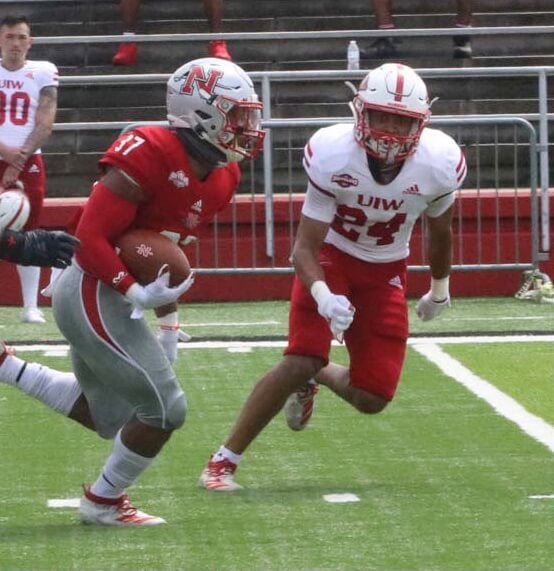 Incarnate Word at Nicholls State

We head down to Thibodaux, Louisiana for this tilt between the University of the Incarnate Word Cardinals and the Colonels of Nicholls state. Normally a red-on-red matchup like this wouldn't get a second glance from me, but silver pants and silver helmets worn by the Colonels really made the game pop. The Cardinals white helmets and jerseys, which were paired with red britches, made for a solid-looking matchup.
__________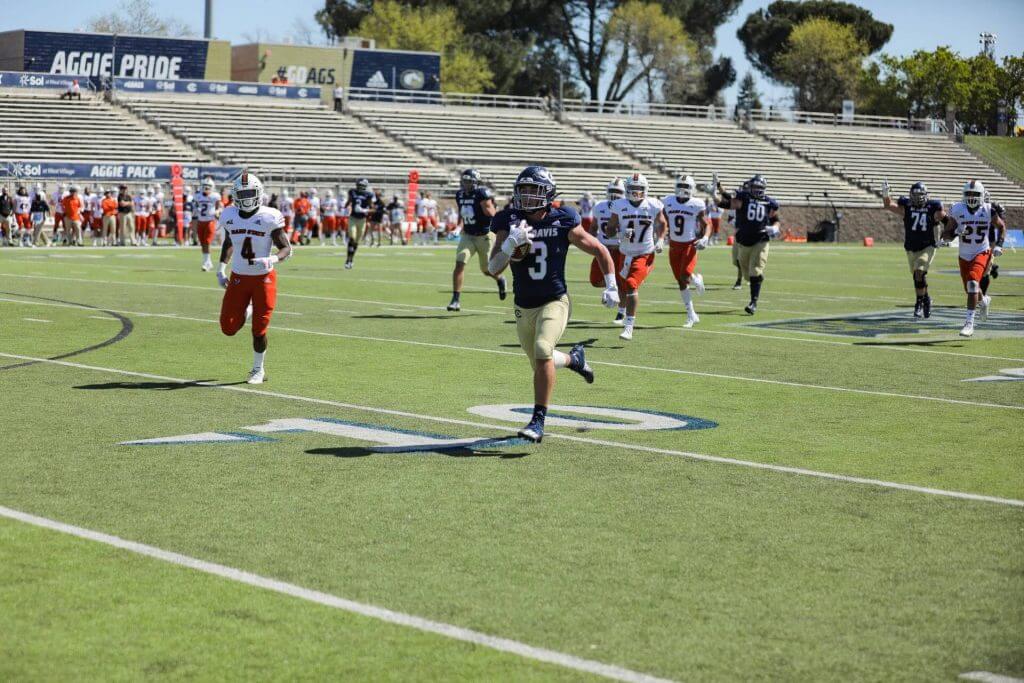 5. Idaho State at Cal-Davis

California sunshine and wishbone Cs abounded in Davis, as the Idaho State Bengals crossed the Sierra Nevadas to take on the University of Califonia-Davis Aggies. You'll have to trust me, given the scarcity of game photos online, but Idaho State does a better job of being the Bengals than Cincy. I have to dock them for a stupid font, but their white-white-orange combo has no other downside. I love the wishbone C on the Aggies' helmets, and the dark blue hats and shirts combine nicely with the light gold pants.
__________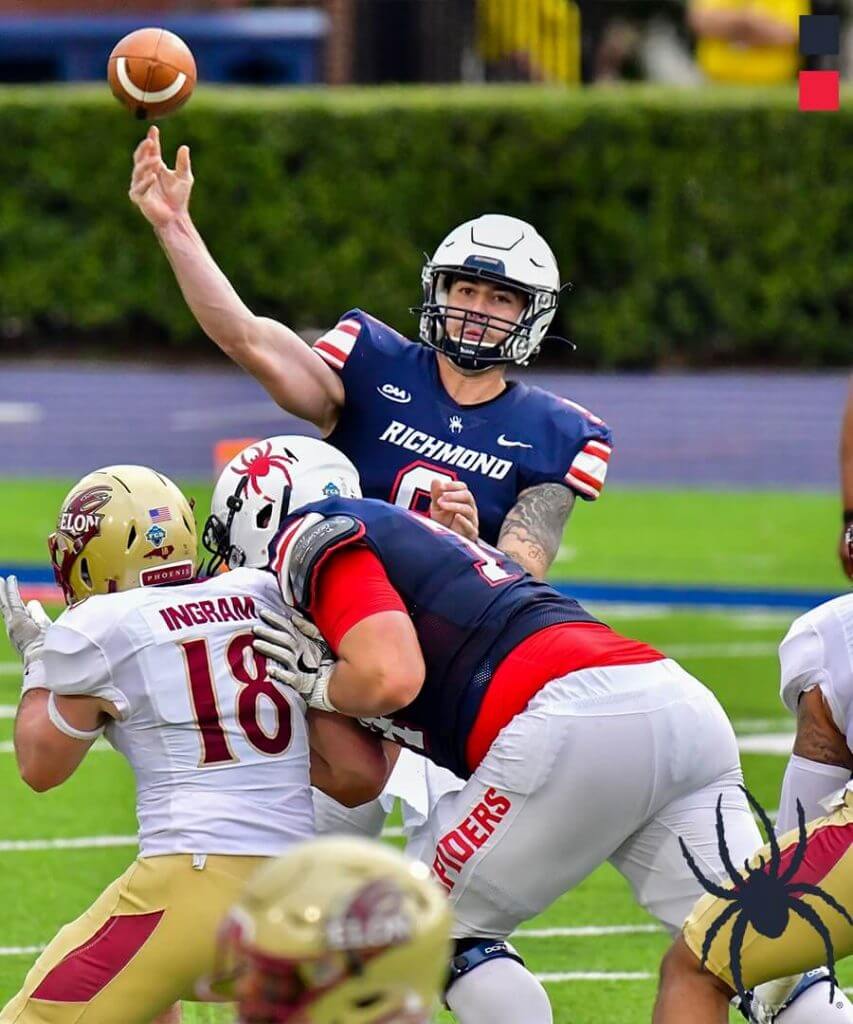 4. Elon at Richmond

Spider. He is my hero. At least the Richmond University Spiders are when they look this good. Sure, they get a deduction for team name on leg, but actual sleeve stripes more than make up for it. I also the look of the white helmet with no blue on it with the blue jerseys. The Phoenix of Elon University remind me of the Birmingham Stallions of the long-gone USFL. Gold-white-gold always pairs nicely with blue and white.
__________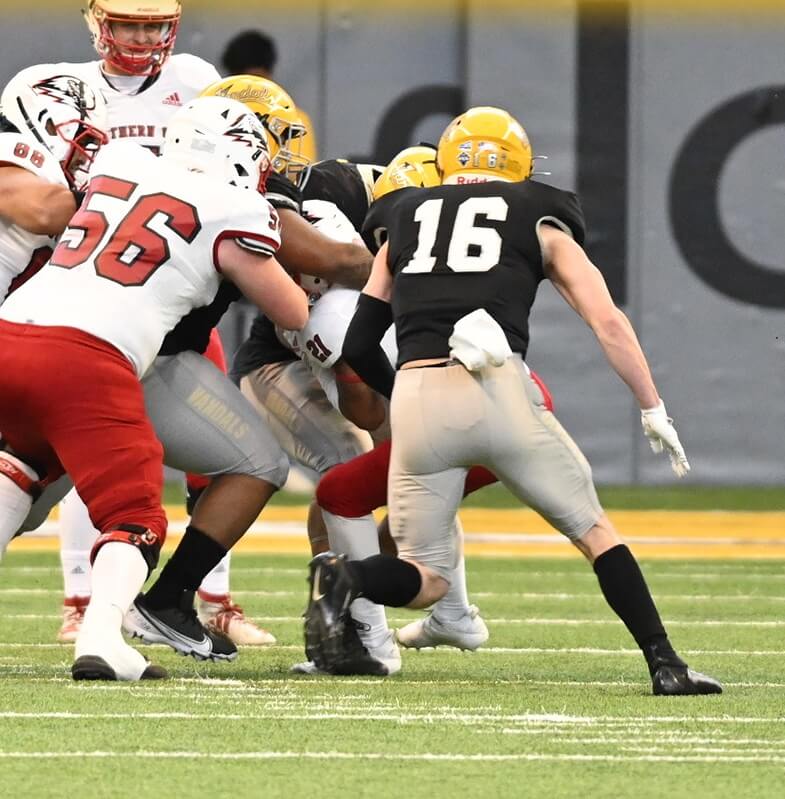 3. Southern Utah at Idaho

Up to Moscow for our second Big Sky tilt. Not only does the University of Idaho have the coolest nickname in Division 1, but yellow helmets, black jerseys, and gray pants are a seriously underrated uniform combination. The Southern Utah University Thunderbirds showed up with white-white-red, and both teams sported the big, classic block numbers. I would have ranked this game higher had it been played outside.
__________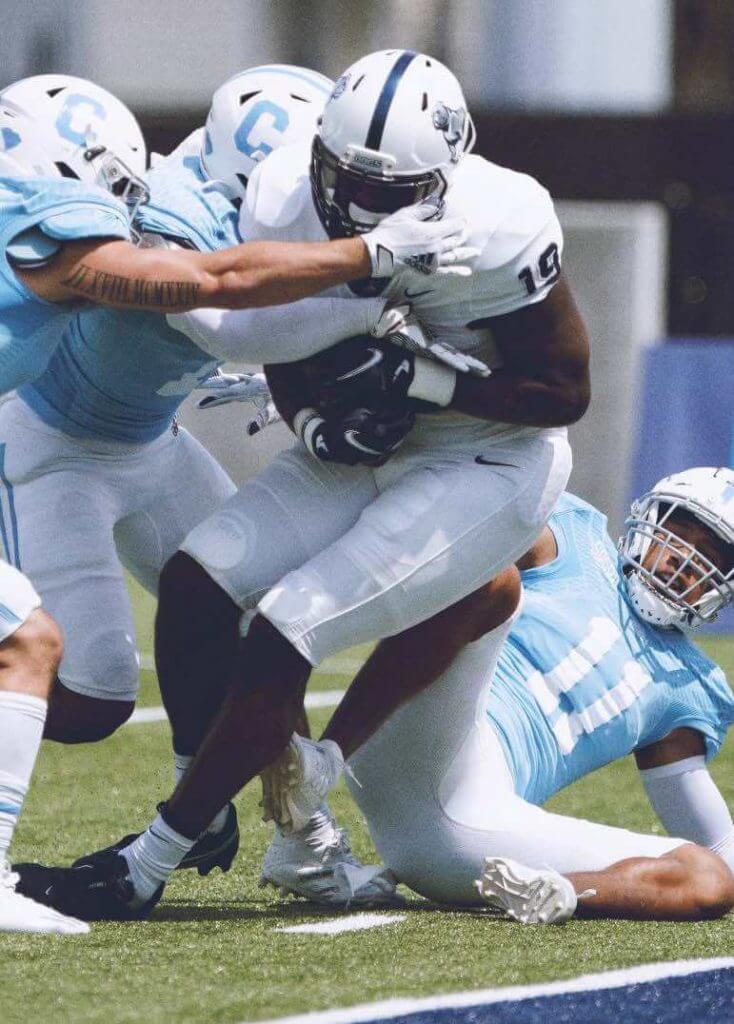 2. Samford at The Citadel

I've got three questions for you: Do you like it when both teams have the same nickname? Do you like military academy football and the option? Better yet, do you like really awesome football uniforms? If you answered "yes" or "no" to any of these questions, read on. It was Bulldog on Bulldog on the bright green field turf of Johnson Hagood Memorial Stadium in Charleston, SC. The Citadel had gorgeous "Citadel blue" jerseys paired with white helmets and pants. Samford showed up in an all-white combo with dark blue accents, and the result was something I'd stare on any fall Saturday.
__________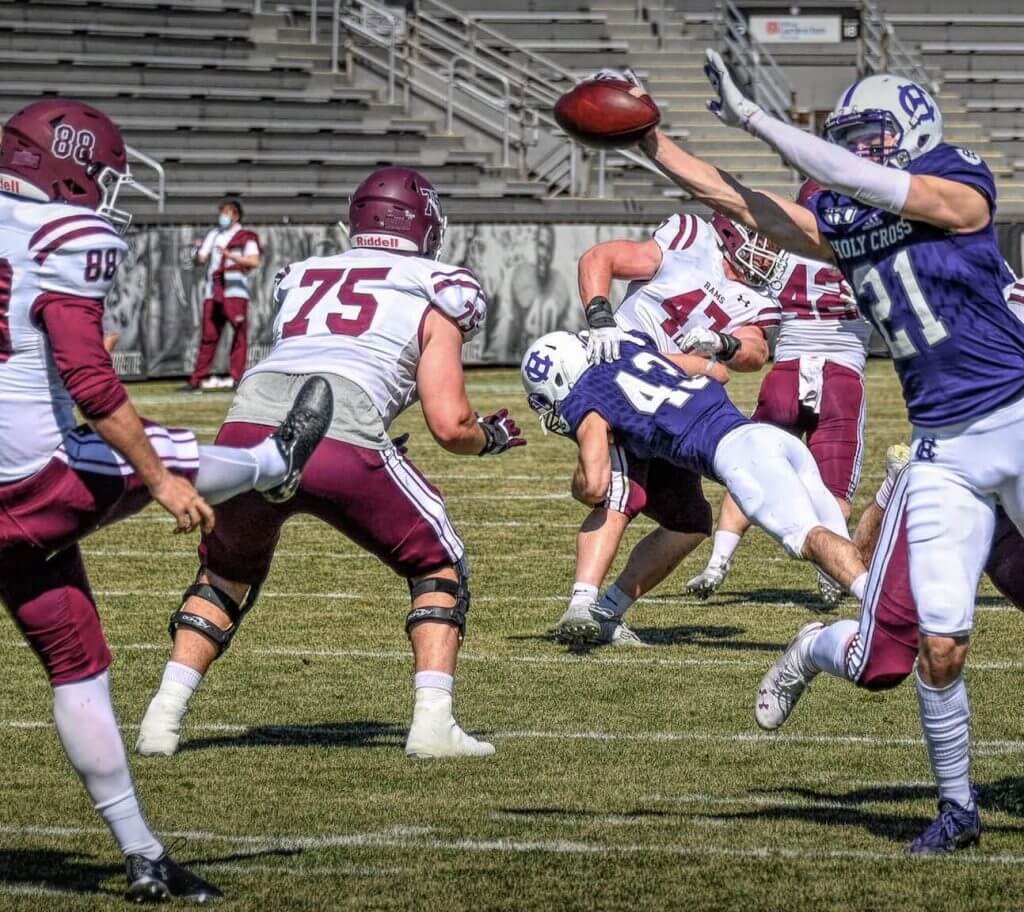 1. Fordham at Holy Cross

We head up to New England where the spring sunshine made the Rams-Crusaders matchup pop. What pushed this matchup into the #1 spot was the timeless uniforms that wouldn't have looked out of place in 1971 or 2021—UCLA stripes, block numbers, pants stripes, with nary a side panel or italic font to be found. The visiting Fordham Rams were decked out in maroon hats, white jerseys, and maroon pants. The Holy Cross Crusaders (it may be time to rethink that mascot à la >Valparaiso University) looked resplendent in white-purple-white.
__________
& 1 Northern Iowa at Western Illinois

Unlike our fearless leader, I like purple. Don't tell Paul, but purple is my favorite color. I wore it proudly during my D-III college football days in the mid-80s. But while I'm a fan of purple unis, I am appalled and offended by purple-on-purple violence. In this case, the crime scene is in Macomb, Illinois, where the Western Illinois University Leathernecks hosted the University of Northern Iowa Panthers. On a crisp fall afternoon with bright sunshine on a freshly mowed grass field, this game would've looked much better. Instead we had gray skies and a grassy field still waking up from a winter slumber. The Leathernecks donned their white-purple-white home duds while Northern Iowa went black-white-purple. A few seconds of this was enough to send me searching for a better-looking game.
• • •
Thanks, Eric!


The "BEST OF" Kreindler's Korner
Hey guys & gals. You've enjoyed Kreindler's Korner for several years now, mostly on the weekends, on Uni Watch, but with the recent coronavirus outbreak, Graig's time is just too precious and he needs to tend to other things besides coming up with a new writeup each weekend.
So, going forward, for as long as the COVID-19 situation is bad in New York, I'm going to run a few "Best of's" until Graig returns.
Here's today's offering:
• • •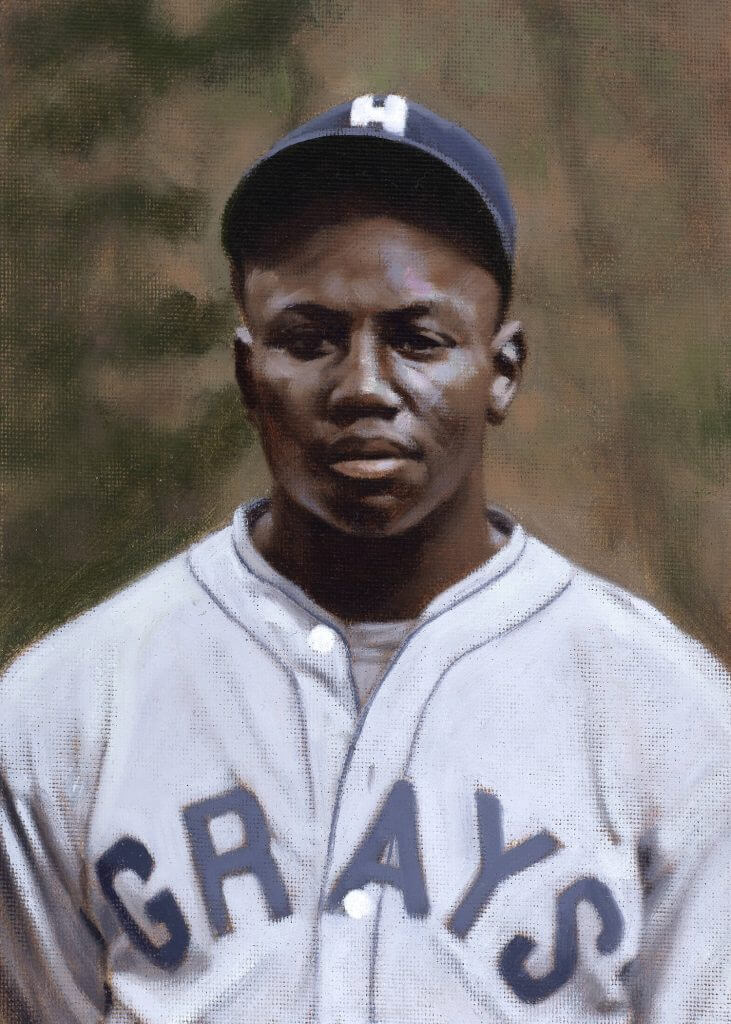 Title: "Josh Gibson, 1931" (color study)
Subject: Josh Gibson, 1931
Medium: Oil on linen mounted to board
Size: 5" x 7"

The 1931 Homestead Grays are considered one of the greatest Negro League teams of all-time. Playing in the American Negro League that year, it's been said that they had a record of 163-23 against all levels of competition. We won't ever know whether those numbers are fully legitimate, but it's very probable that they did dominate their competition – the club boasted the likes of Oscar Charleston, Jud Wilson, Smokey Joe Williams, Vic Harris, Tubby Scales and a young catcher named Josh Gibson.

Many sources credit Josh with hitting 75 home runs that season, though 'officially' he only had 10, while slugging at a .545 clip. Regardless of the actual numbers, the following years instilled very little doubt that Gibson was one of the league's premier sluggers. One of his most famous (and perhaps apocryphal) feats is the ball he supposedly hit out of Yankee Stadium during game action. In an article written by the great Gary Ashwill for his blog Agate Type (which you NEED to follow), he discusses a home run in 1930 that at least one player claimed to have gone out of the ballpark.

This small portrait is one of 200+ such paintings of mine that were on display at the Negro Leagues Baseball Museum in the spring of 2020.
• • •
Thanks, Graig! You can (and should!) follow Graig on Twitter.


Too Good For The Ticker!
Got an e-mail yesterday from Eric Starke which included the following image: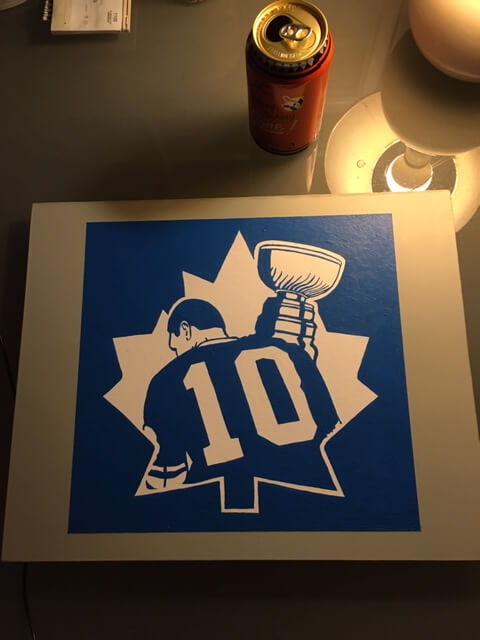 And the body read as follows:
I'm no (Graig) Kreidler (sic). Nor do I have the Gashouse gear but I painted this tonight for no reason other than this is the greatest patch of all time. To give context, I'm from Winnipeg and was bred to hate the Leafs but now that I'm pushing up on 50 years old, I've left behind loyalty in favor of iconography. I didnt put my "twist" on the image because you cannot improve this. It is the perfect wordless distillation of hockey.
Beautiful. Thanks for sharing.


Uni Watch News Ticker
By Phil

Baseball News: Check out this fantastic colorization of Willie Mays, Willie McCovey and Orlando Cepeda (from Chris Whitehouse). … New Era is now selling historical logo hats for NPB teams, "I don't think that they will sell them stateside. Actually the Hawks' Head for Daiei was only a batting helmet. Still love the Swallows YS shown here which started in 1994" (from Jeremy Brahm). … Boston College LHP Samrath Singh, who is Sikh, wears a turban with what appears to be a pro-cap when pitching (from Alex Giobbi). … Some serious throwbacks here in this Vintage Game (from Dustin Wood).

NFL News: We keep hearing chatter that the NFL could finally end its one shell rule in time for the 2021 season. If so, that would allow such fan favorites as the Bucs' Creamsicles, Pat Patriot and a Falcons throwback with a red helmet to return.

College/High School Football News: On Friday night, fans at South Point High School (in Charlotte, North Carolina) protested against the continued use of the school's "Red Raider" mascot, which "depicts a Native American man with red skin." … Fansided continues ranking Power 5 unis, and like most of their others, you'll probably disagree. … On the final play of scrimmage for Duke, they put in a robotic tackling dummy (from James Gilbert). James also notes the "Jersey number of announcer and former Georgia Tech player" is what was put on the dummy. Make sure to watch the clip to the end! … New uniforms (or at least jerseys) for Bucknell football (via Paul).

Hockey News: Eric Staal has been assigned #21 in the scorecard. He's been #12 everywhere else in his career, but that number is retired twice by the Habs for Dickie Moore and Yvan Cournoyer. Submitter Mike Engle adds, "Flip the digits, there it is. Source: this screenshot I grabbed from Tricolore Sports, the official merchandise arm of the Canadiens that runs the in-arena gift shop." … The BC Division in the WHL finally kicked off their season on Friday night, a little later than the other divisions. The Kelowna Rockets played their season opener debuting their new alternate uniforms. Here is a look (from Wade Heidt). … Also from Wade, Regina Pats backup G Spencer Welke received his first playing time in the crease this season on Friday. Here is a look at his new logo-abundant pads and gloves. … If you're dying to own an official Seattle Kracken sweater, this article (scroll down) thinks they'll be available in August. … The South Carolina Stingrays dressed in superhero costumes last night (from R-El E-Lee). … Last evening, the Calgary Flames wore special Canadian Armed Forces sweaters in warmups (from Wade Heidt). … Does this bode well for the NHL? Tony T. noticed this little faux pas (hockey has 3 periods, not 4 quarters).

NBA News: The Portland Trail Blazers recently acquired Norman Powell, who will take jersey number 5. That will mean the number's former owner, Derrick Jones, Jr. will be switching from 5 to 55, a rare in-season switch. … Speaking of in-season number changes, the Chicago Bulls rookie Patrick Williams will give up his #9 jersey to newly acquired Nikola Vucevic. That article also notes other numbers for other newly acquired Bulls. … ICYMI: The Lakers had a couple of memorials for Elgin Baylor on Friday night — a patch on their warm ups and a strip with initials on the game jersey. Submitter Matthew Wolfram notes the warm up patch is similar to recent patches used on game jerseys for Kobe Bryant and Jerry Buss. The similarities are accentuated by the fact that all three had surnames ending in 'B'.

College/High School Hoops News: Before yesterday's games tipped off, here is the updated NCAA uniform tracker (from Brandon Wright-Rowan). … Check out these pinstripe shorts being worn by Rowan County HS in it's 16th Region championship game against Ashland Blazer at Morehead State. The winner advanced to the KHSAA Sweet 16 (from Chad Hensley). … Yesterday, Oregon State University's warmups featured patches with 16 stars (for the sweet sixteen). From Jeremy Brahm. … Frederick Douglass HS in Kentucky has uniforms that say "The Farm," an homage to where the school was built in Lexington (from Josh Claywell). … Last night, Syracuse guard Kadary Richmond's shoes didn't match. One was black, one was orange (from Max Weintraub).

Soccer News: Art of Scoreboard wants to know why Hofstra is represented in purple on this scorebug (his, and my, alma mater, btw). Hofstra's official colors are Hofstra blue & Hofstra gold. … Manchester United's 2021-22 home kit has been leaked.

Grab Bag: The National Olympic Committee of the Republic of Belarus (NOCRB) has revealed its team's kit for Tokyo 2020 amid a threat of further sanctions from the International Olympic Committee (IOC). … "Alabama what?" read the subject of an e-mail from Johnny V, which included this photo of…something. He adds, "Not sure what this is" and I am in agreement. … Lacoste now features competition level shoes, after previously having been only a "lifestyle" brand (thanks, Brinke). … Check out Colorado's "Rocky Mountain" court in this v-ball match between Colorado & ASU (from Jeremy Brahm). … Tweeter Mark Healey found a "random logo" he'd never seen before (that's the Manhattan Bridge, if anyone is wondering). … The Mount Royal University in Calgary has their volleyball court sharing the same floor as the basketball court. To avoid confusion, the volleyball court has a light brown color, compared to the white/grey color of the basketball court that surrounds it (from Terry Mark). … The Mumbai Indians, who play in the Indian Premier League, have unveiled a new jersey for their 2021 season.


And finally… that will do it for today — BIG thanks to Jordan for the really detailed Bengals redesign project, as well as to all the other contributors. You guys are all aces.
Everyone have a good Sunday and I'll catch you here next weekend. I can't believe it but by then we'll be watching regular season baseball games, the NCAA will be down to their final four teams (both the men and women) and the Masters will be less than a week away. Things are finally beginning to (slowly, but surely) return to normal. You guys stay safe!
Peace,
PH