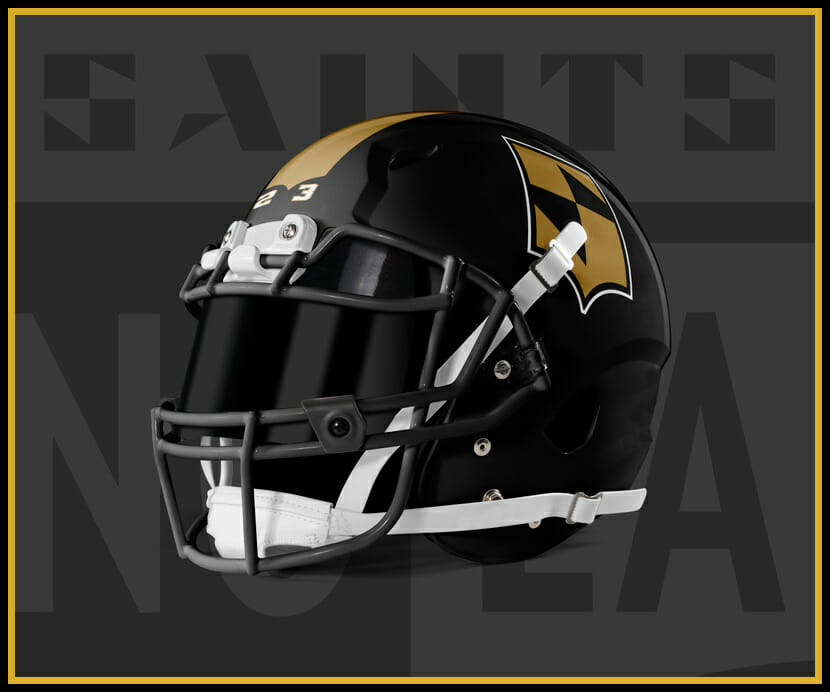 By Phil Hecken, with Jordan Grimes
Follow @PhilHecken

Good Saturday morning, everyone — hope all are safe and well, and if you live in most of the lower 48, that your weather is improving. Maybe I'm just getting old(er), but I am beginning to less and less enjoy the weather in December through March. After a series of some mild winters here in the northeast, mother nature wasn't having any of it this time around.
Now then. Earlier this week, I received the following e-mail from designer Jordan Grimes:
Hey Phil!

So excited about this new Uni tweaks and concepts feature. My submission today is for the New Orleans Saints.

The inspiration for this came from a logo competition for Super Design Bowl, and I went from a new logo to a new uniform. Digging into Saints logo history unraveled a mascot wielding a shield and I leaned on the shield with my own take. The color scheme is the same, and I am using their throwback number sets (love 'em).

Attached are a couple examples to include in the post, but more on my website!

Go and vote at Super Design Bowl! Voting on this ends on February 23rd! Thanks!

Jordan Grimes
Attached were four New Orleans Saints redesigns. I put them in my "Uni Tweaks" folder queue, almost without thinking, and was planning to run them in that section, and that would be that. But when I took a closer look, I noted he had linked both to his website and to the "Super Design Bowl" competition in which he'd entered his designs, noting there would be voting on his design that ends in a couple days. There were many more designs on his website, but no descriptions. So I asked Jordan if he could give me a few words of description — I got that, and more. What follows is the anatomy of a redesign (he calls it a rebrand, although I would call it more of a redesign).
Now, the Saints current uniforms are a mess, so I'm open to a redesign for them. Interestingly, if there were one element I wouldn't touch, it would be their gold helmet with the fleur-de-lis logo, but I really love the way Jordan thought out of the box on this one, and the more I look at the black helmet with his custom logo, the more I like it.
I'll let Jordan take it from here (click any image below to enlarge)…
• • • • •
Saints Rebrand
by Jordan Grimes
I present to you my submission for Super Design Bowl (SBD) – New Orleans Saints.
What is SBD? A friendly competition where two designers duke it out with the same challenge: Design a new logo for your assigned team. One logo. That's it. The public votes on them, and everyone has a good time. See my competition and others here!
Check out my work and process.
_____
Inspiration & Sketches
My inspiration came from reviewing the Saints logo history, and the shield graphic stuck out. From there, I wanted to see if I could combine the shield shape, and the letter 'S'. After getting enough sketch work in, I got to the computer and started to bring it to life.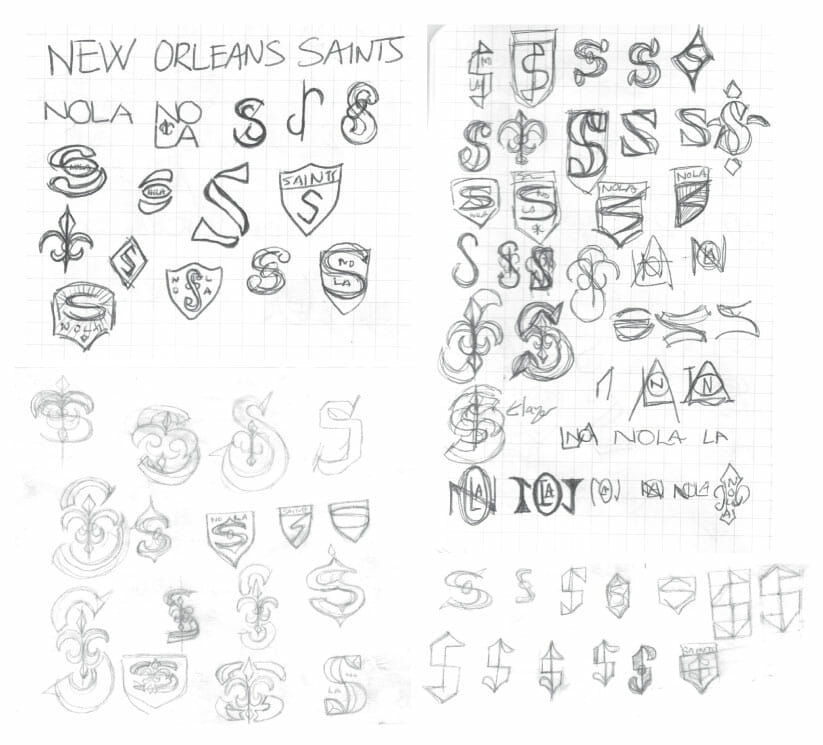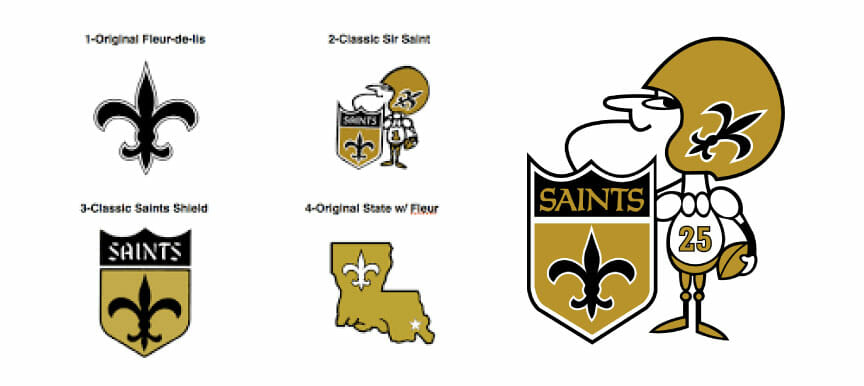 _____
Primary Logo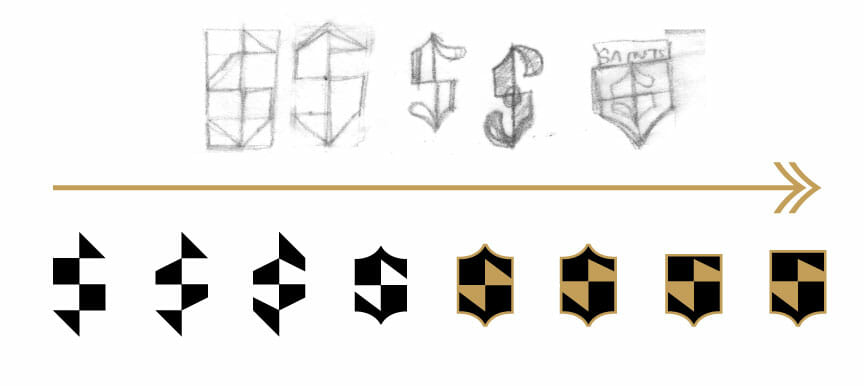 Here are some iterations that got me to the primary mark. The anatomy of an 'S' is pretty simple, but when you shape it the way I did, the small details mattered. For instance, the 'belly' (middle) of the S is higher so it reads as a letter form as opposed to simply colors within a shield shape. Then came the sharp angles for the beginning and end of the letter. I kept them straight so it reads more as an 's' and not a '5'. When satisfied with that I put an outer stroke on it and called it done.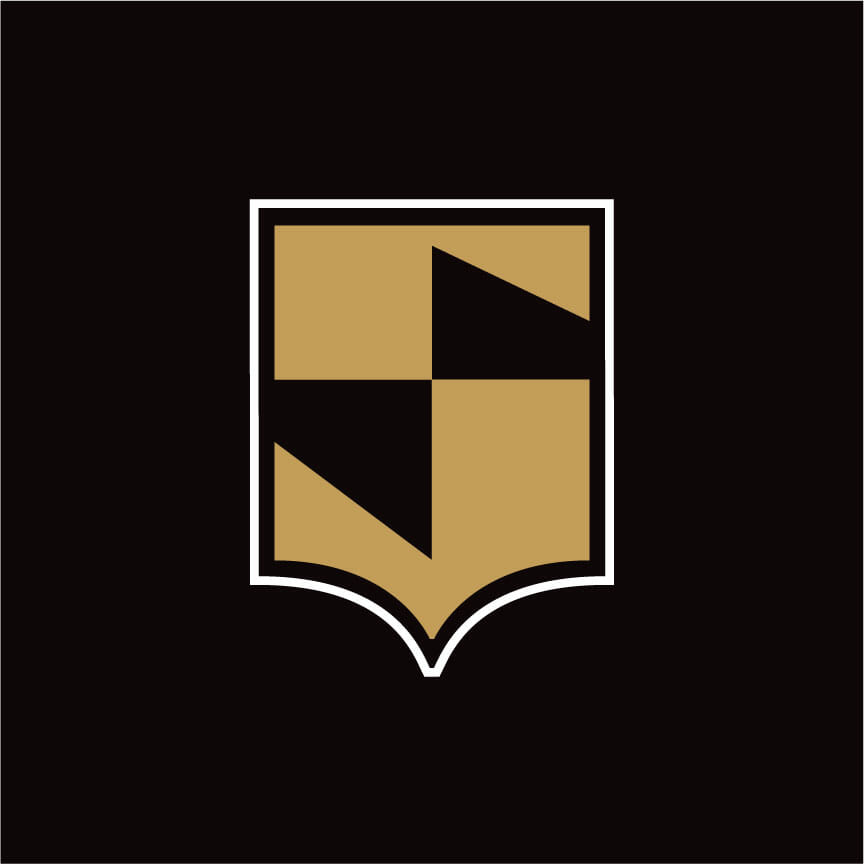 _____
Kept Goin'
While nothing beyond the primary logo was submitted for the SBD competition, I kept up my efforts. There was too much meat on this rebranding bone that I count not resist, so I continued…
Logotype
Since 'Saints' is short enough in letters I wanted to also create a custom logotype to go with the brand package. You will notice the high contrast theme continued here.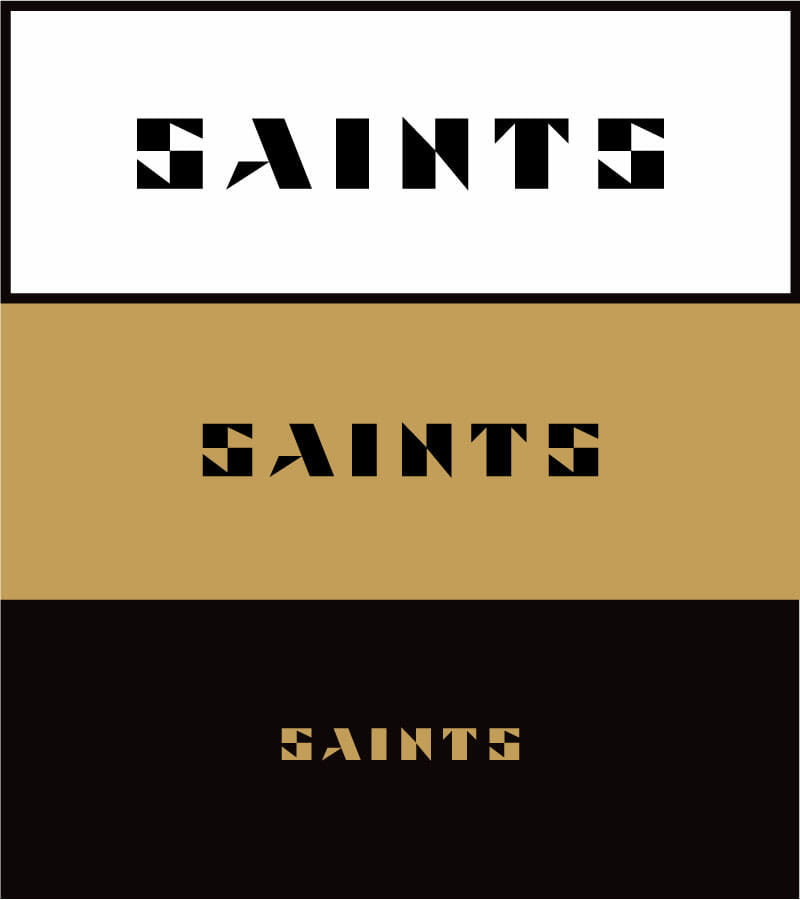 _____
Color & Type
I kept the current color scheme the same, but added a couple secondary fonts for use elsewhere.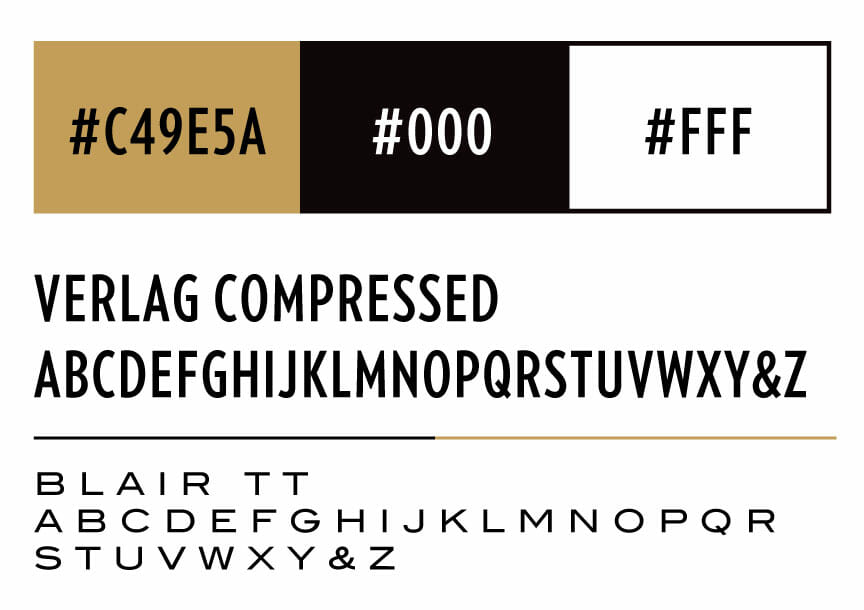 _____
Alternate Logos
What I loved about the shield too is I envisioned from the start that it could easily scale to alternate logos. Notice the color swap as well when placed against a certain background color!
_____
Jersey Numbers
So this is all great, but how does it look on the field? I started with the numeral set for the jerseys. The Saint throwback uniforms are some of the best in the NFL, and I had a numeral set on hand from previous designs. What I made sure to do is improve them by having a "shoulder" set which is more squatty, and also a "Front/Back" set which is slim. Having both of these maximize the space that are used on.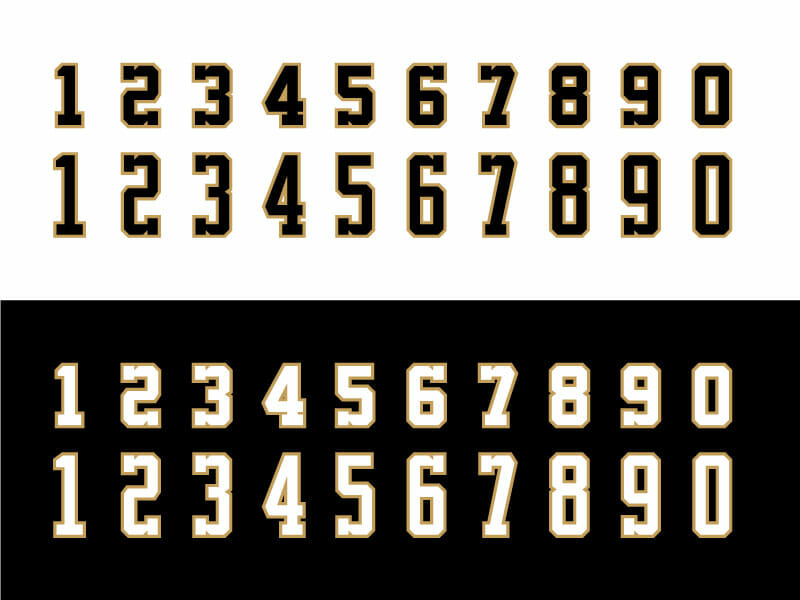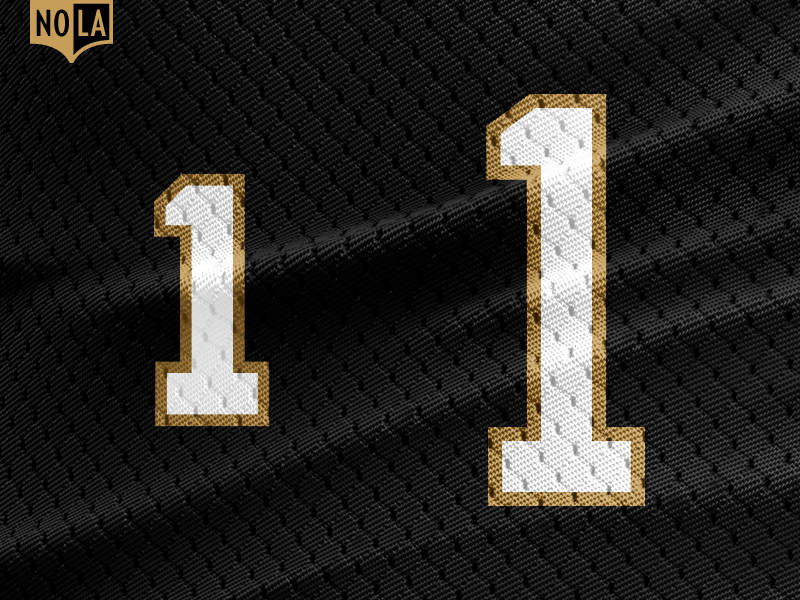 _____
Uniforms
With the uniform as my canvas and these elements featured above, I had the tools for the uniform update.
_____
Helmet
The helmet and face mask stay glossy black. Primary logo on the side, and a unique gold stripe runs down the top of the shell. Each end of the stripe resembles the bottom curve of the shield logo. Player number goes on the back of the helmet. Single digit right-aligned; Double-digit occupies the left and right groove accordingly.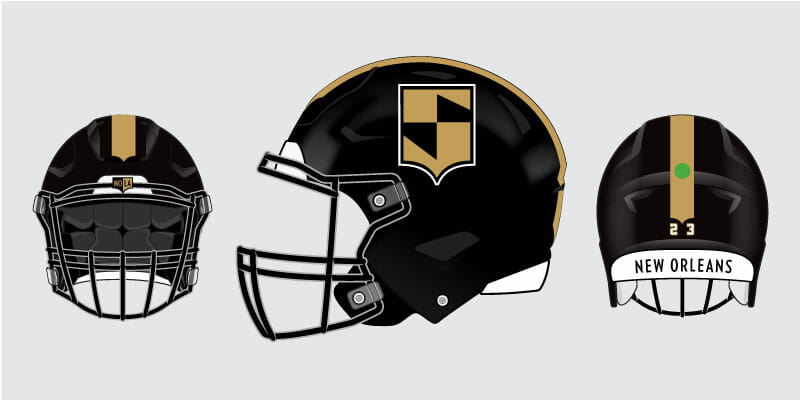 _____
Below the neck
Colors, numbers, logotype, and alternate logos shine here. All working in balance for a refreshed look.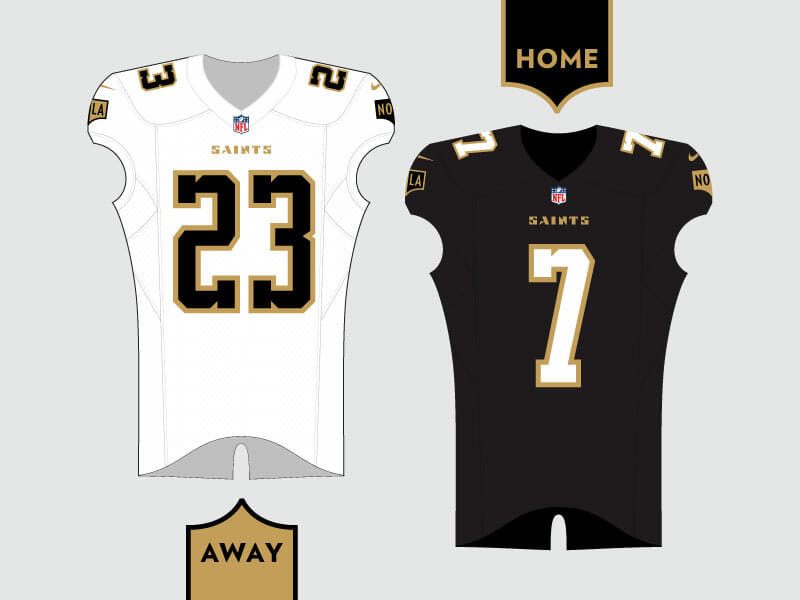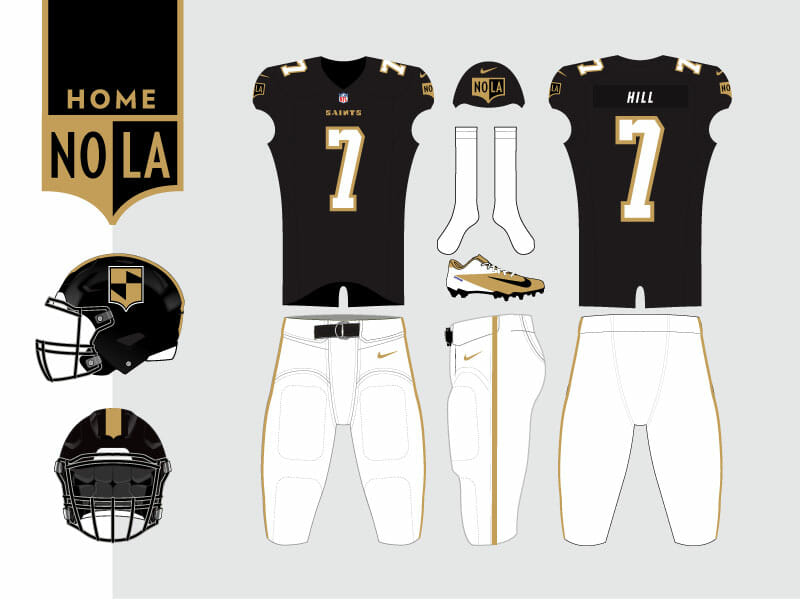 _____
Action shots
Here is my concept brought to life. Templates used: Webpixum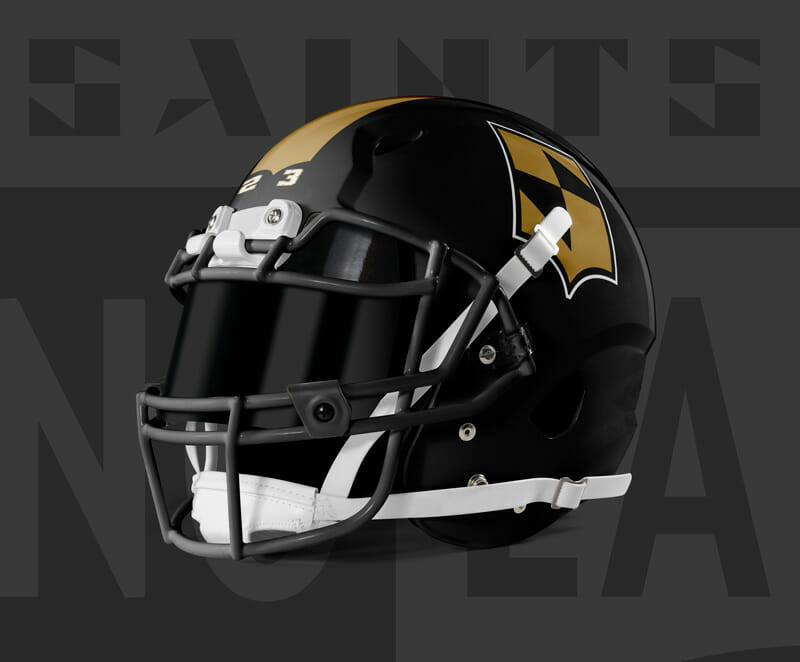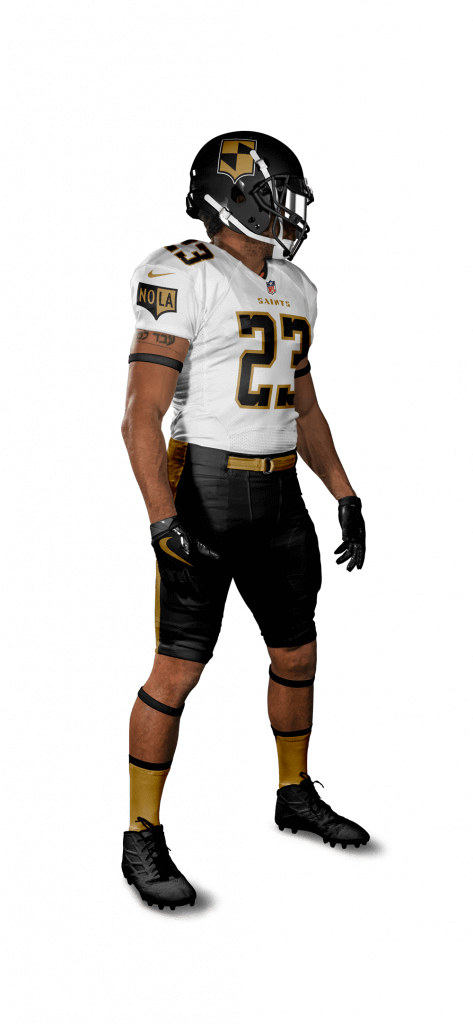 _____
Thanks for your time, and if you read this far, go vote! SBD ends the Saints voting on February 23!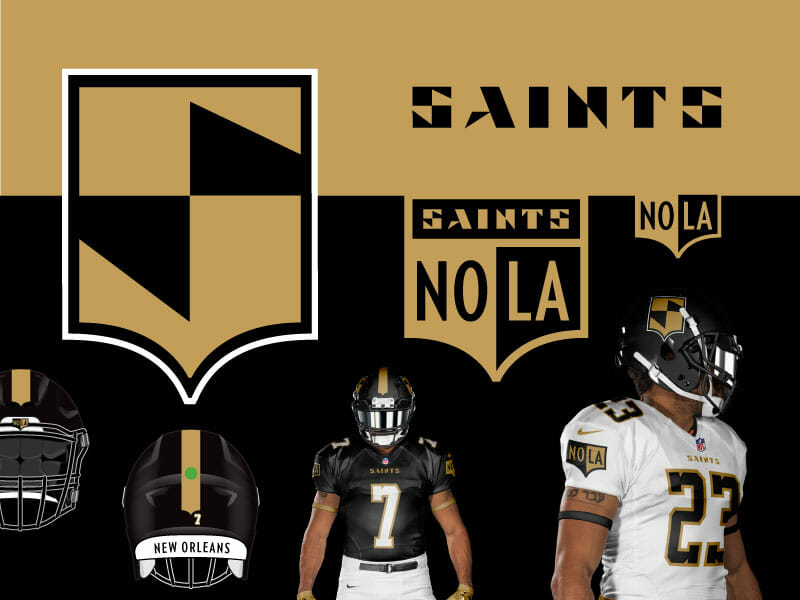 • • • • •
Thanks Jordan! I love the insight and thought process that goes into a rebrand/redesign, and how you go from some rudimentary "doodles" to a full blown polished new logo. If you haven't already clicked on the Super Design Bowl link, please do so and if you like Jordan's logo design, throw a vote his way!
.

.
.

.
Outdoor Hockey Returns (and a look at the Reverse Retro unis worn so far…)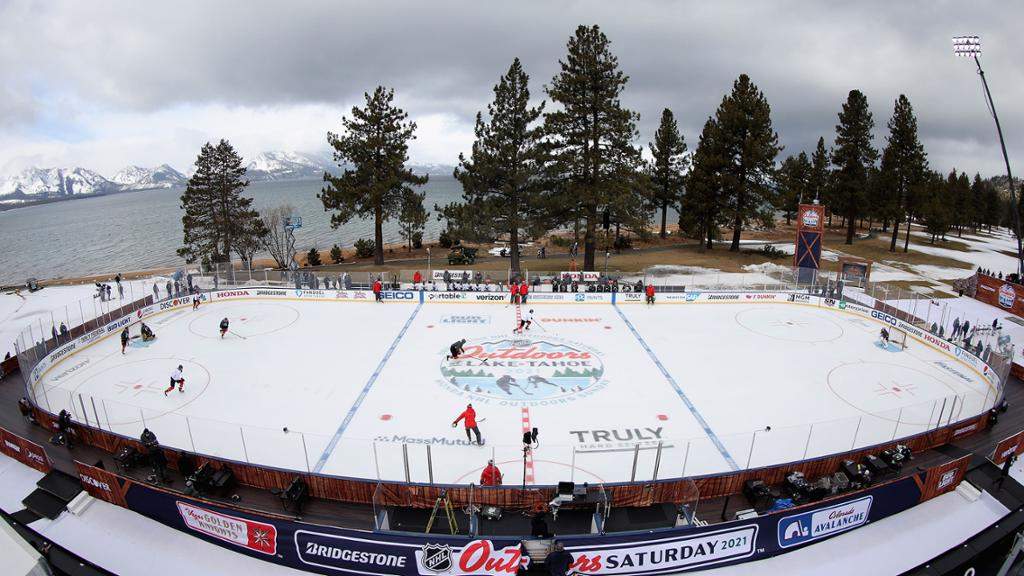 The NHL will play two outdoor games this weekend in Lake Tahoe (for more info, click here). The first game is today, with the Colorado Avalanche playing the Vegas Golden Knights, and tomorrow, the Boston Bruins and Philadelphia Flyers will take the ice. I've been a fan of outdoor hockey since 2003, when the first "Heritage Classic" took place. This wasn't the first NHL outdoor game, but it basically paved the way for the Winter Classic/Heritage Classic/Stadium Series games that followed. For a full list of NHL outdoor games, click here).
Usually when we have outdoor games, teams have specific uniforms designed for the game (and these unis are often subsequently worn for indoor games); this year, it's a bit different. The four clubs playing this weekend will be sporting the "Reverse Retro" uniforms — Paul had a great rundown of all 31 unis (or at least jerseys) last fall. You may want to peruse that for some background on the individual uniforms which teams will be wearing as part of the Reverse Retro program.
Today, here's the matchup:
Colorado Avalanche vs. Vegas Golden Knights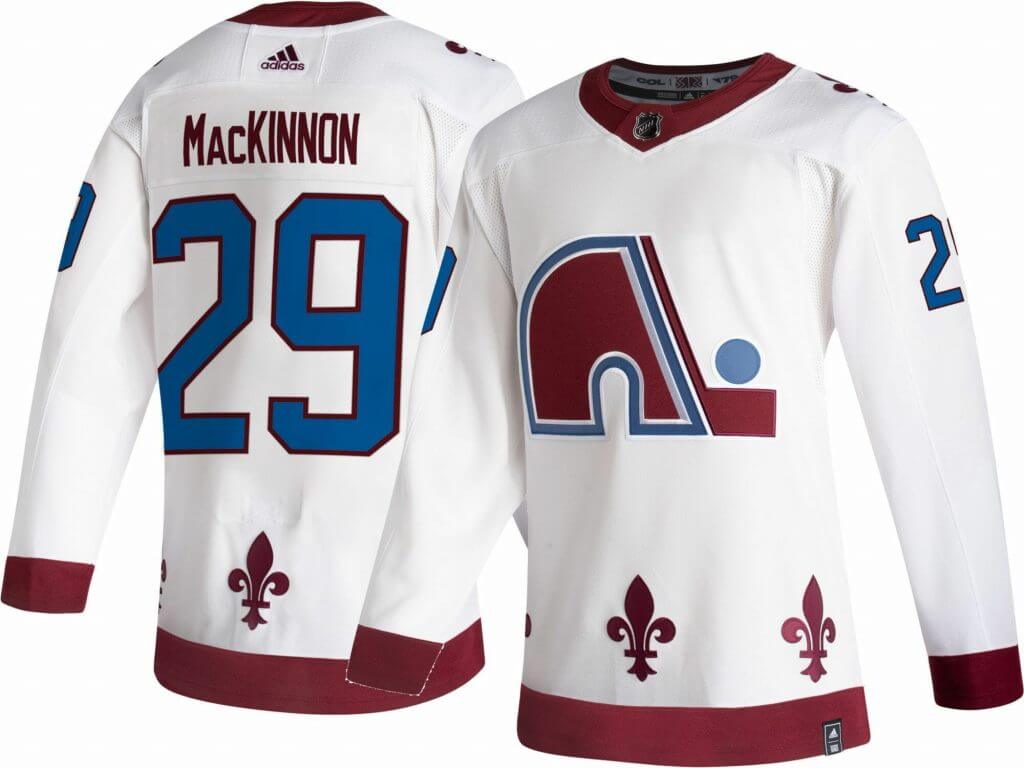 And tomorrow's feature:
Boston Bruins vs. Philadelphia Flyers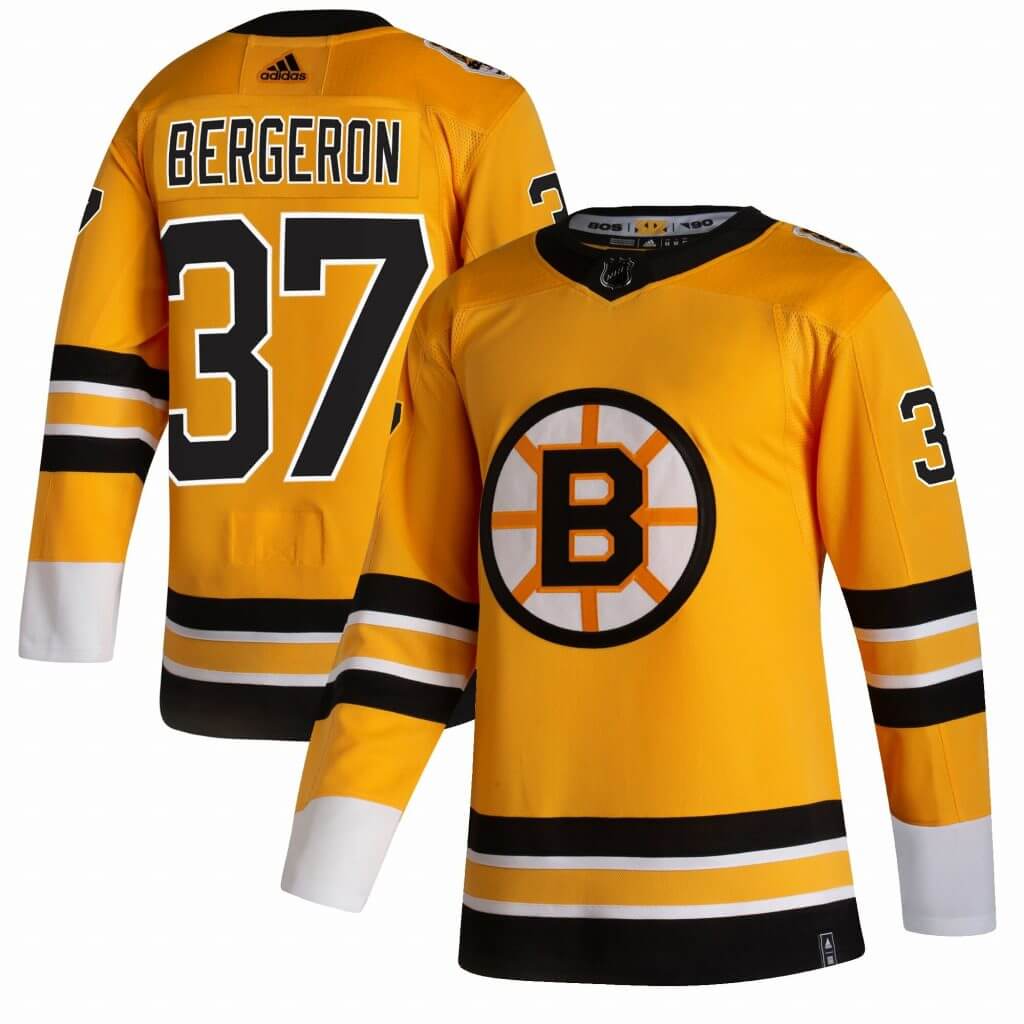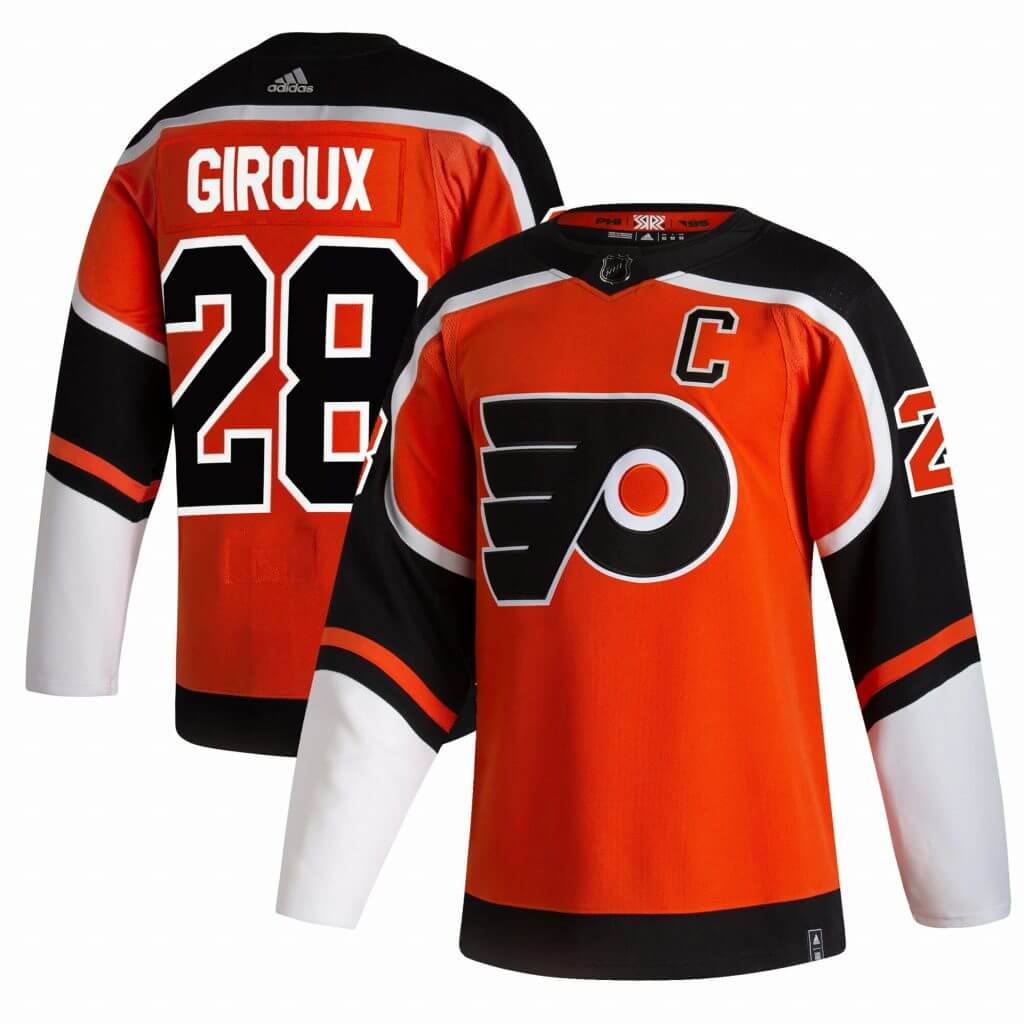 Both the Golden Knights and Flyers have already debuted their RR's (you can see them in action below).
• • •
The Reverse Retro (RR) program will feature every team wearing that particular uniform, and about half the teams have already done so — it would be more, but COVID/postponements have impacted several teams (I am assuming the teams will wear the uniforms during their rescheduled games, if necessary). The RR, like all unis, are one of those things where we can form an opinion on a jersey (but they're not usually shown as full uniforms), but we "need to see" them on ice. I've cobbled together what I believe is a complete look at all the RR's worn so far; apologies if I have missed any. Those teams not listed have not yet worn their RR's on the ice.
• • •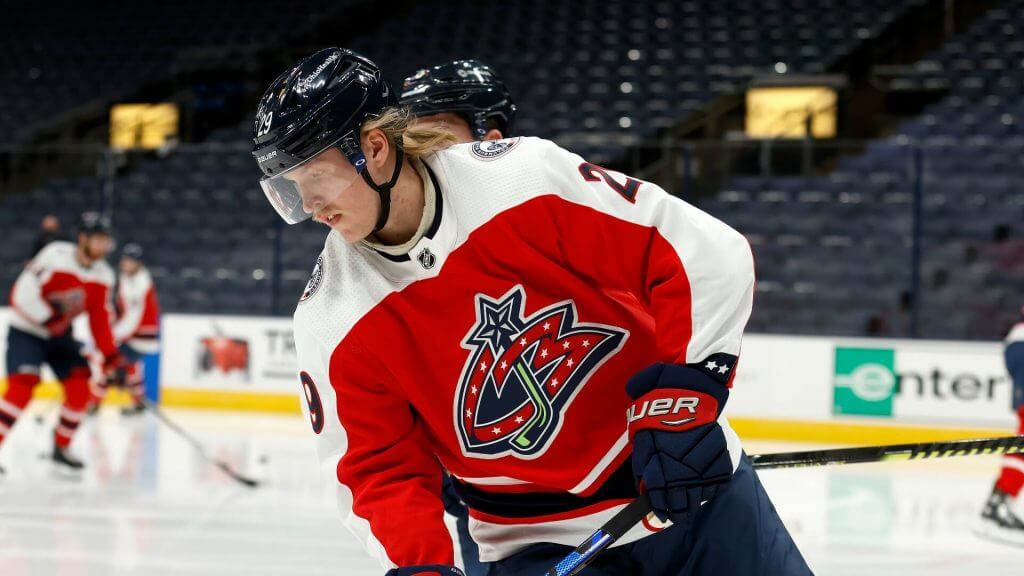 Columbus Blue Jackets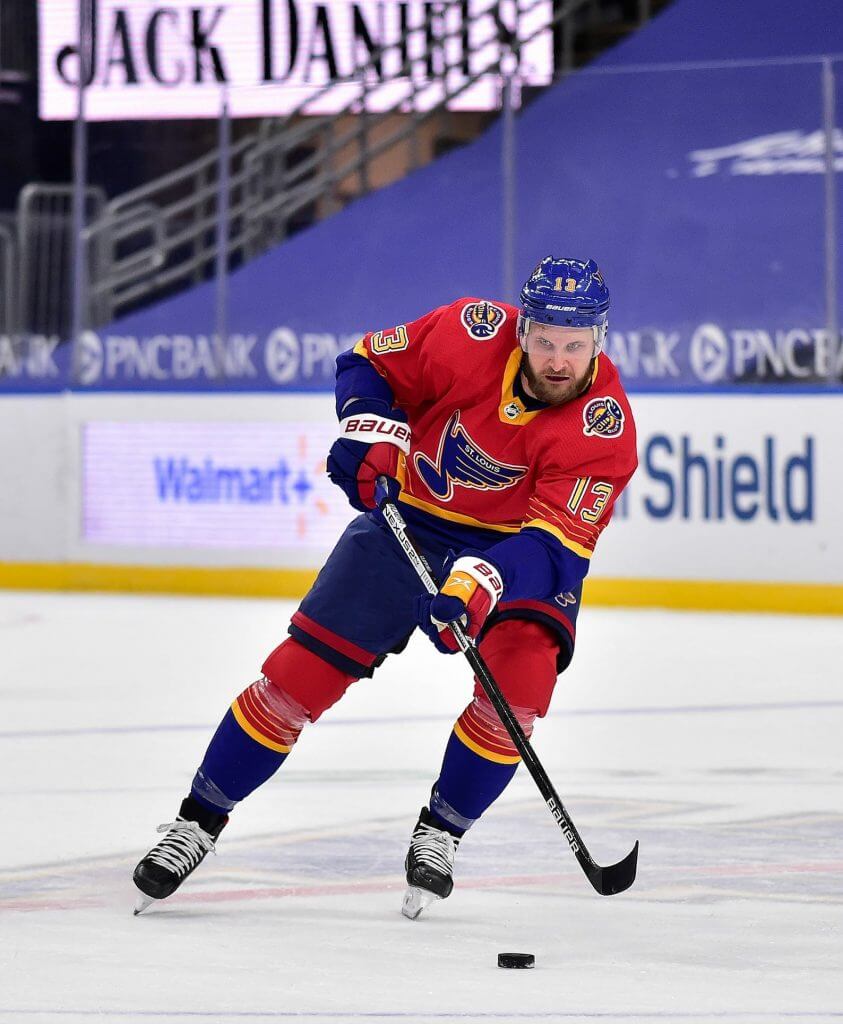 St. Louis Blues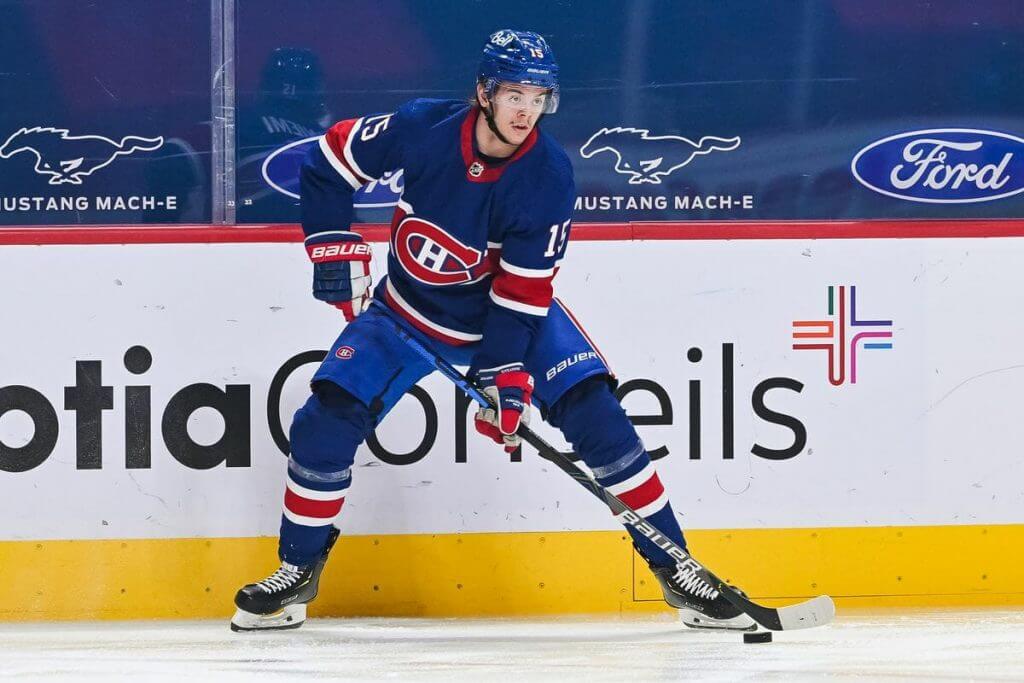 Montreal Canadiens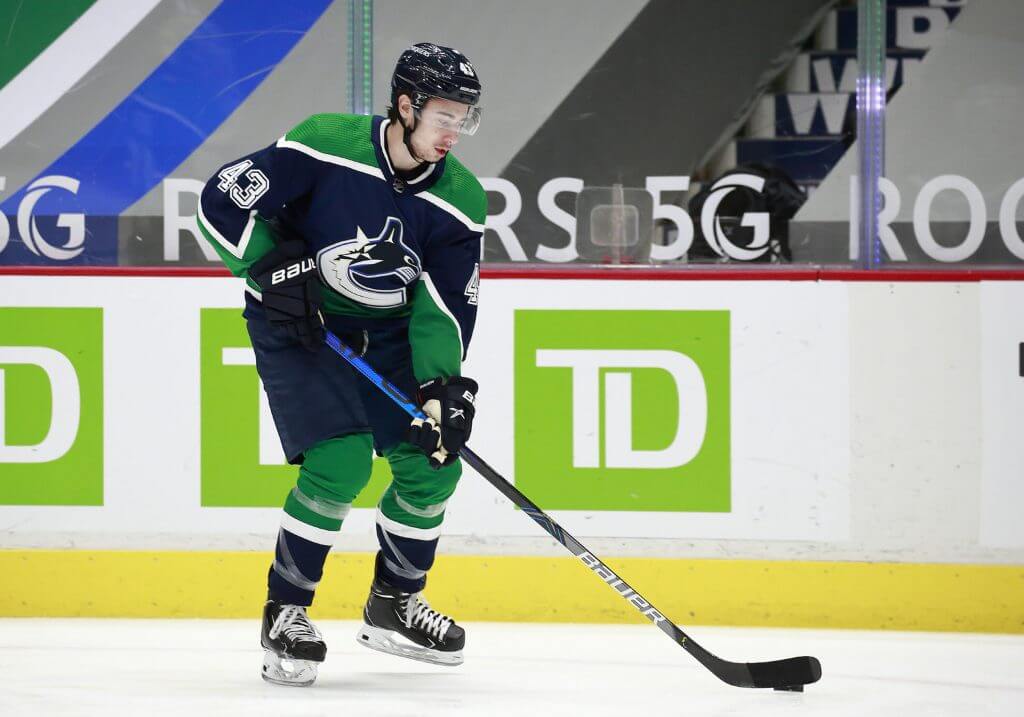 Vancouver Canucks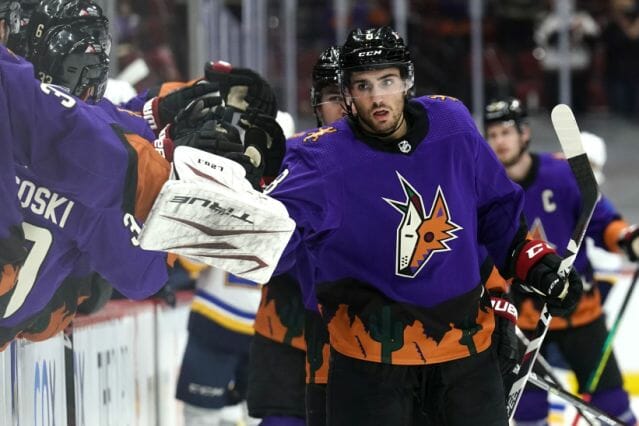 Arizona Coyotes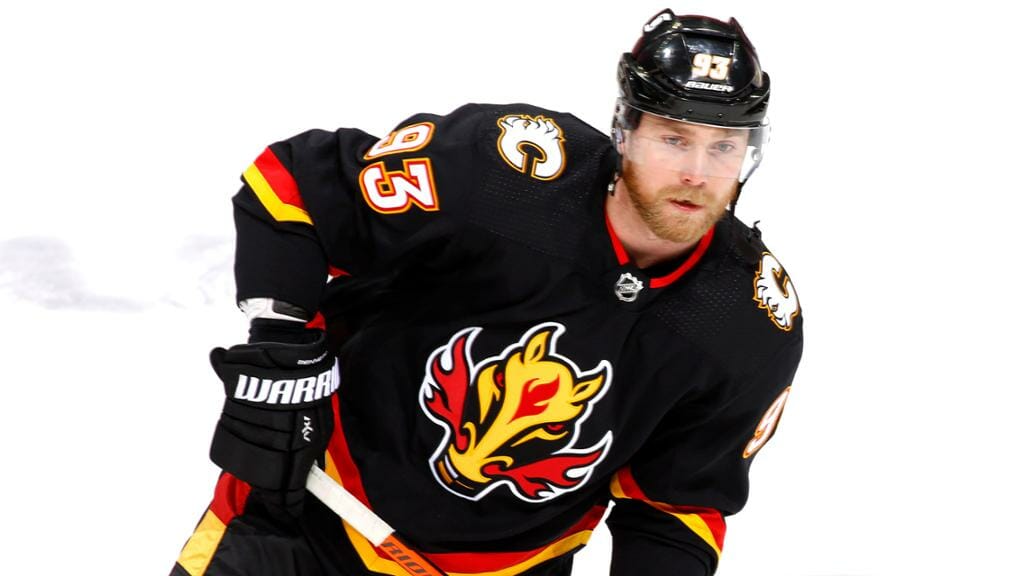 Calgary Flames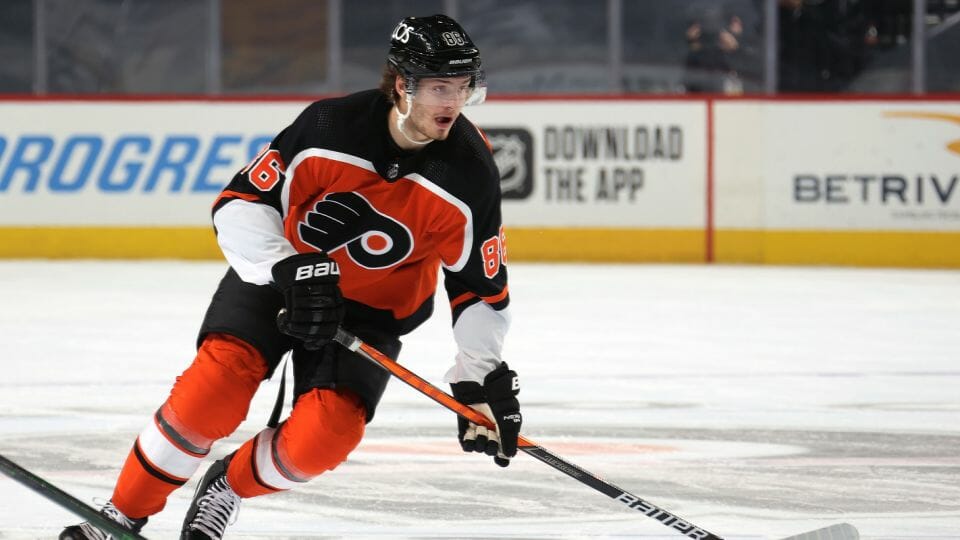 Philadelphia Flyers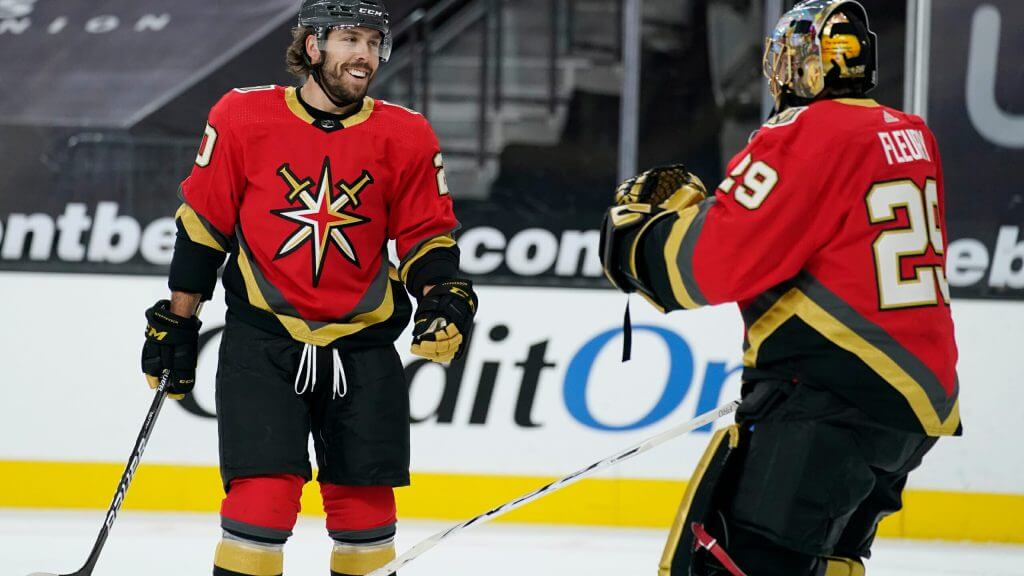 Vegas Golden Knights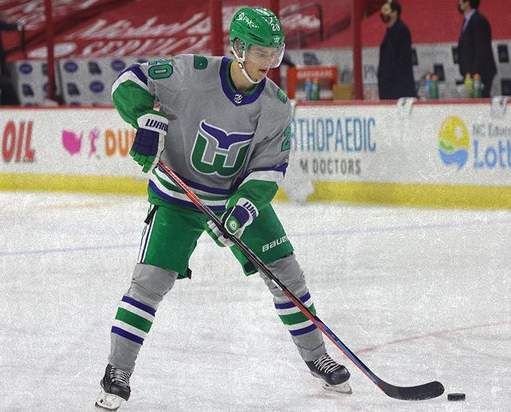 Carolina Hurricanes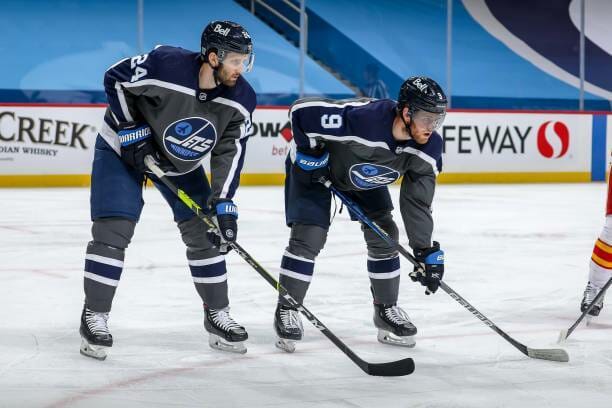 Winnipeg Jets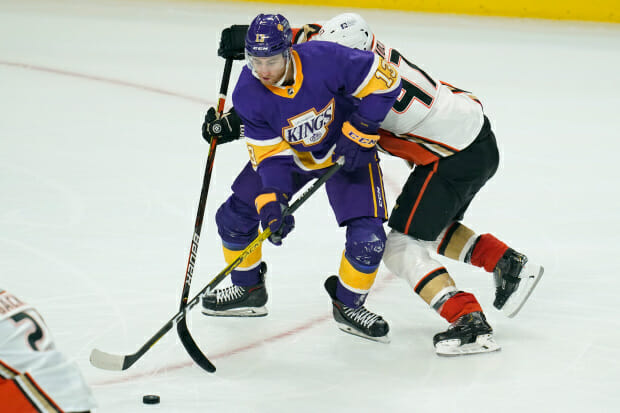 Los Angeles Kings

Tampa Bay Lightning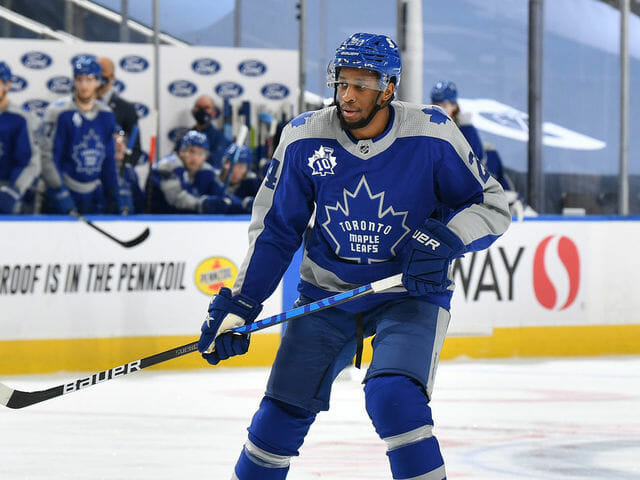 Toronto Maple Leafs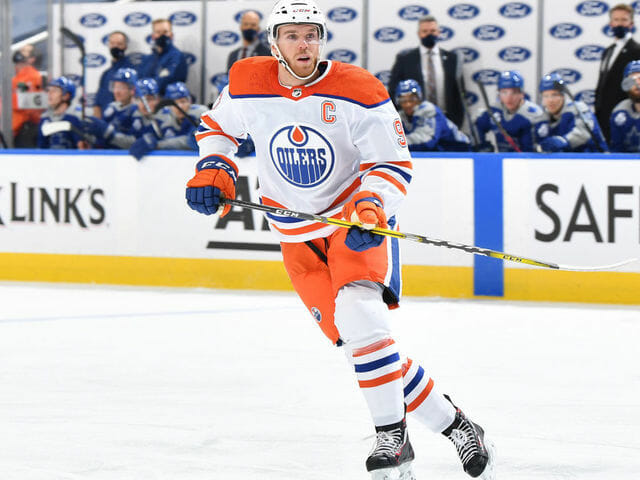 Edmonton Oilers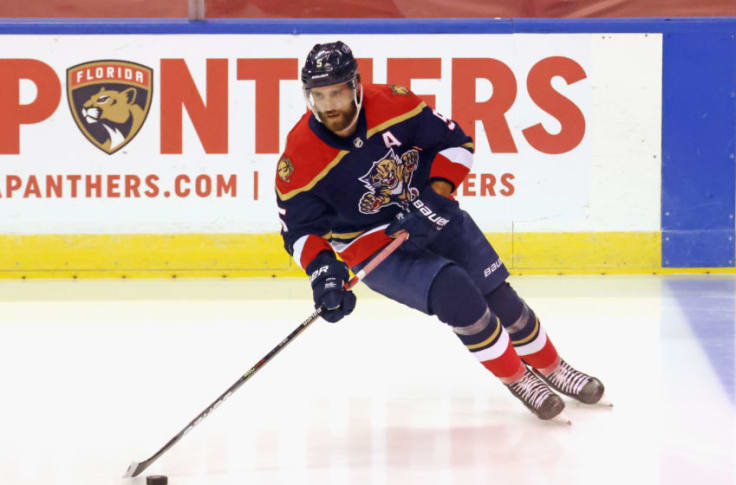 Florida Panthers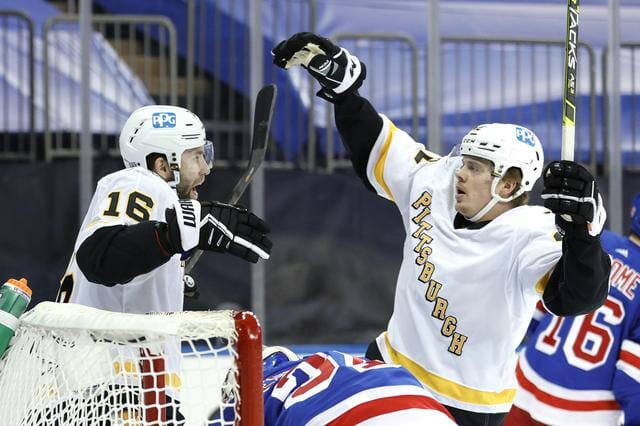 Pittsburgh Penguins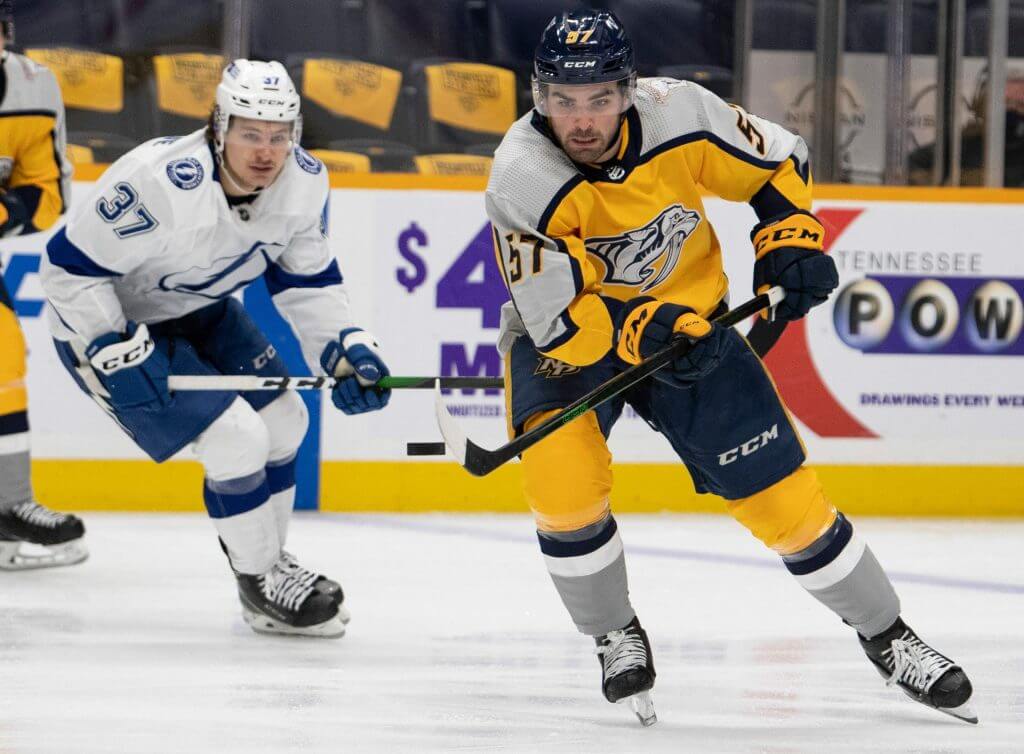 Nashville Predators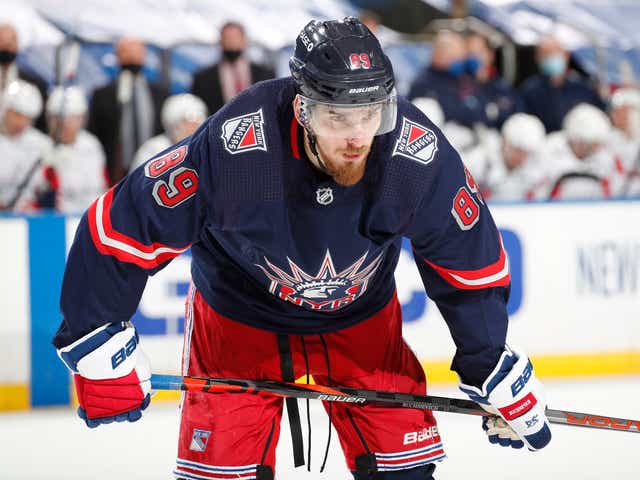 New York Rangers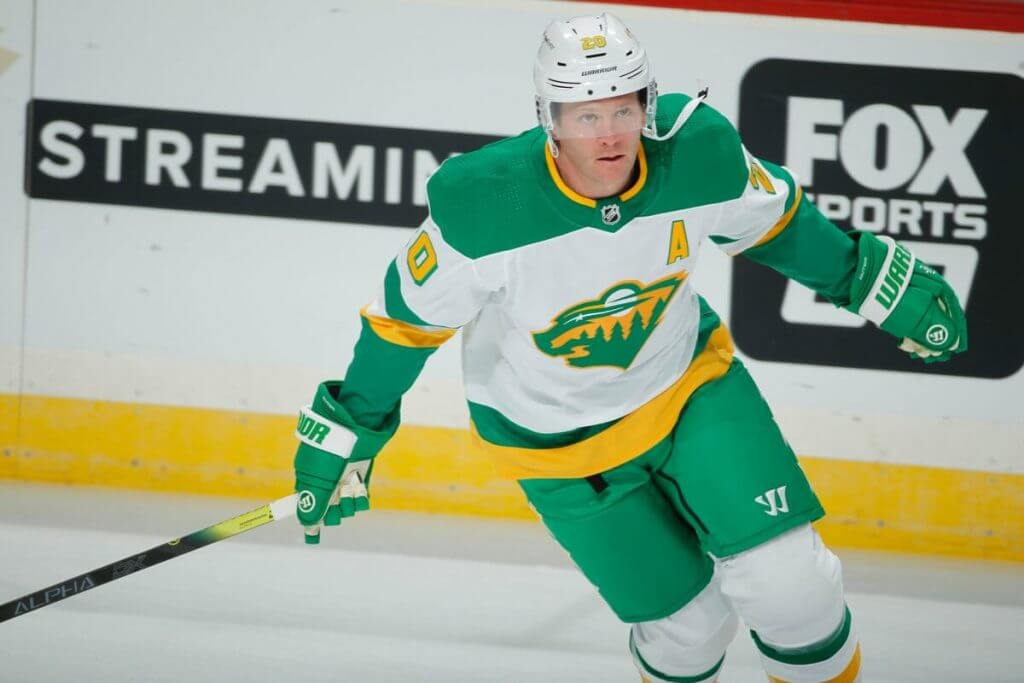 Minnesota Wild

.

.
.

.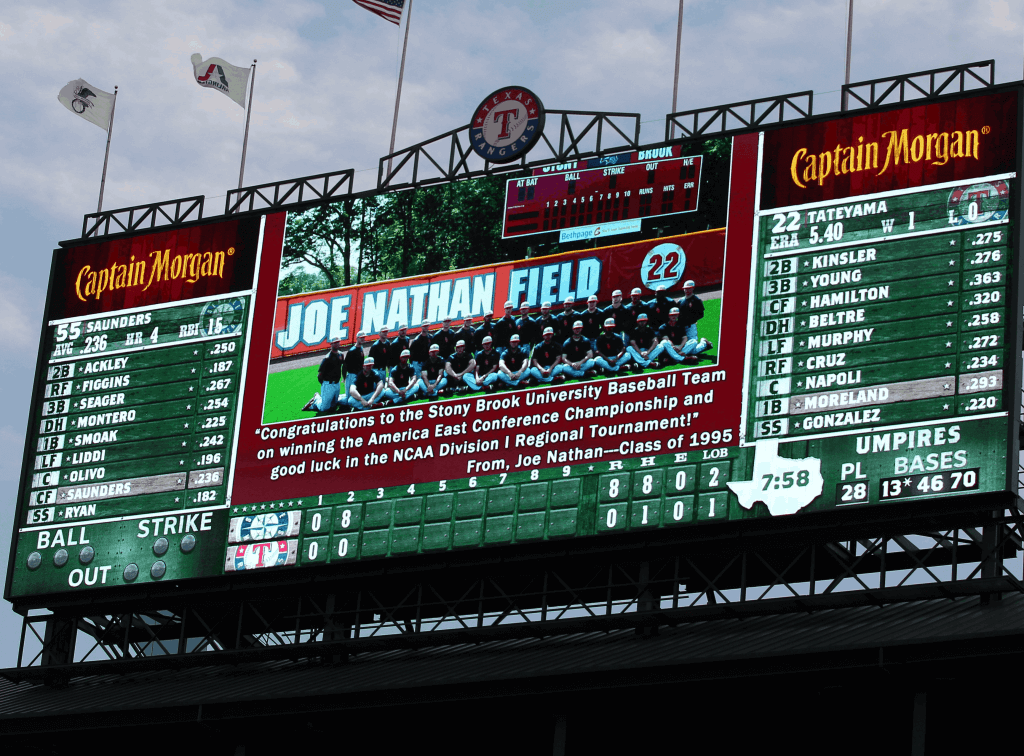 Guess The Game…
from the scoreboard
Today's scoreboard comes from ojai67.
The premise of the game (GTGFTS) is simple: I'll post a scoreboard and you guys simply identify the game depicted. In the past, I don't know if I've ever completely stumped you (some are easier than others).
Here's the Scoreboard. In the comments below, try to identify the game (date & location, as well as final score). If anything noteworthy occurred during the game, please add that in (and if you were AT the game, well bonus points for you!):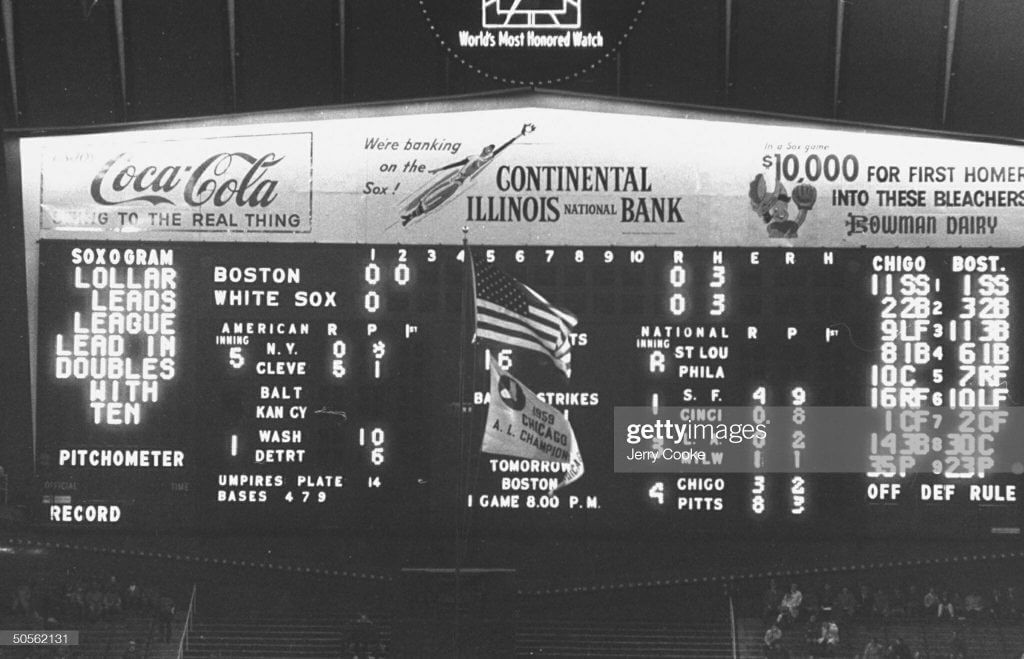 Please continue sending these in! You're welcome to send me any scoreboard photos (with answers please), and I'll keep running them.
.

.
.

.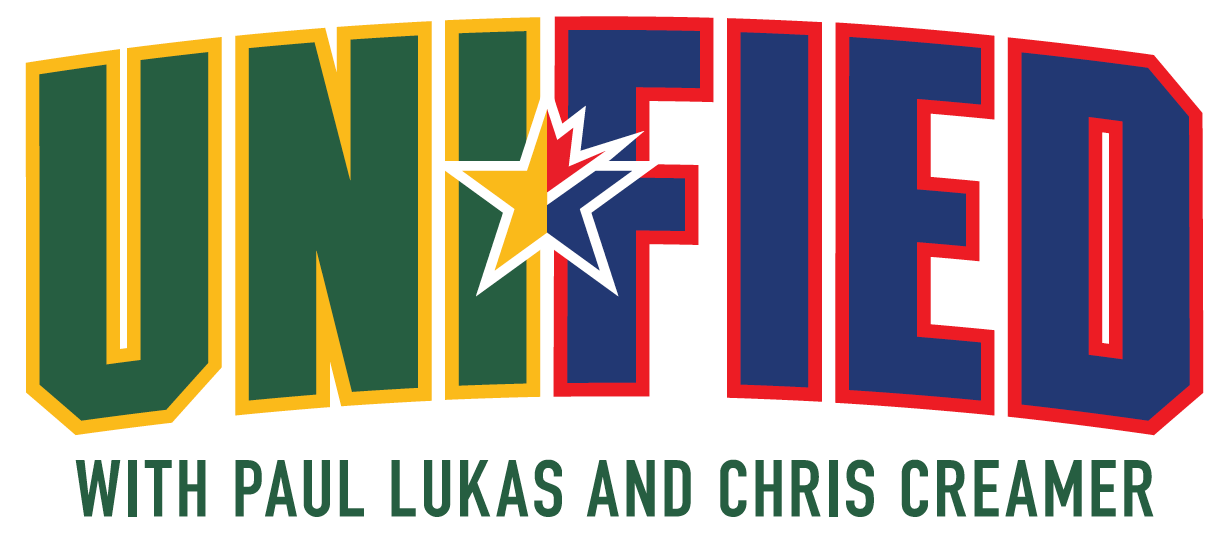 Podcast reminder: Paul here. In case you missed it over the past few days, the new episode of Unified is now available for your listening and viewing pleasure. With pitchers and catchers reporting to spring training this week, we talked about this year's upcoming MLB uniform uni changes, plus we each listed some MLB changes we'd like to see, plus-plus there's some chatter about the Golden Knights' new gold helmets and, in the first installment of what we hope will be a regular feature, we answered a question submitted by a listener.
You can listen to this episode, and subscribe to future installments, on Apple, Google, Stitcher, TuneIn, and Spotify, or just use the player below:
Photos of things we discussed in this episode are available on the Unified website, and those photos also appear in the video version of the episode:
Thanks for listening/watching. Now back to Phil.
.

.
.

.
The Ticker
By Anthony Emerson


Baseball News: Here's a pic of Tommy Lasorda and Kirk Gibson during Spring Training in 1988. Lasorda is wearing a Vero Beach anniversary patch, which must've been worn only during Spring Training (from Bryan Beban). … Podcaster and baseball card aficionado Brady Phelps has acquired the original Padres prototype jersey and cap from 1985 and has provided some amazing shots of it (from Thomas Neumann). … Florida and Oklahoma State are finally opening their new baseball stadiums, a year late due to the pandemic (from Kary Klismet). … UIC's pitcher and entire infield were wearing masks on the field during last night's opening game at FIU. The hosts also went with metallic gold batting helmets (from @_rf30).

NFL News: Colts WR Michael Pittman Jr. is planning on keeping No. 11, meaning new QB Carson Wentz will need a new number (from Mike Chamernik). … New Orleans EMS has created a Black Lives Matter pin that looks kind of like a Saints logo (from Timmy Donahue).

Hockey News: I would pay a lot more than $2.95 for these amazing mid-70s Kings coasters (from Eli Langbaum). … Lightning G Andrei Vasilevskiy has a pretty cool new mask for "blackout" games. … Hurricanes G James Reimer has a very nice Whalers mask for ЯR games (from @IronCaniac). … Unfortunately, it wasn't a very nice looking game, as the WhalerCanes' grey didn't provide enough contrast with the Blackhawks' white. Plus the green numbers are nearly illegible (from @kirkcrimson). … The Coyotes are switching to their Kachina gloves for ЯR games (from Josh Pearlman).

College/High School Hoops News: Iowa and Penn State's women's teams went pink-with-black-trim and black-with-pink trim respectively for breast cancer awareness (from Kary Klismet). … Also from Kary: Washington men wore 1985 fauxbacks on Thursday night.

Soccer News: Argentinian side River Plate have revealed renovation plans for their historic stadium, El Monumental (from Kary Klismet). … Canada's women's team, which hadn't played since the pandemic and before the resurgence of the Black Lives Matter movement, wore Black Lives Matters shirts before their match against the USWNT and kneeled during the playing of both anthems (from our own Jamie Rathjen). … Also from Jamie, Ireland's St. Patrick's Athletic has a new second shirt. … FootyHeadlines has noted that not a single team in Korean top division wears Adidas or Nike kits (from @texastrevor). … The San Jose Earthquakes are about to get a new corporate name for Earthquakes Stadium. The previous naming rights deal expired last year, and the stadium has been known as Earthquakes Stadium since then (from Timmy Donahue). … Spurs MF Erik Lamela appeared to zip up his outer jacket with the sweatshirt he was wearing underneath (from @benji_91).

Grab Bag: The IOC has ruled that Russian athletes, still banned from competing under their national flag due state-sanctioned doping regiments, can compete under the name "ROC" (from Kary Klismet). … With a bunch of Fox Sports regional sports networks being renamed after the Bally's casino company, it seems even the names of where we watch sports are up for sale. … F1 team Scuderia Alpha Tauri has revealed their new livery for the 2021 season (from Ephraim Vorzman). … The kit for Faroese handball team Eydnudeild is really something — how many others have Viking puffins on them? (from Jeremy Brahm).
.

.
.

.
And finally… that's it for today. Big thanks to Jordan Grimes for sharing his New Orleans Saints rebrand/redesign concepts, logo and processes. And if you liked his logo, be sure to vote for it (see link in the lede).
Enjoy the outdoor hockey today (or whatever uniform-wearing games you may wish to enjoy or partake in) and I'll catch you guys back here tomorrow.
Peace,
PH