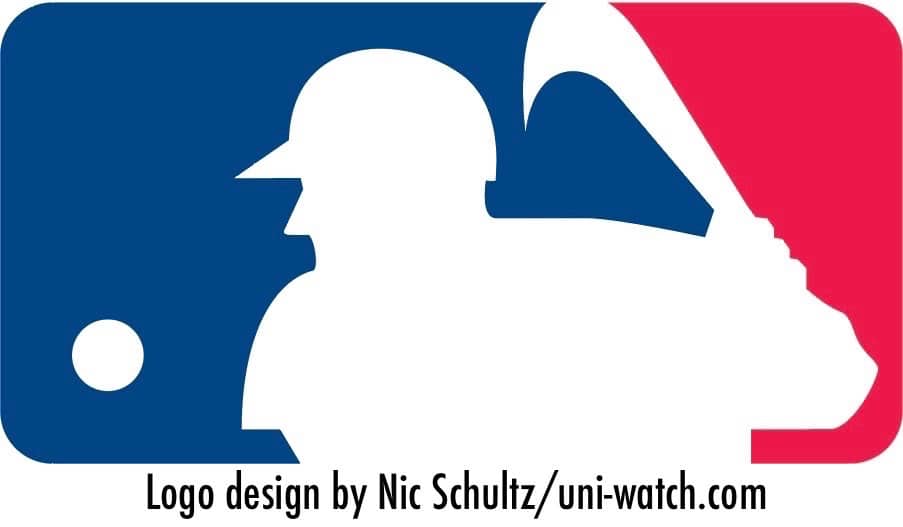 As we're all aware, Nike became MLB's uniform outfitter in 2020. But here's something you might not know or remember: Nike almost struck an MLB deal, in conjunction with Reebok, back in the late 1990s, but MLB turned its back on the proposed deal.
The story, which I have zero memory of — it was recently brought to my attention recently by uniform designer/historian Todd Radom — was spelled out in an article by New York Times sports business columnist Richard Sandomir on Nov. 19, 1996. At that time, most MLB teams were being outfitted by Russell Athletic, although a few clubs were cutting their own deals with other suppliers. (Only Russell's logo could appear on jersey sleeves, however.) The proposed deal that was in the works would have kicked Russell to the curb in 1998 and established Nike and Reebook as co-outfitters, with Nike handling 18 MLB teams and Reebok taking the other 12. It's not clear how that unequal split was arrived at, or which teams would have been handled by which company.
Here's the story (click to enlarge):
Faaaascinating. Here are some thoughts:
• It's very strange that the article doesn't provide a even a shred of info about MLB's then-current outfitters. You'd think that would be a fairly basic fact to include, no?
• It's kind of amazing to think that Nike was trying to pencil itself into MLB's starting lineup card as early as 1996 and didn't finally seal the deal until last season (and even that was only because Under Armour spit the bit). Man, they must have felt like they had their nose pressed up against the glass for a loooooong time.
• Maybe it's just me, but I don't associate Reebok with baseball uniforms at all. Did they ever outfit any minor league teams? College teams?
• It's interesting that the article contends in the second paragraph that "baseball needs all the marketing help it can get" and then, a few grafs later, says baseball is "a sport that desperately needs marketing help." That's pretty much what industry observers are saying now, nearly a quarter-century later (and is presumably part of the reason Under Armour Nike was brought on board to replace Majestic). But of course this article was written in 1996, when the the 1994 strike was still a lingering sore point and before the McGwire/Sosa/Bonds steroid boom transformed the game and, for a time, made baseball a hot property once again.
• Finally, it's interesting to wonder how MLB uniforms might have played out if this deal had gone through. Would Nike have consolidated its grip on the contract and squeezed out Reebok? If so, would terms like "Color Rush" and "City Edition" (or even "Pro Combat" or "System of Dress," for that matter) have debuted in MLB, instead of in other sports? Hmmmmmm.
(Big thanks to Todd Radom for finding this article in his archives and sharing it with me.)
• • • • •
• • • • •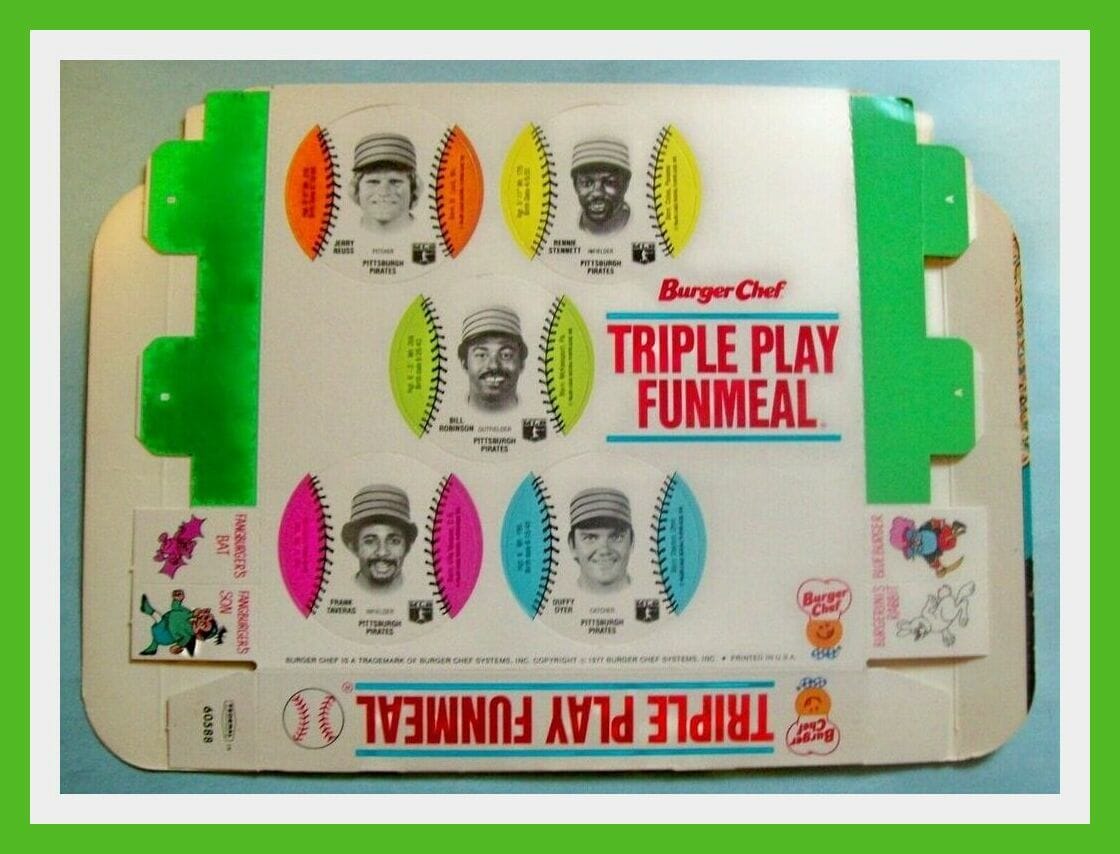 Click to enlarge
Collector's Corner
By Brinke Guthrie
Follow @brinkeguthrie  
Leading off this week with a 1977 Burger Chef Pittsburgh Pirates "Funmeal" box. Even though the McDonald's Happy Meal is the one everyone knows, the Funmeal actually came first! Here's how they promoted it:
As for the eBay item, the seller says, "Nine Pirates players are pictured on perforated cardboard baseball 'cards,' which could be punched out of the box." As you can see, one of those players is pitcher Jerry Reuss, who's a longtime friend of Uni Watch, so I had Paul get in touch with Jerry to see if he had any recollections or thoughts about this item. Here's his response:
This is the first time I've seen the entire box that houses the cards. I'm guessing the MLB Players Association licensed the images for this promotion, as the team logos on the hats were removed. The players had a licensing committee that approved these types of deals. The monies derived from the sales were placed in a fund that was used for some Association expenses, with any excess shared by all players based on their service time for that given year. Bet those boxes sold thousands of burgers and fries! I base that on the number of discs I'm still asked to sign.
How cool is that? Now for the rest of this week's picks:
• I don't know about you, but I'd say that the look on this 14" 1960s Houston Oilers doll is downright creepy. (I can imagine this guy's eyes snapping open and him talking all of a sudden, like in an X-Files episode.)
• This 30″ x 72″ San Francisco 49ers area rug would look great in either Paul's house or my house! (Both big Niners fans, y'see.)
• The highlight for this 1970s Avon Baltimore Colts Decanter (with "Sure Winner Bracing Lotion"!) isn't the item itself but the team logos on the box. All fonts are exactly accurate, as opposed to lots of other items from this period (NFL bedspreads, for example) that used close approximations. 
• Check out the artwork on this 1960s Wheaties box panel for a Pro Football Stamp Album. There's also an offer for a seat cushion that has all "14 NFL team decals and team names printed on the vinyl cover." Just 75 cents!
• "Mean" Joe Greene says, "Get the quarterback!" on the box lid of his Real Action Quarterback Football board game. They didn't spend much on the package design, I'd say.
• How is it I've never seen one of these before? This is a 1993 NFL Team Runner die-cast helmet buggy for the Atlanta Falcons.
• In honor of the Super Bowl Champion Bucs, we present Bucco Bruce in all his orange/red glory in this 1970s helmet plaque.
• Late-1970s Denver Broncos backup QB Norris Weese had his own T-shirt back in the day. It had the team colors, but no team name or logo. (The artist did put one of the players in Pumas, though.)
• This Buffalo Sabres hockey stick bottle opener comes courtesy of your friends at Molson.
• Here's a 1980 Montreal Expos/Toronto Blue Jays "Coupe Pearson" cap done up in Expos style, but featuring both team logos. More on the Pearson Cup here.
• And last but not least, an item contributed by reader Rob Yasinsac, check out this 1990 Winnipeg Jets prototype jersey! That's a major find.
Got an item to include on Collector's Corner? Tweet submissions to @brinkeguthrie
• • • • •
• • • • •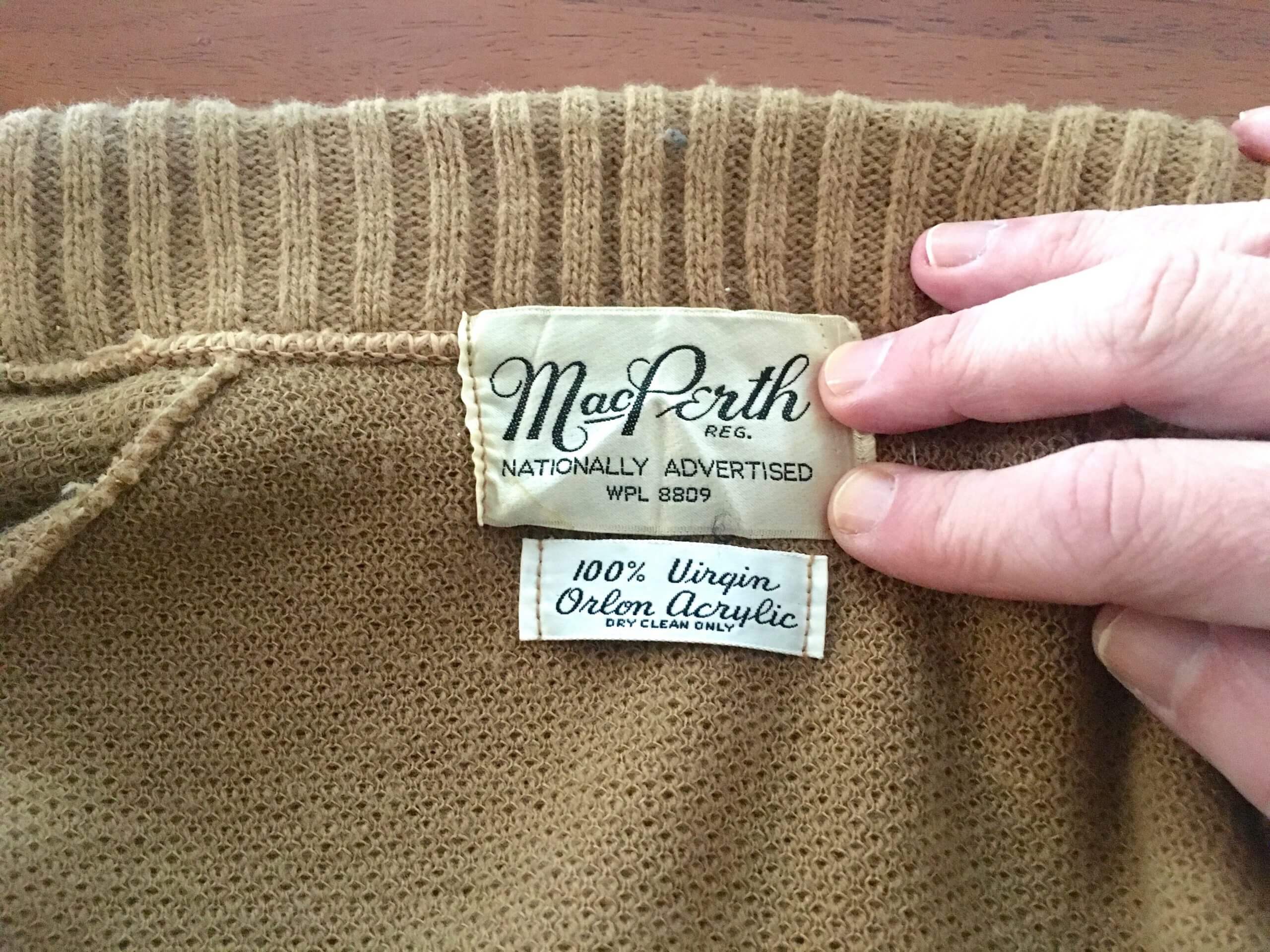 Click to enlarge
Noted with interest: As most of you know by now, I love vintage clothing labels. The one shown above is from a nice 1960s-ish sweater I recently scored. In several decades' worth of vintage clothing shopping, I'm pretty sure this is the first time I've ever seen a tag boasting about the brand being "nationally advertised."
Anyone else ever seen that before?
• • • • •
• • • • •
The Ticker
By Alex Hider

Baseball News: It appears MLB is sticking with last year's terrible logo-in-logo template — but with a new patch on the back — for this year's spring training caps. The exception is the Padres, who have a straightforward basic-logo design. As you may recall, their 2020 logo-in-logo mark vaguely resembled a swastika (from Noah Kastroll). … Check out the cap on Win Mercer, a 3B-OF-P for the Senators in the 1890s. I don't think I've ever seen a cap that puffy before! (From Austin Gillis). … Los Angeles Lakers F Kyle Kuzma showed up at last night's game wearing a jacket covered in Negro Leagues team logos (from Jakob Fox). … MLB is making changes to its official ball to cut down on home runs.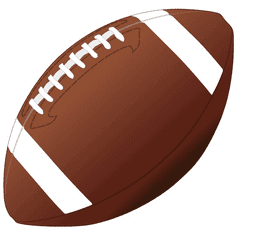 Football News: Cleveland Municipal Stadium had some unique end zone art in its time, but I don't think I've seen this one before — a small, centered Browns helmet rendering (from Ryan Connelly). … Ottawa's Public Health Department sparked a discussion about online misinformation by purposefully tweeting a blank Super Bowl winner graphic on Monday (from Andreas Papadopoulos). … Reader Samuel Lam set out to determine the best-looking uni matchup in Super Bowl history. … Virginia Tech fans are holding a bracket tournament to determine the best helmet design in school history (from Rob Bergeron). … Edmonton's CFL team is down to seven finalists for its new team name: Elk, Evergreens, Evergolds, Eclipse, Elkhounds, Eagles, and Elements. Here's some local perspective on the potential names — at least one sportswriter isn't happy (thanks to all who shared). … Players from the NHL's Tampa Bay Lightning supported the Bucs on Sunday by wearing Bucs jerseys and helmets for their trip to Nashville (from Mike Chamernik).

Hockey News: The Predators debuted their ЯR uniforms last night (from Taylor Crabtree). … The Sharks unveiled their alternate uniform schedules (see this thread), as well as dates when they'll be wearing one-off warm-up jerseys (from Danny Pedroza and James Beattie). … This story about Wayne Gretzky's time playing Major Junior Hockey in Sault Ste. Marie, Ontario, describes how the Great One came to wear his familiar No. 99 (from Ted Arnold). … Cross-listed from the football section: Lightning players supported the NFL's Tampa Bay Buccaneers on Super Bowl Sunday by wearing Bucs jerseys and helmets for their trip to Nashville (from Mike Chamernik).

Basketball News: Newly acquired Knicks PG Derrick Rose will wear No. 4. Rose had worn No. 1 or 25 with all of his previous NBA teams (from Mike Chamernik and Etienne Catalan). … Cross-listed from the baseball section: Lakers F Kyle Kuzma showed up at last night's game wearing a jacket covered in logos for Negro Leagues baseball teams (from Jakob Fox). … Interesting move last night by the Suns, who paired their "The Valley" alternate court with their primary white uniforms (from Moe Khan). … South Carolina women's coach Dawn Staley, who previously coached at Temple, paid respect to former Temple men's John Chaney, who died recently, by mimicking Chaney's signature game-day look (from Mike Chamernik).

Soccer News: Atlanta United's new primary jersey has reportedly leaked (from @FTCUTD). … We've got several submissions from our own soccer guru Jamie Rathjen: Tottenham striker Harry Kane was a Super Bowl cardboard cutout on Sunday. "He's a big Tom Brady fan and wants to be an NFL kicker someday," Jamie says. … D.C. United's new white second shirt will officially be unveiled Feb. 12 (a reporter with The Athletic got a first look, thanks to all who shared). … Leeds United had a starting lineup's worth of great players in the early '70s, but they all played together only one time. One player, Paul Madeley, often filled in for them, meaning he was one of the few to wear every number from 2 to 11, as numbers were then assigned by position, not players. … New third kit for Chivas de Guadalajara of Liga MX (from Germán Cabrejo). … Designs for proposed soccer stadiums in Des Moines, Iowa, and Pawtucket, R.I., have been released (from Kary Klismet). … Liverpool's jersey advertiser has changed its logo, meaning their jerseys could look a bit different next season (from Moe Khan). … C.D. Guastatoya clinched the Liga Nacional championship in Guatemala yesterday, and they celebrated in shirts the featured the team's mascot, a bird called a Great kiskadee, holding the league trophy (from @bryant_rf). … The second section of this article indicates that Adidas is changing the way it works with MLS teams to create their uniforms (from Ben Traxel).

Grab Bag: Boxer Anthony Joshua was among the thousands of cardboard cutouts at the Super Bowl on Sunday (from our own Jamie Rathjen). … Pennsylvania Lt. Gov. John Fetterman announced yesterday that he's running for a U.S. Senate seat. Should he win, he'd likely be America's first prominently tattooed Senator. Sen. Kyrsten Sinema of Arizona has a small ankle tattoo, but it's barely visible. … We've got several submissions from Kary Klismet: Iowa's volleyball team has opened its season in a new 5,200-seat off-campus arena. … Givens Elementary School in suburban St. Louis has picked its first team name — the Gray Wolves. … The Tennessee Department of Education is investigating a civil rights complaint filed against Franklin County High School for its use of the team name "Rebels." … New uniforms for the Berkeley County, S.C., sheriff's Department. … Comedian John Oliver is known for his heavy use of mascot costumes on his show, Last Week Tonight. He talked a little about that in this interview (from Akul). … According to James Gilbert, paint brand Valspar has renamed a handful of its paint colors to remove potentially problematic names. Last year, they renamed several shades of pink that used feminine terms. … Banwol Island, off the coast of South Korea, sounds like Paul's personal hell: For the last six years 400 buildings on the island have been painted purple, and the island has become a destination for Instagram influencers (from Dan Bodurtha).
• • • • •
• • • • •
• • • • •
Today is the Tugboat Captain's birthday, so I'll be busy with assorted special tasks and won't be much of a presence in the comments. See you back here tomorrow! — Paul