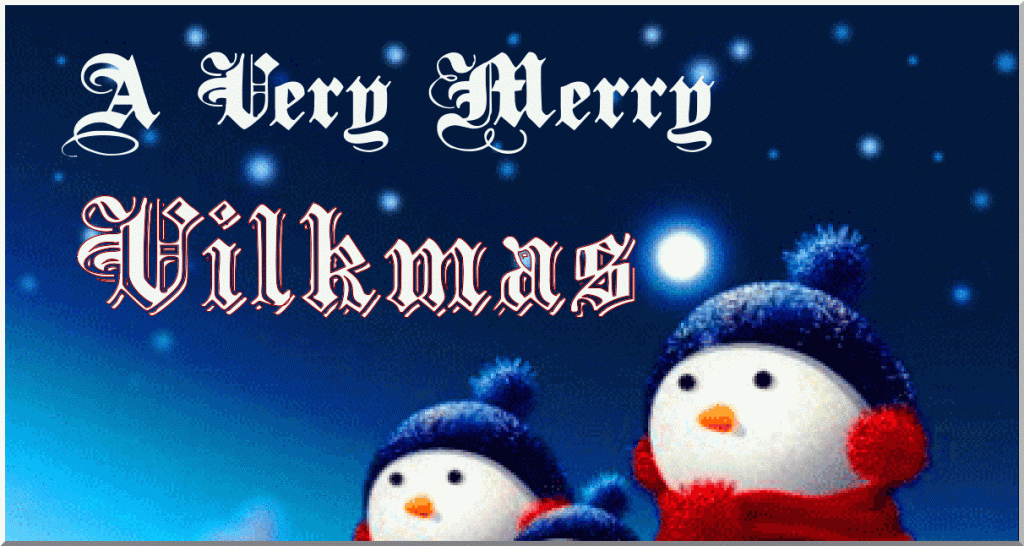 By Phil Hecken, with Jimmer Vilk
Follow @PhilHecken

Greetings Uni Watch readers! Happy day-after-Christmas/first day of Kwanzaa/Boxing Day/Happy Holidays, etc.! I hope everyone has been staying safe and enjoying (to the extent possible) the remaining days of the Worst Year Ever with loved ones and friends, either virtually or in reality.
I don't have a funny poem or witty repartee for you today. All I can hope is that everyone is doing well.
This being Christmas weekend, Paul has generously given everyone a well-deserved holiday from the blog, so this will be my only post this weekend. And as the calendar would have it, it's also going to be my final post for this god-forsaken year.
It's good to "go out" on a high note — and we have the one and only Jim Vilk to thank for that…
Ho Ho Ho…Merry Vilkmas
Last Saturday, right before the holidays, Jimmer Vilk offered up his wonderful assortment of gently used clothing and tchotchkes to the Uni-verse, and today we name the lucky winners.
I'll turn it over to Jimmer here…
• • • • •
Merry Vilkmas 2020 – The Winners
By Jim Vilk
As Paul said in his Fan Appreciation Day post, "Honestly and truly, I wish I could provide gifts for all of you – especially this year." After the nice comments last week and all your emails, I know how he feels. Thanks for being such a great comm-uni-ty, and may you find some joy in this season. Now, please join me in congratulating our gift recipients:
Matthew McKenzie — Tiger-Cats flag
Tristan White — Terrible Towel
Mike Appleton — Baseball items
Anthony Bowyer — Cavs note pad and Lego NBA cards
Erick Kriewaldt — NBA poster and pictures
Merry Vilkmas to all, and to all a good night!
• • • • •
Thanks Jimmer!
And also a big, yuge THANK YOU to each and every Uni Watch reader for all your support, enthusiasm and your obsessive observations of the athletic aesthetic!
Everyone please try to enjoy the final week of 2020, stay safe and be well! I'll be back next weekend (in 2021!!!!) with the usual Phil-fest, and the SMUW crew will return with our Bowl Game wraps too. So until that time, a very heartfelt HAPPY NEW YEAR to all and to all a good night!
Peace,
PH