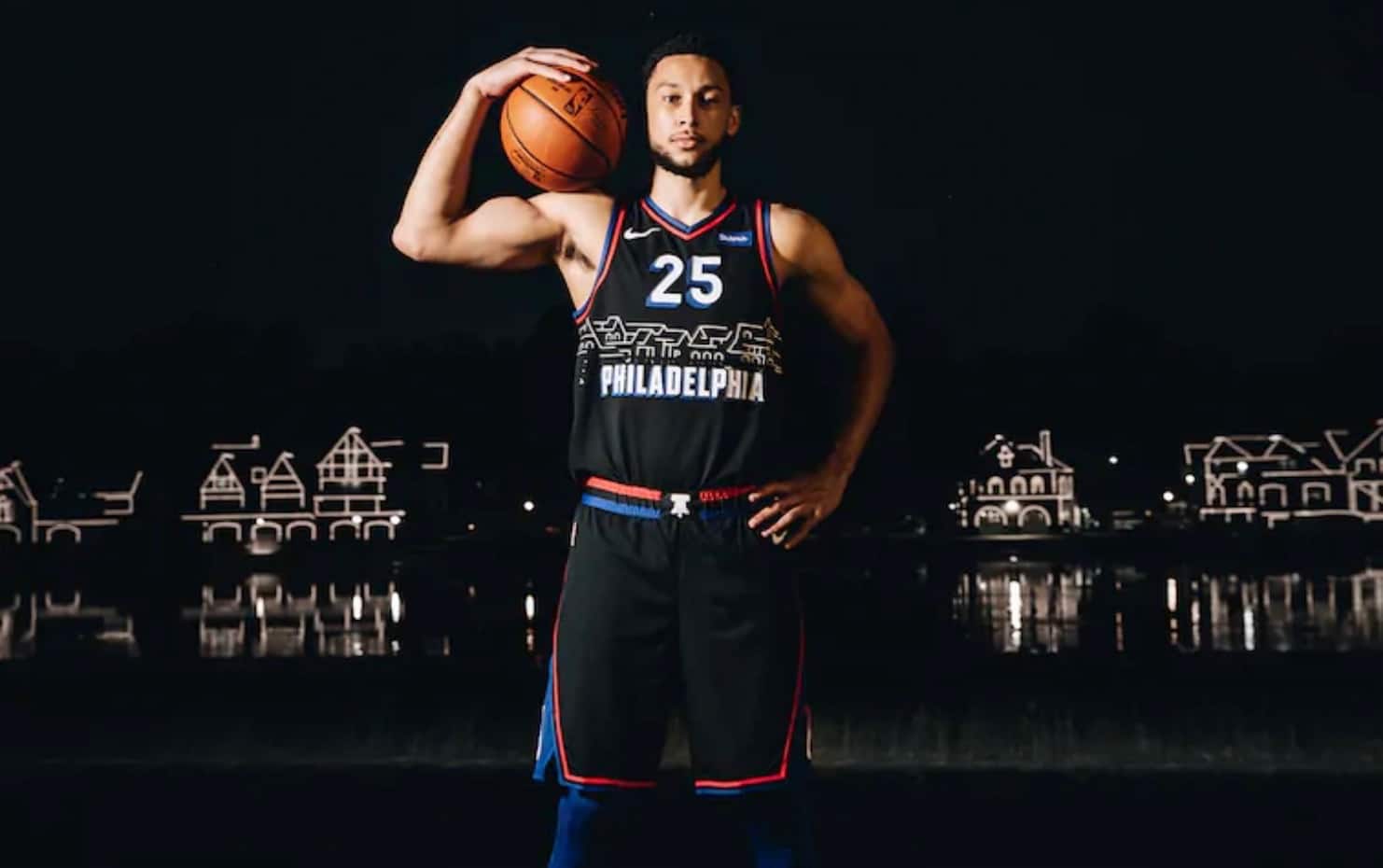 Two more NBA City alternates were unveiled yesterday. And in a change from recent events, neither of these had previously been leaked!
Let's start in Philly, where the 76ers are going with the black design shown above. According to the press release:
[T]he uniform showcases Boathouse Row, an iconic U.S. Historic National Landmark that runs along the Schuylkill River, just west of the Philadelphia Museum of Art.

With black as the uniform's primary color, the design is inspired by the one-of-a-kind Philadelphia view Boathouse Row provides at night. In the wake of the country's bicentennial, each boathouse was lined with lights in the late 1970s, which reflect each evening on the river, creating the visual mimicked on the uniform.
But wait, I thought Philadelphia was a "blue collar city," not some hoity-toity elitist haven full of art museums and fancy-shmancy riverside mansions. I wish the sports world could make up its mind on this stuff, because it's all very confusing!
Here's a closer look at the front of the jersey. If you look right at the center, you can see that they hid a little "TTP" in there, for the team's "Trust the Process" catch-phrase (click to enlarge):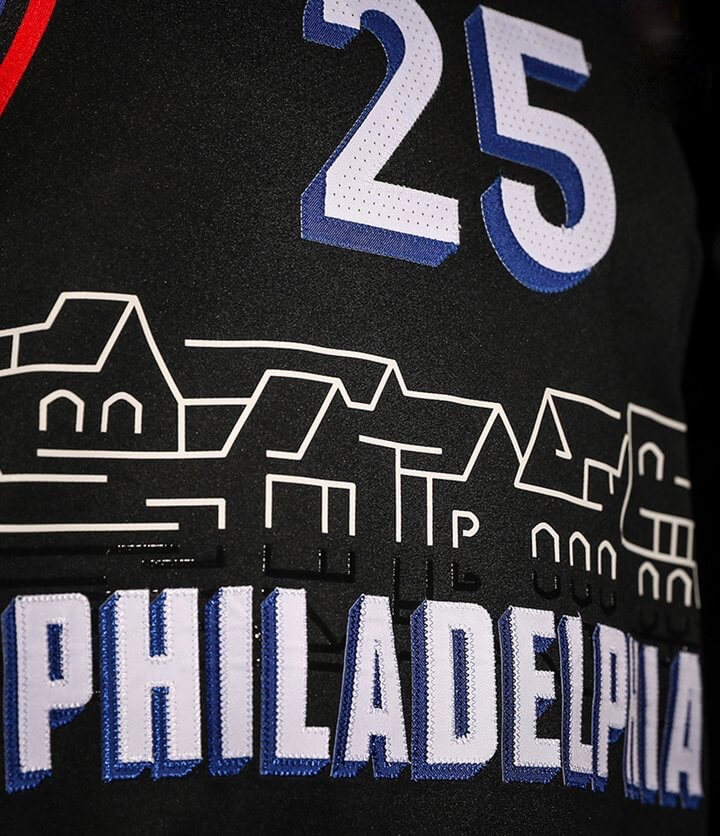 This is clearly one of the worst City uniforms. Bad design, fairly inscrutable inspiration, and no discernible connection to the rest of the team's visual program — a lose-lose-lose. The funny thing is that Sixers prexy Chris Heck loves to refer to things being "on brand," a phrase that's almost the antithesis of this design. (As an aside, this unveiling, combined with a few others, prompted an amusing piece about how it's enough with all the BFBS NBA uniforms already. ESPN's Zach Lowe also has a piece about the story behind the uniform's development, but Lowe is now behind the ESPN+ paywall, so you may not be able to see it.)
This uniform will have its own court design, which isn't bad (click to slightly enlarge):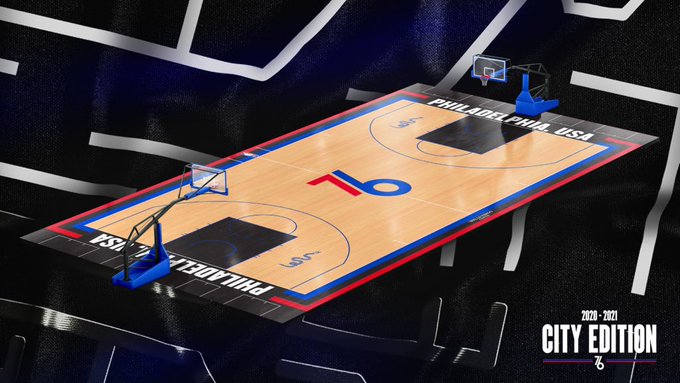 ———
Now let's turn to Orlando, where the Magic have unveiled a new orange-pinstriped design (click second image to enlarge):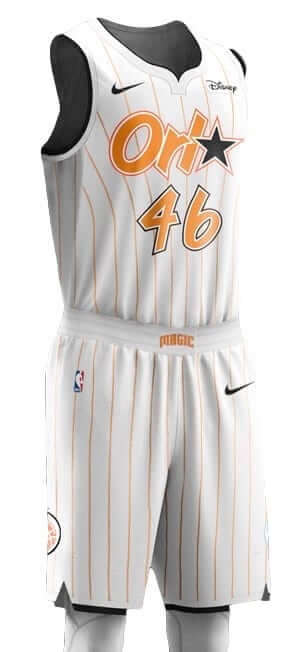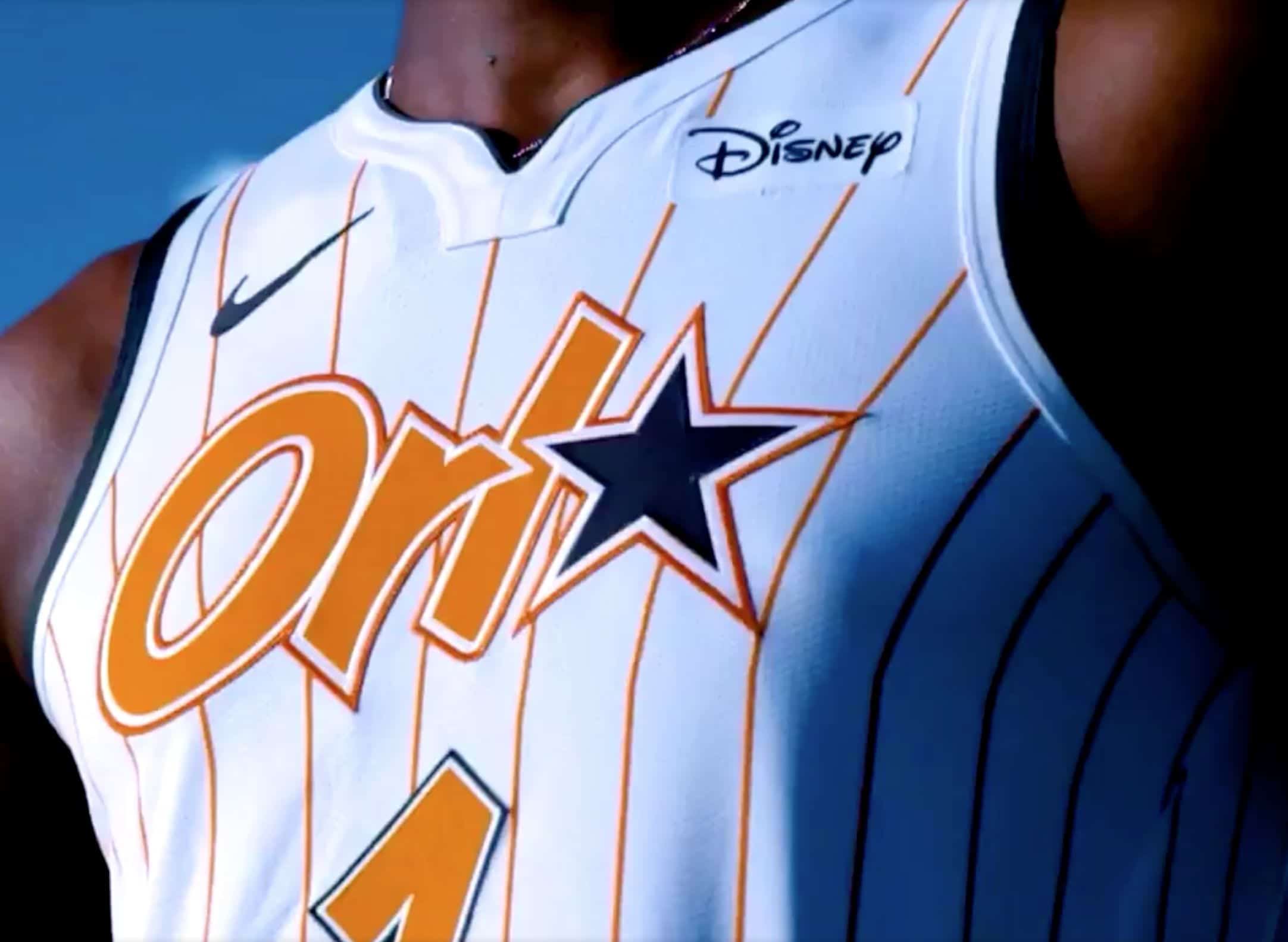 There are some additional close-up photos (and some embarrassingly amateurish marketing verbiage) here.
I kinda like this one. I've always liked orange as an accent color on uniforms, and the typography is a fun throwback to the team's early days. Yeah, the whole "Orl★" thing is silly, but I can live with it, and the overall feel is certainly way better than the team's previous orange/"ORL" design, right? Overall, I'll certainly take this one over the Sixers design.
Meanwhile, we have a new leak. A retail shirsey suggests that the Celtics' new alternate will be based on the team's championship banners:
O @sigD foi certeiro na inspiração para o layout: os incontáveis banners dos títulos dos Celtics.

Particularmente, adoro camisas que tem o nome completo da franquia. Já deixo aqui o meu joinha. 👍 pic.twitter.com/OfS2ZLvf7M

— Camisas da NBA (@camisasdanba) November 11, 2020
• • • • •
• • • • •
#ReverseRetro @adidashockey pic.twitter.com/B9nhVAyK0b

— NHL (@NHL) November 10, 2020
NHL update: Fun times yesterday, as the NHL and Adidas promoted the upcoming "reverse retro" uniform program (let's just call it "RR" for short) by posting the video shown above. The various teams then tweeted their own versions. Here, for example, are the ones for the Devils and Islanders, which seem to indicate that their reverse retro jerseys will be green and navy, respectively:
#ReverseRetro @adidashockey pic.twitter.com/38ZiQP16fc

— New Jersey Devils (@NJDevils) November 10, 2020
#ReverseRetro @adidashockey pic.twitter.com/qhj1MSPt6h

— New York Islanders (@NYIslanders) November 10, 2020
That prompted Icethetics honcho Chris Smith to create this helpful gallery showing screen shots of each design:
Here are all 31 jerseys from the #ReverseRetro preview video released by @adidashockey today. Looks like the numbers sync with the retro year.

I've labeled each one with my prediction for what team is represented. Some are a bit tricky. pic.twitter.com/ZoPxPkhHYq

— icethetics (@icethetics) November 10, 2020
And that in turn prompted Twitter-er Ricky Adams to predict which uniform in each's team's history would be the basis for the RR designs, which you can see in this Twitter thread.
Fun stuff! Lots of tea leaves to read, so have at it! The full program will launch next Monday, Nov. 16.
• • • • •
• • • • •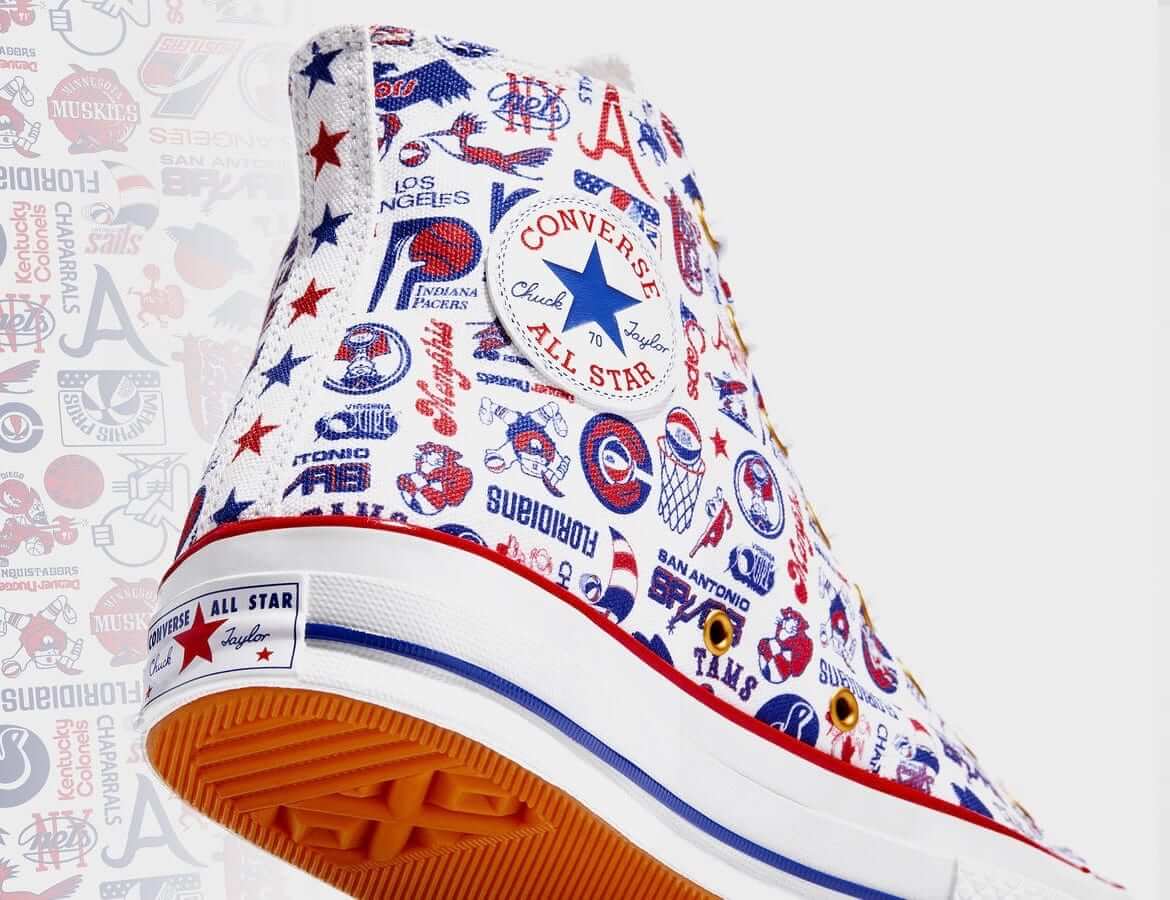 Click to enlarge
Too good for the Ticker: I don't usually get too excited about sneakers, but I do often get excited about old ABA logos, so I'm pretty stoked about these new ABA team-logo Chucks that Converse has just released. Additional info here.
(My thanks to our own Brinke Guthrie for letting me know about this one.)
• • • • •
• • • • •
Membership update: It's rare that we do a membership card based on the front of a jersey, but I was willing to bend our usual rules for Bennett Ford, who wanted a card based on Iowa State's Jack Trice-themed throwback because those jerseys looked like normal jerseys on the back. Nice choice, Bennett!
Bennett's card is one of several that have been added to the membership card gallery. As you can see at the top of that page, we are now just two cards shy of our 3,000th design in the card gallery. Amazing!
Ordering a membership card is a good way to support Uni Watch (which, frankly, could use your support these days). And remember, as a gesture of comm-uni-ty solidarity, the price of a membership has been reduced from $25 to $20 until further notice, plus a Uni Watch membership card entitles you to a 15% discount on any of the merchandise in the Uni Watch, Uni Rock, and Naming Wrongs shops. (If you're an existing member and would like to have the discount code, email me and I'll hook you up.)
As always, you can sign up for your own custom-designed card here, you can see all the cards we've designed so far here (now more than 2,900 of them!), and you can see how we produce the cards here.
• • • • •
• • • • •
The Ticker
By Lloyd Alaban

Baseball News: Free agent P Trevor Bauer has signed an endorsement deal with Lids. In the announcement photo, he wore nine caps from nine different teams. The Nationals, who have supposedly been gunning for Bauer, did not make an appearance among the nine caps. … Kansas State players have been issued a workout T-shirt that displays the university's wordmark when wet (from Griffin Smith).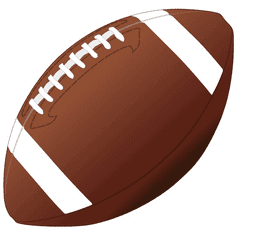 Football News: Flag desecration helmets this week for UAB (from Clint, who didn't give his last name). … Boston College will wear their bandana alternates this week against Notre Dame (from Bill Abley). … The Iron Bowl has a new advertiser (from Timmy Donahue). … The Clemson Uniform Tracker has been updated.

Hockey News: New mask for Penguins G Tristan Jarry. … Posters of the newest inductees to the Hockey Hall of Fame in Toronto have been hung up (from James Beattie). … New unis for Michigan Tech (from Shane Brown).

Basketball News: It looks like the NBA's "Earned" uniforms, which debuted two seasons ago and then were scrapped last season, are coming back (from @BradyTheMan17). … New uniforms this season for Cal State Northridge. … New home whites for SIU-Edwardsville. … TCU will be wearing a patch this season featuring a program that wants to help bring the student body closer together. … New court for Kentucky men's. … Duke announced it will not have fans in attendance this season due to the pandemic.

Soccer News: The photo gallery accompanying this article shows that players from Maine high schools Scarborough and Kennebunk all wore masks on the pitch last night, although many of the masks were falling down below the players' noses and, in some cases, their mouths (from our own Anthony Emerson). … New Karneval-themed shirts for German side Köln (from Ed Zelaski).

Grab Bag: Golfer Bryson DeChambeau will wear the DraftKings logo at the Masters (from Mike Chamernik). … Saturday Night Live had less than three hours to recreate Vice President-elect Kamala Harris's white pantsuit look for the show's cold open on Saturday (from David Dahl). … New Indigenous-themed uniform for the Perth Scorchers of the Australian Twenty20 cricket league (from Shawn Hairston). … In a related item, and also from Shawn, the Australian men's cricket team will wear this Indigenous design for the Dettol T20 series against India. … UPS is lifting its ban on beards, braids, and piercings. Tattoos, however, must still be covered. … New uniforms for Italian women's volleyball club Volleyball Bergamo (from Jeremy Brahm).
• • • • •
• • • • •
Click to enlarge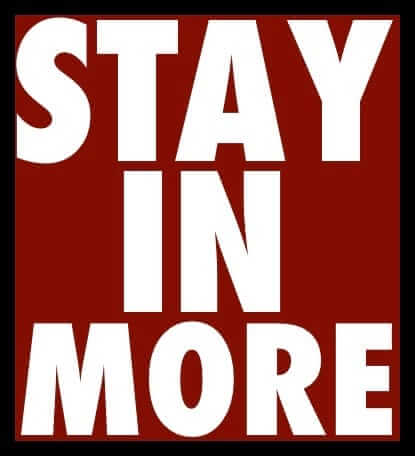 What Paul did last night: On Seinfeld, one of the occasionally recurring themes was the "pop-in," which is when someone just spontaneously pops in (or drops by, or shows up, or whatever). I was always puzzled by that, because I never knew anyone in my adult life who just popped in, nor did I ever pop in on someone myself. Social interactions at people's homes were rarely if ever spontaneous — they were planned in advance.
One of the nicest things about our porch ritual is that we occasionally get pop-ins. Since our friends and neighbors have learned by now that we're out on the porch at more or less the same time each day, they'll sometimes swing by to say hi. Sometimes they ask in advance, but more often they just show up. That's what our friend Virginia did yesterday — she was on her way home from some errands and made a detour to our block to see if we were porching. Which we were! She had a bottle of wine in her backpack (one of her errands had been to stop at the liquor store), so we got her a glass and she joined us — at a safe distance, of course — for a bit.
This element of spontaneity is nice, especially during a period when so many days are so mind-numbingly similar to each other.
As always, you can see the full set of daily Pandemic Porch Cocktails™ photos — now almost 240 of them — here.
• • • • •
Today is Veterans Day. If you've served in the military, please accept my sincere thanks for your service. — Paul