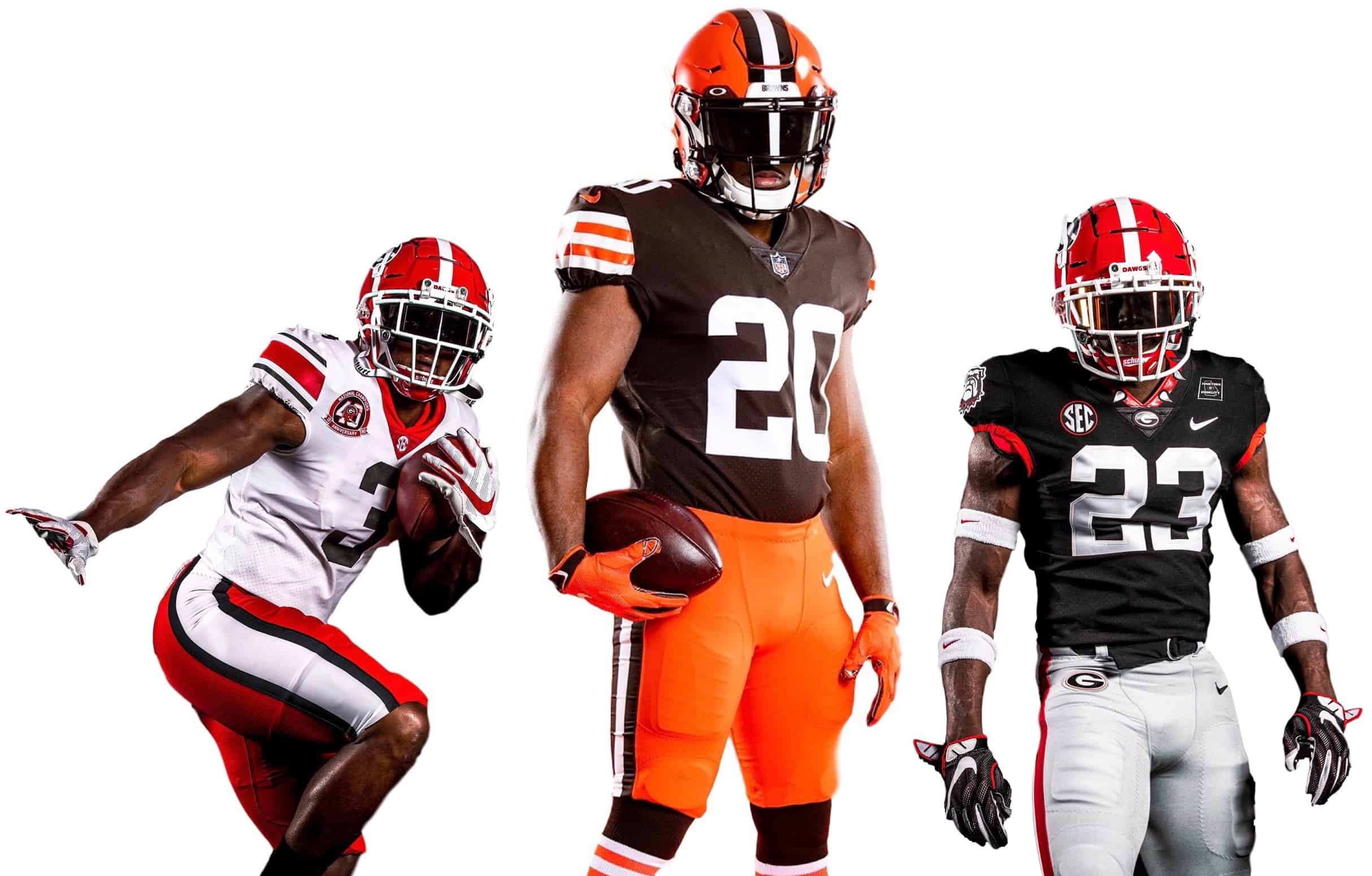 For all photos, click to enlarge
There were significant developments on both the pro and college football uniform fronts yesterday — a rare pigskin daily double!
Let's start with the college news: With the SEC season set to begin in eight days, the University of Georgia unveiled two new alternate uniforms yesterday — one featuring a black jersey and the other a throwback design to celebrate the 40th anniversary of the team's 1980 national championship.
Let's start with the black alternate. The jersey features a spiked dog collar motif and a Georgia-themed "Together Equality" patch. The spiked dog collar also appears on a new sleeve patch: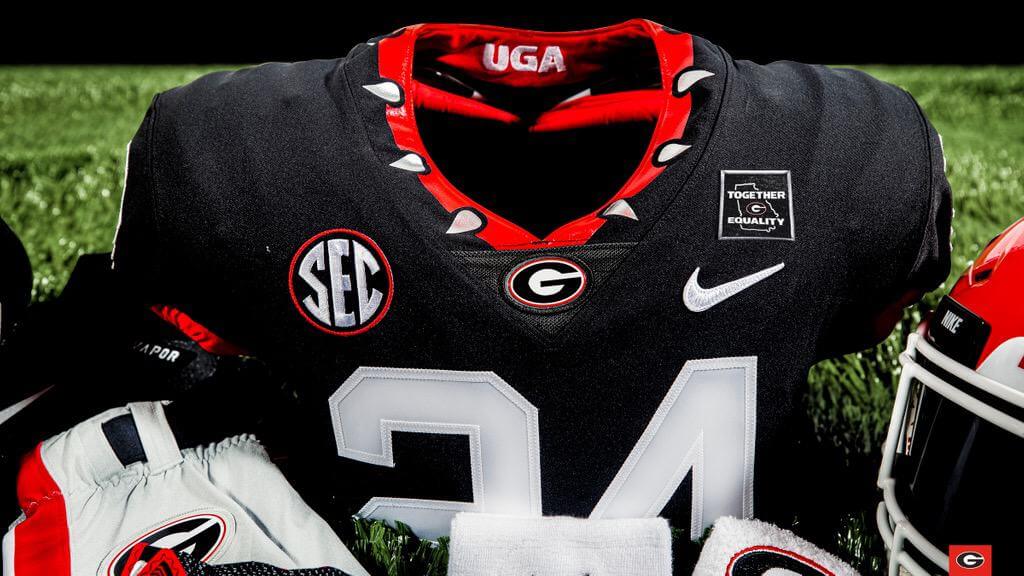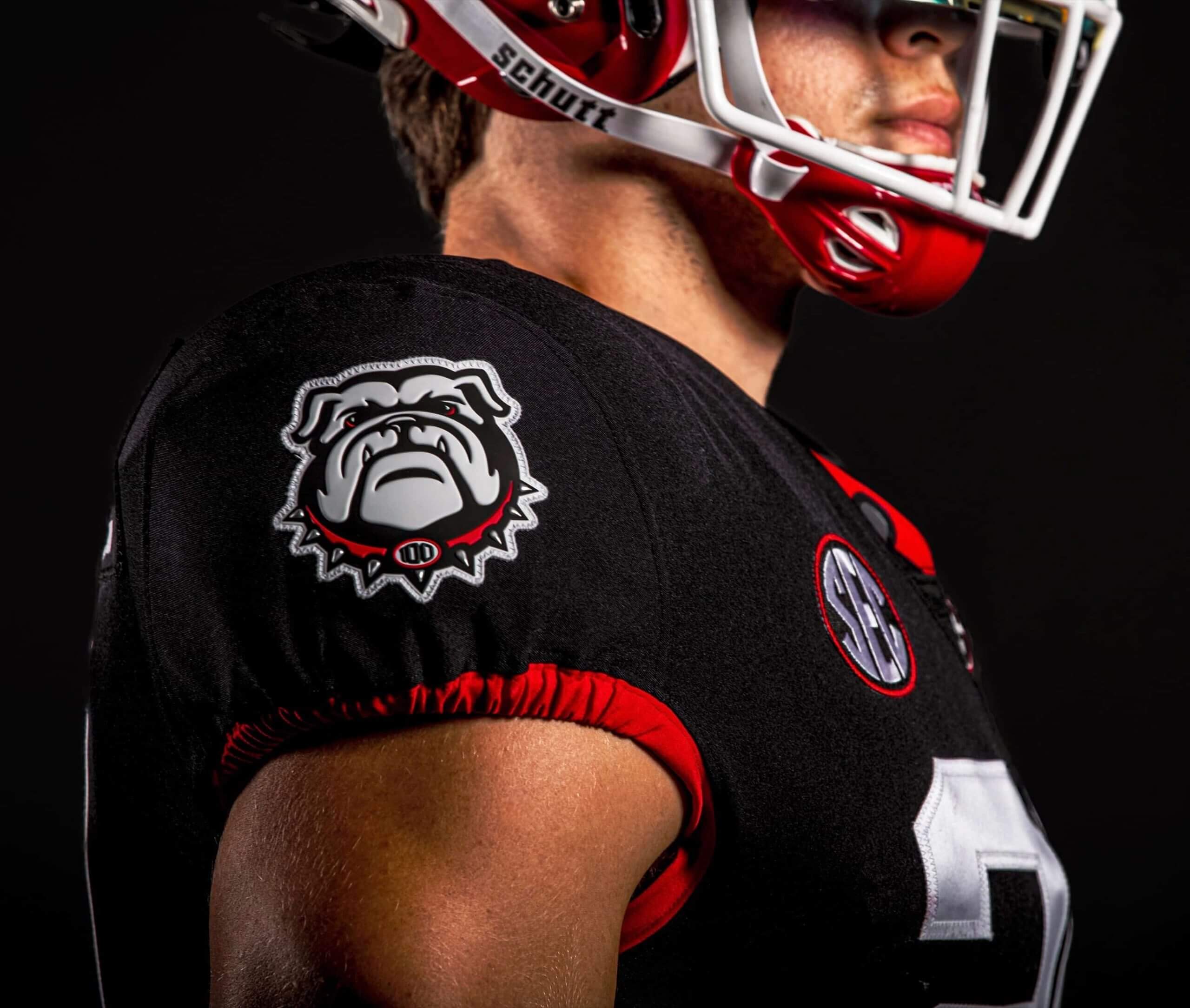 Note that there are no TV numbers.
The plan is for this jersey to be worn with the team's standard grey pants: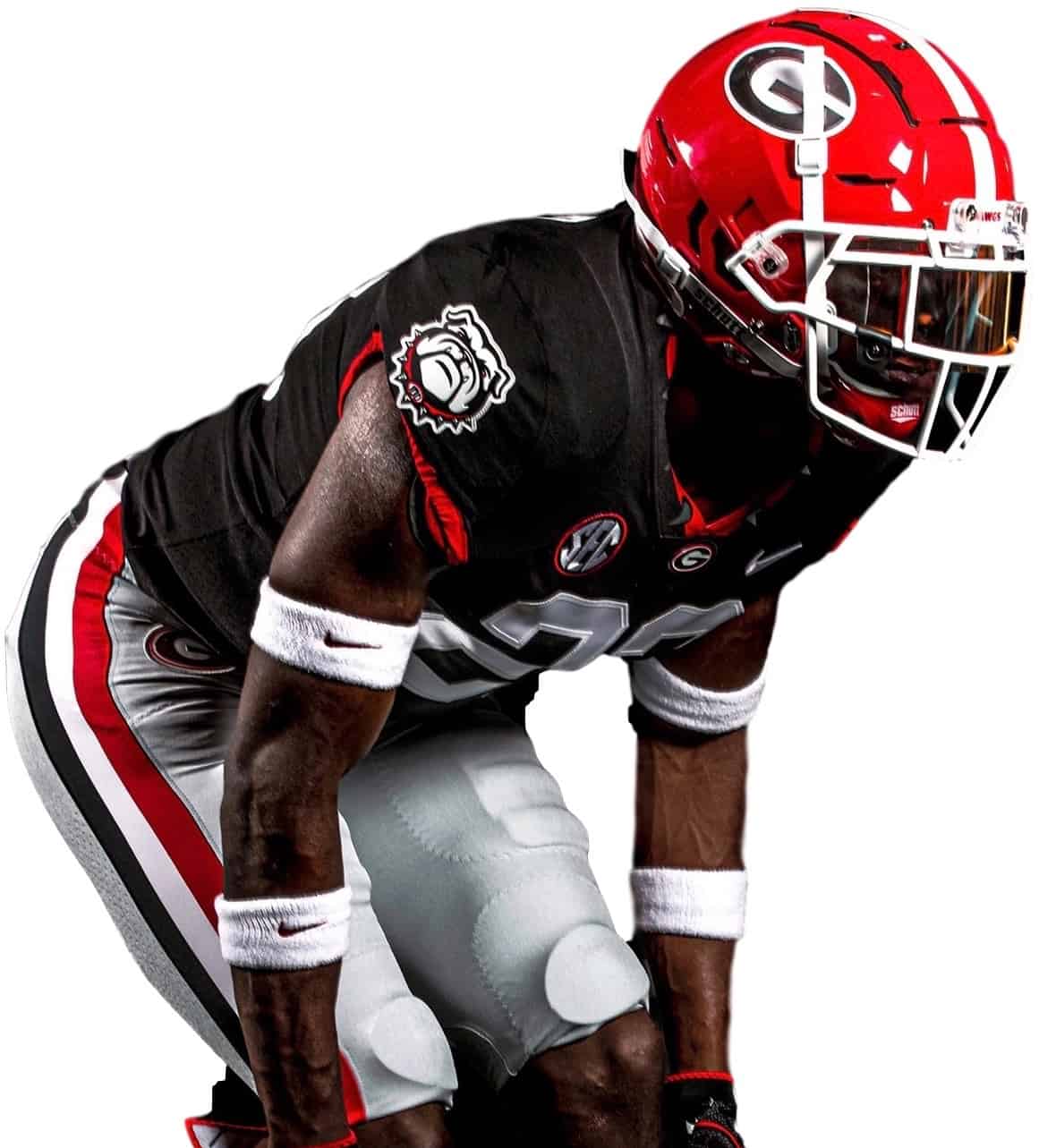 I'm fine with UGA wearing a black alternate — it's not a bad look for them — but I find that spiked collar repellant. I suppose some fans think it's intimidating or something like that, but to me it's just macho nonsense. I always hate when I see a real dog wearing one of those (making a pet seem like a weapon, ugh), and putting that design on a uniform feels disgusting, at least to me.
As for the white throwback, it features the same "Together Equality" patch as the black jersey (I'm assuming all UGA jerseys will have that patch this season, not just these two alternates), along with an anniversary patch commemorating the 1980 national title: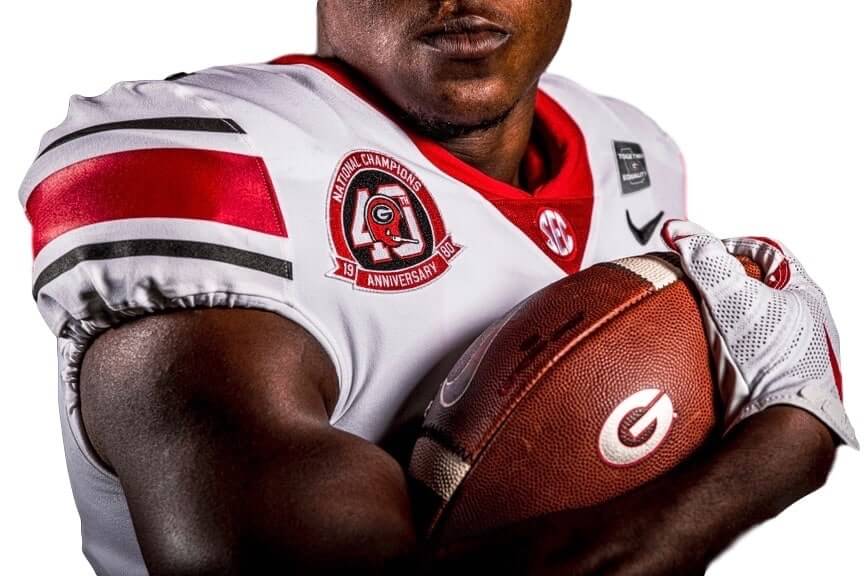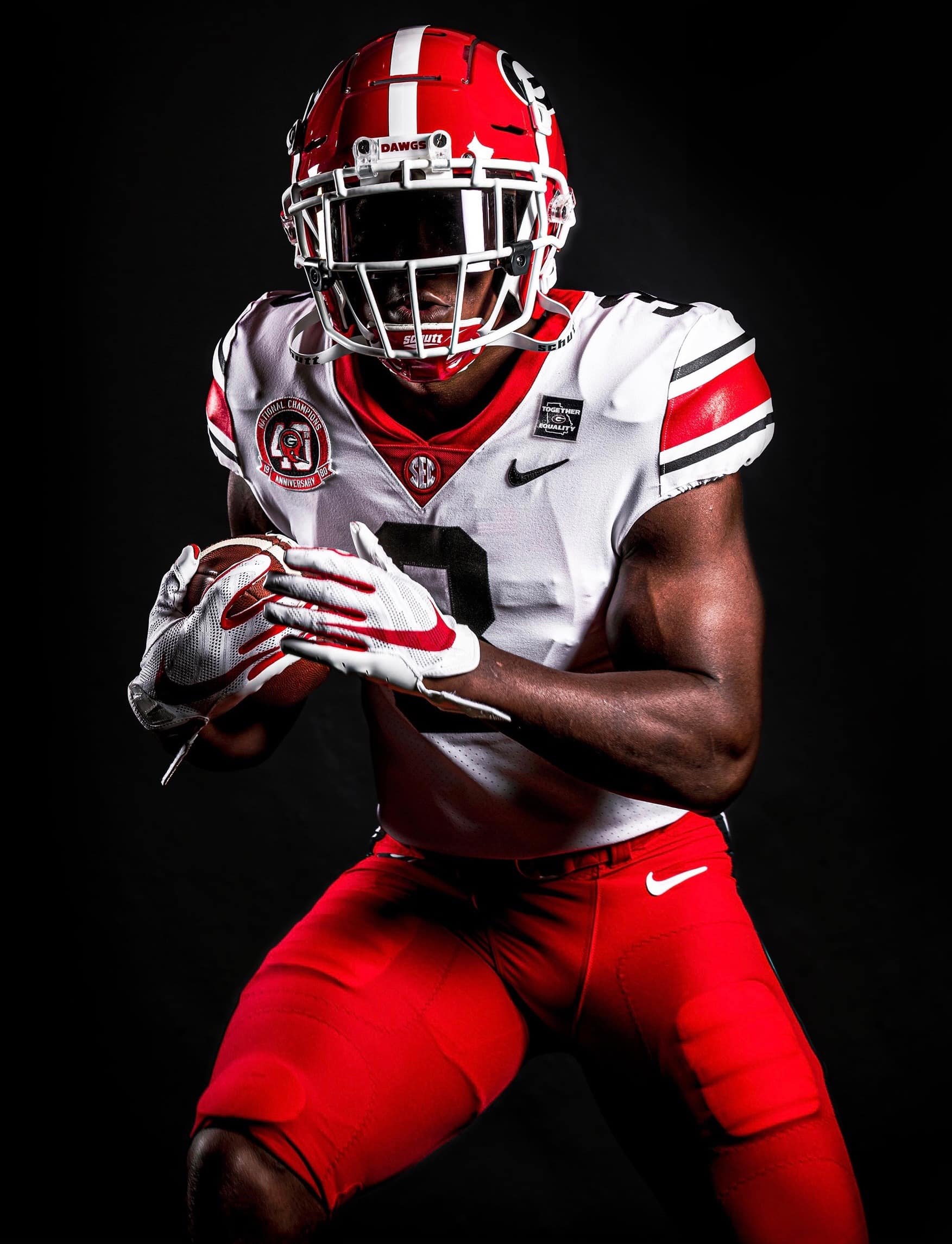 The eye-opener here is the width of the pants striping, which is of Montana-era 49ers proportions: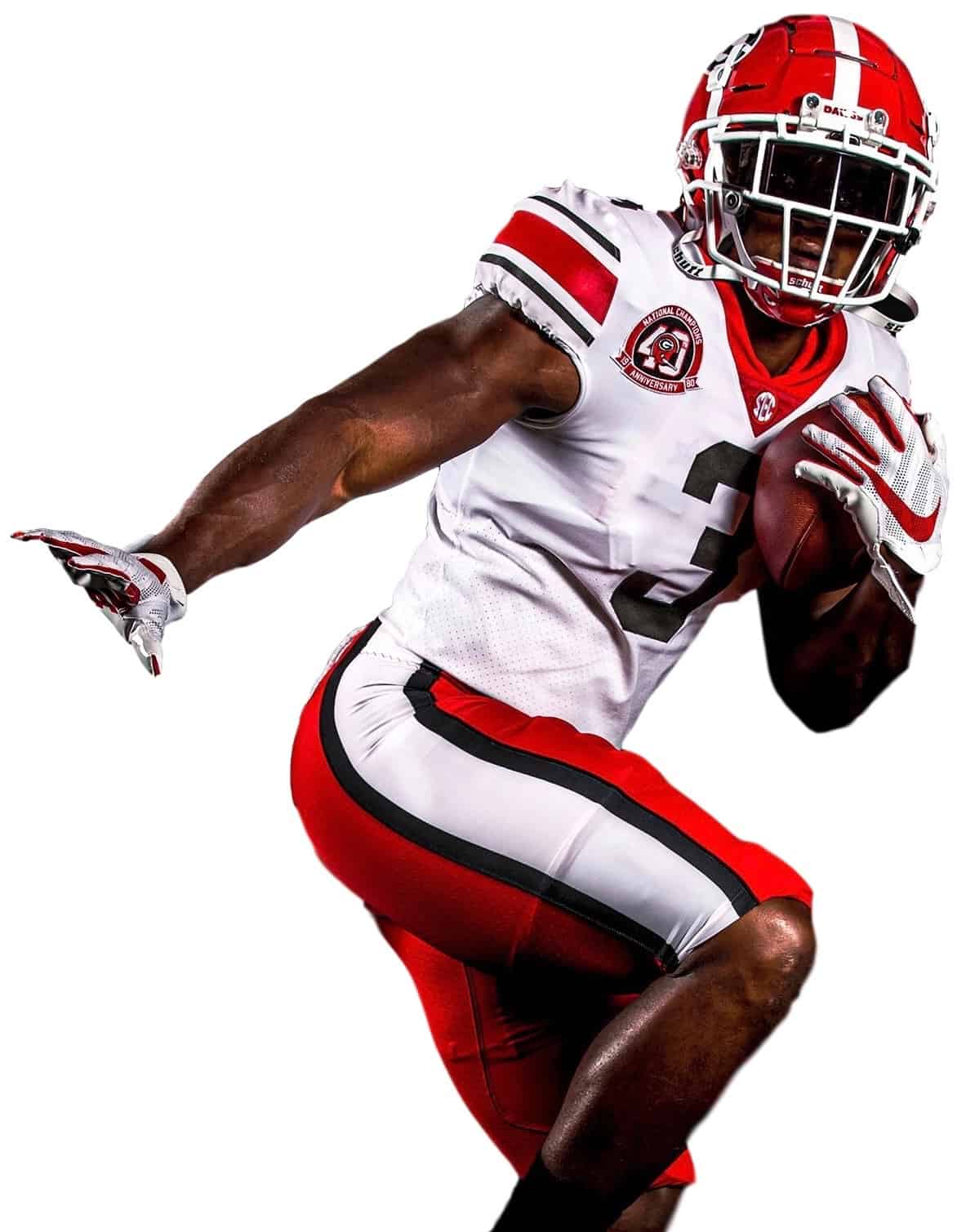 Does that match the original 1980 pants? I'd say no — the original striping was wide, but not that wide, as you can see from this 1980 Georgia/Tennessee footage:
Odd that they wouldn't match the original design, but whatever — it's still a nice uniform. They'll wear this for their season opener at Arkansas on Sept. 26.
One other thing about the throwback: As you probably know by now, I don't care about inner-collar slogans (because we can't see them on the field and they're just cynical marketing gimmicks to help sell retail merch), but it's worth noting that the throwback jersey has an inner collar slogan with an apostrophe catastrophe: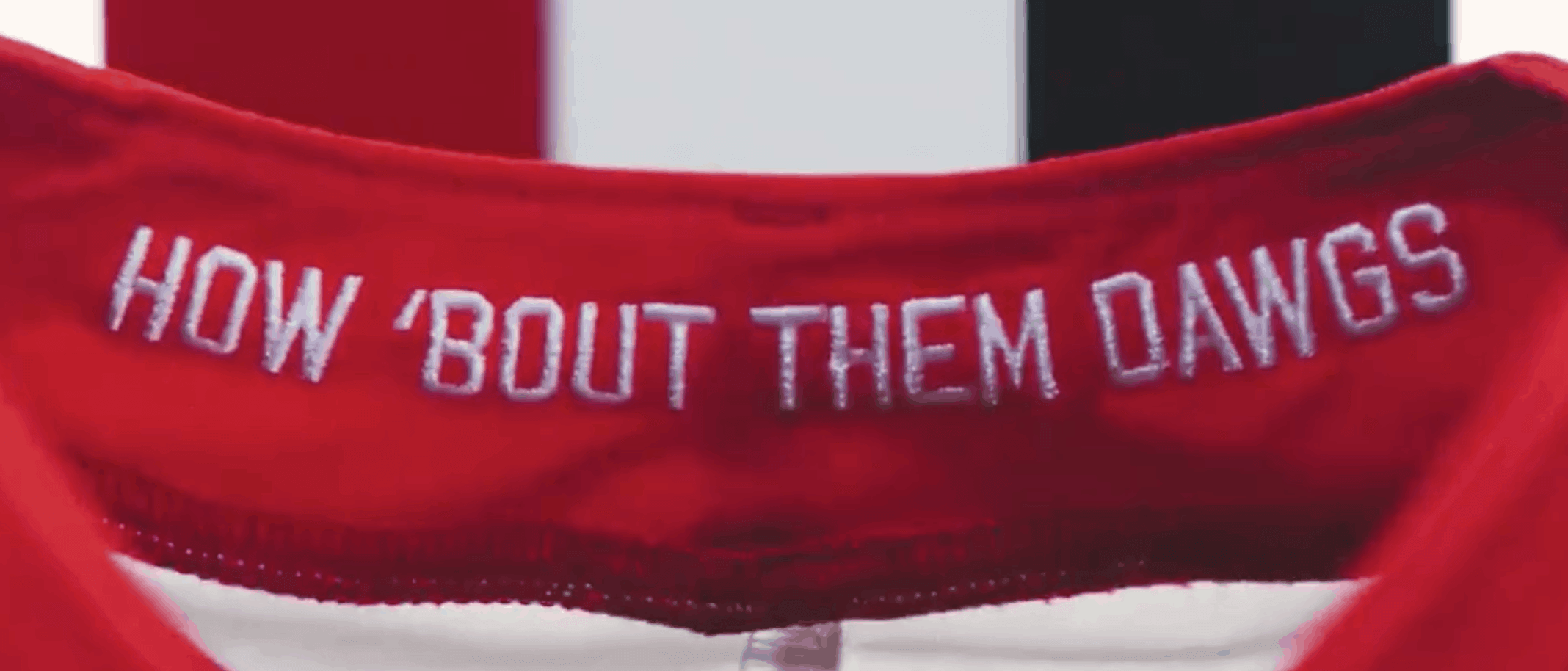 It's not as visually blatant as some other examples (that's because the quote marks and apostrophes in this font aren't curly), but if you look closely you can see that the apostrophe is wider at the bottom than at the top — which means it's actually an open-quote, not an apostrophe. It should be like this: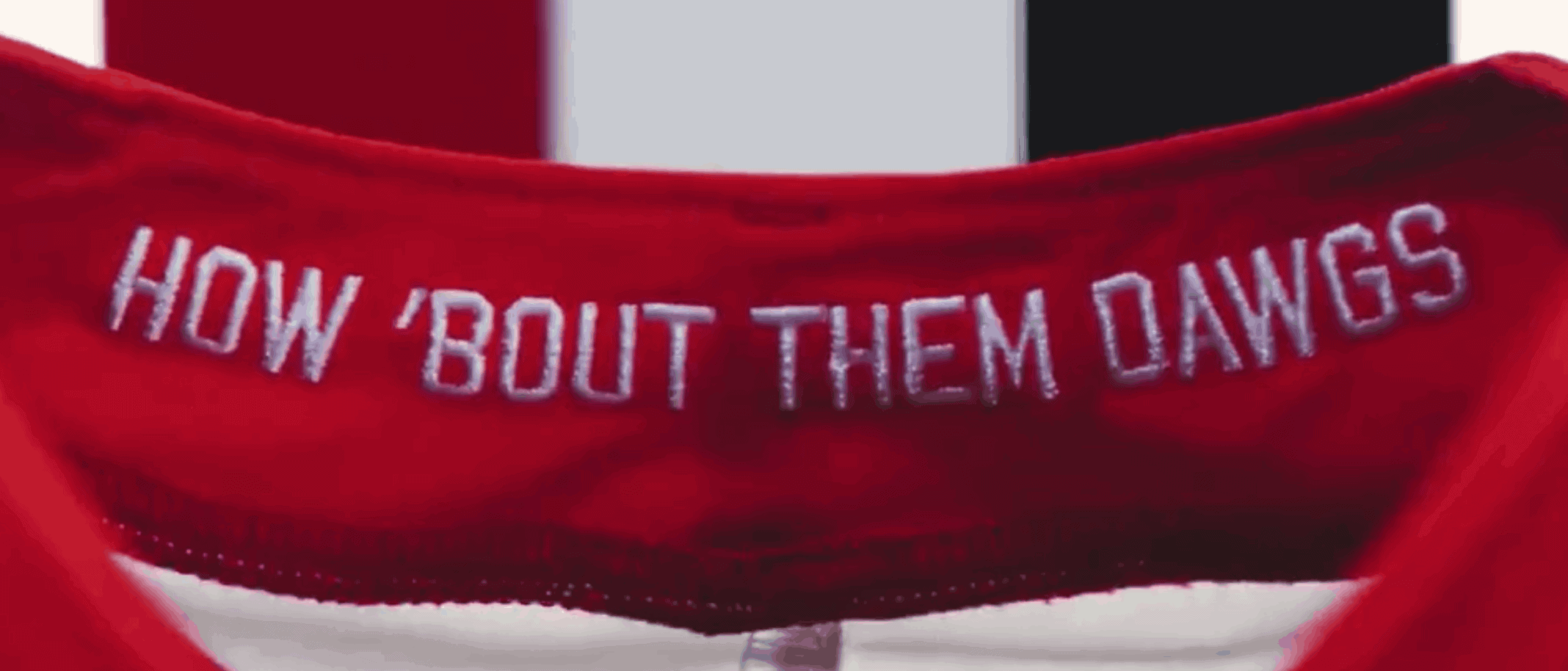 I know, I know — who really cares, right? But that error drives me nuts, and I especially hate to see it on a uniform (even if it's only part of a cynical inner-collar marketing gimmick). Grrrrr.
(Special thanks to Nic Schultz for apostrophic Photoshopping.)
• • • • •
• • • • •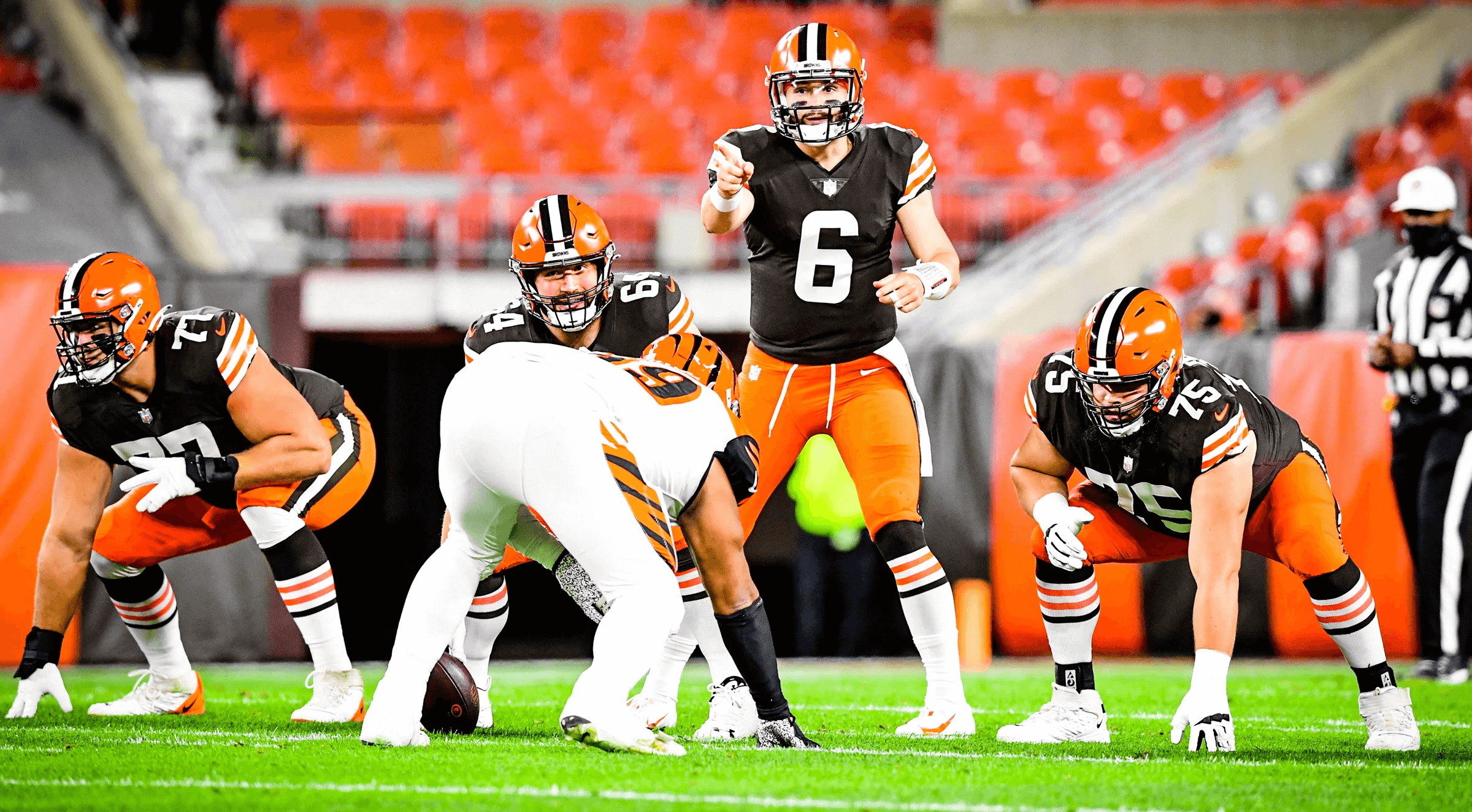 Click to enlarge
Meanwhile, over in Cleveland…: When the Browns unveiled their new uniforms back in April, the one complaint that many people had was that they should have included a set of orange pants. They addressed that issue in last night's home opener, as they unveiled a new set of orange knickers.
And holy shit did they look great. The striped sleeves, the striped socks, the new pants — spectacular! Somewhere, Brian Sipe is smiling (or at least he should be). You can see more game photos here and here.
In another newly revealed detail, the Browns have become the latest NFL team to match the yard marker font on their field to their jersey number font (click to enlarge):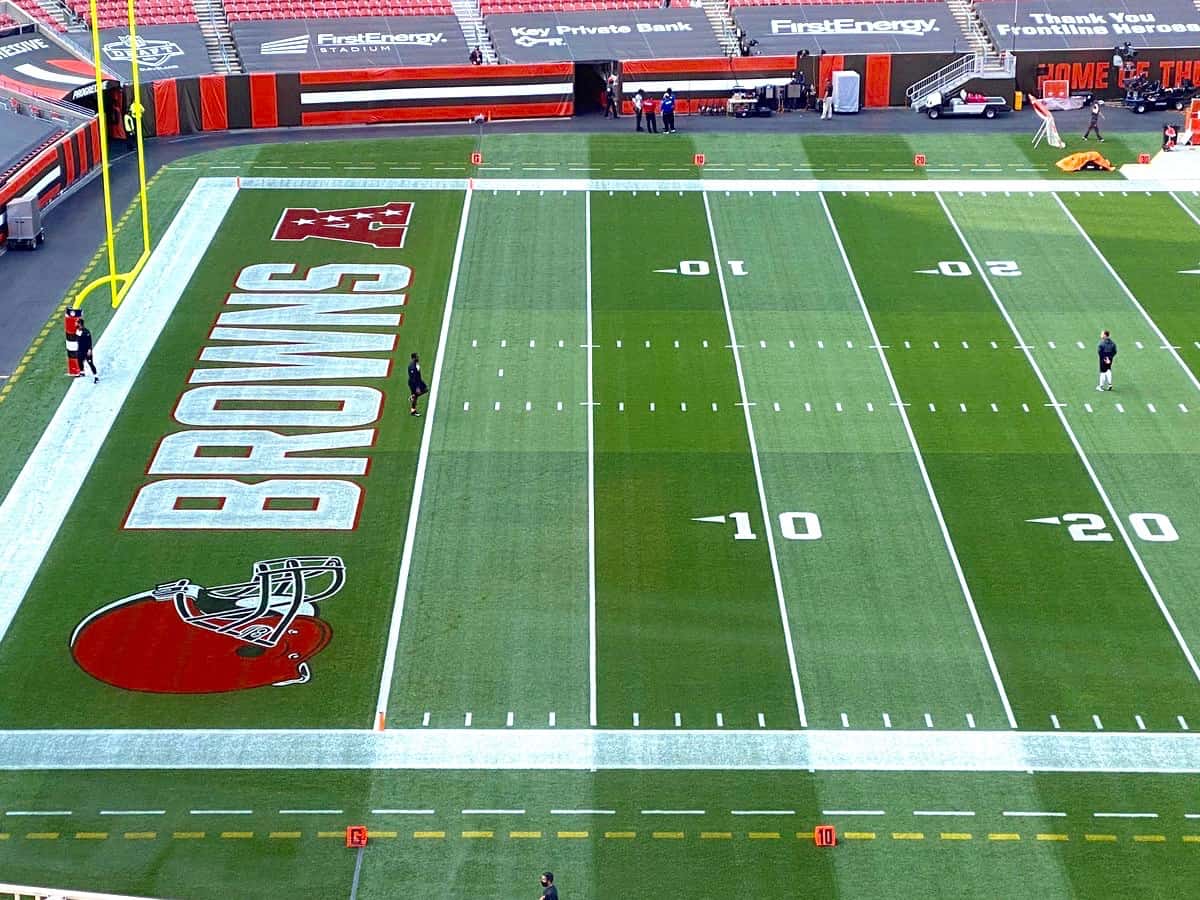 The end zone design is also new, but we knew about that already (it was in the Ticker two days ago).
(My thanks to @RustyFlynn and @wtfbrowns for the bit about the field numbers.)
• • • • •
• • • • •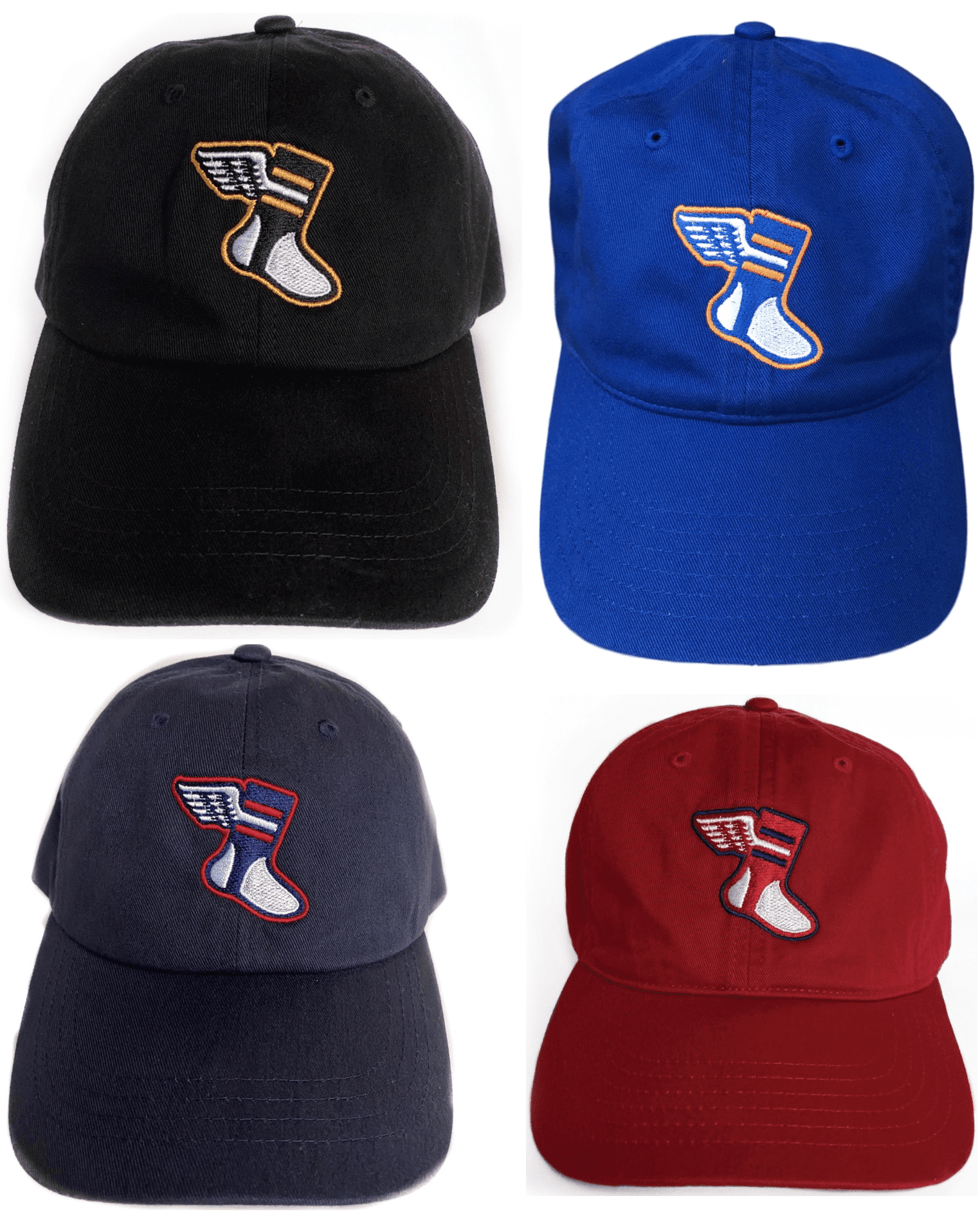 Color Remix cap reminder: In case you missed it on Wednesday, the first monthly round of Uni Watch Color Remix caps is now ready to go. The four designs, which I teased a few weeks ago, are shown above and are available here through mid-October, when we'll launch a new batch with new color combos.
• • • • •
• • • • •
The Ticker
By Anthony Emerson


NFL News: Following up on an item from yesterday's post, Steelers C Maurkice Pouncey will join teammate Al Vilanueva by no longer wearing East Pittsburgh police shooting victim Antwon Rose Jr.'s name on his helmet. Pouncey claims that he was given "limited information on the situation." DB Minkah Fitzpatrick said the initial team-wide decision to wear Rose's name was made by unspecified "people upstairs and everything like that," not by a team vote (from Timmy Donahue and Mike Chamernik). … CenturyLink is rebranding as Lumen Technologies, but Seattle's football stadium is still going to be called "CenturyLink Field" (from Tim Dunn). … Here's an updated list of which NFL teams are allowing live fans in their stadiums.

College/High School Football News: NC State's uniforms will feature a chest patch depicting a raised fist and "the three pillars of Pack United," (from @ACC_Tracker). … Bemidji State posted a Twitter thread of all their uniform combos (from David Brown). … Troy is going red-white-red this weekend. … Miami is going mono-white against Louisville (from Jason Lefkowitz). … North Texas State is throwing it back to the mid-'70s against SMU on Saturday. More shots here (from many readers). … Ole Miss unveiled new light blue jerseys but were obsessive about not showing us anything else about their unis (from Moe Khan and @TheBigJamesG). … Tulane is going white-green-white (from Brian Stelmack). … Deion Sanders is apparently next in line to become Jackson State head coach, but the deal is being held up because Sanders is a spokesman for Under Armour and Jackson State is outfitted by Nike. That sound you just heard was me sighing really loudly (from Chris Mycoskie).

Hockey News: Reader Nick Gratton noticed some uni leaks in the latest video from the upcoming video game NHL 21, including a mix of the Sabres' new royal blue unis and their old navy blue unis and a new number font for the Flames.

NBA News: Jayson Tatum's son Deuce was in full uniform to cheer on his dad last night. Maybe if the Celtics had worn their green unis instead of their BFBS monstrosities they'd have played better (from @bryanwdc).

Soccer News: Tottenham's third shirt has a bit of a tequila sunrise thing going on, no? (from Peter Geiger). … New kits for El Salvador. The design is basically a throwback to 1970, when El Salvador qualified for their first World Cup (from Germán Cabrejo). … New home kit for Scottish side Queen's Park (from Ed Zelaski). … Also from Ed: The keeper's shirt for Austrian side TSV Hartberg has a "Sperm Booster" ad. … EPL club Wolves have a new Portugal-themed third kit (from David Hanson).

Grab Bag: New (worse) logo for Dollar Shave Club (from Eric Fisk). … Four schools in Newport News, Va., will get new names due to the current names' associations with segregationists (from Max Weintraub). … Sega has revealed Sonic the Hedgehog's 30th-anniversary logo (from John Cerone). … The Rockaway neighborhood of Queens now has its own flag. … New rugby union kits for Edinburgh Rugby (from Ed Zelaski).
• • • • •
• • • • •
Click to enlarge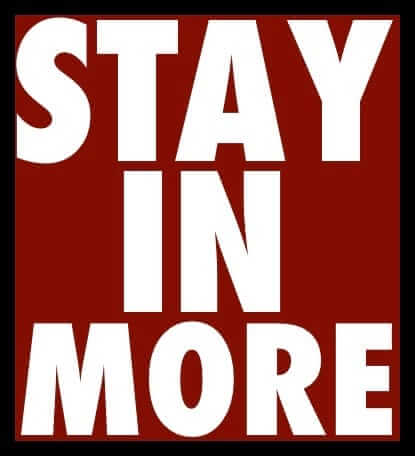 What Paul did last night: Six months ago last night — March 17 — I took the first Pandemic Porch Cocktails™ photo. (We had started the daily cocktail ritual a few days earlier, but it took a few days before I started documenting it with daily photos.) So last night's session marked half a year for this project. Unfortunately, I suspect we're still closer to the beginning than we are to the end.
As always, you can see the full set of Pandemic Porch Cocktails™ photos — a full six months' worth — here.
• • • • •
Happy Rosh Hashanah to all who are celebrating tonight. Everyone have a great weekend, enjoy Phil's Saturday and Sunday content, and I'll see you back here on Monday. Stay well! — Paul