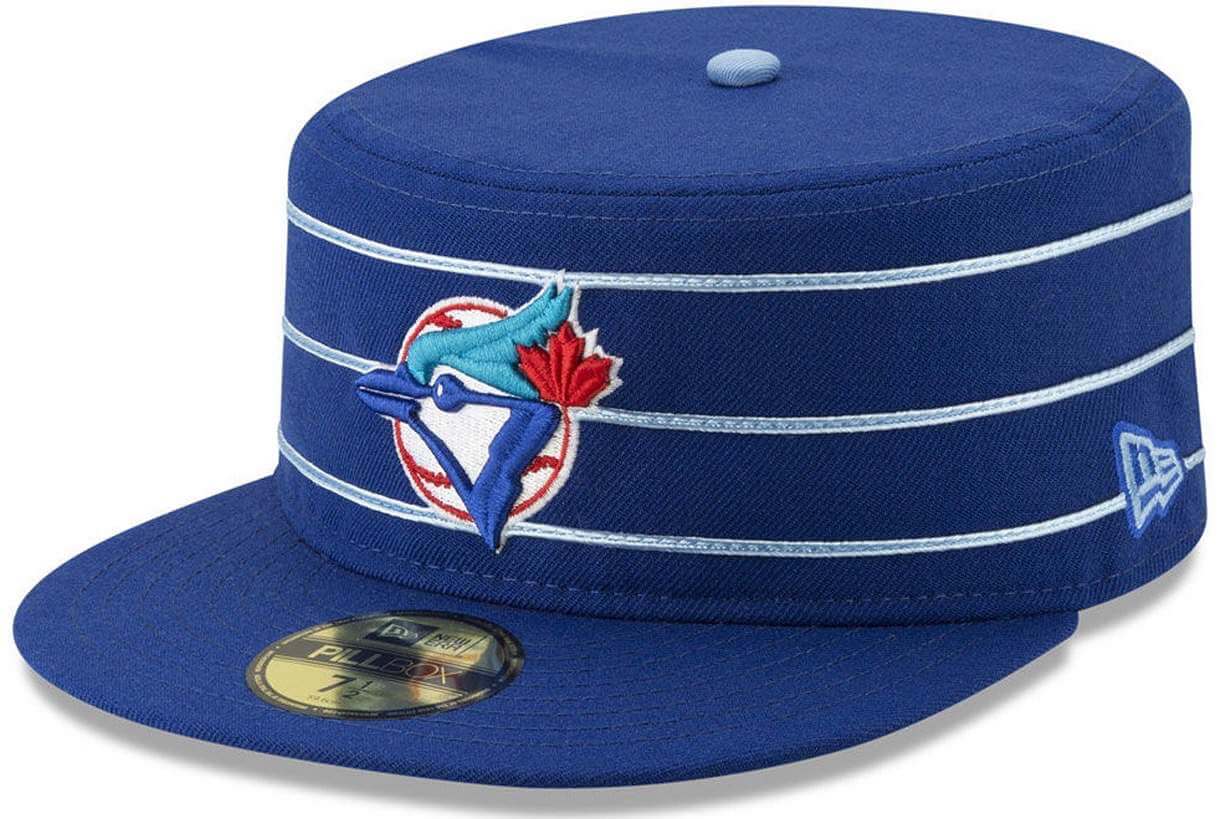 Well, that was fun while it lasted.
Yesterday morning, as the news spread about the Toronto Blue Jays would probably play their 2020 home games in Pittsburgh, lots of folks tried their hand at visualizing how the Jays' visual program might be modified to reflect their new temporary home. My favorite idea came from Gabriel Hurl, who posted a photo of the cap shown above and said, "Time to lean all the way in on the Pittsburgh Blue Jays." I initially thought it was a Photoshop concept, but it's actually a real cap that was available for sale a few years back but is now unavailable.
Just as well. By the end of the day, the state of Pennsylvania announced that it would not allow the Jays to play in Pittsburgh, so the team is now back to square one. Still, for that brief period yesterday, it was fun to see people reimagining the Jays as a Pittsburgh-based team. Here are some of the best designs I saw:
Lots of people tinkered with the Jays' familiar logo, including longtime Uni Watch pal/ally Todd Radom, who gave the logo a Pittsburgh-centric color scheme and a keystone icon:
Looks like the weirdness of 2020 will power forward with renewed vigor. pic.twitter.com/AS9R4LowZg

— Todd Radom (@ToddRadom) July 22, 2020
Others left the Jays' colors intact but swapped out the maple leaf for Steeltown signifiers:
Not bad, not bad @BlueJays pic.twitter.com/jzn1UlHGaM

— Pittsburgh Clothing Co. (@PGHClothingCo) July 21, 2020
Painfully cool logo circulating across southern Ontario the past 24 hours: pic.twitter.com/CUcUgJXHKZ

— Dejan Kovacevic (@Dejan_Kovacevic) July 22, 2020
For that last one, the bonus hypocycloid in the eyeball is a nice touch, right?
I do like this Jays/Pirates mash-up logo — especially the eye patch:
— ℳatt (@matttomic) July 22, 2020
The same guy who did that mash-up concept also reduced "Pittsburgh Blue Jays" to its "PBJ" initials and had some sandwich-based fun:
The Pirates & Blue Jays. We go together like pic.twitter.com/ZGvTRahVC2

— ℳatt (@matttomic) July 22, 2020
———
So that was fun. But what's going to happen to the Jays now that Pennsylvania has turned them away? Their first scheduled home game isn't until next Wednesday, so they still have a bit of time to figure things out. Various reports say they might play in Baltimore, or at their Triple-A ballpark in Buffalo, or that they might play all their "home" games at the visiting teams' ballparks.
That last option raises some intriguing uni-related possibilities. Let's say, for example, the Jays are scheduled to host the Red Sox, and they end up playing the game in Boston. As the designated home team, the Jays will bat second. Will they also wear their home uniforms? Will the Sox wear their road greys at Fenway? Hmmmmm.
• • • • •
• • • • •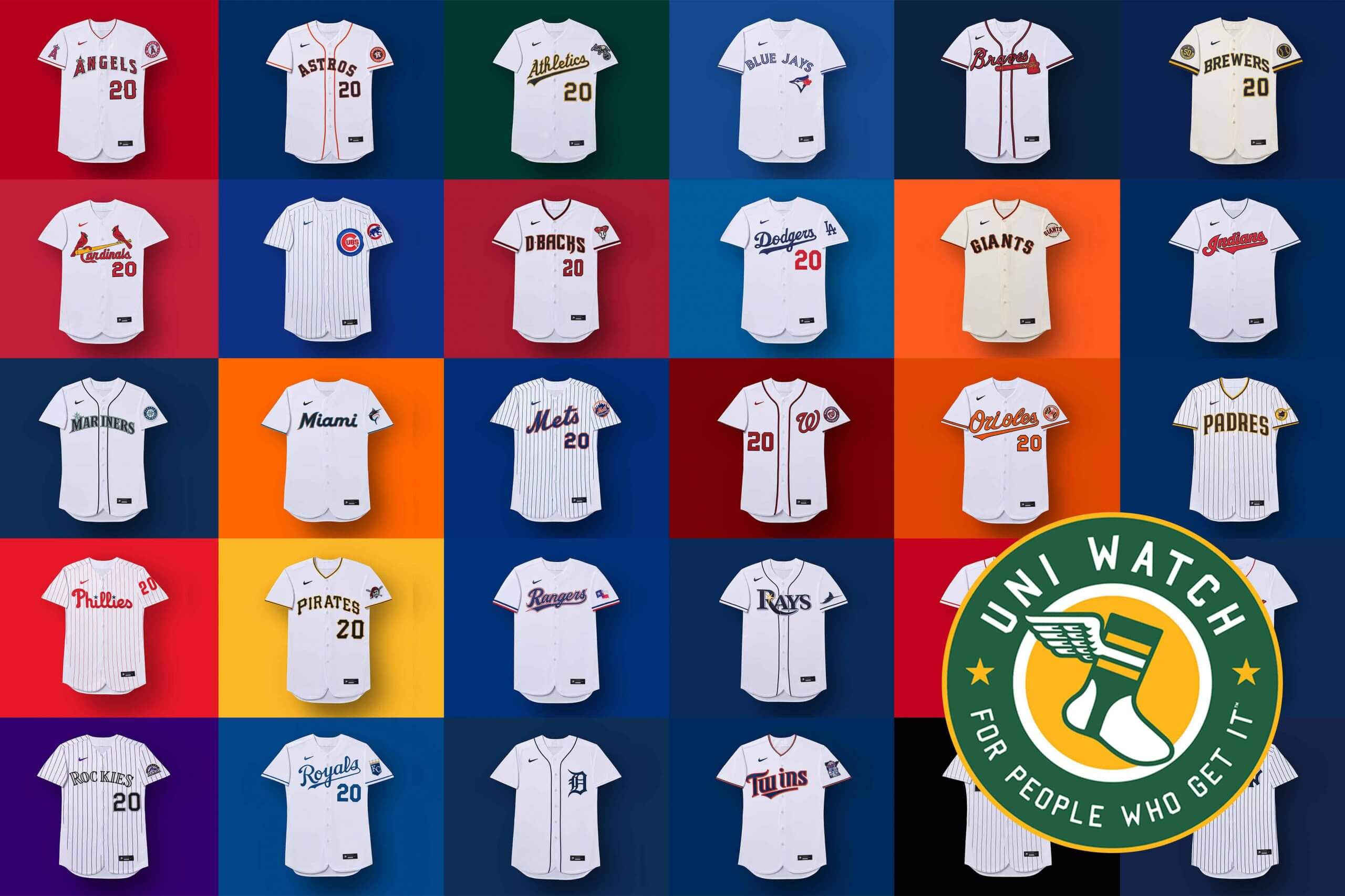 Play ball: The 2020 MLB season will finally commence this evening. The Nationals will be wearing their gold-accented championship uniforms while hosting the Yankees (suggested uni-related drinking game: Have a shot every time someone inaccurately says or writes that Yanks starter Gerrit Cole is making "his debut in pinstripes"), and then the Dodgers will host the Giants. Those are the only two games for today, with everyone else slated to kick off their seasons tomorrow.
If you need a refresher course on this season's new uniforms (some of which were unveiled more than eight months ago!), you might want to check out the Uni Watch MLB Season Preview, which has been revised with assorted pandemic-related updates. Enjoy!
Speaking of MLB, there was some last-minute 2020 uni news yesterday, as the Yankees revealed a new memorial patch for owner Hank Steinbrenner, who died in April:
To commemorate the life and recognize the passing of former General Partner/Co-Chairperson Henry G. "Hank" Steinbrenner, the Yankees will don a uniform patch on the left sleeve of the Yankees' home and road jerseys for the entire 2020 regular season & postseason. pic.twitter.com/f6KKWNHfOp

— New York Yankees (@Yankees) July 22, 2020
Note that the tweet presumptuously mentions that they'll be wearing the patch in the postseason. Good to see that the insufferable Yankees arrogance hasn't been affected by the pandemic.
Also, MLB announced that players will have the option of wearing a sleeve patch with either "Black Lives Matter" or "United for Change," and teams will have the option of having a Black Lives Matter graphic on the back of the mound. It's not yet clear, at least to me, if this mound graphic will be instead of, or in addition to, an ad projected onto the mound, but we'll find out soon enough, because the Nats plan to use the BLM graphic tonight.
Finally, Fox has announced that its MLB broadcasts will include fake crowd noise. Sigh.
• • • • •
• • • • •
ITEM! Uni Watch key ring teaser: As many of you know, I'm fascinated by key rings (so much so that I even have a whole side project devoted to them), so I recently decided it would be good to add key rings to the roster of Uni Watch merchandise offerings.
I just got them in from the factory yesterday. As you can see in the video clip above, I went with the 3D rubberized style, and they turned out really, really well (and in keeping with longstanding Uni Watch merch protocol, they have no maker's mark). I'm very pleased with them!
I'm going to sell these myself, not via Teespring. I need a bit of time to figure out the best way to mail them (i.e., can I get away with just sending them in a regular envelope with a regular stamp, and thereby avoid having to charge a higher shipping rate?), so I'm sending out some test mailings. Should have it sorted out by next week, so I'll have more info then — stay tuned.
• • • • •
• • • • •
Click to enlarge
Going, going…: Today is the next-to-last day to get in on our new line of Tour de France-inspired Uni Watch cycling jerseys: yellow (for the overall leader), green (Points Classification leader), and polka dot (King of the Mountains).
Each jersey can be customized with your choice of number (there's a bib-style panel on the back for that) and/or NOB — or you can skip those elements and leave the back blank. Up to you!
You must place your order by tomorrow, which should allow us to get the finished jerseys to you by Aug. 29 — the first day of the Tour de France.
Full details, including rear views, a sizing chart, and more, here.
• • • • •
• • • • •
The @UniWatch Pin Club just went next level. If this isn't the coolest pin I've ever seen I can't recall what would top it. #GetsIt pic.twitter.com/0Zt3NimlP3

— Brett Baker (@BrettSBaker) July 16, 2020
Bobble-pin update: Thanks to a nice little sales bump (thank you!), there are now fewer than 100 Uni Watch Pin Club bobble-pins remaining from our numbered edition of 500, and I'm starting to think they may actually sell out. They're available here while supplies last. Need to get caught up? Here are the January, February, March, May, and June pins (sorry, April is sold out), along with our basic winged stirrup pin.
And remember, if you order multiple pins and/or Uni Watch cufflinks and get hit with multiple shipping charges, give me a shout and I can get you a partial refund on the shipping.
My thanks, as always, for your consideration.
• • • • •
• • • • •
The Ticker
By Lloyd Alaban

Baseball News: Royals P Ronald Bolaños, recently acquired from the Padres, wore his old team's glove yesterday against the Cardinals (from @dynamodog2). … Dodgers P Clayton Kershaw has a new commercial out. It looks like the NNOB batter Kershaw is facing in the commercial is Phillies RF Bryce Harper (from Bryce Bement). … Alabama softball will wear teal-trimmed jerseys for ovarian cancer awareness (from Griffin Smith). … The Chinese Professional Baseball League is switching to a de-juiced ball (from Jeremy Brahm).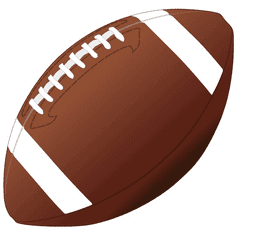 Football News: The NFL has confirmed that masks are required for fans should they be allowed to attend games this season. … With college football players now allowed to wear No. 0, Auburn LB Owen Pappoe will wear that number (from @MeanJoeFranco). … Here's an analysis of how Steelers QB Ben Roethlisberger performed with a sleeve on his throwing arm compared to no sleeve (from @Bradley_Locker). … Sentinels is reported to be one of the finalists for a renamed Washington NFL club (from multiple readers).

Hockey News: The new Seattle NHL franchise will reveal its name today at noon Eastern. … Even within the NHL bubble, the Wild have formed their own dress code (paywalled). … The Islanders' new arena will be called the UBS Arena (from Mike Chamernik). … Also from Mike: Former Canucks G Roberto Luongo received a Vancouver Whitecaps shirt with his NOB on it, and the number 100 — rendered in the "100" emoji style. … New unis for the Connecticut Whale of the NWHL (from Chris Botta).

Basketball News: The Blazers are adding a memorial patch for team founder Harry Glickman, who died last month at 96 (from @ianb78).  … Check out the videoboard fan chants that the NBA is using for games in Orlando (from Andreas Papadopoulos). … From Timmy Donahue: New court for Peninsula College. … ESPN is still using the Spurs' old logo, which the club hasn't used since 2018 (from Cameron Songer). … Here are jersey-redesign concepts for every WNBA team (from @spiralJ).

Soccer News: New home shirt for Roma (from Mark Barnett). … Charlotte's new MLS club will be named Charlotte FC (from Kary Klismet). … New home shirt for Fortuna Düsseldorf (from our own Anthony Emerson). … New away shirt for Stranraer FC (from Ed Zelaski). … Also from Ed: French company Macron will now be outfitting Czech side Viktoria Plzen. … One more from Ed: New home and away shirts for Osnabrück. … Liverpool D Joe Gomez was missing his Western Union sleeve ad yesterday (from Moe Khan). … The confetti to celebrate Liverpool's Premier League win has messaging on it. Presumably, the messages are tweets from fans (from Joe Farris). … Greenville Triumph of USL League One will wear an anti-racism sleeve patch for the remainder of the season (from Josh Hinton). … Also from Josh: New home, away, and third kits for Cruz Azul. … Cross-listed from the hockey section: Former Vancouver Canucks G Roberto Luongo of the NHL received a Whitecaps shirt with his NOB on it, and the number 100 — rendered in the "100" emoji style (from Mike Chamernik). … Chicago Red Star D Bianca St. Georges's NOB includes a lowercase "t" (from David Tra). … Italian league Serie A is the latest to go with a standardized league-wide number/NOB font (from Ryan Maquiñana). … New away kit for French side Reims (from Ed Zelaski).

Grab Bag: New logo and wordmark for University of Albany athletics (from multiple readers). … A Baton Rouge Advocate columnist says LSU needs to address the historic ties of its "Tigers" team name to Confederate soldiers from Louisiana (from Kary Klismet). … Here is the U.S. Space Force's new logo (from Timmy Donahue). … Fort Worth, Texas, will be home to the latest National Lacrosse League franchise (from Wade Heidt). … The Department of Defense says it's "concerned" about law enforcement across the country dressing up in Army uniforms (from Jon Vieira). … The new episode of the design podcast 99% Invisible is about why the British overseas territory of Anguilla has a dolphin on its flag (from Andrew Cosentino).
• • • • •
[adrotate group="2″]
• • • • •
Click to enlarge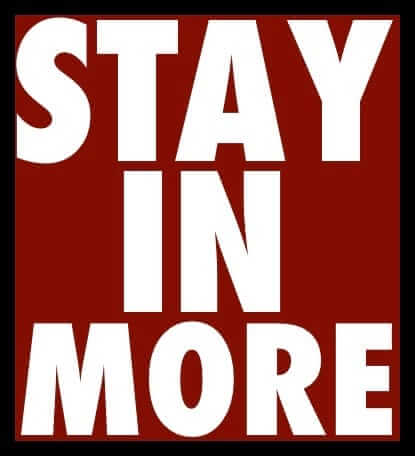 What Paul did last night: That's our friend Jay. He biked over yesterday evening from Queens (about 13 miles). A thunderstorm hit soon after he arrived, so we all shared drinks and cherries on the porch for a few hours. When the storm let up, he biked home. (If it hadn't stopped raining, he planned to bring his bike home on the subway, which would have been his first time on the subway since March.)
Such a treat to have a friend over — we've really been starved for social interaction. For Jay's part, he has a high school-age daughter in the house, so he was glad to hang out with adults. A win-win!
As always, you can see the full set of daily Pandemic Porch Cocktails™ photos here.