By Phil Hecken
Follow @PhilHecken

Hey guys! Well, we made it through another week! Hope everyone is doing OK and wherever you live, you're maintaining your social distancing while everything begins to "open up."
You'll recall over a couple weekends a short while back, I featured the "NBA/MLB crossover concepts" of reader Eric Steplitus (if you missed it, you can click here or here). In those posts, Eric asked, "what if teams in the NBA actually played baseball? What would their uniforms look like? All looks, fonts, color scheme from a franchise's history was on the table." He then put NBA designs and logos onto MLB uniform (jersey & cap) templates.
Eric is back again, today, only this time, he's working from the reverse angle? How would MLB teams' uniforms look if they were rendered onto hoops unis?
Here's Eric:
• • •
MLB/NBA Crossover Project
By Eric Steplitus
Unlike my first project, I tried to have the alternate jerseys be inspired by anything, as that seems to be the current trend with NBA alternates (the Timberwolves purple Prince inspired alts immediately come to mind). So some of these ideas are way out of left field (pun intended). I'll do my best to explain.
__________
Arizona Diamondbacks:
Their original look of purple and teal made too much sense for the home and away. Alt is a black and teal version of their current word mark.
__________
Atlanta Braves:
The yellow pattern on the piping of the home and away jerseys mimic the knot pattern of the rope on the tomahawk. Alt kicks it back to the Henry Aaron days, complete with shoulder feather sleeve up the side panel.
__________
Baltimore Orioles:
Number falls inside a cutout circle of the Maryland flag. Alt is based off the St. Louis Browns, paying homage to where the franchise was before moving to BMore.
__________
Boston Red Sox:
Home and away are straight forward. The green alternate is of course in reference to the green monster.
__________
Chicago Cubs:
Home and Away uses a word mark from the 30's. As does the alternate, mixed with Chicago stars, the navy pier ferris wheel as a shorts logo and ivy running up the side panels for Wrigley Field.
__________
Chicago White Sox:
I of course had to replicate the infamous A-Bar template on a basketball uni. Alternate in a nod to Michael Jordan, as the he played for the Sox's AA affiliate, and also filmed Space Jam. Hence the Tunesquad inspired alt jerseys.
__________
Cincinnati Reds:
The number circle on the black alternates is based off Mr. Redlegs, complete with pillbox hat and mustache.
__________
Cleveland Indians:
Inspired by my favorite baseball movie of all time, Major League. Hence the Wild Things nickname on the alternate and Jobu on the shorts!
__________
Colorado Rockies:
Used a mountain top type jersey template for the home and away. I attempted a layered mountain range for the alternate.
__________
Detroit Tigers:
My hometown team gets 4 jerseys. Home and away are based around their cursive scripts. The orange alternate uses the block lettering that was used on the away jerseys in the 70s and 80s. The 2nd alternate is a take on the Detroit Stars Negro League jerseys the team wears every year.
__________
Houston Astros:
There was no other option but to try Tequila sunrise on a basketball uni. Alt is of the Houston Colt .45s, the team name before becoming the Astros.
__________
Kansas City:
I used the crown from their primary logo and put it over the numbers to give the other wise clean look a kick.
__________
LA Angels:
Home and away fonts are based off the Golden State Warriors jerseys in the early 70s. Alt is the font from the 90s over some clouds to really hammer the "Angels in the Outfield" vibe.
__________
LA Dodgers:
I used the red striping in the primary logo underneath the script to lead toward the number circle. Alt is of course in reference to the Brooklyn Dodgers.
__________
Miami Marlins:
I created the wave look surrounding the numbers to use the blue and red colors the Marlins are too afraid to push for some reason. The alternate was an easy decision, going back to the teal and black Florida Marlins days.
• • •
Thanks, Eric! We'll be back with the second half of your concepts shortly!
OK readers? What do you think?
Guess The Game…
from the scoreboard
Today's scoreboard comes from Derek Reese. Two of them, in fact. Derek was at this particular game (and I think Paul may have been as well), and he snapped these pics.
The premise of the game (GTGFTS) is simple: I'll post a scoreboard and you guys simply identify the game depicted. In the past, I don't know if I've ever completely stumped you (some are easier than others).
Here's the Scoreboard. In the comments below, try to identify the game (date & location, as well as final score). If anything noteworthy occurred during the game, please add that in (and if you were AT the game, well bonus points for you!):
If you really zoom in on the first picture, see if you can spot Gumby in the audience.
Please continue sending these in! You're welcome to send me any scoreboard photos (with answers please), and I'll keep running them.

Uni Concepts & Tweaks
Time for more Uni Tweaks from the UW readership.
I hope you guys like this feature and will want to continue to submit your concepts and tweaks to me. If you do, Shoot me an E-mail (Phil (dot) Hecken (at) gmail (dot) com).
• • •
Today's tweak comes from Scott Russell, who has some tweaks for the Miami Dolphins.
Here's a Dolphins refresh concept, made in isolation! I'm a lifetime Dolphins fan and hate what they did to their logo and uniforms in 2013. I would be perfectly happy if they went back to their throwback uni's full-time, but why not try to update the logo as a natural progression from the previous set? Treat 2013 as non-canon and get back to the Dolphins looking like the Dolphins! I took a stab at refreshing the dolphin while remaining faithful to the iconic logo's past composition, brought back and slightly refined the classic sunburst, went back to the lighter and more original orange and darker aqua tones (much like the throwbacks), and updated the uni's and helmet to lean heavily on what made their past look iconic. I would love to see the team move forward with something like this, similar to how the Browns and Chargers leaned heavily on their iconic pasts, the Miami Dolphins should do the same
• • •
Thanks Scott!
OK readers (and concepters). If you have some tweaks or concepts, shoot 'em my way with a brief description of your creation and I'll run 'em here.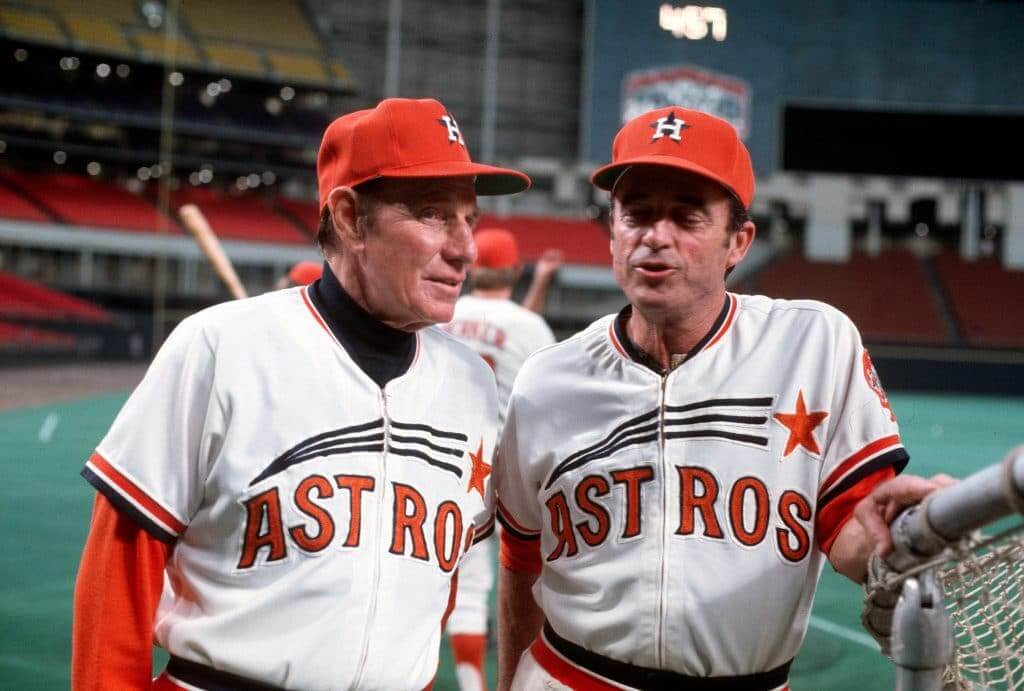 And now a few words from Paul
Hi there. In case you missed it on Friday, my latest piece for InsideHook features my list of 20 uniforms that should be revived as throwbacks (and have never gotten the throwback treatment before). Check it out here.
Also: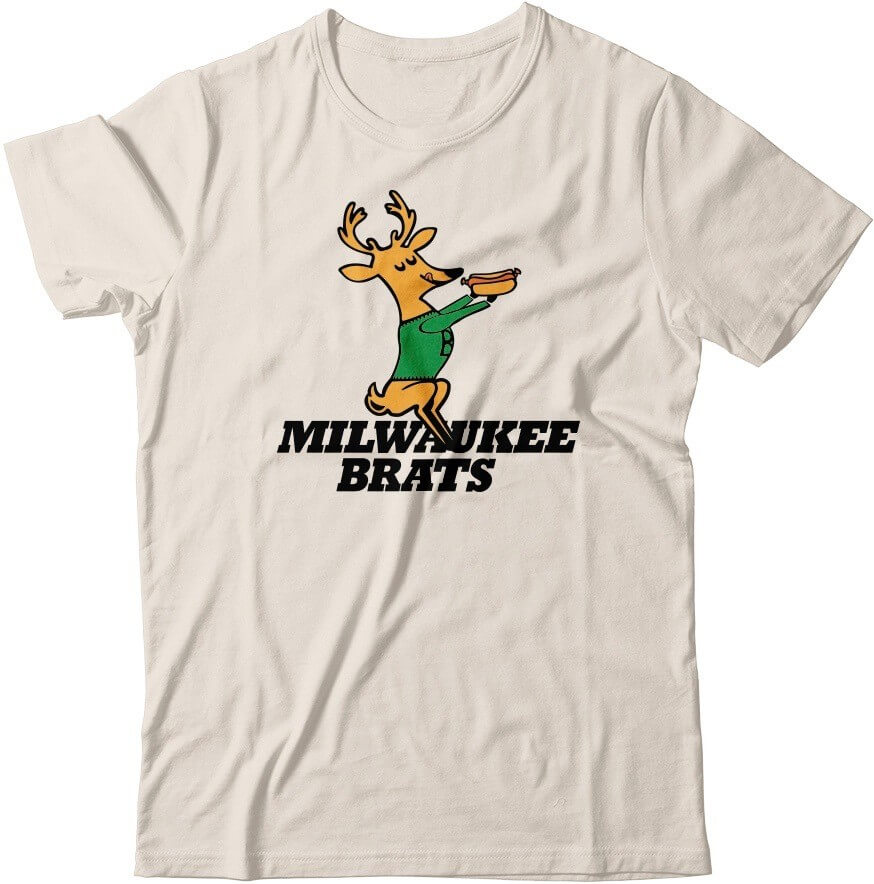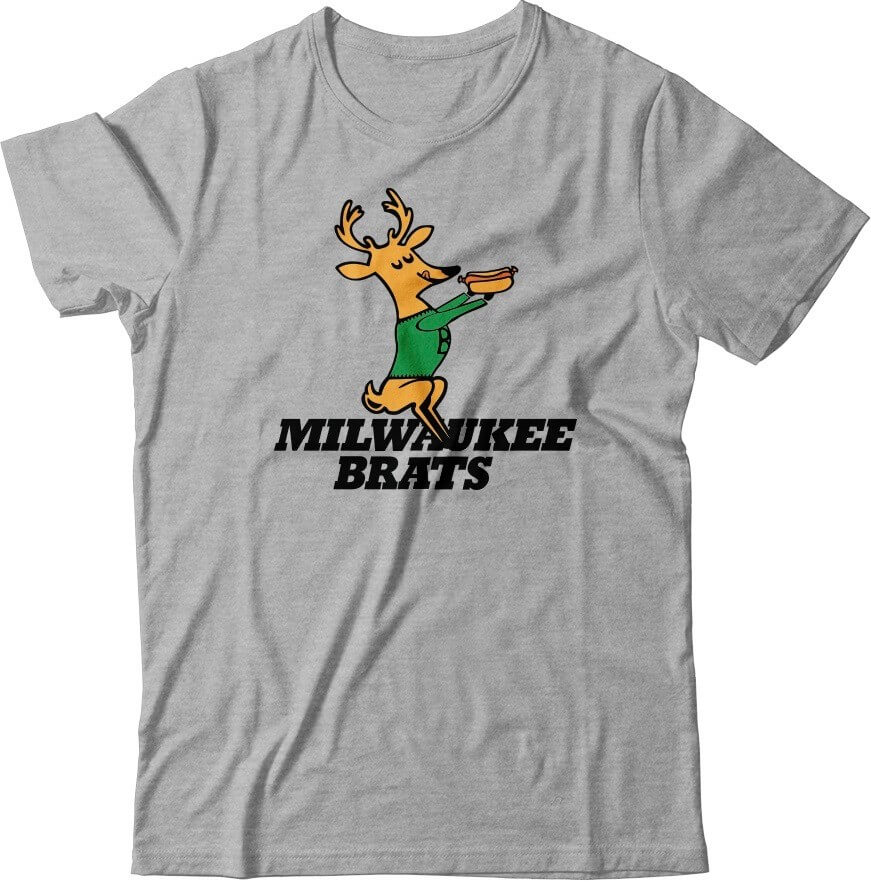 • Don't these cream and grey Brats mockups look nice? Wouldn't it be fun, just theoretically, if they existed for real? If you agree, let me know.
• The Uni Watch Pin Club's design for June will launch on Monday. I think you'll really like it! Meanwhile, we still have some of the May pins left, along with the March, February, and January pins. (Sorry, April is sold out.)
Speaking of which: If you order multiple pins and find yourself getting hit with multiple shipping charges on the one order, go ahead and place the order and then email me — I can arrange for the extra shipping charges to be refunded.
• Remember that you can save a 15% on all of the pins, and on everything else in the Uni Watch Shop and the Naming Wrongs Shop, by using the checkout code COMMUNITY.
• In case you missed it last week, Uni Watch cufflinks, which usually sell for $26.99, are now just $16.99. Perfect for all those formal events on your busy shelter-in-place social calendar!
• I was about to run out of green seam rippers, but I just got another big shipment from the factory, so I'm well-stocked on all colors.
• Don't forget about the awesome Uni Watch chain-stitched patches, hand-made for us by the great Amy Bengtson!
As always, thanks for listening, and for your consideration.

Too Good…
for the Ticker
Once again, beautiful artwork on the Twitter from Bowen Hobbs. It's simply Too Good…
…for the ticker
• • •
Here's more beautiful artwork from Bown, who recently did a fantastic Gary "Kid" Carter homage (and previously a gorgeous Reggie Jackson).
Earlier this week, he added an incredible Bo (Knows) Jackson, in his KC Royals finest:
o knows football. Bo knows baseball. This illustration shows Bo warming up to bat as a member of the Kansas City Royals.
• • •
You can follow Bowen and check out more of his work @bowenhobbs.
OK. Now, on to the ticker…
The Ticker
By Anthony Emerson

Baseball News: Last week the Mets' YouTube page posted six minutes of their 1999 Turn Ahead the Clock game (from Shannon Shark). … Lotte Giants IF Dixon Machado evidently forgot his road jersey and was forced to wear the jersey of coach Hyon Choi (from Kirk Anderson). … Kiwoom Heroes C Lee Ji-young wears No. 56, and the 5 on his home white jersey looks pretty weird. Could it be a reappropriated two, or just weirdness with the font itself? (from Jorge Cruz). … MiLB is having fans vote to decide which Copa de la Diversión cap is the best (from @hvhtim). … Boston Celtic punk band the Dropkick Murphys wore Majestic Red Sox jerseys while performing a live-streamed charity concert in Fenway Park (from multiple readers). … Speaking of the Red Sox, @BSmile posted some great footage of the team retiring its first two numbers, No. 9 for Ted Williams and No. 4 for Joe Cronin, in 1984. Though no one had worn 9 since Williams retired 24 years prior to his number retirement, the No. 4 had been worn as recently as 1982. … Jersey City brewery Departed Soles has created a new beer, "Trash Can Banger," and its can features the tequila sunrise motif (from Mike Chamernik).

NFL News: Robert Bacon has reviewed the uniforms of all 32 NFL teams on YouTube.
.
.

Hockey News: The Coyotes will wear the Kachina jerseys at every home game for their entire playoff run when the NHL gets going again (from multiple readers). … NBC Sports Boston has a good little video on why the Bruins wear black and gold (from @MyPintOfView). … The latest episode of NHL.com's Who Wore it Best tries to determine who was the best player to ever wear 25 in the league.

NBA News: In this clip from a Rockets/Pistons game in February, the Pistons score bug logo is the team's old red-and-blue horse logo, which was only used from 2001 through 2005 (from @kip4sox). … Mark Price posted a picture on Twitter of seven of his Cavs jerseys, worn over the course of nine years. This just reinforces how frequently the Cavs have changed the unis (from @PunCMD). … A designer has made a University of Vermont Catamounts uni for each NBA team (from @jtharpe41).

Soccer News: A young woman survived COVID-19 and has now pivoted her fashion house into making masks from NYCFC jerseys. … Scottish fourth-tier team Stranraer has revealed its 150th anniversary kit. "it's more of a throwback to the 1970s than the 1870s. Historical Football Kits tells us that the crest on this shirt was worn from 1961 to 1985, and the whole kit resembles what they wore for most of this period," says our own Jamie Rathjen. … Macron has revealed the new home shirt of Welsh side Barry Town United (from Ed Żelaski). … Danish side AGF Aarhus used Zoom to create a virtual crowd for their match against Randers FC (from Wade Heidt). … Graham Clayton sends along this gallery of all the kits worn in 1984-85 Serie A. … New unis coming for the Houston Dash? (from Ignacio Salazar).

Grab Bag: Popeyes is getting a new brand identity, dropping the more goofy designs for something more staid (from Dylan Landon).
.
And finally… Big thanks (again) to Eric for the MLB/NBA crossovers, and we'll get to the rest in a future post. Please let him know what you think in the comments below!
Lots and lots of things going down in many American cities the past several days, with even more last night. Everyone, please be safe!
Peace,
PH