Click to enlarge
[Editor's Note: Today we have an entry from our own Jamie Rathjen, who's going to enlighten us on two topics I know nothing about: soccer and video games. Enjoy. — Paul]
By Jamie Rathjen
During the pandemic, sports video games have become an increasingly important way for fans and even teams themselves to cope with the lack of real sports. Teams showed video versions of their postponed games using FIFA, NHL, or NBA 2K, and then switched to hosting tournaments or celebrity grudge matches (WaPo link) once the scheduled games ran out. NASCAR and other motorsports series broadcast weekly races on iRacing or other platforms, and here at Uni Watch we've seen an increase in video game-related Ticker items.
In one of the most ambitious game-based events, the English soccer team Leyton Orient organized a FIFA tournament for charity featuring the first 128 teams included in the game that expressed interest. The tournament is called "Ultimate QuaranTeam," a pun on FIFA's Ultimate Team, a cross between fantasy sports and a trading-card game in which users — myself included — build and play with a team of real-life players, as shown here: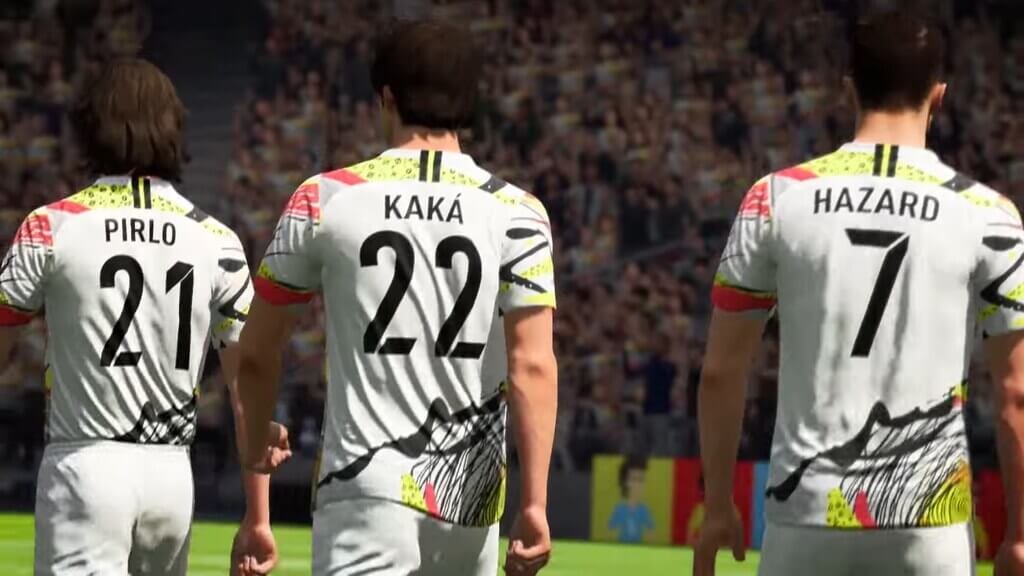 Ultimate Team users must make a variety of design decisions for their teams, including choosing a crest, two kits, and a stadium from real life or the video game, as well as numbering the team's players, though it seems to me that only the crest and stadium are publicly visible when playing online. Additionally, the nature of Ultimate Team, which brings together players from more than 30 different leagues, means that almost all the players on every team can be seen wearing the kits of teams for which they'll never play in real life.
(As an aside: FIFA manufacturer EA Sports also includes Ultimate Team in its Madden and NHL games, which are very similar to what is described here, but FIFA's version is the original.)
My team, Wildebourne FC, is primarily made of Premier League and Scottish Premiership players, and is in its seventh season. So, how did I, as a Uni Watch-minded Ultimate Team player, tackle its uni-related challenges?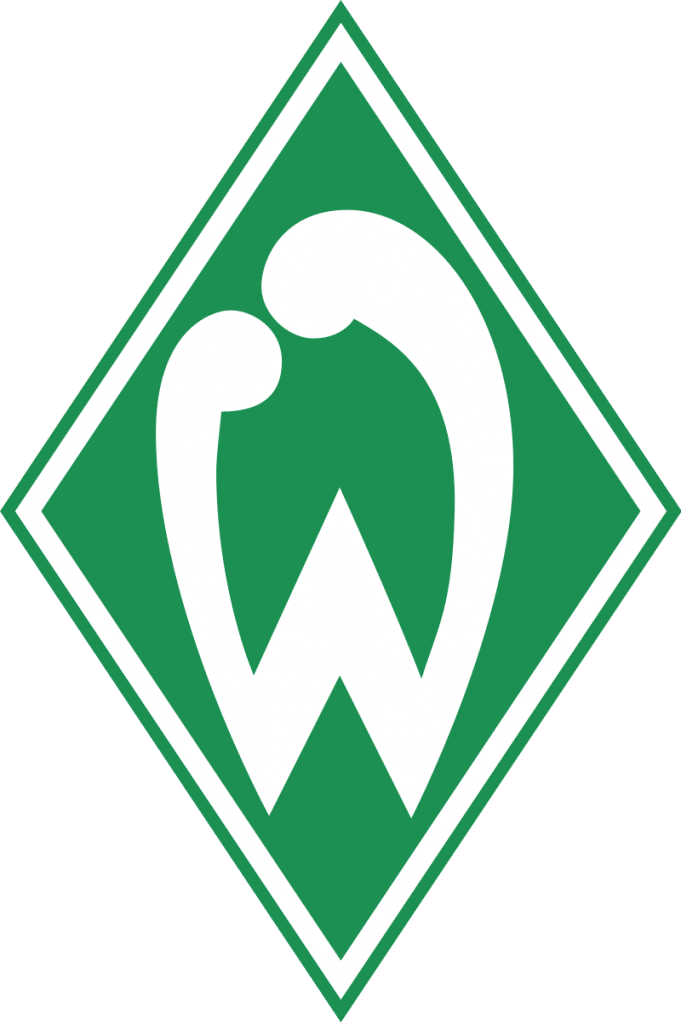 Crest: The team must have a crest from a team included in the game — yes, you are required to poach a logo, or use one of a few generic ones. Starting this season, I decided to have my team use German team Werder Bremen's crest, which is probably the only one available that prominently uses the letter W.
Kits: The team must have two kits chosen from among the teams included in the game. You basically have three options: use your favorite team's kits (which doesn't appeal to me because I already see them all the time anyway); create a distinct team identity; or just pick two that contrast.
My team now has a distinct identity but a divergent color scheme, because I've always used English Championship team Reading's first kit, which is white and royal blue and one of my favorite basic designs. Even though it doesn't match the green Werder Bremen crest (I used Reading's crest before this season), I associate it with my team by now, so I didn't really want to change. The other kit, as a compromise to maintain some continuity with the crest, is Werder Bremen's third kit. Here are the results:
This combination of kit and crest leads to a weird visual mismash of blue and green, but that's okay. (If you didn't know, many languages have a common term for the colors green and blue.)
In addition, EA releases promotional kits, including "fourth kits" for some Adidas teams, and a few designed by celebrities or bands each year. These are a fascinating exercise in people unfamiliar with uniforms designing uniforms. The shirts tend to be very intricate, often with overcomplicated patterns that get lost at any distance, but paired with solid-colored shorts and socks. Many of the shirts also have generic EA Sports "ads" and "makers' marks," as if someone decided they would look weird without those design elements. You can see some examples from this season here.
Other special kits promote causes. One was recently released for the Premier League's "No Room for Racism" campaign, and another for the mental health charity CALM. In effect, the team's kits can serve as a canvas for users to express themselves through their teams, which is exactly what CALM gets at with the promotional copy about its kit.
Numbers: In soccer, players at the same position tend to wear the same or similar numbers, so bringing in players from many different teams can lead to numbers stacking up. Luckily, soccer players also change teams and numbers a lot — if a player has been loaned out a few times, he may have worn upwards of 10 different numbers in his career. I generally attempt to give players their current club numbers; if there's a clash, the player who's longest-tenured on my team can keep it and then I find a suitable substitute number for the other player(s). For example, Leicester City midfielder James Maddison is one of three players on my team who wears No. 10 in real life, so I've given him No. 28, which he wore with his previous team, Norwich City.
Stadium: My team uses one of FIFA's generic stadiums, many of which are somewhat but not entirely remeniscent of of real stadiums. That is, three sides might seem familiar but the fourth doesn't, almost as if two stadiums were combined into one. I prefer not to have too big of a stadium; the one I use now, Forest Park Stadium (shown above; click to enlarge), reminds me most of Scottish team Dundee United's Tannadice Park, for which it served as a stand-in while Dundee United were included in the game (and might again next season).
That's a crash course in the design issues a user gets to deal with in Ultimate Team. Once you get into it, there are additional decisions to make — who's your captain and manager? any extra stadium decorations? — which perhaps I'll address in a follow-up entry at some point down the road. Meanwhile, you can see more views of my team in action here.
• • • • •
• • • • •
Click photos to enlarge
Show and Tell: Paul here. Due to an e-commerce miscommunication, my friend Nate ended up with several non-returnable Serbian butcher's knives, so he decided to give them to some of his friends who might appreciate them. I ended up with the one shown above.
It's quite the cutting tool! Feels perfect in my hand, really nice balance, and the blade is super-cool:
Can't wait to use it. I want — I need — to swing it high and then bring it down with what I imagine will be an immensely satisfying THWOP!
• • • • •
• • • • •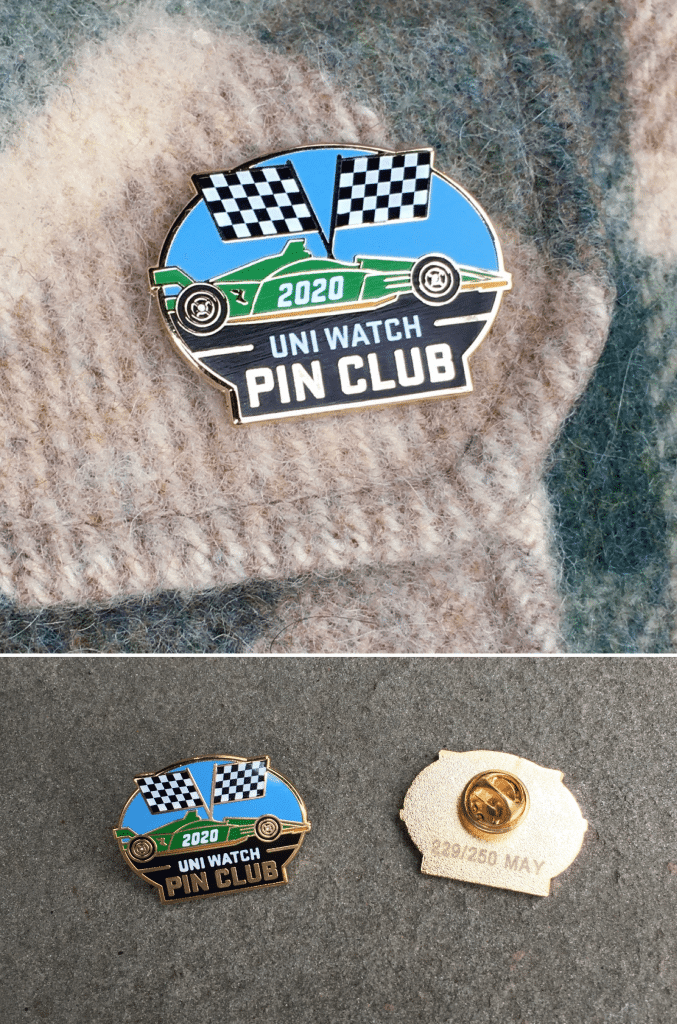 Click to enlarge
Pin Club reminder: There's no Indy500 this month, but there's never a bad time for a cool Indy-themed pin design, so that's what we have for the Uni Watch Pin Club's May edition. Numbered edition of 250 with fewer than 70 left, so move fast if you want one, OK? OK!
You can save 15% on all of these pins (and also on the January, February, and Uni Watch Shop and the Naming Wrongs Shop) by using the checkout code COMMUNITY. Go for it!
• • • • •
• • • • •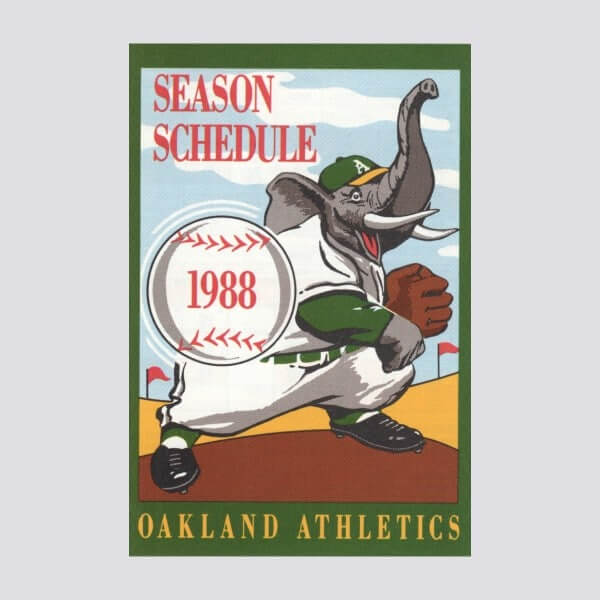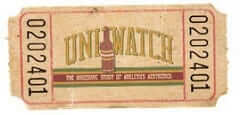 LAST CALL for the Vintage Brand raffle: Today is the final day to enter the latest raffle from our longtime advertiser Vintage Brand. The lucky winner will get to choose anything from the VB site (including the A's poster shown above, which might be the world's only depiction of an elephant wearing stirrups).
Please note that this raffle is only open to people who have shipping addresses in the USA. To enter, send an email to the raffle address by 8pm Eastern tonight. One entry per person. I'll announce the winner tomorrow. Good luck!
• • • • •
• • • • •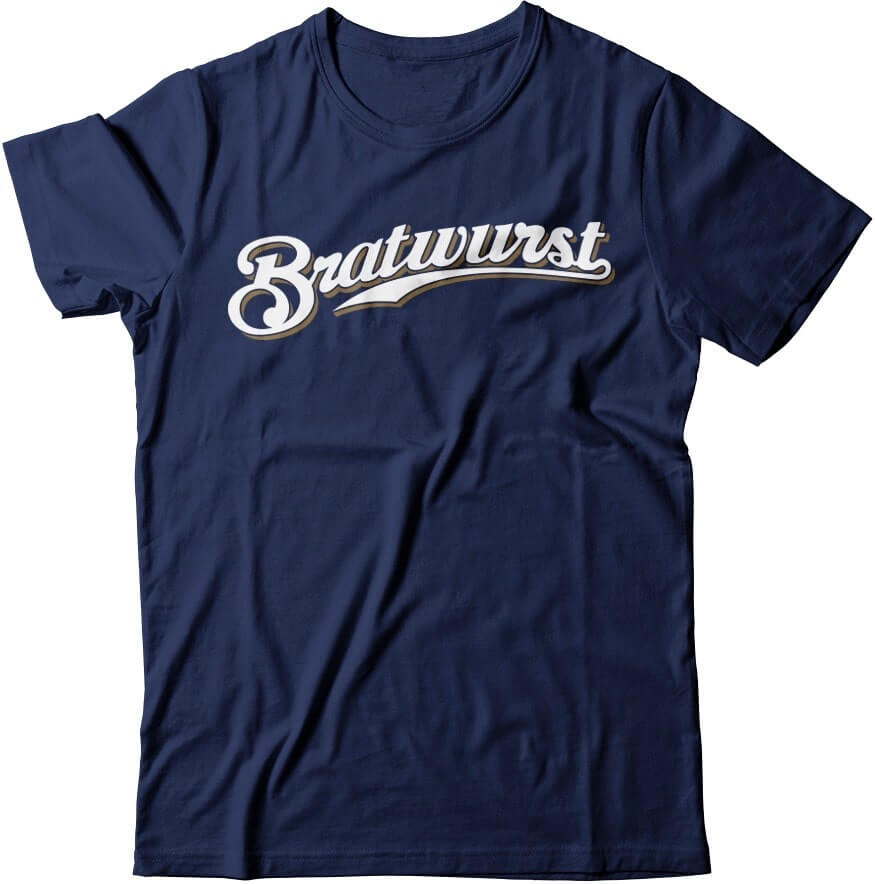 Hypothetically speaking: Some people say "Brat," others say, "Bratwurst." Okay, probably nobody really says, "Bratwurst" out loud, but it's still such a good word, don't you think? If you agree, let's discuss.
• • • • •
• • • • •
Membership update: A bunch of new designs have been added to the membership card gallery, including Andrew Jobe's, which is based on the mid-1990s Washington Capitals — another not-so-great jersey design that looks excellent when rendered on a membership card.
Ordering a membership card is a good way to support Uni Watch (which, frankly, could use your support these days). And remember, as a gesture of comm-uni-ty solidarity, the price of a membership has been reduced from $25 to $20 until further notice.
As always, you can sign up for your own custom-designed card here, you can see all the cards we've designed so far here (now more than 2,600 of them!), and you can see how we produce the cards here.
• • • • •
• • • • •
The Ticker
By Lloyd Alaban
Baseball News: SportsLogos.net has confirmed that MLB holiday-themed caps will not be sold for holiday games that aren't played. At a minimum, that means nobody will be buying pink or G.I. Joke caps this year; it remains to be seen whether baseball will be played on Father's Day or Independence Day. … A Cardinals blog has made some recommendations on how the team could simplify its uniforms (from Kary Klismet). … The Hall of Fame released a bobblehead showing showing former Cardinals C Ted Simmons wearing an earflapped helmet. Simmons never wore a flap. Not only that, he's depicted with a lefty flap while following through as a right-handed batter (from Scott Unes). … The Trenton Thunder, Double-A affiliate of the Yankees, tweeted out a blank uni template and asks fans to create their own Thunder uniform (from Timmy Donahue). … Good article about how bat-flipping is frowned upon in America but celebrated as an art form in Korea. … The Portland Pickles of the West Coast League are selling face masks made from new team T-shirts. … Reader Anthony Johnson found this letter from his grandfather about tickets he purchased from the Giants. … Yesterday we noted that NC Dinos C Yang Eui-Ji wore an apparent captain's "C" below his jersey insignia. Now it turns out that another Korean player, LG Twins OF Kim Hyun-soo, does the same thing. So that's apparently a thing in the KBO. … Speaking of the KBO, they have a ballplayer who wears very non-sports-like eyeglasses.
NFL News: Newly drafted Dolphins QB Tua Tagovailoa, who wore No. 13 in college, will wear No. 1 in Miami, because the Fins have retired No. 13 for Dan Marino (thanks to all who shared). … Meanwhile, here are the rest of the Dolphins' rookie uni number assignments (from JA Scott). … The Titans released a gif featuring their new number assignments (from multiple readers). … Speaking of the Dolphins, they've released a plan to have fans in their stadium while maintaining social distancing (from Kary Klismet). … Ravens RB JK Dobbins will wear No. 27 with the club (from Andrew Cosentino). … The Giants used the Rams' old logo in this 2020 promo image (from Jakob Fox). … Did you remember that Terrell Owens briefly played for the Bengals, or that Michael Vick was a Steeler? Here's a good video of notable NFL players in the "wrong" uniforms (from Jerry Wolper).
Hockey News: The Stars were planning to run a Mexican Heritage Night promotion yesterday back in March. That game didn't take place, but they chose yesterday — Cinco de Mayo — to announce that they're selling the warmups they were set to wear for the occasion (from James P. Conway).
Basketball News: ESPN ranked the 74 best and 10 worst jerseys in NBA history (from multiple readers). … A Bucks fan recreated the team's old MECCA floor in the video game Animal Crossing: New Horizons (from multiple readers). … With NBA practice facilities currently slated to reopen this Friday, NBA writer Marc Stein's latest newsletter included info on how teams will have to clean and disinfect the basketballs. There's additional info on how the floors will have to be cleaned, along with more details on how the facilities will try to keep things safe, in this article from The Athletic (paywalled) (from Mike Chamernik and Scott Agness).
College Hoops News: Duke men's posted a bunch of mock uni mashups with several pro sports teams. From the NBA: The Los Angeles Lakers and the New Orleans Pelicans. From MLB: The Chicago Cubs and the New York Yankees. From the NFL: The Carolina Panthers and the New England Patriots. From the NHL: The Carolina Hurricanes and Montreal Canadiens. From La Liga and the Premier League: Manchester United and Real Madrid (from multiple readers). … When PF/C Chris Bosh and G Mario West were teammates at Georgia Tech, West wanted to challenge Bosh to a 1-on-1 game for a jersey number (from James Gilbert).
Soccer News: Nike has released US national team-themed baseball, basketball, and football jerseys (from multiple readers). … New alternate shirts for El Paso Locomotive FC of the USL Championship (from Mark C. Gutierrez). … Someone came up with pandemic-themed kits on Instagram (from Kristoper T.).
Grab Bag: England's new rugby union shirt, or perhaps it's a training shirt, was accidentally leaked by two of its players on social media, who then promptly deleted the post (from Eric Bangeman). … Here's a time-lapse video of a Photoshop job for the Halifax Thunderbirds of the National Lacrosse League (from Michael Sullivan). … Nike will donate 30,000 shoes to frontline workers fighting coronavirus (from Mike Chamernik). … New name for the University of Kentucky's athletic complex (from Josh Hinton). … Although last month's Boston Marathon was postponed, that didn't stop reader Michael Delia from celebrating with some chalk art based on the Marathon's finish line. … Reader Thomas Roddy found this unusual Nevada license plate. "It's not an official Nevada plate, according to the DMV website, and Nevada plates only have six digits. Anyone know who issued it?"
• • • • •
[adrotate group="2″]
• • • • •
Click to enlarge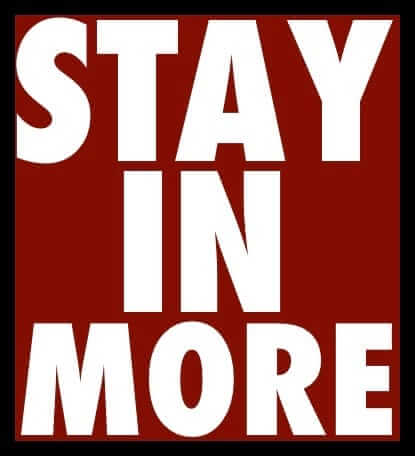 What Paul did last night: Shortly after we hit the porch yesterday evening, our neighbor Harris emerged from his house, walked across the street to where his car was parked, and drove off. Under normal circumstances, his vacated parking spot would have lasted about 45 seconds — seriously. That's how intense the parking situation is on our block (and throughout much of the rest of NYC).
But things are different now. There's less traffic. Some people have fled the city and taken their cars upstate (or to Connecticut, or wherever they've decided to ride out the pandemic). We've noticed that parking spots are going unclaimed for much longer than usual.
So when Harris pulled out, we decided to time the parking turnover. It took seven and a half minutes before someone took the spot — an eternity by NYC parking standards. An interesting metric by which to measure the pandemic's effect.
We also met a new dog, a real cutie named Sammy:
You can see the entire set of Pandemic Porch Cocktails™ photos — now 50 of them! — here.