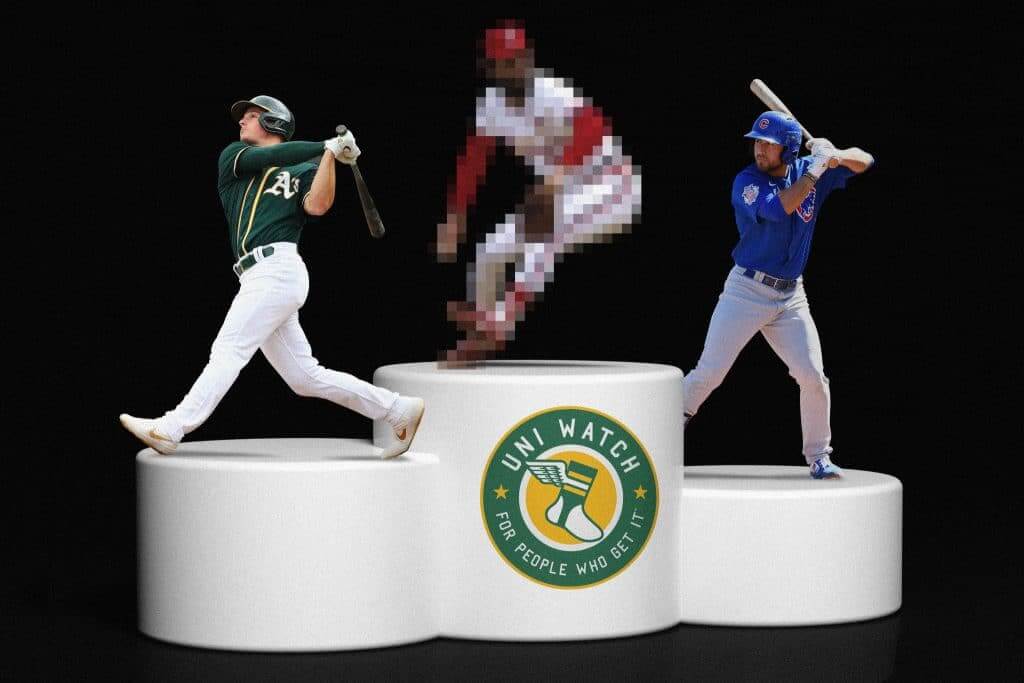 Good morning! I'm happy to report that I have a surprise for you today. Remember how I would periodically do the Uni Watch Power Rankings over on ESPN? That project is now back for your pandemic reading pleasure.
We kick off today with the Uni Watch MLB Power Rankings, which you can check out over at InsideHook. Enjoy!
• • • • •
• • • • •
Uni Watch Haiku: Today's dispatch from the Uni Watch haiku studios is self-referential:
Uni Watch haiku
It's athletics aesthetics
Set to three-line verse
As I've mentioned before, I've been writing these in my head during my daily exercise bike rides. And lately my head has been thinking about other things, so the haiku series may be nearing its end. But we'll see.
• • • • •
• • • • •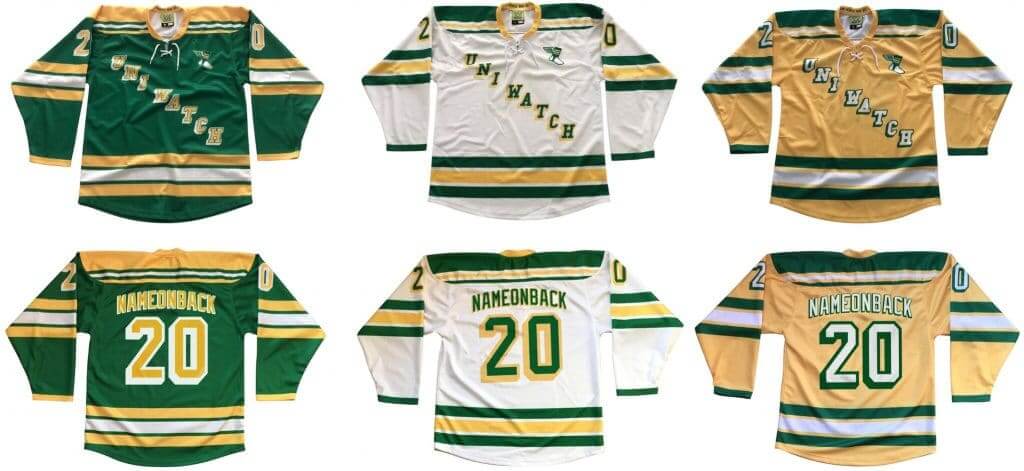 Hockey jersey reminder: Just a few days left to get in on the next batch of Uni Watch hockey jerseys. Available in three color options, two tailoring options, and with your choice of number and NOB. Ordering deadline is this Friday — full details here.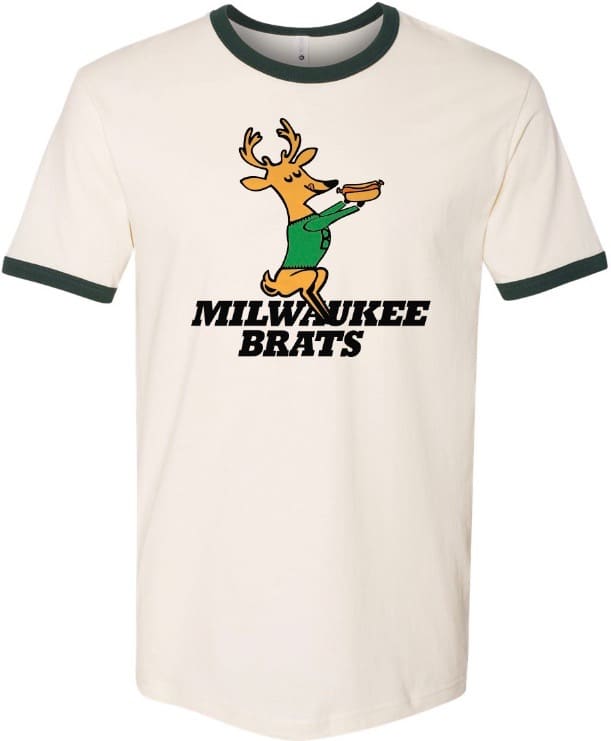 While we're at it:
• Hankering for a nice, tasty brat? Let's discuss.
• Pinheads and melonheads rejoice! I still have Uni Watch caps available in sizes 7 and 7-7/8 (all other sizes and adjustables currently out of stock while our factory is closed), and the price has been reduced to a pandemic-friendly $35.99.
• You can get 15% off of everything in the Uni Watch Shop and the Naming Wrongs Shop by using the checkout code COMMUNITY.
• Our latest Uni Watch Pin Club edition will launch on Friday. If you want to get caught up, here are the January, February, and March pins. (Sorry, April is sold out.) These qualify for the 15% COMMUNITY checkout discount.
• I don't often mention this, but you can get lots of cool Uni Watch stickers from our friends at StickerYou.
• It's also been a while since I've mentioned our pennants and chain-stitched patches.
Okay, end of sales pitch. My thanks, as always, for your consideration.
• • • • •
• • • • •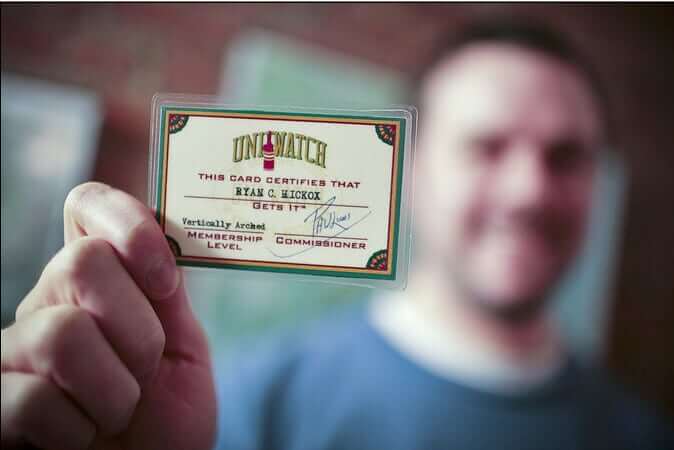 ITEM! Another membership raffle: Reader Sam Marcheschi recently ordered a membership card for himself and also donated one for me to raffle off, so that's what we're going to do today.
This will be a one-day raffle. To enter, send an email to the raffle address by 8pm Eastern tonight. One entry per person. I'll announce the winner tomorrow. Big thanks to Sam for sponsoring this one!
If you'd like to support Uni Watch by ordering or donating a membership, you can do that here.
• • • • •
• • • • •
The Ticker
By Lloyd Alaban
Baseball News: Paul is quoted in this article about MLB's best expansion team uniforms (paywalled) (from multiple readers). … Here's an assessment of the best uniform in Mets history (paywalled) (from Kary Klismet).
NFL News: A bunch of Clemson alums got their NFL uni number assignments this week. … Some Cowboys rookies got their numbers too (from Mike Chamernik). … And so did the Panthers (from Steven Fidrych). … Speaking of the Panthers, here's a video the team released of the equipment staff sewing nameplates onto team jerseys. Reader @AlecPastrami noted that the video showed jerseys with both the older and new templates. … Reader Matthew Blinco found this NFL uniform regulations poster at a Pool Hall in Madison, Tenn., in 2016. … Interesting retro Eagles shirt seen on a character from the TV series I Am Not Okay with This (from @GoinRounds).
Hockey News: The NHL will be selling team-branded face masks, with proceeds going to charities helping out with the coronavirus crisis (from Jeff Czuba). … The following items are from Kary Klismet: A Calgary Flames blog has waded into the debate about whether hockey players wear "jerseys" or "sweaters". … Take a look at some of the Blues' best unworn jerseys.
NBA News: Reader Jorge Cruz gave us a look inside the Adidas suite at the Blazers' arena. There's lots of Adidas-branded uni stuff framed on the walls. … Here's the "untold story" behind the Dennis Rodman tattoo T-shirt (from Ryan Tullock). … Speaking of Rodman, he wanted to wear No. 69 for the Mavs in 2000, but NBA commish David Stern nixed it, so he wore No. 70 instead. Mavs owner Mark Cuban has some of the No. 69 jerseys that were made at the time, however.
College Hoops News: Yesterday we ran an item about the best Syracuse football uniforms in school history. Here's a ranking of their best men's basketball unis (from Kary Klismet). … Also from Kary: The Athletic has ranked what it considers the best (paywalled) and worst (paywalled) college basketball uniforms of all time. … Rhode Island men's sent out this cryptic Instagram post, hinting that new uniforms might be on the horizon (from @fitzy955).
Soccer News: It looks like the Seattle Sounders' white kit from 2015-16 was cursed (from Kary Klismet).
.
Grab Bag: Here's the logo for the 2021 Women's Rugby League World Cup, to be held in Brazil. … SB Nation is running a week-long segment on the best sports jerseys across sports (from Kary Klismet). … With so many TV news reporters working from home, this was bound to happen: ABC correspondent Will Reeve appeared on Good Morning America yesterday while not wearing pants.
• • • • •
[adrotate group="2″]
• • • • •
Click to enlarge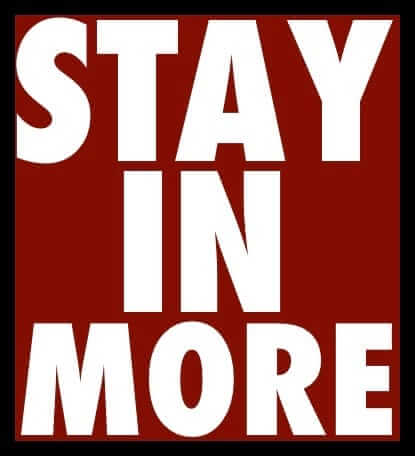 What Paul did last night: Yesterday was the warmest, nicest day in ages. I don't remember what we talked about; I just remember that it was super-pleasant (and that we didn't meet any new dogs, dang).
For dinner: We've been sitting on a can of Gold Star chili that Uni Watch reader Frank Bitzer sent us more than a year ago after our visit to Cincinnati and had decided that it was finally time to enjoy it. But instead of having it over spaghetti, Cincy-style, we had it over rice, and our other "ways" were grated cheddar (which I opted not to have on mine), onions, sliced jalapeños (the Captain's idea), and toasted panko breadcrumbs (my idea):
Heretical, I know. But so good!
I have another cooking project planned for today. Hope to have more to say about that tomorrow or Friday.
Meanwhile, let's check in on Uni Watch girl mascot President Caitlin — li'l sun worshiper:
I'll have more to say about her tomorrow as well. See you then. — Paul