For most photos, click to enlarge
[Editor's Note: Today we have a guest entry from reader John Baranowski, who's going to tell us about the amazing DIY suit he's wearing in the photo above. Enjoy. — PL]
By John Baranowski
I'm a history teacher in Northern Virginia. I've been wearing hockey jerseys regularly since high school and it's become a calling card of sorts – people may not know me, but they know the guy in the hockey jerseys.
Since I'm known for wearing jerseys, every time I wear something different, like a suit, I get a bunch of jokes ("I barely recognize you!") and usually a half-serious suggestion about how I should have a suit that looks like a jersey — a jersey suit.
The idea started percolating about a decade ago, but I couldn't sew, so this was left to be a pipe dream. But when that teacher in the St. Louis Blues suit went viral last fall, I knew I had to make my idea real or someone else would do it first.
Teaching @StLouisBlues history in honor of Opening Night and raising the @StanleyCup banner tonight. Suit by @series_six. pic.twitter.com/bgKbp2NR6H

— Brent Pearson (@b_pearson) October 2, 2019
The first question was which jersey the suit should be based on. It had to be something where I could find a suit in the team's jersey color for cheap (because this was an experiment and could fail miserably), plus it also had to be recognizable. I'm a Penguins fan, so through process of elimination I settled on the black Penguins jersey that was worn following the team's first championship, with "Pittsburgh" across the chest. While I was never a big fan of that jersey, it's a very simple design, people there love it, and it's certainly grown on me.
I started looking through local thrift shops and finally found a decent-looking black suit jacket at a price I was willing to pay. I never learned to sew in any formal sense, but I managed to figure out how to do it.
I started with glue. I found a quick-drying fabric fusion that worked, but after applying the first side of the hemline striping, I realized that the glue bled through the fabric and was highly visible. So I ripped things back apart and started over. I'd end up pulling it apart and fixing it a few more times by the end – sewing takes a ton of practice!
I continued on to the sleeves — a trickier proposition, because the sleeve stripes meet at an angle. Initially I liked having the vertex of the angle align with the gap in the sleeve cuffs, where the sleeve buttons are. For a suit, that made the most sense. But once I had that all glued on, I realized that this approach left the vertex positioned far too far forward – it looked alright, but it wasn't accurate to the original jersey. So I pulled everything apart, rotated the sleeve stripes a bit, and made it look more like the jersey design, although it's rotated a bit forward for effect.
By this point, I knew I was going to follow through to the end of the project, so I started buying more accessories — shoulder patches, custom numbers, letters, all from eBay. Those went on rather well, though I stitched the layers together at first because they're just heat-pressed.
Now that the jacket was done, I needed some matching pants. I bought some black slacks and add Penguins-style sock stripes to the lower portions of the leg:
I felt that the jersey's collar stripes needed to be on the shirt, not on the jacket, because the jacket was already busy enough. After realizing the different sleeve lengths between the jacket and shirt, I made an artistic decision to make the shirt sleeve cuffs match the sock stripes.
The necktie was a custom job on Zazzle, which turned out great.
I wanted a captain's "C" for the jacket, but a jersey-sized "C" patch would be too big for the jacket lapel. I figured a lapel pin was appropriate for a suit and eventually found a "C" for a letterman jacket that worked well enough.
Next: the "helmet." I decided that a scally cap would really tie the whole look together. Mario Lemieux wore a very distinctive helmet during the era that this jersey was worn — hockey players would recognize it immediately. There was no way to replicate that helmet but hockey people know exactly which helmet I'm talking about when they see the Jofa logo on the cap:
In a similar vein, I toyed with the idea of adding Starter or ProPlayer logos to the suit, but they didn't make the suit, so that seemed like pointless logo creep. (Of course, Jofa didn't make the cap either, but that logo seemed more important to communicate that sense of "the Jofa bucket.")
Finally, the shoes. I took an old pair of my dress shoes, got some leather paint, and got to making them look like old CCM Tacks, a very '90s look. Some time ago, a company made shoelaces that looked like skate laces, but I couldn't find a pair anywhere. So I got some blank laces and a Sharpie and got to work – I think it looks pretty authentic:
The socks, which you can see in that last photo, are from Steel City, a Pittsburgh-centric clothing store. I saw them online and instead of paying for shipping, I waited for the holidays when I'd be in Pittsburgh and bought them at their awesome little store downtown.
I debuted the jersey suit at a Penguins game last month and got a ton of compliments. What I found most surprising was how many of the arena staffers commented on my look. These are people who see every bit of Penguins gear over the course of a season, so for them to say something, I figure I must have done a pretty decent job!
Since then, I've gotten some requests from friends to make suits for them. I also found a red blazer, and since I live in the DC area, maybe a Capitals suit could be in my future.
But for now, I'm thrilled with how this project turned out. The next time someone asks why I'm wearing a suit and not a jersey, I'll tell them that I can do both.
———
Paul here. Now that is an excellent project! When I saw the photos, my favorite detail was that John used skate laces on the shoes. Once I was editing the text, I was amazed to learn that he actually drew the ticking marks on the laces by hand — incredible!
Let's hear it for John for making his idea a reality, and also for sharing it with us. Nicely done!
• • • • •
• • • • •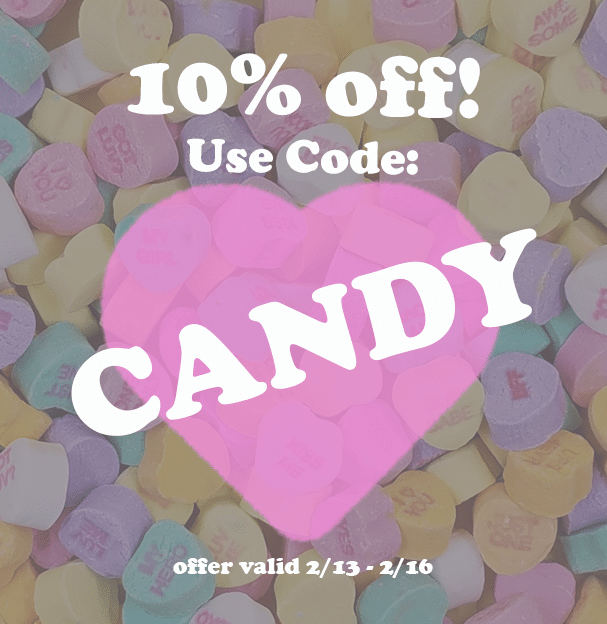 Sale reminders: If you'd like to help support Uni Watch — which, frankly, could use your support these days — this is a good time to do it, because:
• Teespring is running another of its 10% sales. From now through Sunday, you can get a discount on anything in the Uni Watch Shop (including the new February Pin Club design) and the Naming Wrongs Shop by using the checkout code CANDY.
• I'm matching the Teespring discount by offering 10% off on our Uni Watch Classic cap. From now through Sunday, it's priced at $35.99, instead of the usual $39.99.
• I'm also running a 50%-off clearance sale on the handful of Uni Watch gumball helmets I still have in stock.
My thanks, as always, for your consideration.
• • • • •
• • • • •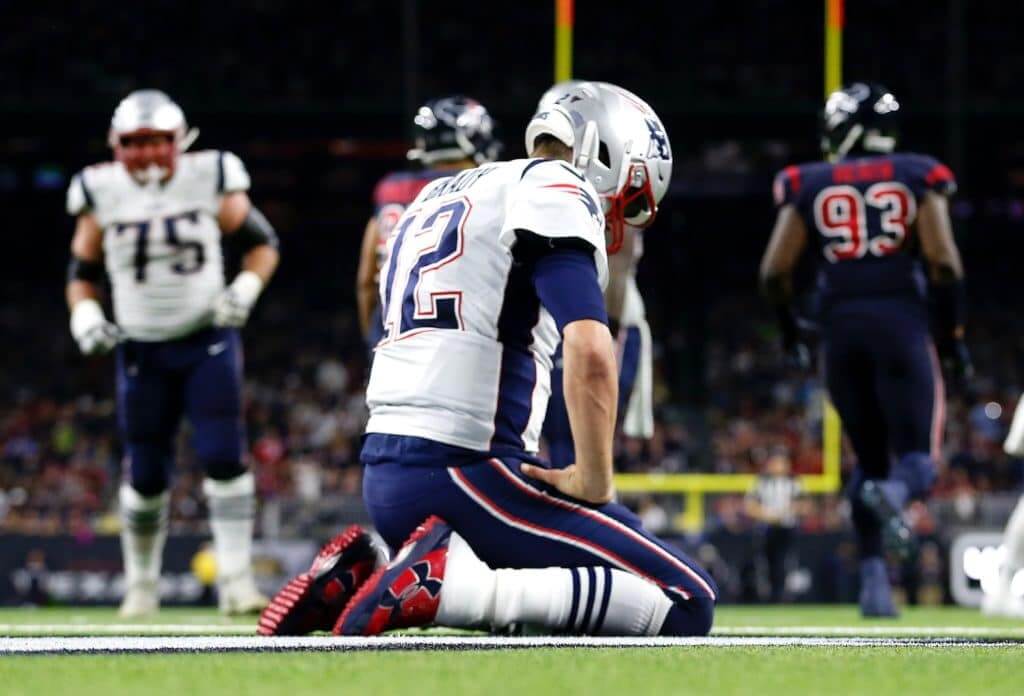 Design contest reminder: In case you missed it last week, my latest Uni Watch design challenge, which I'm doing in conjunction with InsideHook, is to redesign the New England Patriots. With the Brady/Belichick era nearing its conclusion, this seems like the right time for it. Full details here — get crackin'!
• • • • •
• • • • •
The Ticker
By Anthony Emerson

Baseball News:  Brewers beat reporter Andrew Wagner reports that the team will wear its regular season uniforms for all spring workouts and Cactus League games. So that's another team that won't be wearing the new BP cap (from Andrew Wagner). … New Giants coach Alyssa Nakken has been assigned No. 92, and thus has become the first woman to be assigned an MLB uniform number (from Russell Preston). … The NHL's Los Angeles Kings wore Dodgers-themed warm-up sweaters on Wednesday night. … New Reds OF Shogo Akiyama appears to be wearing Velcro-closure shoes — a possible MLB first (from Nick Walter). … The Round Rock Express, Triple-A affiliates of the Astros, will play as the "Hairy Men" on July 18 (from Nicklaus Wallmeyer). … Virginia has revealed their new unis (from David Tra). … The University of Washington has released their new unis (from Kary Klismet). … Mets 1B Pete Alonso's number was retired by his high school (from Timmy Donahue).

NFL/CFL News: More Chiefs logo confusion: Both versions — the "closed C" and the "open C" — appear on this Super Bowl Champions pennant (from Salvatore Montalbano). … Mike Chamernik sends along this video of the greatest shoe-less NFL plays. … The Hamilton Tiger-Cats have revealed uni numbers for their free agent signings (from Wade Heidt).

Hockey News: Cross-posted from the baseball section: The Kings wore Los Angeles Dodgers-themed warm-up sweaters on Wednesday night. It works surprisingly well. … The Sabres change their board ads during intermissions. … The ECHL's Florida Everblades will play as the "Florida Skunk Apes" for Conservation Night (from Jared Adkins). … The Air Force Academy will have new solid-white unis, including white pants and gloves, for their outdoor game against Colorado College. Additional photos here (from WB Young and Erik Herskind). … The Blues had D Jay Bouwmeester's jersey hanging in their locker room last night. Bouwmeester collapsed on the bench a few nights ago with an apparent cardiac issue.

NBA News: The Celtics are retiring Kevin Garnett's No. 5 sometime next season (from Mike Chamernik). … Kary Klismet sends along this retrospective of NBA All-Star uniforms. … At the Riviera golf tourney, which is now underway, the pin flag for the eighth hole is rendered in Lakers colors and typography in honor of Kobe Bryant. … The D League's Windy City Bulls have some fun Education Night unis (from Steve Johnston). … A Twitter user found a deck of bootleg NBA playing cards — not trading cards, playing cards — full of hilariously misspelled or incorrect names (from Jerry Wolper). … Today is the 30th anniversary of Michael Jordan wearing No. 12 with NNOB after his regular jersey was stolen.

College/High School Hoops News: Marcus Morris will have his No. 22 retired by Kansas on Monday (from Timmy Donahue). … Cincinnati and Memphis went red vs. blue last night (from Josh Hinton, Timmy Donahue and our own Alex Hider). … West Virginia and Kansas men went color-vs-color, while Ben Roethlisberger — yes, the Steelers QB — was in attendance and wore the Mountaineers' mascot's coonskin cap (from Kary Klismet). … Also from Kary: Jasper High in Indiana are playing a game this week in their old Art Deco-style gym, which they moved out of in 1977. … One more from Kary: Iowa State's Ashley Joens didn't have her I-State wordmark logo on the back of her jersey during Wednesday night's game. … Villanova retired Ryan Arcidiacono's No. 15 on Wednesday, and USC has retired DeMar DeRozan's No. 10 (both from Timmy Donahue). … UCLA G Tyler Campbell appeared to be taking short shorts to a new extreme last night (from @BackAftaThis).

Soccer News: Serie B side Livorno have added a 105th-anniversary patch to the center of their kits, above the primary ad (from Ed Żelaski). … English second tier side Bristol City are moving to Hummel kits next season (from Josh Hinton). … Also from Josh: USL Championship side Reno 1868 have unveiled their new home kits. … New USL Championship franchise San Diego Loyal have unveiled their inaugural kits (from @FightinFriars).

Grab Bag: East Ascension High in Louisiana has unveiled new athletics logos (from Kary Klismet). … Akec Makur Chuot of the AFL Women's team Richmond wears No. 34 in honor of her 34 siblings (from Graham Clayton). … The National Lacrosse League has unveiled its new trophy, the Alterna Cup (from Wade Heidt). … UMBC men's lacrosse has a schedule poster that turns into a wearable helmet (from Brian McQuiston). … You can help pick Philadelphia's new "I voted" sticker design (from Timmy Donahue). … Also from Timmy: The US Air Force has updated its grooming and headgear policies to be more religiously inclusive. … One more from Timmy: Dickinson Public Schools in North Dakota has decided to keep calling its teams the Midgets, even after meeting with the Little People of America, the civil rights organization for people with dwarfism. … The U.S. Navy has punished 18 sailors who violated military rules by adding "Make Aircrew Great Again" patches to their uniforms during a recent speech by President Trump (from @kdill14).