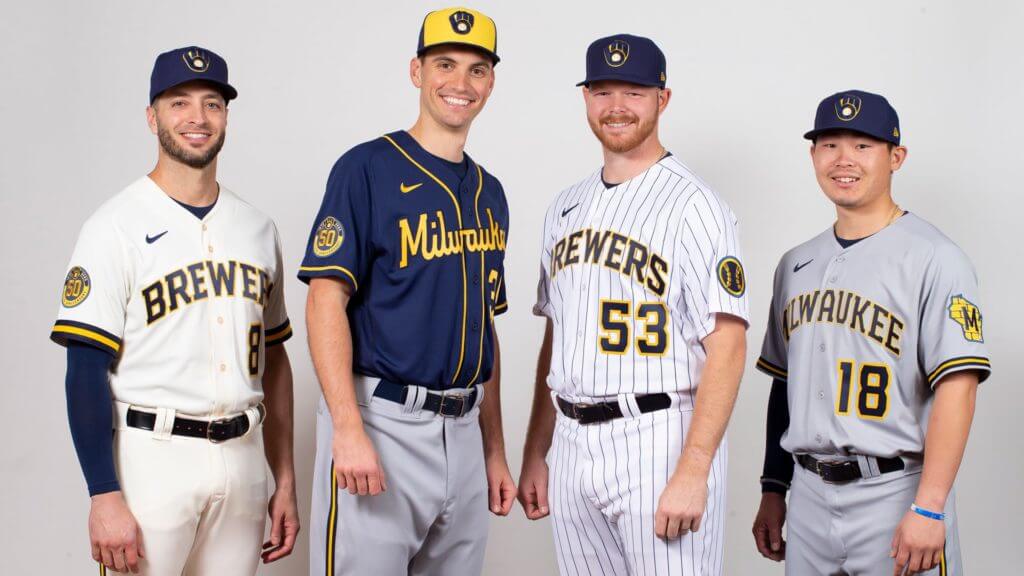 For most photos, click to enlarge
The Brewers released their long-rumored new uniform set last night. The new logos and uniforms were created by Rodney Richardson of Rare Design, who's best known for his work with the NBA. This is his first MLB team makeover (additional info here).
There's a lot of ground to cover here, so let's go one element at a time, beginning with …
The Colors
Like a lot of people, I was hoping they'd go back to royal blue. Instead, they're sticking with navy. I initially thought it was a different navy than the one they've been wearing in recent years, but sports color maven Donovan Moore assures me that it's the same shade. In any case, while I was rooting for royal, the navy does pair quite well with the new shade of yellow.
The New Ball-in-Glove Logo
The Miller-style "M" has been scrapped, while the old ball-in-glove "mb" logo, which had been a throwback mark, is now the primary mark. They've made some alterations to it, however. Here's a comparison — old version on the left, new on the right: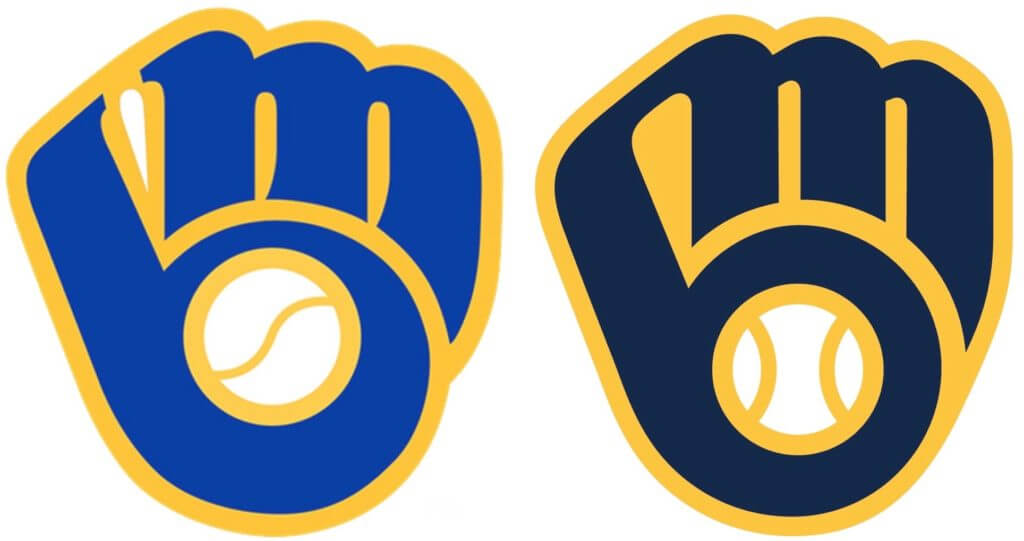 I know some Brewers fans, several of whom are prominent members of the Uni Watch comm-uni-ty, really hate the new BiG version. Personally, I like some of the changes (especially centering the ball within the pocket of the "b" and smoothing out the outline on the right side of the logo) and am less thrilled with some of the others (I preferred the old seams on the ball), but I don't see any of it as a big deal either way. The main thing is that the BiG is back, which is something we should all be happy about, and it's obviously a massive upgrade over the Miller-style "M."
The ball-in-glove also serves as the centerpiece of the new primary logo: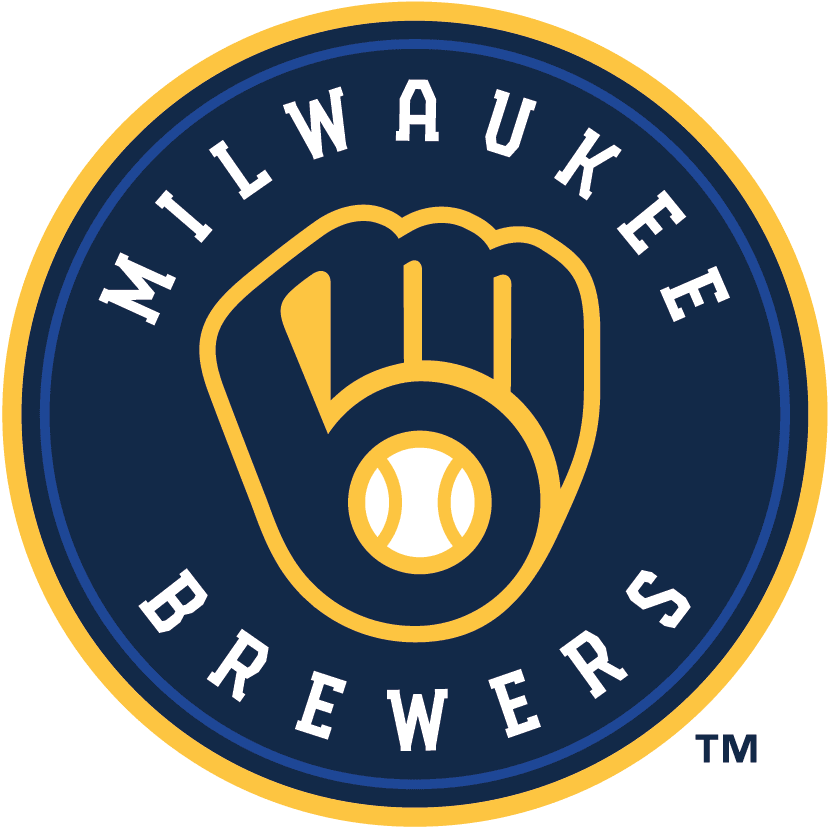 Can't say I'm in love with this. For starters, the royal blue inner ring (which is supposedly to "represent the past") feels unnecessary and out of place. More importantly, I don't like the lettering. Which leads us to …
The Typeface
Not a fan. I gather it's supposed to look like brickwork or lug nuts or something similarly blue collar, or maybe a beer barrel (there was no mention of it at the unveiling or in the press release), but it just feels clunky. Here's the full set, along with the lettering at the top of the unveiling press release: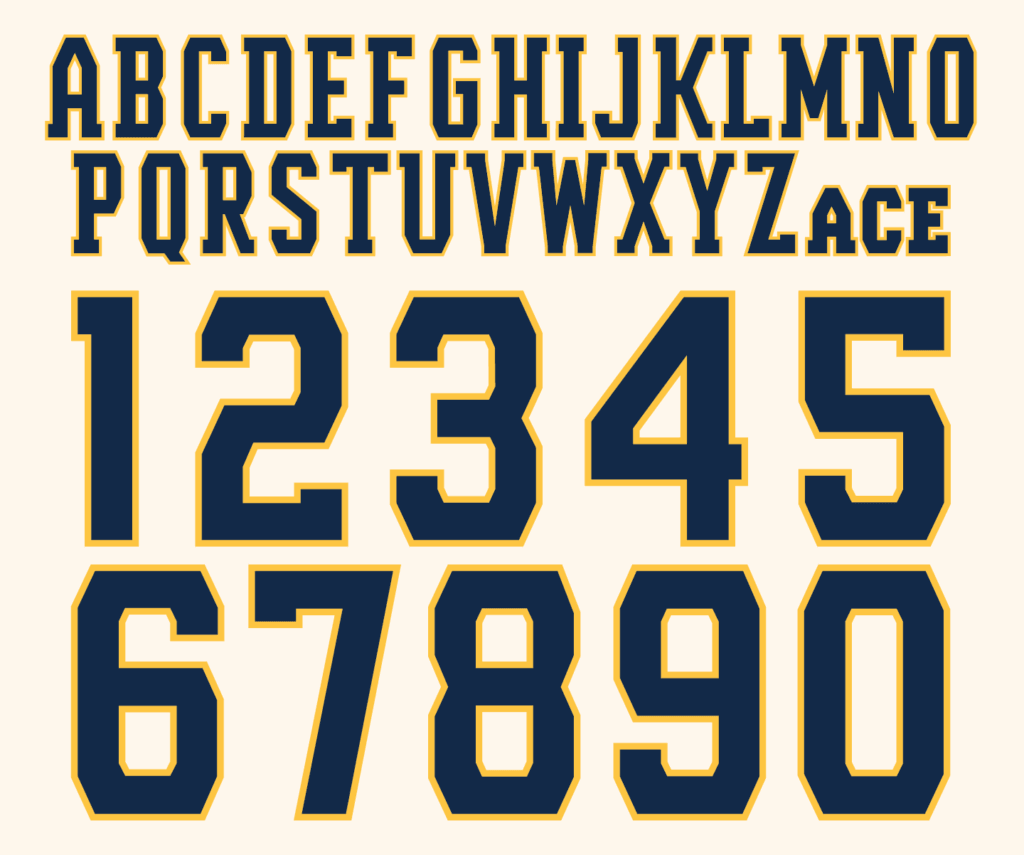 Ugh. That's going to be brutal for NOBs. You can get a sense of what I mean from this mockup: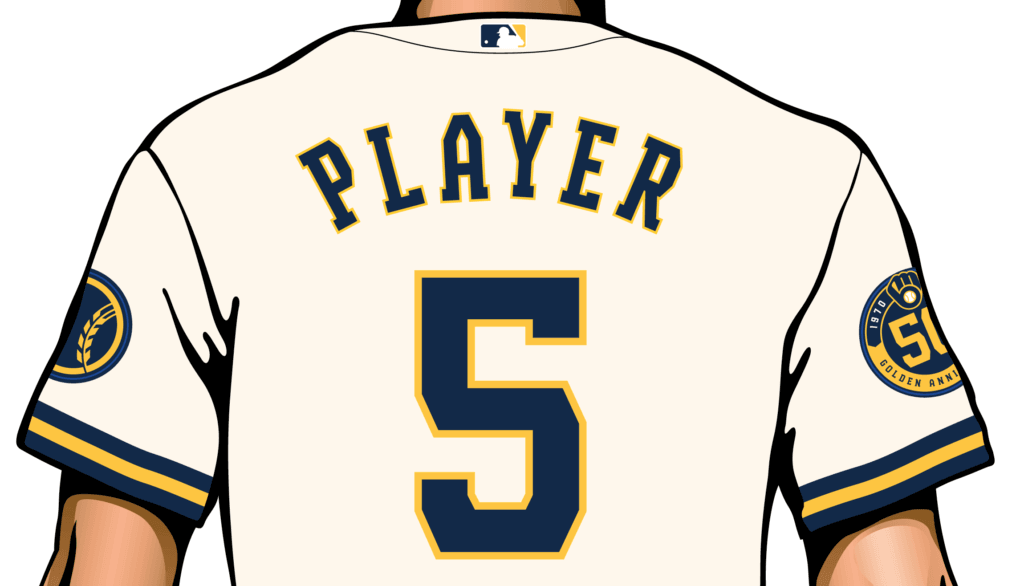 I reaaaaally don't care for that.
Meanwhile: As you can see from that mock-up, the Brewers will have two sleeve patches this year, so let's take a look at those designs, beginning with …
The 50th-Anniversary Logo
Next season will mark the 50th anniversary of the Seattle Pilots moving to Milwaukee and becoming the Brewers. Here's the logo they're using to commemorate that milestone:
Good on them for waiting an extra year to celebrate the 50th anniversary and not the 50th season. As for the design, it's okay, but I have the same issues here that I have with the primary logo: Don't love the royal blue on navy, don't love the typeface.
The Secondary Logos
The two home uniforms feature a round left-sleeve patch, while the two road uniforms have a patch shaped like the state of Wisconsin: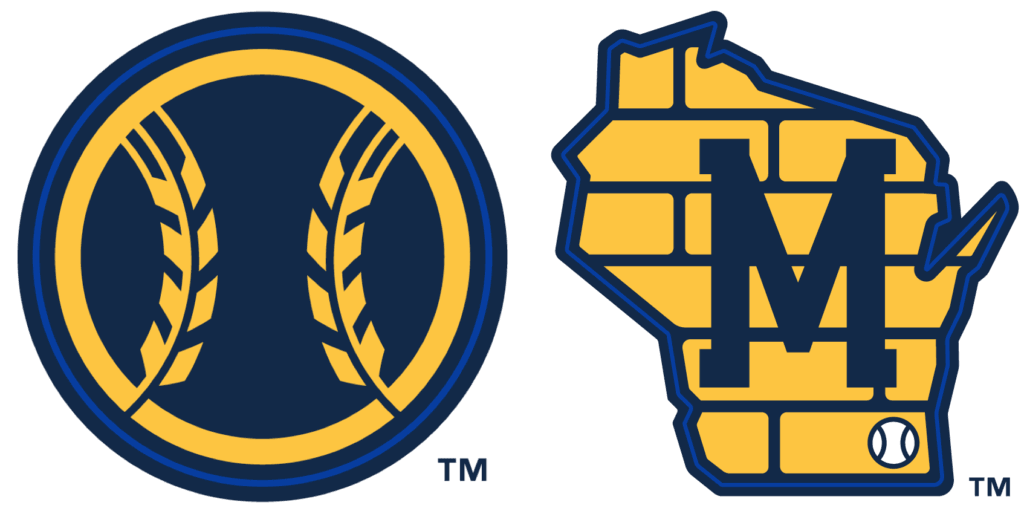 The home patch is fine. The barley stalks remind me a bit of a wheat penny and provide a nice bridge from the outgoing uniform set. Again, I could live without the royal blue outline, but whaddaya gonna do.
As for the road patch: I'm generally in favor of geography-based patches, plus Wisconsin is my favorite state and I get positive vibes whenever I see its shape or outline. But I do not care for this patch. The Bucks already played the Cream City brick card four years ago, so this feels like the Brewers are just playing catch-up or jumping on a bandwagon. Also, the bricks are a Milwaukee thing, not a Wisconsin thing, so why have the whole state bricked up like that?
Also-also: I realize the baseball in the lower-right corner is meant to mark Milwaukee's location, but it feels more like an afterthought, almost like they said, "Looks great — oh wait, let's slap a baseball on there, just to make sure everyone knows which team this is for." (And while we're at it, shouldn't the seams on the baseball be barley stalks?)
The New Barrel Man
They've brought back the old Barrel Man logo, although it's not clear how it'll be used (it doesn't appear on any of the uniforms). They've made a few tweaks, which you can see here — old version on left, new on right:
At the unveiling, they said they wanted to give him "more of an edge," which is mostly visible in his face: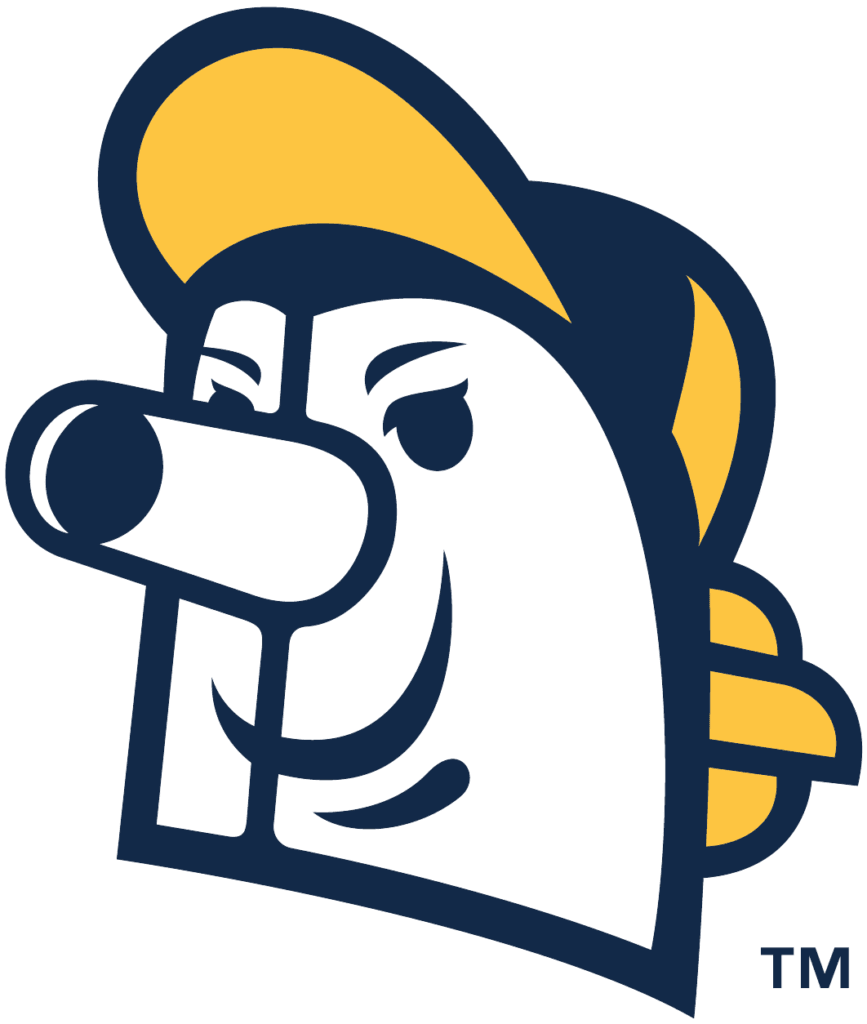 Not as endearingly joyous as the original version, but at least they don't have him gritting his teeth. Here's hoping they use him to replace the anniversary patch in 2021.
Okay, enough preliminaries — let's get to the uniforms, beginning with …
The Home Whites Creams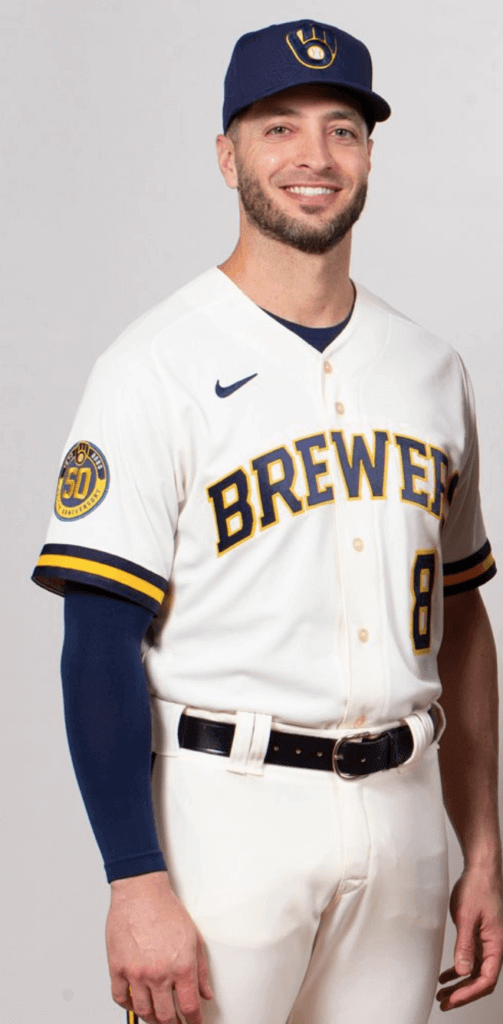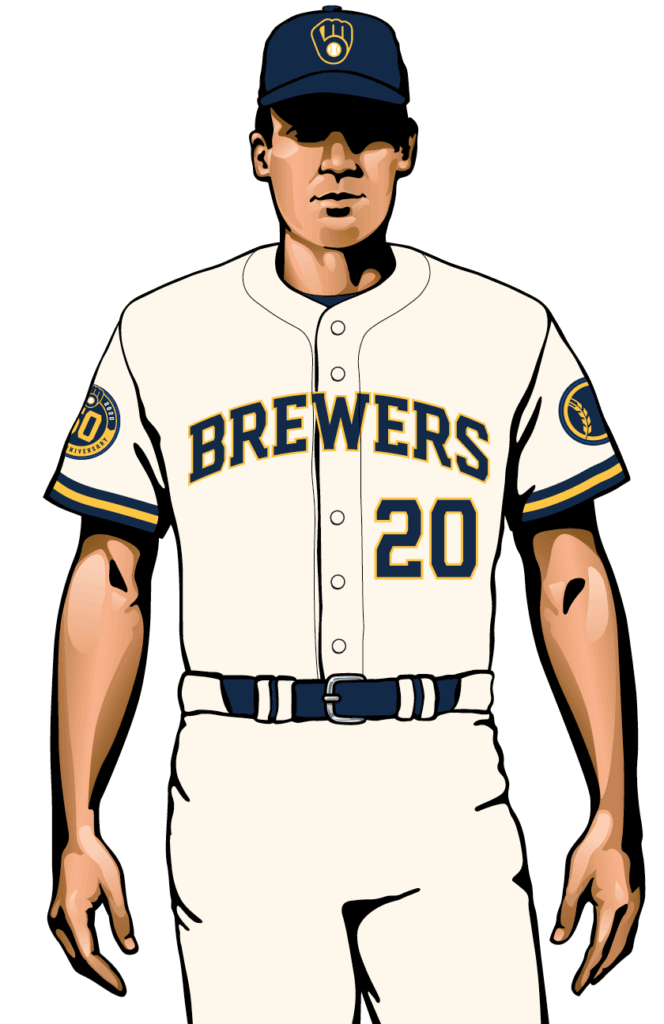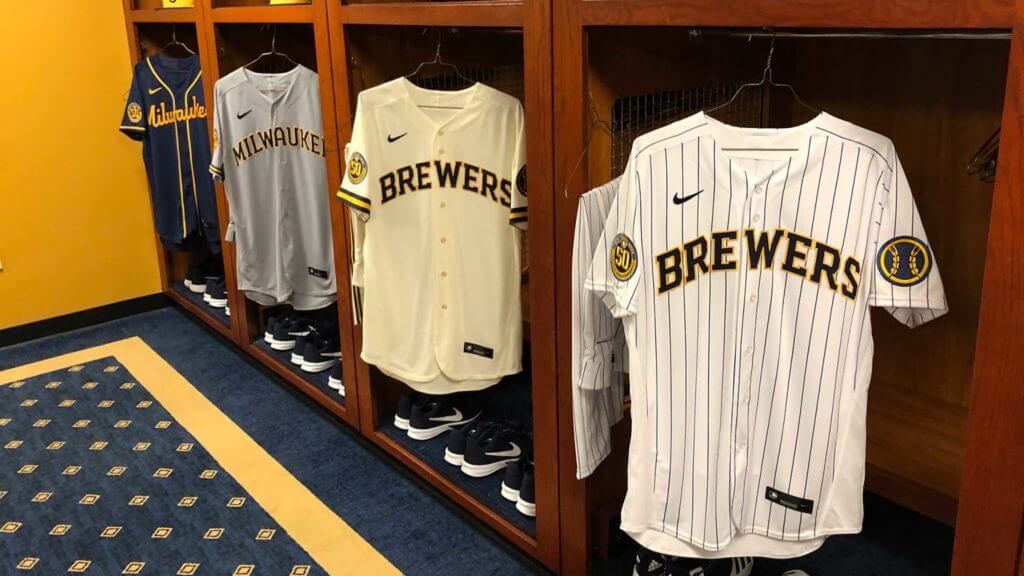 I included that last shot just so you can get a better sense of the cream tone, which wasn't so evident in most of the other images I've seen.
So: I wish they'd gone with white instead of doing the cream thing, but otherwise I like this a lot. The lettering looks much better in this vertically arched treatment, and the color combo looks solid. I'm not going to like it as much from the back, where the number font and radially arched NOB lettering will make me itchy, but it looks very solid from the front. Grade: A-
The Home Alternates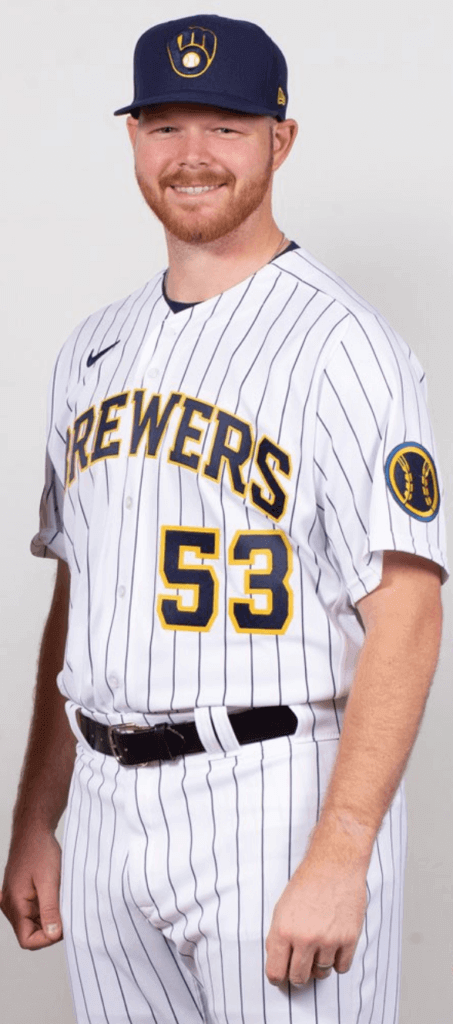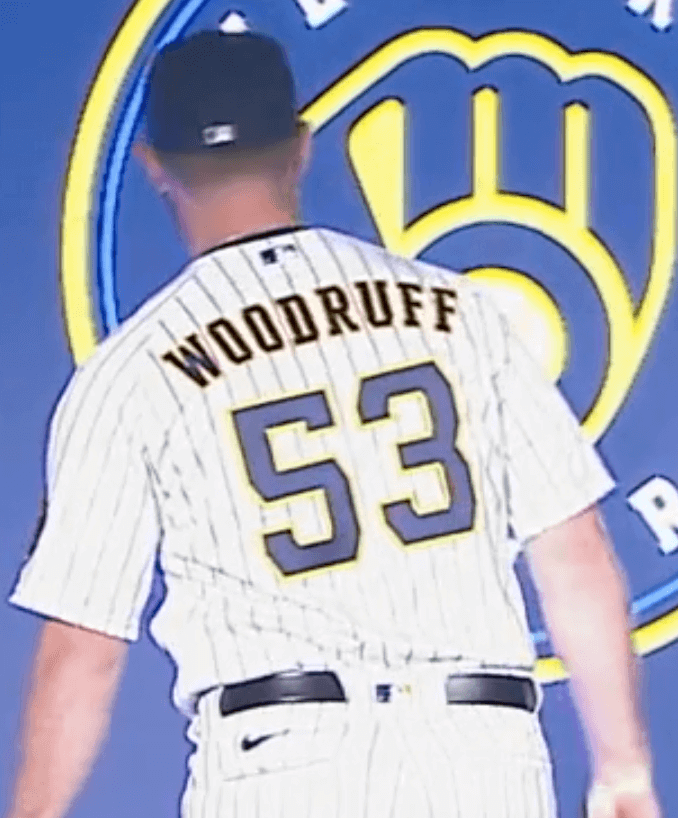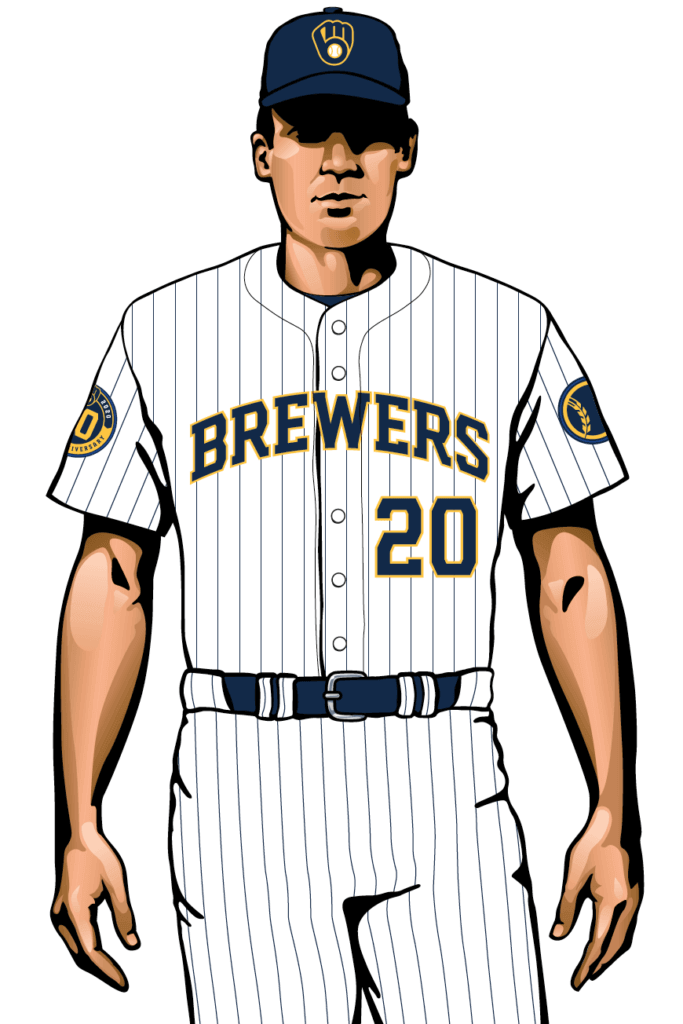 This is basically the same design (except for the sleeve trim and the pants piping), but transferred to a white uni with navy pinstripes. No indication yet of whether it'll be worn on a specific day or anything like that. In any case, looks as good as the primary — maybe even a bit better. Grade: A-
The Road Greys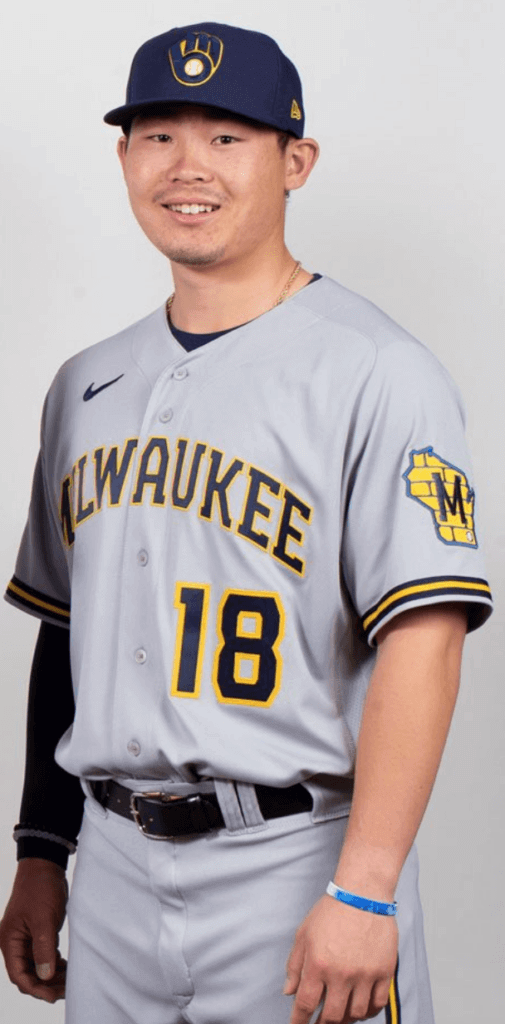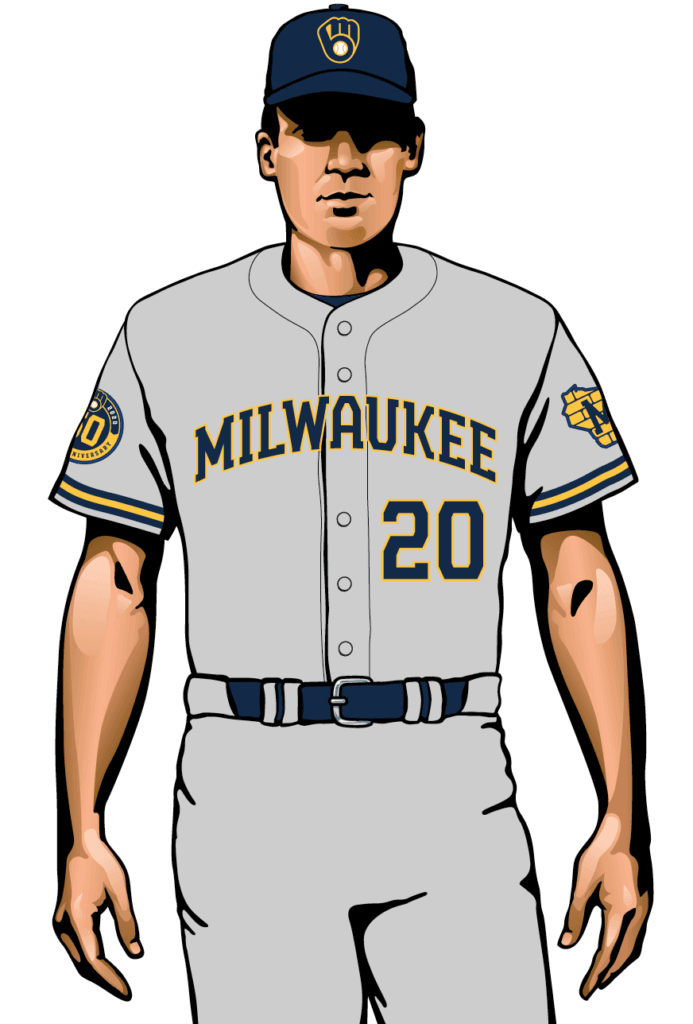 This one doesn't work as well for me, because it's harder to hide the typeface issues in a word as long as "Milwaukee." Really dislike the "A" and "U" here. Not a disaster, but not as good as the home designs. Grade: B to B+
The Road Alternates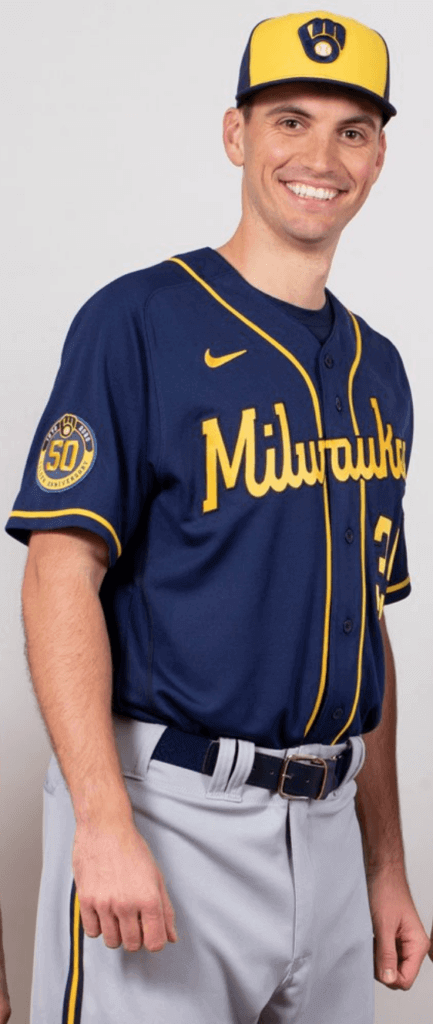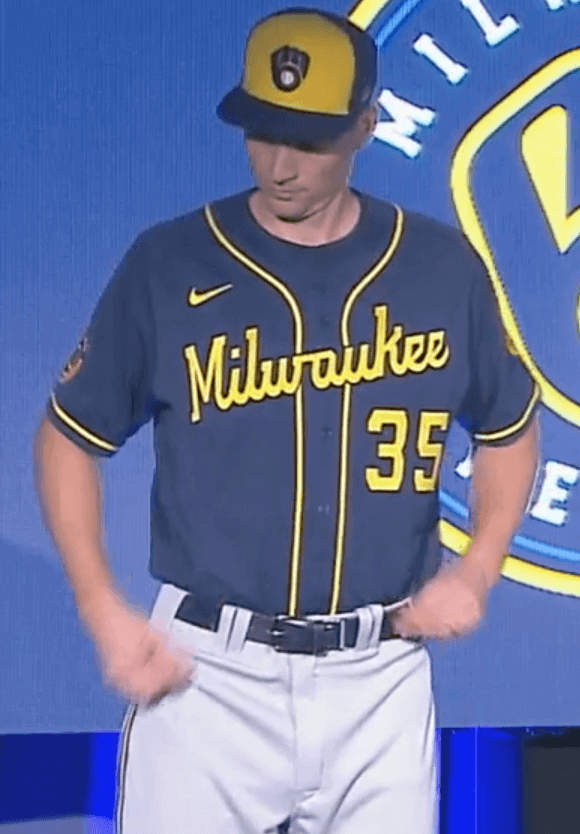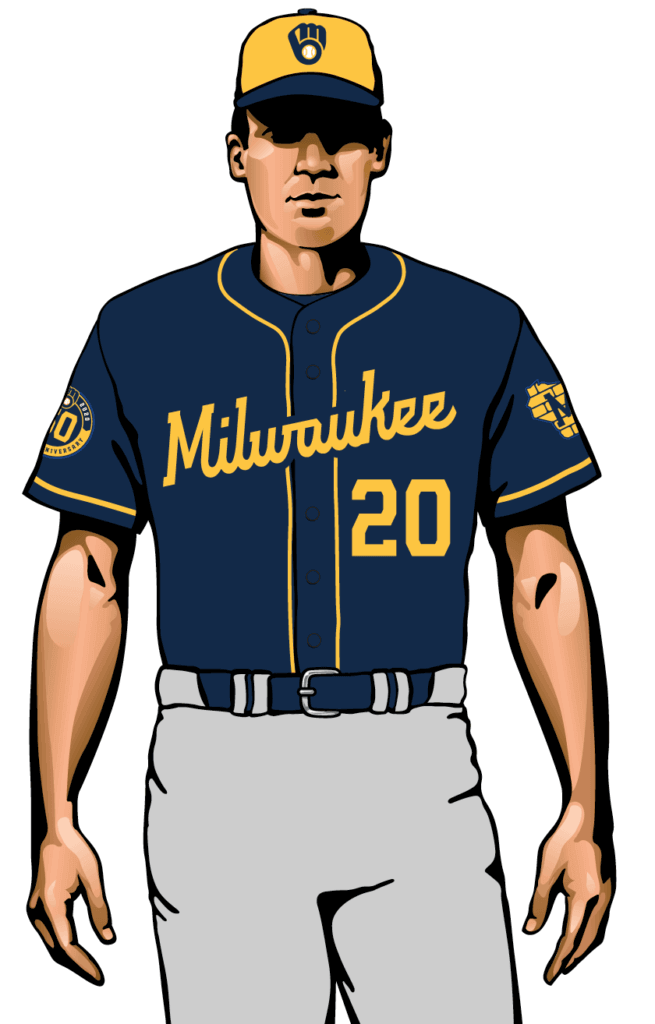 When I was in college, I lived across the street from a city park that had a few baseball diamonds with all-dirt infields (you know, the kind with no grass at all). There were adult hardball and softball leagues that played each night during the summer, and sometimes I'd go out and watch them. That's what this uniform reminds me of. It also feels like a cynical excuse to stock another jersey and another cap at the pro shop. Grade: C-
Update: As several readers have pointed out, the road alternate also looks a lot like a Cub Scout uniform: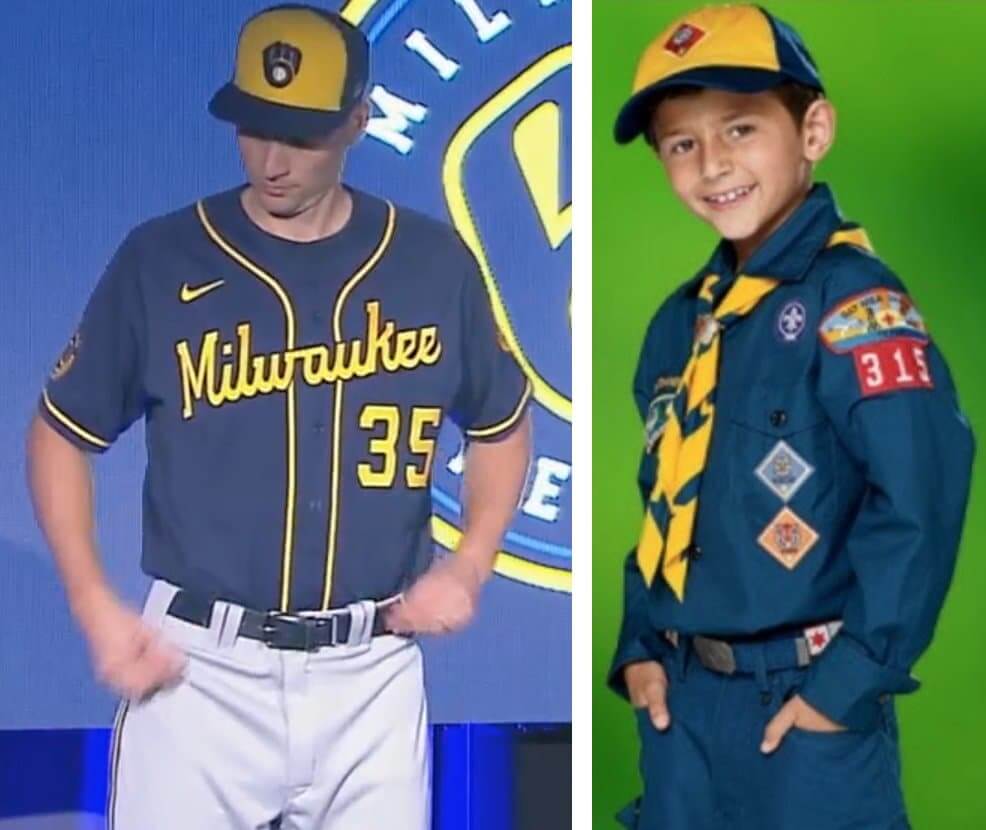 ———
Overall: A big, big upgrade over the Miller/Cheers set. I still don't care for the typeface, but this is nonetheless a major return to aesthetic respectability. Nicely done.
I'll be discussing these uniforms on this Milwaukee sports radio show today at about 12:30pm Eastern. Looking forward to it!
(My thanks to @bullyday and Andrew Wagner for their contributions to this section.)
• • • • •
• • • • •
Click to enlarge
Mmmm, tasty: Last night's Chiefs/Chargers game was a thing of beauty — two great uniforms with just the right amount of contrast, on a grass field. I had it on in the background while I wrote about the Brewers' unveiling, and it made me smile every time I looked up. Lots of additional photos here and here.
Incidentally, this game was played in Mexico. Isn't it interesting how the NFL, which is so often derided for being all about the money, can somehow manage to play a game in a foreign country without plastering its uniforms with annoying ads, unlike at least one other league? Hmmmmm.
• • • • •
• • • • •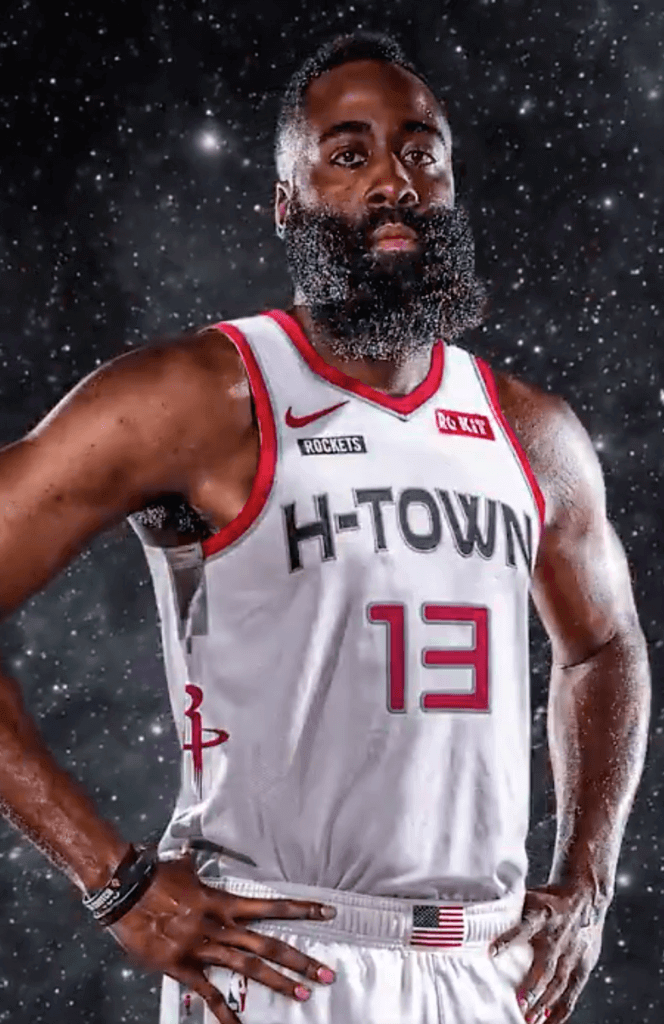 Click to enlarge
Lots of new NBA alternates: The Rockets unveiled their eleventeenth uniform, or whatever it is, last night. The space/NASA-themed design (a good excuse to put an American flag on the waistband and a team nameplate on the upper chest) will make its on-court debut on Nov. 30 and be worn for Saturday home games thereafter.
In addition, the Nuggets' and Pistons' new alternates appear to have leaked: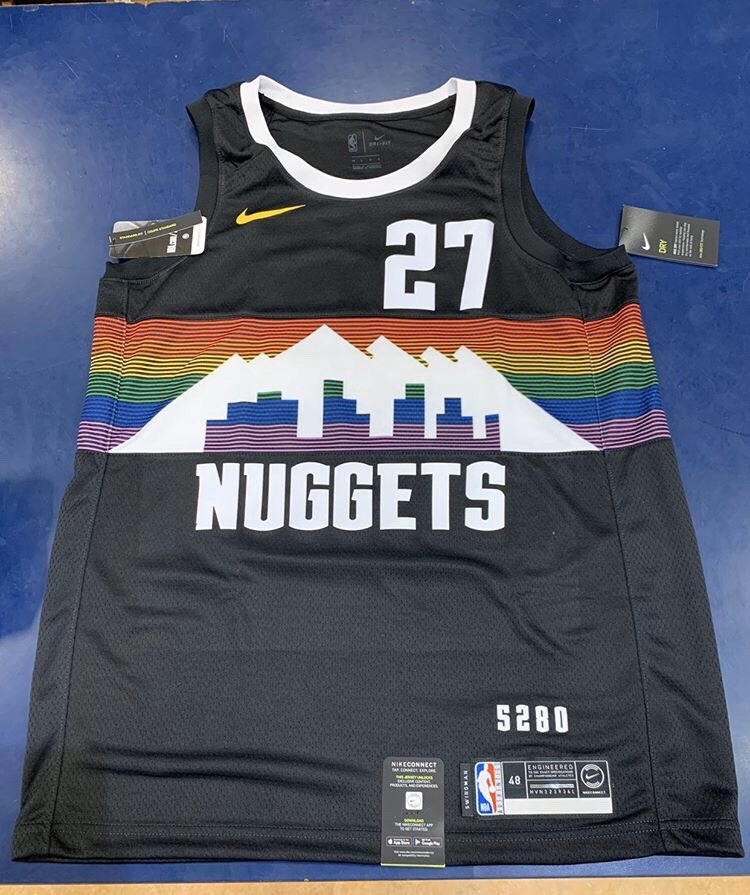 Were these announced, or did I catch Champs slippin? 🤔 pic.twitter.com/7QuPYJoF0Z

— badboysremix 🏁 (@badboysremix) November 18, 2019
And for good measure, the the Timberwolves will apparently be unveiling their latest alternate tonight, with the Cavs to follow on Thursday.
If you can keep track of all these designs, which ones they're replacing, how they fit into the grand scheme of things, and how to take any of this seriously, you're way ahead of me. The NBA uni-verse no longer has any past or future — there's just now now now, which is disposable as soon as the next now now now comes along (roughly the day after tomorrow). It's all given me a serious case of NBA uni fatigue.
• • • • •
• • • • •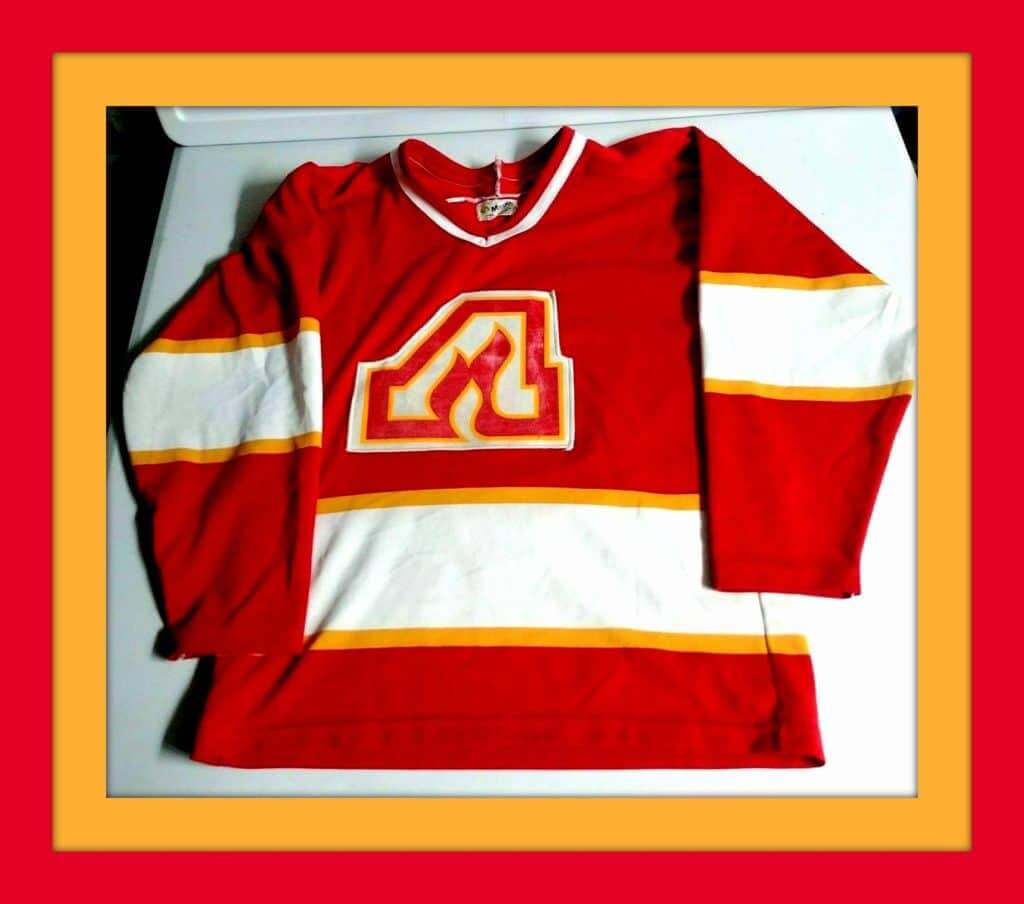 Click to enlarge
Collector's Corner
By Brinke Guthrie
Follow @brinkeguthrie
One of the truly great sports logos ever — ladies and gentlemen, your Atlanta Flames. Sure, they kept the name when they moved up to the Great White North, but to me, the flames just look better in the middle of the A. This 1970s jersey is made by Maska and says "Superfil" on the tag.
Now for the rest of this week's picks:
• Back in the late 1950s or early '60s, product endorsements were a little on the "quaint" side. Case in point: The great Yankee Mickey Mantle lent his name and image to this pencil set.
• Nice-looking 1972 Boston Celtics promo poster!
• The seller says this New York Giants candy dish is from the 1960s, but of course we know better. If you're reading this, you obviously Get It™.
• We've all seen NFL Alumni attire (like this New England Chapter sweater vest), but players could also get items like this Seiko desk clock.
• Always like to highlight The Master whenever possible: This 1968 NFL poster by Dave Boss is a composite of all of the league's then-current teams.
• The seller calls this 1970s Cleveland Browns glass a "roly-poly" glass.
• A rather chubby friar graces this late-1960s San Diego Padres pennant . I doubt he will be a part of the new "Brown Is Back" campaign.
• This 1971 NFL/Chiquita football — kinda like a Nerf Ball of the period — is in good shape.
• You'd think the maker would've gone with purple as the main color for these 1970s Vikings kids gloves, but they went with yellow instead.
• Finally, I just wanted to include this 1965 Topps NFL card in here, because of the player's name. Ready? Goose Gonsoulin.
More on The G-Man here.
Programming Note: No Collector's Corner here on the blog next week, but you can find an abbreviated version of CC next Tuesday on the Uni Watch Facebook page. See you back here on the mothership Dec. 3.
Got an item to include on Collector's Corner? DM your submissions to us on the Uni Watch Facebook page.
• • • • •
• • • • •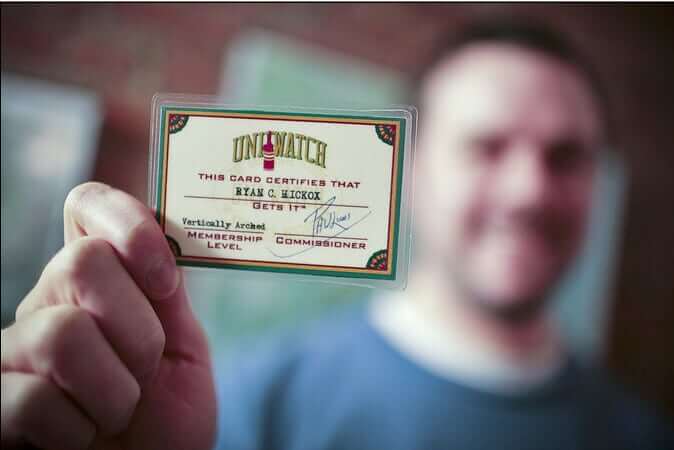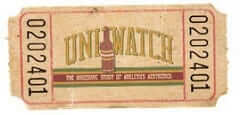 ITEM! New membership raffle: Reader David Cline has generously purchased five memberships for me to give away, and we're going to raffle off two of them now.
This will be a one-day raffle. To enter, send an email to the raffle address by 8pm Eastern tonight. One entry per person. I'll announce the two winners on Wednesday, and then we'll raffle off David's other three memberships in the weeks to come. Big thanks to him for making this possible!
• • • • •
• • • • •
And speaking of memberships…: Eight new designs have been added to the membership card gallery, including Steven Bost's card, which of course is modeled after Eddie Gaedel's St. Louis Browns jersey. A great choice!
Ordering a membership card is a good way to support Uni Watch (which, frankly, could use your support these days). And remember, a Uni Watch membership card entitles you to a 15% discount on any of the merchandise in our Teespring shop and our Naming Wrongs shop. (If you're an existing member and would like to have the discount code, email me and I'll hook you up.) As always, you can sign up for your own custom-designed card here, you can see all the cards we've designed so far here (more than 2,300 of them!), and you can see how we produce the cards here.
• • • • •
• • • • •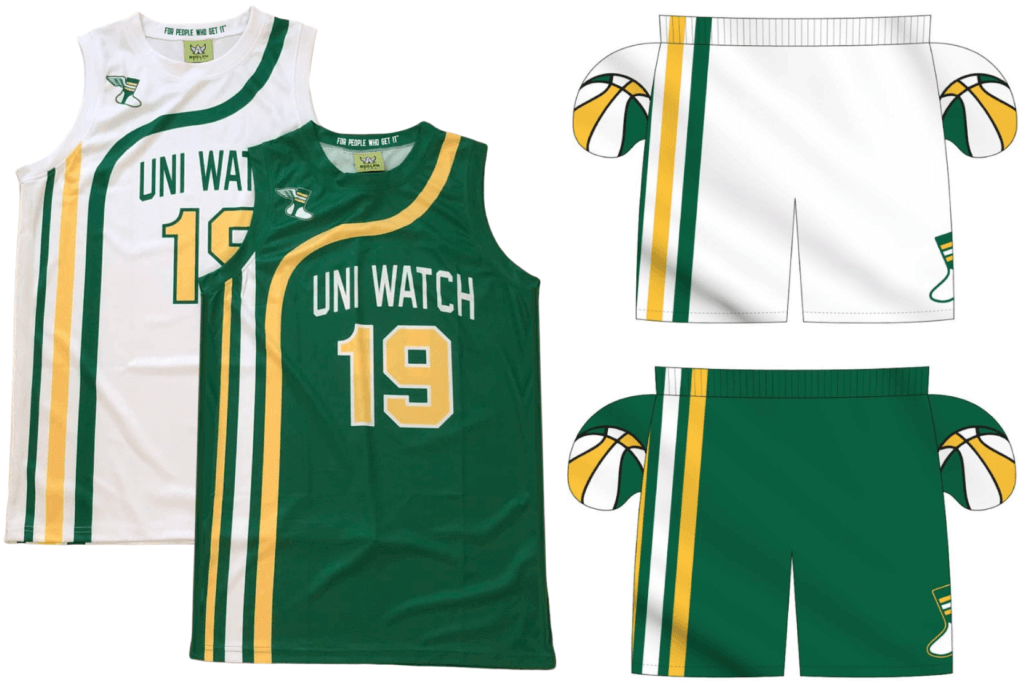 Going, going…: Time's running out for you to get your order in for Uni Watch basketball jerseys and shorts. As always, you can customize the number and NOB on the jerseys. We're taking orders today and tomorrow for Christmas delivery. Full details here.
While we're at it: In case you missed it last week, Uni Watch cufflinks are now available. I had these made mainly because I like cufflinks myself, but I've been pleasantly surprised by how popular they seem to be, with two dozen pairs already sold in the first few days — nice.
Speaking of which: A few people have said, "What about a matching tie tack?" Our basic enamel pin should function quite nicely in that capacity. Enjoy!
• • • • •
• • • • •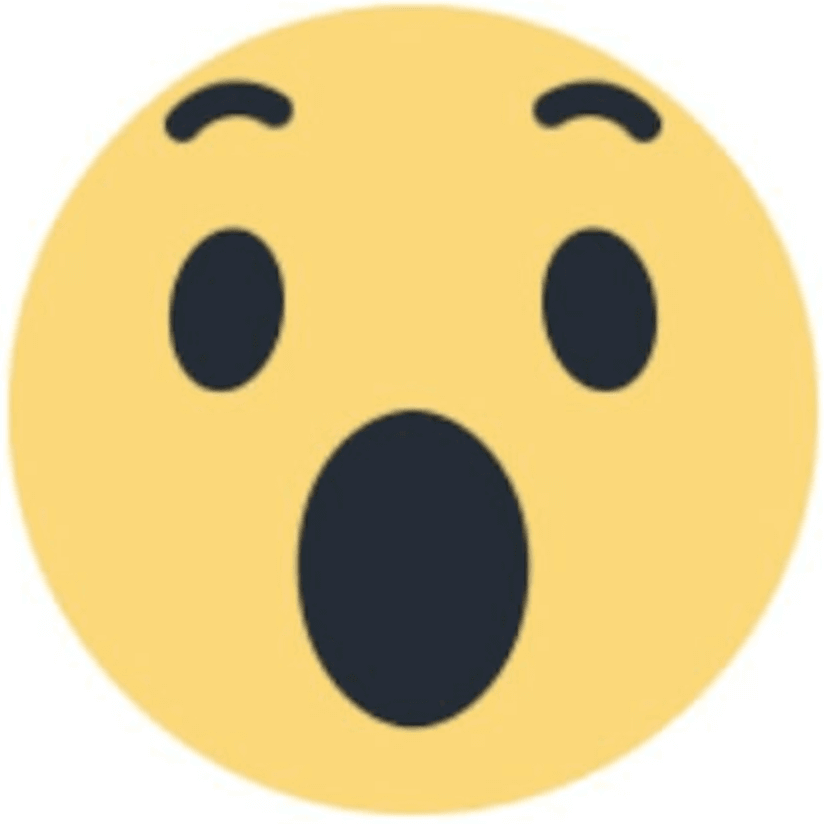 Sometimes the system actually works: When I posted my Ireland travelogue two months ago, I mentioned how our return to NYC was pushed back a day due to a British Airways computer meltdown that resulted in lots of flights — including ours — being cancelled. They put us up in a hotel, but the overall experience was a total shit show.
Reader Aaron Roggensack posted a comment urging me to file a claim for compensation, as provided for in EU law. That was news to me, so I followed up with Aaron, got a bit more info from him, spent the better part of an hour filing the claim, and then forgot about it — until yesterday, when I received this email (click to enlarge):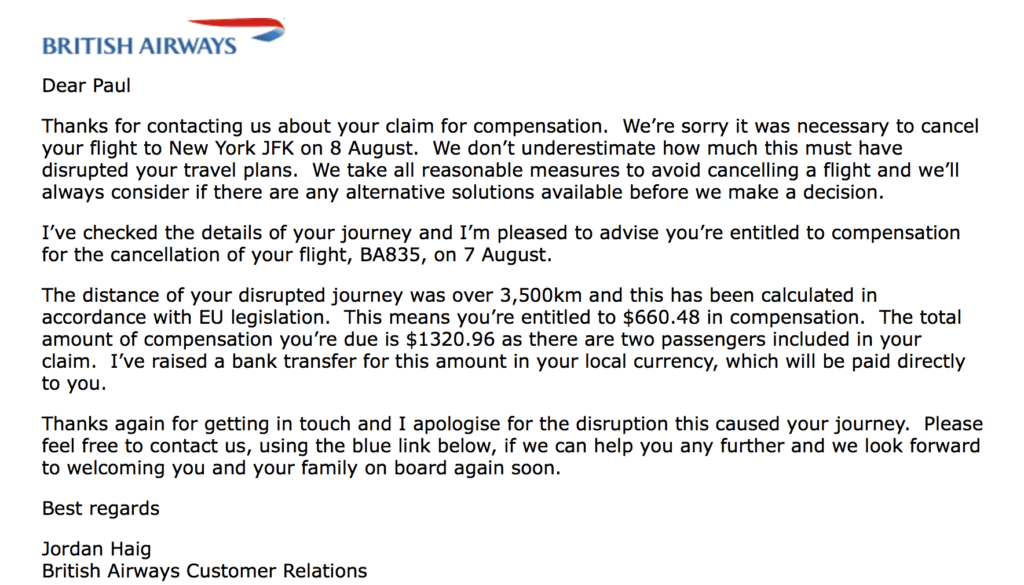 Holy moly!
Pretty amazing. Big thanks to Aaron for making this possible!
• • • • •
• • • • •
The Ticker
By Alex Hider

Baseball News: Red Sox great Pedro Martinez was signed by Boston 22 years ago yesterday. Apparently he was introduced wearing a road uniform — definitely seems out of the ordinary (from @twittaJak). … The Single-A Kannapolis Cannon Ballers are holding a contest to name their new mascot. … Auburn baseball and softball will have a few uniform tweaks when they hit the field in a few months (from Clint Richardson). … New Pirates GM Ben Cherington was introduced wearing a black and gold tie (from Jerry Wolper).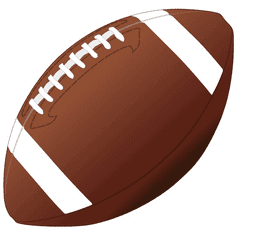 CFL News: Good catch by David Hein, who notes that the Saskatchewan Roughriders included a registered trademark next to its bleed-through midfield logo during the CFL Divisional Finals on Sunday. David notes that the Roughriders did not include a registered trademark on their end zone logos, and did not include the mark the last time they painted over the midfield logo in 2018. … More CFL news: The Winnipeg Blue Bombers are the designated home team for the Grey Cup but will wear white jerseys. The Hamilton Tiger-Cats will wear mono-black (from Moe Khan).

NFL News: The Vikings are considering frosting the glass panels on their stadium roof to prevent birds from trying to fly into the stadium. More than 100 birds die every year flying into the roof (from Kary Klismet). … The Panthers uniform tracker has been updated to reflect Sunday's game. … Speaking of of the Panthers, yesterday's MMUW roundup didn't mention that they wore helmet decals on Sunday with the initials of Purple Heart recipients.

College Football News: North Dakota State wore throwback helmets over the weekend to celebrate the program's 125th anniversary (from Darick Richard). … Georgia Southern is bowl-eligible, and its athletic department made a social media graphic with all the team's potential bowl destinations. The only problem is that they used an old logo for the Mobile Alabama Bowl (from Josh Hinton). … The ACC Tracker has been updated to reflect the weekend's games. … Scott M. Trembly spotted a truck with magnets previewing this weekend's projected uni matchup between Pitt and Virginia Tech. … Here's a really good Twitter thread about Clemson's 1967 "Orange Shoes Game" (from @theauthentiEli). … Here's some great football of an old USC/UCLA color vs. color game. "The YouTube title says the film is from 1953, but the credits say 1945," says Richard Craig. "The same film has some brief PCL baseball footage at 4:57."

Hockey News: The Sharks wore these wild warmup jerseys Sunday night, which were designed by skatewear designer Jimbo Phillips (from @GameplanChicago). … Speaking of the Sharks, G Martin Jones has a new mask design. … Last night, all NHL refs wore memorial patches honoring Senior Vice President of Hockey Operations Jim Gregory. They'll wear the patches for the rest of the year (from @markinvictoria). … Following last week's discussion about cap/lowercase NOBs, Ryan Friedman notes that Northeastern wore that style about 20 years ago. … New third uniforms for Illinois (from Claudine Barnhart). … The Coyotes trolled the Kings during last night's game in Phoenix by putting a fake Taylor Swift banner over the Kings tunnel. The Kings had covered up a real Swift banner in their own arena because it was seen as a jinx. After the Coyotes' stunt, the Kings had a pithy response on their Twitter page (from Jerry Wolper).

Basketball News: Illinois broke out their new orange jerseys for the first time yesterday. … Carmichael Arena, home to North Carolina women's basketball, is still using the old center court logo that the Dean Smith Center used before 2015 (from James Gilbert). … Back in the 1984 WAC Tournament, New Mexico brought the wrong colored jerseys and had to wear UTEP's uniforms in the semifinals. UTEP beat New Mexico the next day (from Sam Wasson).

Soccer News: New jerseys for Japanese second division club Omiya Ardija, which will be worn beginning in 2020 (from Ed Żelaski). … It appears Nashville SC has unveiled its inaugural season logo (from @NashSCTracker). … Albania and Hungary debuted new stadiums for their national teams over the weekend (from Kary Klismet).

Grab Bag: Remember when Serena Williams broke her racket during the 2018 U.S. Open final, which eventually led to a game penalty in a loss to Naomi Osaka? That racket is being sold at auction (NYT link), and is expected to reach a five-figure price. … Here's a great breakdown of the aesthetics of the Nigel Benn/Chris Eubank boxing rivalry. … The IAAF, the governing body for track and field and other running sports, is now known as World Athletics and has new logos to go with its new name (from James Gilbert). … Lots of uni nuggets in this Philly sports caricature by artist Park Tyson (from @PhillyPartTwo). … In case you somehow haven't heard, everyone's flipping out over South Dakota's new "Meth. We're On It." campaign, although state officials say that's the whole point. … The Pennsylvania Dept. of Transportation is having a "paint the plow" contest where groups of high school students create custom-painted snow plows and the public will vote on a winning design (from Joe Werner).