Click to enlarge
Welcome to the latest installment of Uni Watch's deep dive the work and legacy of pioneering baseball uniform researcher Marc Okkonen, who died in late May.
Previous installments of the Okkonen Files have examined Okkonen's research methods and how he interacted with major figures in the uni-verse like Hall of Fame curator Tom Shieber and Mitchell & Ness owner Peter Capolino. But today we're going to look at how Okkonen interacted with someone who read his seminal book, Baseball Uniforms of the 20th Century.
That person is Uni Watch reader Scott Unes. I'll let Scott set the scene:
My mom and dad gave me the first edition of Okkonen's book for my 20th birthday, shortly after it came out, and I was ecstatic. I pored over that book and absorbed every detail.

There was a note in the book that said something to the effect of, "If you find any errors, contact me here." I took that little paragraph and ran with it.  I sent him a letter, briefly congratulating him on the book, but very quickly and elaborately detailing all the "mistakes" I had found.

When I received the letter that he wrote back, I was so excited. Why was Marc Okkonen writing back to me? Maybe he was going to say something like, "Wow, Scott, you know as much about uniforms as I do. Maybe you should have written this book!" That's what my stupid 20-year old self was expecting.

But no, his letter was not to pat me on the back. Instead, he was understandably upset. He referred to my "laundry list" of his errors, and he was right on with that assessment. It was not a humble letter that I had written to him. In my misguided way, I was trying to let him know that I was someone like him, someone who had a great love for all the details of baseball uniforms, and had the ability to notice when something minor had been changed or adjusted. But I was really just a dumb kid bragging and showing off. Imagine spending the money and years on the book, and having some idiot kid write to you telling you all the things you missed.

At first, I was crushed. But as I got older and matured, I gained a better perspective and realized that I would have responded the same way if someone had written a conceited letter to me.

Still, I wish I had written back to him again, telling him something different. Telling him how much I loved that book. Telling him what it meant to have that body of research at my fingertips. No more looking at old baseball cards for uniform information, wondering what year the picture was taken. I wish I had told him how much use I got out of that book, and still get today. I should have thanked him in my letter and left it at that. I didn't even thank him.

I still have the letter from him, tucked inside my copy of the book.
Powerful stuff! I asked Scott if he'd be willing to share the letter that Okkonen had written back to him, and he readily obliged. Okkonen's handwriting was excellent (that's usually the case with draftsmen), so I'm not going to transcribe this — you can just click to enlarge and read it as Okkonen wrote it:
That's really something, eh? I love the very last sentence: "Despite my hostility, your findings are truly appreciated."
When sending the scan of the letter to me, Scott had this to say:
I hadn't read this in years.  Reading it now, I realize he was more gracious than I was remembering (maybe more than he should have been?). He basically addresses every item on my list and opens a genuine discussion with me on the details I had brought to his attention. I wish I had the letter I sent him, but it's pretty clear from his point-by-point response which uniform details I was talking about!  In most cases, he is open to my findings.

I think he used the beginning of the letter to take me down a few pegs, and the rest of the letter to have a genuine baseball uniform discussion with a true fan. I am most grateful.  Back in the pre-Uni Watch days, it was difficult to find anyone who was able to discuss such points!
Indeed. Mega-thanks to Scott for sharing his letter and recollections with us — priceless stuff, and definitely a good insight into Okkonen.
You can see all installments of the Okkonen Files here. Meanwhile, if you had any dealings or communications with Marc Okkonen that you'd like to share, feel free to contact me.
• • • • •
• • • • •
How slow can you go? The Orioles ran out of pitchers during last night's 16-inning marathon against the Angels, so outfielder Stevie Wilkerson was pressed into service on the mound. He pitched a perfect inning and became the first position player in MLB history to record a save! Even better, he did it by lobbing pitches in the mid-50-mph range. The video above shows his entire improbable inning.
• • • • •
• • • • •
For all photos, click to enlarge
Lapel pin reminder: In case you missed it on Wednesday, we're now offering the Uni Watch winged stirrup logo as a sharp-looking enamel lapel pin. People really seem to like this one! Full details here.
• • • • •
• • • • •
LAST CALL for plate pre-orders: Today is the last day to pre-order the Uni Watch 20th-Anniversary Plate up through the end of this week. We'll probably have a very small supply of plates available in addition to the pre-ordered quantity, but not many. So if you want to get in on this one, please get your pre-order to me today. Full details here.
• • • • •
• • • • •
Click to enlarge
A hint of things to come: A few readers have recently asked me if I'd consider making a Uni Watch cycling jersey. Now, thanks to longtime reader Nathan Haas, who runs the uniform brand Adelph Wear, we're going to make it happen.
What you see above is a prototype. Here's how it looks on the back (click to enlarge):
We're going to make a few very small tweaks to the prototype and then make the jersey available for ordering next month. You'll be able to customize the number, NOB, and whether you want the Uni Watch 20th-anniversary logo on the sleeve.
As a daily cyclist myself, I'm pretty stoked about this one. Big thanks to Nathan for taking on this project — you've been awesome to work with, buddy!
• • • • •
• • • • •
The Ticker
By Anthony Matthew Emerson

Baseball News: Back on July 21, Padres 1B Eric Hosmer was wearing a cap with both the MLB150 patch and the Padres' 50th anniversary patch. None of his teammates had the MLB150 patch, which was supposed to be only for Opening Day. Is Hosmer one of those players who try to wear the same cap all season long? (From @Hat_Tweets.) … The Philadelphia Inquirer has all the info on the mono-burgundy Saturday Night Special throwbacks that the Phillies will be wearing tomorrow (from Michael Paolucci). … The logo for the Triple-A All-Star Game, to be held in Round Rock, Tex., has been unveiled. More info here (from Ignacio Salazar). … Last night, my hometown Portland Sea Dogs, Double-A affiliates of the Red Sox, threw back to their gorgeous 1994 teal alternate unis from when the team was affiliated with the Marlins (from Heath Carignan). … Speaking of the 1990s, the Greensboro Grasshoppers, Single-A affiliates of the Pirates, wore these beauts, referencing one of the most popular Nickelodeon shows from that era, All That. Think of it like a kid's version of Saturday Night Live. Makes my '90s kid heart melt (from Scott M. Trembly). … The Potomac Nationals, Advanced-A affiliate of the Nationals (natch), have inconsistent patches on their left sleeves. … The Brooklyn Cyclones, Short Season-A affiliates of the Mets, have apparently removed Cyclones and Brooklyn Dodgers retired numbers from MCU Park. … A Kentucky American Legion game was grey-vs-grey (from Josh Claywell). … Twins P Sean Poppen's jersey last night was several years old.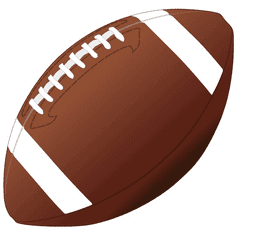 Football News: Packers OT Gerhard de Beer has the "de" in his NOB in lowercase letters. First time seeing that for the NFL? (From Brian Anderson.) … The Jets seemed to be using old practice jerseys during spring OTAs, but have now updated them. Better look here (from Jason Klein and @TravisEtienne). … The Ravens are once again using black no-contact unis for their QBs (from Andrew Cosentino). … The Eagles' practice facility has the facility's corporate advertiser in the endzones instead of the team logo (from Sam McKinley). … The Titans have totally redesigned their press conference podium (from @TitansUni). … Also posted in the hockey section: Steelers CB Joe Haden wore a Sidney Crosby sweater to training camp (from Jakob Fox). … The Broncos cheerleaders have added the Pat Bowlen memorial logo to their boots (from Zeke Perez Jr.). … We've seen some intense eyeblack and facepaint before, but this Calgary Stampeder takes it to a whole new level (from Russell Price and @HitTheGlass). … Lots of uni stuff in this article about KJ Hill's decision to go to Ohio State (from Jason Hillyer). … Two threads from Rutgers' official Twitter account are full of uni awesomeness (from Kary Klismet). … Also from Kary: Mingo Central (W.V.) High has new football helmets .

Hockey News: Cross-posted from the NFL section: Steelers CB Joe Haden wore a Sidney Crosby sweater to training camp (from Jakob Fox). … Lots of new uni numbers for the Blackhawks (from Terry Mark).

Hoops News: In addition to new alternate unis, the Magic are also getting a new alternate court (from Landon Tabor). … New road unis for Temple men (from @UntillTheNight). … It must've been difficult to play basketball in these uniforms back in 1908! That's Pendleton High School in Oregon (from Jeremy Brahm). … Anyone know why David Robinson would have been wearing a Magic warm-up top during the 1992 NBA All-Star Game?

Soccer News: Manchester United added NOBs in Chinese script underneath the uni number for a preseason friendly in Shanghai against Tottenham Hotspur, which also had Chinese NOBs. United did a similar thing when they went to Thailand in 2013, though then the club completely eschewed Latin script NOBs (from Griffin T. Smith and Josh Hinton). … Speaking of Josh, you can catch his daily download on his Twitter account, including the formal launch of Juventus' away kit and PSG's new away kit. … Dynamo Moscow have left Nike for Kelme, and have released their new kits (from Ed Żelaski). … Palermo, an Italian Serie D side, has unveiled a new crest. Palermo was once one of the premier clubs in Serie A, but was relegated from Serie B a few weeks ago following bankruptcy (from @FTCUTD). … In 1997, New England Revolution F Joe-Max Moore went first name on back.

Grab Bag: Here's a great story about the only company licensed to make wool pennants and banners in the country (from Adam Yarnevich). … The Mercedes F1 team will have a special "heritage livery" for the German Grand Prix (from Jack Wade). … The polka-dot jersey at the Tour de France has a new design this year because it has a new advertiser. Compared to the previous one, the dots are smaller and neatly arranged in rows (thanks, Jamie). … Speaking of Le Tour, the number plates on the bikes have a little medallion to indicate the number of career Tour de France stage wins each rider has. It's a sticker, so it can be updated during the tour as riders accumulate stage wins. Michael Rich isn't sure if it's new, but it's the first time he's noticed it. Anyone know? … The security guard unis at the MGM Northfield Casino in Ohio are getting a redesign after patrons complained that one of the uni's design elements evoked the Holocaust (from Chris Weber and Jason Hillyer). … The Philadelphia Inquirer is asking for fan input about which Philly team uni is the best (from John Kelemen). … Vancouver buses will have a new blue-and-green color scheme come 2020 (from Wade Heidt). … Also from Wade: the Langley Thunder of the Western Lacrosse Association wore special jerseys for their final game of the season.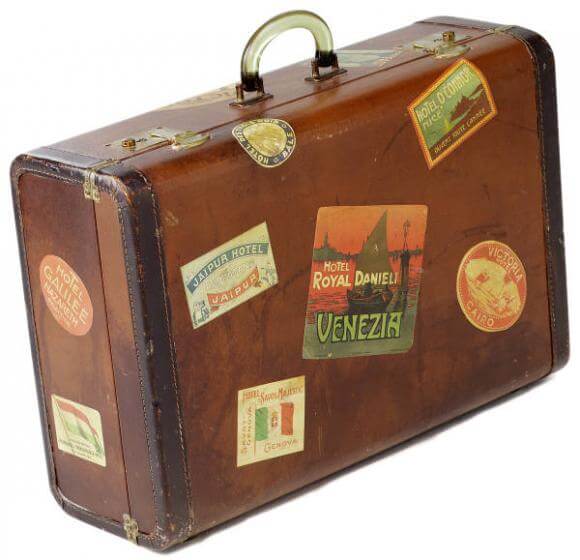 • • • • •
And away I go: On Sunday I'm heading to Ireland for a much-needed vacation. Phil will be running the site while I'm away, and also for the entire month of August, as I'll be taking my annual August break from blogging (although I may show up on the site from time to time with various announcements).
Also: I'll be starting my new gig at Sports Illustrated on Aug. 12. I'll have some sort of introductory column, which of course you'll be able to access from here on the blog. I'll also be working on my annual college football season preview, which will run on SI.com sometime around Aug. 28 or 29.
Everyone have a great August, and I'll see back here soon. — Paul