As you may recall, last month I asked if any of you had stopped wearing your favorite red team ballcaps because you didn't want them to be mistaken for "Make America Great Again" caps. I've now written an article about this phenomenon for the New York Times "Styles" section. It was faaaascinating to work on. You can check it out here.
The article has generated a lot of responses and questions, so I want to address some of that today. Let's shift into virtual-FAQ mode:
You always say you only care about what the players wear, not what fans wear. So why did you do an article about fans and their caps?
It's true that I focus on what the players wear from a Uni Watch perspective. But this wasn't a Uni Watch story, or even a sports story (although it has some sports-related aspects, obviously). It's more of a story about an interesting and surprising social phenomenon, and that's right in my wheelhouse.
How did you get the idea for this story?
My friend and neighbor Sridhar, who's from Cincinnati, emailed to tell me that a bunch of his friends from the midwest had stopped wearing their Reds, Cardinals, and Chiefs caps because they didn't want to be mistaken for MAGA (he was almost apologetic about telling me, because he knows I don't usually write about what fans wear). That phenomenon had never occurred to me, and I thought it was interesting, so I asked you folks about it here on the blog. I was surprised by the number of responses, so I put out a similar call on Twitter and got literally hundreds of emails in response.
That's when I decided it was worth pursuing as an article. The Times "Styles" section was the first place I pitched it to, and they said yes. (If they had turned it down, the next places I planned to pitch were The Wall Street Journal [this topic would have been good for their daily "a-hed" piece — the same section for which I did the pepperoni article earlier this year] and Sports Illustrated.)
Isn't this just a case of confirmation bias? You decided there must be people who feel this way, and then you went and found a few of them to prove your pre-existing notion?
On the contrary, I was very, very surprised by this whole phenomenon, and I continue to be surprised by the number of people it encompasses. Like I said, the whole thing had never even occurred to me, probably due to some combination of the following factors:
• I haven't bought a cap (well, except for two Uni Watch caps) in several years.
• I have never owned a red cap of any kind (not because I hate red or anything like that — it just hasn't come up).
• We don't have any red-capped teams here in NYC.
• NYC is generally anti-Trump, so there aren't many MAGA hats.
• I work at home, so I don't circulate around people and see what they're wearing as much as people who commute and work in offices.
• My professional life involves looking at a lot of red team caps, so I tend to think of them as, you know, team caps, not MAGA caps.
So when Sridhar told me about his friends who'd stopped wearing their red caps, I was really surprised. When I asked about the phenomenon on Uni Watch and on Twitter, I was even more surprised by the volume of responses. And while I was working on the story, I sometimes mentioned to friends, "I'm working on this story about people who've stopped wearing their favorite red caps because…" and then my friends would finish the sentence for me: "Oh, because of the MAGA thing?" That surprised me too. And since the article has been published, even more people have told me, "Oh, yeah, I leave my red hats in the closet now." By now I probably shouldn't be surprised anymore — but I still am! I honestly had no idea and didn't see any of this coming.
In short: If I had any confirmation bias, it was the other way around. Like, "This isn't really a thing, is it?" But it is.
Isn't this just a fringe phenomenon, and you're making it seem bigger than it is by writing about it in The New York Times?
To be clear, nobody's claiming that a majority of fans have put aside their red hats. But the volume of responses I've received from all areas of the country suggest that it's not just a fringe trope either. Moreover, the article includes a quote from a retail manager who said his distributors have told him that red caps are problematic now. I could have quoted several other industry sources who told me the same thing. An additional industry source contacted me after the article came out to confirm the same point. It's clearly more than just something on the fringes. Again, nobody is more surprised by this than I am.
Team caps are high-profile and have the MLB logo on the back. MAGA hats are slouchy and strapback. Anyone can tell the difference!
Not everyone out there is as attuned to the nuances of cap culture as you and I are. Also, not every team cap is an authentic New Era 5950. There are plenty of team caps from other licensees, slouchy team caps, strapback/snapback team caps, fashion team caps, and so on.
Anyone who can't read the difference between a team logo and the words "Make America Great Again" must be an idiot.
One of the people I interviewed for this story was a self-described "visibly queer woman" from Wisconsin. I ended up not being able to quote her in the article because she wouldn't give me permission to use her name due to fears of harassment and possible employer reprisal (and the Times wouldn't allow me to quote her anonymously), but she had some interesting things to say about differentiating between red hats:
We're not so stupid that we can't tell the difference, or can't read a logo. But from a distance, or from the back or the side, sometimes it's hard to tell right away. And that's what it usually is — a flicker, a moment, until you know for sure.

But that uncertainty is uncomfortable, and, depending on where you are and who you're with, can be very, very scary. Because I know someone dedicated enough to Trumpism to purchase and wear a MAGA hat sees my rights as less than theirs, which they are able to do because they don't see me as as much of an American, as much of a human being, as they are. It creates a momentary fight-or-flight reaction. Do I have to move to the other side of the bar? Do I have to leave the bar?

When I get close enough to read the red hat, I either leave (MAGA hat) or breathe a sigh of relief and ask them how they feel about the upcoming football season (Nebraska hat).
This article doesn't seem very balanced. You quoted way more anti-Trump people than pro-Trump people.
Well, it's an article about a social phenomenon that happens to be anti-Trump, so of course it has more anti-Trump (or at least anti-MAGA) voices. Think of it this way: If you were reading an article about a Trump campaign rally, would you expect to see many pro-Elizabeth Warren people quoted in it? If you read an article about left-handed people, would you expect to see many right-handed people quoted in it? If you read an article about even numbers, would you expect it have much discussion of odd numbers?
And so on. Some topics, simply by virtue of their nature, don't invite equal coverage of both sides. But that doesn't mean that an article with an unbalanced number of voices is inherently unfair. I happen to think this article is a very fair examination of the phenomenon.
(Also: I wanted to quote someone from the Trump campaign, so they could weigh in on all of this. But as noted in the article, they didn't respond to my request for comment.)
Anyone who lets a politician decide which hat to wear is an idiot.
That's certainly one point of view. And I quoted someone in the article who said precisely that.
It's sad that things have come to this.
You'll get no argument from me on that point.
The article says that New Era, '47, and Lids never got back to you when you contacted them. Why do you think that is?
It wasn't surprising. Requesting comment from them was basic due diligence on my part (I contacted each of them multiple times), but I didn't really expect them to respond. It's a no-win topic for them — no matter what they said, they'd run the risk of pissing off somebody or appearing to take sides. Safer to just stay silent, so that's what they did. (I appreciated that Dick's Sporting Goods did get back to me, although only to say, "No comment.")
There are two spots in the article where you refer to "a reporter." Was that you, or someone else?
That was me. It's standard Times protocol for reporters to refer to themselves in the third person for news articles. Since this piece was for the "Styles" section, which is less rigid, I probably could have gotten away with a few first-person references, but this is a politically charged topic, so I wanted to remove myself from the text as much as possible and just be an observer and a conduit.
How long did the article take you?
It was a few days of laying the groundwork (i.e., putting out the queries on Uni Watch and Twitter, creating a pitch letter, etc.), and then a little more than a week of active work — sifting through the hundreds of emails I had received, deciding which people to follow up with, doing phone interviews, shaping the story.
There were two more days of follow-up work as part the editing process. I got one last quote on Friday night, just a few hours before the story went live on the web. The print version had already gone to press by that point, so the web and print versions are different. (The print version also has a factual error in one of the photo captions. I didn't see the photos or captions until the piece went live on the web, so I was able to get them to fix the caption on the web version but it was too late for the print version. Grrrrr.)
———
I think that's it. If you have additional questions, feel free to ask in today's comments and I'll do my best to answer.
• • • • •
• • • • •
Assorted reminders: In case you missed it on Friday, I had some big announcements:
• First, as you can see at right, we have a new uni-versary item — a Uni Watch 20th-anniversary commemorative dinner plate (because 20 years is traditionally the "China anniversary") — and I don't mind saying it looks pretty damn cool. We're now taking pre-orders. Full details here.
• Second, the results of our Bengals-redesign challenge are now available for your enjoyment.
• And last but not least, my free agency will soon come to an end, because next month I'll be signing on as a staff writer for Sports Illustrated. Full details here.
• • • • •
• • • • •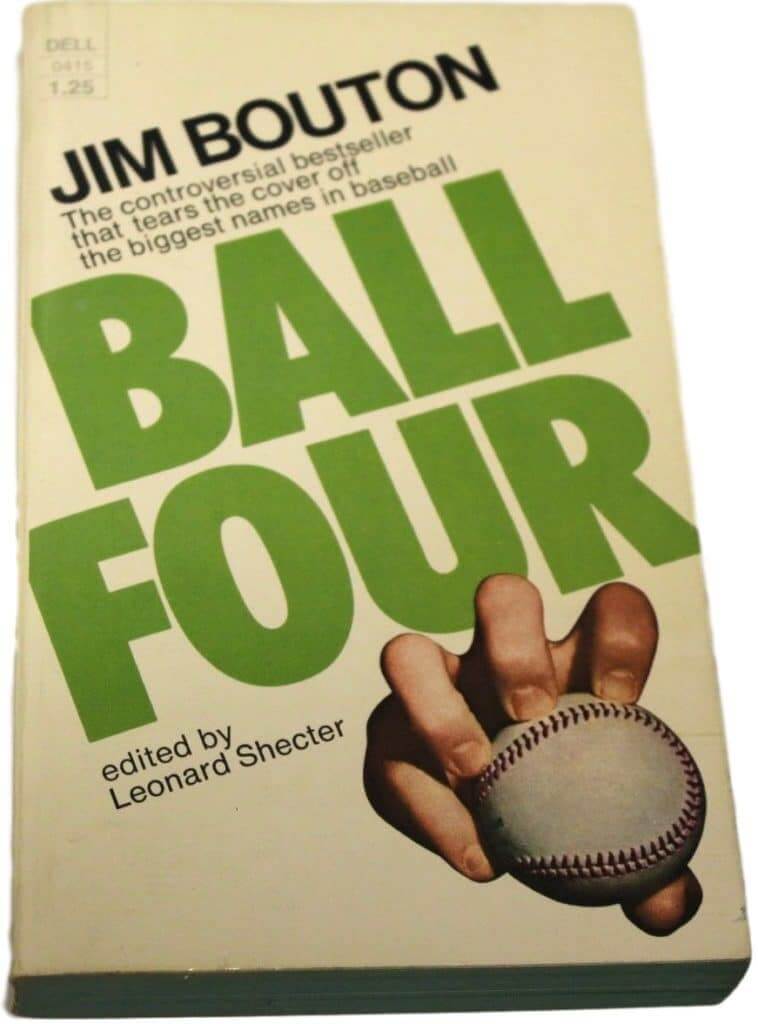 One last Bouton/Ball Four item: For those who were asking (or just wondering), audio recordings of the tribute to Jim Bouton and Ball Four that I participated in last week are now available.
The audio is in two parts. The first part has Fangraphs baseball writer Jay Jaffe, Bouton biographer Mitch Nathanson, and then my segment begins at the 36:10 mark.
The second part has Field of Schmes author Neil deMause and Forbes sportswriter Nick Diunte.
Enjoy!
• • • • •
• • • • •
The Ticker
By Jamie Rathjen

Baseball News: Marlins P Jordan Yamamoto, who is from Hawaii, had the Hawaiian phrase "Kū Kia'i Mauna" written on his hat yesterday. The phrase is support of those protesting against the building of a telescope on Mauna Kea. Yamamoto had something else written on the opposite side of his hat, but I can't tell what it is (from Jakob Fox). … The Reds wore 1961 throwbacks yesterday. Several players went bare-armed, including 3B Eugenio Suarez and OF Yasiel Puig. … The Astros and Rangers both wore blue yesterday (from multiple readers). … SportsLogos.net posted pictures of all the caps worn by each of the new Hall of Fame inductees (from Nicklaus Wallmeyer). … The Battle Creek (Mich.) Bombers, a team in the collegiate summer Northwoods League, wore 1995 throwbacks to a minor-league team that used to play in the city, the Michigan Battle Cats (from Kary Klismet). … Several players in the Korea Baseball Organization's all-star game appeared wearing either costumes or less-obvious uniform variations (from Jeremy Brahm). … Louis Orangeo, one of the people quoted in Paul's "Mistaken for MAGA" article, plays on a co-ed New Jersey softball team called Trump Train. They have pro-Trump jerseys with Trump-themed NOBs (others not shown include "Build the Wall," "Covfefe," and "Little Rocket Man"). "When we wear these jerseys in public, we get nothing but love and compliments on them," he says. "Maybe folks find them too ridiculous to take seriously."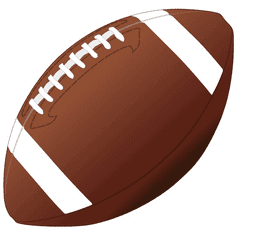 Football News: Arkansas freshman TE Hudson Henry is apparently wearing "Hud. Henry" as an NOB. Sean Patton tells us that the NOB distinguishes Henry from his brothers Hayden, who is a linebacker on the team, and Hunter, who plays for the Chargers. … Kevin Clark found a Bears-themed vending machine at, of all places, the Illinois Railway Museum in Union. … JetBlue Airways has a plane with a Jets-themed livery which has not been updated with the new logo (from Kevin Corcoran).

Hockey News: Reader Chris Blackstone's brother found this Oilers jersey at a thrift store. Judging by the Canadian Amateur Hockey Association tag on the inside and the stripe pattern at the bottom, which the NHL Oilers did not use, Chris thinks it belonged to the WHL's early-'80s Kamloops Jr. Oilers, who were the only major junior team to use the Oilers name. … The "military appreciation" alternate has spread to college club teams — in this case, Georgia's.

Basketball News: It looks like Maryland's uniforms have been updated to be less state-flag themed (from M.J. Kurs-Lasky). … New court for Incarnate Word (from Zach Faust).

Soccer News: Teams releasing new kits or shirts include English League Two's Salford City, League One's Portsmouth (both from Josh Hinton), Turkish team Trabzonspor's second kit with an elaborate video (from Josh Hartle), and Swiss team FC Zürich. Portsmouth's pictures tell us, if we didn't know already, that the English Football League's NOB/number treatment in support of the mental health charity Mind is apparently back for a second season. … Adidas has created a bizarre-looking warm-up shirt for this season that you can already see on Italian team Juventus and Dutch team Feyenoord (also from Josh Hinton). … Astros/Rangers wasn't the only blue-vs.-blue matchup of the day: Scottish teams St. Johnstone (white shorts) and Ross County did the same. … English club Lewes pride themselves on paying their men's and women's teams equally — though the men's team is in the seventh tier and the women in the second — and both teams have been wearing "Equality FC" patches in the NOB position and on the sleeve during preseason. … Scottish team Motherwell said that their new advertiser is the same bookmaker that "advertises" for Huddersfield, so their shirts also won't have ads this season. While this campaign obviously comports with a goal of Uni Watch's, I still think it can't be taken as anything other than self-serving for the bookmaker, especially after the Huddersfield stunt.

Grab Bag: NASCAR driver Alex Bowman did not have a usable car for yesterday's race after his primary and backup cars both crashed, so teammate Jimmie Johnson's backup was converted into a third car for Bowman (from Ryan Crimson). … Two more motorsports items from David Firestone: NASCAR team Richard Childress Racing has a new T-shirt showing its variations of No. 3 over the years; the number has not been used by another team since 1975. … The title advertiser of Formula One team Haas F1 is an English energy drink manufacturer of questionable existence that claimed it "sacked the team for poor performance" about 10 days ago, but its logo still appeared on the Haas cars at last week's British Grand Prix. … Rob Yasinsac attended the recent Solid Sound Festival in Massachusetts and spotted someone wearing a 2019 Purp Walk shirt during the Feelies' set. … "We've spent the last week watching a lot of Apollo 11 programming," says John Muir. "This reenacted POV shot from the PBS documentary 8 Days showed a mission task list for the lunar surface on the sleeve Neil Armstrong's space suit. The first thing my wife said was that it looked like a quarterback's play-calling wristband."