Click to enlarge
Back in January I retweeted a photo of a ski mask designed to look like an NFL helmet. Those ski masks, called Game Faces, were sold back in the early 1990s, but I had completely forgotten about them until I saw that tweet. I soon got a note from one of my Twitter followers, a guy named Kyle Siegel, who said his father had actually invented the Game Face.
That sounded intriguing, so I asked Kyle to put me in touch with his dad. After a few false starts and missed connections, last month I finally interviewed Drew Siegel (that's him shown above), who's an attorney in Dallas.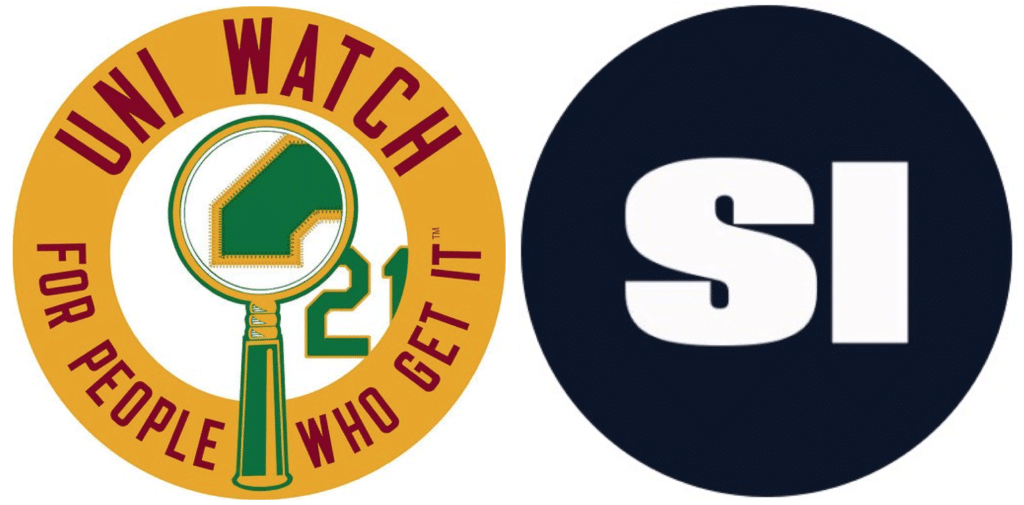 I initially thought this would make for a fun blog post, but Drew turned out to be such an entertaining guy that I decided to shop the story around. I began with Sports Illustrated, and they snapped it up, so the story is up now on their website. Enjoy.
I should add that there were a few tidbits from my interview with Drew that didn't make it into the SI piece. If I have time, I'll include those tidbits here on the blog tomorrow.
• • • • •
• • • • •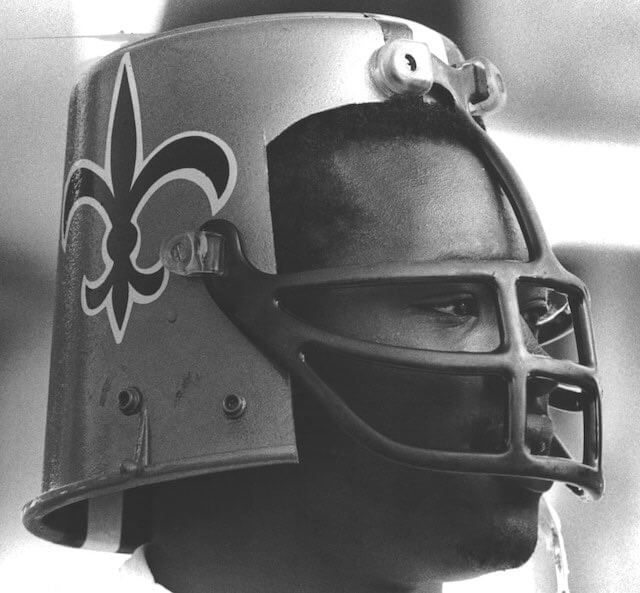 Photo by Eliot Kamentiz. New Orleans Times-Picayune
Fill up the bucket with whatever you got / Make sure it's something that the bucket likes a lot: Football players sometimes refer to their helmets as "buckets." But back in 1981, Saints veterans hazed rookies (like running back George Rogers, shown above) by making them wear an actual bucket helmet, complete with a Dungard facemask! Never seen that before. Additional info here.
(My thanks to @unavion for this one.)
• • • • •
• • • • •
Click to enlarge
Cups of style: I love uniform style guides (or, really, any kind of style guide, sports-related or otherwise). You may recall that I got all excited about a year and a half ago when I discovered some old trading stickers based on uniform style guides, and I'm even more geeked out now that I've seen these old NHL beverage cups with style guide graphics! The photo above shows the colored road uniforms, and here are the home white uniforms (click to enlarge):
Isn't that great? I'd never seen these before. Love it!
(My thanks to John Hageny for posting these photos, and to @jeffreybigmoney for bringing the pics to my attention.)
• • • • •
• • • • •
The Ticker
By Paul

Baseball News: Follow-up to yesterday's lede: The Reds wore their road greys for a second consecutive game yesterday in Oakland, thereby ending OF Nick Senzel's streak of wearing a different uni for each game at the start of his MLB career at five. … The Phillies will add a memorial patch for chairman David Montgomery on Monday (from many readers). … The Traverse City Pit Spitters have unveiled their inaugural uniforms. Note that the shades of grey on the road jerseys and pants don't match (from many readers). … WWI-era throwbacks for the U.S. Naval War College (from UWNWC alum Martin Kindl). … A team from Yakima, Wash., won the American Legion national championship in 1978 — and apparently did so while wearing shorts! From Marc Viquez.) … Orioles INF Hanser Alberto suffered a torn pant leg last night (from @ohhhsourry and @JPardoe18). … We already knew that MLB was going G.I. Joke for Armed Forces Day Weekend, and now it turns out that MiLB is doing likewise (from @Zanerzas). … There's logo creep, and then there's really logo creep (from Eric Keskeys). … Interesting note from Gaylon White, who writes: "Felipe Alou says in his autobiography (p. 34) that he had 'F. Alou' on the back of his uniform while playing for the Giants' Class C farm team in Lake Charles, La., in 1956. I find it hard to believe they were putting names on back of unis before the White Sox did it in 1960." Hmmmmm. … Check out this old shot of Mariners OF Richie Zisk with an upside-down helmet logo. … The Inland Empire 66ers will become the California Burritos on May 25.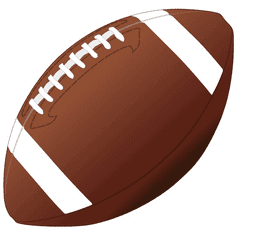 Football News: The wheels are apparently turning already for the corporate-advertised name of the Raiders' new stadium in Las Vegas (from Tom Roddy). … The CFL is teasing its new New Era uniforms, which will be unveiled next week (from many readers). … Jerseys worn by several Steelers greats are going up for auction. … Speaking of the Steelers: You knew about the Terrible Towel, but did you know there were home and road versions of it?

Hockey News: A recent episode of The Simpsons showed a rug with a Quebec Nordiques-esque design pattern (good spot by Pat Horbac).
.

Basketball News: Knicks star Walt Frazier's jersey from Game Seven of the 1970 NBA Finals is up for auction. … ESPN tweeted a photo of Kyrie Irving guarding Kyrie Irving (rare non-Baltimore and non-VaTech item from Andrew Cosentino). … A former Adidas consultant and another man were found guilty of bribery and conspiracy in the latest college basketball corruption trial.

Soccer News: Brentford FC is now being outfitted by Umbro (from Ed Zelaski). … The rest of these items are from Josh Hinton: New sleeve badges for the Premier League. … The new Derbystar Bundesliga ball design has leaked. … Another leak: Man U's new keeper kit. … Liverpool has a new training kit sponsor advertiser.

Grab Bag: Check this out: an Illlinois-shaped pothole! (From Chance Plett.) … NASCAR Cup driver Kevin Harvick lost a bet and will be driving a "millennial-inspired" paint scheme for the Charlotte All-Star race (from Chris Hickey). … The Norwegian curling team that popularized garish pants throughout the sports is disbanding (from Jenifer Hayden). … As marijuana becomes increasingly legal and socially acceptable, home decor designers are coming up with cannibis-themed designs (NYT link). … New logo for Sears, not that it'll help any. … It's a little hard to see, but here's a screen shot of Hootie and the Blowfish frontman Darius Rucker using a guitar pick with a South Carolina Gamecocks logo. "The band was founded at South Carolina," notes Andy Shain. … Have I mentioned lately how completely awesome Hamilton Nolan is? … A new rule regarding uniforms for Air Force reservists is causing controversy at Barksdale Air Force Base in Louisiana. … A new company is selling country music-themed patches (from @SheWolfRadio). … Did you know that motorcycle daredevil Evel Knievil had "home" and "road" versions of his famous star-spangled costume?
• • • • •
Our latest raffle winner is Matthew Jean, who's won himself a Uni Watch membership card. Congrats to him, and thanks again to John Flaherty for sponsoring this raffle.