Photo courtesy of the Atlanta Braves; click to enlarge
The Braves held their annual winter fan-fest yesterday (as you can see above, it has a regrettable name that they should really retire already) and unveiled changes to four of their five uniforms — all but the home whites, which are unchanged.
Before we get to the changes, it's worth mentioning that no MLB team needs five uniforms. The best thing that could have been done to some of these designs would be to eliminate them. But since they didn't do that, here's what they've done instead.
The Road Greys
The chest script has been tweaked a bit to feel more like the script on the home whites. Here's a comparison of the old road script and the new script as they appear on jerseys in the official MLB Style Guide (for all images, click to enlarge):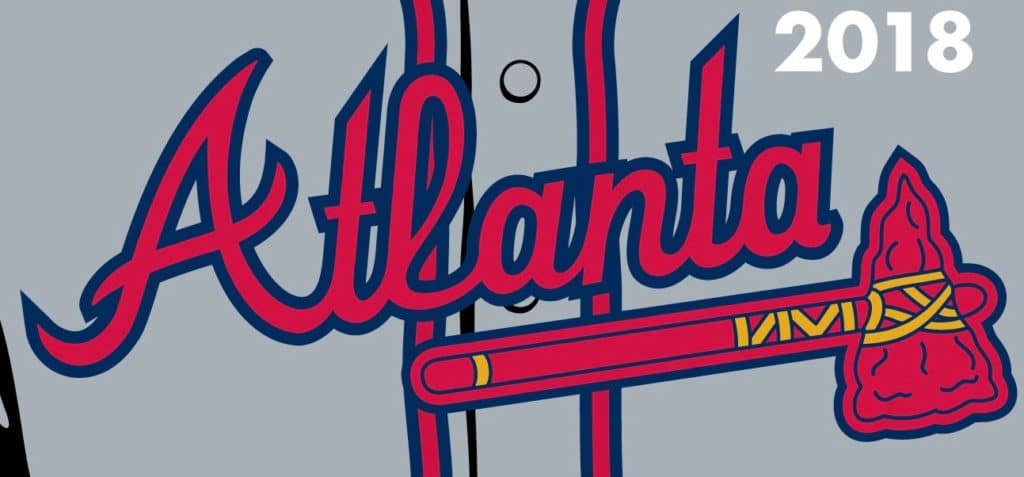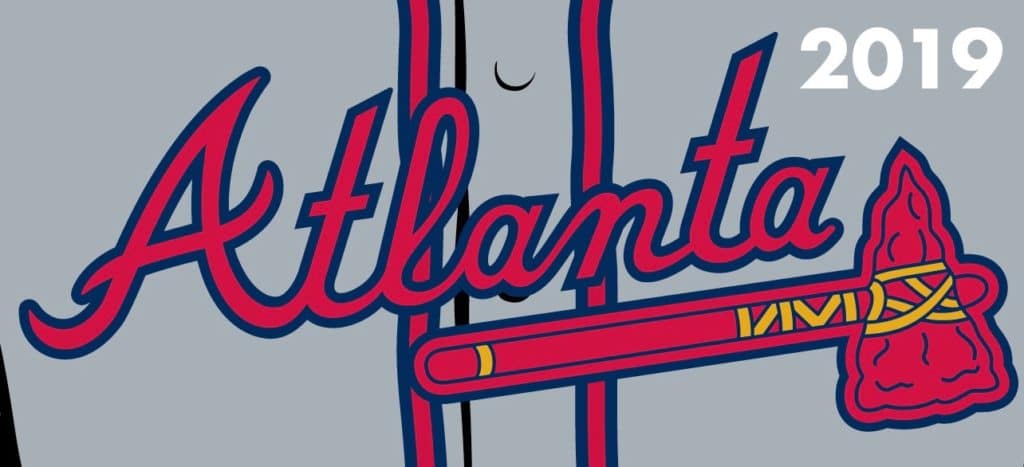 And now here's a comparison of the scripts as they appear on jerseys in the official MLB Shop: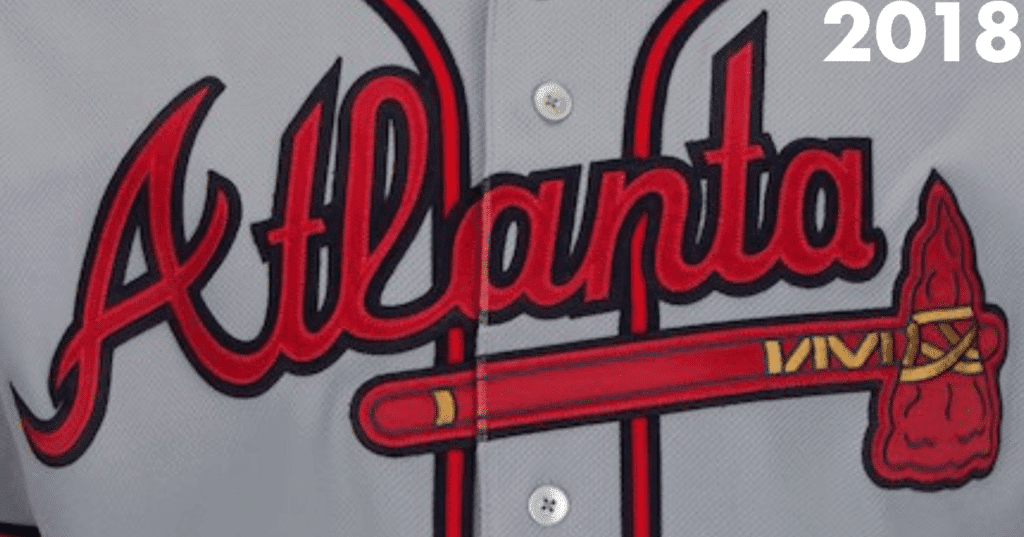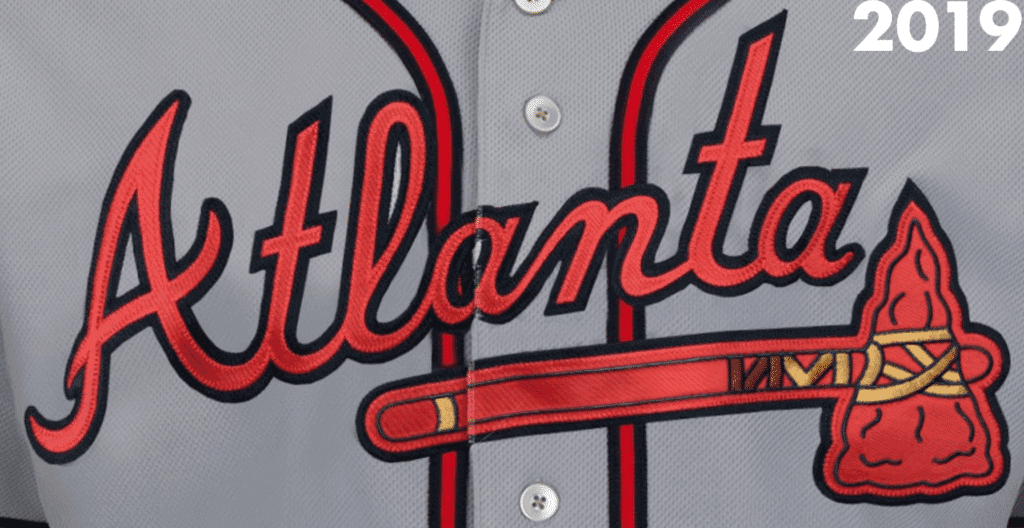 This isn't a major change, obviously, but I do think it's an improvement. Reminds me of the similarly subtle change they made to the home script back in 2016.
The Home Cream Alternates
Another really small change here, as they've added piping to the sleeve cuffs. Here's a comparison — old version on the left, new on the right (click to enlarge):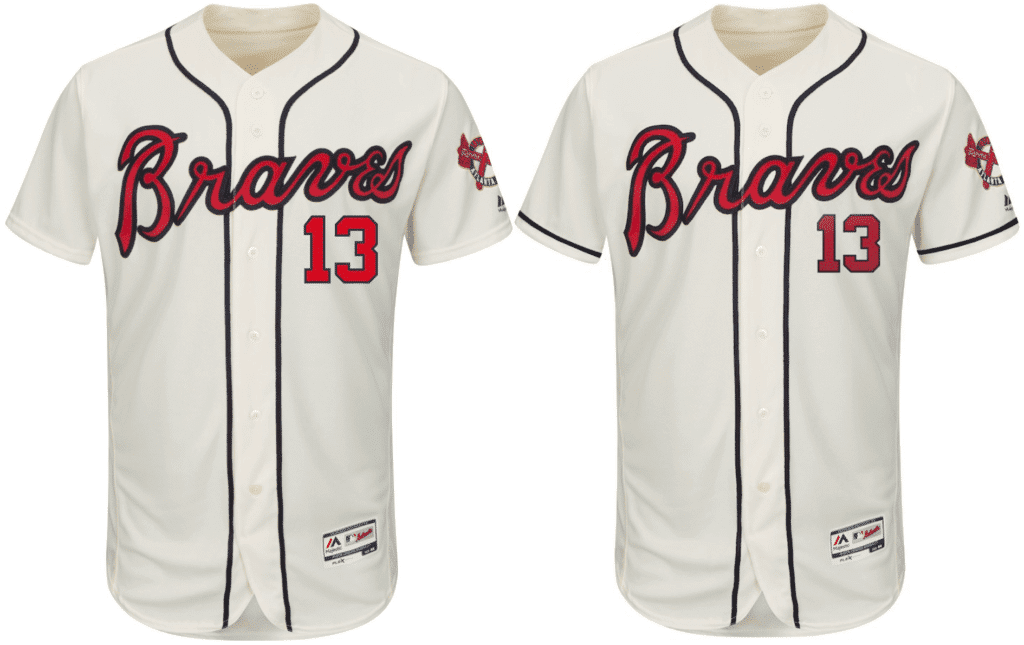 I can't say I ever thought to myself, "You know what that jersey needs? Sleeve piping." But now that I see it, it feels like an improvement. (And yes, I know the number looks smaller in the new version, but I think that's just the retail mock-up. No change to the official number specs.)
Also: This uniform, which had previously been worn on no particular schedule, is now being designated as the Sunday alternate.
The Blue Road Alternates
Aside from a slight tweak to the script three years ago, this jersey has been unchanged since its introduction in 2008. But now they're making some serious adjustments. Check it out — old versions on left, new on right (click to enlarge):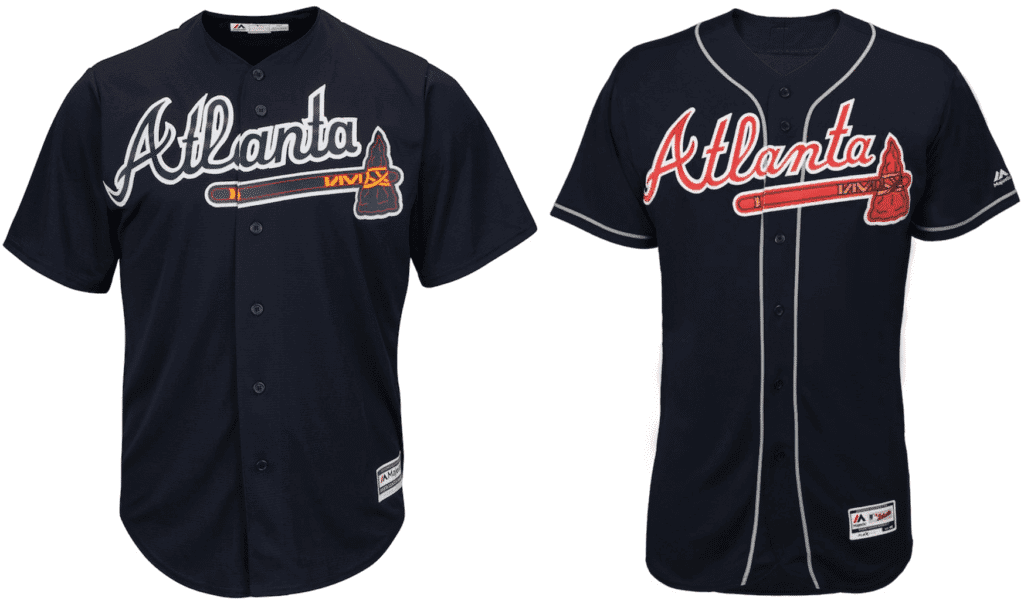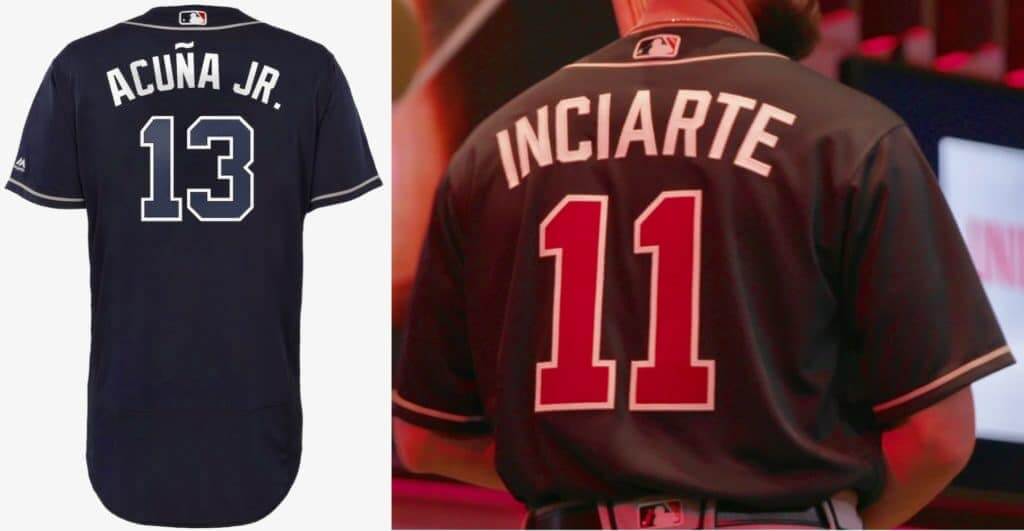 Obviously, this is a major improvement. The blue-on-blue design has always struck me as more of a BP look. Interestingly, the changes they've made are almost identical to a concept from Uni Watch reader Britton Thomas, which was linked on the site way back in 2010. After seeing the new design unveiled yesterday, Britton said, "I've never felt more vindicated."
The Red Home Alternates
From 2005 through 2013, the Braves had a garish red alternate jersey. In 2014 they modified it with a star-spangled script. Now they've gone back to something close to the original version, but with more subdued piping (click to enlarge):
The new version is clearly the best of the three, although I don't like seeing the Braves in red. They'd definitely be better off scrapping this one.
This jersey will be worn for Friday home games.
———
Overall: Four changes, all for the better. I still think they only need one alternate (the blue one would suffice), and of course they need to scrap the Native American imagery. But within their current confines, they've definitely improved their look.
• • • • •
• • • • •
Click to enlarge
ESPN reminder: In case you missed it a few days ago, I have a new ESPN piece about a very interesting new product that could solve the NFL's one-shell problem and also make multiple helmet designs widely available even to cash-strapped high school teams. Check it out here.
• • • • •
• • • • •
The Ticker
By Paul

'Skins Watch: Long before the advent of Chief Wahoo, there was a hockey team called the Cleveland Indians (additional info here, complete with a headdress-centric jersey crest (nice find by Steven Schapansky).

Baseball News: MLB posted a photos of the Yankees' new bullpen acquisitions Photoshopped into their new uniforms, but they neglected to remove the Majestic logo creep from Adam Ottavino's jersey (good spot by Ken Weimer). … We've shown this before, but once more won't hurt: Ski jumping at Wrigley Field! … Check out this shot of Philadelphia A's OF Lou Finney on Opening Day, 1934, at Yankee Stadium. Sure looks like his "2" is actually an upside-down and backwards "5"! (Good spot by @brianspeaksnow.) … The NHL's Dallas Stars wore Texas Rangers-themed jerseys for pregame warmups last night. Here are some shots of them in action (from @esqurred, Mark Coale, and idkman5678).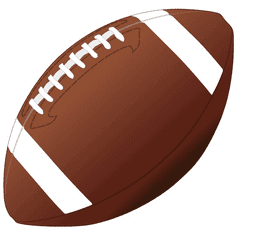 Football News: I wasn't too worried about the Chiefs possibly going mono-red for today's AFC Championship Game. But if you were, you can rest easy. … The video showing the making of the helmets for the Polynesian Bowl offers a good look at how hydro-dipping works (from @vicious155).

Hockey News: New mask for Penn State G Peyton Jones (from Chris Grosse). … Check it out: A cement truck with a big Canucks logo, circa 1982 (from Dean McGee). … Caps C Evgeny Kuznetsov appears to have been trying to stretch out his jersey prior to Friday's game against the Islanders (from Michael Alper). … Don Cherry-inspired jerseys last night for the Edmonton Oil Kings (from Wayne Jones). … Cross-listed from the baseball section: The Stars wore Texas Rangers-themed jerseys for pregame warmups last night. Here are some shots of them in action (from @esqurred, Mark Coale, and idkman5678).

NBA News: The Pacers used their "We Grow Basketball" logo at center court yesterday for "Basketball Day in Indiana" (from Jarrod Campbell and D.A. Ellis). … Speaking of the Pacers, they wore their Hickory throwbacks for that game — their first time wearing them with the new ad patch. Yeah, nothing says old-school Hoosier hoops like a big corporate jersey ad (from @tasty_magic). … Rockets G Chris Paul has Jordan bowling shoes (from @zanerzas). … Latest one-game makeover comes from the D League's Northern Arizona Suns, who became the Northern Arizona Rodeo Clowns last night (from Blane Ferguson).

College Hoops News: New powder blue alternates for Creighton (from Patrick Marshall). … Detroit Mercy and Oakland went color vs. color yesterday (from Braxton Crisp). … Utah has new BFBS alternates with a retro feel (from Ramy Ahmed). … Memphis wore Memphis State throwbacks yesterday (from @MattyMok). … Weird-looking game in Blacksburg, as Virginia Tech and Wake Forest went white vs. light-grey, apparently the result of a mix-up on Wake's part (although I still don't understand why the host Hokies didn't switch to a dark uni). … Auburn F Horace Spencer, who normally wears No. 0, changed to a No. 55 blood jersey after receiving a nasty cut over his eye in yesterday's game. … New BFBS alternates for Oklahoma (from Sam McKinley).

Soccer News: Gross: The U.S. men's national team has new training jerseys with a big, honking Volkswagen ad (from Scott Trembly). … The New York Red Bulls' new kit may have leaked (from @zanerzas).

Grab Bag: Here's a look at the current state of tennis endorsements. Additional info here (thanks, Brinke). … Pro golfer Steve Marino has been mixing his cap and shirt manufacturers. … D-III Fontbonne University has very cool volleyball uniforms (from Jim Vilk, who also found this volleyball-themed foot stool at a shop). … Light-heavyweight boxer Badou Jack was badly cut during last night's bout against Marcus Browne. And if that looks like a lot of blood, look how much blood the ref ended up wearing (from Griffin Smith).