Photo by Tyler Evans; click to enlarge
Uni Watch reader Tyler Evans recently spotted something very interesting on the streets of Houston: a tequila sunrise-themed garbage truck! I was intrigued, so I asked him if this was the first time he'd seen it. Did the trash-collection company have a whole fleet of tequila sunrise trucks? Tyler said he'd lived in Houston his entire life but hadn't seen the truck until that day.
As you can see above, the company's full name was obscured by a tree, so I googled "pride disposal houston" and found myself at the website for Texas Pride Disposal, which is headquartered just outside of Houston. The star graphic on the website matched the one shown on the truck, so this was definitely the right company.
As I poked around the website, it quickly became apparent that Texas Pride Disposal is no ordinary garbage operation. The site's "About" page (how many trash companies even have an "About" page?) includes a well-written, engaging note from the company's co-founder, Kevin Atkinson. Here's an excerpt:
Growing up, for as long as anyone who knows me can remember, I have always wanted to be a garbage man. Whether it was riding my bike up and down the street with the regular crew, owning an entire fleet of toy garbage trucks, or even having a few goldfish named BFI [for the garbage company Browning-Ferris Industries], garbage has been my passion for quite literally my entire life.

As I grew up, the toy trucks were retired, but the real trucks continued to catch my eye. After returning home from my freshman year of college, I was hired as a helper for a local company. I spent the entire summer throwing trash on the back of the truck, the hardest job I've ever had. … After graduating, I was hired full-time, and quickly became an operations manager. Within a year, I was managing the residential division for the entire Houston market, an operation that consisted of over 300 employees, 200,000 customers, and 80 trucks.

[…]

So here I am today … more passionate about what I do than anyone you will ever meet, and ready and excited to go above and beyond for you and your community.
Now I was really intrigued — Atkinson sounded like a pretty interesting cat. I poked around a bit more and found some additional photos of the tequila sunrise truck, along with a photo of Atkinson posing with what appeared to be an LSU truck (click to enlarge):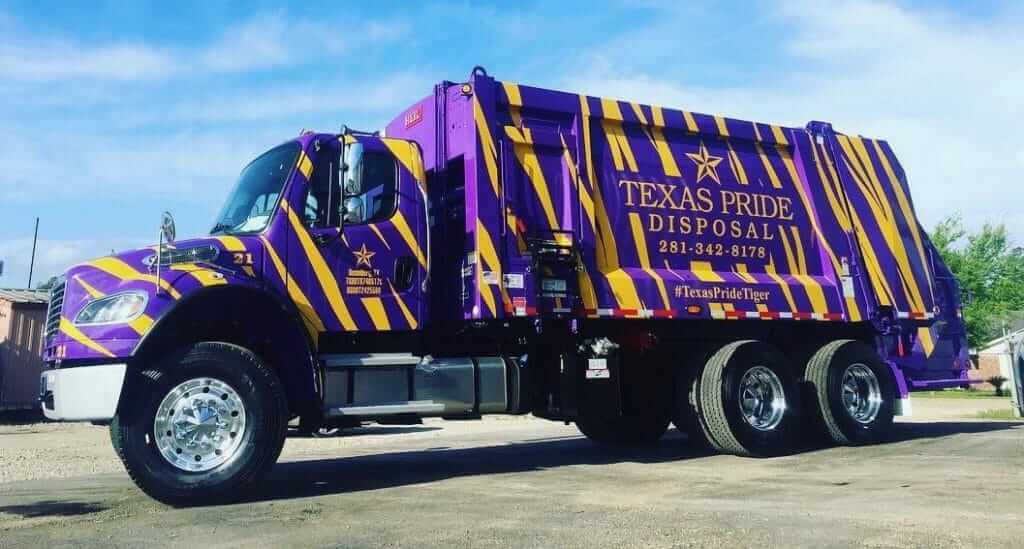 That sealed it — I needed to talk to Atkinson. I was able to do that yesterday. Here's an edited transcript of our conversation:
Uni Watch: Which truck came first — Astros or LSU?
Kevin Atkinson: LSU. I went to LSU for college. When my partner and I started the company, I said, "To really get our brand and name out there, I want to do a really obnoxious truck — something people will notice." So I wanted to do an LSU Tiger truck. He'd already been in the industry for 40 years, and he wasn't a big fan of the idea, but he said, "How about this: Let's get 20 of our basic black-and-white trucks going. And if you can sell 20 trucks' worth of business, you can do the Tiger truck after that."
UW: When would this have been?


KA: When we first started, in 2013. I think it was about two and a half years later, we'd sold 20 trucks' worth of business. It was time to order truck No. 21, and I said, "Hey, you said I could do this." He said, "Have at it," so I called my truck guy, told him what I wanted to do.
He loved the idea and sent me a mock-up. It had a standard white cab and a white body with a purple logo. And I said, "No, that's terrible. I want this to be the most obnoxious truck you guys have ever designed, ever." So he came back with this full-blown purple and gold design. It's got purple underglow lights that you can't see in the photos. So we did that, and it got a lot of attention. And for something LSU-related, being in Houston, it was something of novelty.
UW: Yeah, I was going to say, it's sort of like putting the truck in enemy territory.
KA: Yeah, this is Aggie country, for sure. My business partner was a little concerned that we'd have, like, people throwing tomatoes at us.
UW: They'd throw garbage at a garbage truck!
KA: Right, exactly! But it was popular, and a lot of fun.
UW: Have you ever taken it to an LSU game?
KA: LSU played in the Texas Bowl at NRG Stadium here in Houston in 2015. I wanted to bring it on the field and have it parked in the corner or something like that, but it didn't work out. If LSU ever plays here again, I'd probably bring the truck out to a tailgate. That'd be a lot of fun.
UW: Would you consider driving it to a game in Louisiana?


KA: No, I wouldn't take it that far.
UW: Do the people at LSU know about you and your truck?
KA: The Houston LSU Alumni Association definitely knows. The very first day I picked up the truck, I drove it straight to the alumni association's annual crawfish boil, which was taking place that day. So it was parked there. There were all these kids crawling around in it. It was a really cool experience.
UW: And what about the Astros truck — how did that come about?

KA: After [Hurricane] Harvey came through in 2017, and then the Astros winning the World Series, there was this spirit that grew throughout the whole city. At one point I was sitting in a bar with my girlfriend and I was drinking this beer that had the Astros' retro jersey design on their can. So I was looking at the can and I was like, "This would be a fantastic truck wrap." So I took a photo of it, and got a photo of the rainbow uniforms, and told my truck guy that I wanted to do that.
So it's an Astros truck, but it's also a Houston truck. It embodies the pride and perseverance that people here had after Harvey, and it embodies how the Astros turned their franchise around from being a bad team to World Series champions, and it also embodies our company's spirit, because we had some setbacks early on, including a terrible fire that burned four of our trucks. So this truck has a lot of meaning to us.
UW: Do you prefer that uniform to the Astros' current uniform? Do you wish they'd go back to it full-time?
KA: I like the current uniform. But those rainbow jerseys were so unique.
UW: How have people reacted to the Astros truck?
KA: It's gotten way more attention than the LSU truck — which makes sense, since it's Houston. At one point we brought it to the Minute Maid Park parking lot and took photos of it with the ballpark in the background.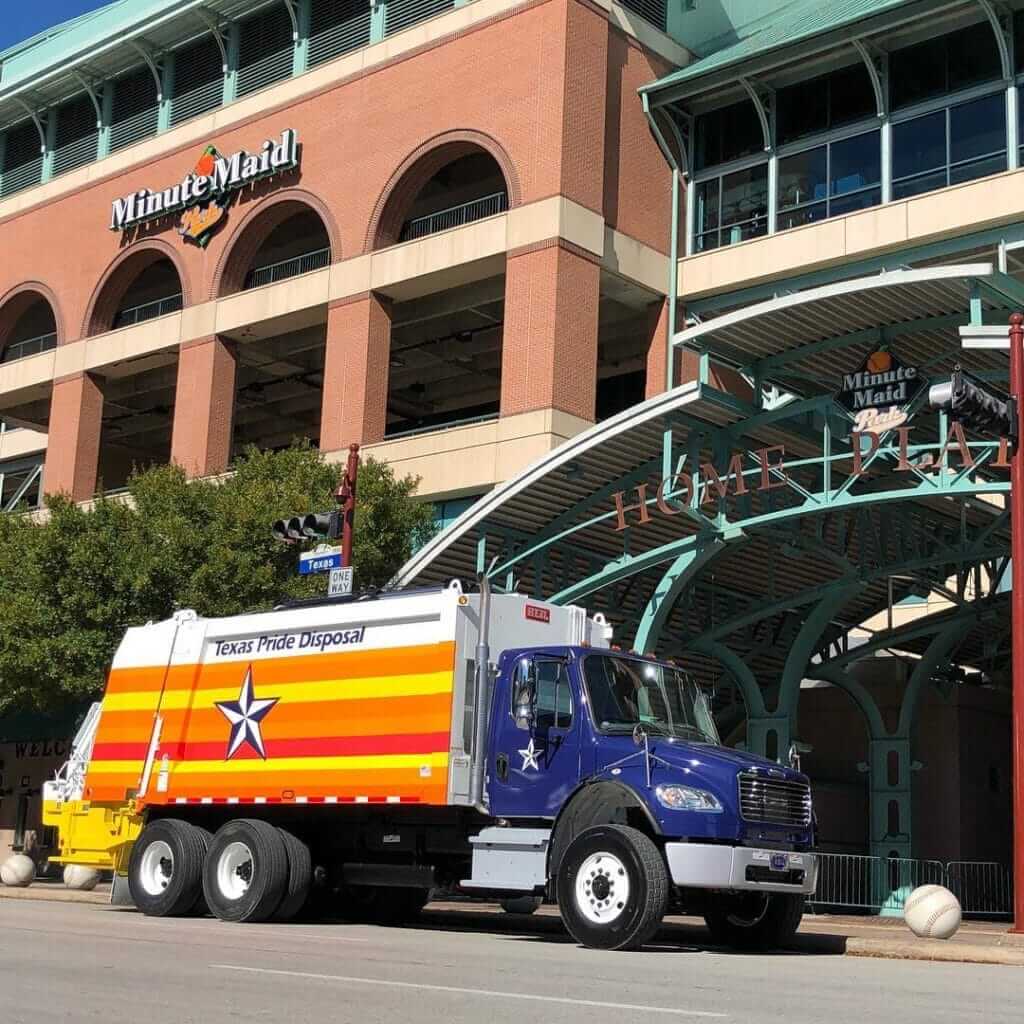 UW: Have you been in touch with the Astros, or have they been in touch with you?
KA: We kind of teased the truck on Instagram, and we tagged lots of players in those photos. But no, I haven't actually heard from anyone connected to the team.
UW: Were you concerned about trademark issues, or using their design without getting permission?
KA: The way we look at it, it's really just a color scheme. And the star on the truck is not the same star they use. So we just kinda went with it.
UW: You mentioned that there was that beer that also had the rainbow theme as part of the can design. Are there lots of businesses in Houston that use that pattern on their signs, or their vehicles, or their package designs, or whatever?
KA: Yeah, I'd say it's one of the more popular designs. Off the top of my head, I can't think of any other examples, but I do feel like you see it around town.
UW: For these specialized truck designs, is that a paint job, or a vinyl wrap, or what?
KA: It's a vinyl wrap for both of them. Actually, for the LSU truck, they painted it purple for the base, but all the gold was a wrap.
UW: Do you have any other sports-themed trucks, and do you plan to have more of them? What about a Houston Rockets truck, or a Houston Texans truck?
KA: We've talked about it, and it would definitely be fun to have a whole family of sports trucks. But I think it would be tough without pushing the copyright or trademark issue, because for those other teams you can't really do a color scheme — you'd need to use the team logo, and that's a lot harder to do without consent from the team. We haven't gotten there yet.
———
And there you have it. Let's hear it for Kevin Atkinson, who's achieved his lifelong dream and put a uni-related spin on it to boot.
(Major thanks to Tyler Evans for getting the ball rolling on this one.)
• • • • •
• • • • •
Click to enlarge
Something you don't see every day: I've always said I'm not particularly interested in fans wearing overpriced polyester shirts. But I never said anything about chainmail shirts.
That's what a Devils fan appears to have been wearing during Tuesday night's Devils/Blue Jackets game in Columbus. I'm pretty sure I've never seen anything like that before. Is this a new category of retail merch?
Update: Yes, it's apparently a thing:
Chainmaille sweaters are apparently a thing pic.twitter.com/TlozzdwC6G

— Phil Hecken (@PhilHecken) January 17, 2019
(My thanks to K. James for the Devils screen shot.)
• • • • •
• • • • •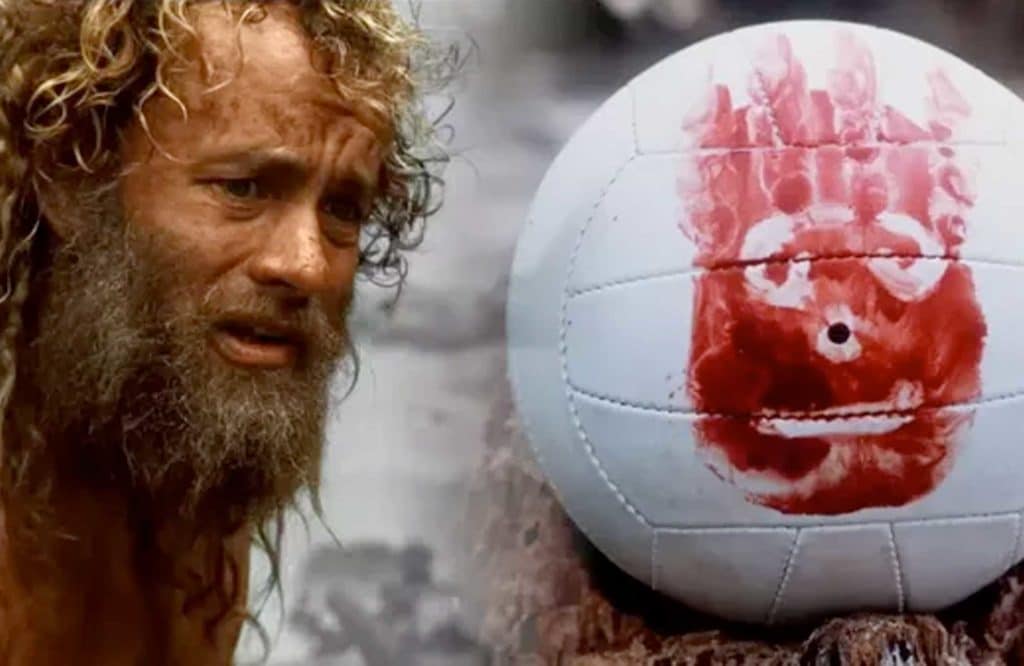 Where there's a Wilson, there's a way: I was channel-surfing last night and ended up watching part of Cast Away — my first time watching it since it came out in 2000, I'm pretty sure. Naturally, I found myself thinking about the volleyball, Wilson.
When the movie came out, I remember reading about how it was such a plum product placement for Wilson Sporting Goods (which ended up capitalizing handsomely). But if you were making this film today, would you still use a Wilson product?
In the late 1990s, when Cast Away was being made, Wilson was a pretty major sporting goods operation. (As late as 1997, they made the uniforms for six NFL teams.) Two decades later, Wilson — like Spalding, Rawlings, Champion, and the other legacy sporting goods companies — now seems like a relic from another era. They still make the official NFL football, but that almost seems quaint. Wilson and the other legacy operations were in the sporting goods business; the companies that have eclipsed them — Nike, Under Armour, Adidas — are in the lifestyle business. It's a different world.
Hollywood, of course, is also in the lifestyle business. If you were making Cast Away today, you wouldn't want the movie's key supporting role to be played by a stodgy old brand like Wilson, right? You'd want Nike or Under Armour.
Then again, Wilson makes for a much better character name, so maybe you'd still use a Wilson product after all. Still, it's good food for thought.
• • • • •
• • • • •
Membership update: A bunch of new designs have been added to the membership card gallery, including Kevin Oliveira's card, shown at right, which is based on the Brazilian national team's jersey. Card designer Scott M.X. Turner did a great job with this one, no?
I have three slots open in the current batch. So the next three people who sign up will get their cards pretty quickly.
Ordering a membership card is a good way to support Uni Watch (which, quite frankly, could use your support these days). And remember, a Uni Watch membership card entitles you to a 15% discount on any of the merchandise in our Teespring shop. (If you're an existing member and would like to have the discount code, email me.) As always, you can sign up for your own custom-designed card here, you can see all the cards we've designed so far here, and you can see how we produce the cards here.
• • • • •
• • • • •
The Ticker
By Paul

'Skins Watch: During a recent NLL game between the Philadelphia Wings and the Georgia Swarm, the Wings' PA announcer suggested that everyone should "snip the pony tail" from Swarm player Lyle Thompson, who's Native American. Fans also suggested scalping him. The Wings later issued an apology, as did the PA announcer himself, who was then fired (from @PhillyPartTwo).

Baseball News: Back in the 1970s, a baseball card collector and photography enthusiast got the idea of making a set of trading cards featuring famous photographers posing in baseball gear (great find by Paul Friedmann). … Yesterday's Ticker showed the new La Crosse Loggers logo. Here's their new cap. … Charlotte Knights skipper Mark Grudzielanek's nameplate extended all the way to his sleeves — and the "G" extended beyond the nameplate! Never seen anything like that before (from Mark Springer). … The new logo for the PGA Tour's Houston Open has an Astros-style tequila sunrise theme. … Newly acquired Mets INF Jed Lowrie, who wore No. 8 with the A's, will wear No. 4 for the Amazin's. He previously wore that number while playing for the Astros in 2012. … Love this old shot of fireballer Bob Feller and football great Otto Graham trading equipment (from @cDud1970).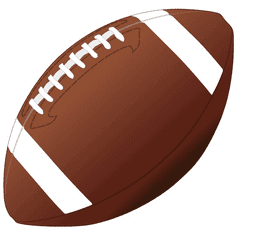 Football News: Although there's been no official announcement, this year's Pro Bowl uniforms are apparently the same as last year's. … Cross-listed from the baseball section: Love this old shot of baseball great Bob Feller and QB Otto Graham trading equipment (from @cDud1970). … Falcons P John James wore a foot-warmer while standing on the sidelines during a 1978 playoff game against the Eagles (from Mike Selock). … Here's a weird one: Some runway models at a fashion show in Paris wore Chargers and Longhorns football helmets. Additional info here and here (from @_STODD and Phil). … New Oregon recruit Kayvon Thibodeaux says the team's uniforms had nothing to do with his school choice (from Lendsey Thomson).

Hockey News: "Stick It to Cancer" uniforms tomorrow for the Greenville Swamp Rabbits. … One-game food-based team makeovers, already popular in baseball, are catching on in hockey. Case in point: The Maine Mariners will become the Wild Blueberries on March 9. … Here's a photo gallery of Northern Ontario Junior teams wearing throwbacks. … The Flames are expected to announce the retirement of Jarome Iginla's No. 12. It would be only the third number retirement for Calgary, following Mike Vernon's No. 30 and Lanny McDonald's No. 9. … NASCAR driver Erik Jones visited a Red Wings practice on Tuesday. They gave him a No. 20 Wings jersey (Jones drives the No. 20 car for Joe Gibbs Racing) and he gave autographed racing helmets to several Wings players. … Golden Knights G Marc-Andre Fleury got caught building a snow wall in front of his soon-to-be-empty net on Tuesday night. … Here are some really nice 1932 photos showing hockey teams from Michigan's Upper Peninsula. Really nice uniforms (big thanks to Benji Hainault). … The AHL All-Star jerseys have been unveiled (from Kristopher Sharpe).

NBA News: NBA players' feet take a beating, so many of them are getting pedicures (WaPo link). … The D League's Grand Rapids Drive will wear Flint Tropics jerseys uniforms tomorrow. … Logan High School in Utah wore the Jazz's red rock uniforms last night (from @macpm15). … Rockets G James Nunnally's uni number looked badly off-center last night.

College and High School Hoops News: New BFBS uniforms for the Iowa State women's team (from Sean Jankowski). … Awesome throwback warmups last night for Southeastern Louisiana (from @EddieScissons). … Cross-listed from the NBA section: Logan High School in Utah wore the Utah Jazz's red rock uniforms last night (from @macpm15).

Soccer News: New shirts for the Urawa Reds (from Ed Zelaski). … Many players on the Chinese national team have been wearing long-sleeved undershirts, even in stiflingly hot weather, because of the country's sports officials have banned visible tattoos (NYT link). … Here's a closer look at the match ball for the USL Championship (formerly the USL, and the current second tier of USA soccer), the new league USL League One (USA 3rd tier), and USL League Two (formerly the PDL, and the current fourth tier of USA soccer) (from Josh Hinton). … English League One team Scunthorpe United is having a poll to choose next season's kits (from our own Jamie Rathjen). … And so it has come to this: The Seattle Sounders are doing a countdown clock to hype the announcement of their new jersey sponsor advertiser. … New away kit for Venezuela (from Ed Zelaski).

Grab Bag: Interesting piece about modern chefs' attire. Key quote: "The exact origins of the classic chef's uniform are murky. Amy Trubek, a professor at the University of Vermont, said the outfits were white, like the uniforms of many other professions in the 1800s, because they represented 'the 19th-century idea of purity, sanitation and cleanliness.'" … The Chinese smartphone brand OnePlus will become the jersey advertiser for the esports organization Fnatic. … Cross-listed from the baseball section: The new logo for the PGA Tour's Houston Open has a Houston Astros-style tequila sunrise theme. … Speaking of the PGA, golfer Bryson Dechambeau carries a yardage book personalized with his initials — but the period after his last initial is missing (good spot by Jerry Kulig). … Cross-listed from the hockey section: NASCAR driver Erik Jones visited a Detroit Red Wings practice on Tuesday. They gave him a No. 20 Wings jersey (Jones drives the No. 20 car for Joe Gibbs Racing) and he gave autographed racing helmets to several Wings players. … New logo for Slack. Additional info here (from Eric Bangeman and our own Brinke Guthrie). … The Polish men's volleyball club team Trefl Gdańsk has a bizarre number font (from Jeremy Brahm).