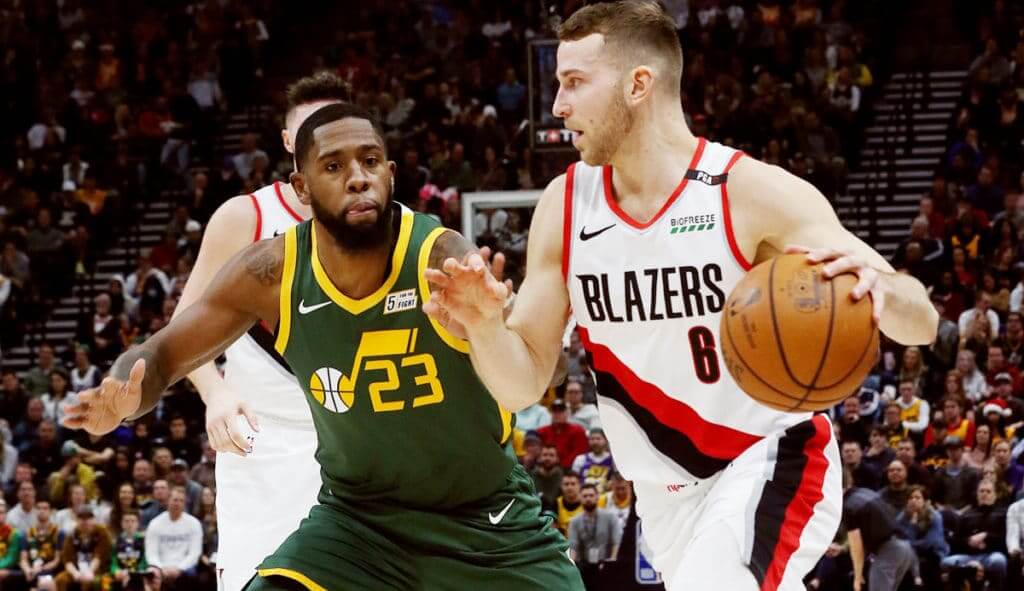 Click to enlarge
Happy Boxing Day! A bunch of the NBA's "Earned" uniforms made their on-court debuts yesterday, but it seems like they really messed up the Jazz/Blazers game. The Jazz wore their new green Earned design, but the Blazers just wore their white primaries. Their Earned design is red, so a red-vs.-green matchup would have been a natural for Christmas Day, no? Then again, maybe they were worried about the colorblindness issue.
Here are the other NBA uniforms that debuted yesterday (for most of these, you can click to enlarge):
Celtics and 76ers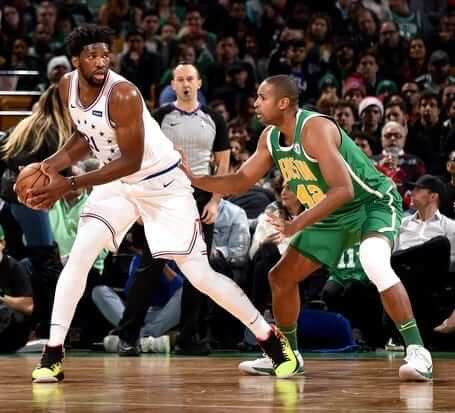 Bucks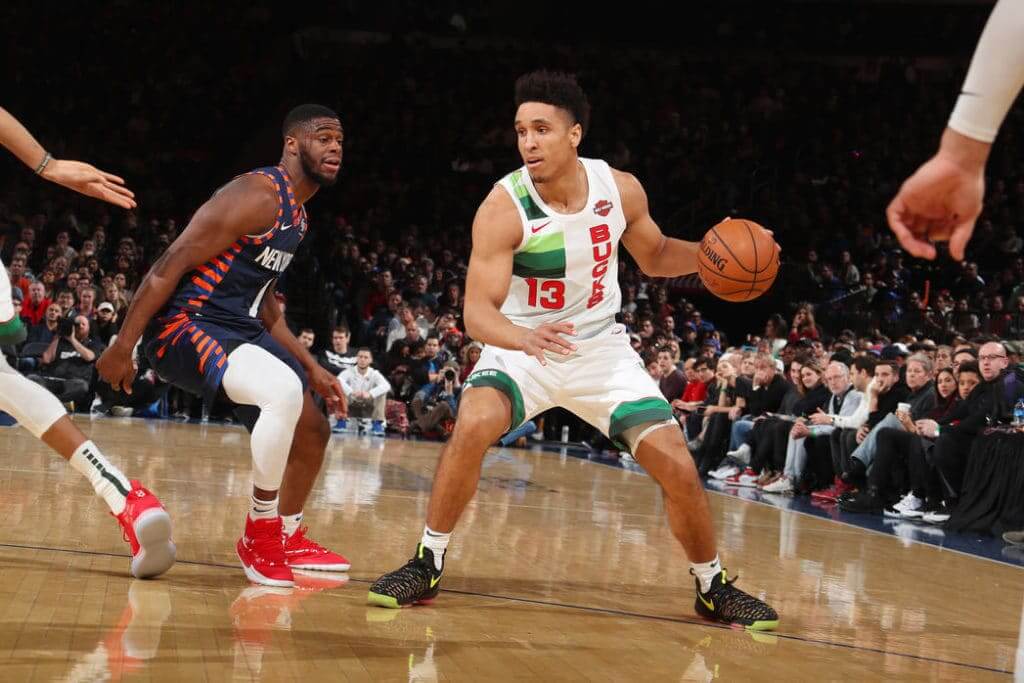 Rockets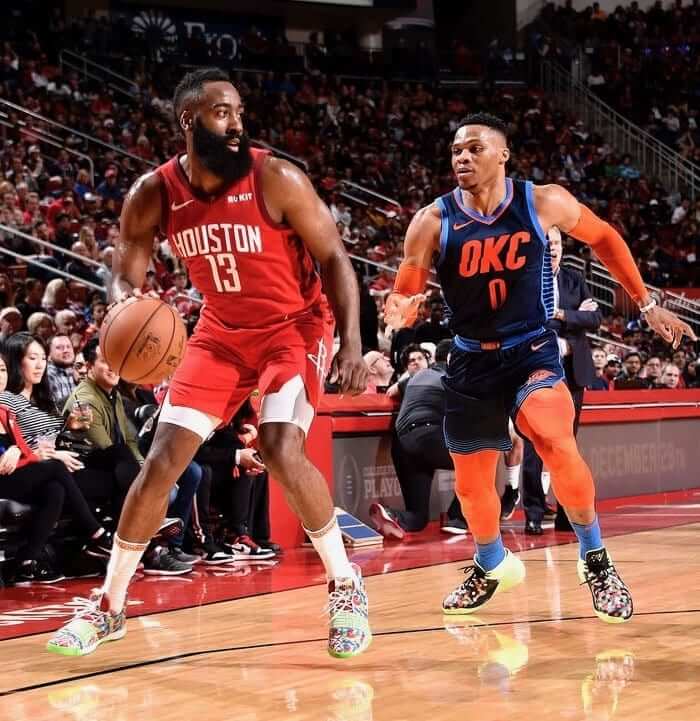 Warriors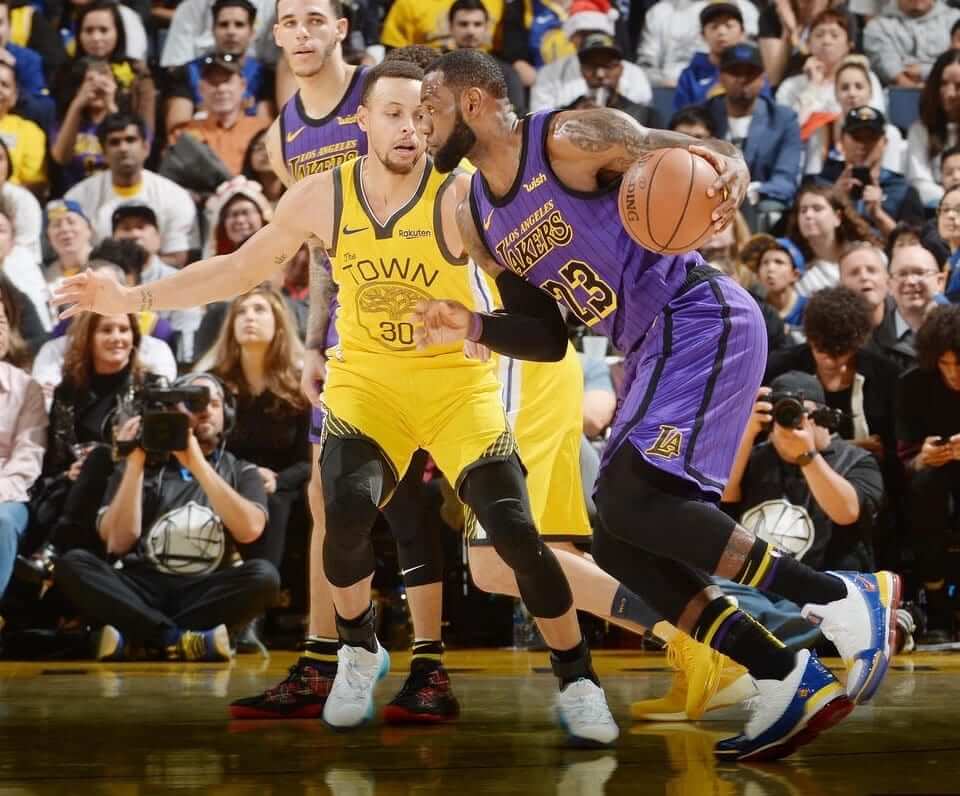 ———
Whatever you may think of the individual designs, they certainly don't have the sense of fun or occasion that many of the Christmas uniforms from previous seasons had. Too bad.
• • • • •
• • • • •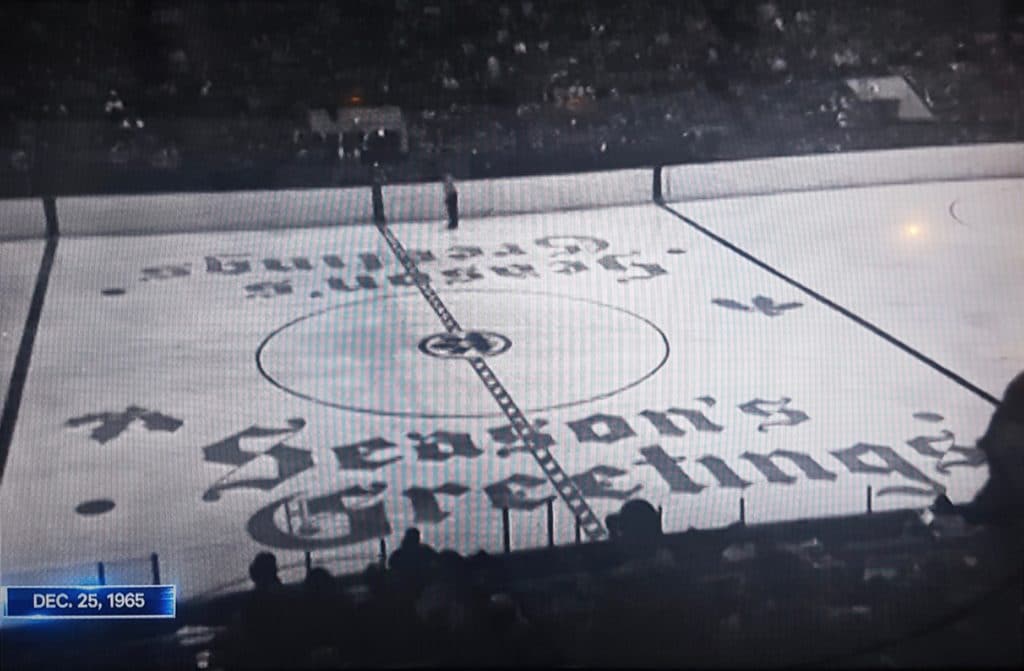 Click to enlarge
Meanwhile, over on the ice: NHL teams had the day off yesterday (today, too). But back in the day, the Maple Leafs traditionally played on Christmas Day — with enormous lettering on the ice to mark the occasion.
Interesting that they used a more secular phrase. Who knew that the War on Christmas began more than 50 years ago in Canada?
(My thanks to reader Ben Van Mierlo for this one.)
• • • • •
• • • • •
Membership update: Longtime reader Jim Vilk, who already got a killer membership card based on the MISL's Tacoma Stars back in 2009, has now come up with one of the best membership requests we've ever had. His new card is based on the mid-2010s Derbyshire Cricket Club, which had a spectacular quadrant-based jersey design. The number and NOB on Jim's card may look off-center, but that's consistent with the actual jerseys. Amazing stuff.
Remember, a Uni Watch membership card entitles you to a 15% discount on any of the merchandise in our Teespring shop. (If you're an existing member and would like to have the discount code, email me.) As always, you can sign up for your own custom-designed card here, you can see all the cards we've designed so far here, and you can see how we produce the cards here.
• • • • •
• • • • •
Culinary Corner: The Tugboat Captain and I attended a Christmas party at our friends Garth and Nina's house last night, and I decided to contribute a tarte tatin — an apple upside-down tart — which is my favorite dessert to make. I feel like maybe I've featured this before in Culinary Corner, but once more won't hurt. Here's how I made it:
1. I took a stick of unsalted butter, left it out so it softened, and spread it as evenly as possible in a 10″ nonstick skillet with an oven-safe handle:
2. I poured a cup of sugar into the buttered pan:
3. I peeled five Granny Smith apples, cut them into slices, and arranged the slices, curved side down, into concentric circles in the pan. The apples I used were very large — too large, really. I would have preferred smaller apples, which would have yielded smaller slices, but our local supermarkets all had gigantic apples this week.
After filling the pan this way, I then put additional slices in between the first set of slices, this time putting the curved side up:
4. I added a scattering of dried cranberries, a scattering of chopped walnuts, and a splash of bourbon. None of that is traditional — just my personal spin on the recipe.
5. I put the skillet on the stove over high heat. The idea is for the sugar and butter to caramelize, so you'll see the concoction turning tan and then brown. You don't want it to burn, but I like to let it get pretty close — a deep, dark, caramelization. This usually takes 12 to 15 minutes.
6. Before I got started on everything else, I had taken a two-pack of Pepperidge Farm puff pastry sheets out of the freezer and let the sheets begin to thaw. While the skillet was cooking on the stove, I turned my attention to the pastry sheets, which had now thawed enough to become workable. I needed to create a 12″ round piece of dough, which is wider than the pastry sheets, so I took two pieces from one sheet and attached them to the other sheet (you can see the fingerprints where I did the dough surgery):
Then I took a 12″ pan cover from another skillet and basically used it as a cookie cutter:
7. When the apple concoction looked sufficiently dark-brown, I removed it from the heat and put the round of dough on top, doing my best to center it. You really get only one shot at this, and it's always the one part of the project that makes me nervous. I worry that my dough surgery wasn't strong enough and that the round of pastry will fall apart when I pick it up, or that I won't center it properly on the skillet. In this case, my fears were unfounded:
8. I popped the dough-covered skillet into a 350º oven for half an hour. Here's how it looked when it came out:
9. The final step is to put a platter or tray on top of the crust, flip the whole thing upside-down (which I should have shot video of, sorry), and then remove the skillet to reveal the finished item. Since we were planning to take this on the subway to our friends' party, I used the bottom of a cake-taker:
Not bad! As you can see, the crust was slightly off-center after all, and the cranberries all turned black. But they were still plenty tasty, as was the rest of the tart. Success!
There was also some leftover dough and apples, which the Tugboat Captain fashioned into a trio of impromptu apple pies. We'll enjoy those today or tomorrow:
Speaking of the Captain, her contribution to the party was a pecan-crusted cheese ball. She didn't document its creation, but it looked beautiful at the party:
Hope your holiday festivities were as bountiful and delicious as ours!
• • • • •
• • • • •
Sorry, no Ticker today because everyone was busy with Christmas activities. But in case you missed it yesterday, people seemed to like my Christmas Day message, so you can check that out if you like (plus you can see if you were one of the year-end raffle winners).
The Ticker will return tomorrow. See you then. — Paul