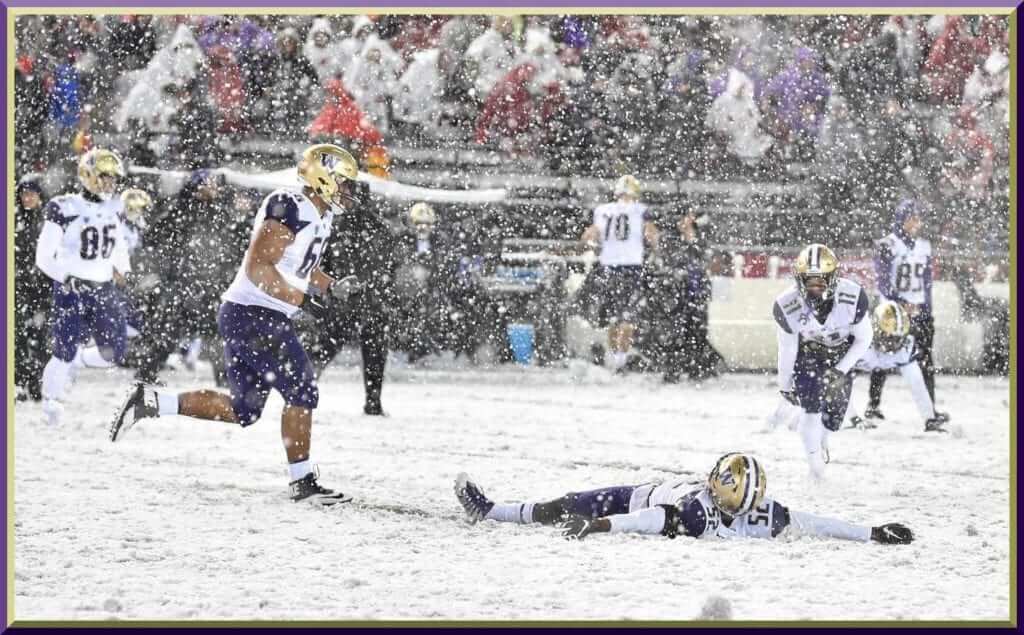 By Phil Hecken, with your SMUW Crew
Follow @PhilHecken

Ah. Snow beautiful.
There's just something about football in the snow. Maybe it's the relative rarity of the event, maybe it's because for many of us, it's our first glimpse of snow for the year (whether it falls where you live or not), or maybe it just so changes the aesthetics of the field and the uniforms. Whatever it is, I love a game of football in the snow.
That's what we got on Friday evening in Pullman, WA, as the Washington State Cougars and Washington Huskies played a game that began in a light rain, which turned to a light snow and pretty much escalated from there into a full on blizzard. Yeah. It got that white. So much fun to watch.
But it's rivalry weekend (that being the Apple Cup) with a ton of big games, including a great color vs. color Civil War. The entire SMUW team will have all your angles covered. But of course, we begin with the one and only TJ Duroncelet, who brings you your Week 15…
• • •
Sunday Morning Uni Watch
By Terry Duroncelet, Jr.
There may be no two words that carry greater weight than "Rivalry Week"… okay, there are probably 2,456 quillion other examples, but I digress. Loads of action over the Thanksgiving week and weekend, and the bulk of my findings actually hail mainly from Friday. Let's get into it.
From Thursday:
• Air Force looked outstanding, but we cannot neglect to mention Colorado State in all-white with bone horns: easily my favorite combination of theirs.
From Friday:
• Kent State wore decals of the State of Ohio on one side of their helmets, and it is one of the busier logos that I've seen. From what I was able to gather, it seems to be social media-related, but I could be wrong.
• Oregon and Oregon State went color-vs-color in the Civil War. It looked… okay, but nothing will compare to the 2013 matchup.
• Remember these lids? Mizzou decided to take the decals and put them on a black shell, in their game against Arkansas. This actually might be one of my favorite helmets that they've worn, with my favorite element being the helmet stripe.
• At first, I thought that UCF was having an identity crisis (that's the State of Hawai'i… for a Florida university???), but as it turns out, each player wore the State outline of their home State in their game against South Florida.
• Nothing like a good ol' sentient decal (h/t to Scott Mason).
• There are very few things in life better than a snow game. This particular matchup was between Washington and their in-State rival Washington State. WAZZU wore throwback helmets, and they're solid: too bad they chose mono-crimson instead of the proper grey pants. To touch on the weather again, the field markings had to be digitally rendered in black (h/t to Funhouse).
• As I've mentioned in the past, I actually don't hate Oklahoma's alternate uniforms, ESPECIALLY with the upgrades they made to them with the "switch" to Jordan Brand. Purging those weird tusks near the underarms, as well as going with a full-NFL stripe instead of the truncated nonsense from the previous iteration take this uniform up the level that I had always envisioned it to be at. Obviously, not a replacement for the classics (not even close), but as an occasional alt, it ain't bad. On top of that, the crimson/cream/crimson paired beautifully with West Virginia's Best Home Combo of navy/navy/gold. Also, this was a basketball shootout, given the score. Wasn't there another football game with one team that uses blue and gold in their color scheme playing against a team that uses some shade of red in their color scheme that also resulted in a comically-high combined score, just from this week? Lastly, those Sooner lids were really coming out of their skin (Funhouse, again).
From Saturday:
• Michigan, here's the thing: I will defend you guys wearing mono-white in most cases, since it is a genuinely nice look, but for The other Game, I just can't get past how… bland this looks. Going forward, next time you go to the Shoe in 2020 to face TTDS, please wear maize. Or better yet, make this a color-vs-color game already.
• The Rice Owls subscribe to a different feathered mascot, but that didn't stop them from channeling their inner Oregon with these helmets for Senior Day against Old Dominion (closer look).
• The entire State of Kentucky needs to be put in time-out. One team wearing chrome domes is already a lot (that's an older pic, BTW), but double-chrome is an exercise in excess, and not a very good one, at that. Thank hell that this game was played with no sunlight. My eyes are already bad enough as it is.
• Hey, Baltimore Ravens, if any of the higher-ups are reading this… just sayin'.
• The Middle Tennessee Black Blue Raiders wore BFBS tops against UAB.
• A couple of Miami Hurricane players were spotted with towels that had little drawings. From L.J. Sparvero: "Pitt-Miami game and this player had what looks like a smiley drawn with sharpie on his hand towel. Decided to do some looking, and at least one other player has personalized their towel. Haven't heard of this before, have you? Are the towels even considered part of the uniform?"
• Iowa State wore BFBS against Kansas State.
• Florida State wore mono-garnet against Florida.
• Boston College vs Syracuse is basically Florida State vs Florida in another realm. Still diggin' the throwbacks.
• Clemson came out in orange britches against South Carolina.
• And of course, we can't forget to mention the Holy War, between Utah and BYU. While the Utes' pants are the wearable manifestation of the end of the LSU/Texas A&M game (again, older shot, but same uni, sans helmet), I must say that they have a knack for all-red. They're one of the better teams that can pull it off. And I dug the helmet. Speaking of helmets, I really liked BYU's gesture of wearing the memorial decal for Utah student, Lauren McCluskey.
That's gonna do it for Rivalry Week, or Week 13, or whatever you want to call it. At any rate, I hope you all had a wonderful Thanksgiving, and I will see you in the next one.
• • •
Thanks, TJ! Be sure to follow and send Terry your tips and uni malfunctions @SimplyMoono.
Joe Ringham's 5 & 1
Following in the footsteps of the original "5 & 1," Jim Vilk, and Catherine Ryan after him, Joe Ringham returns for 2018 to make his "5 & 1" (five good looking and one stinker) uni-vs-uni matchups. Sometimes he'll have some "honorable mentions" and sometimes there will be more than one "bad" game. You may agree and you may disagree — these are, after all, just opinions and everyone has one. Feel free to let him know what you think in the comments section.
Here's Joe:
. . .
Well, hey there everybody! Good to see you again, after taking last week off and after enjoying a wonderful Thanksgiving. In that week off, there were some good-looking games, some great-looking games, some damn near perfect looking games… and, a clunker or two. Anyways, it's a new weekend, so on to the list for this Rivalry Weekend.
5) North Carolina State at North Carolina — This was a game that I stumbled upon when coming home from an outing on Saturday. Really loved the red/white/red road look of the Wolfpack, including Mr. Wuf (yes, that's the name of the mascot) on the helmet. It matches up great against the Carolina blue/Carolina blue/white of the Tar Heels, making for a great-looking game in Chapel Hill.
4) BYU at Utah — Color vs. color for this years' edition of the Holy War = automatic spot on this weeks' list. Such a beaut in Salt Lake City.
3) Oklahoma at West Virginia — I gotta say, I've never really been a huge fan of OU's "Rough Rider" alts. But the road version looked fantastic Friday night, especially in contrast to WVU's navy/navy/gold home look. Made this shootout of a game in Morgantown look quite nice.
2) Nebraska at Iowa — An immediate lock for the good side of the list when I saw this on Friday. Two classic and simple unis making for one exceptional looking game in Iowa City.
1) Notre Dame at Southern Cal — This was such an easy choice. Such beautiful looking unis there in the Coliseum.
Just off the board — LSU at Texas A&M, Virginia at Virginia Tech, Syracuse at Boston College
And, finally…
+1) Kansas State at Iowa State — BFBS is totally unnecessary when you already have decent uniforms. And this one had all the potential to be on the good side, too.
That wraps things up for me. Enjoy the rest of your football Sunday, and I'll see you back here next week for Championship Saturday.
• • •
Thanks Joe! You can follow Joe on the Twitter and let him know what you think of his choices or make a 5 & 1 suggestion of your own!
NCAA Uni Tracking
Uni Watch will again track the uniform combinations worn by the "Power 5" conferences. All of the 2017 trackers are back!
We've got Rex Henry (tracking the ACC), Dennis Bolt (tracking the PAC-12), Kyle Acker (tracking the Big XII), and Ethan Dimitroff (tracking the B1G AND the SEC). Rex, Dennis, and Kyle and are all returning from 2015, and Ethan is back after joining the NCAA Uni Tracking a couple seasons ago. Ethan continues his dual role of tracking both the B1G and the SEC.
Here are the Uni Trackers for the Power 5 Conferences:
+ + + + + + + + + +
Rex is up first today (ACC):
• • •
ACC

More Here.
Follow Rex on Twitter here.
• • •
And now, here's Dennis with the PAC-12:
PAC-12

More here.
Follow Dennis on Twitter here.
• • •
And here is Ethan, with the SEC:
SEC

And be sure to check out Ethan's WVU Mountaineer Tracker.
Follow Ethan on Twitter here.
• • •
And here is Kyle with the Big XII:
Big XII

Follow Kyle on Twitter here.
• • •
And here's Ethan with the B1G:
B1G

Welcome to the 2018 Oregon Ducks Uni Tracker. This little project was originally begun way back in 2008-09 by Michael Princip, who retired after several seasons, whereupon the project was continued by Tim E. O'Brien. He, too, retired from the tracking, but the project has been ably kept up by the man who also tracks the Pac12, Dennis Bolt.
Here's this week's Uniform Combo for the Ducks (you can click to enlarge):
You can read about this uniform, and MUCH MORE, by checking out the Duck Tracker here!
Thanks Dennis!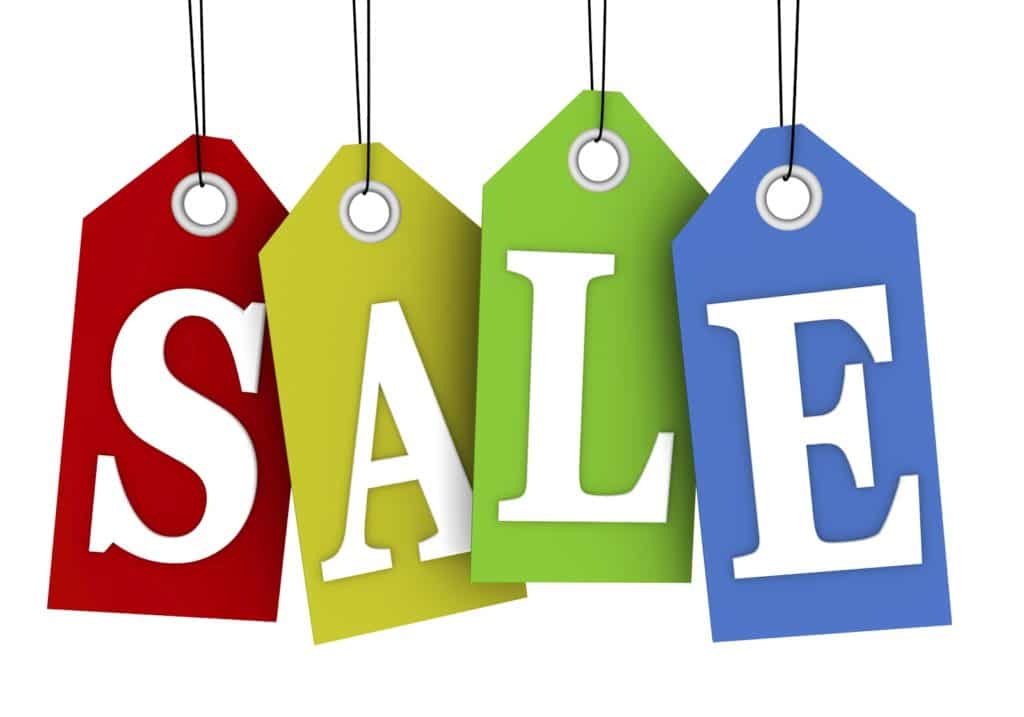 Sale reminders: Paul here. There some bargains to be had over the next few days if you shop wisely:
• Our flex-fit Uni Watch alternate cap, originally priced at $29.99, is only $19.99 from now through the end of Monday. Order yours here.
• Ebbets Field Flannels is running a site-wide sale. From now through at least the end of Monday, you can get 25% off your order by using the checkout code CYBER18. That effectively reduces the price of our Uni Watch classic cap from $49 to $36.75.
• You can get 15% off of our StripeRite socks — and off of everything else on the American Trench website — by using the checkout code BFCM. This discount is available through Monday. (Regarding the socks, we've now sold out of the green design, which means the three-packs are no longer available either. But the blue and black designs are still available.)
You can see all of our other Uni Watch products, including a few that you may have forgotten about, on this handy one-stop-shopping page. My thanks, as always, for your consideration of our products.
• • • • •
• • • • •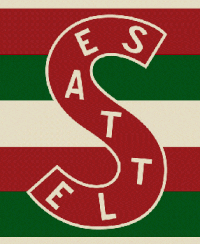 Contest reminder: Paul here, still. Don't forget that I'm conducting a design contest for the potential new NHL franchise in Seattle. Here's the skinny:
• Your entry must include a team name, a primary logo, full home and road uniforms (jerseys, pants, socks, helmets), and an inaugural-season logo that can be worn as a patch. If you like, you can also include secondary logos, an alternate uniform, and a center ice design, but those aren't required.
• You can draw upon Seattle's rich hockey history or start from scratch. Up to you!
• Your designs can be created in any digital or analog medium (Illustrator, Photoshop, crayon, whatever) and can be submitted in any standard digital format (JPG, PDF, TIFF, etc.). You can also create a video presentation, upload it to YouTube, and submit the YouTube link as your entry.
• The files you submit should be named after yourself (PaulLukas.jpg, for example). If you're submitting multiple files, please either number them (PaulLukas1.jpg, PaulLukas2.jpg, etc.) or use some other designation (PaulLukas-homeuni.jpg, PaulLukas-logo.jpg, etc.). Files that don't follow this format will not be considered.
• In keeping with longstanding Uni Watch chromatic policy, entries with even a hint of purple will not be considered.
• Email your entry to Uni Watch HQ (note that this address is just for contest submissions — please don't use the usual Uni Watch email address). If you have more than one concept, feel free to enter as many times as you like.
• Deadline: Monday, Nov. 26, 7 p.m. ET.
The best entries will be showcased in one of my upcoming ESPN columns. Good luck!
• • • • •
• • • • •
Naming Wrongs update: Paul again. After we did the Naming Wrongs shirts for the Bradley Center (in Bucks and Marquette treatments), we had a lot of requests for MECCA shirts, and those are now ready. We have five designs — gold with a court layout, gold with the center-court diamond, green with a green-rainbow stripes, green without the stripes, and grey: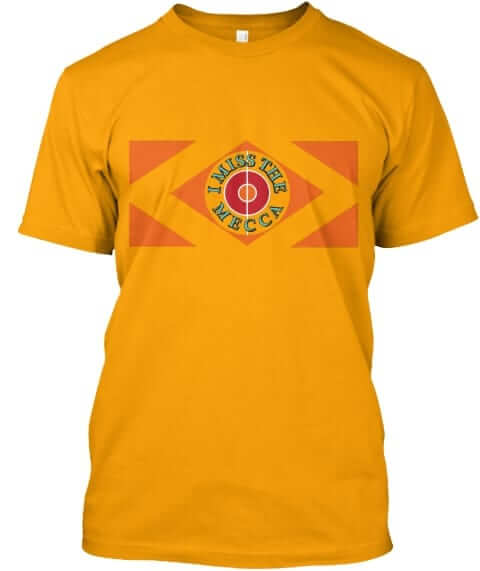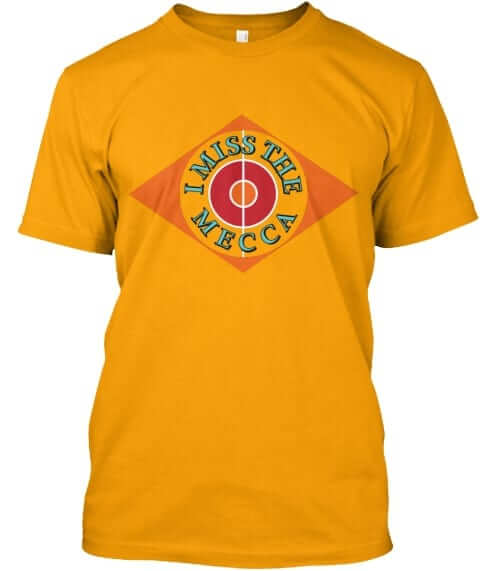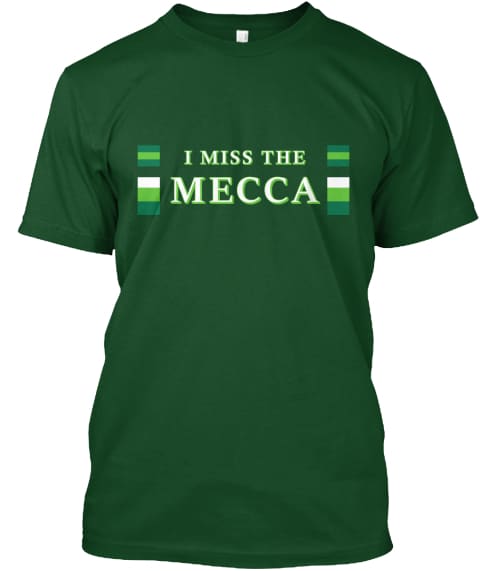 These shirts are now available in the Naming Wrongs shop, where card-carrying Uni Watch members can get a 15% discount. My thanks, as always, for considering our products.
Uni Watch News Ticker
By Phil

NFL News: Yesterday's ticker featured this fantastic old Oilers glass that was discovered in the back of the cabinet by Ignacio Salazar. Of course, that led others share their own drinkware (scroll down) in reply. … As part of the Colts tradition of wearing jerseys before flights to road games, backup Jacoby Brissett broke out Barack Obama's high school hoops jersey for the flight. … The Houston Texans have now officially added a "RCM" helmet sticker for recently deceased owner Bob McNair (from Ignacio Salazar and Al Gruwell). … CROSSOVER ALERT: On Friday, Chicago Bears linebacker Khalil Mack attended the Bulls-Heat NBA game in Chicago and went home with two souvenirs: (1) a personalized Bulls jersey with his Bears uni number (52) and (2) an autographed Dwayne Wade alternate jersey (first photo in the article). Submitter Mario Cuttone adds, "Notably, neither jersey is an official on-court template — notice on both the full striping around the armholes and absence of the gold championship tab on the back collar." Also posted in NBA.

College Football News: Here's a great shot of a parking lot packed for the Army vs Notre Dame football game at Yankee Stadium (November 24, 1934). Says Bruce Menard, "Good luck trying to leave early!" … Also from Bruce, you may have heard of a few of the people in this November, 1927, photo promoting the Southern Cal/Notre Dame game: L-R: Pop Warner, Babe Ruth, Knute Rockne, Christy Walsh, Lou Gehrig, Howard Jones & Tad Jones.

Hockey News: This clickbait article features a slideshow medley showing what the authors feel are the "ugliest" jerseys in NHL History. Don't say I didn't warn you. … The Hockey Night in Canada crew donned baby-blue blazers — similar to those worn on set between 1973-88 — and auctioned them for the Hockey Fights Cancer initiative (from James Beattie). And in these photos, former Hockey Night in Canada host Dave Hodge wears the baby-blue jacket for the first time on-air in more than 30 years during a segment with Ron MacLean. … Of course, Grapes had his own take on the powder blues (James Beattie again). … Still more from James Beattie "Jose Theodore & Patrice Brisebois return to Montreal to commemorate the Canadiens' 15th anniversary of the first outdoor regular season game (Heritage Classic) in Edmonton. Theodore wore a toque (last) night as he did then."

NBA News: With the release of all the new "City" alternate uniforms for the NBA, our friend Conrad Burry has once again added his own twists on some of the looks (scroll down for a second set). … Speaking of concepts, there's a whole chain of them for the NBA in the linked thread (from Zmurfzilla). … The Toronto Raptors will play six "Welcome Toronto" games featuring their OVO City Edition alternate uniforms and OVO-themed court (that were designed by Drake). Here's when. … CROSSOVER ALERT: On Friday, Chicago Bears linebacker Khalil Mack attended the Bulls-Heat NBA game in Chicago and went home with two souvenirs: (1) a personalized Bulls jersey with his Bears uni number (52) and (2) an autographed Dwayne Wade alternate jersey (first photo in the article). Submitter Mario Cuttone adds, "Notably, neither jersey is an official on-court template — notice on both the full striping around the armholes and absence of the gold championship tab on the back collar." Also posted in NFL. … You know you need another ranking of the 30 new City NBA alternate unis, right? Of course you do.

College Hoops News: During yesterday's action, there was a major jersey malfunction in the Oakland/Oral Roberts hoops affair. Says tweeter Timothy Ponzer "Player wore the torn jersey the rest of the game. @nealruhl called it a 'Hulk Hogan' look." … Here's a good "rolled waistband" pic of Campbell University Fighting Camels' Chris Clemons, who also goes with the FIOB in a classic font (from bryanwdc).

Soccer News: Chelsea typically wear their home blue when they visit Tottenham. Yesterday they wore yellow at Wembley (from James Beattie). Also from James, Tottenham's Harry Kane had his jersey ripped on a challenge vs Chelsea. … Eibar won against Real Madrid at Ipurua on Saturday, but the Basques aren't the only team wearing blue and red to have won against Los Blancos this season. "Interesting stat for Real Madrid's poor fortunes against blue and red kit-wearing sides," says submitter Josh Hinton.