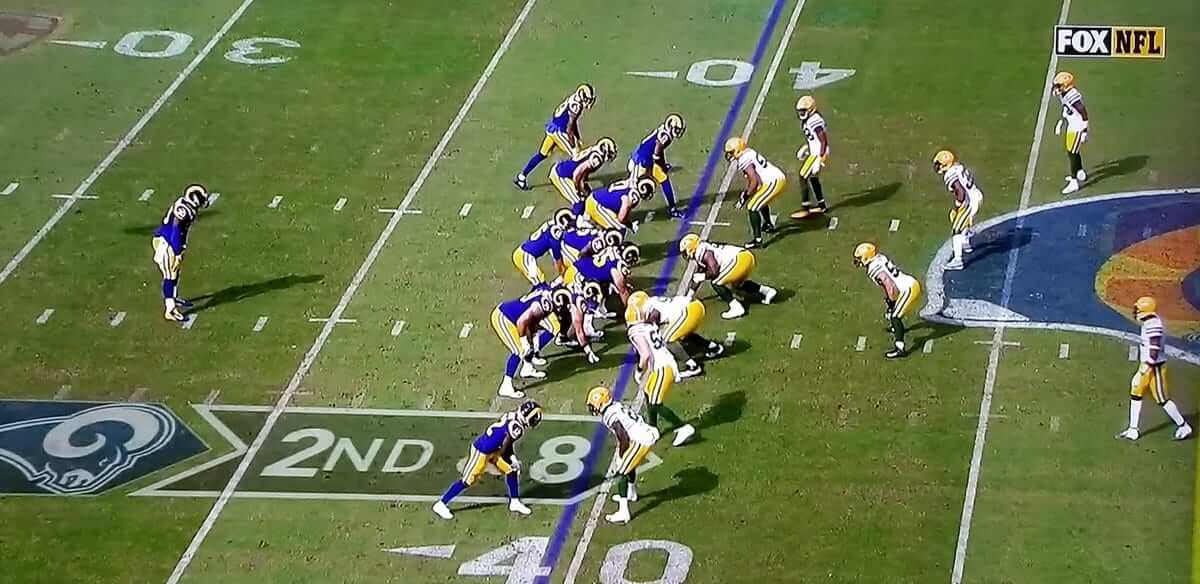 Click to enlarge
Good-looking uni matchup yesterday in L.A., where the Rams wore their throwbacks while hosting the Packers. But oy, that field — as you can see in the far-right portion of that screen shot, the midfield logo from USC's game on Saturday was bleeding through the Rams' midfield logo. Here are some better looks at that: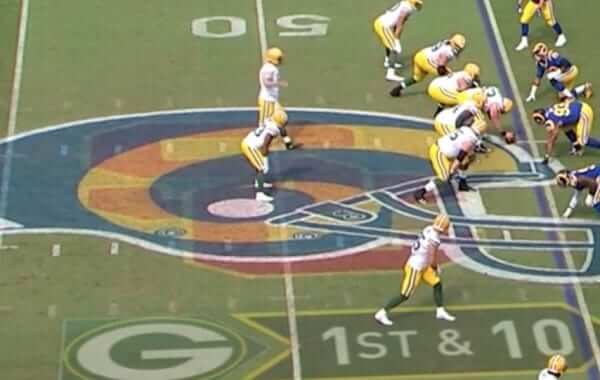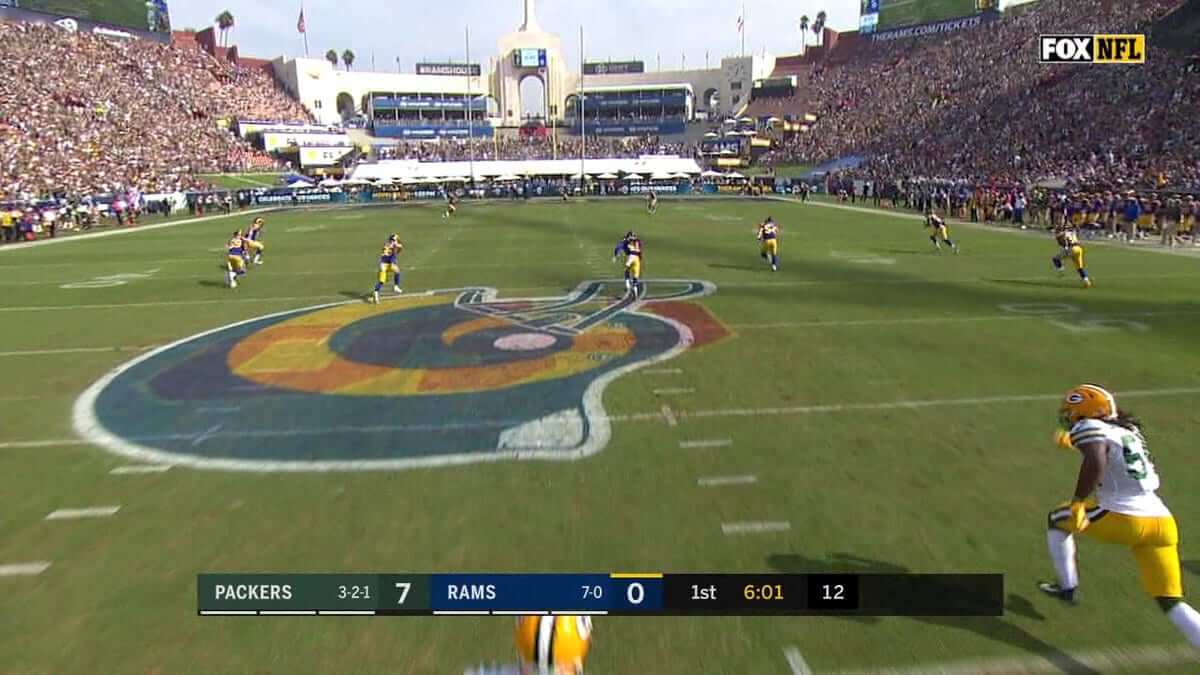 The same problem (which was apparently due to overnight fog) afflicted the end zones, and the Pac-12 logo was still plainly visible on the gridiron: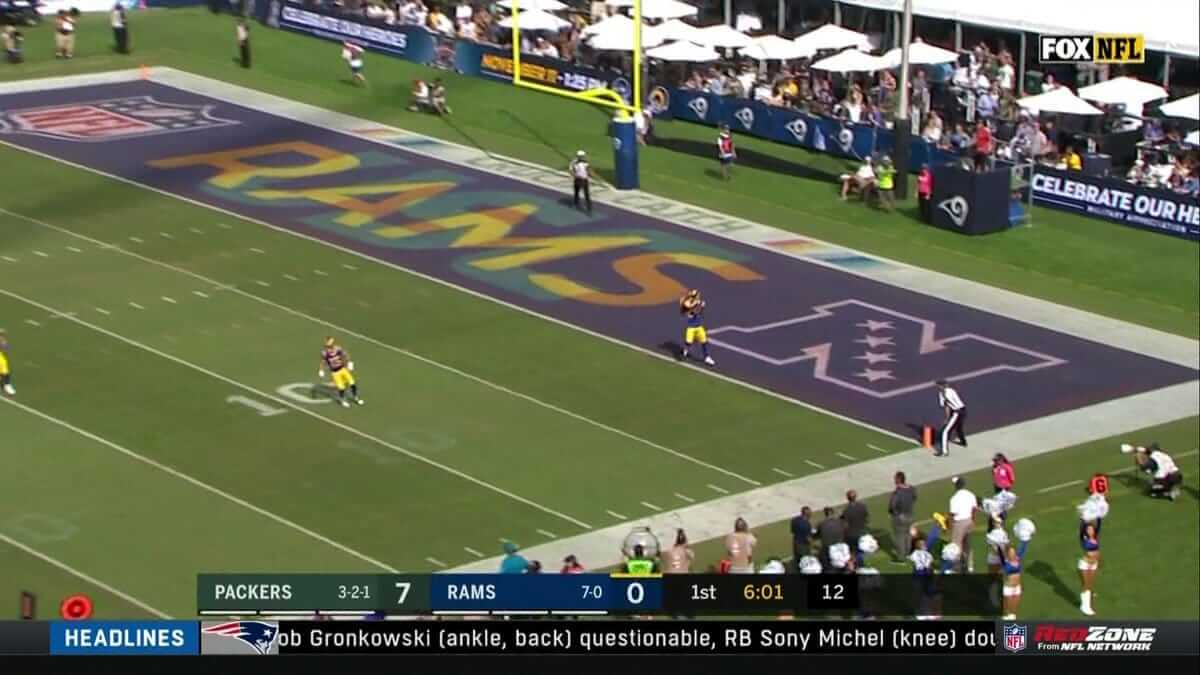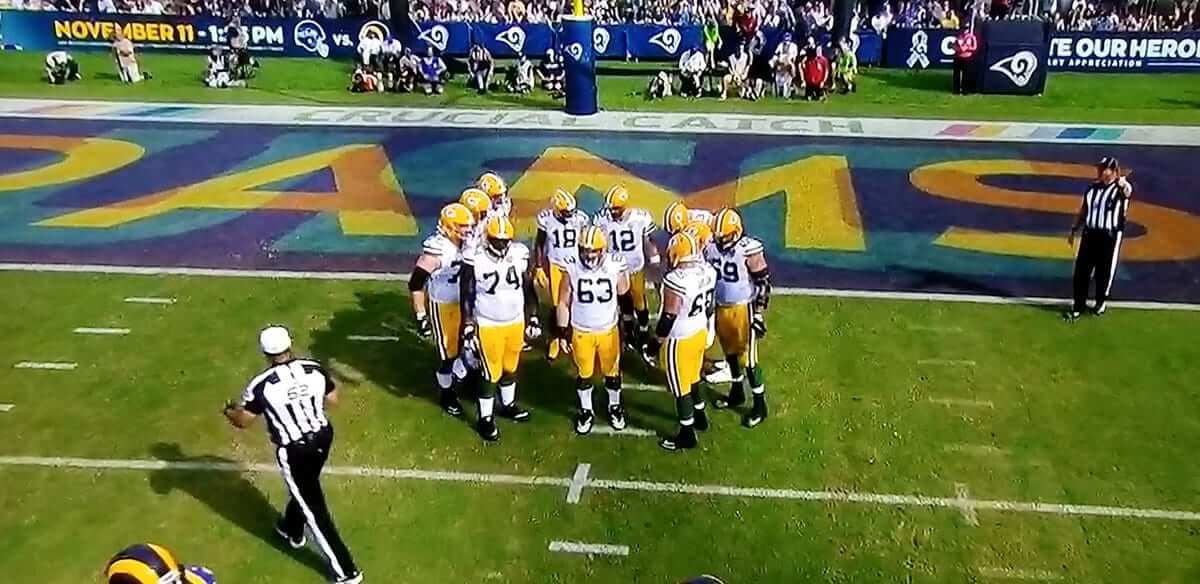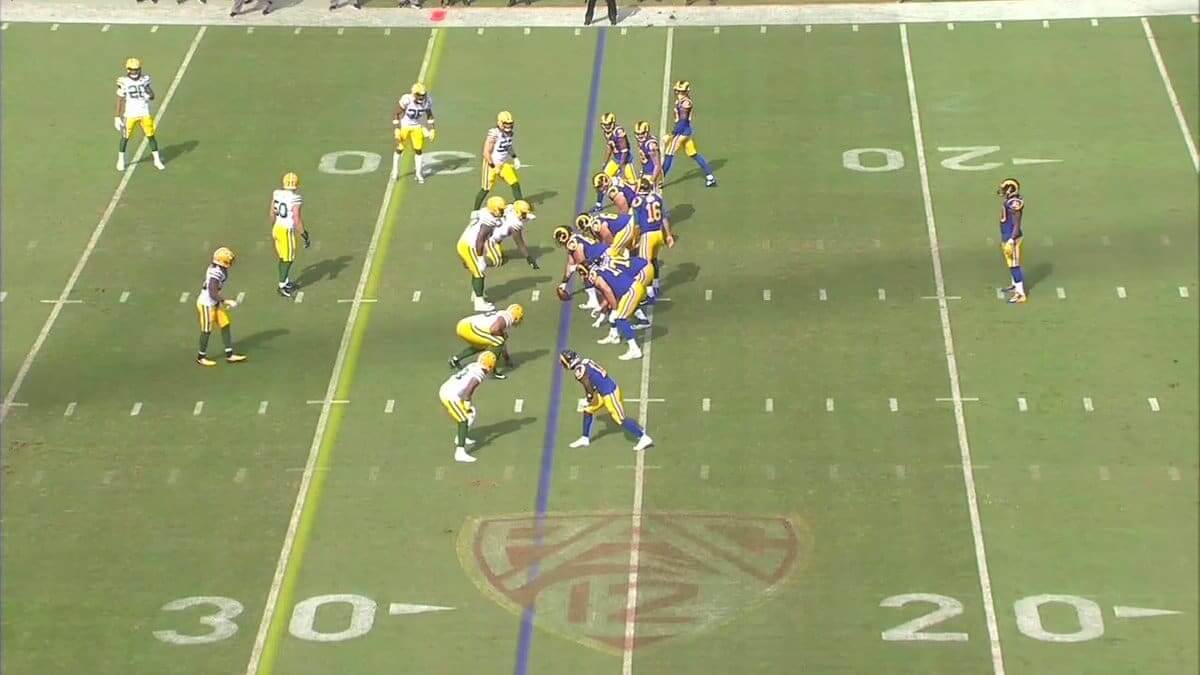 In other news from around the league yesterday:
• There was another throwback game in Pittsburgh, where the Steelers debuted their 1970s-80s jerseys with the block numbers: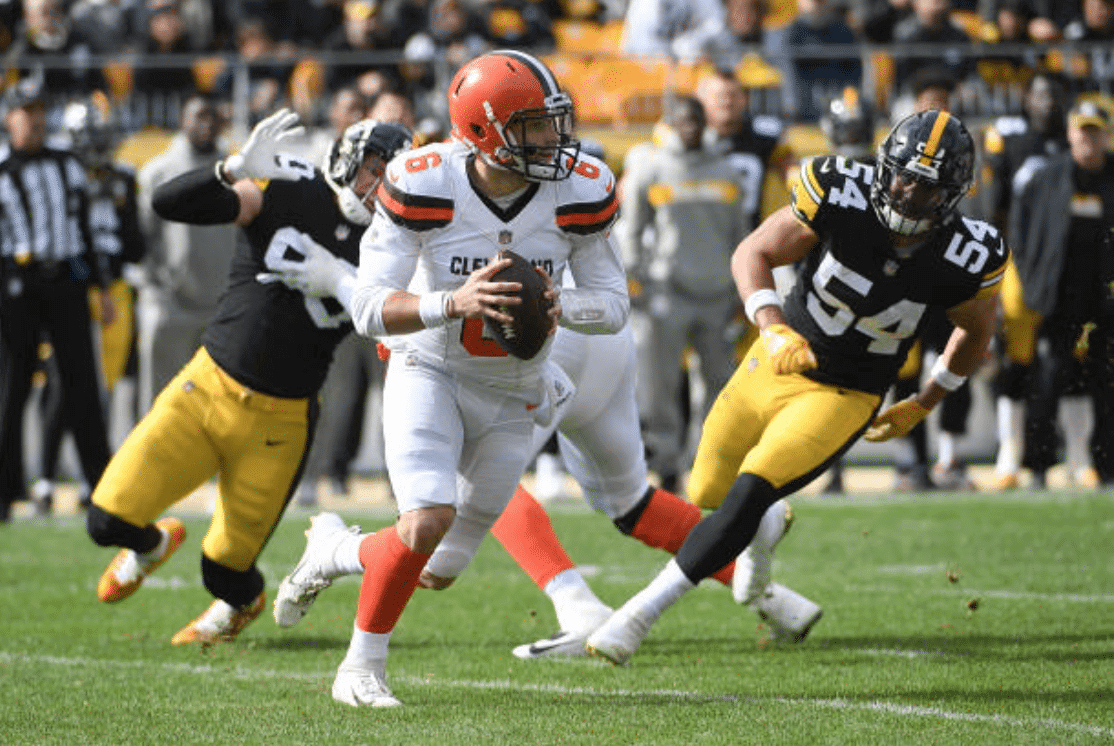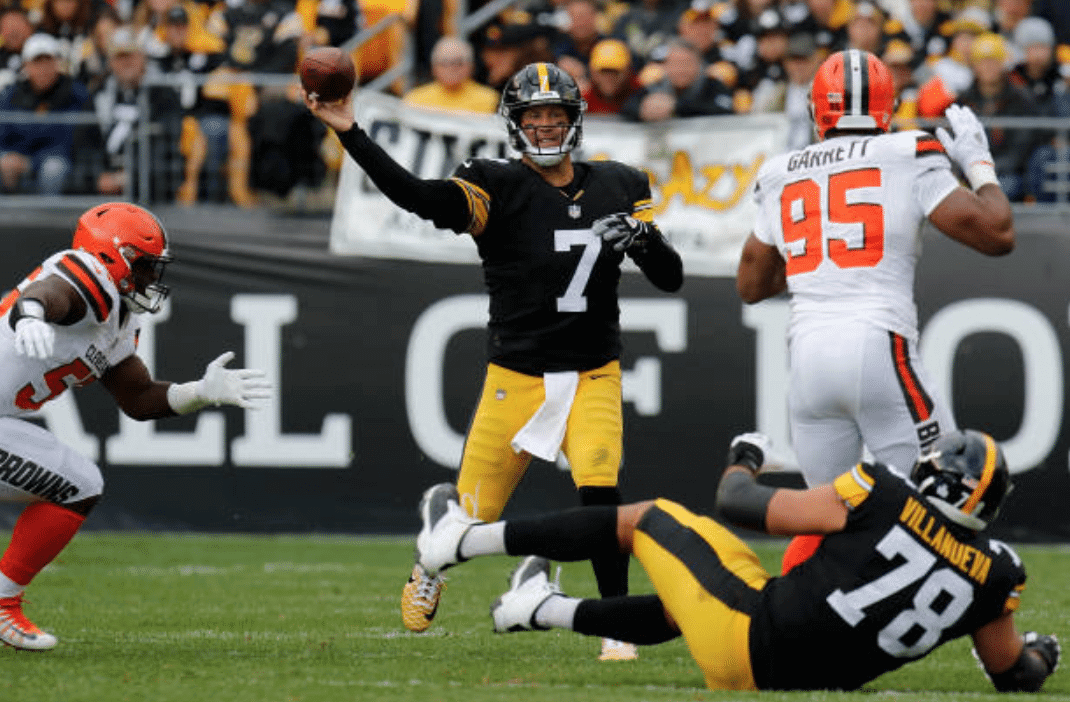 Interesting note: Although the Steelers upgraded to Nike's new template last season, quarterback Ben Roethlisberger has continued wearing the old template because he prefers the fit. That continued with yesterday's throwbacks: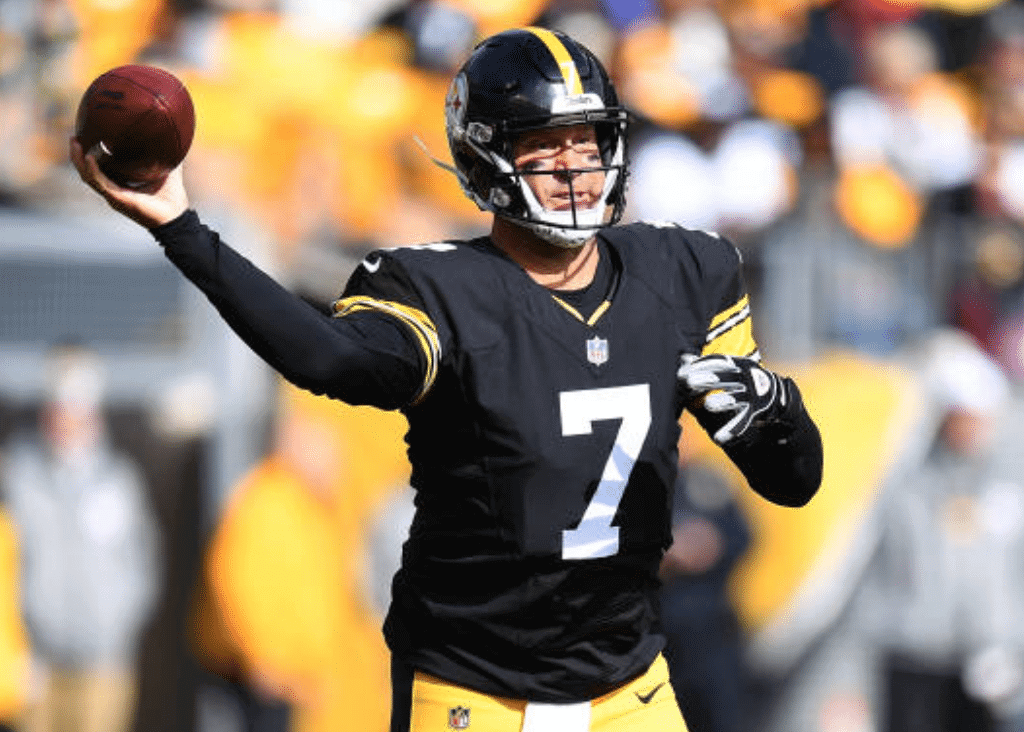 Another note from that game: Steelers offensive line coach Mike Munchak wore a strip of black tape as a memorial to the victims of Saturday's massacre at Pittsburgh's Tree of Life synagogue (click to enlarge):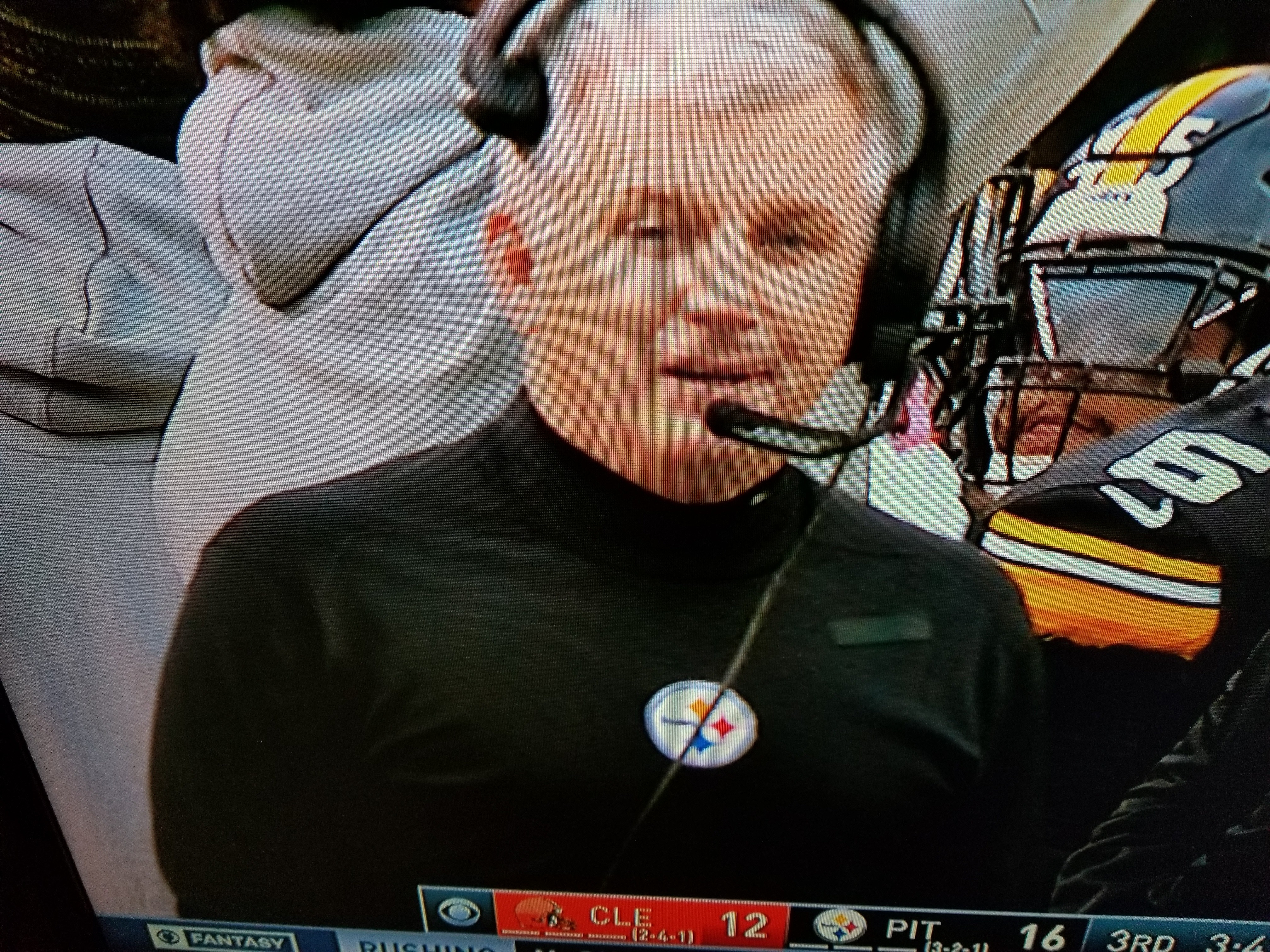 I'm not sure if anyone else on the Steelers' sideline staff made this type of gesture. Head coach Mike Tomlin apparently didn't, but I couldn't find good photos of anybody else. Anyone know more?
• In yet another throwback game, the Bears wore their Monsters of the Midway design: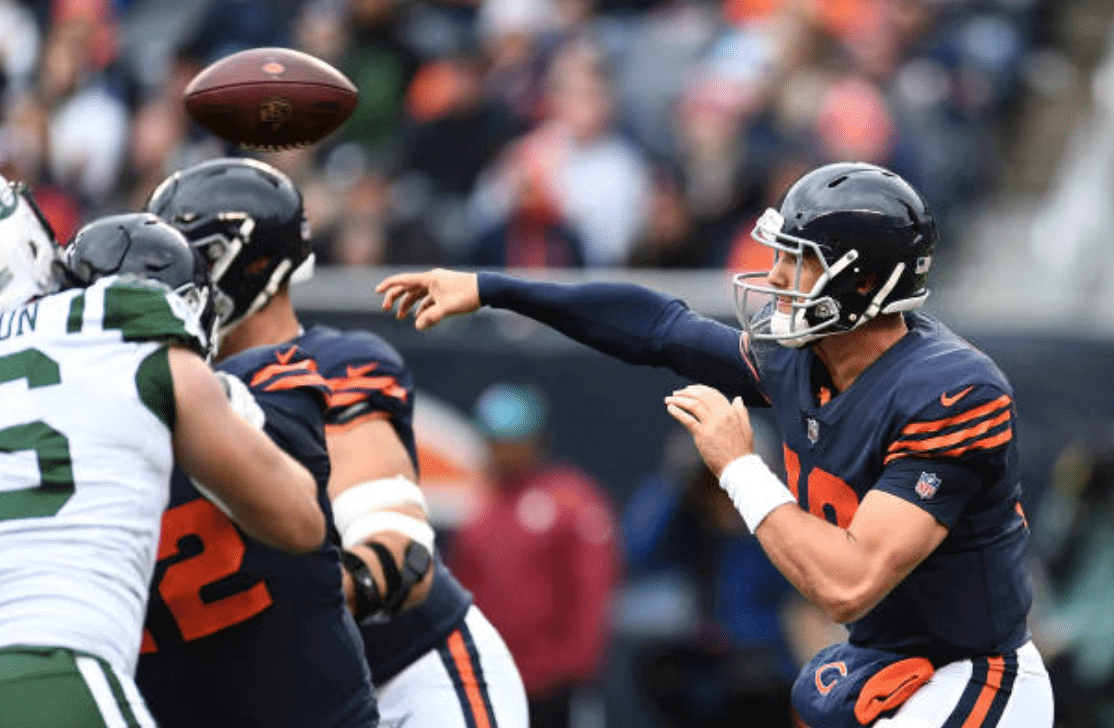 • The Panthers rolled out yet another previously unused uniform combo by pairing their blue alternate jerseys with white pants. In the past, the blue jerseys had only been worn with silver pants.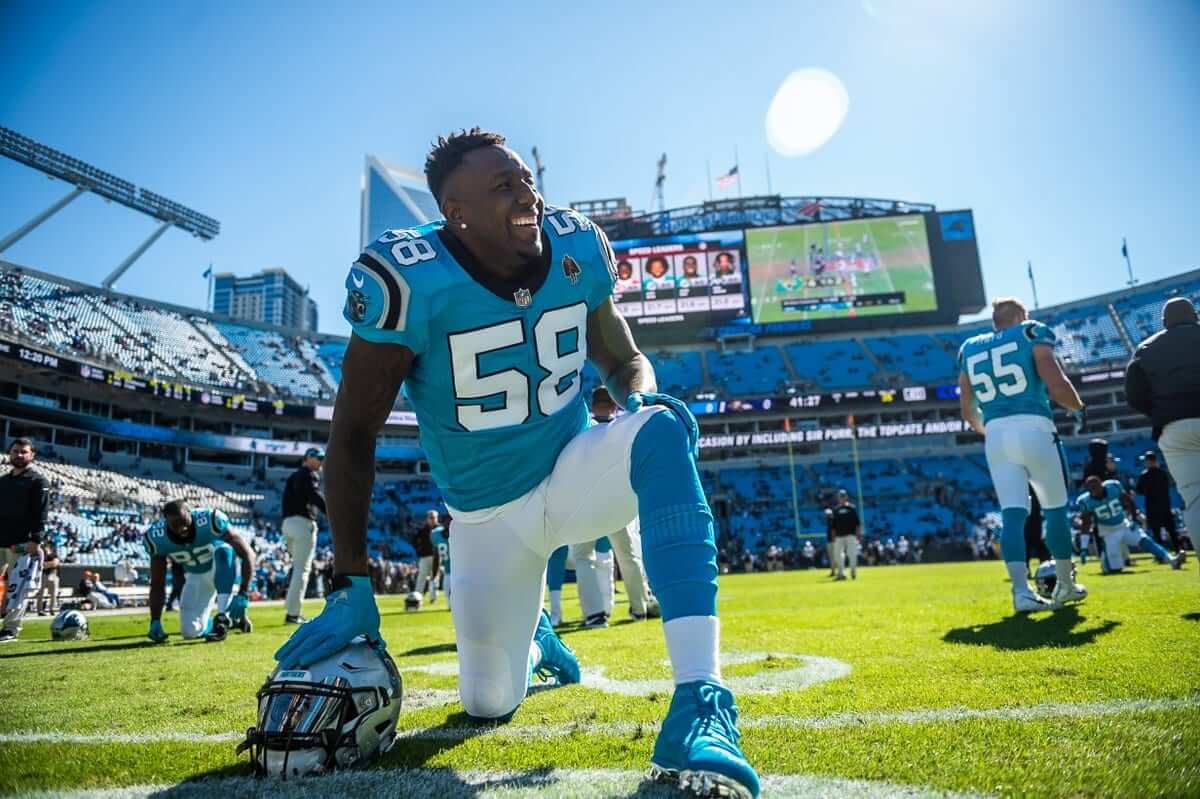 TRICK OR TREAT 🍭 pic.twitter.com/aMa8A6lXCX

— Carolina Panthers (@Panthers) October 28, 2018
• After the Eagles broke out those kelly green-trimmed jackets for their trip to London, some hopeful/gullible Philly fans deluded themselves into thinking the team would wear kelly throwbacks for yesterday's game against the Jags. The kelly jackets had to be a hint, a sign, right? Nope: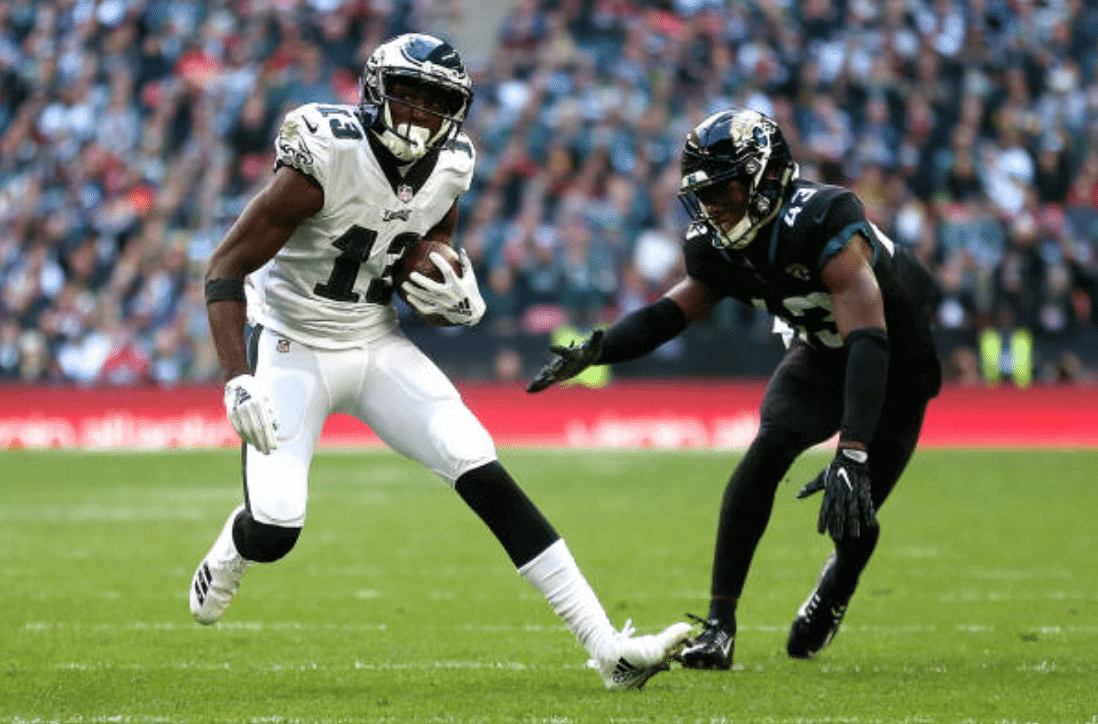 • The Seahawks debuted their memorial patch for owner Paul Allen (which, unfortunately, looks like it has to do with the 12th hole at a PGA Tour golf event). They'll wear it for the remainder of this season: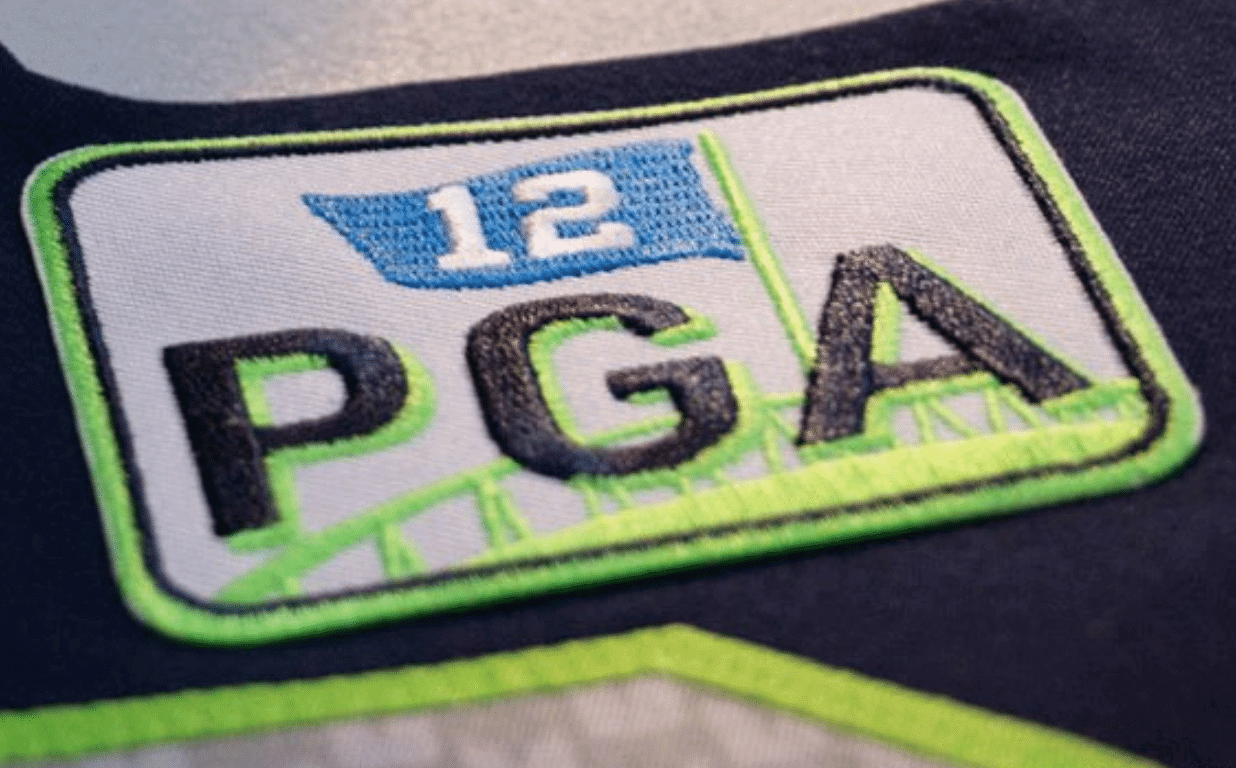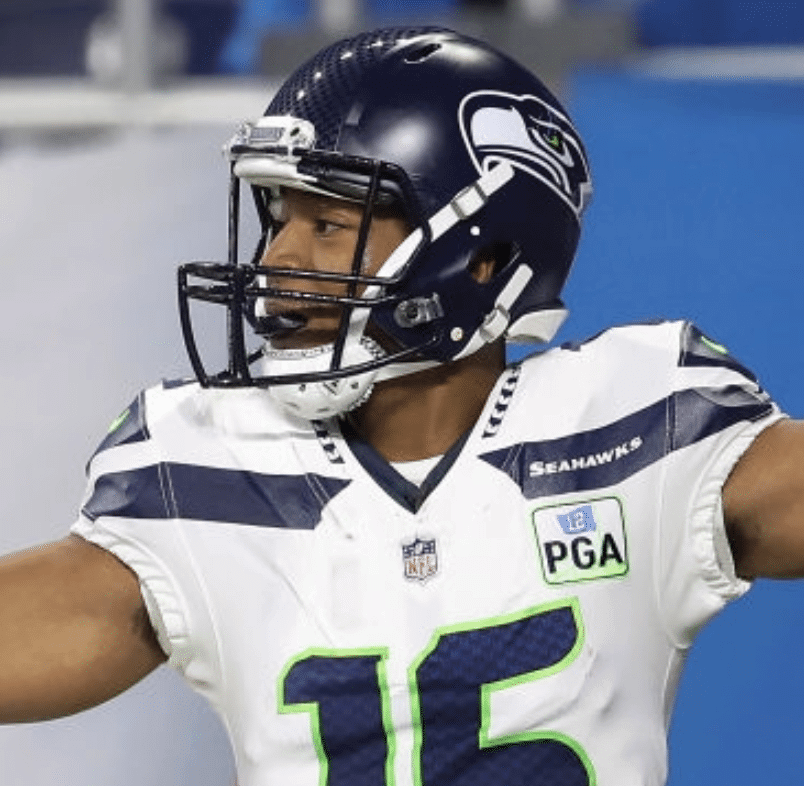 • The Saints wore their mono-white alternates in Minnesota: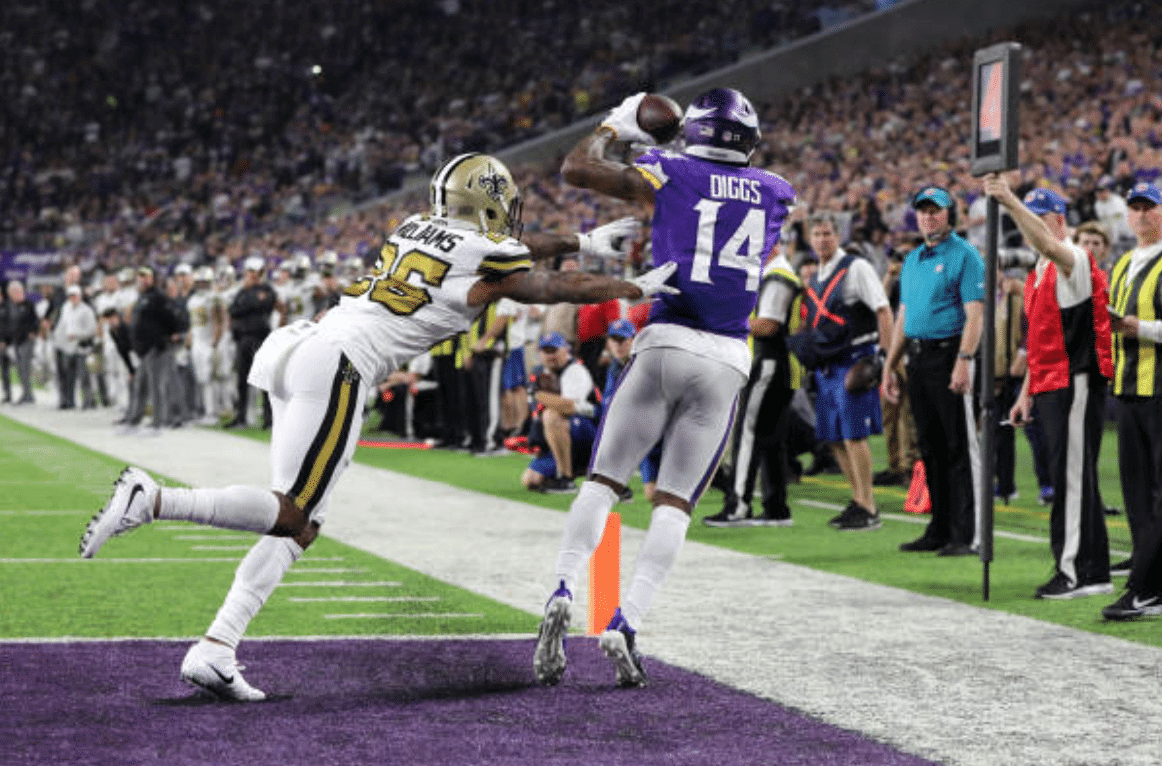 • No teams wore white at home.
(My thanks to all contributors, including Andrew Cosentino, Ethan Dimitroff, Noel Fliss, Bob Frigiano, Mark Gonillo, and David Shirley.)
• • • • •
[adrotate group="2″]
• • • • •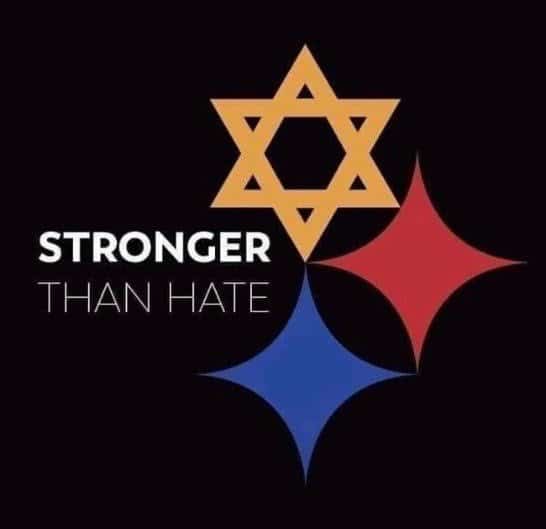 Hypocycloids of David?: In the hours following Saturday's massacre at the Tree of Life synagogue in Pittsburgh, designer Tim Hindes created the logo shown at right, which quickly began circulating around the internet.
The Steelers had a moment of silence before yesterday's game. But aside from the strip of black tape worn by offensive line coach Mike Munchak (scroll up to see photo in today's lede), the team didn't wear any sort of memorial decal or patch yesterday. That's understandable — there probably wasn't enough time to get a patch or decal made. But they'll almost certainly wear something next Sunday. Will it be Hindes's design?
If so, here's a thought: Instead of putting a tiny decal on the back of the helmet, they should consider swapping out their standard helmet logo for Hindes's design. Or, even better, they could leave their standard logo on the right side of the helmet and put Hindes's logo on the left side, which is usually blank. That's what I'm hoping for.
• • • • •
[adrotate group="2″]
• • • • •
Squatch watch, continued: Red Sox pitcher David Price once again had a squatchee on his cap during last night's World Series game. That makes five straight squatchee-clad games for him after he went squatchee-free for most of his career. Unfortunately, he once again pitched quite well, which means he'll likely stay squatchee-clad next season, which in turn means that we've probably seen the last of one of MLB's most enjoyable uniform quirks. Dang.
In other news from last night's game:
• The Red Sox wore their navy softball tops for the third straight game (i.e., for all three games in Los Angeles). So much for the dream of an old-school white-vs.-grey Series.
• After spending the past few weeks wearing an "October" undershirt that lots of people mistakenly thought was an Orioles undershirt, Dodgers shortstop Manny Machado appeared to have a different base layer last night: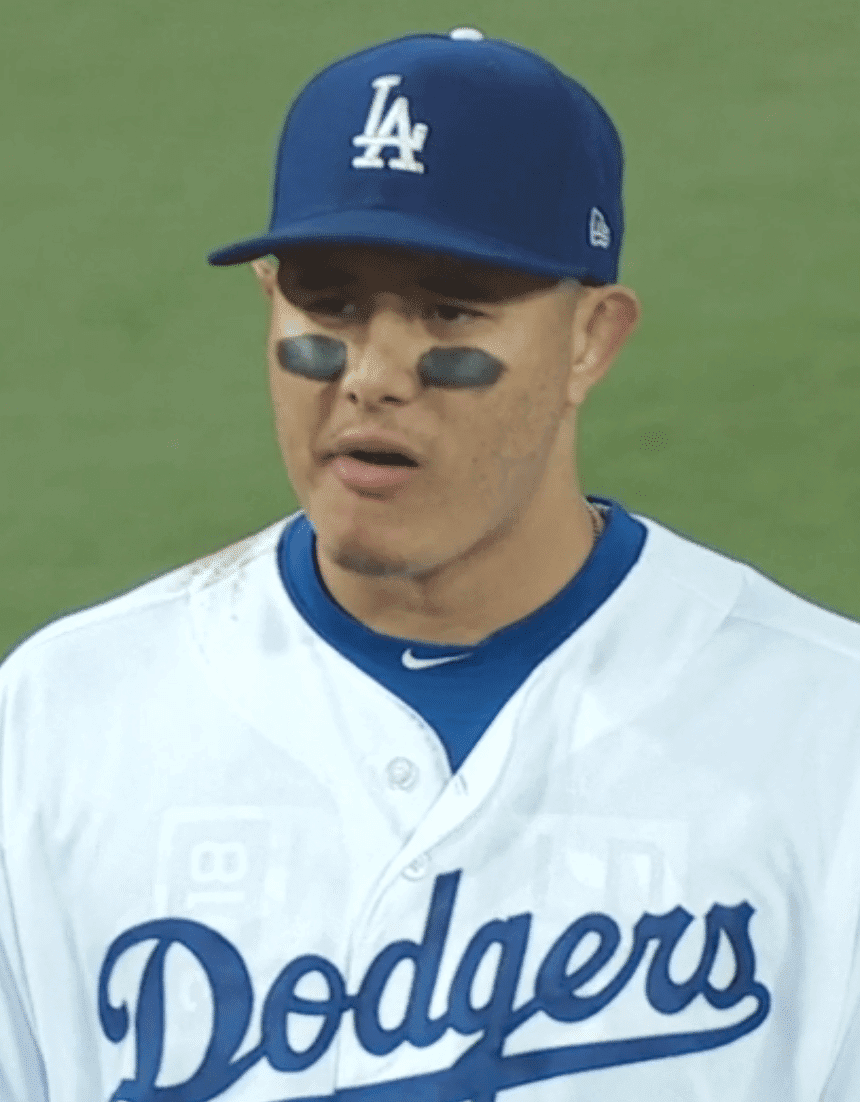 • The Red Sox winning last night continued a streak of MLB teams clinching the title while wearing softball tops on the road:
Random jersey nerd moment: this is the third year in a row the World Series was clinched by a team wearing their alternate jerseys. All on the road, too. Only other pro team to win a championship in alternates the last 5 years is the 2016 Cavs, also on the road pic.twitter.com/J6EAkKY0eQ

— Casey Bryant (@CaseyBryant51) October 29, 2018
Congrats to the Red Sox and their fans. The Sox were clearly the best team in baseball from wire to wire — good for them! Now then, how many days until pitchers and catchers?
• • • • •
[adrotate group="2″]
• • • • •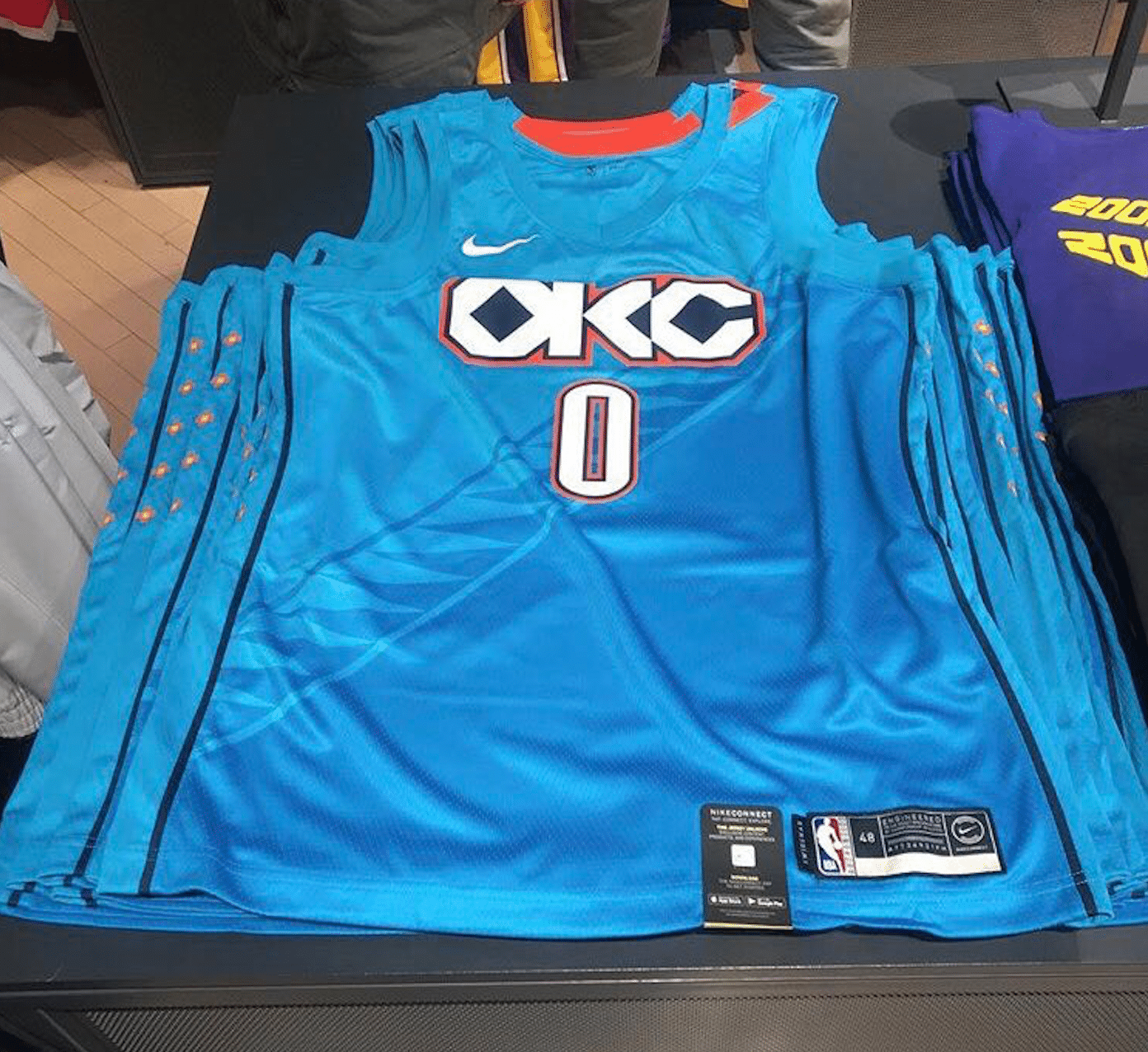 Click to enlarge
Still more NBA leaks: An Instagrammer who goes by @talksole has leaked a bunch of additional NBA alternate jerseys, beginning with the Thunder's Native American-themed design, which matches the leak we saw about six weeks ago.
Next up are the 76ers: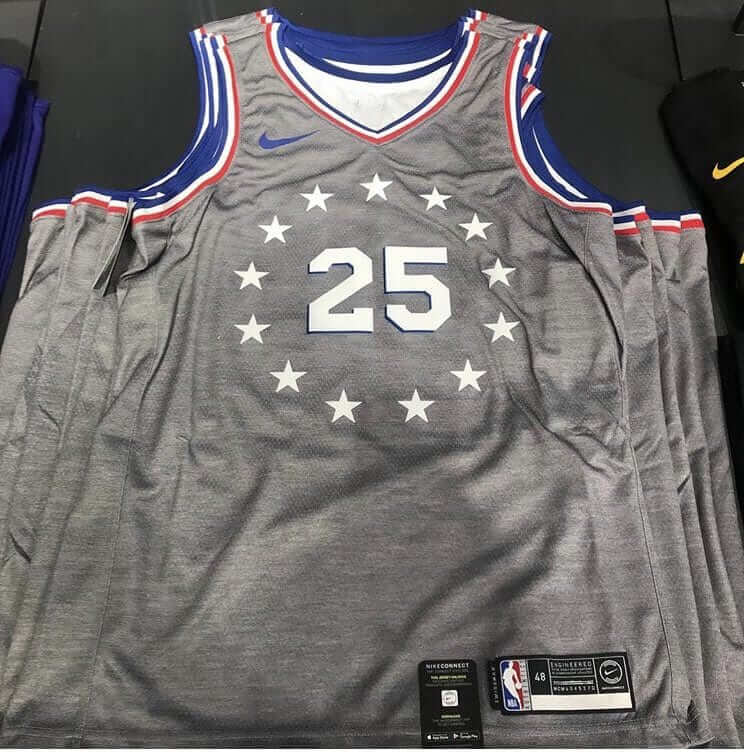 Love the simple design of the uni number surrounded by stars; hate the use of grey.
Update, 11:15am: The 76ers' shorts have now surfaced, courtesy of Twitter-er @S_Woods32: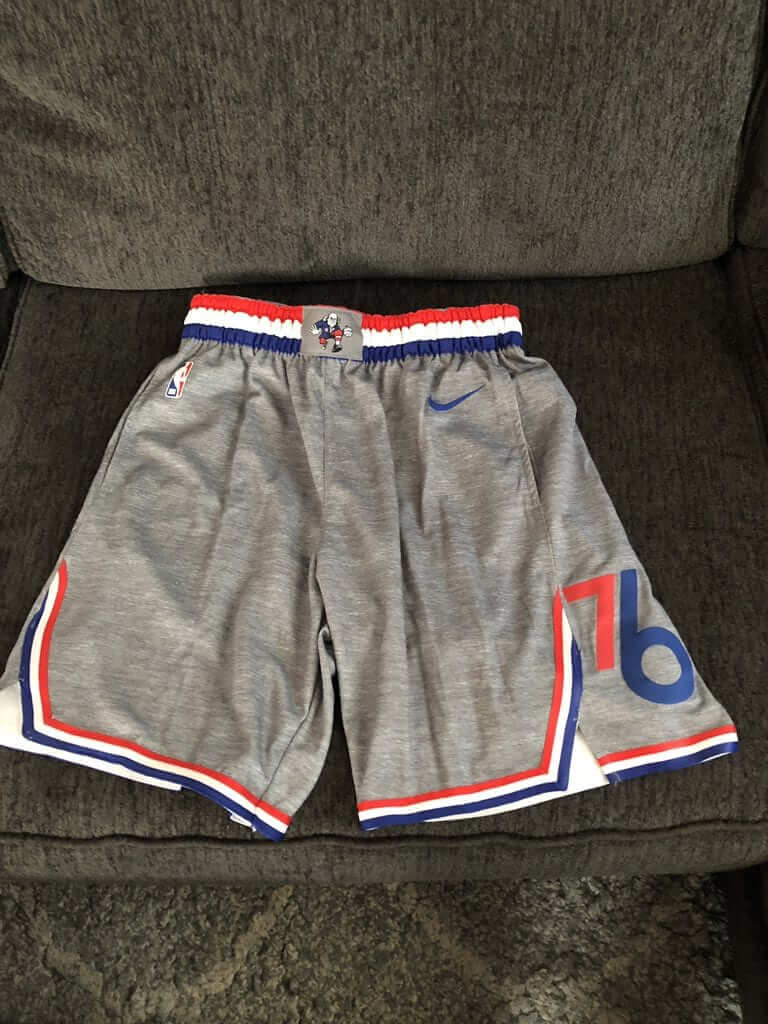 And we wrap things up with the Pelicans: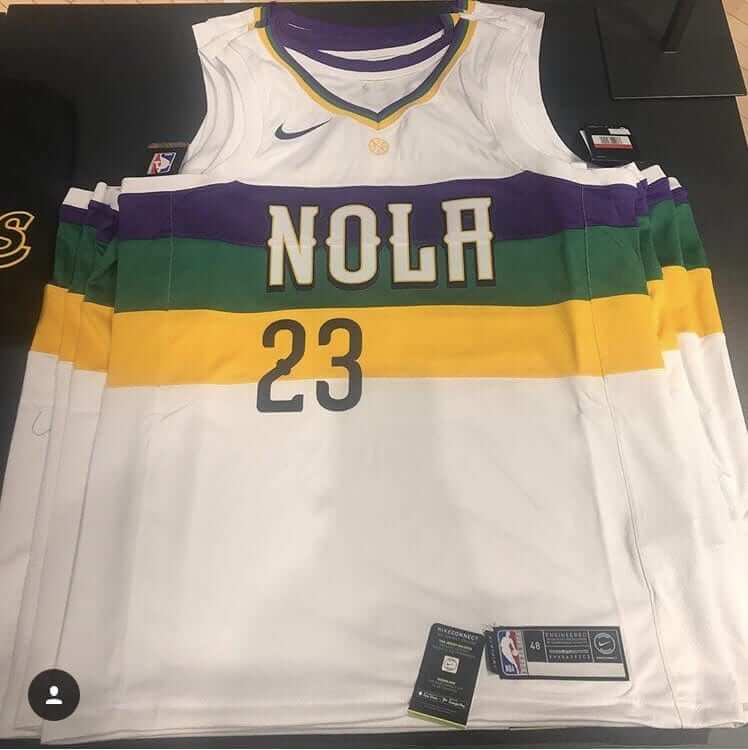 Love this, although the flush-left number is odd.
The new alternate designs are scheduled to start appearing on the court on Nov. 9, so the official unveilings will presumably happen sometime between now and then. At least one team — the Bulls — will be unveiling theirs this Thursday.
(My thanks to Jason Triplett for bringing these to my attention.)
• • • • •
[adrotate group="2″]
• • • • •
Coming soon. #GoDucks pic.twitter.com/qNeYF9QYwP

— GoDucks (@GoDucks) October 29, 2018
Nikegon to become Jordagon: The U. of Oregon released a teaser video last night (shown above) indicating that the Ducks will soon carry a Jordan logo.
And so it has come to this: The Ducks, having trotted out every bizarre uniform gimmick imaginable over the past decade, have now scraped so hard against the bottom of the creative barrel that all that's left in their bag of tricks is swapping out their maker's mark. Oh boy!
As we all know, switching to the Jordan logo automatically starts a bold new chapter for a team's visual identity. Look at the NBA, for example, where the Hornets wear Jordan — radical! And how about those new Houston hoops uniforms — an exciting new direction! Ditto for Oklahoma's new hoops unis — innovative! But hey, we're talking about college football here, so let's look at those Michigan Wolverines — really pushing the envelope! I'm sure Oregon's Jordan-fied look will be every bit as groundbreaking.
Side note: Since the start of the 2016 season, Oregon has a cumulative .500 record. They lost two days ago, to a conference opponent, by 29 points. But never let reality get in the way of some pointless corporate theater.
(My thanks to and Jeffrey Rivas and Josh Poe, who were the first two to bring the teaser video to my attention.)
• • • • •
[adrotate group="2″]
• • • • •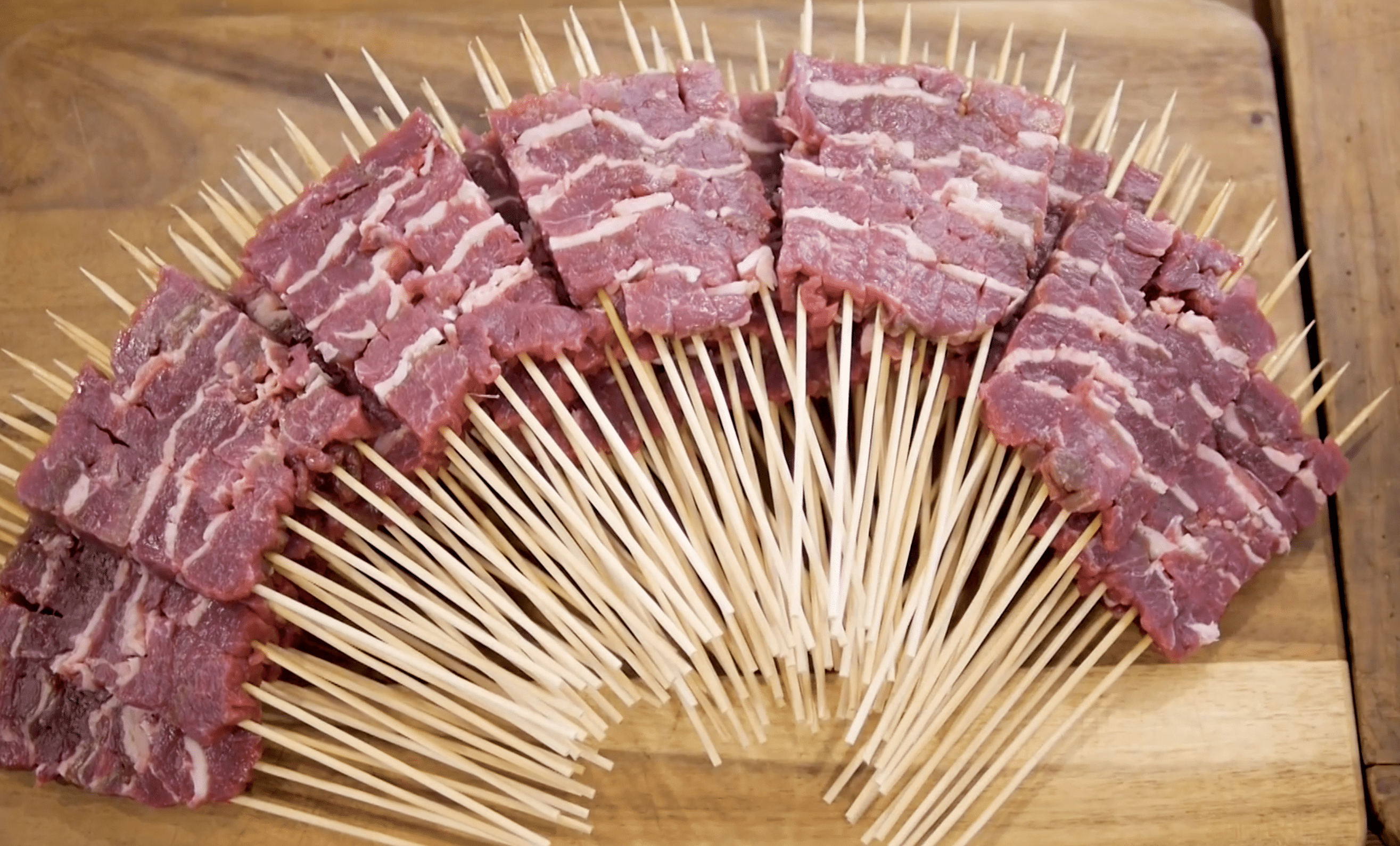 Click to enlarge
Stickin' it to the lamb: On Friday and Saturday I attended the 2018 edition of the Food Film Festival, an annual event that I've been enjoying for over a decade now. There were lots of great little food-centric movies, but I was particularly intrigued by one with the unwieldy title D'Abruzzo: The Meat, Fat, Meat, Fat, Meat, Fat Lamb Skewers of Abruzzo. The screen shot you see above, which shows 256 lamb kebabs, is taken from that film.
The intriguing thing is how the chef featured in the film, Tommaso Conte, creates these skewers. It involves layering slices of lamb meat and fat in a plastic box that has grooves running down all four sides, plus a lid with 256 holes. It's all very simple but also very clever, and it yields an extremely satisfying result. To see what I mean, watch the movie from about the 4:05 mark through about the 8:25 mark. There's a lot of stuff about Conte talking about his grandfather, but it also shows the kebab-making process (the embed below should start right at 4:05):
Cool, right? I wondered if this type of box was available for purchase, so I sought out Conte during the festival's after-party and asked him about it. He said he'd had the box custom-made — dang (although, realistically, I guess I won't often, if ever, have the need to create 256 kebabs in one shot).
They served us the kebabs during the film and at the after-party, incidentally. Soooooo good!
• • • • •
[adrotate group="2″]
• • • • •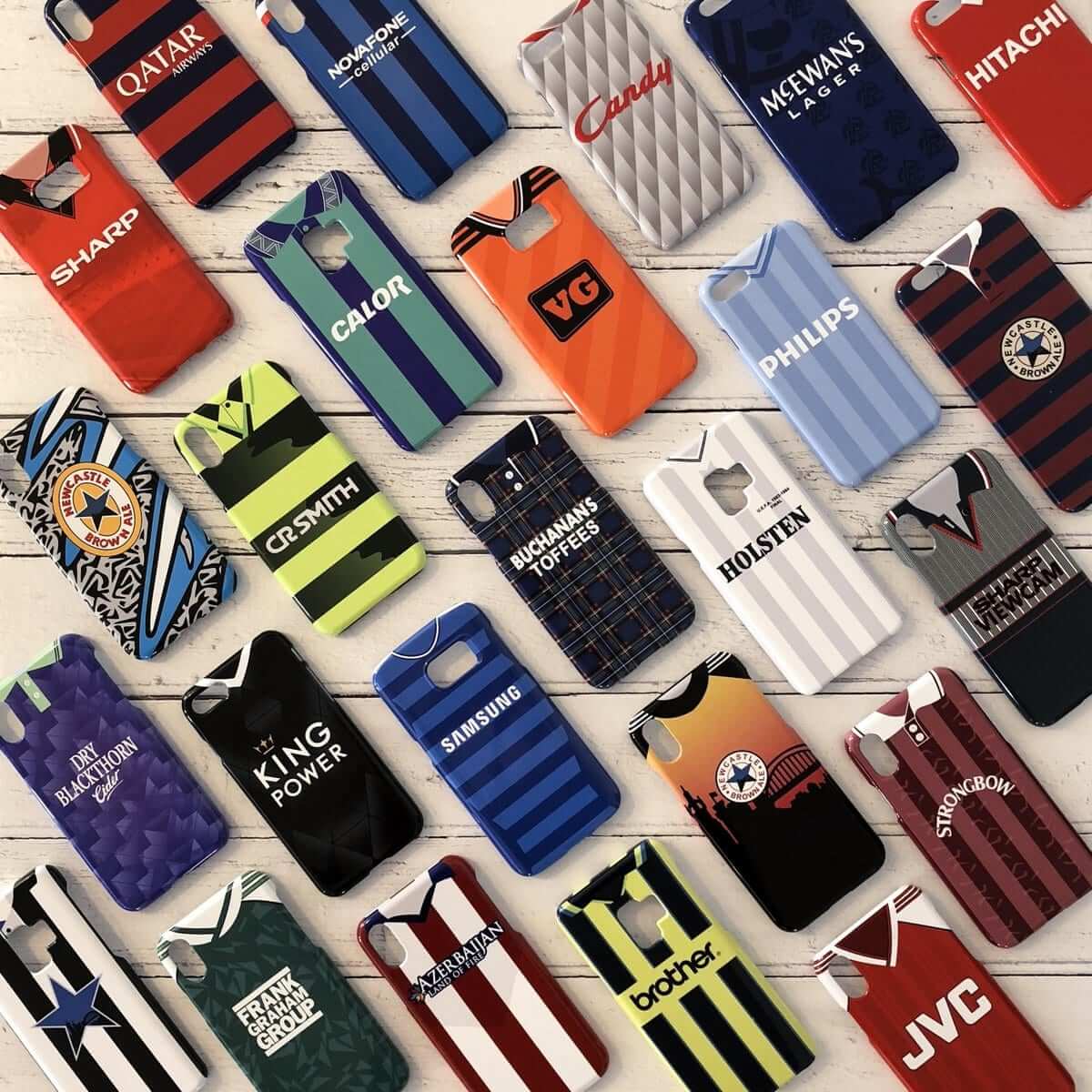 Click to enlarge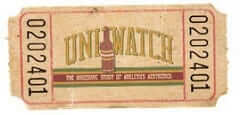 Old raffle, new raffle: The winner of the Art of Words print is Michael Witiw. Congrats to him, and thanks to all who entered. (As an aside, I hope to be running an interview with Art of Words artist Dan Duffy in the near-ish future.)
Meanwhile: Last week our friends at Nostalgia Cases offered Uni Watch readers a 10% discount. That went so well that this week they've decided to give away one of their soccer jersey-based smartphone cases to a lucky UnI Watch reader.
To enter the raffle, send an email to the raffle address by this Friday, Nov. 2, 7pm Eastern. One entry per person. I'll announce the winner next Monday.
In addition, if you don't want to wait and see how the raffle plays out, the 10% discount has been extended another week. To get the discount, just go to the Nostalgia Cases site and use the checkout code UNIWATCH.
• • • • •
[adrotate group="2″]
• • • • •
The Ticker
By Jamie Rathjen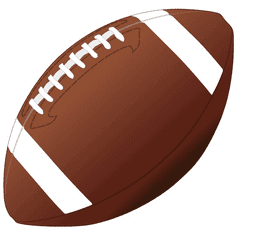 Football News: Reader Jay Braiman was watching some old Jets footage and noticed some interesting stuff, including LB Pepper Johnson with what appears to be merit decals on his helmet during a 1998 practice, DT Kimo von Oelhoffen with small caps on his NOB in 2006, and RB Bob Gresham missing one of his TV numbers in 1976. … A bar in Los Angeles has a Southern California helmet cutout with a backwards logo (from @2EP0L). … The field at Gateway (Pa.) HS has black yard numbers and lines (from @SpeedStickMusk). … Also posted in soccer: A similar situation to the Rams' poorly painted field is going to happen today at Wembley Stadium, where Tottenham Hotspur/Manchester City takes place the day after the Eagles/Jaguars game. The pitch is already in poor shape. … New military-tribute uniform upcoming for Kansas (from Matt Tait).

Hockey News: The WHL's Swift Current Broncos are wearing Humboldt Broncos-themed uniforms on Nov. 2. The designer also gave Humboldt a largely similar uniform, but it's unclear if it's just a concept or will actually be worn. Here's a close-up of the chest logo on both.

Basketball News: Heat G Dwyane Wade and Trail Blazers G C.J. McCollum swapped jerseys after their game Saturday (from Mike Chamernik). … Also from Mike: Thunder G Russell Westbrook gave his shoe to a young fan after offering to trade it for a piece of pizza first.

Soccer News: Here's a rundown of the kits for Australia's W-League, which runs during the Australian summer and the American offseason, and is therefore graced by a decent contingent of NWSL players each season. Every team in the league except Canberra United has a counterpart in the men's A-League. … The final day of the MLS season, where every game starts at 4:30 4:45 Eastern, has its own logo and advertiser. … Stanford's women's team wore a dark grey third kit with red numbers outlined in white, but red NOBs not outlined, which made them illegible. … A similar situation to the Rams' poorly painted field is going to happen today at Wembley Stadium, where Tottenham Hotspur/Manchester City takes place the day after the Eagles/Jaguars game. The pitch is already in poor shape.

Grab Bag: Reader Ed Hahn was at the Heard Museum in Phoenix and saw an exhibition about federally-run Native American boarding schools in the 19th and 20th centuries which included uniforms from many different sports. Unfortunately, we don't have any context or identification for them.