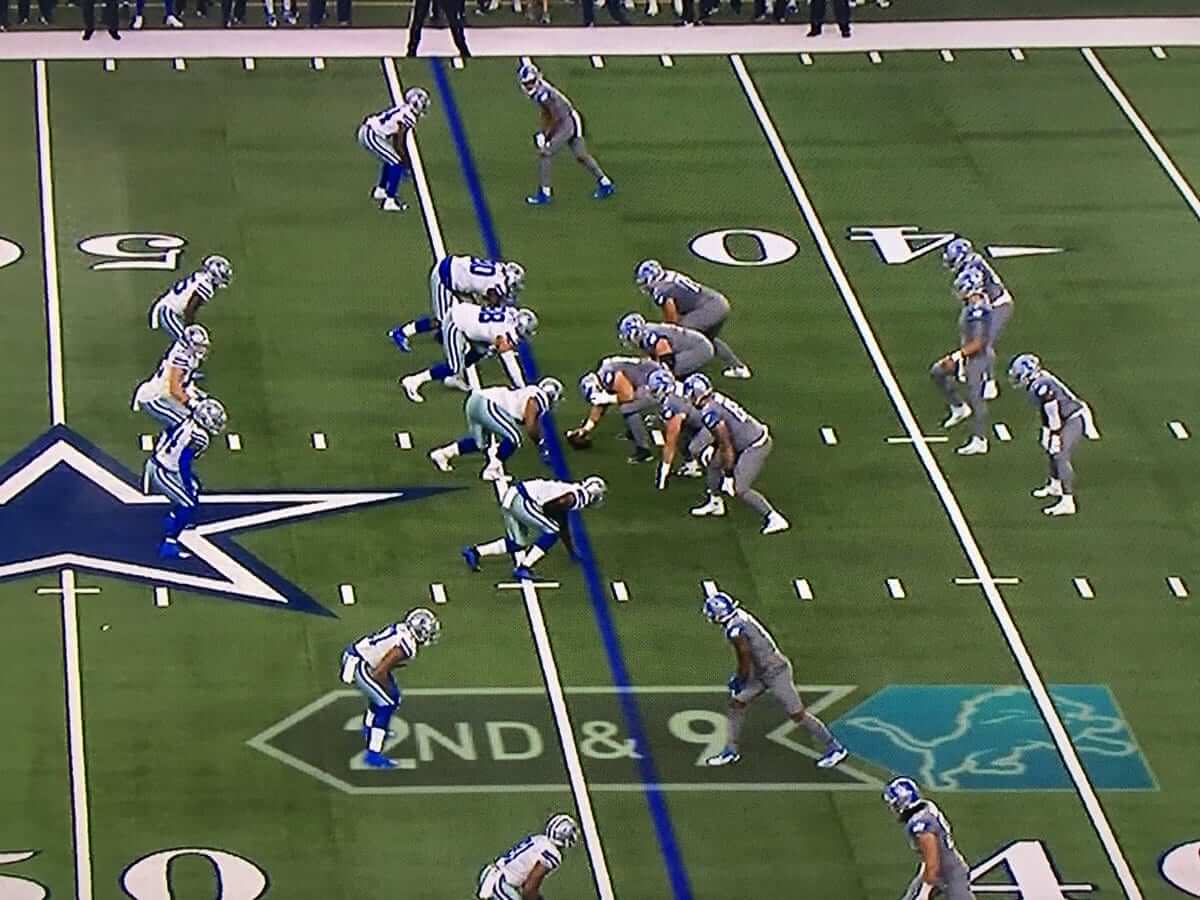 Brutal-looking game yesterday in Dallas, as the Lions went mono-grey against the Cowboys. Obviously, the Lions' mono-grey look would look brutal against any opponent (or just by itself), but it was particularly bad against a team wearing white over silver-blue. What a mess. More photos here, if you dare.
In other news from around the league yesterday:
• The Packers wore their 1930s throwbacks against the Bills (click to enlarge):
As you can see in that last photo, the throwback jerseys included the Pack's 100th-season patch. Unfortunately, they stuck with the patch's green-based color scheme instead of changing the colors to match the throwback uni, which resulted in an annoying color clash. They also stuck with the green facemasks and green nose bumper logo (click to enlarge):
• Speaking of throwbacks, the Falcons wore theirs against the Bengals (and yes, we all know they should make these their primaries):
#MattyIce❄️ finds TE Logan Paulsen up the seam! TD! pic.twitter.com/a7mq6pd1qy

— Atlanta Falcons (@AtlantaFalcons) September 30, 2018
• The Eagles added a memorial decal for Tommy McDonald, who played for a bunch of teams but spent the majority of his career in Philadelphia: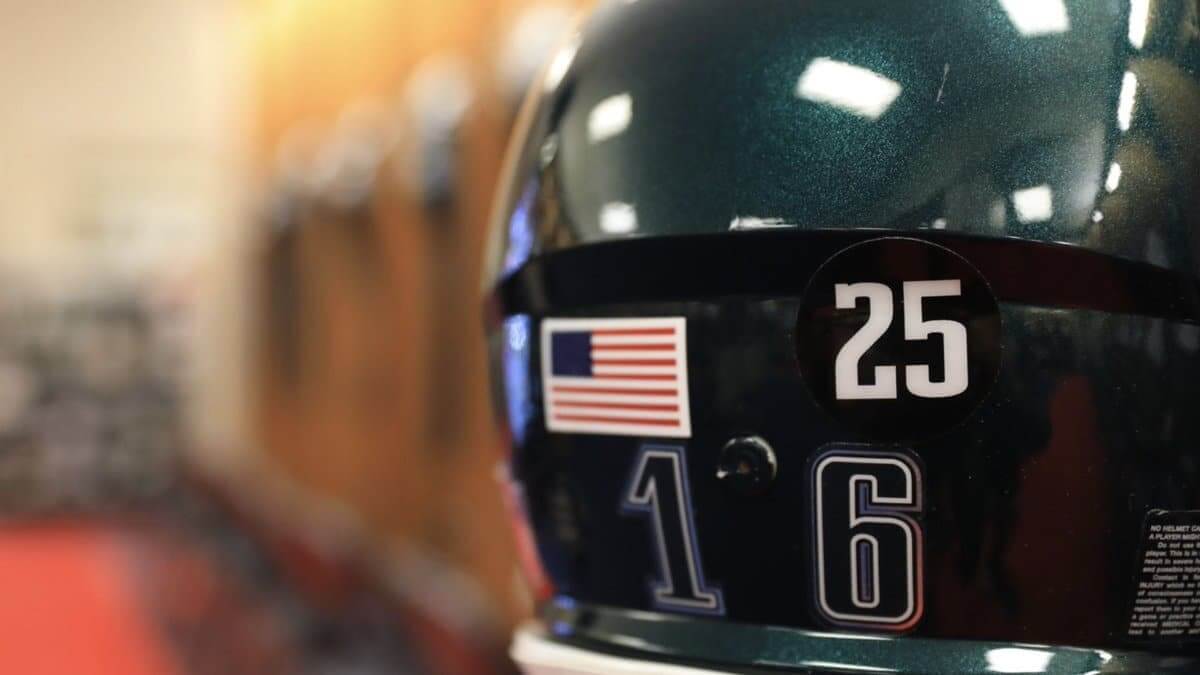 • Another helmet memorial, this time in Indianapolis, where the Colts added an "EJ" decal for linebacker Edwin Jackson, who was killed by a drunk driver on the morning of Super Bowl LII: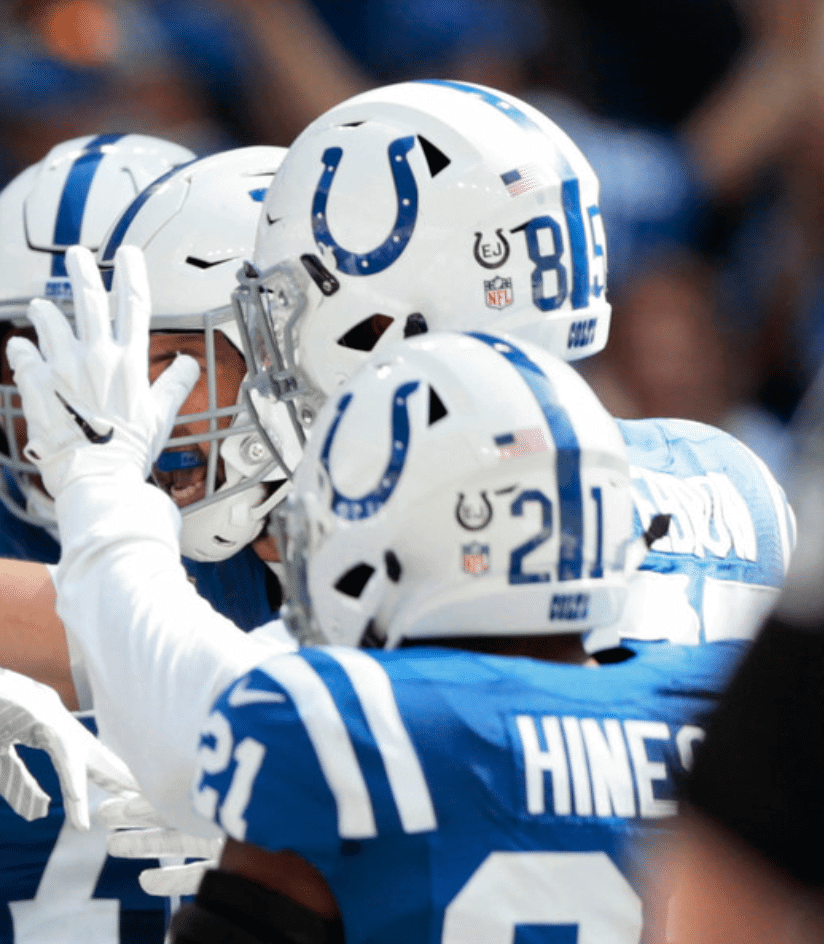 • The Saints wore their handsome mono-white Color Rash alts on the road:
It's a fake! Taysom Hill gets it done through the air! #NOvsNYG pic.twitter.com/zUSf1Fpxlg

— New Orleans Saints (@Saints) September 30, 2018
• Another helmet switcheroo for Pats quarterback Tom Brady. Last week he swapped out his new Riddell SpeedFlex for his older Riddell lid, but yesterday he went back to the SpeedFlex.
• Dirty Laundry Day in Arizona, where the Seahawks wore their mono-grey alternates.
• Depending on how a few things shake out, yesterday's Browns/Raiders game might be the last time we ever see an NFL team playing across a baseball infield:
Bruce introduced himself to the rookie.#CLEvsOAK | #RaiderNation pic.twitter.com/R3T2MxBE9D

— Oakland Raiders (@Raiders) September 30, 2018
• The 49ers normally repeat their helmet logo on their nose bumpers. But defensive back Antone Exum's bumper logo was missing yesterday: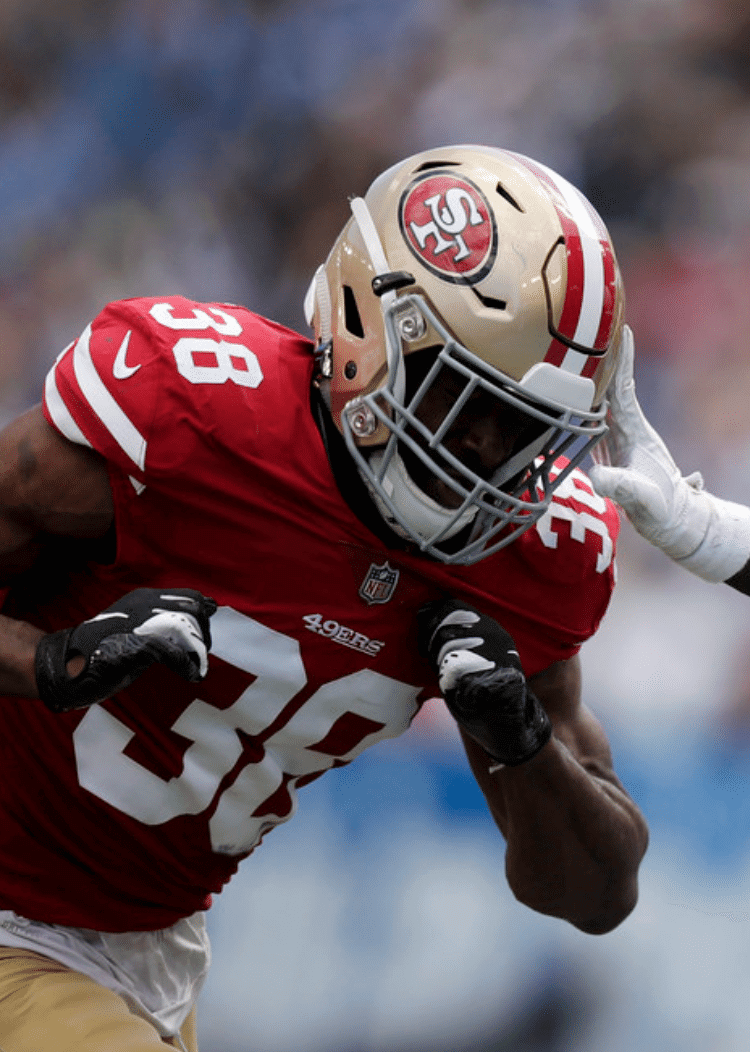 In case you're wondering (as I was), Exum's bumper logo was present and accounted for last week. But it was missing the week before that! And it was not missing the week before that!! Hmmmmm.
• Four teams wore white at home: the Jags, Chargers, Titans, and, of course, the aforementioned Cowboys.
• Several Dolphins players continued to protest during the national anthem.
(My thanks to Steven Dauster, Willie Fernandez, Blake Fox, Jason Hill, and Marc Walls for their contributions to this section.)
• • • • •
[adrotate group="2″]
• • • • •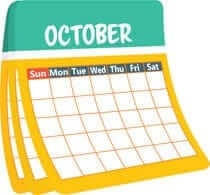 Octung, baby: Today is the first day of October, and I for one couldn't be happier. This has always been my favorite month — the changing of the leaves, a little nip in the air, the rediscovery of sweaters and other wool clothing, the World Series. It all feels Just Right.
And it looks like this October is going to be particularly good, because I have a bunch of great events on my calendar. Check this out:
Oct. 4: I'll be seeing the great Australian band the Moles, with Guided by Voices guitarist Doug Gillard opening for them. That's some A-list talent right there.
Oct. 12: I'll be seeing the Scientists, a super-important Australian punk band who've been playing since the late 1970s but are just now doing their first U.S. tour. Very stoked for this. Show has been cancelled. Dang.
Oct. 13: I'll be seeing one of my all-time favorite bands, the Feelies, who are doing a special set of Velvet Underground covers. Should be fantastic.
Oct. 14: Pickle Day! 'Nuff said.
Oct. 15-16: For these two days, I'll be attending the taping of the Puppy Bowl and its Kitten Halftime Show. Big shout-out to Animal Planet for once again inviting me!
Oct. 20: Jon Springer, who runs the tremendous Mets by the Numbers site, is having us over for a pig roast. This will be three years, almost to the day, since the last pig roast we attended at his place. That one was a hoot, and I'm expecting this one to be the same. Jon says this one will be "German-style." Öink!
Oct. 22: My friends Julie, Kris, and Lydia will be hosting their annual music trivia contest to benefit cancer research. I was part of the winning team two or three years ago, and I think my team came in second place last year. Always a fun time for a good cause.
Oct. 23: The great comic artist and illustrator Michael Kupperman will be doing a presentation about the book he wrote about his child-genius father. This is part of a Tuesday-night series of presentations I often attend at the Parsons School of Design, which are almost always excellent.
Oct. 26: For years I've been attending the annual Food Film Festival, where they show short food-centric movies and feed you the food that you're seeing onscreen in real time (which sounds chaotic but actually works surprisingly well). It's always a great time, and on this night I'll be viewing/eating a program devoted to foods of New York.
Oct. 27: The Tugboat Captain's brother and sis-in-law will be in town to join us at The Velvet Underground Experience, a multimedia exhibit devoted to the Velvets. Then, later on, I'll be going back to the Food Film Fest for a barbecue-themed program. What a day!
———
Not too shabby, right? Of course, attending all of these events will mean missing a lot of football games, MLB postseason games, and even World Series games. But there's more to life than the latest ballgame, and all this stuff makes me appreciate how lucky I am to live in NYC. Here's to October!
• • • • •
[adrotate group="2″]
• • • • •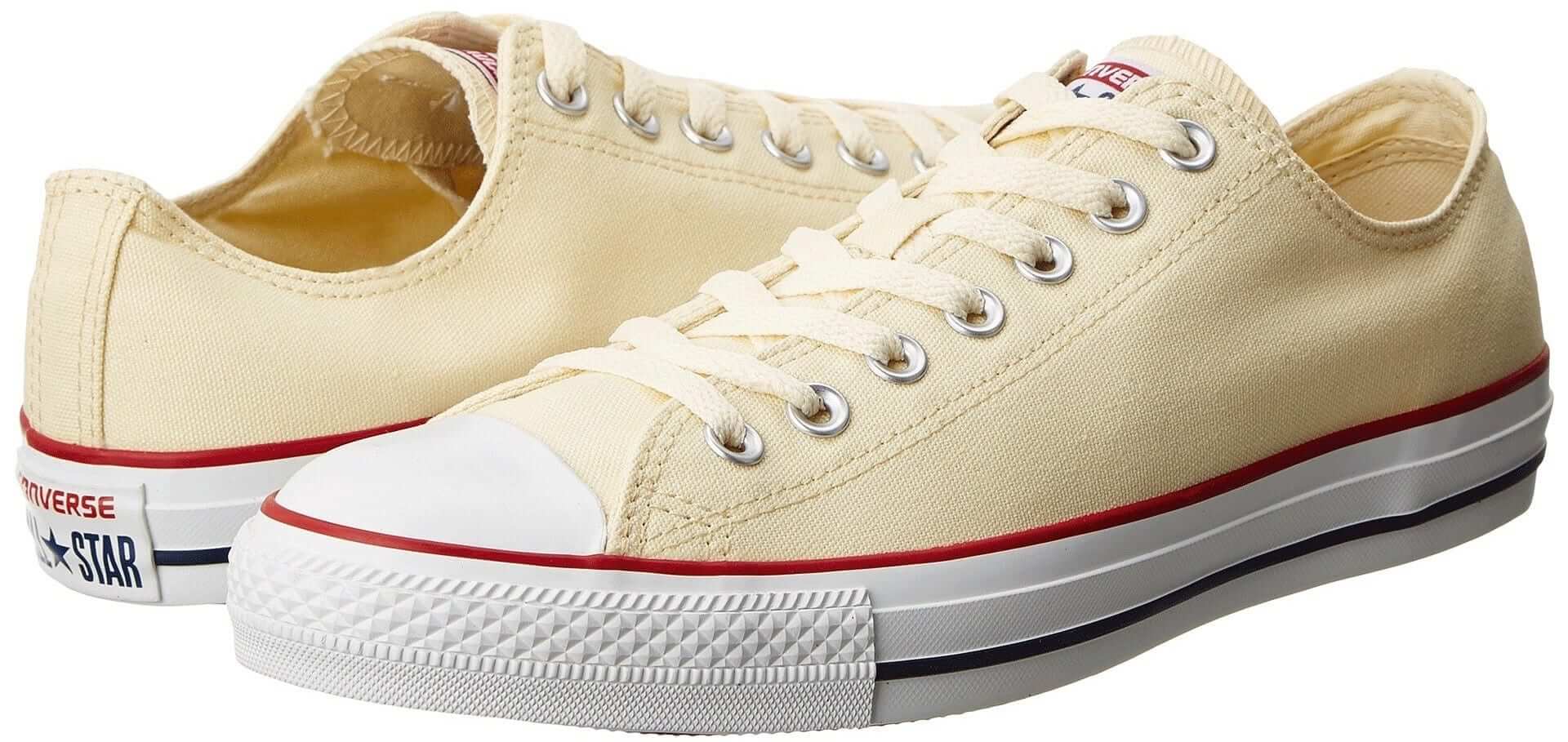 Footwear alert: My friend Mac says he was told by a clerk at the Converse flagship store in Manhattan that the company is phasing out its "natural white" color option (aka off-white, vintage white, cream, etc.). Sure enough, if you look for that color on the major online shopping sites, most sizes are sold out.
So if you're a Chucks fan and are partial to that color (as I am, at least in the summer), I strongly suggest that you stock up on a few extra pairs — if you can find them in your size. I poked around on eBay last night and found a new pair of natural white low-tops in my size for only $14 plus shipping, so all is not lost — at least not yet.
• • • • •
[adrotate group="2″]
• • • • •
The Ticker
By Jamie Rathjen

Baseball News: The last weekend of the regular season left us with one more blue-vs.-blue matchup between the Rays and Blue Jays (from Brian Hattab). … Mets P Noah Syndergaard broke his bat while swinging without hitting the ball. … Tigers 1B Niko Goodrum uses a camouflage glove (from Mike Chamernik).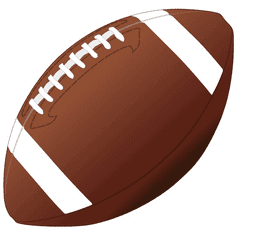 Football News: The CFL's Montréal Alouettes wore their grey alternate uniforms for what Wade Heidt thinks is the only time this season. However, the uniforms featured a new white helmet that was blank on one side and had a number on the other. … D-II Colorado School of Mines wore helmet stickers for It's On Us, a campaign to stop sexual assault on college campuses (from Reggie Golden).

Hockey News: A Panthers social media post reveals that the team may have camouflage and Hockey Fights Cancer warmup jerseys this season (from Danny Lopez). … Vancouver Giants (WHL) G David Tendeck has a new mask (from Wade Heidt). … New jerseys for the NCAA's UMass Lowell, including a 35th-anniversary patch for Hockey East, and new jerseys also for Mercyhurst. If you think Mercyhurst's jerseys are Whalers-esque, that seems like the idea. … The Flyers' new mascot, Gritty, inspired a fan to bake these cookies (from Jack Wade). … Here's a look at how the team name for a prospective NHL franchise in Seattle is being chosen (from a reader who didn't give his name).

Basketball News: The Cavaliers hosted an intrasquad scrimmage at Wright-Patterson Air Force Base in Dayton and continued the military theme by wearing camouflage-logo warmup shirts (from John Bedell).

Soccer News: New third kit for English Championship team Middlesbrough. … Bayern Munich fans have been loudly protesting their team's kit for this season, which is red/blue/red. The protesters want written into the club constitution that the kit, not just the club colors, is to be red and white. … Atlético Madrid winger Antoine Griezmann wore very elaborate custom boots, featuring him in uniform for both Atlético and France, for Saturday's Madrid derby with Real Madrid (from Josh Hinton). … Blue-vs.-blue in the English women's top tier between Birmingham City and Manchester City. … Scottish Championship team Dunfermline Athletic have worn special red shirts three times so far this season. The shirts commemorate the actions of a group of seven World War I soldiers, the leader of whom was a lifelong Dunfermline fan, in September 1918.

Grab Bag: New first- and second-choice kits for England's national rugby union teams. … Hard to see, but NASCAR driver Paul Menard, who is from Wisconsin, has a Bucky Badger-themed HANS (i.e., head and neck support) device (from @dofunny9). … Hmmmm, do we need an "I'm Still Calling It NAFTA" shirt? (From Todd Morss.)