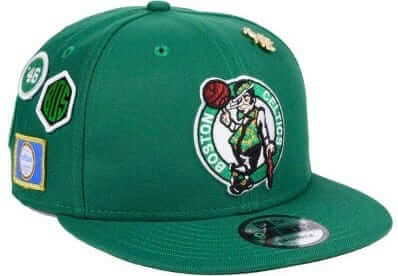 The NBA draft takes place tonight which means we'll be seeing lots of NBA draft caps. Normally, I don't care about draft caps, which are basically just a pointless merchandise category, but reader David R., who prefers not to use his full name, has identified an interesting inconsistency in this latest crop of NBA headwear that's worth discussing.
Take it away, David:
The NBA draft caps have fun little patches that list the years of the teams' founding, city/state flags, shortened alternate city names, and more. I thought it was fun departure from the usual sleek-looking hats.

But upon closer inspection, there are terrible inconsistencies in the standard that was applied — if there even was a standard — for determining each team's the founding year. Some caps get the founding year right, some list the team's first year after the NBL/BAA merger in 1949, others list the team's first year in its current city. It appears that the folks at New Era and/or the NBA don't know the league's history, or at least didn't care about sweating the details. Or maybe the teams had their own ideas about what they wanted to be listed as their founding year.

For example:

• The Hawks were founded in 1946 and moved to Atlanta in 1968. The year shown on their cap is 1949 — their first year in the new NBA after the NBL/BAA merger.

• The Warriors were founded in 1946; they moved to San Francisco in 1962 and to Oakland in 1971. Their hat says 1946.

• The Kings were founded in Rochester as a semi-pro team in 1923. They became a pro team in 1945, an NBA team in 1949, and a Sacramento team in 1985. Their hat lists 1985 as the founding year.

• The Pistons were founded as the Zollner Pistons factory team in Fort Wayne in 1941 and moved to Detroit in 1957. Their hat accurately lists 1941 as the founding year.

• The Nets were founded as the New Jersey Americans in 1967. They later became the New York Nets, the New Jersey Nets, and then, in 2012, the Brooklyn Nets. Their hat lists 2012 as the founding year.

• The Jazz were founded in New Orleans in 1974. They moved to Utah in 1979 and their hat lists 1979 as the founding year.

• The 76ers were founded as the Syracuse Nationals in 1946. They moved to Philadelphia in 1963 to become the 76ers. Their hat lists 1949 as the founding year.

• The Lakers were officially founded in Minneapolis as the Lakers in 1947 (the NBA ignores the Detroit Gems of 1946-1947) and moved to L.A. in 1960. Their draft hat lists 1948 as the founding year.

• The Clippers were founded in 1970 as the Buffalo Braves. They became the San Diego Clippers in 1978 and the Los Angeles Clippers in 1984. Their hat lists 1984 as the founding year.

• The Pelicans' hat lists 2013 as their founding year, which ignores the franchise's earlier incarnation as the Hornets.

• The Thunder's cap lists 2008 as the founding year, ignoring the Sonics' existence.

• The Spurs were founded as the Dallas Chaparrals in 1967 and moved to San Antonio and became the Spurs in 1973. Their draft hat lists 1973 as the founding year.
And so on. You could argue that they should always go by the franchise's earliest incarnation, or that they should always go by when the team began using its current identity in its current city — but whichever standard they apply, they should at least apply it consistently.
Great work by David, who has summarized all of this in a handy spreadsheet.
The draft, incidentally, will be taking place just a 10-minute walk from Uni Watch HQ. Fortunately, I'll be walking to a different neighborhood destination, where a much more compelling entertainment option awaits.
• • • • •
[adrotate group="2″]
• • • • •
Click to enlarge
Hyphen hype: History of a sort was made last night in Kansas City, as Rangers pitcher Austin Bibens-Dirkx and catcher Isiah Kiner-Falefa formed the first hyphenated-surnamed battery in MLB history. I was hoping for lots of mound conferences so we could see the two hyphenated NOBs together — hobnobbing HNOBs, so to speak — but then I lost a lot of my enthusiasm for that when I saw that Kiner-Falefa's hyphen is obscured by his chest protector. Disappointing. (You can see both NOBs in this pregame photo, but somehow that's not as satisfying as an in-game shot.)
Interestingly, Bibens-Dirkx and Kiner-Falefa constitute two-thirds of all the hyphenated-surnamed players who have ever played in the big leagues. The only other such player: former pitcher Ryan Rowland-Smith.
As more and more modern families use hyphenated surnames, it seems fairly obvious that we'll be seeing more players with hyphenated NOBs. And that raises a question: In the sweepstakes for MLB's longest NOB (a mark still held by Jarrod Saltalamacchia, with 14 letters), should hyphenated names count the same as non-hyphenated names, or should they be two separate categories? For hyphenated NOBs, should the hyphen count as a letter? As a character? Not at all?
Discuss.
(My thanks to @deetee64 for pointing me toward the pregame photo of Bibens-Dirkx and Kiner-Falefa, which was taken by @sillywabbit40.)
• • • • •
[adrotate group="2″]
• • • • •
The Ticker
By Alex Hider

Baseball News: Cleveland 2B Jose Ramirez wore his Mother's Day socks under his pajama pants Tuesday night (from Brad). … The scoreboard at Petco Park used a Braves logo instead of an A's logo after Tuesday night's game (from Richard Paloma). … The Braves apparently use a slightly varied script for their letterhead as opposed to their road uniform (from Cameron Ilich). … The Nats have sold advertising space on their infield tarp to Skittles (from Max Weintraub). … Artist Daniel Duffy used the names of all the Phillies players throughout history to draw Citizens Bank Park (from  @mixedmediashop). … Astros 2B Tony Kemp is selling a "Hugs for Homers" shirt, with a portion of the proceeds going to the Astros Youth Academy (from Ignacio Salazar). … Paul Bastia notes that during the Pawtucket Red Sox game last night, reliever Josh A. Smith followed starter Josh D. Smith. Unfortunately, the PawSox don't wear NOBs. … Here's what the uniforms looked like for the South Atlantic League Northern Division All-Star team looked like on Tuesday night (from Scott M. Trembly). … The Hokkaido Nippon-Ham Fighters of Japan's Pacific League will wear "Hokkaido Be Ambitious" jerseys for a series beginning July 20 (from Max G.). … The Portland Pickles wore Portland Mavericks throwbacks last night (from @I_am_orange). … Somewhat incredibly, the MLB Network's in-studio set has home plate facing the wrong way (from Ted Zeigler). … A Phillies fan got a black eye and other facial injuries after she was hit in the face by a hot dog launched by the Phillie Phanatic.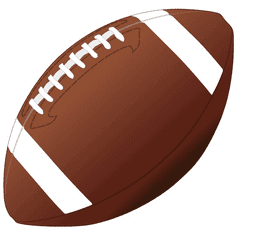 Football News: Lost in the news about the Bears' new orange alts was the fact that the Bears will still wear their Monsters of the Midway throwbacks for a game this season, in addition to the orange design. This story on the team's website says the NFL "is allowing teams to wear alternate jerseys in addition to a classic jersey that was formerly described as a throwback." Could we see more teams adopt throwbacks to take advantage? (From Bill Schaefer.) … Denver's football stadium will be called Broncos Stadium at Mile High until the team comes up with a new naming rights advertiser (from Brad Darby). … Vikings WR Stefon Diggs is calling for the team to go mono-purple this season (from Eric Thompson). … The early-'70s Chargers had some FIOB inconsistencies with Deacon Jones and Lee White (from Pro Football Journal). … Looks like Akron will have matte gold facemasks in the rotation this season (from Jim Vilk).

Hockey News: Las Vegas's mayor made good on her Stanley Cup bet with Washington's mayor and posed for a photo in an Alex Ovechkin jersey — an old jersey, by the looks of it. The jersey contains an alternate captain's "A," rather than Ovechkin's current "C," meaning it was probably made between 2007 and 2009. … Lex Levy found a photo of former Leafs D Kent Douglas wearing eye black during an indoor game against the Bruins in the 1960s. … Reader Michael Bialas found a CCM hockey-branded Brannock Device at a sporting good store in Wisconsin. … Brian Wulff found this old photo of Jerry Garcia wearing a blank Canadiens jersey. … Capital One Arena is undergoing a planned renovation and is allowing fans to purchase seats and seat bottoms from the arena (from John Gagosian). … This Hot Wheels logo looks familiar, right Whalers fans? (From Hoot.)

Basketball News: Someone at Georgia Tech decided to create Photoshop images of G Josh Okogie in each NBA team's uniform and then put the images in a roulette wheel (from Michael Rich). … Creighton's basketball arena is getting a new corporate-advertised name.

Soccer News: Both Spain and Iran wore their away kits due to a "color clash" in their World Cup match yesterday, even though it seems their home kits hardly clashed, if at all. In addition, Russia was forced to wear solid red socks to avoid a sock clash with Egypt on Tuesday (from Josh Hinton). … Here's a handy World Cup uni tracker, built by Zachary Labrosse-R. … If you were watching the World Cup yesterday and found yourself wondering why Morocco was abbreviated "MAR" on the score bug, here's a good explainer (from @vovomeena and Greg Tish). … This story offers a look inside the dressing rooms of World Cup teams (from Neil MacLeod). … New crest for Lille OSC of French Ligue 1 (from our own Jamie Rathjen). … Gladbach, a team in the German Bundesliga, had their home and away kits for next season leak yesterday (from Josh Hinton). … More from Josh and Ed Zelaski: SV 1860 Munich, a third-tier German team, unveiled their kits for next season yesterday. … San Francisco City FC of the Premier Development League will wear pride uniforms on June 24. … New kit for Eintracht Frankfurt (from Ed Zelaski). … New kits for Gold Coast Inter AFC (from Icarus Football). … New kits for Wolverhampton Wanderers. Earlier leaks had shown a different jersey advertiser (from Josh Hinton).

Grab Bag:  A Tire Discounters store in Kentucky built a Wildcat sculpture out of tire scraps and put it on display (from James Gilbert). … Canada's Northwest Territories province uses terrific bear-shaped license plates. Beats just about any state in America, IMO (from Benji King). … This infographic is a great look at all the different suits Iron Man has worn throughout all the comic books (from @walbergLines). … The city of Dublin, Ohio — a suburb of Columbus — is holding a contest to design a new city flag (from Doug Helmreich).
• • • • •
[adrotate group="2″]
• • • • •

What Paul did last night yesterday: Yesterday morning I went to visit my mom. On the way, I stopped at the cemetery where our family has a small plot. I stopped there in part so I could take photos to show my mom (she can no longer handle the long drive to/from the cemetery but likes to see photos just to make sure everything's being well maintained) and in part because I like to check in there at least once every year and think about my family.
Our cemetery plot that has one of those "mothership" stones with the family name, and then individual stones for the deceased. As I've occasionally mentioned here on the site, our family name was originally Lewkowitz, not Lukas (my parents changed it in the late 1940s, shortly after they got married — your standard Jewish assimilationist move), and the plot was established in the 1950s by my grandfather, Charles Lewkowitz, so of course he put "Lewkowitz" on the mothership stone.
For many years, I didn't much care about our cemetery plot. Part of it is that our family isn't big on ritual or ceremony (religious or otherwise), and part of it is probably that I was just too young and immature to care about such things. But another part is that I felt no connection with the name on the mothership stone. I wasn't born with that name, and I never knew my grandfather (he died when I was an infant). So at some point — I think in 2000 — I suggested to my father that we should have "Lukas" added to the mothership. He agreed, and now the mothership stone has both surnames.
I now feel a much greater connection to our family plot. Some of it is just that I'm older and care more about certain things than I did when I was younger. But a lot of it is seeing my surname up there. It's funny how much that apparently matters to me.