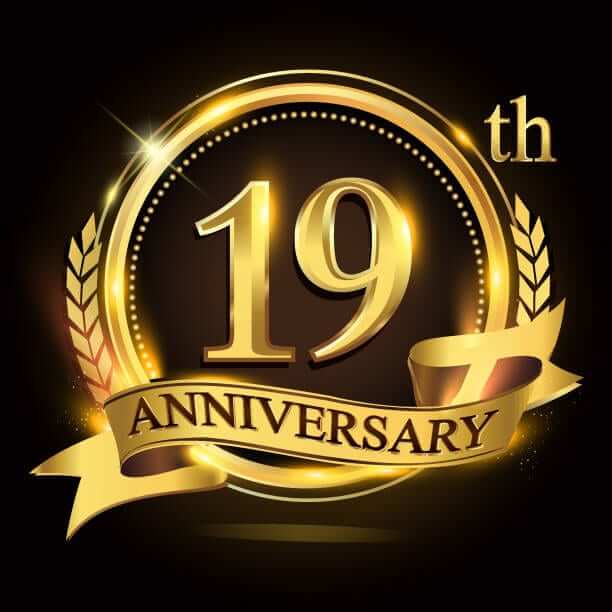 [Deputy Editor's Note: Even though Paul is still on vacation, today is a very special date at Uni Watch. He's deserves the lede today. — PH]
It Was 19 Years Ago Today
By Paul
Hi there. I'm currently on vacation, but I wanted to check in because today is a special day on the Uni Watch calendar. May 17, nine days ago, was the 12th anniversary of the first entry on this website, but it was 19 years ago today — May 26, 1999 — that the very first Uni Watch column appeared in the now-defunct sports section of The Village Voice. Here's how it looked (click to enlarge):
It was essentially the first installment of what we now think of as my annual MLB season-preview column, except it wasn't really a preview because it appeared in late May. But there had never been anything like Uni Watch up until that time, so the whole idea of chronicling the season's uniform changes seemed novel and interesting, even if the season was already nearly two months old.
I wrote another column four weeks later, and another one four weeks after that, and that's how Uni Watch got started. The Voice killed their sports section in the fall of 2003 (my editor left the news for me on my home voicemail, which I heard while calling in from a payphone at the Lightning Field — I'll always remember that), so I briefly moved the column to Slate. Then I convinced ESPN to give me a shot in the summer of 2004, and I've been with them since then. This website, which was designed to supplement the ESPN column, launched in May of 2006.
If I had been smart, I would have waited nine days to launch this site, so the site's anniversary and the larger Uni Watch anniversary would sync up. I've sometimes wondered if we should just split the difference between May 17 and May 26 — either May 21 or 22 would work — and call it Uni Watch Day, sort of like the way Lincoln's and Washington's birthdays have been merged into Presidents Day. But then I think, "Nah, I like getting to celebrate two distinct anniversaries," so there you go.
Pretty amazing that this media project has lasted this long. A lot of the credit for that goes to you folks. Thanks for all your contributions, for all your ideas and suggestions, for all your support and encouragement, and just for showing up here each day. And that goes quintuple for those of you who've been Uni Watch readers all the way back to the Village Voice days. You're the best.
One year from today: Uni Watch's 20th anniversary!
[adrotate group="2″]
Classic Ballpark Scoreboards
Our scoreboard creator Gary Chanko, after a long hiatus, has returned to grace us with "Series V" in the set of Classic Ballpark Scoreboards. This feature will occasionally appear on weekends.
Here's Gary (click on image to enlarge):
. . . . . . . . . .
Classic Ballpark Scoreboards – Series V
by Gary Chanko
In this edition of Classic Scoreboards it's back to Atlanta for a retro visit to one of the finest minor league ballparks in the early to mid-twentieth century.
Ponce de Leon Park
(a.k.a Spiller Park, 1924-32; nickname: "Old Poncey")
Baseball Home of: Atlanta Crackers (1907-64); Atlanta Black Crackers (Negro Southern League (1920-37 and 1940-52)
Opened: May 1907; Rebuilt 1924 after fire.
Closed: After 1964 season
Demolished:1966 The site is now the Midtown Place shopping center
Before SunTrust Park, Turner Field, and Fulton County Stadium there was Ponce de Leon Park. Old Poncey served as the home for Atlanta minor league baseball for nearly six decades.
The scoreboard was located in center field as seen in this photo. Make note of the large tree on the steep bank to right of the scoreboard. The tree is located in an unfenced gap between the scoreboard and the right field group of billboards.
The tree will become the signature feature of the old ballpark, but more about that later.
Scoreboard Oddities
The illustration depicts the pre-game scoreboard as it appeared before a game in late June 1956. The scoreboard was a manual operation except for the electronic At Bat, strike-ball-out, and hit/error indicators.
An unusual feature of the scoreboard design is the inclusion of scores for a full 13 innings. Typically we would expect go see Run, Hit and Error totals after the 9th or 10th inning. Also unexpected, at least for a AA minor league venue, is the inclusion of full line scores for out-of-town Southern Association games. Additionally the full slate of American and National League games are shown.
You can catch a brief look at the scoreboard in this 1939 Opening Day video. (about the 2:30 min mark)
Billboards, Advertisers and Some Trivia
The scoreboard was surrounded by three layers of advertising billboards. Interestingly the billboard to the left, sponsored by the Franklin Printing & Manufacturing Co., displayed the current Southern Association league standings.
Above the Franklin billboard is Gordon's, an Atlanta company founded in 1932, but almost eighty years after the invention of the potato chip. What were they waiting for! (If you're interested, the history of the potato chip is here.)
The remaining billboards on the right side featured well known beer brands and three local laundry enterprises.
Philco, at the time was becoming one of world's largest furniture producers, is prominent at the top of our scoreboard. You may remember the Philco brand as a long time leading US maker of radios, TVs, and home appliances and entertainment electronics. But before the company's demise in the 1970s, it was also huge maker of fine furniture for its entertainment systems.
And lastly, the other notable advertisers are WSB TV, Channel 2, the local broadcaster for Atlanta Crackers games and Ford. The Ford Motor Company in 1961 would acquire the then bankrupt Philco Corporation.
The Thing to Know
As noted above, the signature feature of Ponce de Leon Park was a giant magnolia tree on the steep embankment in center field, 462 feet from home plate. There was no center field fence and balls hit to this area were in play.
But hit the ball into the tree and it was a ground rule home run – the only ballpark in baseball history with a ground rule allowing an outfield tree! Babe Ruth and Eddie Matthews are reported as the only players to hit balls into that magnolia.
In the late 1940s, the team's new owner eliminated the unique ground rule with the installation of an outfield fence from the left field foul line to center field as shown in this aerial view.
The beloved magnolia tree still stands today and continues to provide cuttings for future generations of magnolias.
~ ~ ~ ~ ~ ~ ~ ~ ~ ~
If anyone is interested in purchasing a digital copy of these posters, Gary is working on an online purchase option. In the interim you can contact him directly at Classicscoreboards@gmail.com.
[adrotate group="2″]

Kreindler's Korner
I had the distinct pleasure of featuring the wonderful artwork of artist Graig Kriendler on two occasions over the summer and fall of 2017.
For those who don't wish to click the links, Graig paints baseball heroes (and regular guys) from the past, and is an immense talent.
Occasionally, I will be featuring his work on Uni Watch.
Here's today's offering (click to enlarge):
• • •
Title: "The Soiled Collegian"
Subject: Fred Tenney, 1897
Medium: Oil on linen
Size: 12″ x 16″

Though not a Hall of Famer, Fred Tenney was considered one of the best first basemen of all time. It's especially on the defensive end that he earned most of his well-deserved adulation – he's credited with being the originator of the playing-off-the-bag style, which would eventually become the norm for the position. He's pictured here in his 1897 Boston Beaneaters finery, which happens to be the same year he became their regular at the first corner. In fact, his arrival to that position was so transformative that by mid-June of that season, he happened to turn the first 3-6-3 double play in the history of the bigs.

It was also mid-June of that 1897 season that the Beaneaters had a uniform change. They had opened the season wearing threads which were described in most newspapers as being 'astoundingly hideous.' Complete with a large deep blue circle on the chest (inside of which 'BOSTON' was written in white), the caps were black, and then a white shirt, gray slacks and blue stockings. Their new uniforms returned to an older style complete with a bib front, which had mostly gone out of vogue by the mid-1880s. The same vintage sentiment applied to the logo, which was now an Old English 'B.' The color scheme returned to a more familiar red, white and black.

The change must have done the Beaneaters good. Tenney's club won the National League title that year, reasserting their dominance on the diamond in the last decade of the 19th century.

Fred ended his career in 1911 with Boston. In addition to his defensive records, he also mustered a .294 lifetime average, with seven .300+ seasons in his 17-year tenure.
• • •
Thanks, Graig! You can (and should!) follow Graig on Twitter.
[adrotate group="2″]
The Ticker
By Anthony Emerson

Baseball News: Many people love powder blue unis, but what about powder blue caps? In another chapter of Weird Chicago White Sox Uni History, the Pale Hose wore a powder blue cap for just three innings in 1966. In a related piece, the White Sox also had special pinstriped coaches caps from that same year! (thanks to everyone who sent this in). … Ben Zobrist with the throwback stirrups and cleats Thursday afternoon. Gorgeous (from @MBDChicago). … When Red Sox P Rick Porcello went out with some of his teammates to receive a ceremonial first pitch prior to last night's Sox-Braves game, he was the only one still in his BP jersey (from Logan Jakubajtys). … Speaking of the BoSox, P Eduardo Rodriguez's glove is awfully close in color to his softball top, no? (from @ANewEnglandGuy). … Scott Durham noticed that the stripes on Adidas baseball pants start at an odd place, the back of the belt tunnel. … Okay, how awesome are these Potomac Nationals "Halfway to Halloween" promo jerseys? Super awesome, right? (from Max Duchaine). … On June 16, the San Jose Giants will become the San Jose Churros. Here's a look at the cap for that game. … The Sussex County Miners of the CanAm League debuted their new gold jerseys last evening (from Ross Smith and @LevityNYC). … For Stranger Things night, the St. Paul Saints will have upside down jerseys (from Dustin K.). … The Hanshin Tigers wore these kick-ass late 70s/early 80s throwbacks Thursday night against the Yomiuri Giants (from @MistaMaxG). … Oregon State is going with a stars-and-stripes batting helmet logo for Memorial Day weekend (from Mario Flores). … 60 years ago, Northwestern won its only outright Big Ten baseball title wearing these gorgeous threads. Article here (from Kenneth Traisman).

NFL News: Also posted in the NBA section: Rockets F Gerald Green had the Houston Oilers logo braided into his hair (from Mike Chamernik).
.

Hockey News: Vegas is pretty serious about the #NoCaps thing (from Dustin Perez).
Frankly, I think this is genius, if it's real — PH
.
.

NBA News: Cross-posted from the NFL section: Rockets F Gerald Green had the Houston Oilers logo braided into his hair (from Mike Chamernik). … Another Gerald Green tidbit: he went into the arena Thursday night wearing a Hakeem Olajuwon All-Star throwback jersey. He previously wore a throwback Dee Brown jersey in the 2007 Slam Dunk Contest, so Green certainly knows his history (also from Mike Chamernik).

College/High School Hoops News: FAU has a new court, including palm trees, adding the slogan "Winning in Paradise" and changing the center court logo to FAUs's owl head logo away from their full-body owl logo (from Jake Elman).

Soccer News: Arsenal's new alternate kit has been leaked to Footy Headlines. … Morocco's entire World Cup kit set was released yesterday. … Iran's World Cup home kit was revealed yesterday. … West Ham United's home, road and alternate kits were all released yesterday (from Josh Hinton). … The following are all from Jamie: new home, road and GK kits for Walsall, new home and third kits for Shrewsbury Town (they're keeping this season's road kit), and last but not least, new home and road kits for Stevenage.

Grab Bag: Meghan Markle (or, officially now, Duchess Meghan of Sussex) had her royal coat of arms released yesterday, and it features several references to her home state of California (from Kary Klismet). … Aussie Rules Football is mired in a bit of clash jersey guernsey controversy (from John Roemer).
[adrotate group="2″]