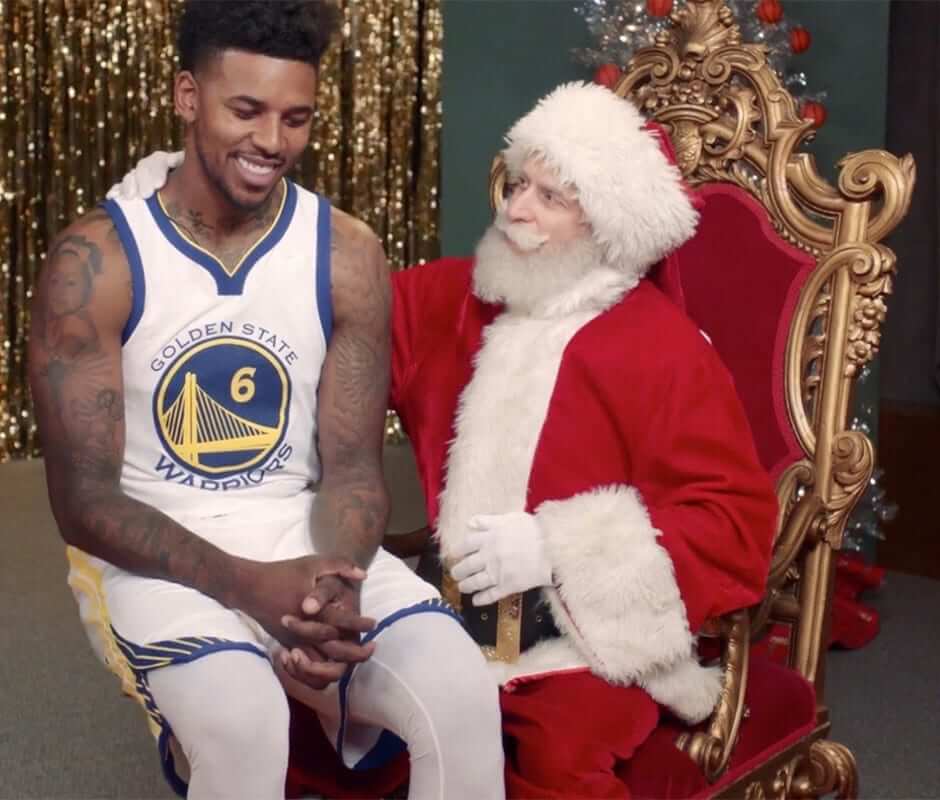 Lots of people, myself included, were surprised when the NBA didn't have Christmas Day uniforms this season, a development that was widely attributed to Nike's resources being stretched too thin as the company took over the league's uniform program. That won't happen again next season.
According to a source who I trust, the Christmas uniforms will return to the court this December. No images yet, but here are some details:
• As usual, there will be five Christmas Day games. All 10 teams will have new uniforms for the occasion. The home teams will only wear the Christmas uniform on Dec. 25; the five road teams will have an additional opportunity to wear their Christmas uni for one home game at a later date.
• Unlike the Adidas-era Christmas uniforms, which were basically templated cookie-cutter designs (some of which were pretty good, others not so much), these new designs will be team-specific. Similar to the "City Edition" uniforms, they will represent something from the team's and/or city's history and heritage.
• The NBA schedule won't be released until later this summer (it usually drops in August), so it isn't yet clear who'll be playing on Christmas Day, but it's safe to assume that it'll include the Warriors, Celtics, Lakers, and whichever team LeBron James is playing for. Nike has come up with designs for 17 teams, just in case.
In the big scheme of things, these Xmas uniforms aren't really that big a deal. I mean, most of us will be busy doing something other than watching basketball that day, right? Still, it's fun to have an NBA scoop ahead of Conrad Burry, who's usually the first one with this type of news.
• • • • •
[adrotate group="2″]
• • • • •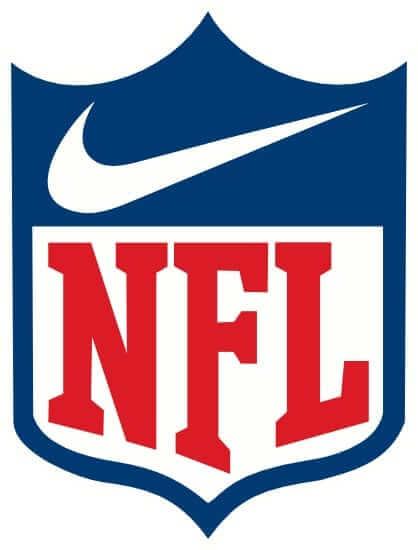 Big day for NFL uniforms: The Jaguars and Dolphins will reveal their new uniforms today. The Jags' live event will begin at 11am Eastern, although I'm hearing that the actual uniform unveiling won't take place until sometime closer to 12:30pm. The event will be livestreamed on the team's website.
Naturally, there was a last-minute leak. It happened last night, when some people spotted workers putting up a display featuring the uniforms at Jacksonville International Airport. You can see several additional photos here.
If those really are the uniforms, I'm disappointed by the lack of gold, but we've known for a while that that would probably be the case. In any case, we'll get a better look in a few hours.
As for the Dolphins, whose uni change will reportedly be more of a tweak than an overhaul, they're not doing a live event, so the new designs will apparently be announced via press releases and social media. The time frame, as I understand it, is likely to be somewhere in the noon-12:15pm range.
I'll have my say on both new uni sets over on ESPN.com at some point in the early afternoon, along with follow-up coverage here on the blog tomorrow morning.
• • • • •
[adrotate group="2″]
• • • • •
This past season, we shared our 25 Defining Moments in Dallas Stars history. This one didn't make the cut, although it is legendary in its own way… pic.twitter.com/ObxLMJYNA6

— Dallas Stars (@DallasStars) April 18, 2018
Moooood uplifter: Lots of teams have lousy uniforms at one time or another. But it's not often that a team can admit that it had a lousy uniform, and even rarer that a team will go out of its way to poke fun at itself over its lousy uniform.
That's what the Dallas Stars have done in the video shown above, which is about the team's early-2000s Mooterus jersey. They even use the term "Mooterus"! The whole thing is playful, creative, fun, and four of the most enjoyable minutes you'll probably have today. Kudos to all involved.
A confession: I always kinda liked the Mooterus uni. Of course, you can't unsee the fallopian connection once it's pointed out, but I still thought it was a handsome design, and I still don't understand why Mooterus was singled out for ridicule while another notable Texas sports logo was not: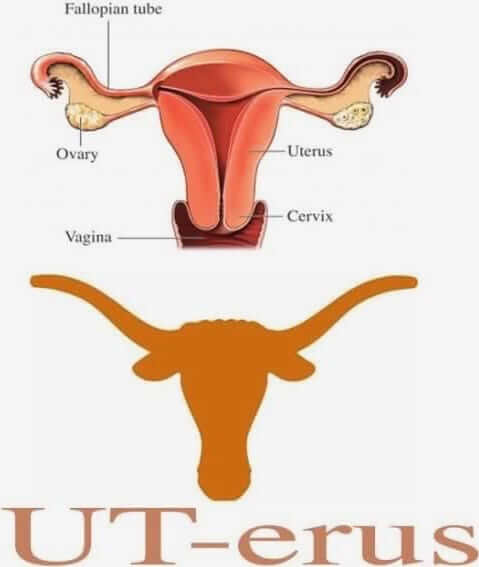 • • • • •
[adrotate group="2″]
• • • • •
Click to enlarge
Just another morning at Uni Watch HQ: Uni Watch girl mascot Caitlin has always been a little monkey, climbing hither and thither. Every now and then she'll get ants in her pants and jump up on top of the Coke machine. (Yes, there's a Coke machine.) I have lots of oddball canned goods and other display items up there, so I'm always worried that she'll knock some stuff over, but she never does.
Caitlin, incidentally, has a birthday fast approaching. But we'll have more about that in a few weeks.
• • • • •
[adrotate group="2″]
• • • • •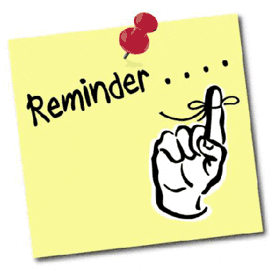 Assorted reminders: In case you missed it earlier this week, there was news on a variety of fronts. One at a time:
• Our friends at Ebbets Field Flannels are raffling off a New York Knights T-shirt to a lucky Uni Watch reader. Details here.
• There's updated news regarding the upcoming Uni Watch cap program, which will likely feature at least three different designs. Details here.
• And we also have news regarding the Syracuse Chiefs' upcoming Brannock Device Night promotion, where I'll be throwing out the first pitch. Details here.
• • • • •
[adrotate group="2″]
• • • • •
The Ticker
By Paul

Baseball News: MLB has a logo for interleague play. It isn't used very often, but it showed up on a bunch of chairs in the visiting bullpen at Yankee Stadium during this week's Yanks/Marlins series (good spot by Gabe Billig). … The Royals are selling a bunch of old bullpen and dugout phones (from Alex Manners). … Detroit has a pennant to celebrate pennants! (From Doug Tribou.) … Turns out there was one A's player who wore the classic 1968-style stirrups during Tuesday night's throwback game: relief pitcher Emilio Pagan, who was warming up but didn't get into the game (from unprotectedsox). … Former Mets 1B and current broadcaster Keith Hernandez was wearing a 1986 Mets uni for some sort of video shoot yesterday (from webmaster John Ekdahl). … Late-'90s Padres-inspired fauxbacks upcoming for the El Paso Chihuahuas (from @DrummerbrinSD). … The Dodgers and Padres will play a three-game series in Mexico on May 4-6 and will wear commemorative cap patches for the occasion (from Max G.). … Phillies 1B Rhys Hoskins has a chip in the brim of his batting helmet. … Yet another pin-wearing MLBer, and a weird one: Tony LaRussa with a Green Bay Packers Super Bowl XLV champions pin on his cap (from Josh Tremblay).

College Football News: Good video on how Indiana used to have different helmet colors for eligible and non-eligible receivers back in the 1940s, which eventually led to an NCAA rule change (from Ryan Cotter). … New centennial logo for Western Kentucky (from @FletchTopper).

Hockey News: The is pretty awesome: Old and new Penguins logos passing each other on the Pittsburgh Incline. … Speaking of the Pens, equipment manager Dana Heinze lines up the players sticks in uni-numerical order (from Phil Johnson). … Check it out: Over 100 Blues program covers (from @mrmichael21). … Avs G Jonathan Bernier took a shot to the mask and had to switch to a plain white mask.

NBA News: Celtics G Terry Rozier has been wearing sneakers designed by a New Hampshire teen-ager (from Bryan O'Nolan). … Here's how the Jazz's 2017-18 record breaks down by uniform (thanks, Phil).

College Hoops News: It was announced yesterday that soccer teams Manchester United and Liverpool will be playing a game this summer at Michigan Stadium in Ann Arbor. As part of the announcement, Man U and LFC players exchanged jerseys with Michigan basketball players.

Soccer News: With the USL's Carolina Railhawks changing their name to North Carolina FC, the team is offering to replace any posters or merch that local businesses have in their stores (from James Gilbert). … New away kit for Croatian team NK Varteks (from Ed Zelaski). … New home kit for Liverpool (from Moe Khan). … Also from Josh: New home kit for the Deer Park Rangers. … Real Salt Lake is debuting new black kits this Saturday (from Paul Cherrington). … Cross-listed from the college hoops section: It was announced yesterday that Manchester United and Liverpool will be playing a game this summer at Michigan Stadium in Ann Arbor. As part of the announcement, Man U and LFC players exchanged jerseys with Michigan basketball players.

Grab Bag: Volkswagen plans to change its logo next year. … I don't know jack about eSports, but apparently you can now get personalized OWL jerseys. … Pittsburgh police detectives have been ordered to bring riot gear and full uniforms to work until further notice, in case there are riots if President Trump fires special counsel Robert Mueller.