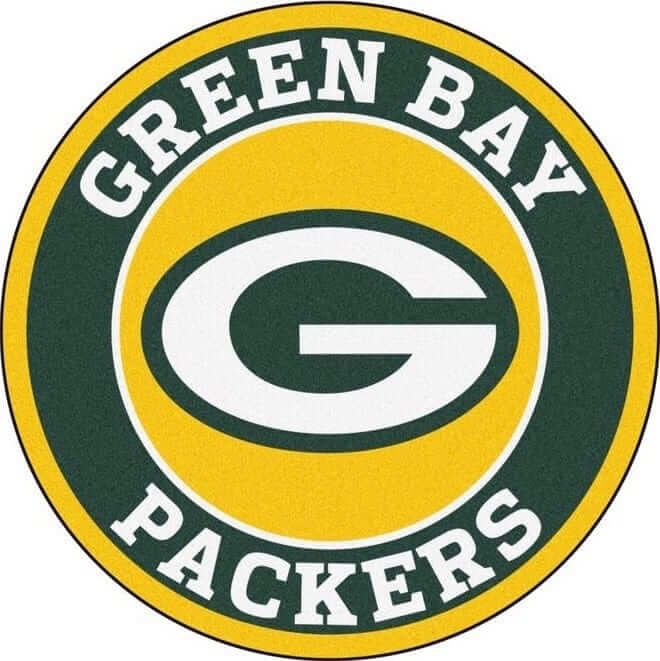 I received an interesting note the other day from reader Andrew Beckman, as follows:
I just finished reading Packers historian Cliff Christl's fine book Packers Heritage Trail. At one point he covers the origins of the team's 'G' logo (it debuted in an intra-squad game on Aug. 5, 1961, at the old City Stadium) and notes the logo was revised to a more oval shape prior to the 1970 season. I was not aware of the revision.
Neither was I. Before we go down that rabbit hole, let's start with how the Packers' original logo was created. It's spelled out nicely in this short video:
Did the logo actually change from 1969 to 1970? Photos appear to bear this out. First let's look at this photo from 1969 (we can be sure of the year because of the NFL 50th-anniversary patch):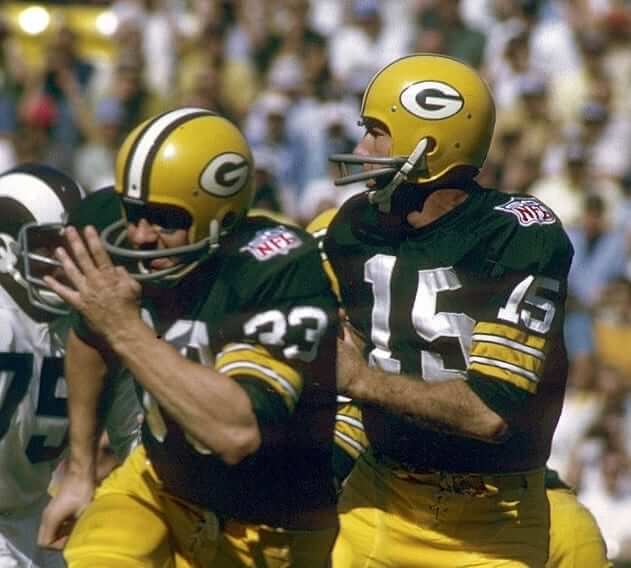 Now let's look at this Associated Press photo from 1970 (there's no way to know for certain that the date is accurate, but the AP tends to be good about dates):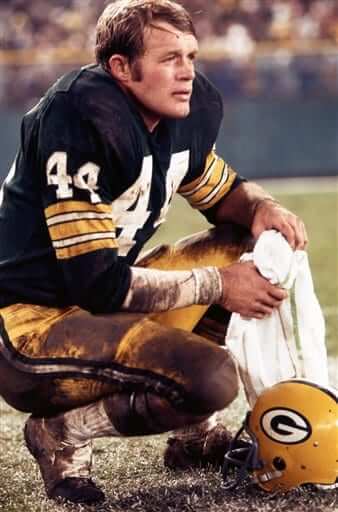 Now let's compare the two helmets side by side — 1969 on the left, 1970 on the right (click to enlarge):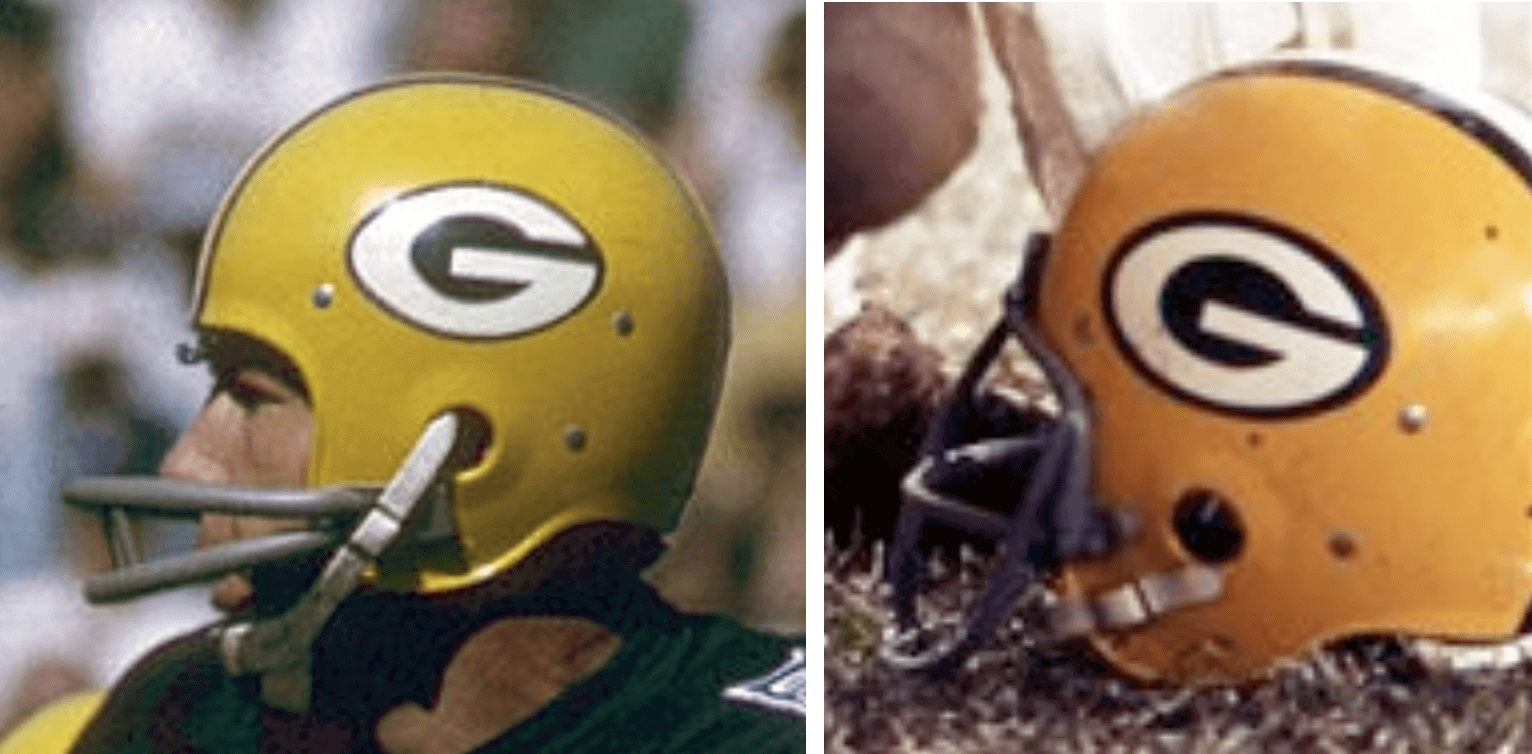 At first glance it might seem like they just expanded the green border around the logo. But if you look closely you can see that the overall logo shape did indeed become more oval, with the shape of the "G" clearly changing as a result. One way to see this is to look at the negative space inside the two "G" letterforms — they're clearly different.
This is, obviously, a very subtle distinction. Was it intentional, or did it just happen accidentally because the team switched to a new decal supplier or something like that? (That would never happen today, of course, because things are much more standardized now, and digital to boot, but graphic standards were a lot more mutable back in the day.)
If you look again at the passage from the book, it just says that "the Packers reshaped their 'G' logo into more of an oval shape" — it doesn't give any sense of how or why that happened. So I contacted the author, Cliff Christl, and asked him. He said he couldn't tell me because a source had sworn him to secrecy, so it's still not clear how or why this logo revision took place.
In any case, it's all very interesting. I'll be alerting SportsLogos.net honcho Chris Creamer, so he can update his Packers logo page accordingly.
• • • • •
Going, going…: Today is the next-to-last day to enter our Jaguars-redesign contest. Full details here.
• • • • •
Culinary Corner: It was 70something degrees yesterday in NYC — a record high for Feb. 21 — so I got out the charcoal and fired up the grill. Pretty sure it's the earliest date I've ever done that.
Nothing fancy — just a London broil, some corn, and some scallions (plus my landlord tossed on some burgers) — but damn did it taste good.
Granted, it's a little messed up for it to be this warm, so it's a bit ironic (or symbolic, or something like that) that I marked the occasion by putting more carbon into the atmosphere. But still: February grilling!
For all of these, you can click to enlarge:
• • • • •
The Ticker
By Paul

Baseball News: White Sox P Hector Santiago created a very makeshift DIY jersey for Photo Day (from Todd Usher). … What's better than a player named Scooter Gennett? A bobblehead showing Scooter riding a scooter (thanks, Alex). … Jarrod Saltalamacchia, currently without an MLB gig, has been playing in Mexico, where his 14-letter surname doesn't look so huge amidst all the advertising nonsense (from @fittedsflannels). … There's high-cuffed, and then there's really high-cuffed. Yikes (from Robert Hayes). … New blue Sunday alternates for the Montgomery Biscuits (from Kristopher Sharpe). … Lots of uni number switcheroos in Red Sox camp, all summarized here (from our own Anthony Emerson). … New 25th-anniversary baseballs for the Northwoods League (from Zachary Loesl). … Clarification on yesterday's Ticker item regarding MLB teams wearing Stoneman Douglas High School caps during their spring training openers: All teams will wear the caps for pregame workouts, plus teams have the option of wearing the caps during the games (from Anthony Emerson again).

NFL News: Some old Cowboys cheerleading costumes are headed to the Smithsonian. … 49ers WR Marquise Goodwin tweeted a photo of himself in a Photoshopped mono-white uniform and asked fans for their feedback. … Rudy Gutierrez was watching a Raiders game from 1979 and noticed inconsistent "2"s on the jerseys. … We've all seen old photos of NFL coaches wearing suits and fedoras on the sidelines, but how about a coach in a suit and a straw hat? That's Paul Brown of the Browns. Also, I note that he's wearing his wristwatch on his right hand. Was he a lefty? (From @tjcttr.)

Hockey News: Seattle's potential NHL team will kick off its inaugural season ticket drive starting next week, so the Great Wheel was lit to resemble the old Seattle Metropolitans logo (from Markus Kamp). … A Chicago Tribune reporter suggests that Blackhawks fans who are upset about their fellow fans who recently taunted Capitals F Devante Smith-Pelly with racist chants should wear Smith-Pelly jerseys the next time the Caps are in town. Unfortunately, the Caps won't be in Chicago again this season. … Reprinted from yesterday's comments: According to this old New York Times article, the Kings, Seals, Penguins, Blues, and Red Wings were all planning to switch to colored skates in 1970. As it turned out, only the Seals, Blues, and Pens went ahead with it, at least based on the known photographic record (from longtime commenter Jet). … G.I. Joke jerseys tomorrow night for the Tulsa Oilers (from Mike Iles).

Basketball News: The Heat are adding a memorial patch for the Stoneman Douglas massacre victims (from Mike Chamernik). … New pink uniforms for the Auburn women's team. … We may not have mentioned that Stanford has worn new GFGS alternates a few times this season (from Kary Klismet). … Mike Selock was watching the documentary Jacksonville Who?, about Jacksonville University's improbable run to the national title game against UCLA in 1970, and saw Jacksonville playing a team with "Buccaneers CVI" on the back of the jersey and just a number on the front. I had no idea what that was about, but lots of people on Twitter told me that it's the College of the Virgin Islands. Fascinating! … Northwestern will new uniforms for Senior Night tonight (from Dan Sagerman). … Kansas State wore shooting shirts in support of Texas's Andrew Jones, who's battling leukemia (from Riley Gates). … Illinois State and Drake went red-vs.-blue last night (from Josh Hayes).

Soccer News: Toronto FC played the Colorado Rapids in CONCACAF Champions League two nights ago, and they went burgundy vs. red, with the Rapids wearing last year's burgundy kits instead of their newer design (from Ian Gerig). … New primary shirt for Argentina Racing Club (from Ed Zelaski).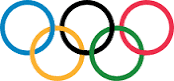 Olympics News: Here's a faaaascinating piece about Korean food at the Olympics (NYT link). … American skier Mikaela Shiffrin brought 35 pairs of skis (NYT link) to the Games. … Short track speedskaters are literally lopsided (NYT link). … As I've said all along, figure skating is really musical theater, not a sport. But if the Olympics have to have musical theater, it's definitely better to see them to skating to AC/DC instead of what they usually play. … The US speedskating uniforms are generating chatter because of their contrasting crotch design. … Faaaascinating piece on how physicists don't fully understand why curling stones curl. Highly recommended. … American skier Lindsey Vonn has the initials "D.K." and a heart written on her ski helmet and the Greek word for "believe" on her right glove, all in tribute to her late grandfather, Don Kildow, who built his hometown's first ski hill and was a competitive ski jumper himself (from Kary Klismet). … American hockey player Hilary Knight was spotted wearing a USA Soccer cap.

Grab Bag: Interesting piece on The Players' Tribune (NYT link) and its implications for sports journalism. … The Yukon government is facing a storm of criticism after spending nearly half a million dollars on a rebranding logo and website redesign. … Apple's old rainbow-striped logo is making a comeback. … New helmets/decals for UNC lacrosse (from James Gilbert). … New logo for Doctor Who. … New logo for the ABC-TV affiliate in Norfolk, Va. … Spectacular photos of vintage Michigan roadside attractions here (big thanks to John Korinek).