By Phil Hecken
Follow @PhilHecken

A couple of months ago, we had our first instance of a team wearing its color rash (hereafter known as CR) uniforms on a non-Thursday, when news broke the Patriots would wear their all-blue CR unis on a Sunday. What we did not know at the time, or at least Paul didn't (nor did I) was that the NFL had relaxed its rules on CR wearing. Since then, several teams have gone against what had been Thursday-only protocol for the garish duds.
We later found out (Paul covered it here and I expounded upon here (scroll down)) was that teams no longer were prohibited from wearing their CR unis on any day but Thursday (or rather, allowed to wear them any day, as long as they didn't wear them for a TNF game), AND the Washington Club flexed its muscles and refused to wear their gold CR unis for a Thursday night game, instead wearing mono-burgundy.
Protocol was further broken last Sunday, when the Dallas Cowboys wore their white CR pants (previously worn only with the white CR tops), with their "unlucky" blue jerseys. Perhaps coincidentally, their opponents, the NY Giants, wore their own throwback CR unis.
Now, I'm not sure if this was a one-time exception (because the Giants wore their CR unis) or if the league has further relaxed its rules. But the Cowboys combo of blue over white still marked the first mixing-and-matching of CR unis.
Now, we all know that the CR unis for the most part suck (there a scant few exceptions, like the New Orleans Saints, whose CR unis are arguably better than their regular unis). Head-to-toe monochrome anything (except, maybe white) looks like shitty high school football. So, the CR unis themselves, and by themselves, are a travesty. But…
what if certain elements from the CR unis could be taken and worn with a team's regular jersey or pants? And what about ditching the mono-socks and shoes. Could we have an ointment for the rash?
. . . . . .
Last weekend I put out a call for help from a graphic designer/photoshopper, and a bunch of you responded (I thank you all for your interest, and perhaps we can use your services down the road). But the first gentleman to positively reply was Matthew Blinco who agreed to help me with a little project you're about to see below. I asked Matthew if he'd be able to take some of the CR unis (either pants or jerseys) and see how they'd look if they were mix/matched with regular parts of the uniform, and paired with contrasting socks. The results were interesting. I'm not ready to say I think the NFL should let teams go hog-wild and use different elements of the CR program with the regular unis (as the Cowboys did), but some of them don't look so bad. And if teams could replace the God awful TNF CR unis with a mix/match, it might actually make some of the games a little more…viewable.
I put together a list of several teams for Matthew whose CR unis I thought could be adapted to the mix/match template, and he was able to photoshop them all together for me. Let's take a look…and see what you think! (Click any images below to enlarge.)
• • •
BUFFALO
My first thought was to see how the Bills would look wearing their red CR tops with their regular white pants. I think this one works:
I probably should have left well enough alone with that, as I also asked Matthew to mock up the blue jerseys over the red pants. It's an interesting combo, but it looks waaaay off with the white hats:
• • •
SEATTLE
As you'll immediately see, this one was a mistake. I thought the lime/neon green jerseys might look ok with a pair of pants that weren't also…lime/neon green. I was wrong. Nevertheless, Matthew did up a set with the blue, white and gray pants the Seahawks currently have in the rotation. Nothing saved that horrid top.
• • •
ATLANTA
The Falcons didn't just get all red unis for CR, they actually got entirely new unis — and both the jersey and pants look better than anything (but the fauxback) that the Falcons currently wear. I asked Matthew for a mock of the red jersey with black, gray (which they don't currently have) and white pants — (the gray itself would be a nod to the 1979-89 Falcons). I think you'll be pleasantly surprised at how good these look:
I asked Matthew to do the white pants both with red and black socks:
Granted, the Falcons don't have white pants that match those shown (those were simply the red CR pants swapped out), but how good do those unis look with white pants and red socks?
. . .
Since the Falcons also wear a really nice fauxback alternate (and they could use those white pants with the CR jersey if they want), I also asked Matthew to see how that fauxback jersey would look with red or gray pants. Those results weren't as nice:
The gray pants kinda give a Dirty Birds feel, but I'm just not feeling it:
• • •
LOS ANGELES
To much acclaim, both last season and this, the Chargers went with a royal blue CR uni (and swapped in a gold facemask), and those unis clearly evoked memories of the mid-70s/early 80s Chargers (those had gold pants). I asked Matthew if he could mock up that jersey (and helmet) with their current white pants, and also to create a set of gold pants. I think these might be a nice replacement for the current navy tops:
It's not quite as great as their early 1960s unis, but it's a nice reminder of those days.
• • •
DENVER
The Broncos unis (in which they've won three Super Bowls) look dated now (and IMHO they never looked as good as the iterations they wore pre-1997). So when the NFL gave the Broncos non-97-17 templates and allowed them to put the old decal on their hats, I was pumped. Of course, the monochrome orange is brutal, but the jersey and helmet are awesome. So, how about we just throw a pair of white pants with those, shall we?
BOOM! Now we're cooking with gas. Whatever it takes, the Broncos need to immediately petition the league for a pair of normally striped white pants and wear this combo for the rest of ever.
• • •
LOS ANGELES
From the 1940s through the advent of the TV era, the Rams wore gold jerseys, although those were always worn with white pants. For their CR outfits, the Rams were given an all gold look. I like that jersey, and since I like (usually) the pants to match the hats, I asked Matthew to mock up an inverse throwback. I probably should have specified royal for the pants, rather than just "blue," but Matthew mocked up a CR modification with darker blue pants. It's interesting, but I'm not loving it:
• • •
JACKSONVILLE
I feel bad for the Jags — they have arguably the worst uniform (and certainly the worst helmet) in pro football, and for their CR uni, the NFL gave them the worst CR outfit (unless Seattle does that for ya) in the game. But, those mustard pants — they might not look so bad if combined with the black or teal tops, right? Surprisingly — they don't look terrible:
OK, we should probably spend our energy trying to convince the team to completely scrap the current unis, rather than putting other combos together, but it would be interesting to see maybe ONE CR game where they went away from the mono-mustard.
• • •
MIAMI
OK, clearly everyone agrees the Dolphins should just wear these (and add a white top) all the time. But the NFL decided to give the team garish all-orange CR unis, which actually look even worse than Denver's all orange set. So how might they look if they were to swap aqua elements for their next CR game?
OK, maybe not. Although I kinda like the aqua over orange — it's very Miami. But with the white hat, the aqua/orange doesn't really work. Maybe we just fight for them to make the throwbacks their full time unis, yes?
• • •
NEW ORLEANS
Just for shits and giggles, I wanted to see how the white CR top (which is gorgeous) would look with OLD GOLD pants (not the current metallic gold they wear). If they could just fix the helmet, this isn't bad:
Now, if they wear their black tops (in the same style as the white CR top) and change the metallic gold to old gold, we'd have a winner for sure. Because this mono-black isn't cutting it anymore.
• • •
OK — that's it for now. I thank you for indulging me — know first and foremost I'm not advocating more than one or two of these mockups to be made semi-permanent (the Broncos would be the one I'd really advocate for, and I like the look of the Falcons CR tops with white pants, as well as Buffalo's red jersey/white pants combo), but as long as the NFL seems to be relaxing the CR rules, maybe teams can ditch the full mono shit and start wearing some of the elements separately on CR/TNF days. Of course, ideally the NFL should be looking into THROWBACK Thursdays, and not CR if they want to get fans watching. Or maybe not. I'm sure I'm a bit too old to be their target demo these days.
If you guys have any additional suggestions for possible CR mix/matches (and to all those who offered their services as photoshoppers — feel free to mock a few up), let's hear them.
I want to thank Matthew for all his help this week. Even if you guys don't like the results, it wasn't for him lacking the skills and effort. He did my bidding — direct all hatred towards me. LOL.
Your thoughts?
Here's more on Matthew:
Matthew Blinco is a graphic designer in Nashville, TN and co-founder of local apparel brand Project 615, you can find your new favorite tee at project615.org. He also buys and sell vintage clothing as a hobby an you can follow him at @relikvtg on Instagram. Matt has been a UW reader for 8-10 years and had 2 designs chosen to win in the Lewis & Clark league design contests a couple of years ago. You can see his portfolio at cannonballcreative.com and is open to freelance opportunities. You can follow him on twitter @mpblinco.
.

.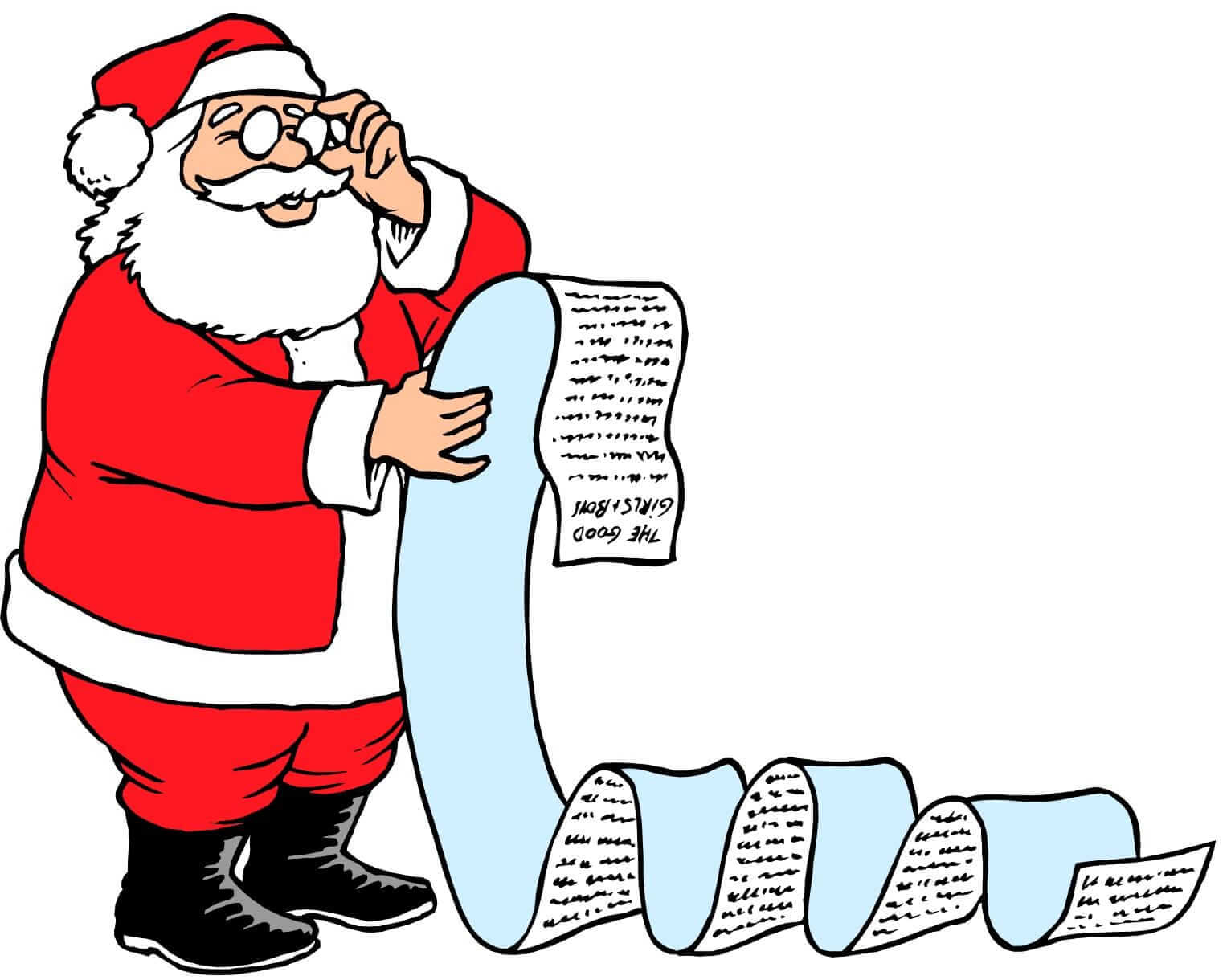 And new a few words from Paul:
Hi there. In case you missed it on Friday, my latest ESPN column explores a simple question: Why can't figure skaters wear uniforms instead of costumes? Check it out here.
Also from Friday, our annual year-end raffle is now underway. Full details here.
Finally, Santa's elves say that if you want Christmas delivery for a Uni Watch mini-helmet, a Uni Watch membership card, a Naming Wrongs T-shirt, an ugly sweater T-shirt, or anything else from the Uni Watch march shop, it's now or never. Thanks.
.

.
Uni Watch News Ticker
By Phil

Baseball News: Interesting cap being worn by Kyle Schwarber here. Jimmy Knodel asks, "Is this a personal logo for Schwarber? Tied to his @smokiesbaseball days? Or did he work for Dominos at some point?" — Turns out it's the logo for his charity, Neighborhood Heroes (from Tyler Cox). … Here's our best look yet at the new Nationals alternate blue jersey (from Matt). And here's and additional look, showing the ASG patch. … Scott Wilkinson notes, "not sure if this has been mentioned but it's amazing how much the BasketBall Miami unis look like they could fit into the Marlins rotation." I've been calling for a blue Marlins alternate for years now. … Here's an interesting New York Mets placemat seen at a trade show (from Jim Brunetti).

NFL News: OOPS! Connor Mangan notes, "apparently the NFL does not know their own league logos." … The Philadelphia Eagles have officially announced their uniform selection for their Week 15 game against the New York Giants on Sunday. It's (surprisingly) a combo they've not worn this season. … This great cover of Sports Illustrated from 1963 is one of the earliest predictors of the coming Super Bowl, but those Chargers unis are divine (from Bruce Menard). … In a bit of photoshoppery unbeknownst to Chris R. about today's lede, here are the Patriots with color rash tops and white pants (but also with a white hat, which is a no-no under the one helmet rule). … Speaking of color rash, the Detroit Lions broke out their color rash unis yesterday. More photos here. Not sure why you'd need a ski mask indoors, but OK. The Lions went all out for their CR, even changing their wall wrap to gray (from Erik Kissel). … If you're going to look like a ballerina… (from Peter Tulupman). … Here's a uni screw-up I don't remember. If you scroll down in this article, you'll see a game played on September 14, 2003 "in which the Broncos came to the stadium in their road white jerseys when the host Chargers were planning to wear white, and were supposed to be the team that declared their uniform color. The Broncos were fined $25,000 as a result." … Check out this awesome video footage of a very cold game in Cleveland, featuring Dan Pastorini in a ski mask! (from Funhouse). … The Atlanta Falcons will wear 'No. '60' on their helmets to honor Tommy Nobis, who passed away earlier this week. … The Chiefs wore all red (but NOT a CR) last night, and Garrett Johnson observed, "looks like Demetrius Harris forgot his socks."

College Football News: New Florida State University Coach (and former Oregon HC) Willie Taggart has said he is open to alternate FSU uniform combinations. Here's a look at pretty much every combo they've worn over the years. … "Pulled up the '94 All-American team intros on the Bob Hope Christmas special. It looks Sapp may have forgotten his game jersey so they improvised," says Steven Santillo. … The Oregon Ducks paid respects to the victims of the Las Vegas Shooting (as well as Casey Eugenio, who was injured in practice this week) on their helmets at yesterday's Las Vegas Bowl (from many submitters). Lineman Tyrell Crosby (as was reported in yesterday's ticker) also also changed his uni number to 58, to honor the shooting victims. … Here's a look at the Bowl Season patches (from The Emblem Source). … Oh my, the Miami Hurricanes look to be wearing their all black alternate for the Orange Bowl (from @BigJ52). … The FBI is searching for a suspect who wore a University of New Mexico football jersey while robbing an Albuquerque bank. … Check out some very cool die-cut 1894 Stanford football tickets at the Herbert Hoover Library (from Scott Held). … We knew this already, but here are some additional looks at Georgia's Rose Bowl uniforms. … Possibly something weird happening in the D-II national championship. Guy has No. 92 jersey but No. 93 helmet (from Everett Corder). … The mascot for the New Mexico Bowl is this shirt that doesn't have arms or a head (from @bryanwdc). … As you may be aware either from reading UW over the years, or if you happen to be a fan — the Division III powerhouses seem to all wear purple. So, what happened yesterday? The DIII National Championship game was color on color and of course, both teams sported some purple (from Jonathan Cain). … Florida State has promised more combos, and already they're showing off white over white and garnet over white to recruits (from @Broc1984). … The Shrine Bowl was apparently played yesterday, and Champion still makes unis (from Bill Darragh).

Hockey News: Here's a pretty good article, with a ton of great old photographs, on the "first" NHL season 100 years ago. Definitely worth a read. … The Ottawa Senators' Mike Hoffman taped over his helmet logo, most likely Reebok from look of helmet (from Mario Vasquez). … "Apparently, the Philadelphia Blazers of the WHA played in a movie theatre," says Miles Filbert. … "On @hockeynight, Prime Minister Justin Trudeau's son Xavier is wearing an older model replica #Canadiens jersey rather than the one the #Habs are wearing for the #NHL100Classic," writes James Beattie. … Also from James, "Craig Anderson of the #Sens sporting the retro jersey for the #NHL100Classic pictured next to original #Senators goalie Clint Benedict." … Colorado College hockey debuted their new black unis last evening (from @NerdsThatZeke).

NBA News: "The @utahjazz City Edition jerseys will apparently be popular with Univ of Utah fans (since this basically just looks like a Utes hat) but reviled by the rest of us," says Lets Chat About Hats. Also from Lets Chat: "New Era has released its "City Series" of NBA caps, which presumably reflect each team's City Edition uniform (to my knowledge a number haven't been released)." … Dear God, the Minnesota Timberwolves neon green unis are…well, you come up with the adjective (from Chris Howell).

College Hoops News: Yesterday, Louisville wore the cringe-inducing Red Iced Out uniforms that are "reflective," so certain areas illuminate when hit with a flash. … Louisville basketball has replaced the "CARDS" wordmark on the back of the neck with the Cardinal head logo. Here's a better look at the new back of the neck logo (from @steagles1). … Stephen F. Austin University has some rather large NOBs (from Andrew Lopez). … One of the players on Western Kentucky was missing a NOB yesterday (from Andrew Jacobs). … Oklahoma State unveiled some new black uniforms for yesterday's game against FSU. … The Nevada Women's Basketball team broke out their "Battle Born uniforms yesterday (from John C. Fremont). … Yesterday Oakland University debuted new all-yellow unis for their matchup with Michigan State at Little Caesars Arena. Submitter Timothy Pontzer says, "The jerseys has an Oregon-ish feel complete with a subtle digital camo print." … Weber State was wearing new alternate grays for the first time this season last night. Submitter Sean L. included a tweet that noted "Script-ish Wildcats across front. Pine Bluff in black." … In football, Utah vs. BYU is often color vs. color (and they call it the holy war). So, in hoops, the teams went color vs. color (from Zac Ipson).

Soccer News: Lionsbridge FC, a USLPDL soccer team launching on the Virginia Peninsula in 2018, have announced their new jersey for the 2018 season (from Lionsbridge FC). … Here is a clean look at the DeKalb County United logo (from Jeff Ryder). He adds, "Note also the barbed wire at the top, as that was invented in DeKalb." … Uh oh. Looks like FIFA is in trouble again. But this time it's over not respecting and supporting the patents of the proprietary foam inventor (from Tommy Turner).

Grab Bag: This is disturbing: São Paulo just passed a bill to allow companies to put ads on school uniforms and @alexcuadros says "it's about time we turned our children's literal bodies over to the free market." (Sent in by Bryan O'Nolan). … Here's kind of a cool story from "my" home Island: A group of Long Island police officers will don a different uniform this weekend: as Santas and his elves, serving underprivileged families. … Willard Kovacs send us this fascinating video on how rubber bands are made.
.

.