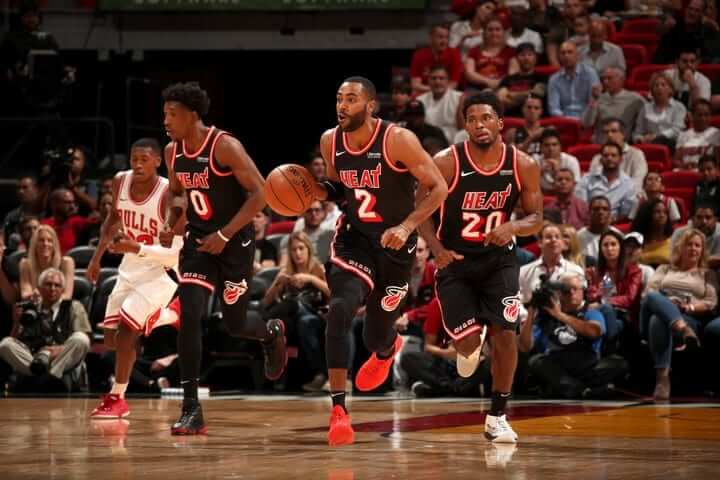 The Heat didn't waste any time getting their new black throwbacks onto the court. After announcing them on Tuesday, they wore them on Wednesday night against the Bulls (lots of additional photos here).
When the throwbacks were revealed on Tuesday afternoon, I thought something about the chest insignia looked a bit off, but I couldn't put my finger on it and didn't have enough time that day to pursue it. But now I've done some photo research and discovered, to my surprise, that there was a lot of variation in the Heat's chest wordmark during the franchise's early days. Here are some shots from the team's first four years of existence (click to enlarge):
Man, that's a lot of variation! I see three different versions of the "A" and at least two different versions of the other letters. This might be common knowledge to some of you, but I had no idea. (Update: I've now been informed by reader/commenter Jack O'Connor that the 1988 photo is of Brent Barry, who played for the Heat in 1997-98. Ugh — Getty Images' notoriously bad photo dating strikes again. Or maybe I just messed up. But while the year may be off, the basic point of the wordmark's inconsistency remains.)
So which version ended up on the throwbacks? Let's take a look: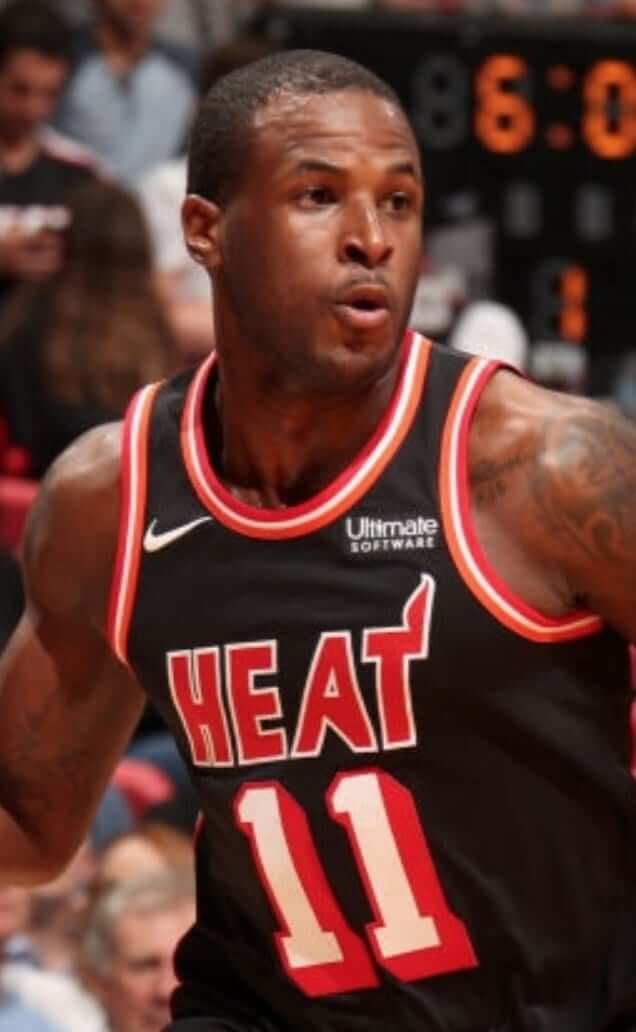 I don't think that "A" matches any of the original versions.
I haven't yet had time to conduct similar comparisons of the white jerseys from those early years. I'll get around to it, but feel free to pursue that on your own if you like.
In any case, it's interesting to see a team whose uniforms were so non-uniform. A good reminder that things aren't always as standardized as we like to think they are.
• • • • •
Click to enlarge
So that's why the NHL players won't be participating: Don't look now — no, seriously, don't look now — but the Olympix are only about three months away, whee! As usual, they've started the uniform rollout with the hockey jerseys, so everyone can remember 1980 and say, "Do you believe in miracles?"
I'm guessing you probably do believe in miracles. But what about total fucking shit — do you believe in total fucking shit?
If you didn't before, you sure will now, thanks to these new Team USA hockey jerseys, which are a bad joke (see above). Canada's aren't much better: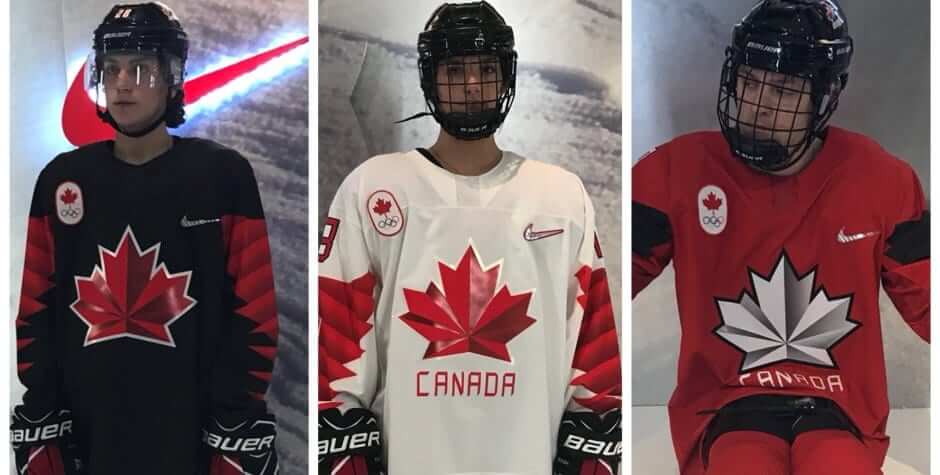 Meanwhile, everyone loves the closing ceremonies, because they're all about selling oodles of clothing that has nothing to do with sports bringing nations together, so those outfits were unveiled yesterday as well.
Soon we'll be able to have our quadrennial debate about whether figure skating is actually a sport. (It's not.) Can't wait!
• • • • •
Naming Wrongs update: Last week we launched three Naming Wrongs shirts for Reunion Arena, in NHL colors. Now we have shirts for Reunion's old NBA tenant as well. They're available in blue, green, grey, and white: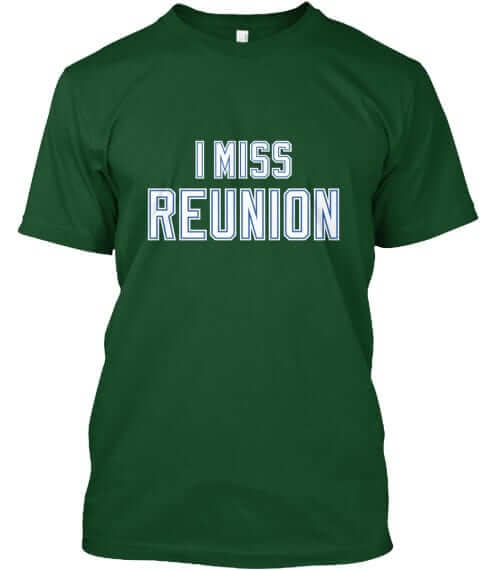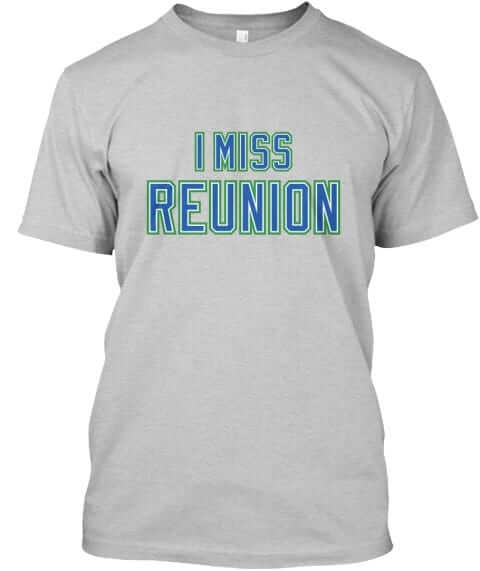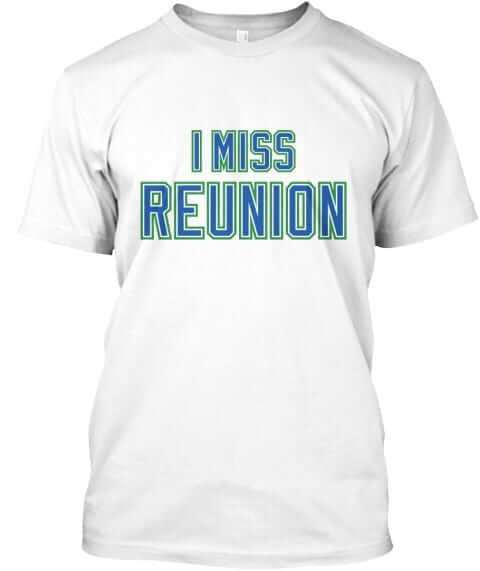 All of these designs are now available in the Naming Wrongs shop. They're also cross-listed in the Uni Watch shop, where card-carrying members can get 15% off. (If you're a member and need the discount code, send me a note and I'll hook you up.) My thanks, as always, for your consideration.
• • • • •
KRC update: The latest installment of Key Ring Chronicles is about a nut — like, the kind that goes with a bolt. Check it out here.
• • • • •
The Ticker
By Paul

'Skins Watch: An L.A. Times beat writer who's been covering the World Series says commish Rob Manfred described Wahoo as "problematic" and that Manfred plans to continue discussions with the Indians this winter (from @bryanwdc). … Washington QB Kirk Cousins appeared at a press conference yesterday wearing a T-shirt that showed an Indian-head nickel in place of the 'Skins logo (WaPo link). He's also selling the shirts on his personal website (from William Yurasko).

Baseball News: The Astros wore their orange alternate jerseys for last night's World Series finale — the only time either team wore anything other than white or grey. … Bidding on a game-used Jackie Robinson jersey has topped $1 million. … Reprinted from yesterday's comments: Looks like The Atlanta Journal-Constitution may have leaked the news that the Gwinnett Braves' new name will be the Gwinnett Buttons, which is a reference to Button Gwinnett. … Love this jack-o-lantern sewn up with baseball-style laces (from Kary Klismet). … Whoa, check out this awesome old map of organized baseball in 1940. Highly recommended (from Mark Gatti). … Here's some great 1960s home movie footage shot at a Senators game at RFK Stadium. There's additional background info in this WaPo piece (thanks, Phil). … Astros pitching coach Brent Strom wore good-luck socks adorned with the images of Boston Celtics stars Bill Russell and Bob Cousy last night (thanks, Brinke).

NFL News: Looks like the Jets will wear their kelly shade of green tonight. … The CEO of the Papa John's "pizza" chain says the NFL's anthem protests are to blame for his company's poor earnings performance, which seems like as good a reason as any to keep the protests going. … The Eagles wore G.I. Joke practice jerseys yesterday (from Blake Fox). … The Broncos wore white belts with their orange pants for one season — 1971. Here's a really good view of that (from Ray Hund). … Newly signed Pats backup QB Brian Hoyer will wear No. 2 (from Tim Medeiros). … With the Jaguars slated to wear their teal alts this weekend, a Twitter account devoted to poking fun at Jags QB Blake Bortles notes that he is undefeated in teal (from @Hail21RIP).

College Football News: James Harbaugh Jr., the son of Michigan coach Jim Harbaugh, says some trick/treaters showed up at his door dressed up as his dad (from Jim Vilk). … FAU going with a stars/stripes end zone design this week. … Saturday's VaTech/Miami game will be mono-white against mono-black (from Andrew Cosentino). … Central Michigan and Western Michigan went color vs. color last night (from John Chapman).

Hockey News: Here's a good look at the Red Wings' old diamond-C captain's designation (from Shawn Bolton). … NHL teams are adding "hockey Fights Cancer" helmet decals for the month of November (from Jerry Wolper). … " Golden Knights goalie Maxime Lagace, whose mask is otherwise Spartan-themed, has the small logo of the Canadian band Silverstein on the backplate," says our own Jamie Rathjen. "I've had a hard time finding a good photo, but you can see part of it here." … Grand Rapids Griffins G Tom McCollum has a new cold-activated mask (from Dennis Homminga).

NBA News: Cross-listed from the baseball section: Houston Astros pitching coach Brent Strom wore good-luck socks adorned with the images of Celtics stars Bill Russell and Bob Cousy last night (thanks, Brinke). … Some of the Lakers' NOBs are riding ridiculously low (from Jordan Teller).

College Hoops News: New uniforms for the Minnesota women's team (from Jeremy Formo). … New uniforms for La Salle, Richmond, and Texas Tech. … For those who are wondering, my annual College Hoops Season Preview column will run on ESPN.com next Tuesday.

Soccer News: Here's an article about the 1994 opening-round World Cup game when Ireland and Italy both showed up wearing white (from Denis Hurley). … New throwback for Juventus (from Charlie Kranz).

Grab Bag: New logo in the works for the Aussie rules football club West Coast Eagles (from Will Pike). … Here's a piece on the role of customized typography in event branding (thanks, Phil). … Home Depot sells a bunch of magnetic signs and standings boards for a variety of pro and college teams and leagues (from Jon Solomonson). … … New uniforms for the Aussie rule football team Collingwood FC (from Nick Hulett).
• • • • •
What Paul did last night: Duh, I watched Game Seven of the World Series! Kind of a stinker of a game, but that's how it goes sometimes. Congrats to the Astros and their fans.
Now there's that empty feeling that comes with the end of the baseball season. How many more days until pitchers and catchers?