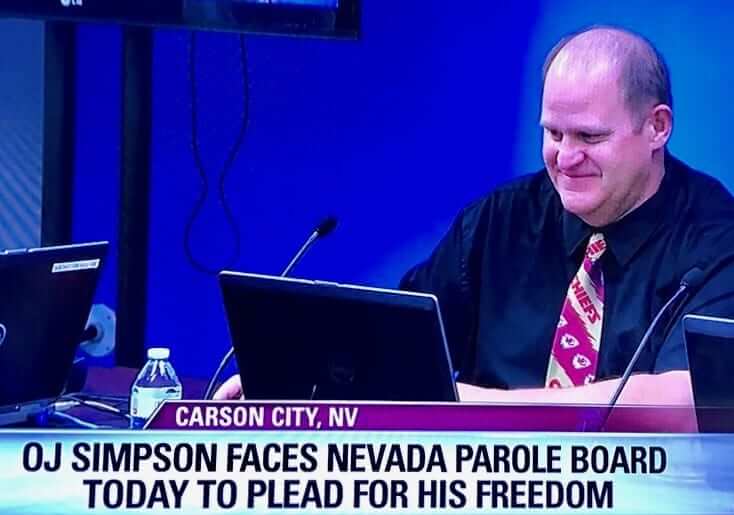 Screen shot by @MarlaTellez; click to slightly enlarge
Bizarre scene at yesterday's Nevada Parole Board hearing for O.J. Simpson, as one of the commissioners was wearing a Kansas City Chiefs necktie. Here's a closer look: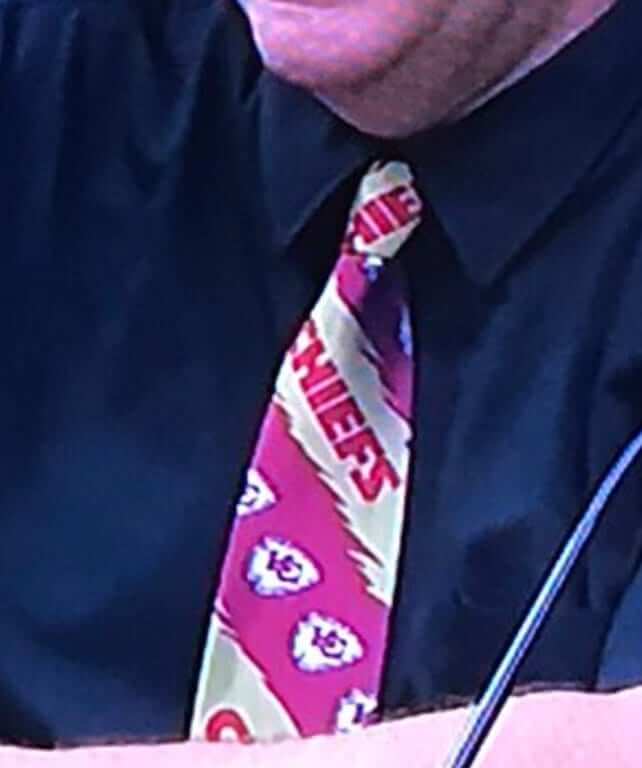 The commissioner in question is named Adam Endel. According to this article, he went to college in the 1980s at Central Missouri State, which may explain his Chiefs fandom. The tie may be an oldie that he's had for a while, because I couldn't find it listed for sale anywhere online. This means you will not be able to dress up like a Nevada Parole Board commissioner. I'll let you decide whether that's a good thing or a bad thing.
It's hard to know what message Endel was trying to send with his neckwear, though. Was he saying, "Don't worry, O.J., I'm an NFL fan"? Was he saying, "Screw you, O.J., I hate the Bills and I'm not granting you parole"? (Apparently not, given the way things turned out.) Was he trying to remind Simpson of his old pal and former Chief Marcus Allen, who allegedly had an affair with Nicole Brown Simpson?
Or maybe he just woke up yesterday morning and thought, "I'm going to be on national TV today, so I can finally wear my Chiefs tie!"
Whatever the answer might be, when it comes to Chiefs-branded attire, I'll still go with Hank Stram.
(My thanks to Zach Loesl for bringing this one to my attention.)
•  •  •  •  •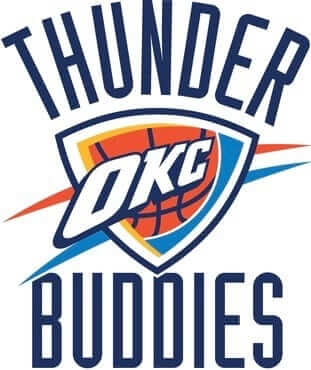 NBA update: I spent a very enjoyable 40 minutes or so yesterday as a guest on the Thunder Buddies podcast, which is conducted by Thunder beat writers Erik Horne and Brett Dawson. We talked about a lot of stuff — some of it about the Thunder, but also about the NBA and Nike, and about uniforms in general. It was a really good conversation, and I think you'll enjoy listening to it. Check it out here.
Along the way, Erik and Brett said a few things that I believe qualify as news:
1. Erik had previously reported on Twitter a few days earlier that the Thunder are scrapping their orange alternate uniform. (We had this in the Ticker earlier this week.) But during the podcast, he and Brett said the team is also scrapping its white sleeved alternate.
2. They also said it was their understanding that no NBA teams will be wearing sleeves this season. Most people have assumed that to be the case, but this is the closest I've heard to a confirmation of it.
3. Most intriguingly, Erik said that Nike plans to introduce a new alternate uniform for every team every year, right around the holiday (or, rather, holiday-shopping) season. I asked if it would be the alternate "inspired by the community" or the one "inspired by the athlete's mindset," and he said he wasn't sure. But he seemed pretty certain that each team would get a new design each year. He also suggested that these new designs would be used instead of the Christmas uniforms we've gotten used to seeing.
Never a dull moment!
•  •  •  •  •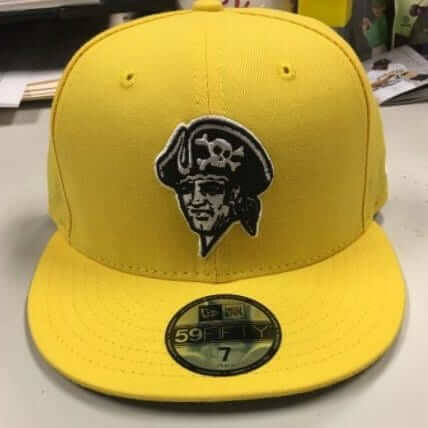 Blinding Buccos: The Pirates and Cardinals will be playing a game in Williamsport, Pa., home of the Little League World Series, on Aug. 20, and multiple sources are indicating that the Pirates will be wearing the bright yellow cap shown at right (click to enlarge) for that game.
The Cardinals will presumably have a special cap as well. There's also talk that every MLB team will have a similarly bright-colored cap that weekend, as a way of supporting the LLWS, although it's not yet clear whether these caps will be worn on the field or if they'll just be for retail.
The following weekend, Aug. 25-27, is the so-called Players Weekend, when players can wear nickNOBs and wackadoodle-colored accessories. Thankfully, I'll be on my annual August break from the blog when all of this happens.
•  •  •  •  •
Membership update: Six new designs have been added to the membership card gallery (including Lloyd Alaban's, shown at right, which is based on Tommie Smith's jersey from the 1968 Olympics). The printed/laminated versions of these cards should mail out early next week.
Nicholas Allen and Aaron Pinto: Your cards will mail out with this batch as well, but they aren't fully designed yet. Soon!
Remember, a Uni Watch membership card now entitles you to 15% off of any of the merchandise in our Teespring shop (if you're an existing member and would like to have the discount code, email me). As always, you can sign up for your own custom-designed card here, you can see all the cards we've designed so far here, and you can see how we produce the cards here.
•  •  •  •  •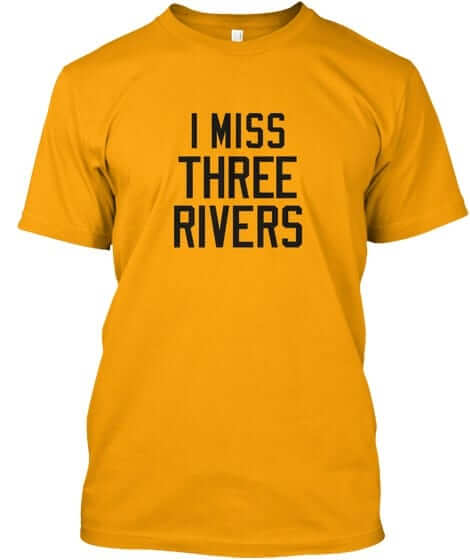 Naming Wrongs reminder: In case you missed it earlier this week, we released a slew of new Naming Wrongs shirts (including the Three Rivers design shown at right). Get the full scoop here, or just go straight to the Naming Wrongs online shop.
•  •  •  •  •
The Ticker
By Paul

Baseball News: It's not often that you'll see a baseball uniform for a bleachery. … Newly acquired Yankee Todd Frazier will stick with No. 29 and will not wear Paul O'Neill's No. 21 (thanks, Brinke). … Here's a piece about what's being called "irony jerseys," but it's really about players in an unfamiliar team's uniform, like Jim Thome as a Dodger or Ivan Rodriguez as a National (from Chris Flinn). … Ferdinand Cesarano was in Philadelphia recently and spotted a taxi with a Phillies throwback motif — maroon and powder blue. … Texas Flag-themed uniforms this weekend for the Midland RockHounds. … Yankees OF Jacoby Ellsbury appears to keep some scouting reports on opposing players in his cap (from Daniel Carroll)."¨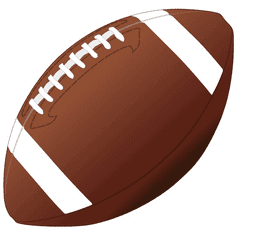 Football News: Pitt is asking fans which team colors they prefer (from Larry Soles). … Ranking the XFL's helmets? Sure, why not. … Here's a pretty good set of designs showing NHL teams reimagined as football teams (from Austin Glover). … New gloves for LSU (from Daniel Bowen). … Subtle changes possibly in the works for Ohio State. … New white uniform possibly in the works for Missouri.

Hockey News: Here's the logo for the NHL's games in China (from Benjamin Kassel). … A "name the team" contest is now underway for a new ECHL team in Portland, Me. (rare non-UNC-related submission from James Gilbert). … Repeated from the football section: Here's a pretty good set of designs showing NHL teams reimagined as football teams (from Austin Glover).

Basketball News: New floor design for Vassar (from Mark Peczuh). … Good story about Georgia Tech's uni numbers (from Michael Rich). … Nike has made a shoe to honor former college player Saieed Ivey, who was killed last summer (thanks, Mike). … Also from Mike: Here's a ranking of NBA throwback jerseys.

Soccer News: New uniforms for Penn State (from Pat Rouleau). … New third kit for Stoke City (thanks, Phil). … Good article on the history of TruSox (from Jeremy Brahm).

Grab Bag: Interesting article about a Nike sneaker engineer. … Pro golfer Jason Day teed off at the British Open wearing high-top sneakers (thanks, Phil). … Whoa, check out this rainbow patterned volleyball court (from J. Williams). … New rugby uniforms for Saracens Rugby Club and Harlequins (from @Stumpy7780).
• • • • •
Photos by Mary Bakija; click to enlarge

What Paul did last night: One of the nice things about summer in NYC is that there are several programs that offer free kayaking. The Tugboat Captain and I participated in one of them last evening, as we went down to Valentino Pier in Red Hook and spent about half an hour paddling hither and thither. It was all courtesy of Red Hook Boaters, a volunteer organization that makes its kayaks available for free. How great is that?
It was a nice little workout, and we got just wet enough to cool us off after a blisteringly hot day. Then we went to our favorite nearby bar and had a few drinks in their backyard while eating peanuts, cherries, and olives. A very nice night.