As many of you probably know, the Phillies and Padres wore 1983 throwbacks on Friday. They got a lot of things wrong, which Phil covered in his excellent Saturday post. But Bill Henderson, author of the awesome Game Worn Guide to MLB Jerseys, noticed some additional issues, which he has helpfully spelled out for us. Take it away, Bill.
A Closer Look at the Padres and Phillies Throwbacks
By Bill Henderson
The Padres' numbers and wordmarks didn't match the color of the player names! That is a lazy and unacceptable oversight. The numbers are likely in Liebe's "Oakland Gold" (the closest shade, PP44), while the player names (likely sewn someplace else?) were in some other color "" possibly Light Gold (PP08). There are like seven shades of yellow and gold available on the color wheel, so it is easy to get it wrong "" but it's not that hard to get it right [for all of these, click to enlarge].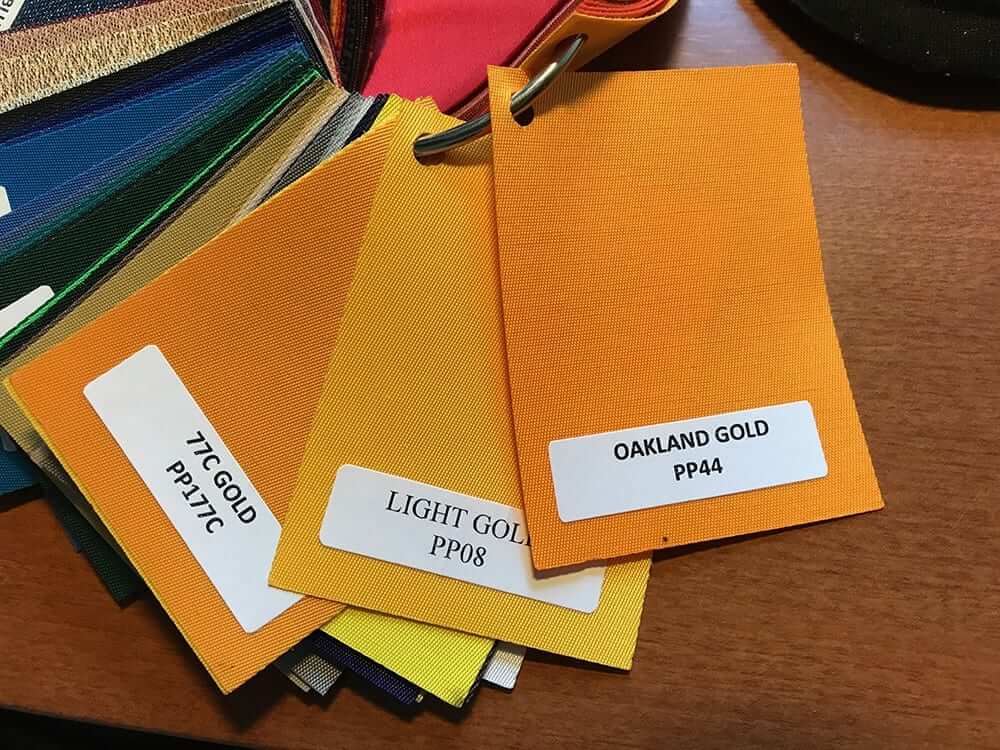 Also, the font used for the Phillies' numbers was too light. Where the hell did they even get this font? I supplied the correct ones to Majestic some years ago, but they clearly don't care to use them. And they never call for assistance anymore, either. Here is the correct font, followed by a game photo: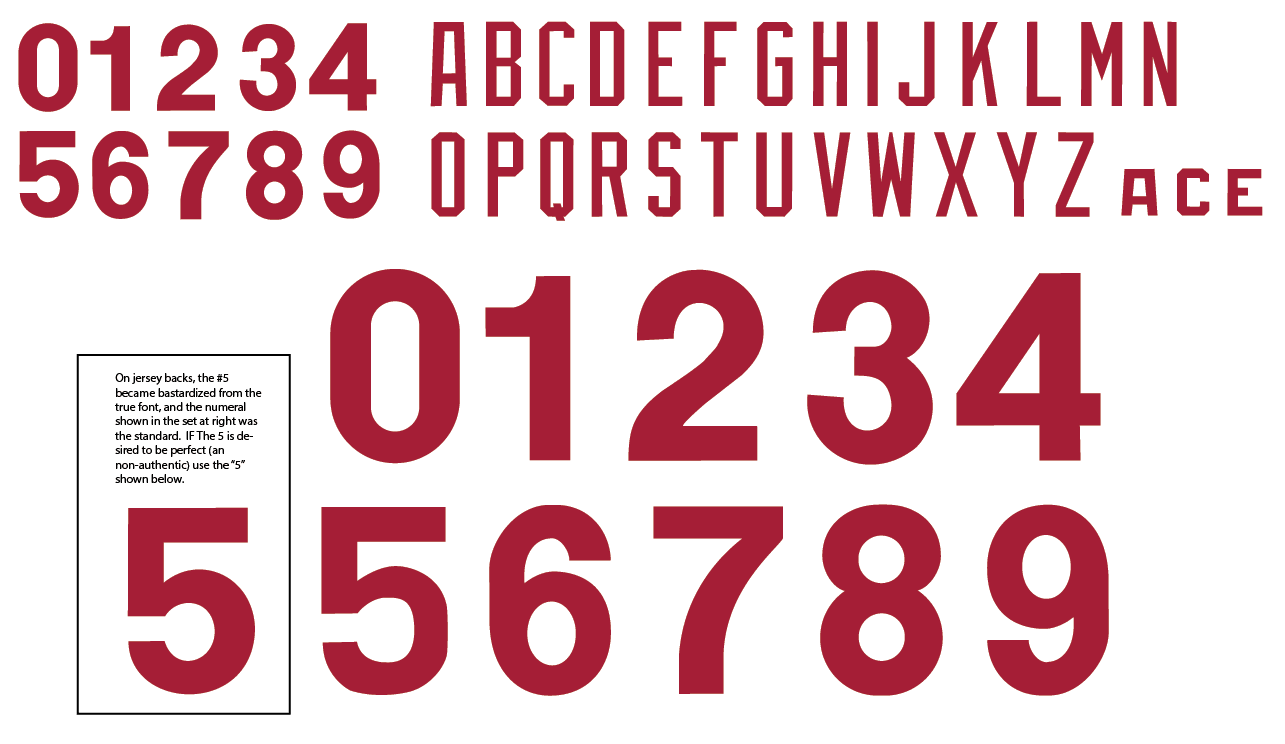 Finally, as Phil noted on Saturday, the players' names should have been vertically arched, but they weren't. It is so easy to create vertically arched names in this day and age. I do them in my basement workshop, for crying out loud. No excuse. Here's one I made for the 1978 BP jersey that I sewed for my son last month, using my recreated patterns taken from real period game jerseys: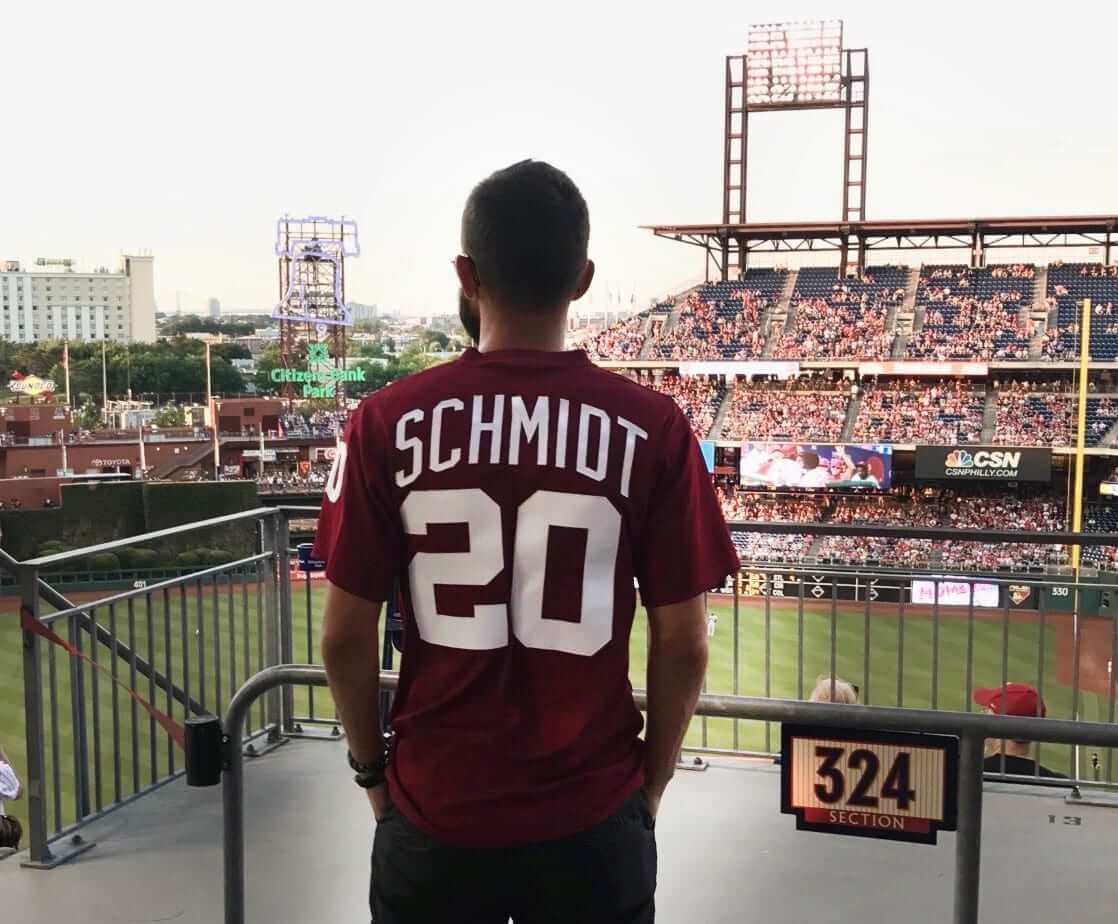 Just to show how easy it is, I went to my recreated font sets and laid out the jersey back of a player from Friday night's game who has a particularly long name: Cory Spangenberg. It took me all of ten minutes.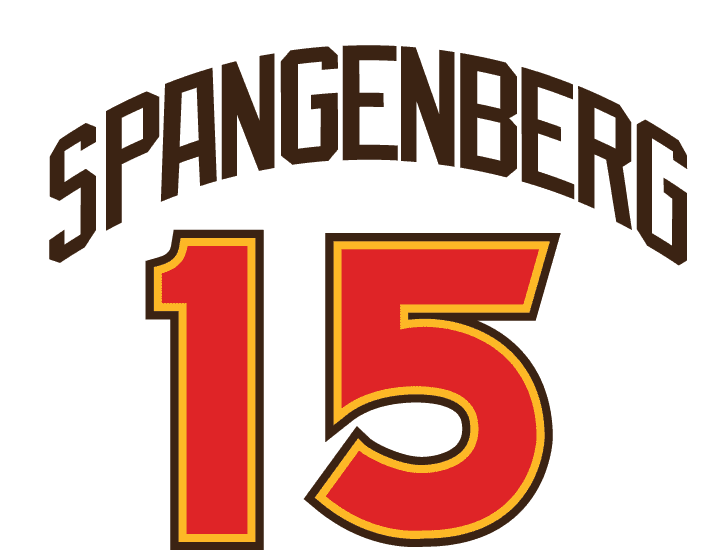 The pattern I drew can then be sent to the cutter to cut the lettering out of twill. I have a cutter in my basement, so I even made this video showing how easy that process is.
Some years ago, I regularly was consulted by Majestic. They often asked me to send them fonts, which I gladly did. But when Majestic was sold to VF Corp. eight or so years ago, all communication ceased. I even called the new executives down in Florida to let them know I was still willing to help, but they seemed thoroughly disinterested. At one point I even re-created the Phillies 1960s flannel jersey player number font "" those big chain-stitched numbers that would have looked more at home on a football jersey "" and then the throwback game happened and they didn't use them! They used a generic and incorrect font.
Was I annoyed? Sure, but mostly I was sad, because I really had believed I was helping MLB get the details right. But then I recalled an adage that I learned a long time ago: "You shouldn't care more about your work than your boss does, or else you'll end up frustrated and angry." So if Majestic, the Phillies, and MLB choose not to care, I guess I shouldn't care either.
———
Paul here. Great stuff, Bill — thanks so much for sharing your passion and expertise with us. And whoever your videographer was, please thank him/her for us as well.
•  •  •  •  •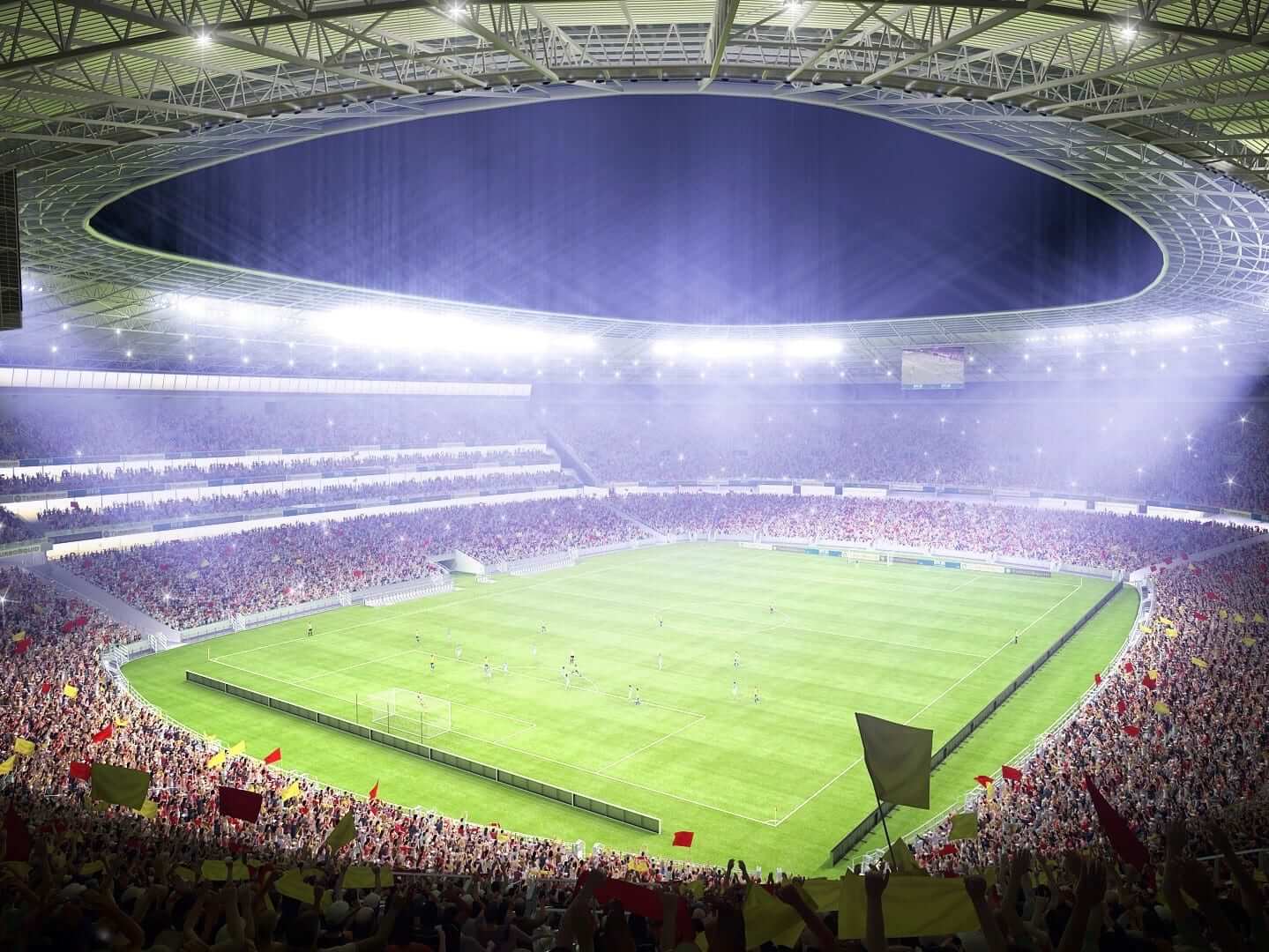 So here's a question for you: As we continue to expand our line of Naming Wrongs T-shirts (we'll have some new designs soon, possibly this week), UK reader Neil MacLeod has suggested that the project should include some English soccer stadiums.
I'm certainly willing to consider that if there's a demand for it. But I'm not the least bit knowledgeable about English soccer, so I'd need some guidance regarding which stadiums to feature. Neil has provided a preliminary list of suggestions, as follows:
•  I Still Call It The Abbey (for Cambs Glass Stadium, home of Cambridge United)
•  I Still Call It Valley Parade (for Northern Commercials Stadium, home of Bradford City)
•  I Still Call It Brisbane Road (for Matchroom Stadium, home of Leyton Orient)
•  I Still Call It the Bescot (for Banks's Stadium, home of Walsall)
•  I Still Call It Dean Court (for Vitality Stadium, home of AFC Bournemouth)
•  I Still Call It London Road (for ABAX Stadium, home of Peterborough United)
•  I Still Call It Boundary Park (for SportsDirect.com Park, home of Oldham Athletic)
Neil also included some ideas for UK and Australian rugby stadiums, but let's hold off on those until I can gauge how much interest there is for these soccer concepts.
It's worth noting here that Teespring's shipping charges to the UK are $12.50 for one shirt and $16.50 for two (as opposed to $4 and $6, respectively, for USA shipping). This means a UK customer's price for one shirt, including shipping, would be in the $36-ish range.
So what say ye, UK soccer fans — would you be willing to pay that much for a Naming Wrongs shirt? For that matter, are there soccer fans here in the here in the States who might enjoy wearing the shirts to their favorite soccer bars? Are there other stadiums you'd like to see featured, in addition to (or instead of) the ones listed above? Feel free to answer any or all of these questions in today's comments.
•  •  •  •  •
Membership update: Eight new designs have been added to the membership card gallery, including Todd Oliver's Texas Rangers 1970s road treatment, shown at right. I like that we processed this order just as the Rangers were wearing that design as a throwback, and I also like that Todd's NOB has a notable Rangers precedent.
The printed/laminated versions of these cards should mail out either today or tomorrow.
Remember, a Uni Watch membership card now entitles you to 15% off of any of the merchandise in our Teespring shop (if you're an existing member and would like to have the discount code, email me). As always, you can sign up for your own custom-designed card here, you can see all the cards we've designed so far here, and you can see how we produce the cards here.
•  •  •  •  •
The Ticker
By Alex Hider

Baseball News: Looks like we could have some NOB/number font inconsistencies on the All-Star unis this week. … The Rockies repurposed their Memorial Day duds for Military Appreciation Day yesterday. So during their last nine games, they've worn stars/stripes four times and camouflage once (from Jake Yergs). … The Pirates' Andrew McCutchen was wearing solid red batting gloves yesterday (from Derek Reynolds). … Michael Blake Raymer spotted a Blue Jays fan wearing a Joe Carter jersey with shoddy NOB work . … Think the West Michigan Whitecaps have enough sleeve patches? (From Robert Hayes.)

Pro Football News: Reader Billy Ferris found a Lions cap with the team's new primary logo (note the lack of a black outline) that also included the team's old wordmark. … Interesting NOB situation for the Saskatchewan Roughriders: The team has two receivers on the team with the last name Grant: Bakari (a seven-year veteran) and Antwane (a rookie). But instead of having the Grants wear first initials, as most teams would do, Bakari wears "Sr." — not because he has a son with the same name as his, but because he's the senior Grant on the team due to his veteran status. More on that here (from Wade Heidt).

College Football News: Reader Clint Richardson, who for many years has maintained a website devoted to Auburn's uniforms, has now added a companion site: a UAB uniform tracker.

NBA News: A member of the Sixers' marketing team tweeted a close-up of what appears to be a new jersey. Could this be a new home jersey? A new alternate? (From Jimmy Football). … Bulls rookie Lauri Markkanen played well in his first Summer League game despite a misspelled NOB (from Kelby Phillips).

Soccer News: Not sure if this detail has been pointed out, but the USMNT's Gold Cup kits are marked with the opponent, location and date for each match on the front of the jersey above the number (from John Smith). … FC Cincinnati wore white at home against the Richmond Kickers yesterday (from Brian Henke).

Grab Bag: Found on Etsy: This Vancouver Canucks sweater that combines the team's vintage "stick" logo and the black/yellow/orange color scheme (from Matthew Black). … Teams in the Major League Lacrosse All Star Game wore American flag-themed uniforms this weekend "" a theme that extended to the cleats (from Jared Buccola and The Doctor). … Some people are just now noticing that there is a "1" in the negative space of the Formula 1 logo. … New rugby uniforms for Scotland.