By Phil Hecken
The Tampa Bay Rays once again threw back to their "1979" uniforms yesterday, which they have done several times over the past few years, only this time, they treated their home fans to their first look at the powder blue "fauxback," which they had previously only worn once, in Chicago, in 2014.
We've covered these before, so I won't go into any great detail. Yesterday's lede (which introduced our newest jersey design contest), also featured a look at the 2014 powder blues:
One of the cool things about that game (and all other "fauxback games" prior to yesterday) was the fact that the Rays wore blue stirrups with gold sanis:
Unfortunately, now that Stance is the "official" sock of MLB, yesterday's game (played in the Trop) featured players wearing navy blue socks, rather than stirrups with colored sanis. I didn't see the game, but all the highlights and photos I saw had them in the blue hose. Not that sporting hosiery (in and of itself) is a bad thing, but part of the appeal of that was the stirrups/colored sanis!
But the jerseys, pants, caps and helmets were all faithful to the "original" look in 2014.
Game one threads. 👌 pic.twitter.com/CpIMDK0DxQ

— Tampa Bay Rays (@RaysBaseball) June 10, 2017
The '70s would have loved us. pic.twitter.com/upScEIInyh

— Tampa Bay Rays (@RaysBaseball) June 10, 2017
The team played the first (and I believe only?) regularly scheduled double header of the 2017 season (anyone remember when these were common???), with the first game between the Rays and their opponents, the Oakland Athletics, serving as the fauxback game. The team did its best to get fans into the '1970s mood'
50+ years of playing the organ – he's got that "70s ballpark vibe" on lock. 🙌 pic.twitter.com/EpfqPvCtaT

— Tampa Bay Rays (@RaysBaseball) June 10, 2017
They turned the scoreboard graphics into a 70s-esque dot matrix board:
Credit to @RaysBaseball for turning back the clock on the graphics in the ball park today. Very impressive. pic.twitter.com/Q7OZfrZvvs

— Eric Rhew (@ericrhew) June 10, 2017
The Rays ballboy, who was not given a "retro" doubleflapper, and whose uniform was devoid of NOB and number, made a really nice play:
…Sweet, sweet redemption. pic.twitter.com/TLo6ny117p

— Tampa Bay Rays (@RaysBaseball) June 10, 2017
Alex Corddry, the Fox Sports Sun Rays Reporter, attempted to get into the spirit:
#Rays turn back the clock for today's doubleheader. Groovy baby! Yeah! ✌🏼 @RaysBaseball @FOXSportsFL pic.twitter.com/rnPD3G60nQ

— Alex Corddry (@ACorddry) June 10, 2017
In prior fauxback games at the Trop, the Rays had been very good in providing their opponents with (actual) throwbacks. Such as not the case, sadly, yesterday, as the A's wore their "normal" green tops with gray pants. It was a colorful game, but oh how much better it could have been:
Here's a look at the unis of both teams in action (and a couple nifty slides by the Rays):

Hustle on both ends! pic.twitter.com/xikUUKM1sr

— Tampa Bay Rays (@RaysBaseball) June 10, 2017
Nice looking game to be sure, but how much better would it have been with stirrups & colored sanis, and the A's in throwbacks to "1979" as well.
Ok everyone now let's meet back here at 6:50 and do it all again.#RaysWin! pic.twitter.com/x6kAAEUrGV

— Tampa Bay Rays (@RaysBaseball) June 10, 2017
.

.

FAUXBACK CONTEST REMINDER
In case you missed it, yesterday I announced our latest jersey design contest — all the deets are in that link.
Several of you had posted questions in the comments that may be best addressed to me in an e-mail if you're concerned about meeting the parameters of the contest (questions as to whether a team that existed before 1990 but moved and changed names and others — such as one formed in 1989 being eligible). If you're looking to do something like this, please send me an email and I'll be happy to address it.
REMINDER: DEADLINE IS TUESDAY JUNE 20.
Thanks.
.

.
Father's Day 2017
Next Sunday is Father's Day, and I will be continuing my tradition of posting photos of all the Uni Watch readership "Dads In Uniform" as I have for the past several years.
It's a tradition that began in 2013, and continued in 2014, 2015 and again last year. I'd like to keep that tradition going strong for 2017.
So, dear readers, I'd love to feature a photograph (please just send ONE) of your father in uniform (it doesn't need to be a sports uniform — military, sports, work — any uniform will do) along with a short (please try to keep it to 100 words or less) description of your dad in his uniform, or how it relates to him. You can use prior years as a guide to what to say.
This is always a very special day and I'd love for as many of you (particularly those who've never sent in a photo or description of your dad in his uniform) to participate.
Please send me an e-mail with the subject "UNI WATCH FATHER'S DAY 2017" along with a photo (one picture please) and description. I'll run all submissions next Sunday, Father's Day, 2017.
Thanks. Looking forward to it, once again!
.

.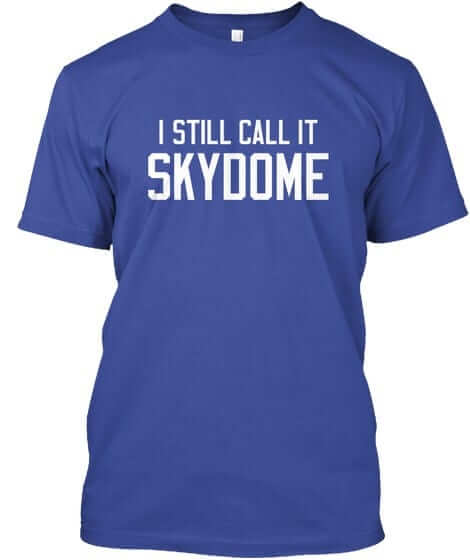 And now a quick word from Paul: Paul here. In case you missed it earlier this week, the new incarnation of Naming Wrongs — the T-shirt project that pushes back against corporate-named stadiums and arenas — is now up and running. Full details here, or you can skip the explainer and go straight to our new Naming Wrongs online shop. (Note that it runs for three pages. Some people have told me that they didn't initially notice the little "2" and "3" indicators at the bottom of the first page.)
Also, I'm currently accepting submissions for a new round of Question Time. Details here.
.

.
Uni Watch News Ticker
By Phil

Baseball News: Enrique Hernández (@kikehndez) tweeted at 10:53 PM on Fri, Jun 09, 2017: Yoga pants make great baseball pants!! S/O to @lululemon for the pants! #FBF (from Eric Keskeys). I know Jim Harbaugh thinks they're the best "pants" he's ever worn. … Looks like Batman was a lefty: TV's original Batman, Adam West, passed away yesterday, and Bob Gassel found a photo of him wearing a "Batman" baseball uniform. If you zoom in on that (especially the cap), it looks like there may have been a bit of pre-photoshoppery done on that pic. … Clark Ruhland has been performing some New Era-sections on some of his caps. … Interestingly enough, more New Era-sections are a thing now it appears (from hokiehack). … Shawn Anderson, who does the excellent "Hall of the Very Good" podcast, had our pal Todd Radom design his new logo. Awesome as always, Todd. … The Martinsville Mustangs wore these far far away jerseys on Star Wars Night (from CoastalPlainLeague). … Interesting jersey for the Lake County Captains, whose design featured photos of military members (from Rob DiFranco). … Gorgeous stirrups on this FSU player in yesterday's Super Regional (from Christy). … The Pittsburgh Pirates gave away this very cool shirt yesterday (from Bruce Menard). Also from Bruce, the St. Louis Cardinals gave away this shirt last night. … A tweeter who goes by Angry 1999 Banner sent this "At a car show today, check out the Boston Braves license plate rider." … In yesterday's ticker there was a photo of Albuquerque and Salt Lake throwing back — here's a close up of the Salt Lake "Gulls" jersey (from OT Sports). … "Watching TCU play Missouri State Saturday at the NCAA Baseball Super Regionals, was I the only one who felt like the Missouri State uniforms were inspired by the Mariners Turn Ahead The Clock Uniforms?" asks Mark Rybczyk. … Check out the pillbox hats on the NL umps from the 76 World Series (from Todd Davis). … Good spot by Fonty McFontFace who notes Tigers' Arcenio León's jersey has accent mark, but only in navy, not in orange/white outlines like other letters. Fonty also notes Sandy Leon (red) has accent in @MLBONFOX graphic, but not on jersey. Opposite for Arcenio León (blue). … WHOA — check out this amazing DIY MLB Standings board (spotted by Aaron Roggensack and found on Reddit. … There's pajama bottoms and then there are pajama bottoms. Submitter Maximiliano says "looks like Stroman combined his footed pijama bottoms with his uni."


NFL/CFL/College/High School/Football News: I'm going to assume the photo contained in this is from some kind of video game (there was no context to the tweet, but EASports was tagged so…) "Ah yes the classic Ducks vs Longhorns game played at midnight with little to no field lighting in the pouring rain at Texas. Good times." (from Andrew Greenblatt). … WHOA! Miles Filbert found yesterday's deal of the day!! Check out these new old stock CFL defunked keychains. 25 cents each in bargain bin. … This is the snapchat filter at Paul Brown Stadium showing the Bengals '50 Seasons' logo (from Nick Colosimo)

Hockey News: I'm not sure if this is really a big deal but it is interesting: "Check out the @penguins logo position in this old Fred Shero interview after the Flyers won the cup." (from ross taylor).
.


NBA/D-G League/College/High School/Basektball News: The Milwaukee Bucks had some kind of summer block party yesterday, and it featured Marques Johnson, Desmond Mason, Vin Baker and Bob Dandridge. But the bonus is when one of those guys finds his old warm-up top at said block party (both of those from Hit the Glass). Love the green rainbow warmups in that shot.

Soccer News: The new Celtic away jersey has emerged ahead of the new season, and after last year's eye-catching pink it's a return to something a bit more normal. … It's okay to be a Lionel Messi fan in the UAE, but don't wear his Barcelona jersey in the gulf state. Why do Barcelona fans find themselves caught in the middle of a geopolitical standoff? … It was Pride Night in Tampa and the Rowdies warmed up in rainbow-numbered jerseys (from That's So Tampa and I Love The Burg respectively).

Grab Bag: "I spotted a University of Oregon plane at SeaTac (Seattle""Tacoma International Airport)," says Andrew Cosentino. I wonder if this is actually a UO plane, or just one that's like a large billboard. … In cricket news, "as expected Sri Lanka and South Africa wore "away kits" in the ICC champions trophy in England. Images from cricinfo" (from Michael Sprake). … Here's another great photo of Jackie Robinson & Althea Gibson together, this time at the United States Tennis Championships, September 1, 1951 (from TeamBrownApparel). … Keith Urban was wearing his own "KU" branded sweatbands at his concert last night (from Joe MacQuarrie).
.

.
And that's it for today. Don't forget about the new Fauxback Contest and the Father's Day submissions. If you have any specific questions about a proposed jersey for the Fauxback contest, just e-mail me. I received a few questions yesterday and I will let you if what you're proposing passes muster, ok? OK!
Everyone have a great week and I'll catch you next weekend…but until then…
Follow me on Twitter @PhilHecken.
Peace.
.. … ..
"'It could be any of the major sports, or hockey.'
Or if you are in Canada:
'It can be THE major sport "" hockey (plus some secondary sports)'."
— Will S
.

.