[Editor's Note: Today we have a guest entry from our own Mike Chamernik, and it's really good. Enjoy. "" PL]
By Mike Chamernik
I played baseball in high school, and during one practice I was walking maybe 20 feet behind first base as the team was taking infield. After fielding a grounder, the shortstop made a high throw, the first baseman jumped and just nicked the ball, and it ricocheted straight into my — well, you know.
Thankfully, I had my cup on, as always, so I wasn't hurt at all. During all my years of baseball, I only forgot my cup once (and I played with my head on a swivel that game, let me tell you). For me, a cup was essential, so it really shocked me when I learned a few years ago that most MLB players don't wear one.
Ian Kinsler shares my mindset, though. The Tigers second baseman was recently asked what his most important piece of equipment was, and he responded without hesitation.
What's the most essential piece of baseball equipment? Ian Kinsler has your answer. #TigersEquipmentNight pic.twitter.com/Dhli0TSTg3

— FOX Sports Detroit (@FOXSportsDet) June 7, 2017
That video was a part of Fox Sports Detroit's Tigers Equipment Night, which was the theme of last night's telecast for the game against the Angels. Tigers players, and the equipment staff, were interviewed about their bats, gloves, and gear. Here's a segment they showed about gloves:
As Kinsler explains, gloves are much more personal to ballplayers than their bats are. If a bat isn't working, they can toss it back on the rack, but players rarely switch fielding gloves, which need to be tediously broken in. Third baseman Nick Castellanos says he wears a 12-inch glove because it splits the difference between the 11 3/4- and 12 1/4-inch gloves recommended for the position, and shortstop Jose Iglesias said he wasn't aware that his palm is exposed when he wears his glove.
Outfielder Alex Presley explained that he shifts his fingers inside his glove into the "two in the pink" configuration for a little more reach and comfort. I wrote about the method a few years ago.
Meanwhile, utility man Andrew Romine has already played every position except for catcher and pitcher this year. He has seven gloves and mitts, with some for games and some as backups, so he's ready to play wherever he's needed on the diamond. He discusses all of that in this segment:
Clubhouse manager Jim Schmakel says that each player has a dozen bats, and that 120 baseballs are needed for each game. In addition to stocking the dugout and bullpen with bubblegum and sunflower seeds, he also used to have to buy Lucky Charms for outfielder Bobby Higginson, who kept them in his back pocket as a good luck charm. When Higginson slid, the colorful marshmallow cereal would leave stains on his pants. Here's Schmakel talking about that:
Of course, bat boys have to run out and fetch bats, but they also have to schlep around loads of towels, crates full of sunflower seeds, and jugs of Gatorade. Here's a segment on the life as a bat boy:
In addition to the video segments, Fox Sports Detroit also ran graphics that showed what types of bats the players used. To my knowledge, however, the telecast did not reveal which players do or do not wear cups.
(Thank you to reader David Raglin for the heads-up about this broadcast.)
•  •  •  •  •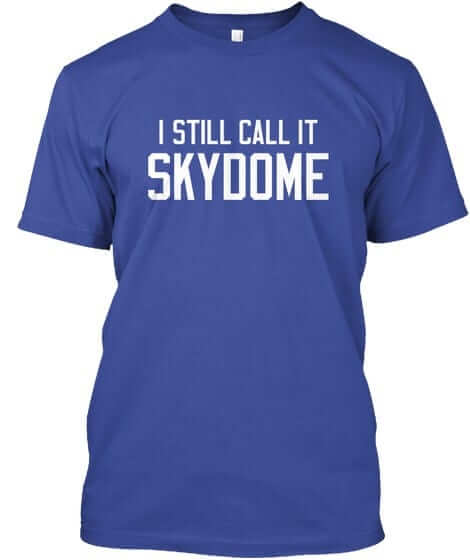 Naming Wrongs reminder: Paul here. In case you missed it yesterday, the new incarnation of Naming Wrongs — the T-shirt project that pushes back against corporate-named stadiums and arenas — is now up and running. Full details here, or you can skip the explainer and go straight to our new Naming Wrongs online shop. (Note that it runs for three pages. Some people have told me that they didn't initially notice the little "2" and "3" indicators at the bottom of the first page.)
Question Time reminder: I'm currently accepting questions for a new round of Question Time. Details here.
•  •  •  •  •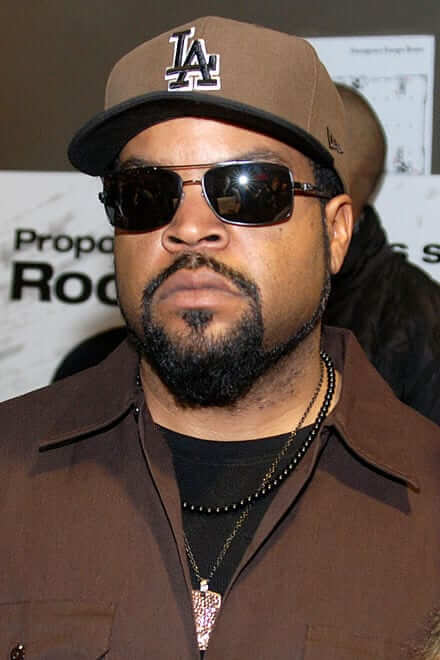 It was a good day: I used to be a rock critic, so I've interviewed plenty of musicians. Still, I never expected to find myself interviewing Ice Cube, especially at this stage of my career. But that's exactly what happened yesterday.
As you may be aware, Cube is the co-honcho of Big3, the new 3-on-3 basketball league that will debut later this month. Longtime Uni Watch pal/ally Todd Radom, who designed all of the logos and uniforms for the eight-team league, recently told me he got significant input from Cube, who he described as "one of us" when it comes to uniform details, so I figured I had to get the full scoop from the man himself. It was all very interesting. Further details to follow in an upcoming ESPN piece.
•  •  •  •  •
The Ticker
By Mike Chamernik

Baseball News: Padres manager Andy Green said that the team may soon use nickNOBs for batting practice or even a game (from @Padsker). … MLB commissioner Rob Manfred said he's open to allowing players more freedom with their shoes. Between this, the Stance socks, the Under Armour and New Era logo creep, and his statement that he's "open" to the idea of jersey advertising, it's clear that he's willing to shake up the idea of the traditional baseball uniform (from Kate Chavez). … The Lexington Legends will wear Minecraft jerseys on June 28 (from Tyler Hicks). … Two players who hit four homers in a game, Lou Gehrig and Bobby Lowe, posed for a photo back in the 1930s. Chris Costello says he's intrigued by the placement of the belt loops on their pants. It was actually common for players to have loops directly front and center in those days, and to wear their buckle off to the side. … The Yankees have famously abstained from maker's marks on their sleeves, but their bat boy had a Majestic logo on his sleeve last night (from George Falkowski).

NFL News: The Dolphins wore solid-orange for their Thursday-night game last season, but this year they'll wear solid-white. Also, Dolphins CEO Tom Garfinkel said that the team sees the love for the throwback logo from fans, but "as of right now" there is no plan to change from the current modern logo (from @Frankie__Doodle and Bobby Belt). … During their previous season in Los Angeles in 1960, the Chargers had a yellow outline around the blue numerals on their helmets. Some numbers had outlines that were particularly thick (from Mark Palczewski).

College Football News: New black and chrome unis for NC State (from David Taylor). … New cleats for Florida State (from @broc1984). … New font for Texas Tech (from @kevinmaltzy15). … Bob Stoops announced yesterday that he was stepping down as Oklahoma coach. As a player, when he was known as Bobby Stoops, he went FNOB for a time in the early 1980s when he played for Iowa. That's him trying to tackle current Liberty coach, and former Nebraska QB, Turner Gill (from Brett Baker). … Northwest Missouri State will wear the Schutt F7 helmet this season. That's the helmet with the two flexible exterior plates, which Paul wrote about earlier this year.

Basketball News: A Cavaliers fan made a bust of LeBron James out of 30 pounds of dryer lint. That reminds me of one of life's little pleasures: wiping the dryer's lint trap clean. … Let's say they decided to replace Jerry West on the NBA logo. Can you guess who the silhouette is in these 11 new NBA logo concepts? (From Jorge Cruz.) … Along with some amusing illustrations that reimagine managers and coaches wearing outfits from other sports, this piece examines the fashion choices of NBA coaches, and why suits are the standard (from Dan Kennedy). … Oh man, I love these uniforms worn by Tillamook (Ore.) High School back in the day! The city's economy has historically revolved around dairy production (from Chad Gotch). … BYU's Smith Fieldhouse has a new floor (from Jim Vilk).

Soccer News: New home and away kits for Club Brugge of Belgium, who left Nike for Macron, an Italian apparel company (from Ed Å»elaski). … Spain's yet-to-be-unveiled 2018 World Cup jersey may be inspired by its 1994 kit. … New home kit for Bradford City. … The U.S. women's national team will wear LGBT pride jerseys today, which might be the reason one outspokenly Christian player on the team withdrew from the game (from Phil).

Grab Bag: The WWE changed the logo for next month's Pay-Per-View, the inaugural "Great Balls of Fire," because the previous version looked a bit too much like a dong. … Here's a guide to the driver liveries for this weekend's IndyCar race (from Tim Dunn). … Here's a Baylor track and field runner wearing a captain's C.