During and prior to the NFL draft last month, we talked about how most teams are transitioning to Nike's new tailoring template.
Now that NFL teams are conducting rookie photo shoots, we're getting our first looks at how that template looks on a fully suited-up player. Here's a team-by-team breakdown of what's been circulating so far (for all photos, click to enlarge):
Bears and Chiefs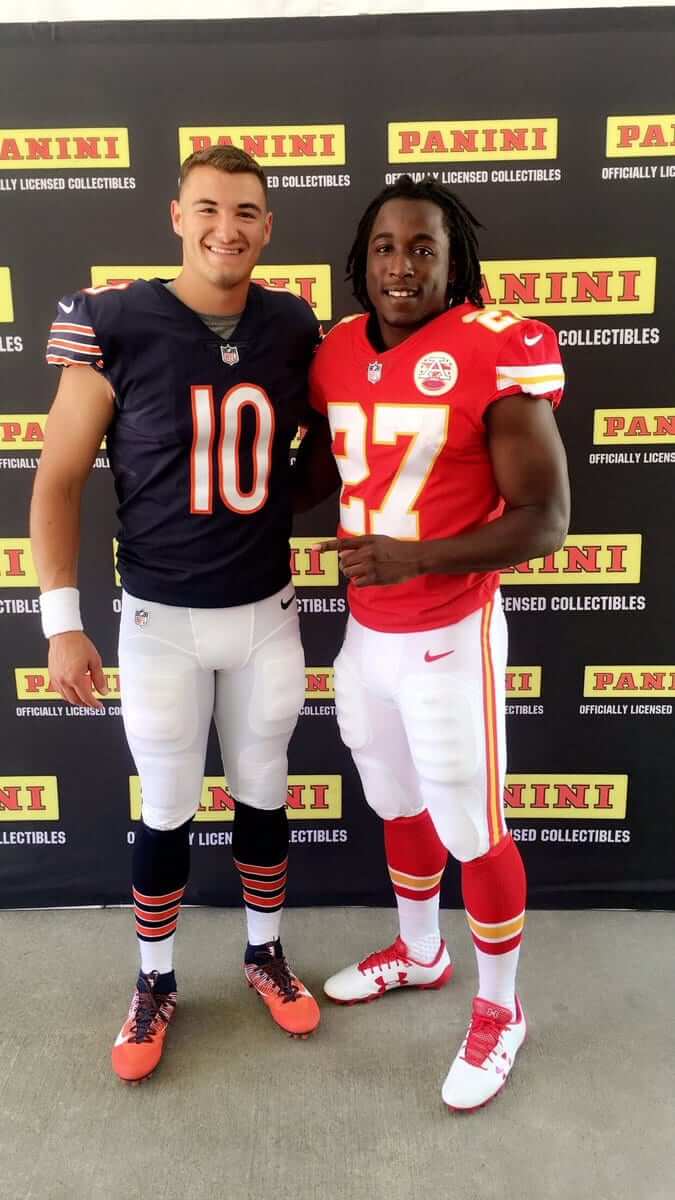 Bills
Broncos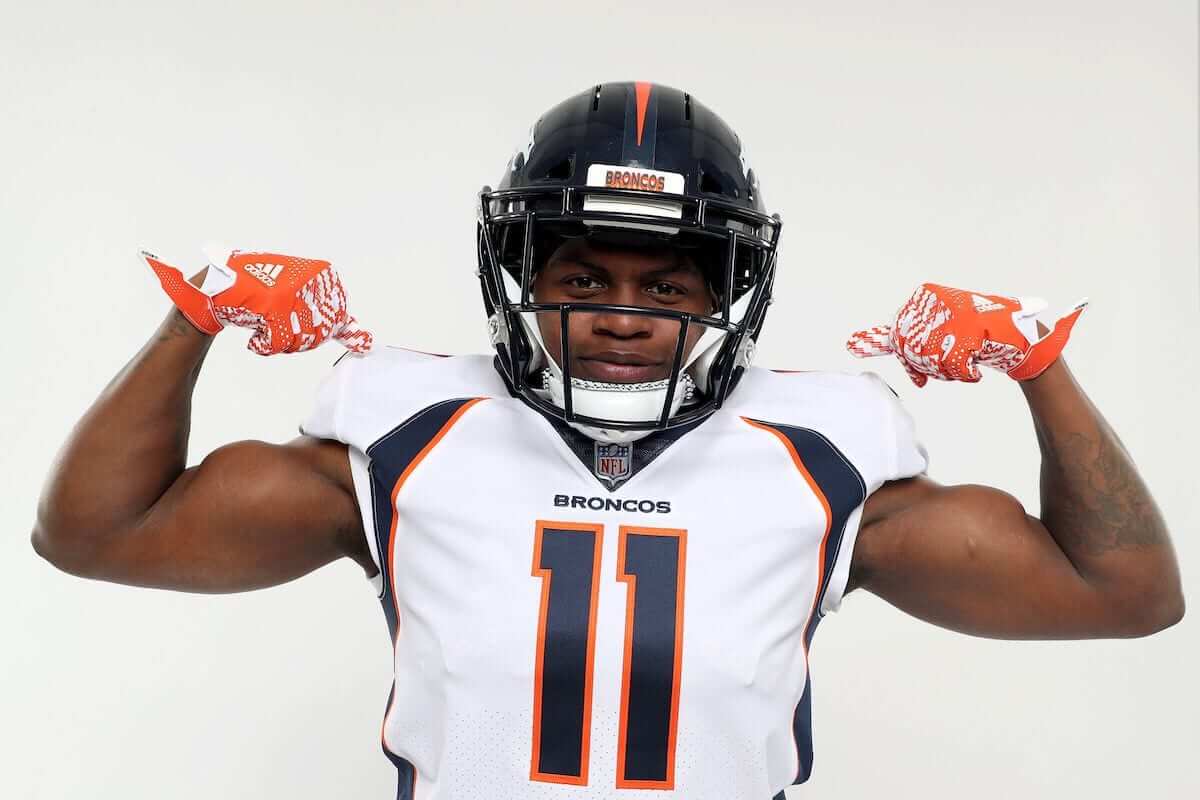 Chargers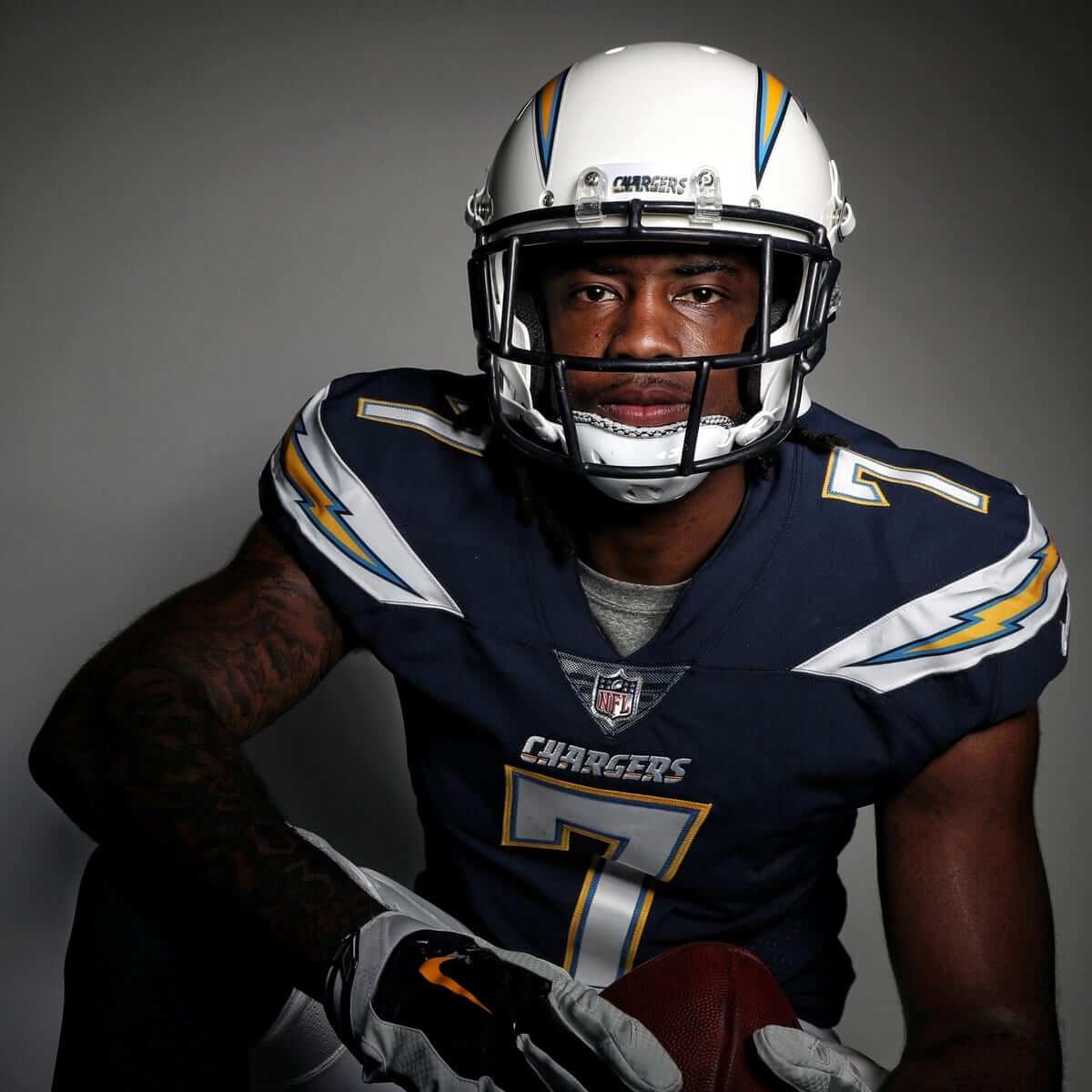 Eagles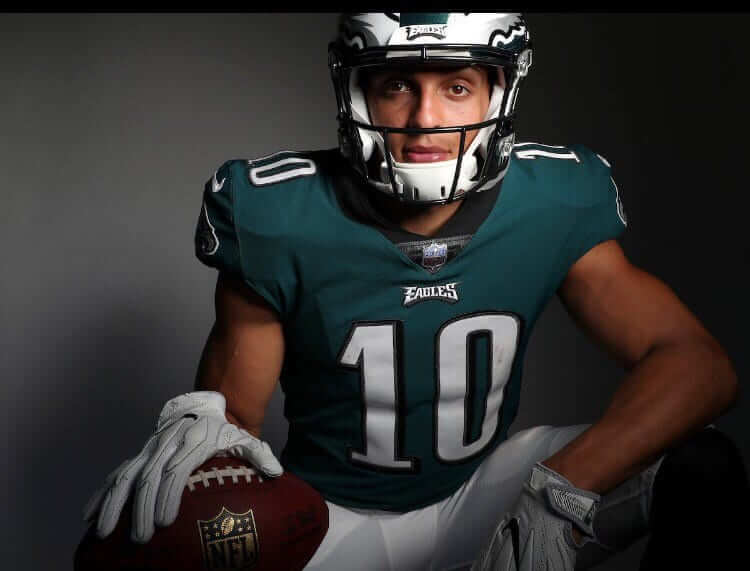 Giants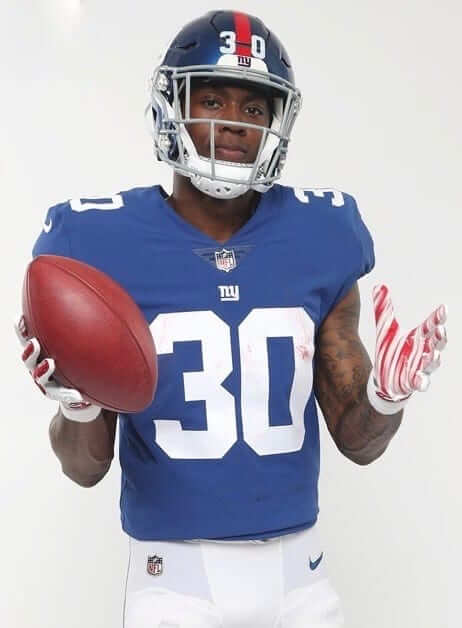 Jags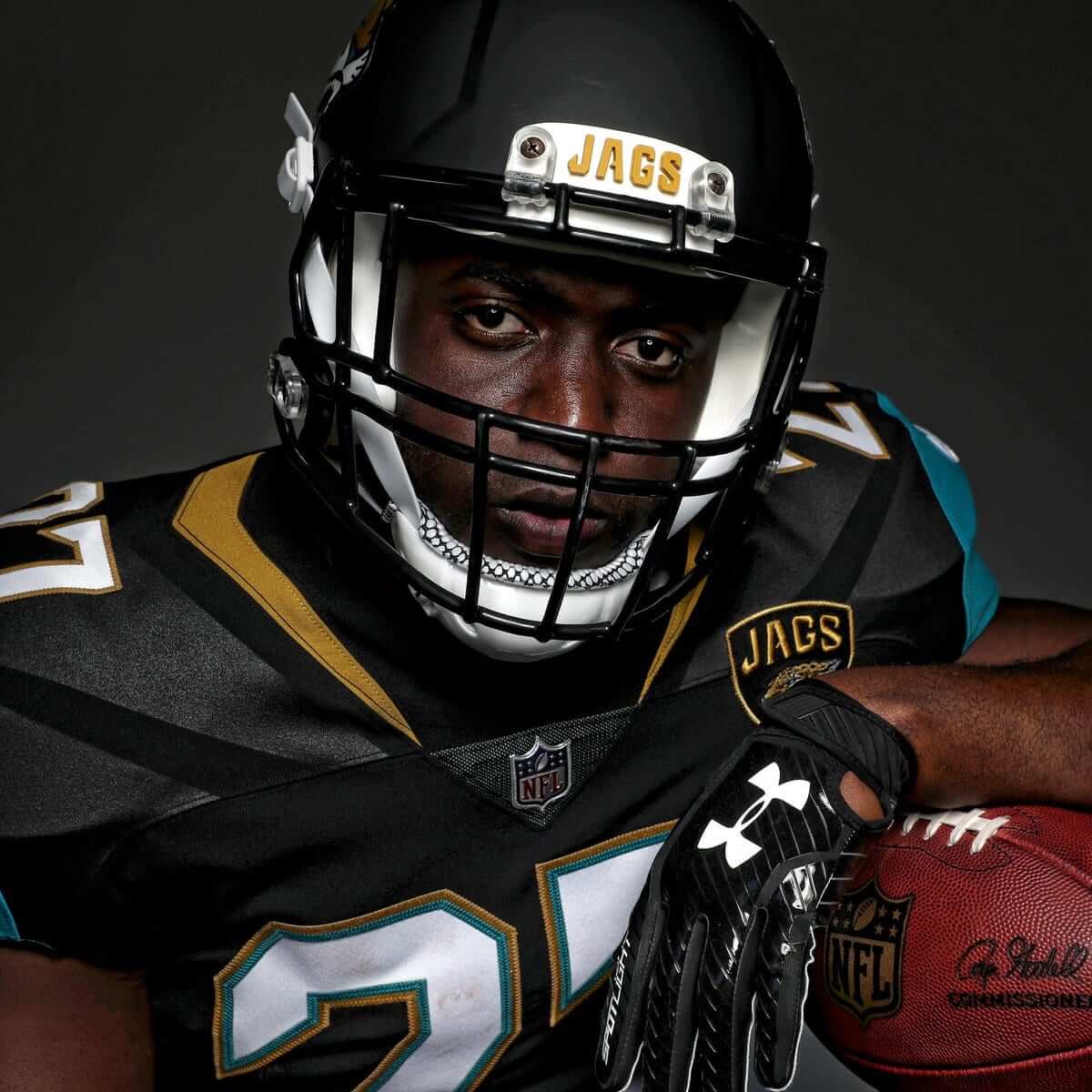 Jets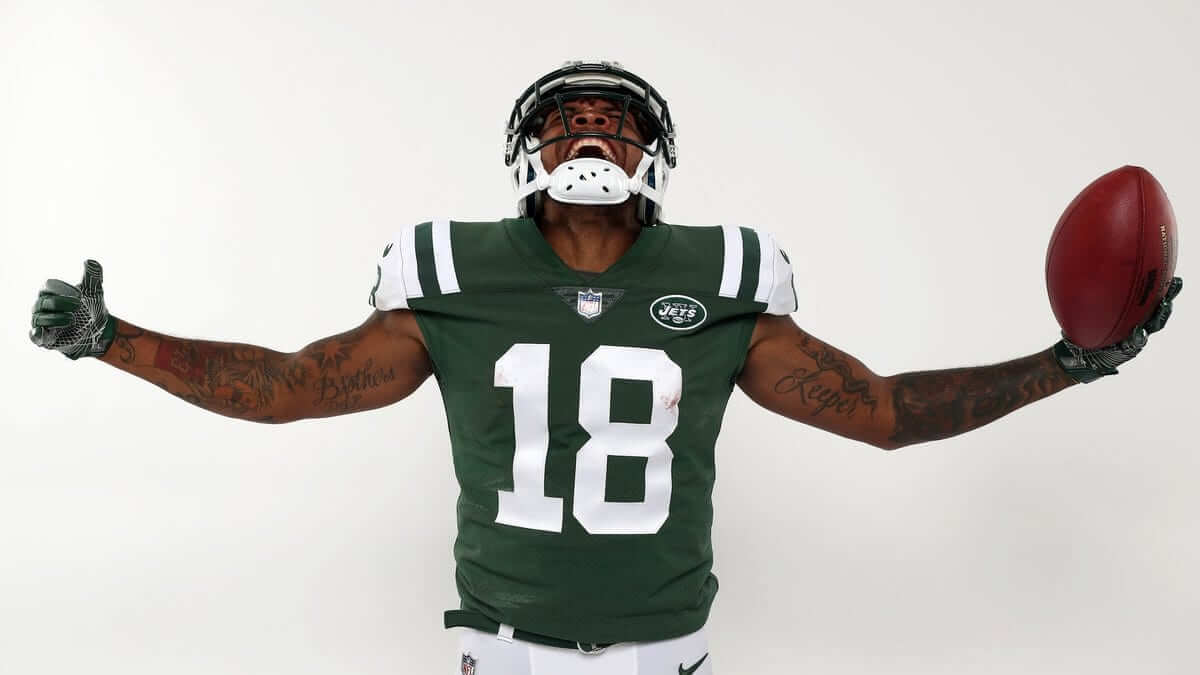 Steelers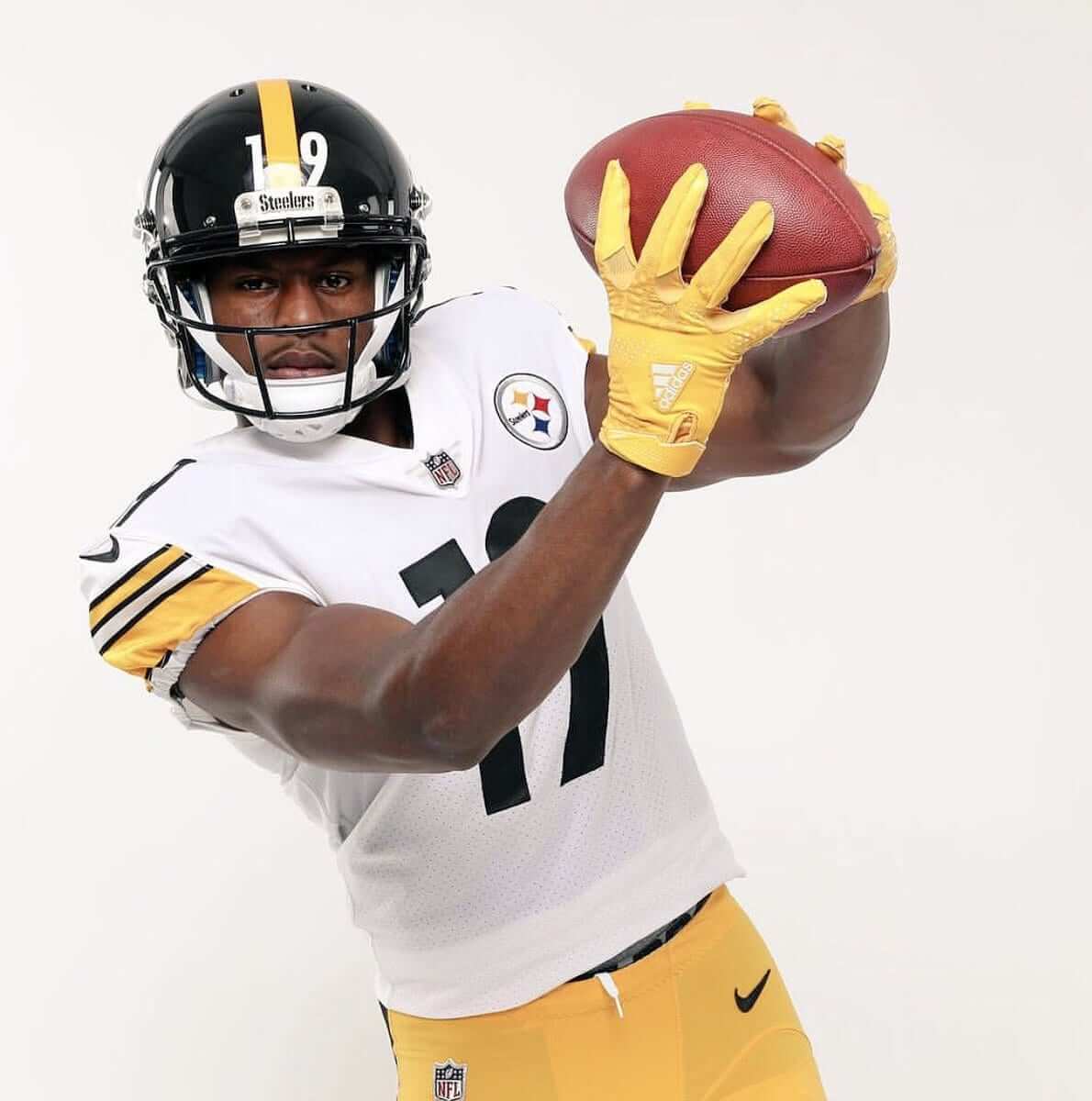 Vikings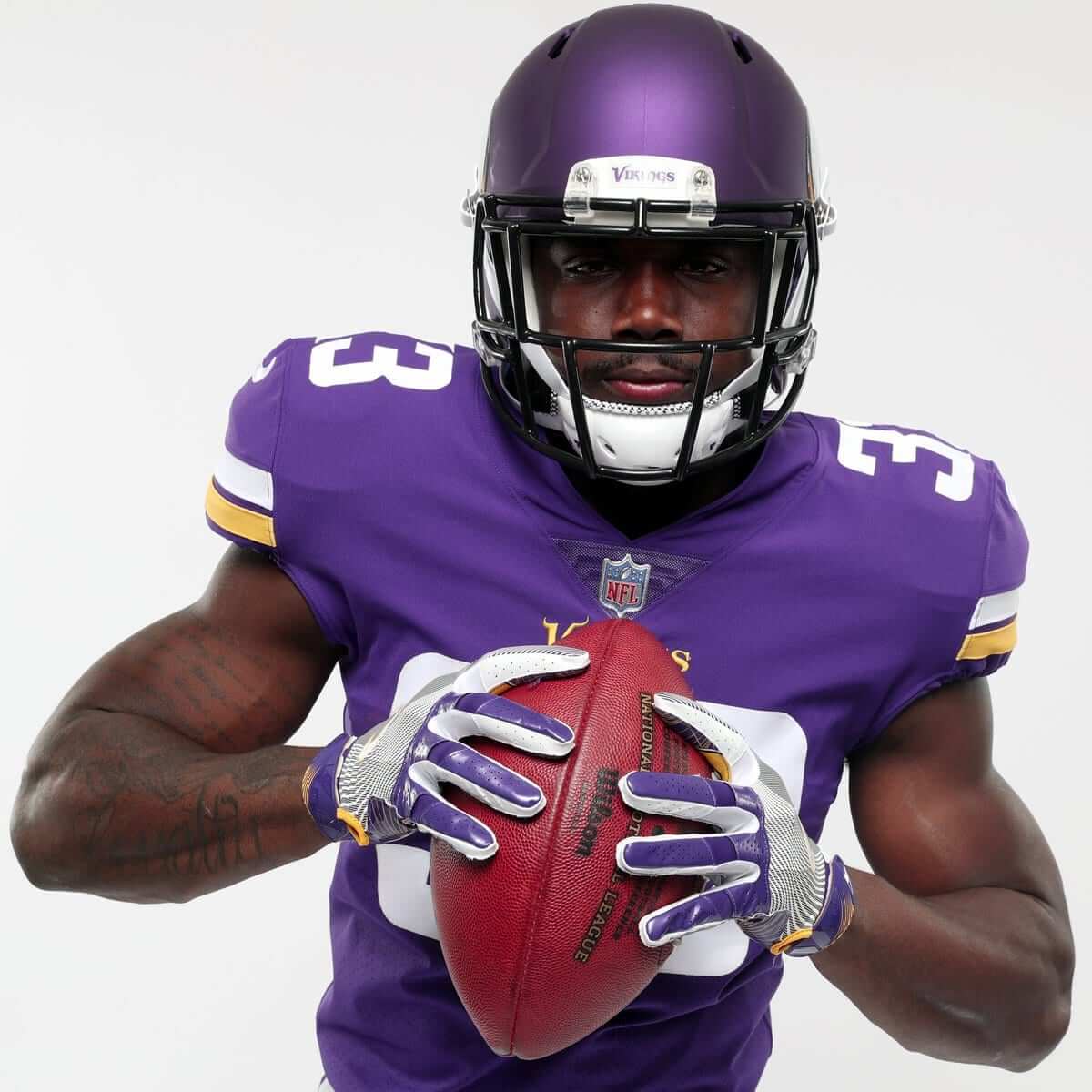 Washington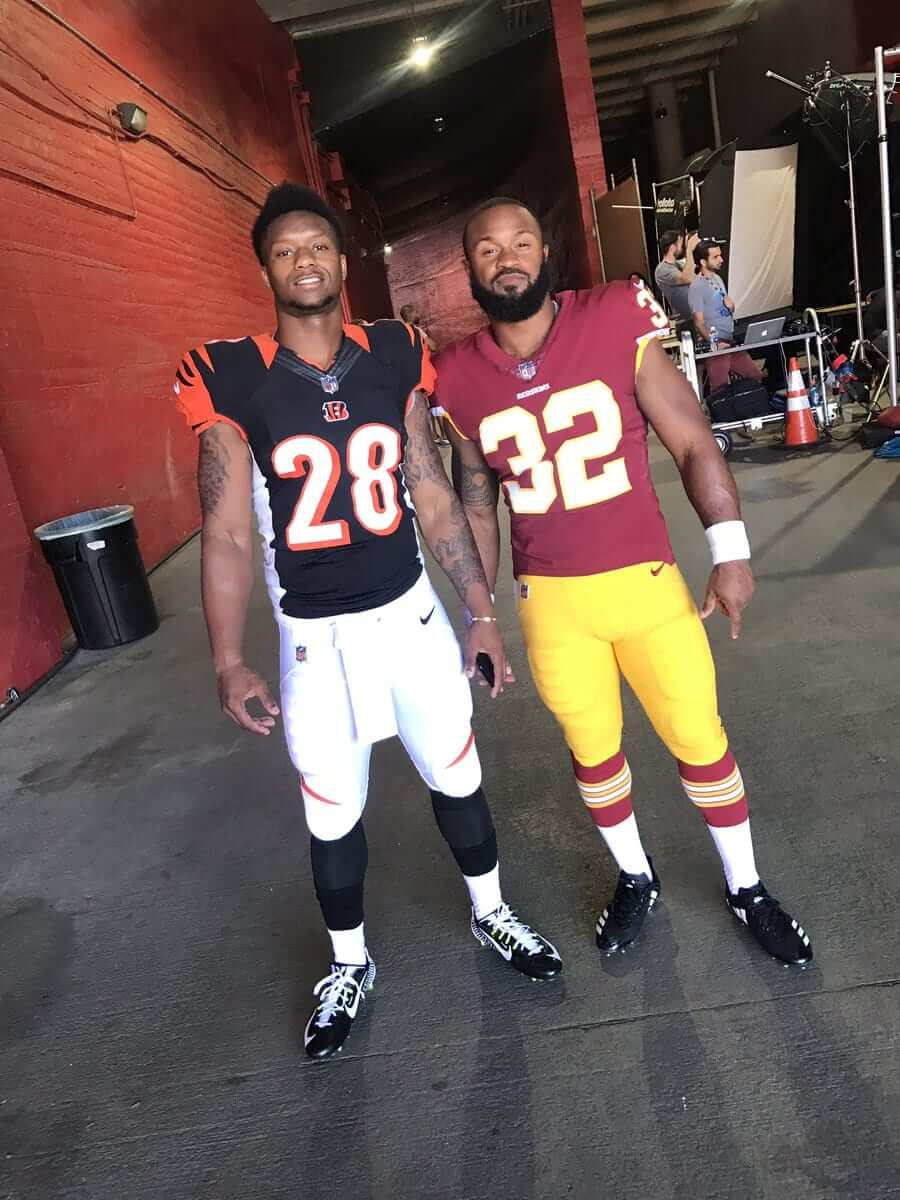 Some quick notes:
•  The collars are sooooo much better without the Nikelace.
•  But as we discussed a few weeks ago, it's too bad about the truncated striping on the Bills' collar. The same thing will be happening with the Pats, although I haven't yet seen a photo of a player wearing the new jersey style.
•  Aside from the collars, the lack of seams is another big improvement.
•  As you can see in the final photo in the series, some teams are still using the old jersey template in their photo shoots. Does that mean those teams are definitely sticking with the old template for the upcoming season? Possibly, but I wouldn't bet too heavily on that based on a photo shoot in May. Sometimes the new jersey stock isn't available yet. If a team is wearing the new template in these photos, you can bet that that's what we'll be seeing on the field. But if you see the old template, I'd recommend a wait-and-see approach (except for the Browns, who as we've already discussed are stuck with the old template because of their ridiculous contrast-colored top-stitching).
•  •  •  •  •
Membership update: Eight new designs have been added to the membership card gallery. That includes the very interesting request we got from Keith Adelsberger (shown at right; click to enlarge), who wanted the "2131" sign that was posted at Camden Yards on the night Cal Ripken Jr. broke the consecutive-games streak. I wasn't sure Scott Turner would be able to execute that one. But as you can see, he really nailed it. Great job, Scott!
The printed/laminated versions of these cards will ship out in a few days. Next up: all of the orders we received on Purple Amnesty Day.
Remember, a Uni Watch membership card now entitles you to 15% off of any of the merchandise in our Teespring shop (if you already have a card, you can email me to get the discount code). As always, you can sign up for your own custom-designed card here, you can see all the cards we've designed so far here, and you can see how we produce the cards here.
•  •  •  •  •
The Ticker
By Paul

Baseball News: My ESPN colleague Buster Olney's excellent piece on the idiocy of beanball retaliation includes the following passage: "[Orioles pitcher Jim] Palmer disliked how [White Sox catcher Carlton] Fisk wore his uniform and, fixated on that, he hit Fisk on purpose." It's not clear what Palmer didn't like, but Fisk went higher-cuffed, and with higher-cut stirrups, than most other players of that era, so maybe that had something to do with it (from Jason Brame). … The Reno Aces are holding a design contest for a new jersey to celebrate Reno's sesquicentennial. … Whoa, check out the great uniforms for this American Legion team in Wyoming (from @wyomingfootball). … The Bowie Baysox wore a puppy-themed jersey yesterday, to raise funds for animal charities (from Al Hood). … Whoa, so much going on in this uniform! A purple tequila sunrise with white-on-white numbers, verically arched TNOB — with periods! — and Northwestern-striped stirrups. That's Massillon Jackson High School in Ohio (nice find by Tom Pachuta). … The Gwinnett Braves are having a contest to select a new name for 2018, apparently because fans sometimes confuse them with the big league team.

Soccer News: New sponsor advertiser for Juventus. … New kit for Newcastle United. "The numbers have the updated lion on the base of the numerals," says Josh Hinton. "Last year, the Premier League was using the outdated PL lion on the base of the numerals."

Grab Bag: The captain of the Syracuse lacrosse team wears a "C" (from Brian Wulff). … New logo for the Western Lacrosse Association, a men's Senior A box lacrosse league in British Columbia (from Wade Heidt). … Pro golfer Jason Day is wearing shoes with Tiger Woods's logo. … Rugby news from Craig Costello, who writes: "For every Leicester Tigers game, each player has a unique letter placed on the chest of his jersey. This dates back to the club's tradition of using letters instead of numbers to identify players, which they began back in the 1920s. Whereas most rugby teams are numbered 1-15 (with the number of the shirt generally describing the player's position and role), Leicester spent 70 years with their players wearing A-O. The tradition was brought to an end in 1998 when the rulemakers of the top division of English rugby decreed that everybody should wear numbers to avoid confusion. In recent years, Leicester have included the letters on the front of the shirt as a neat nod to their history. They also still wear the letters on the back in non-competitive matches."