NFL owners will be meeting next week to vote on a slew of proposed rule changes, bylaw adjustments, and more, ranging from the momentous (the Raiders' possible move to Las Vegas) to the minor (the Competition Committee wants to reduce the length of preseason overtime periods from 15 minutes to 10 minutes). And buried within the list of proposals are two uni-related items that, if passed, could have a major impact on the game's look.
The one that's getting most of the attention so far, because it basically qualifies as low-hanging fruit, is that Washington has proposed amending the NFL Constitution and Bylaws — specifically Article XIX, Sections 19.8(B) and 19.9(B) — to permit teams to opt out of the Color Rash program. Here's the text of their proposal:
.
2017 BYLAW PROPOSAL NO. 3

Amend Article XIX, Sections 19.8(B) and 19.9(B) of the Constitution and Bylaws to read (new language underlined, deleted language struck through):

Choice of Game Uniform
19.8 (A) Subject to the provisions of subsection (B) hereof and at the option of the home club, the visiting team in all preseason and regular season games shall wear the colors awarded to such team under Section 19.9, and the home team shall wear white. In the event that the colors of the visiting team conflict with the white worn by the home team, the visiting team shall wear other colors approved by the Commissioner. The provisions of this Section shall also apply to the Divisional Playoff games, Conference Championship games, and to the Super Bowl game.

(B) Provided written approval is obtained from the applicable television network of the home club prior to September 1st in any year, neither club in any preseason or regular season game shall be required to wear white jerseys, but shall be permitted to wear the colors awarded to their respective clubs, provided that each participating club shall have the option to elect to wear its traditional colors rather than uniform colors determined pursuant to 2014 Resolution BV-2. The same provisions shall likewise apply to the Divisional Playoff games, Conference Championship games, and to the Super Bowl game, provided such permission is received from the applicable television network before 5:00 p.m., New York time on the Tuesday preceding the playing of such game.

Conflicting Club Colors
19.9 (B) The home club shall have the option of deciding whether the visiting club shall wear white jerseys or shall wear the colors awarded to the visiting team in any League game, regular season or preseason. The home club is obligated to give written notice to the visiting club and to the Commissioner of its decision on the colors of the jerseys to be worn by the visiting club, which notification must be given by July 1st of the year in which the game is scheduled to be played. If either participating club fails to conform to the jersey colors designated for such game, then there shall be an automatic fine against the offending club of $5,000, which sum shall be payable to the League office; provided, however, that there shall be no discipline imposed upon a club that elects not to utilize the jersey colors designated pursuant to 2014 Resolution BV-2. Despite the foregoing, in the event that the colors of the participating teams as so designated are in conflict for a League game, regular season or preseason, the Commissioner shall have the right to designate the traditional colors to be used by the competing teams in such game.

Submitted by Washington

Effect: Permits clubs to opt out of the "color rush" jerseys created for Thursday Night Football.

Reason: Garish uniforms.
The great thing about that, of course, is the rimshot at the end — "Reason: Garish uniforms." Never thought I'd be saying these words, but let the record show that I'm saying them: Nicely done, Dan Snyder.
In case you've forgotten, teams were permitted to opt out of the Color Rash program during its first season, 2015. Last year, though, it became mandatory for all Thursday-night games. Washington opted out in 2015 and didn't have a Thursday-night game in 2016 (they were slated to go mono-yellow), so they've avoided the Rash up until now, and Snyder apparently wants to keep it that way.
Naturally, I'd love to see Washington's proposal pass, although my hunch is that it will fail, if only because NFL owners tend to value solidarity over individuality.
Leaving aside the proposed rule change, it's interesting to see that the default uniform format, as spelled out in the bylaws, is for the home team to wear white (but with the home team having the option to change that). I always thought it was simply the home team's choice, without any predetermined default option. Interesting!
The other uni-related item on next week's agenda, which so far has gotten a bit less attention but actually has the potential to have a much great visual impact, is that the Eagles have proposed doing away with the one-shell rule. Here's the text of their proposal:
.
2017 RESOLUTION G-1

Amend the NFL's On-Field Policy (2016 Game Operations Manual, pgs. A46-A47, C (2), Miscellaneous Uniform Areas-Third Uniforms) to read (new language underlined, deleted language struck through):

C. Miscellaneous Uniform Areas
(2) Third Uniforms "" Each club is permitted to wear a League-approved third uniform and helmet for up to two (2) regular season games (home or away), and must submit its selection(s) to the NFL Football Operations department by July 1, along with all other jersey color designations for the upcoming season.

Only current, primary helmets may be used as part of a third uniform. Alternate helmets are not permitted. Alternate helmets are permitted to be worn only with the League-approved third uniform or its Thursday Night Football uniform, and must conform to all safety standards applicable to the club's primary helmets. Additionally, Cclubs are permitted to change the color of facemasks for either its alternate/throwback uniform or its Thursday Night Football uniform. Please refer to the Uniform Policy on page A39 for more information.

A visiting team may only wear a third uniform if the jersey color is of sufficient contrast to the home team's jersey color, as determined by the NFL Football Operations department.

Third uniforms can only be worn for regular season games scheduled on Sunday afternoons and which are played in stadiums in the United States in any week prior to the start of "flexible scheduling." Third uniforms cannot be worn in the preseason or postseason.

Any requests for an exception to the Third Uniform policy must be submitted in writing to the NFL Football Operations department by July 1 of that year.

Submitted by Philadelphia Eagles

Effect: Permits clubs to have an alternate helmet in a color to match their third uniform.

Reason: Current rule is unnecessarily restrictive; by our equipment manager's estimate, players at certain positions can go through 15-20 helmets per season and players regularly switch helmets during the game (e.g., helmet breaks, player with C2P components needs to switch to helmet without C2P components).
A few thoughts on this one:
•  Some Eagles blogs are speculating that this proposal must mean the Iggles want to bring back some kelly green throwbacks. That's good news, relatively speaking (the kelly throwbacks would certainly be better than the current BFBS alternates), but of course it would be better if they'd go with kelly as their primary color, not just as a throwback.
•  I love that the Eagles cited their equipment manager when explaining why the rule should be changed. Their equipment guy, Greg Delimitros, was named co-winner of the league's equipment manager of the year award just two days ago, so his voice should carry some authority. Adding alternate helmets would actually make his job harder (more helmets to maintain, more gear to keep track of, etc.), so it's interesting to see that he went to bat for this proposal.
•  If adopted, this rule change would strike a middle ground between the NFL's current helmet policy and the free-for-all that we see at the college level, because (a) teams would be allowed only one alternate helmet, and (b) the alternate helmet would be permitted to be worn only as part of an alternate uniform, not as a mix-and-match option with the primary unis.
Does this one have a chance of passing? It may come down to whether the two advisory panels that came up with the one-shell rule — the Head, Neck, and Spine Committee and the Player Safety Advisory Panel — are willing to change their positions on the matter. (For a refresher course on the one-shell rule, look here.) I'd like to see this one passed, if only so we can get Pat Patriot and Bucco Bruce back on the field, although I worry about some of the alternate designs Nike might come up with.
Speaking of Nike, imagine how they must feel about these two proposals. They must hate the one that would allow teams to opt out of Color Rash, but they're probably champing at the bit to get the one-shell rule tossed out.
One additional note: If you look toward the bottom of each proposal, you'll see that the first one was "Submitted by Washington" and the second one was "Submitted by Philadelphia Eagles." Just so you know, those are both direct quotes from the NFL's official PDF that lists all the proposed changes. In other words, I didn't omit Washington's team name there — the NFL did. (Update: Reader/commenter Matt points out that all of the proposals throughout the PDF are attributed to the city name — except for the Eagles' proposals, where the city and team names are both used. So the Eagles attribution is the anomaly here.)
The NFL owners will have their annual meetings on Sunday through Wednesday. It's not clear, at least to me, on which day they'll be voting on these proposals.
•  •  •  •  •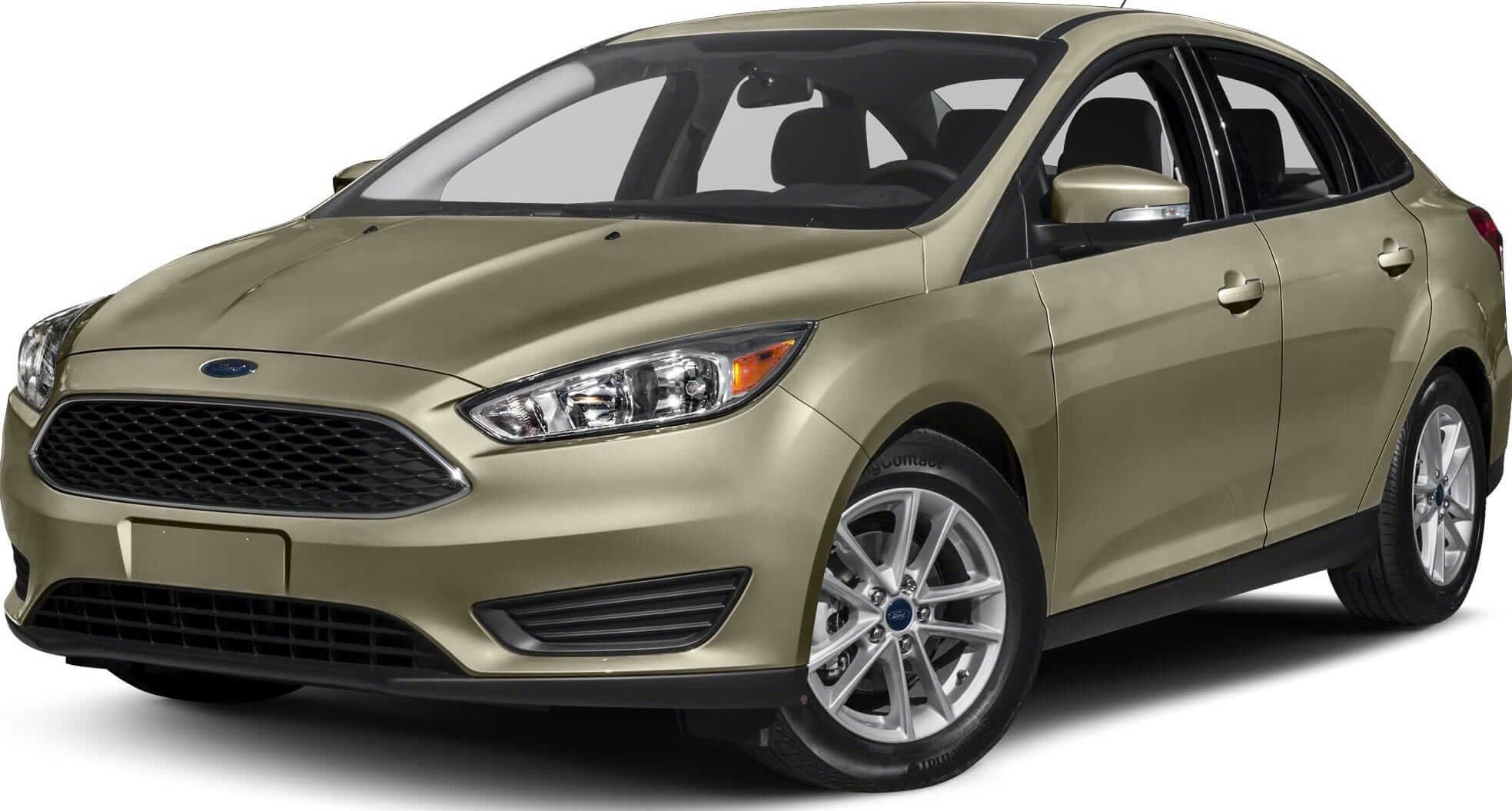 New chariot wanted: Do you live in the NYC area? Do you have a used car you're looking to sell? Do you get a vicarious thrill from the thought that some of the road trips described on this very website might be taken in a vehicle that you used to own?
If you answered yes, yes, and yes, then we should talk. After an unprecedented string of money-pit mishaps (don't ask), I've determined that it's time to put the official Uni Watch buggy out to pasture and get myself a new set of wheels. Like most people, I find the prospect of shopping for a car stressful; unlike most people, I have a decent-sized readership I can reach out to. So here we are.
I'm looking for a four-door compact. A Nissan Sentra, a Honda Civic, a Ford Focus, a Toyota Corolla — something along those lines. Nothing fancy. I would also consider a two-door, although it's not my first choice. Ideally, the car would be three to five years old and have no more than 40,000 miles on it (less would be better, obviously). Color-wise, it would be a nice bonus if the car could be green, but that's not a necessity, as long as it's not you-know-what. I'm prepared to pay cash.
If you have a car that fits the bill, drop me a line. Thanks.
•  •  •  •  •
The Ticker
By Paul

Baseball News: The Daytona Tortugas — that's the Reds' high-A affiliate — will wear Craig Sager tribute jerseys on July 21 (from Jay Stencil). … The A's are offering new A's caps to fans willing to trade in their Giants caps (from Chris Cruz). … In a related item, a Muni stop in San Francisco is topped by a giant A's cap (thanks, Brinke). … The Orioles have had lots of really great graphics over the years. This isn't one of them (from Andrew Cosentino). … The Corpus Christi Hooks will wear 1975 fauxbacks for Friday home games this season (from Matt Campbell). … New home pinstripes for Texas A&M-Corpus Christi (from Chris Mycoskie).


Pro and College Football News: As noted in today's lede, Eagles equipment manager Greg Delimitros has been named co-winner of the NFL's Whitey Zimmerman Equipment Manager of the Year Award. The other co-winner was Allen Wright of the Chiefs. The award is named for Whitey Zimmerman, who was the Falcons' equipment manager from 1966 to 1994. Check out the trophy helmet that Delimitros received (from @cDubya242). … If you scroll down to the end of this column, you can see how some idiot at USA Today thinks the NFL can be improved by the addition of uniform ads (from Denver Gregg). … Here's a video of Georgia players receiving their spring jerseys.

Hockey News: Back in January, SportsLogos.net reported that the Devils would likely be getting new uniforms next season. Now the team has set up a website to drive season ticket sales, and the site sort of implies a change back to green trim, plus reader Morgan Doninger says he got a promo email that included a lot of green. Then again, the SportsLogos.net story said the team would not be going back to green. Hmmmmm.

NBA News: This is pretty awesome: The "MH" waistband logo on Heat C Hassan Whiteside's white shorts is upside-down, forming his initials — HW! Unfortunately, his black shorts have the conventional logo, and the Heat's red shorts have a completely different graphic (good spot by David Clements). … The Spurs and Grizzlies went camo vs. blue last night in San Antonio (from Zach Loesl).

Soccer News: What will Louisville City FC soon have in common with the Boston Celtics? Both teams will have GE as a jersey sponsor advertiser.(from Andrew Ruble). … New 150th-anniversary kit for Sheffield Wednesday (from Patrick Barnett).

Grab Bag: A boxing memorabilia collector is suing Sotheby's, because he says some Muhammad Ali collectibles he bought are bogus (from @GKG_77). … American Airlines is making new uniforms available to flight attendants who said the previous unis were causing skin irritations. … In a related item, a small note at the bottom of this article indicates that Alaska Air will have new employee uniforms designed by fashion designer Luly Yang in mid-2019. … A new law in France makes it illegal for children under 12 to ride a bicycle without a helmet.