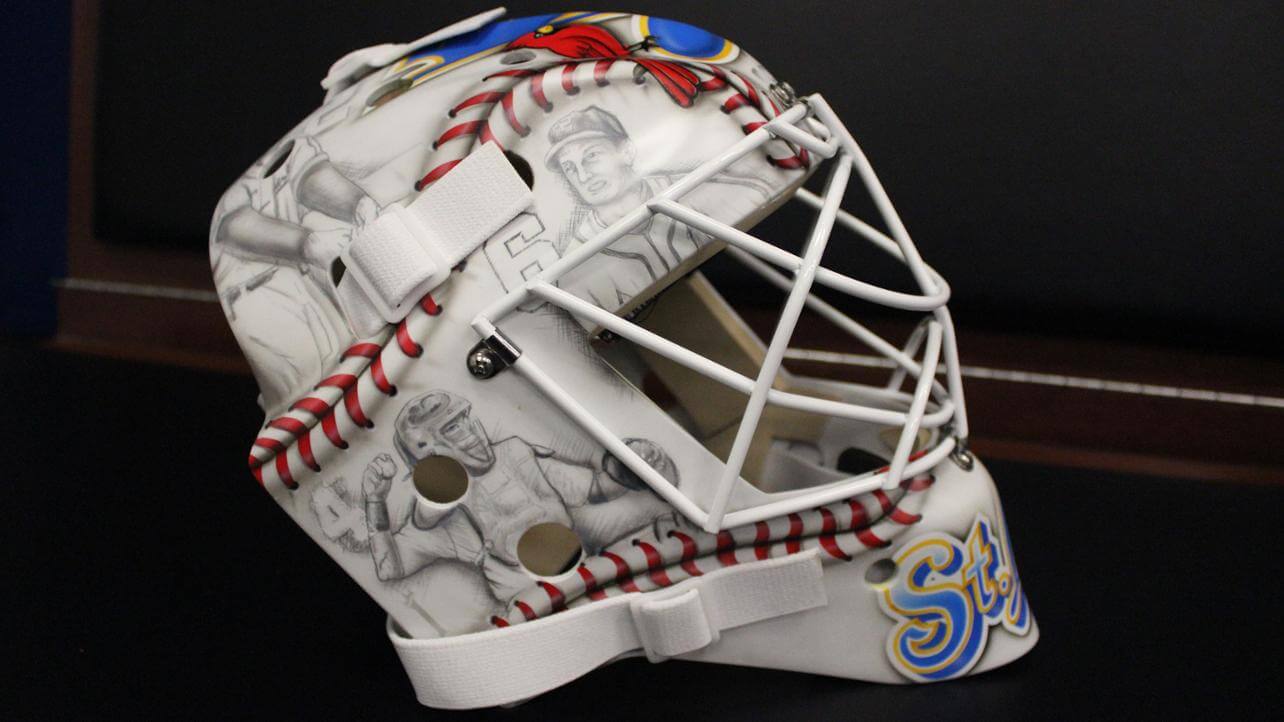 Click to enlarge
Don't look now, but the NHL Winter Classic is almost upon us. This season's installment features the Blues hosting the Blackhawks at Busch Stadium in St. Louis, so Blues goalie Carter Hutton is saluting the stadium's primary tenants with a Cardinals-themed mask — a pretty cool move. Additional photos and info here.
Hutton's mask is part of a baseball trend in this year's Classic. It had already been reported two weeks ago that Blackhawks goalie Scott Darling would have a Cubs-themed mask for the game: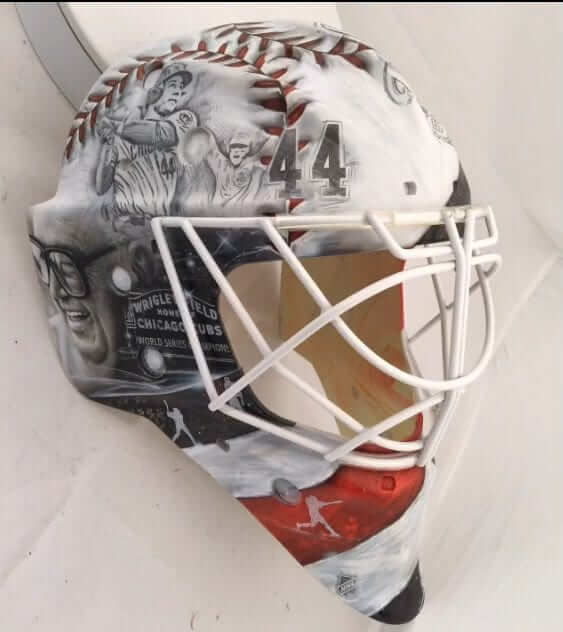 In addition, Blackhawks players will be wearing Cubs-themed skates in the Winter Classic alumni game.
Speaking of the Winter Classic, my latest ESPN piece is a ranking of the previous Winter Classic uniform matchups. Check it out here.
(My thanks to Jacob Bischoff for tipping me wise to Carter Hutton's mask, and to Phil for the alumni item.)
•  •  •  •  •
The Ticker
By Paul

'Skins Watch: The alt-weekly newspaper Cleveland Scene — which is run by Uni Watch alum Vince Grzegorek, don'tcha know — has been running a contest to redesign the Indians. They're trying to whittle the field down to five finalists, and you can vote for your favorites here.

NFL News: The Dallas Times Herald ran this full-page cartoon/ad in The Green Bay Press-Gazette on Thursday, Dec. 29, 1966, three days ahead of the NFL championship game between the Packers and Cowboys in Dallas on Sunday, Jan. 1, 1967. "Couldn't figure out who the cartoonist was," says Jeff Ash.

College Football News: The Wisconsin and Western Michigan mascots for next week's Cotton Bowl — each seven feet tall and 750 pounds — are being made out of old Goodyear tire (from Jason Hillyer). … Georgia Tech will have a new uniform combo for the Gator Bowl, which will make for a color-on-color game (from Paul Husack). … Virginia Tech has worn a lot of uni combos this year (from Andrew Cosentino). … Another case of a team honoring its opponent: With Nebraska set to play Tennessee in today's Music City Bowl, the Vols will wear a memorial decal for former Cornhuskers punter Sam Foltz (from Lee Wilds). … FNOB alert! That's Matt Elliott (obviously) of Michigan, back in 1991 (from Sam Katz).

Hockey News: A Toronto man keeps a Maple Leafs museum in his basement. … Here's a pretty cool infographic showing each NHL team's chances of winning the Stanley Cup (from Tony Tengwall). … Great catch by Mark Bailey, who spotted Erik Gryba wearing the MLB logo on his base-layer sleeve last night. When I posted that photo on Twitter, several people said it's probably one of these compression sleeves. … The Senators retired Daniel Alfredsson's number last night. The festivities included a patch worn during pregame warm-ups. … The Reading Royals will wear Flyers-themed jerseys tonight in honor of former Flyers owner Ed Snider.

NBA News: Rockets rookie Chinanu Onuaku has brought the underhanded free throw back to the NBA. As you may recall, we discussed the aesthetics of the underhanded shot about six months ago. … 1990s-themed jerseys tonight fot the D-League's Fort Wayne Mad Ants (from Adam Johnson). … The Bucks are trying an interseting season ticket package: 10 home wins, instead of just 10 home games (from Adam Herbst). … The Cavs and Celtics went black vs. green last night (from Andrew Cosentino).

College Hoops News: Auburn debuted new uniforms last night. It was the first time in team history that they wore "Tigers" on their chest (from Clint Richardson).

Soccer News: Manchester United's new third kit has leaked. The new design is grey, described as "a stark difference from the [current] white and black third kit" (from Tim Cross).

Grab Bag: In Delhi, India, air pollution is so bad that filter masks have become part of the standard police uniform. … The rap group Run-DMC is suing Walmart and Amazon for using the group's logo without permission. … $32 million worth of fake Nike and Adidas sneakers have been seized by authorities (from Jason Hillyer).
•  •  •  •  •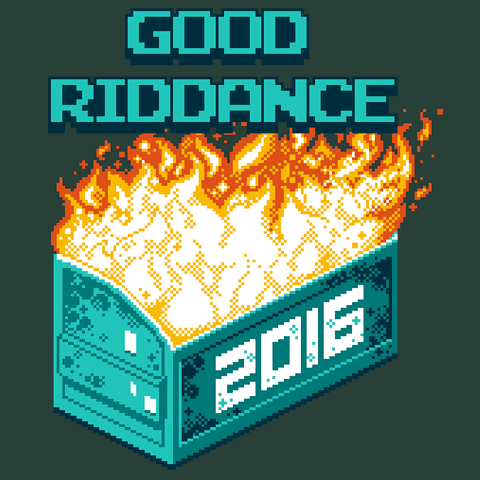 Holiday schedule: Phil is back on the job this weekend, so look for him to have lots of college football bowl coverage tomorrow and Sunday, although he might go light on Ticker coverage. I'll be back on Monday, but it might be a light content day instead of a full-blown Monday Morning Uni Watch installment — we'll see. Things will start to get back to normal on Tuesday, and we should fully regain our stride on Wednesday.
Tomorrow I'll be following my annual Dec. 31 custom of meeting up with friends for lunch at an old-timey Manhattan spot, followed by drinks at an old-timey watering hole, a ritual we call New Year's Eve-ternoon. I usually refuse to go out on NYE in NYC (driving is bad and the subways are worse), but a friend in the neighborhood is having a party, so the Tugboat Captain and I may walk over to check that out. Or we may stay in.
However you choose to ring in the new year, I hope you have a blast. See you in 2017. "" Paul