For all photos, click to enlarge
Back in April I wrote about a 1958 aluminum siding catalog I'd scored on eBay. Today we're going to look at another catalog I recently acquired, this time a 1968 catalog from Gill-line, "Designers and Manufacturers of Quality Screen Printed Advertising Specialties." It's full of spectacular graphics and eye-popping colors.
The most impressive page from the catalog is probably the one shown above, with a pair of real bumper sticker samples glued into place. They have real zip strips and adhesive on the back, too. And man, look at all those fluorescent color options at the bottom!
Here's another pair of bumper sticker samples:
This next spread shows something very cool: "car aerial pennants." In other words, bumper stickers for your car antenna:
Also, at the top of the right-hand page, see that doorknob hanger for mayoral candidate Bascomb? I don't know who posed for that photo, but he shows up again and again throughout the catalog (but with different names), as you can see on these next few pages:
I really like the right-hand page of this next spread, which is touting magnetic car signs. Love the way the illustrations show the customer just rolling up the sign and stowing it in his glove box:
Here's a promotional opportunity you might not have thought of: putting your company's name on a sponge (or, rather, a magic sponge):
You say you want some sports-related content? No problem — can do. Too bad about the Indians sticker, though:
Lots to like on these next two pages, which show a bunch of very cool decal concepts. I especially like the "Don't Be a Litter Bug" design on the first page (although it's disappointing to see the Confederate flag design on that same page):
There's also a page of chrome decals. It's hard to capture just how dynamic they are — trust me, they look even better in person than they do in this photo:
There's more, but I think that's enough for you to get the idea. Thanks for bearing with me during these occasional forays into off-uni territory.
• • • • •
Gift Guide reminder: I'm currently accepting suggestions for items to include in my annual Uni Watch Holiday Gift Guide, which will run on ESPN on Nov. 29ish. If you know of items I should include, do tell. Thanks.
• • • • •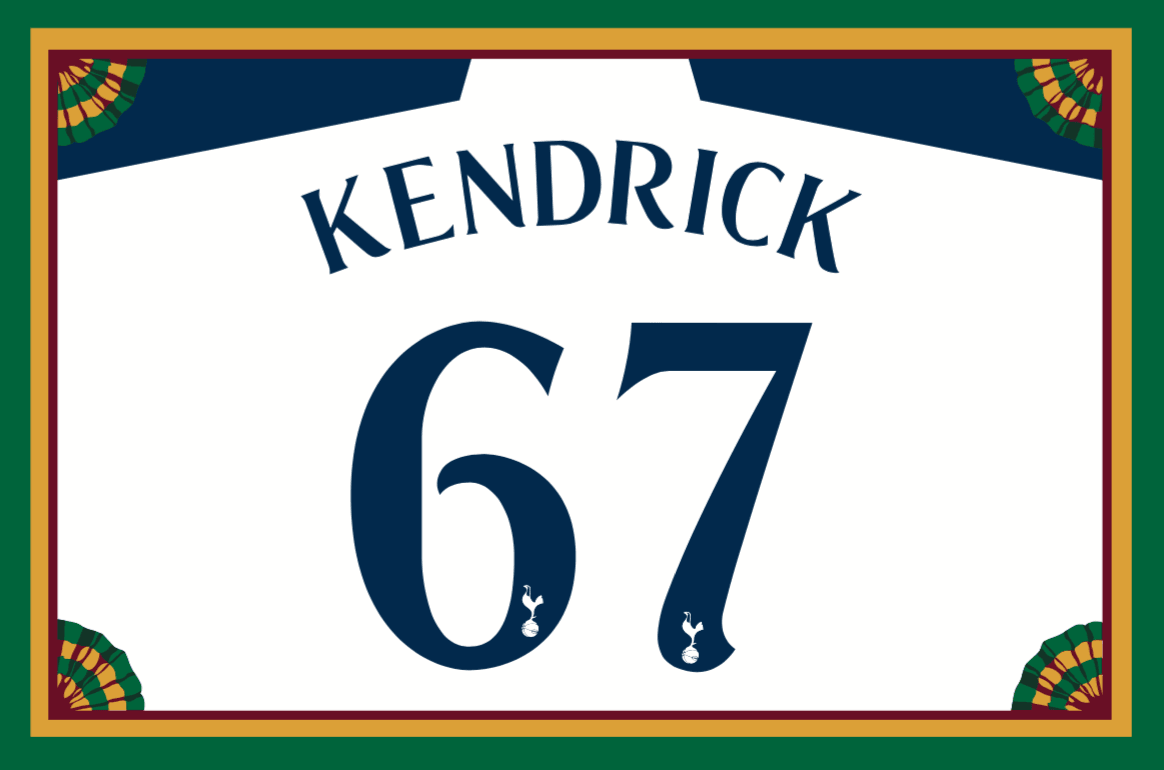 Membership update: Several new designs have been added to the membership card gallery (including David Kendrick's card, shown at right, which is based on Tottenham Hotspur's Champions League uniform). I currently have two open slots on the current batch. As soon as we fill those two slots, I'll send this batch to the printer.
As always, you can sign up for your own custom-designed membership card here, you can see all the cards we've designed so far here, and you can see how we produce the cards here.
• • • • •
The Ticker
By Mike Chamernik

Baseball News: The Mets unveiled their New York skyline logo 55 years ago yesterday. A few tweaks have been made over the years but it is virtually the same. … Cleveland Scene, the weekly paper run by Uni Watch alum Vince Grzegorek, is running a contest to rename and redesign the Indians.

NFL News: Tonight the Panthers will play the Saints in one of the better Color Rush games. Cam Newton agrees. He says that when he plays Madden, he chooses the Panthers and plays in their all-blue uniform set (from Phil). … During a Thursday-night game a few weeks ago, Bucs WR Cecil Shorts gave his gloves to a fan, but Shorts's rubber wedding band slipped off and remained in one of the gloves. The fan gave the ring back to Shorts, and Shorts gave him a jersey in return (from John McMunn). … Here's one person's opinion of the best throwbacks/retro uniforms in NFL history (from Phil). … Who are these very good-looking players? "They're the St Louis Gunners, an independent pro football team who, through unusual circumstances, briefly joined the NFL," says Ronnie Poore. "The Gunners played three games at the end of the 1934 NFL season. The uniforms are pretty flashy for the time."

College Football News: Stony Brook will have golden apple helmet decals for the annual Empire Clash game this Saturday against Albany. The winning team takes home a golden apple trophy. … Iowa State will wear white helmets this weekend. … A friend of Chris Flinn got these Penn State nesting dolls from Russia. Here's the reverse view. … Arkansas State will wear all white with red helmets this Saturday. … A columnist made the argument that alternate uniforms in college football have gotten out of hand. Of course, he kind of undermined his views by including the line "Full disclosure: I'm a grumpy almost-old man" (from Tris Wykes). … It was really foggy in Toledo last night (from @RNs_Funhouse, via Phil). … Colorado will wear black and silver this weekend. Here's another look at the helmets (from Phil). … Louisville will wear white-over-red tonight (from Phil). … Cincinnati will be in mono-red tomorrow.

NBA News: The Spurs will retire Tim Duncan's No. 21 in December. … Here's a good concise history of the changes to NBA uniforms over the years (from Phil). … The Raptors hosted Drake Night for yesterday's game against the Warriors. The Raps wore their black OVO alternates (the Warriors wore white on the road), and fans got commemorative T-shirts. Drake attended the game and wore a shirt with ESPN color commentator Doris Burke's face on it. … Looks like 76ers C Jahlil Okafor has a bit too much space between his chest lettering and his uni number.

College Hoops News: Marquette will wear turquoise N7 uniforms on Nov. 30 (from Phil). … New unis for Southern Utah. … Marquette is flying in a plane with a Hillary Clinton logo on it. Clinton's running mate, Tim Kaine, once flew in the plane during one of his trips to Wisconsin during the election season.

Soccer News: The Premier League will allow teams to wear advertising patches. The patch will replace one of the two EPL logos on each sleeve (from Josh Hinton). … Also from Josh: Barcelona reached to a jersey advertising agreement with Rakuten, a Japanese e-commerce company. The deal will last four years, starting next season. Qatar Airways is the team's current advertiser. … Yesterday we noted that the Pennsylvania Stoners were one of the pioneers of uniform advertising. Douglas Ford notes that the team also went TNOB. Here's more history on the Stoners. … The US men's team will auction game-worn jerseys from last Friday's match against Mexico. The proceeds will benefit a veterans' service organization (from Phil).

Grab Bag: The Lehigh Valley Phantoms — that's a hockey team — wore pink ribbon decals last night (from Phil). … FedEx, which has had several different color schemes for its various services — purple and orange for FedEx Express, purple and green for FedEx Ground, etc. — will now use purple and orange for everything (from David Firestone).
• • • • •

What Paul did last night: The past week has been rough on a number of fronts, but last night provided just what I needed: The wonderful singer/songwriter Amy Rigby was playing (part of the 20th-anniversary tour for her landmark 1996 album, Diary of a Mod Housewife, don'tcha know), with her husband, the great Wreckless Eric, on bass. Saw lots of friends, gave and received lots of hugs, and smiled more than I'd thought would be possible when I left the house. A very good night.
Here are a few of the songs Amy played: