So here's something interesting: When the new spring training caps were announced back in late January, the Indians' design was shown like so: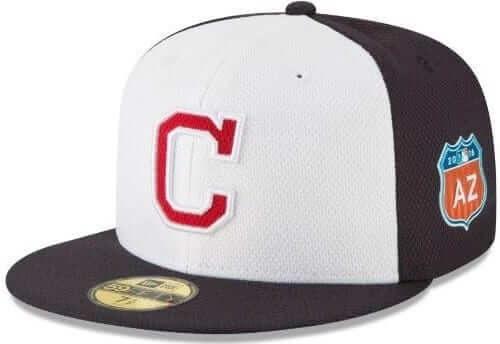 Note the white outline on the "C." And of course this cap, like all of the Cactus League caps, included the "AZ" patch on the side.
But New Era then began running an ad showing the "C" logo without the white outline: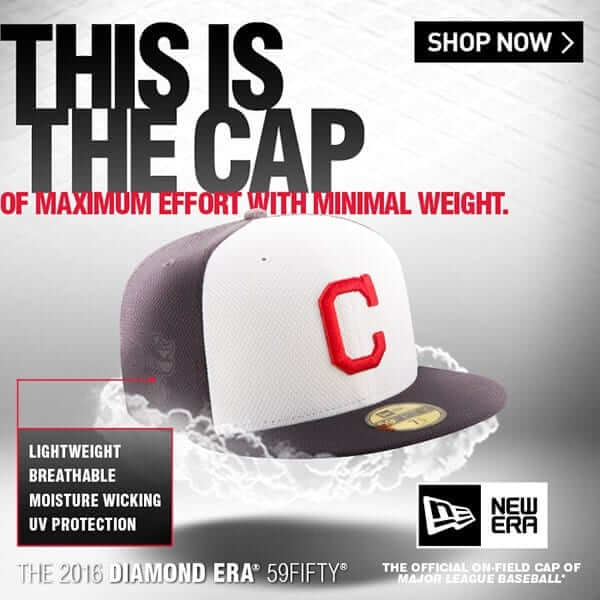 The second cap — the one without the white outline — is the one the team has been wearing this spring (click photos to enlarge):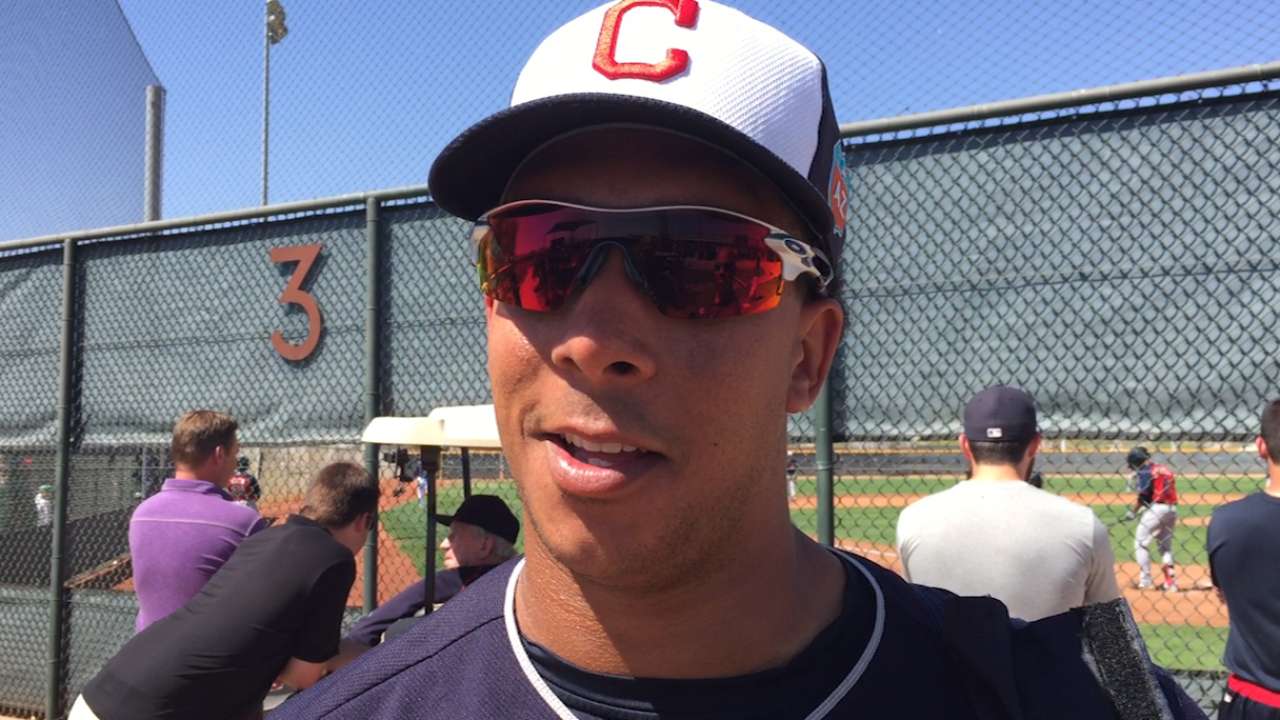 Although the cap without the white outline is the one that the team is wearing, it's apparently hard to find on the retail side. "I have been unable to find it anywhere except at the Indians' merchandise shop at their spring training site in Goodyear, Arizona," says reader Chris Frate, who brought this situation to my attention. "The shop at Progressive field did not have it and neither do any of the usual cap vendors."
Chris says the cap with the white outline is easy to find — but it usually comes without the "AZ" patch on the side. Weird!
As you know, I don't much care about spring training caps or retail caps, but this does seem to be an odd situation. Chris ended up buying two caps — one with the white outline and one without (click to enlarge):
One thing's for sure: With or without an outline, the block-C is soooooo boring. Anything's better than Wahoo, but the Indians really need to come up with something more dynamic.
•  •  •  •  •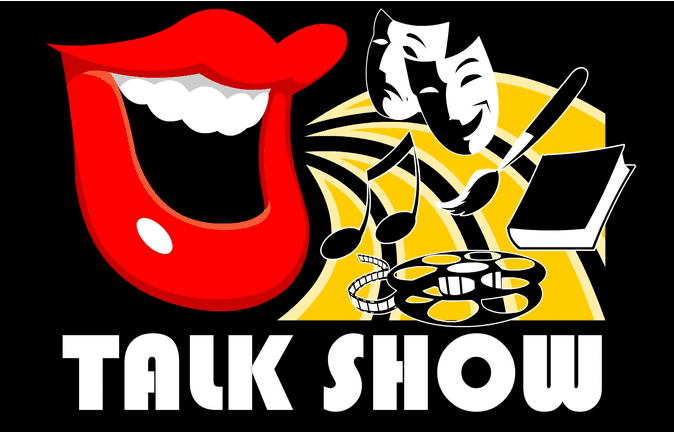 ITEM! Uni Watch live appearance: The awesome Brooklyn arts magazine Cabinet periodically hosts "Talk Show," a live event formatted like a TV talk show (but with no TV cameras), with the host — a guy named David Levine — interviewing guests about their unusual jobs. The next installment is this Thursday, March 24, 7pm, and David will be interviewing a locksmith and a gossip magazine fact-checker. In addition, I'll be appearing as a "Minor Obsessive" (a regular feature of the show) and presenting a short presentation entitled "The Evolution of Baseball's Pants/Hosiery Dialectic."
It's fun and it's free "" you should come! Details here.
• • • • •
ITEM! Membership update: Membership orders have once again slowed to a crawl, but there have been a few new enrollees in recent weeks (including Bryan West-Whitman, whose Penguins throwback-themed card design is shown at right).
Wanna sign up for your own custom-designed membership card? You can do so here. You can also see all the cards we've designed so far (over 1700 of them!), and you can also see how we produce the cards.
• • • • •
ITEM! Key Ring Chronicles debut: Key Ring Chronicles, the new project that I described a week ago, has made its debut on the McSweeney's site today — check it out here. It's just a reprise of the story about my quarter, which I've told before, but we'll have fresh content later in the week.
• • • • •
Click to enlarge
ITEM! PermaRec update: The gorgeous stationery design shown above is one of two letters I've examined in the latest PermaRec entry. Get the full scoop over on Permanent Record.
• • • • •
ITEM! Another year up the hill: Today is my birthday. Fifty-two is kind of a boring number, but next year will be a prime number, so there's that to look forward to.
Protocol dictates that I mention the following things regarding my birthday:
• Numerically speaking, March 21 is 3-2-1. My father's birthday was Jan. 23 — 1-2-3. I like how our birth dates bookend each other like that.
• March 21 is the first full day of spring.
• If you care about astrology, March 21 is the first day of Aries, which is the first sign in the Zodiac cycle. I don't actually care about astrology myself, but being the first day of the first sign is one of those little bonus-point things that made me insufferably pleased about my birth date when I was a kid.
• When I turned eight or nine years old, we had some sort of outdoor activity planned for my birthday, but it got rained out and I was inconsolable. My father, thinking quickly, said, "Don't you know? Rain on your birthday is a sign of good luck in the year to come!" "" a very sweet lie that he came up with on the spot. (He was really good with that sort of thing.) In the 40-plus years since then, it has either rained or snowed on my birthday every single year except once. (One time it also hailed.) It's something I now look forward to "" the annual birthday good-luck precipitation. We already had some early-morning snow today in NYC, so I'm primed for a good year.
• I got my Brannock device tattoo on my 39th birthday, so it is turning 13 today.
• I share my birthday with two of the greatest bluesmen who ever lived: Son House and Otis Spann. I'll be playing some of their records today.
• I also share my birthday with one of my best friends, Matt Weingarden (known to NYC soul music aficionados as Mr. Finewine). Matt and I were born not just on the same day, but in the same year. Last night the Tugboat Captain and I got together with Matt and his wife, Rebecca, for birthday-eve drinks at a New Jersey roadhouse, followed by dinner at a nearby steakhouse. A great night!
• I also shared my birthday with my sister-in-law Cass, who unfortunately died from cancer some years ago. So although this is a celebratory day for me, it's also a day when I'm thinking about Cass and, especially, thinking about my brother, Roy, who misses her more than anything. I'll be giving him a call today to let him know he's on my mind.
Sometimes I like to goof off on my birthday, but I can't do that this year because I have a bunch of ESPN work to deal with. I'll be meeting up with some friends for drinks and dinner, though, so that'll be nice. At some point I'll look around the room and think, as I do each year on this date, how lucky I am to have so many great people in my life, which is a very nice thing to feel on your birthday — or any other day of the year.
Okay, that's (more than) enough. Thanks for listening.
• • • • •
The Ticker
By Paul

Baseball News: Interesting 1961 shot of Teddy Ballgame and Yaz, with the latter wearing a wedding band (from J.D. Mbængle). … Midway down this page is the news that the Rays are no longer requiring their minor leaguers to go high-cuffed, and are also allowing them to have facial hair (from Cork Gaines). … While looking for something else, I came upon this shot of an Oregon softball player who goes a little overboard with the eye black. … Yankees C Brian McCann came to bat yesterday with a logo-less batting helmet (from Brian Ites). … One observer's opinion: Cubs manager Joe Madden has the best dress code in baseball (thanks, Brinke). … Great moment during yesterday's Pirates/Jays spring training game: switch-hitter vs. switch-pitcher! (From Chris Flinn.) … New mono-gold alternates for Purdue. … The restaurant where I ate last night had this spectacular Joe DiMaggio photo on the wall. Don't think I've ever seen that one before. Great, great shot. … New uniforms for Penn State Behrend (from Greg Reedy). … Good spot by Patrick O'Neill, who noticed that several Reds players didn't have the MLB logo on their rear belt loops yesterday.


Pro and College Football News: "I have an old friend who is an assistant NFL equipment manager," says Jake Jahimiak. "He just got back from the annual equipment manager meeting and says the Vicis football helmet was discussed at great length. They are saying this helmet will 'change the industry' of football helmets. The helmet has not been field-tested yet, but the NFL will be pushing teams to mainly carry this helmet at some point in the future, and it might be something that's worked into a future collective bargaining agreement." … I've been saying for years that the one of the biggest and by far the most underrated change in football over the past generation is the rise of super-sticky gloves, and now the league is looking into establishing to some glove standards (thanks, Mike). … Man, can you believe NFL jerseys used to look like this? That's former Giants DL Leonard Marshall. The photo was on the wall of the restaurant where I ate last night. … Amazing 1980 shot of former 49ers QB Steve DeBerg being fitted with a microphone and a speaker due to a case of laryngitis (from Matt Edwards). … Check out the awesome helmet Xavier used to wear (from Kevin Lancaster).

NBA News: Officials removed a game ball from Saturday night's Rockets/Hawks game after they caught Rockets C Dwight Howard using stickum on his hands, which had offset onto the ball. Video here (thanks, Mike).

College Hoops News: Ohio State wore red at home in yesterday's NIT game. That's because Florida was seeded higher but couldn't host any games due to arena renovations.

Soccer News: Three quick soccer items today: a new jacket for USA soccer, a new home jersey for Australia, and a new road jersey for Uruguay.

Grab Bag: When goatee-clad Republican presidential candidate Ben Carson dropped out of the race a few weeks ago, I wrote about this ensured that America would be be extending its longstanding streaks of not having had a president with facial hair (the last one was William Taft in 1913) or a beard (Benjamin Harrison, 1893). But! There's talk that if Hillary Clinton wins the Democratic nomination, she might pick a running mate who happens to have a goatee! Who was our last bewhiskered veep, you ask? It was Charles Curtis in 1933. And our last bearded veep? That would be Charles Fairbanks in 1909. So maybe those streaks will end. And remember the vice president is always just a whisker away from the presidency. … More potential problems for the Wounded Warrior Project. To my knowledge, Under Armour — which has a strong partnership with WWP — has had nothing to say about all of this. Lovely. … The Salisbury men's lacrosse team has a big team mascot logo on the back of their jerseys (from Kevin Mueller). … Orchestras are trying to update their dress codes (from Ilana Hardesty).
• • • • •

What Paul did last night two days ago: Longtime readers may recall that my friend Amy and I took a trip to Scotland in 2010. One of out best encounters during that trip was a stop at the House of Automata, a completely amazing workshop/museum devoted to vintage automata (mechanized figures driven by springs and gears). The host, Michael Smart, showed us around and also told us that he was a consultant on a then-upcoming Martin Scorcese movie whose plot centered on a kid and an automaton. That movie turned out to be Hugo, which was released in 2011. Amy and I went to see it (pretty great movie, right?) and quietly cheered when we saw Michael's name scroll by in the closing credits.
Amy now lives in eastern Pennsylvania, but she recently got in touch to let me know that there was an automata convention taking place in Morristown, New Jersey — almost exactly halfway between where she lives and where I live. So we agreed to meet there this past Saturday.
It was amazing! So many cool people with such amazing wind-up devices — some of them old, some of them contemporary. I was wondering if Michael Smart, the guy we met in Scotland, would be there, and he was! So we went up and said hello and told him how we'd cheered when we saw his name in the Hugo credits. He sort of pretended to remember us, although I don't think he really did (which is perfectly understandable — it was just a 90-minute encounter nearly six years ago).
I shot video of some of the attractions. Believe me, this is just the teeniest tip of the iceberg, but at least it gives you a little taste:
We also saw some presentations, including an excellent one about the restoration of what is probably the most famous automaton of all: Maillardet's automaton, which was the inspiration for Hugo. It currently lives at the Franklin Institute in Philadelphia, and I may have to go visit it there — look what it can do!
There was lots more, including a ton of self-playing musical instruments. Such a cool day!
• • • • •