I want to go off-uni today to explore something that's been on my mind. As most of you know, I like to go on road trips. I'm particularly fond of stopping at national parks, state parks, wildlife refuges (when they're not being occupied by armed seditionists), and the like. I also like going on tours of factories, breweries, and so on.
Each of these places has a building or space that serves as a center for visitors. But what is the proper name for such a space?
There are at least four very similar but distinct answers to that question, each with its own treatment of the root word "Visitor." For example:
1. The root word "Visitor" can be singular and non-possessive. This is probably the most common format, like so:
2. The root word "Visitor" can be plural and non-possessive. This style is also fairly common, like so: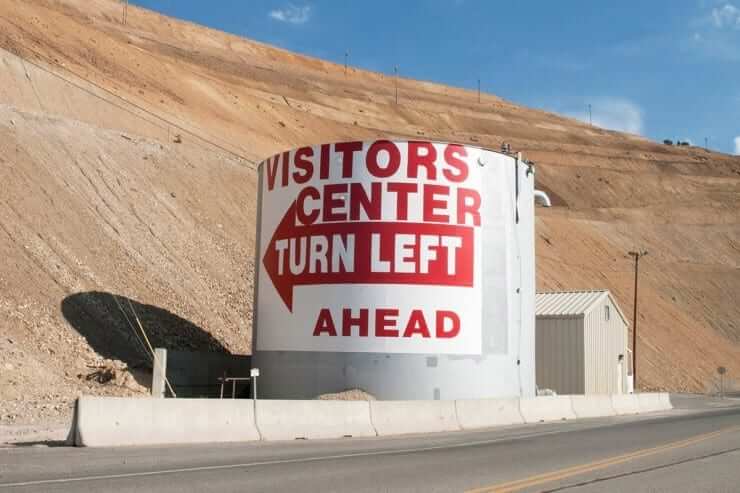 3. The root word "Visitor" can be singular and possessive. This style is uncommon but not unheard of, like so: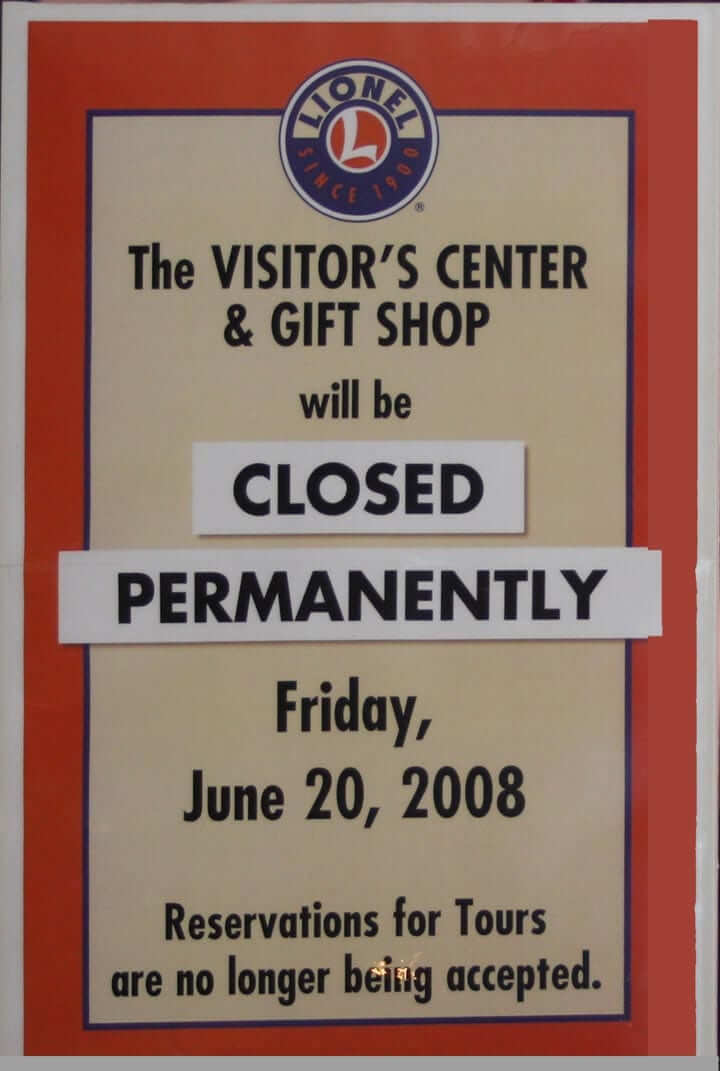 4. The root word "Visitor" can be plural and possessive. This style is extremely uncommon. In fact, I'm not sure I've ever seen it "in the wild," so to speak, although I did find an example on the web: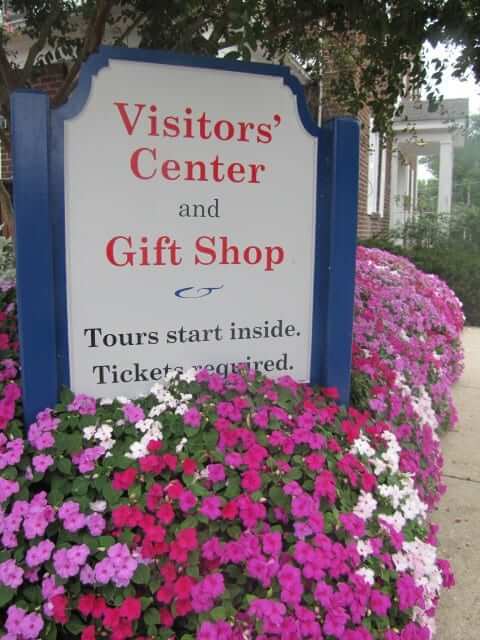 It's odd that there are so many variations, right? I think part of the reason for this is that all four of them sound exactly the same if spoken out loud. So one person can say "Visitor Center" and another can say "Visitors' Center" without even realizing they're saying two different things, which leads to confusion and the lack of a standardized signage style.
Which version is best? From a strictly grammatical standpoint, I think No. 4 — plural possessive — is most accurate. Just as "men's room" and "women's room" are plural and possessive, it seems like this one should be as well. But having that apostrophe hanging there after the "s" doesn't look or feel too great, eh? It kind of upsets the equilibrium of the sign. So even though No. 4 is the most correct option, I don't think it's the best option.
I'd vote for No. 1. Technically speaking, it's the equivalent of "Man Room" or "Woman Room," but it looks good on a sign and, as noted above, still sounds the same as the more correct No. 4.
Then again, one could avoid the issue altogether by going this route: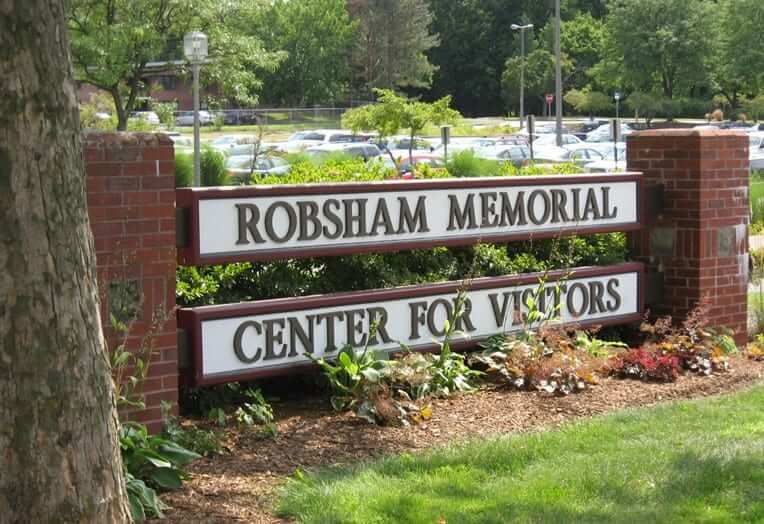 Discuss.
• • • • •
Click to enlarge
Friday Flashback: Many of the articles about the NBA's move toward possibly allowing uniform advertising mistakenly say that none of the major-level North American pro leagues have ever used uni ads for a regular season game. But as Uni Watch readers know, that isn't true — Major League Baseball has used uniform ads on four separate occasions when opening its season in Japan (including in 2004, when the Ricoh logo was worn by the Devil Rays and the Yankees, shown above). My latest Friday Flashback piece on ESPN takes a look at these four series and their advertisers. Check it out here.
• • • • •
Design contest reminder: In case you missed it earlier this week, I'm running an ESPN design contest to redesign the Detroit Lions. Full details here.
• • • • •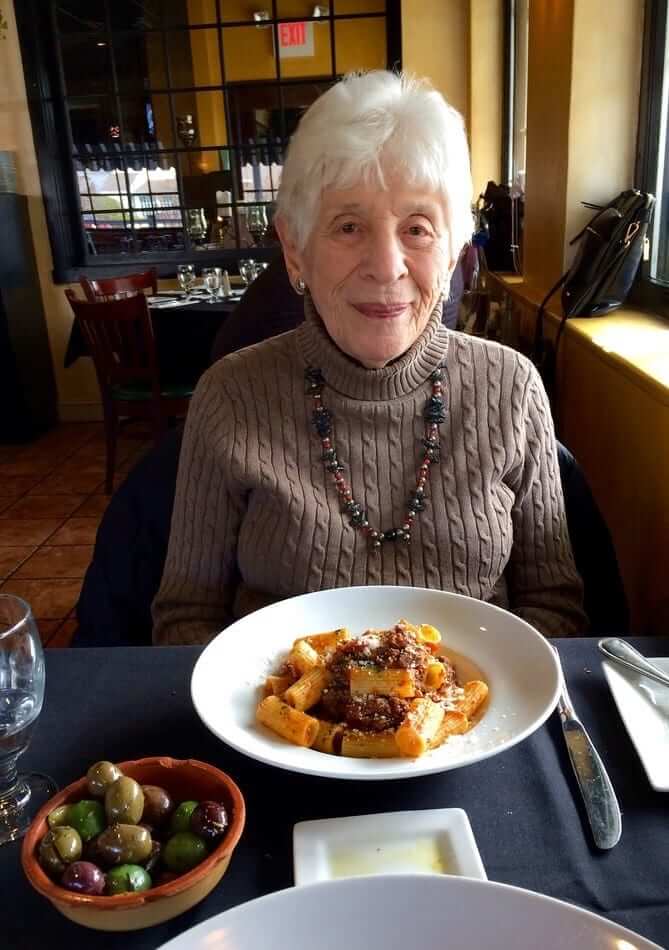 Click to enlarge
Looking good: I'm turning 52 in a few weeks, but people tell me I don't look nearly that old. Maybe I get that from my mom, who's turning 92 next month but you'd never guess it by looking at her. The photo shown above is from yesterday afternoon, when we had a very nice lunch at an Italian restaurant near her home. Love you, Mom.
• • • • •
The Ticker
By Mike Chamernik

Baseball News: The White Sox will wear navy 1976 throwbacks, the untucked ones with the big collars, for a game in July. No shorts, however. The Sox wore the white version of these uniforms last year. … A few people sent this in: Texas A&M will wear red, white, and blue jerseys in honor of George H.W. Bush on Saturday against Yale. Bush attended Yale and played on their baseball team but has a library and school of government named after him at A&M. … Here's a gallery of notable winter MLB acquisitions in their new uniforms (from David Firestone). … Doc Woods, the Yankees' trainer during the 1920s, wore a jersey with his title on the front of it (from Alan Tompas). … The Brooklyn Cyclones released their promotional jersey schedule. Since they're a Mets affiliate, the Cyclones will wear their own version of the 1986 Mets throwbacks. … A family going through their late great-grandfather's house found seven T206 Ty Cobb trading cards from around 1910 which could be worth more than $1 million. … The Yankees have quite the boastful on-deck circle at their training camp. Not sure if other teams have the same slogan on theirs (from Tyler Kepner).

NFL News: Check out the Pats logos on the sleeves of this Jamie Collins replica jersey "" the red stripes are twisted upwards. Eric Lavallee found that in the Patriots' online shop. … Eagles QB Sam Bradford explained why he likes longer sleeves on his jerseys (from J. Walker).

College Football News: The new Oklahoma State jerseys include the school's retired numbers on the trim (from London Nagy). … Here's the logo for the Lambeau Field College Classic, a game between LSU and Wisconsin in Green Bay on Labor Day weekend (from Lee Wilds).

Hockey News: Looks like the Oilers' Patrick Maroon had an upside-down "W," instead of an "M," in his NOB. Those must also be zeroes instead of "O"s. He was acquired by Edmonton on Monday. … The Flyers wore Snyder Hockey patches on their warm-ups, in honor of the Philadelphia youth hockey organization (from J. Walker). … If you look near the blue line of this photo, you can see that an Arizona player was missing the blue outline around the "A" on his front crest during last night's game (from Dane Drutis).

NBA News: Maybe you all knew this, but I just learned that Grizzlies F Matt Barnes has the California Angels logo tattooed on the back of his neck. … This headline is a little misleading, but the point remains that Stephen Curry is worth a lot of money to Under Armour.

College Hoops News: New court design for the Horizon League tournament. It will be held at Detroit's Joe Louis Arena, which hasn't hosted a basketball game since 2006 (from Joel Mathwig).

Soccer News: The Colorado Rapids unveiled a new primary jersey (from Phil). … Under Armour struck a uniform deal with the New York Cosmos, the first time the company will sponsor a U.S. soccer team. Under Armour will also manufacture soccer balls for the NASL (from Phil). … Juventus's Leonardo Bonucci is wearing a captain's armband with Piermario Morosini's face on it. Morosini, Bonucci's friend and a player for Livorno, died of cardiac arrest during a game in 2012 (from Tim Cross).

Grab Bag: This is neat: A display of Kansas City's sports logos with the teams' inaugural years worked in. … Several people sent this in: A woman was caught using a hilariously fake New York license plate. … Belgian cyclist Tom Boonen wears legwarmers during unimportant races from the end of February to the end of March. He ditches them in April when the races become more prestigious (from Bernie Langer). … Republican presidential candidate Ted Cruz's American flag lapel pin turned sideways during last night's debate, but he later fixed it (from Stephen Hayes). … Cruz also had something weird on his lip at one point.