Sleeved NBA jerseys: You're sick of them, I'm sick of them, and now the greatest player on the planet is officially sick of them.
That's the obvious conclusion to draw from last night's Cavs/Knicks game. The Cavs were debuting their new sleeved BFBS alts, and LeBron James was not having a good time of it. Midway through the in the second quarter, he was 4-for-11 from the field and 0-for-2 from the free throw line. After missing back-to-back free throws and then a three-pointer, he left little doubt as to what the problem was:
LeBron has had enough with sleeved jerseys pic.twitter.com/3Zc6KTdQCF

— Barstool Sports (@barstooltweets) November 5, 2015
LeBron James doesn't like the new #Cavs uniforms! pic.twitter.com/ooTW6cWCmq @DustinFox37

— Uncle Bill (@UBtalkin) November 5, 2015
LeBron just killed his sleeved jersey. pic.twitter.com/Zv0omKVekf

— Shahbaz Khan (@UMN_SK) November 5, 2015
@UniWatch LeBron James Ripping off his sleeves https://t.co/TxdzsbKBqG

— Alex Munoz (@AlexardMunoz) November 5, 2015
LeBron just killed his sleeved jersey. pic.twitter.com/Zv0omKVekf

— Shahbaz Khan (@UMN_SK) November 5, 2015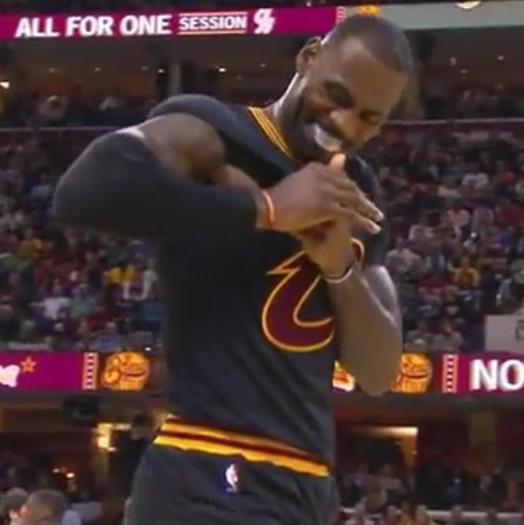 This isn't really so surprising. For one thing, LeBron expressed his dislike for sleeved jerseys more than a year and a half ago, when he was still with the Heat. For another thing, everyone else with half a brain figured out a long time ago that the NBA's sleeved program has been a misbegotten disaster, so why not LeBron too? He just did what every NBA fan's been wanting to do, and good for him. (He also engaged in some very efficient and effective design criticism, reminding us that form follows function and that basketball sleeves aren't very functional.)
In a postgame interview, LeBron offered this explanation: ""I was just frustrated with myself, I was just off rhythm a lot tonight, and the jersey was the only thing I could go to. I couldn't do nothing to my face."
Pressed to give more thoughts on the sleeves, LeBron tried to be a good company man. First there was this quote:
"I don't know, it might be mental, man," James said. "It's OK. The jerseys are nice. We love the jerseys. The black looks great. It's been awhile since this franchise has worn black. So it's great to be out there and wear those uniforms. I was in my own way. I was frustrated with my shot, I couldn't make a bucket, so like I said, I had to take it out on something."
And then this one:
"I mean, if the fans love [the sleeved jerseys], I love them," James said. "That's what it's all about. I think our fans here in Cleveland and around the world and around the league love the uniforms. I'll wear them for 48 minutes in a ballgame. Obviously, I'm so used to the sleeveless cutoffs, whatever you want to call them — tank tops — I've been playing in tank tops my whole life. But for a game here, a game there, I don't mind it."
Of course, the fans don't love them, so the whole premise of that quote is out the window. Postgame backpedaling notwithstanding, LeBron's on-court response to the sleeves could end up being the nail in this particular jersey's coffin. Teammate Kyrie Irving had already said that it might be one and done prior to the game.
But other sleeved jerseys continue to proliferate throughout the league (like that new Nuggets alt from last week), largely because the NBA has stipulated that all "Pride" jerseys must be sleeved. Leaving aside the self-evident facts that the whole concept of "Pride" jerseys is (a) cringe-inducing, (b) ill-defined, and (c) a transparent attempt to foist even more crappy merch onto an already oversaturated market, why would you insist that this one particular category of crappy merch have sleeves? The connection between "Pride" and sleeves has never been explained, much less justified. The whole thing is a joke.
Everyone is assuming — correctly, I'd say — that the sleeves will disappear when Nike takes over the NBA's uniform contract. But that doesn't happen until 2017-18. Adidas is still the official outfitter for the rest of this season and next season. Will the sleeves make it to the end of the Adidas era? Good question.
This whole thing is no doubt creating a PR nightmare for the NBA folks today. And it should — they've has been pushing the sleeved agenda against all reason for two and a half years now, even though exactly nobody likes the look. Now they're finally reaping what they've sown.
•  •  •  •  •
Membership update: It's been a slow period for membership enrollments, but we have a few new orders in the hopper (including Max Alpert's Vancouver Grizzlies treatment, shown at right). There are several spots open in the current batch of eight, which I plan to send to the printer by Monday whether we've filled up the batch or not. In other words, if you sign up now, you'll get your card very quickly.
As always, you can sign up for your own custom-designed membership card here, you can see all the cards we've designed so far (nearly 1700 of them!) here, and you can see how we produce the cards here.
•  •  •  •  •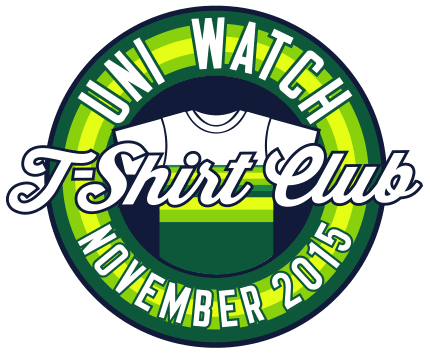 Tequila sunrise reminder: The tequila sunrise T-shirts are arriving this week, and as I mentioned yesterday it looks like Teespring didn't do such a great job for some of you. The biggest problem — and this one is a real head-scratcher — is that people who ordered 2XL ended up receiving a Medium instead. I've heard other complaints about sizing (the tagged size doesn't match up with the measurements on the sizing chart) and the quality of the printing.
Obviously, this is disappointing — not just for you, but for me. We're going to do our best to make all of these right (and if we can't make it right, obviously, you'll get a refund, but our goal is to make that a last resort). If you have a problem with your shirt, please do the following three things: (a) email Teespring customer support and explain what's wrong; (b) also email me; and (c) accept my sincere apologies. We'll get it sorted out — thanks for your patience.
• • • • •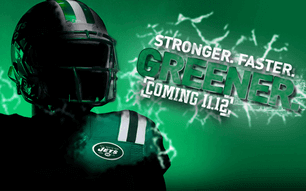 Halloween over, new costumes to unveil tonight anyway: The NFL is slated to unveil its first "Color Rush" uniforms — the ones that the Jets (green) and Bills (red) will be wearing next Thursday — during tonight's Bengals/Browns game.
One thing we need to do is come up with our own name for this uni program, because there's no fucking way I'm gonna keep writing "Color Rush," which is just NFL/Nike marketingspeak and is too embarrassing to even say out loud.
So here's what we'll do: I'll give a complimentary Uni Watch membership card to the person who comes up with the best snappy name for this uniform initiative. The only catch is that you have to beat out Phil, who already came up with "Money Flush" (and didn't even realize I was putting out the call for a new name!). Post your entries in today's comments.
•  •  •  •  •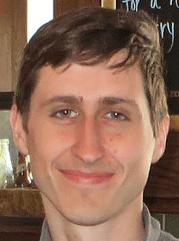 Mike's Question of the Week
By Mike Chamernik
I'm a pretty mellow guy. Even at my angriest, I'm still like five steps away from punching or slamming something. As noted in today's lede, LeBron James is apparently a little more proactive when taking out his frustrations.
In what ways have you took out your anger after playing or watching sports? Have you ever defaced your uniform or destroyed equipment? What's the angriest you've ever gotten? What's your favorite story of athlete rage?
• • • • •
The Ticker
By Mike Chamernik

Baseball News: The Rockies held a Twitter poll, asking which is better: high cuffs/stirrups or long pants. Last I checked, 59 percent of the 32,000 voters chose high cuffs/stirrups. … The Bowling Green Hot Rods will reveal new logos next Thursday. Looking at their current set, the Hot Rods are indeed overdue for new ones (from Josh Claywell). … The Padres configured Petco Park into a nine-hole golf course this week. "¦ Here's a good uni-centric story about a Pirates prospect in the Arizona Fall League (from Adam M).

NFL News: The big news yesterday was that it was reported that the Pentagon has paid more than $9 million to pro sports teams over the last four years, including $6.8 million for paid patriotism events. The report, from Senators Jeff Flake and John McCain, had an excellent cover — we should find out who designed that. The Falcons have made the most money of all the teams, earning $879,000 from 2012 to 2015. The league is now in damage control mode on this one, with Roger Goodell offering to return any taxpayer money that was paid from the Dept. of Defense. … In a related item, a British writer says the NFL will never catch on in the UK unless the league changes its association with the military (from Mark Coale). … The Browns will wear white over white with brown socks tonight. … Speaking of the Browns, Johnny Bruno was listening to Columbus sports talk radio and heard the hosts calling the pants "Sorority Sweatpants." That's fairly accurate! … Also, Fox Sports asked which Browns uniform combo is the best (from Phil). … The Bills Toyota Rookie Club visited the Women & Children's Hospital of Buffalo this week. Players wore jerseys with Rookie Club patches for the event. OL John Miller wore a jersey with an outdated collar, which the Bills stopped wearing after 2012 (thanks, Aaron Husul). … A futurist repurposed a football helmet in a human cyborg experiment. More info on that here (from Jon Solomonson). … A reader named Timmy found some goodies on Washington DC Craigslist: a Washington helmet chair (!), a Brett Favre Bobble Dobble, a signed check from Sammy Baugh, vintage electric football and electric baseball pieces, and some high school football programs from the 1960s and '70s.

College Football News: South Carolina will wear white jerseys and black pants this Saturday against Tennessee (from Phil). … Missouri will wear gray uniforms tonight. … Boston College will play Notre Dame at Fenway Park later this month, so the grounds crew covered the infield dirt with sod (from Scott Davis). "¦ After Colorado players watched the new "30 for 30" film about the school's 1990 national title under coach Bill McCartney, the Buffs changed their uniform plans for this weekend and will be going with their classic look. Now we just need to get "30 for 30" films made about every college team and have the players watch them (from Phil).

Hockey News: Islanders broadcaster Howie Rose was critical of the team's new black-and-white third jerseys, saying that the jerseys are a "money grab" and even using the term "black for black's sake." Isles F Matt Martin likes the alternates though, saying the team looks meaner in them (from Phil). … The Bruins are inconsistent with their FIOB protocol. … The Blackhawks wore lavender cancer-awareness warm-up jerseys. … "The possible Wild Stadium Series uniform finally made me notice a nuance of the Wild's logo," says Brian Bennett. "On the potential jersey, the 'chin' of the animal is rounded, and a quick search shows this to be the case on most, if not all, repro jerseys (top image). On authentic jerseys (middle) and print uses (bottom), the chin comes to a point before it rounds off." … Brantford, Ont. is the hometown of Wayne Gretzky. The town's Junior B hockey team, the 99ers, combined the his No. 99 with the Edmonton Oilers logo to form their own logo. The oil drop at the top of the logo indicates "Jr. B" (thanks, Ted Arnold). … Joe Werner has a tidbit about the Rochester Institute of Technology's hockey team. The team's first uniforms were hand-me-downs from the Rochester Americans, the AHL team. RIT hockey was a club team with no funding from the school. According to the book Frozen in Time: The History of RIT Hockey, the sweaters had "AMERICANS" across the chest, and RIT removed all the letters except the "RI" and then added T's at the end. Also, some of the sweaters feature a large "R" behind the lettering. "Not sure if the Amerks ever took the ice in mismatched sweaters the way RIT almost surely did, or if we are just seeing several versions of Amerks uniforms having been included in the lot of hand-me-downs," Joe says. … Albany Devils goalie Scot Wedgewood has David Puddy from Seinfeld on his mask. He explains why in this video clip (from Adam Vitcavage). "¦ I saw that the AHL had late morning games scheduled for both yesterday and today "" does anyone know why? I couldn't find an answer online.

Basketball News: The Pacers are adding this memorial patch for Mel Daniels. The also wore memorial shooting shirts last night. … Carmelo Anthony is an aficionado of luxury watches. … A designer, Austin Jermacans, created an Andrew Wiggins logo concept. … Here's more on Stance, the company that has started to produce NBA socks this year. I would like a pair (apparently they are incredibly comfortable), but not for $26. … Raptors 905, Toronto's new D-League team, unveiled its inaugural uniforms (from Andrew Stokes). … Jack Connell found this odd Michael Carter-Williams 76ers jersey at a TJ Maxx. The Sixers changed away from that uniform in 2009, and MCW played on the team from 2013 to 2015. … New unis for Ohio (from Kyle Arnott). "¦ The Bulls will wear throwbacks tonight.

Soccer News: Here's a good piece on how real fans hate half-and-half jerseys, as in, stitched together Lionel Messi and Neymar shirts (from Thomas Courtman). … I'm only 25, so take my "back in the day" complaints with a grain of salt. But it seemed like as recently as a decade ago, teams would release their new logos and uniforms with no notice. I remember how I found out the Bucks had a new logo in 2006 "" the art on the team's Wikipedia page was different. I then went to the Bucks' website and it was like, Oh yeah, we have a new logo and uniforms. Now, teams tease the hell out of it. For instance, D.C. United will reveal its new badge on December 10. Great, now we have a month of hints. The aforementioned Bucks milked their newest logo switch, unveiling a teaser "M" logo; the primary and secondary logos; the regular home and away jerseys; and the alternate jersey, all on different dates, all announced way ahead of time. Maybe I'm just impatient, but I hate this new trend. "¦ New uniforms for Honduras.

Grab Bag: East Carolina has signed a 10-year deal with Adidas. … Here's a fun Sporcle quiz. Can you name the best-selling throwback jersey in each state? (From K.C. Kless.) "¦ Big rugby news, as Canterbury is now the official outfitter of the British & Irish Lions (from @Stumpy7780).