When people think of Patriots uniforms, they usually think of two primary eras: the old Pat Patriot look and the team's current set. But people often forget that there was a seven-season transitional period between those two eras, and that period featured some unusual elements, like color-mismatched TV numbers and vertical tone-on-tone striping. I've taken a closer look at that forgotten era for today's installment of my weekly Friday Flashback feature over on ESPN. Check it out here. "" Paul
•  •  •  •  •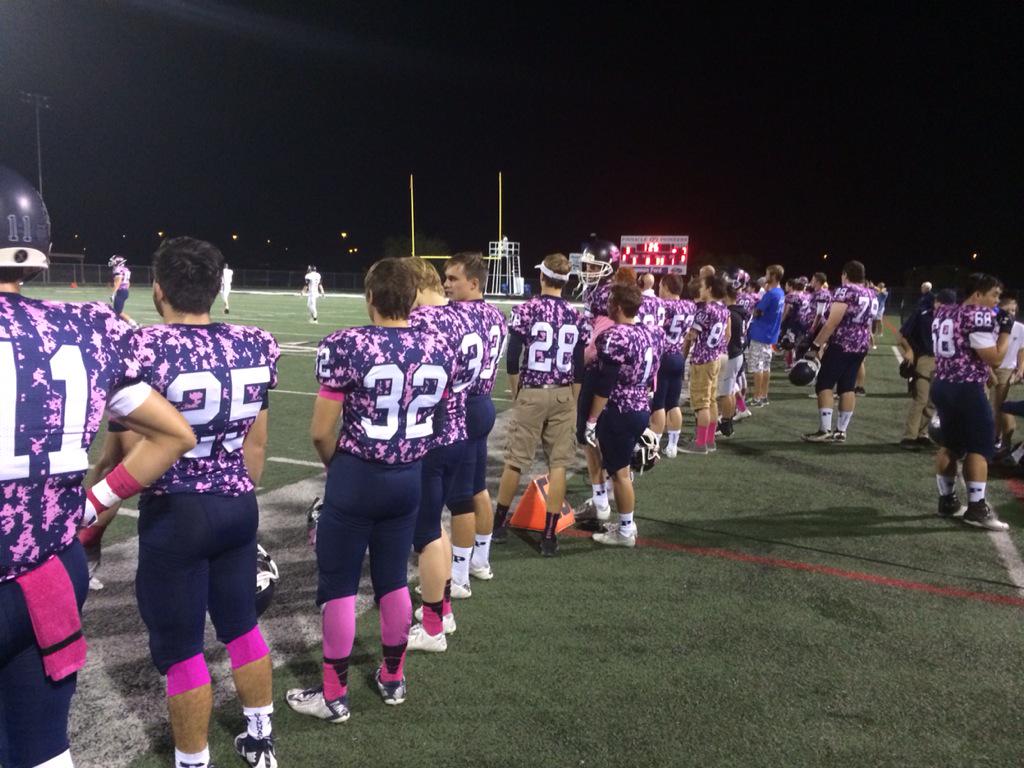 Click to enlarge
Pinktober + G.I. Joke = holy moly: I think we can safely say that Pinnacle High School in Phoenix has lived up to its name, at least in terms of reaching the pinnacle (or, really, the nadir) of unwatchable uniform design. And wait, it gets better (read: worse) — here's the front view:
@UniWatch @PhilHecken HS Football jerseys in AZ. Pink and Dark Blue camo. pic.twitter.com/DMcLqB869i

— Keaton Köch [SDMN] (@BobDole520) October 9, 2015
Now if they can just work some stars and stripes into the concept, then they'll really have something!
(My thanks to Andrew Nordmeier for letting me know about this one.)
•  •  •  • •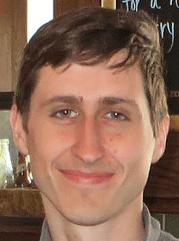 Mike's Question of the Week
By Mike Chamernik
Do you root for any college sports teams that you have no personal connection to?
Here's why I ask: I attended DePaul University in Chicago. I like the basketball team, but we don't have a football team, so I'm kind of a nomad with no real attachment to any one program. Sometimes I think of just choosing a team, like maybe Nebraska, but then I imagine how weird that would be. The majority of Cornhuskers fans went to the university and have a real connection to it. They have memories of classes, social events, and campus life. They probably attended a few football games, or at least watched them with fellow students at some type of gathering. They may even have family members who also went there, creating a multigenerational bond with the school. The school shaped who they are; I'd be just some shmoe rooting for the football team.
Or at least that's how I feel about it. What about you? Do you root for any schools that you have no connection to? Do you wear any T-shirts or other apparel from those schools?
•  •  •  •  •
The Ticker
By Mike Chamernik

Baseball News: Someone in KC apparently didn't get the memo that the Yankees lost the Wild Card game. … Here's a good video segment on the Rangers' stitcher. Most interesting revelation is that Mike Napoli doesn't like dealing with buttons, so his jersey placket is sewn shut and he puts it on like a pullover (from @ZestyTacoSauce). … Two new home uniforms for Northwestern State. I can dig both, except for the Adidas logos. "¦ The Canadian Parliament passed a resolution calling upon members to wear Blue Jays jerseys and/or caps while in session (from Chris Flinn).

NFL News: The Browns will wear white-brown-orange this Sunday (from Phil). … Last night, the NFL Network flashed a weird-looking Falcons jersey during its promo of next week's Falcons/Saints Thursday Night game (from Andres Galdames). "¦ Here's why Colts P Pat McAfee wears No. 1 (from Chris Flinn).

College Football News: Virginia Tech will wear white-maroon-white against NC State tonight (from Andrew Cosentino). … Toledo will wear gold facemasks with blue jerseys and gold pants this Saturday against Kent State. … Here's a color-ish video of the 1935 Army-Navy game. Keith Aksel sends that in, and he has a YouTube channel with other old goodies. … Forrest Page is not a fan of Grand Valley State's new white uniforms. The team will wear them next Saturday.

Hockey News: The ECHL is going with blue goalposts with corporate advertising (from Alan Kreit). … Jeff Israel says that the Bruins announced on their Jumbotron during last night's game that they'll be unveiling their Winter Classic jersey on Oct. 24. … Canada's Russell Brewing Co. reused Team Canada's logo from the Canada Cup (from Rob Yasinsac). "¦ New uniforms for the Orlando Solar Bears.

Pro Basketball News: Here's a deeper look at the NBA's new socks deal with Stance (from Mike Murphy). … The Knicks have ditched the orange key and went back to an all-blue court design. I like it! According to my man Kodrinsky, a NBA court artist whom I profiled last summer, the Knicks haven't had a predominantly blue court since 1995. … The Canberra Capitals of Australia's WNBL will promote gay equality and inclusiveness by wearing rainbow-trimmed uniforms this season.

College Hoops News: New green unis for Tulane. I like the dark green-light green combo. … New blue unis for South Dakota State (from Will Bordewyk). … Loyola Maryland revealed its new home and road sets. … New shoes for Marshall (from Brice Wallace). … Washington University in St. Louis dedicated its court to its two longtime men's and women's basketball coaches. … New throwbacks for Central Washington. "To what year, they did not say," says Paul Stave. "And why the throwback has the new Wildcat logo is beyond me. Back when I attended in the early '80s we didn't even have a logo." "¦ New practice gear for Mississippi.

Grab Bag: Boston police are getting into Pinktober with pink handcuffs (from @so_it_gohs). … Google is also going pink. Graham Block saw that at his log-in screen. … To continue the theme, Charlotte Motor Speedway painted its pit road wall pink. The track also increased the length of its restart zone, and painted lines across the track and added signage to the outside wall to improve visibility of the area (from ChrisH). … David Firestone examined a few old Chicago street signs. Cool stuff! I learned that there is a Highway Gothic font, which is now in my top five of favorite fonts. [As an aside, the lettering for the logo of my 1990s zine, Beer Frame, was based on old Chicago street signs! "" PL] … At this weekend's Presidents Cup, each player's bag has patches that indicate how many times they've played in the tournament (from Brian Mazmanian). … Also for the Presidents Cup, Bubba Watson wore American flag-themed shoes (from Jeffrey Holtz). … World road race cycling champion Peter Sagan is trying to get around the UCI requirement that he wear white shorts with his new rainbow-striped champion's jersey (from Sean Clancy). … How huge is Oklahoma City? So huge that you could fit all these other cities inside of it! I did not know it was also three times larger than Chicago (from Paul Deaver, an OKC firefighter who has to help protect that behemoth).
•  •  •  •  •
Puppy Bowl update: Great time at yesterday's Puppy Bowl taping. It was the day for the kitten halftime show, so it was pretty much cutegasm city, what with all the little mewlers. Don't tell Uni Watch mascots Tucker and Caitlin, but I kinda lost my heart to a few of the little scamps. I expect more of the same today, as I'll be back at the studio for the puppy segment of the taping.
I have a big weekend planned — hiking in the Ramapo Valley, a North Jersey beefsteak, and of course the Mets' first postseason action in nearly a decade. Whatever your weekend has in store, hope it's a good one. Enjoy Phil's weekend content, and I'll see you back here on Monday.