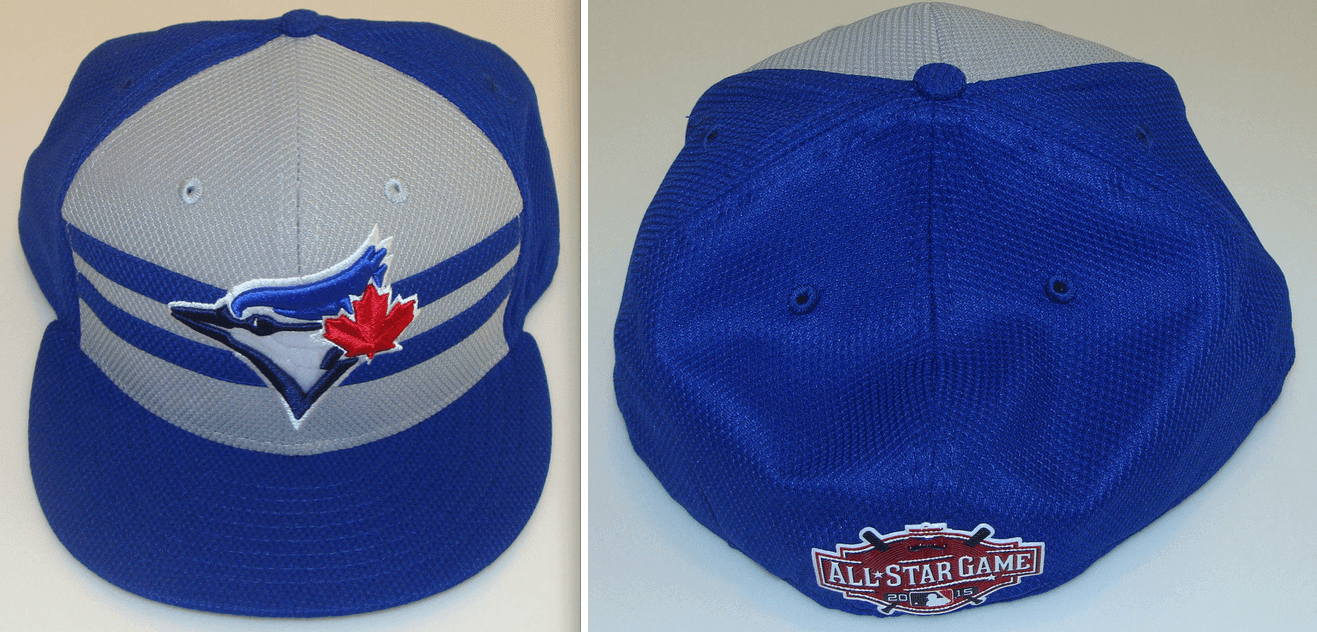 Click to enlarge
It's been more than a month now since the bogus story about the supposed leak of the pillbox-style caps for the MLB All-Star Game, and I for one am a bit surprised that the real caps haven't surfaced yet. Or have they?
The cap you see above is currently up for sale on eBay, and the seller is claiming that it's an on-field cap for the All-Star Game. Of course, eBay sellers claim all sorts of things, not all of which are true, so I've tried to verify the cap's legitimacy. Unfortunately, I didn't learn about the cap's existence until about 10:15 last night, which has kind of put a crimp in those verification efforts. Here's what I can tell you:
• I sent a note to the eBay seller, asking him/her for details about the cap. No response yet. (Update, 7:40am: I just received the following response: "Contact New Era." Not very satisfying.)
• I also sent a note to one of my go-to sources for this type of thing, asking if he's seen this cap design before. No response yet.
• I also sent a note to two people in the MLB offices, asking if they can confirm or refute the cap's legitimacy. No response yet.
Did I mention that this all unfolded late at night?
So let me make this as clear as possible: I don't know if this cap design is legit. I do note, however, that the eBay seller has a rating of 19,440 — that's really, really high — and a positive feedback rating of 99.8%, both of which suggest that he/she is a reputable seller. (And as an aside, the same seller also has a listing for what he/she claims to be a Home Run Derby cap, which is something I don't really care about, although some of you probably do.)
Anyway: If the design is real — and I'd like to reiterate that I don't know if it is — it's a stinker. The idea last year, when the ASG was played in Minnesota, was that the caps were all based on a Twins throwback scheme, which didn't look good but at least had some kind of thematic logic to it. But what's the logic behind this design? The Reds, who are this year's ASG hosts, have never worn a cap with a contrasting front panel, and the two horizontal stripes on the front panel hardly qualify as a pillbox motif. The fake designs that were fake-leaked were clearly a lot better.
So let's hope this design — whose legitimacy, I'd like to stress, has not been determined one way or the other — isn't real. And while we're at it, let's take a moment to remind MLB that players simply wore their regular team caps in the ASG for eight decades, and that worked just fine. A textbook case of something that wasn't broke but they fixed it anyway.
Update: It turns out that this cap design is legit.
(Big thanks to Keith Roelfsema and Chris F, who were the first two to bring this cap to my attention.)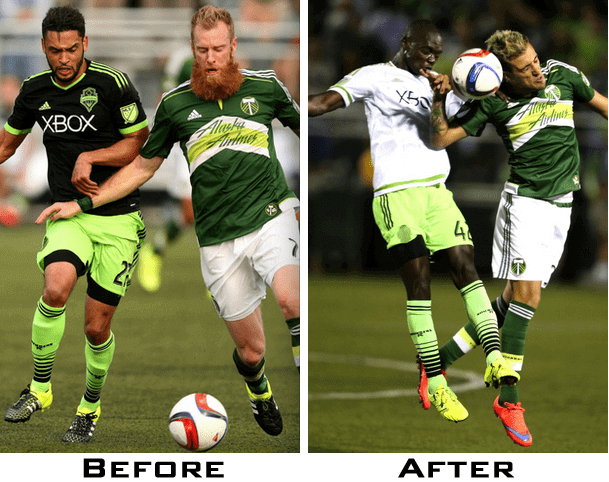 •  •  •  •  •
Halftime switcheroo: People sometimes ask me half-jokingly if the Oregon football team will take things to the next level of absurdity by changing uniforms at halftime. That actually happened yesterday, but not in the realm of college football. The team making the halftime wardrobe change was the soccer team the Seattle Sounders, who were playing the Portland Timbers. As you can see above, Seattle played the first half wearing black jerseys but then switched to white jerseys for the second half, much to the befuddlement of fans and broadcasters alike.
"It turns out that the Sounders told US Soccer that they were wearing black as the home team, but then Portland showed up in dark kits as well," explains reader James Thomas. "I don't know if it was done because of their rivalry, but Seattle's manager was a bit perturbed by the whole ordeal. His thoughts can be heard at the 2:36 mark of this video."
•  •  •  •  •
Father's Day reminder:
In case you missed it last weekend, Phil has put out the call for pictures of your dads and/or granddads in uniform (any uniform, whether it be sports, military, delivery, etc.), which he'll as a Father's Day feature this Sunday. Further details
here
. Email your photos, along with short descriptions (50 to 100 words) to
Phil.Hecken@gmail.com
by this Thursday, midnight Eastern.

•  •  •  •  •
Baseball News: Someone whipped up some Auburn baseball redesign concepts (from @CollegeAndMag). "¦ Topps, the baseball card company, has a virtual card-collecting app called Bunt, which recently released a set of "Unique Unis" cards, most of which are throwbacks. Fun to see Topps acknowledging the uni-verse. … Tigers slugger Miguel Cabrera has a new shoe with a silhouette of himself on the tongue (from Justin Barsotta). "¦ This isn't an ideal screen shot, but the Cubs have apparently added little stars to the back of their batting helmets, at least for some players. Not sure what they're for, but it can't be for past All-Star Game appearances, because rookie Kris Bryant has them too (from Alex Greenbaum). "¦ Alan Tompas was watching Game 3 of the 1978 World Series and noticed something interesting: A pair of Yankees batboys who were cleaning up some debris from the field were wearing jerseys with ghosted numerals where the numbers had been removed. "¦ Depressingly predictable routine: Approximately 40% of the time that Mets reliever Carlos Torres pitches, someone will write/tweet to tell me, "Hey, Torres isn't wearing his padded headgear!," and then I have to explain that the guy with the funny headgear is fellow Mets reliever Alex Torres. "¦ With the Phillies getting blown out last night, OF Jeff Francoeur was called upon to pitch (not such a stretch, since he pitched semi-regularly in the minors last year), creating the fairly rare sight of a single-digitized pitcher. "¦ An NBC affiliate in Chicago doesn't know the difference between the St. Louis Cardinals and the Arizona Cardinals. "¦ LSU changed its usual jersey schedule as a slump-buster move yesterday.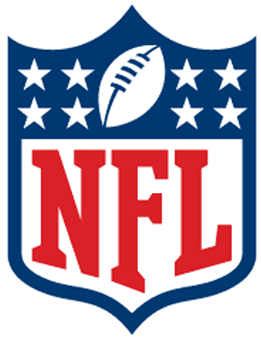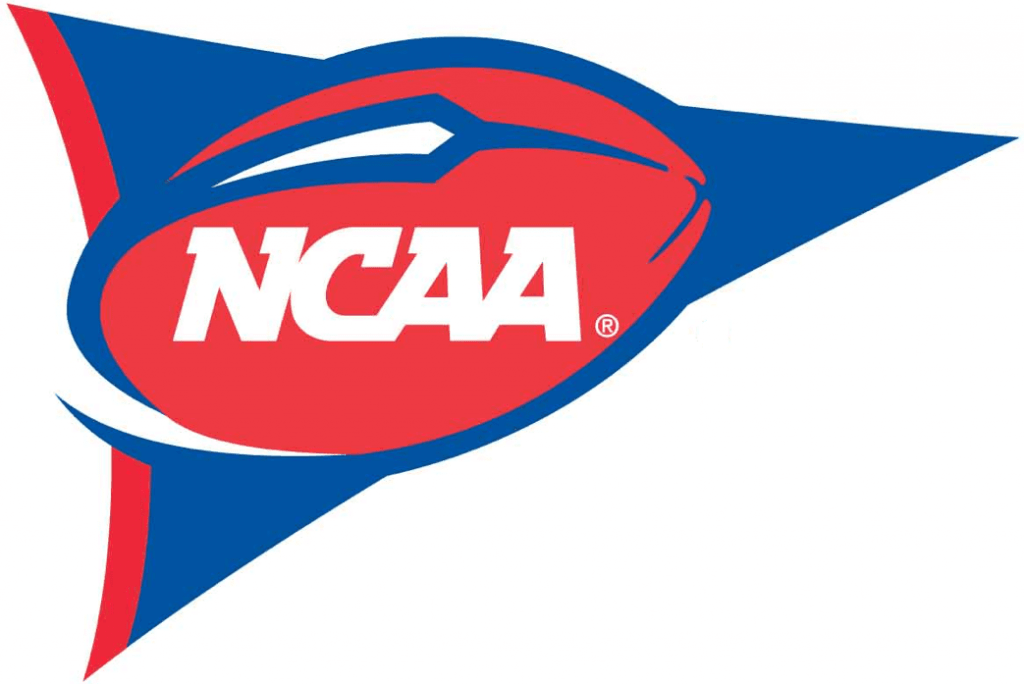 Pro and College Football News: Here's a video showing how a 3-D nose bumper is applied to a helmet. "¦ Here's a not-very-illuminating discussion of the worst NFL helmets. "¦ Texas A&M posted a photo of its cleats for the coming season (from Tim O'Donnell).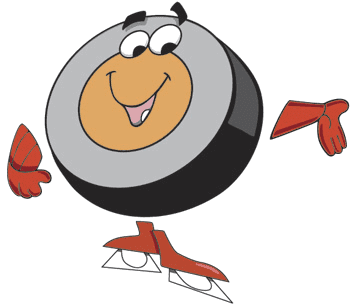 Hockey News: Check out this totally boss leather jacket given to members of the Blackhawks' 1934 Stanley Cup-winning team (from my pal Michael McMahon). "¦ Here's the final version of Conrad Burry's circular NHL postseason bracket. "¦ Yesterday's Ticker asked if stick knob decals were becoming more prominent. Austin Chen says they are, and he sent along Avs and Red Wings examples to make his point.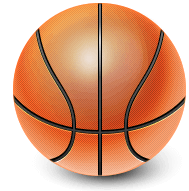 NBA News: The Cavs finally wore their white home uniforms last night. It was the first time they'd do so in the Finals but, contrary to what many people seem to think, was not the first time they'd gone white-clad this postseason. They wore the whites twice in the first round against Boston and once in the second round against Chicago. "¦ Here's something I'd completely forgotten about: At one point during the late 1980s, the Bullets' NOBs were a mix of capital and lowercase letters (big thanks to @YellowHatDan for reminding me). "¦ The new Clippers logos and uniforms that we've all seen already will be formally released this week. Check out that ad that happened to be in my browser window when I cued up that story yesterday. Coincidence? "¦ Update: Looks like that Clippers unveiling will take place on Thursday. "¦ The final version of Conrad Burry's circular NHL postseason bracket can be found up in the hockey section. Here's the NBA version. "¦ A cop behind the Warriors' bench last night had a "Let's Go Cavs" sticker on the back of his head.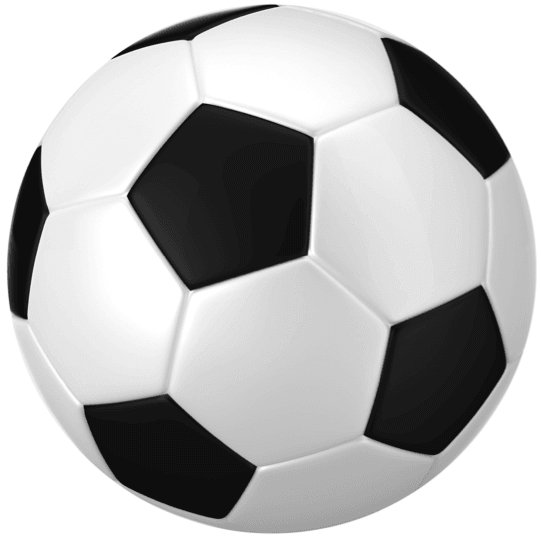 Soccer News: New home jerseys for Arsenal (thanks, Phil). "¦ A male soccer official in Brazil says women's soccer is gaining popularity because the players are "putting on make-up" and are "elegant" (thanks, Phil). … Here's a look at how important jersey sales are to a soccer team (thanks, Phil). "¦ New uniforms for the NASL's Armada FC (thanks, Phil).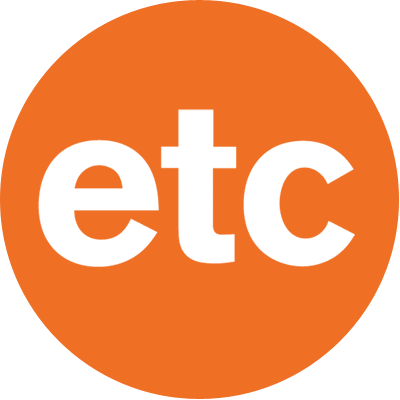 Grab Bag: Luxe clothing brands like Louis Vuitton, Gucci, and Prada are having trouble in the marketplace because consumers are experience "logo fatigue" (from Tommy Turner). "¦ A uniform factory in Eau Claire, Wis., was struck by a fire yesteday. "¦ Commanders at Fort Carson — a U.S. Army outpost in Colorado — have banned most pins and patches from soldiers' uniforms. "¦ Here's the full set of U.S. Open apparel for Nike-contracted golfers (thanks, Phil). "¦ Here's a look at how Nike, Adidas, and Under Armour are doing with their athlete sponsorships (thanks, Phil). "¦ I've seen bodega cats, deli cats, liquor store cats, bakery cats, the occasional restaurant cat, and more, but until last night I'd never seen Home Depot cats. Li'l cuties. "¦ Pro-government protesters in Hong Kong yesterday were wearing numbered shirts, much like soccer jerseys (from John Dankosky). "¦ Key quote from this article about sumo wrestling: "[I]n baseball and soccer, there are jerseys and hats that kids can wear, but they're hardly going to wander around in a loincloth to show their love of sumo." "¦ Key quote from this article about Justin Bieber's day at the beach in Hawaii: "And to show his dedication to his endorsement deal, his red shorts were pulled down far enough for the CK logo on his underwear to be clearly visible."

• • • • •
What Paul did last night yesterday morning: If you bike in Prospect Park as often as I do (pretty much every day), you're bound to get caught now and again in one of the periodic dragnets when the cops suddenly decide to enforce the traffic laws that are normally ignored — e.g., no going through a red light on your bike, even if there are no other cyclists or pedestrians in the area. I've been cited three times in the past five-ish years, most recently back in March (Phil, that's why I was almost late for our final curling session — had to stop while the cop wrote me up), and my court date was yesterday, so off I went — by bike, of course — to the Red Hook Community Justice Center, which is where they adjudicate all the petty summons offenses from this part of Brooklyn (drinking from an open container, public urination, being in a park after curfew/closing, etc.).
I'd been through this a few times, so I knew the drill: You show up at 9am, you wait for your case to be called, and then you stand before the judge, who says, "Do you know now that [your offense, whatever it might be] is illegal?" You respond, "Yes, your honor," he says, "Case dismissed," and you go on your way. It can sometimes take several hours, but my case happened to be the third one called yesterday, so I was in and out in less than an hour. Easy. (My understanding is that they're much less lenient for cycling violations on city streets, but I've never been ticketed on the street — only in the park.)
It's a weird little dance, and I sometimes wonder why they bother, since the judge always tosses the summons. Since I continue to bike in the park every day and can't predict when the cops will suddenly decide to enforce the traffic rules again, I'll no doubt get cited again in another year or two, but whatever — as hassles go, this is a relatively mild one, and it's actually interesting to see how the court system works. I've come to view it as just another part of my cycling routine, sort of like periodically having to get new brakes.