[Editor's Note: Today we have an excellent guest entry by David Firestone, who's provided a close look at a unique element from MLB uniform history. "" PL]
By David G. Firestone
From 1956 to 1958 the Washington Senators utilized what came to be known as the "3D" uniform. These jerseys featured an ambitious and innovative design, with the front "W" insignia and back numbers rendered in block-shadowed type. The design was scrapped after 1958, and very few original examples survive. As was frequently the case with MLB uniforms at the time, many of the original jerseys had the logos and numbers removed and were then re-used in the minor leagues.
So what happened to those numbers that were removed? Some of them occasionally show up on eBay, and I recently bought four of them for my personal collection: a 1 worn by Eddie Yost; a 4 worn by Ken Aspromonte; a 6 worn by Albie Pearson; and a 30 worn by Whitey Herzog and Faye Throneberry [click to enlarge]:
These numbers weigh twice as much as traditional numbers from the same era. Though they do show some material loss, they are all in generally good condition.
If we take a closer look at these numbers, something unusual becomes apparent: The bottom red layer and top blue layer are both tackle twill, but the cream-colored center layer is the same flannel material that formed the body of the jersey [click to enlarge]:
[As an aside, I'm also fascinated by the diagonal strokes that form the "block" effect. From a distance, or when the photos are viewed at a small size, these strokes almost look like they were drawn on with a marker. Up close, however, it turns out they were done with chain-stitching! It's particularly interesting to see how the chain-stitching connects to the lockdown stitching on the back of the number. "" PL]
Although the 3D uniform was worn for only three seasons, it lives on in the world of cinema because it was featured in the 1958 Warner Bros. musical Damn Yankees. The uniform numbers can clearly be seen in the "Shoeless Joe from Hannibal Mo." scene:
Here's an auction listing for one of the jerseys used in the movie. If we take a closer look, we can see that they did a reasonably good job of replicating the numbers but were not 100% true to the original [click to enlarge]:
Whether on the field or in the movies, the Senators' 3D design is unique. I hope you've enjoyed this closer examination of it.
———
Paul here. Excellent stuff, David — thanks for sharing it with us.
+ + + + +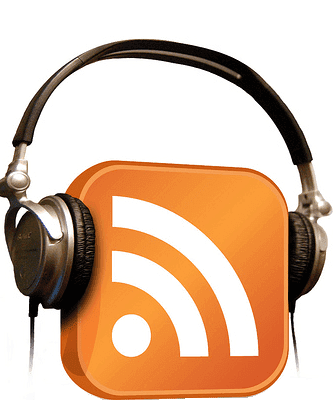 Podcast alert: Last Friday I was interviewed for a podcast on the excellent design site Core77. The interviewer, Don Lehman, asked me about the Super Bowl, the Olympics, and lots of other uni-related stuff. If you're a regular reader of the site, and/or if you've heard me before on the radio, a lot of what we covered in this podcast will probably sound pretty familiar. Still, if you've ever been dying to hear me talk for an hour solid, now's your chance.
+ + + + +
Collector's Corner
By Brinke Guthrie
Now that football season is over, it's time to look forward to baseball, beginning with one of my favorite bobbleheads ever, the Buster Posey Star Wars Clone Trooper from last season. The front of the helmet is held on with magnets — it pops off so you can see Posey's face. Got mine right next to my computer, along with my other favorites — Jerry Garcia and Carlos Santana. (His plays "Black Magic Woman.")
In other finds:
• Take a look at these 1970 NFL Topps mini-posters!
• Here's a nice-looking vintage Vancouver Canucks yo-yo. The eBay listing says '60s but it's gotta be at least 1970 at the earliest.
• Here's the perfect shirt for long-suffering Cubs fans: "I have two favorite teams: the Cubs and the team that's playing the Cardinals."
• Here's an unopened package of 1970s NFL Magnetic Note Holders. "Collect all 26 teams!" The same seller also has a set of AFC/NFC magnetic standings boards.
• Hope the art director for this 1975 Derek Sanderson socks ad won a prize for it. "I tried to think of a funny comment to attach to this link, but words fail me," says reader Jake Elwell, who submitted this one.
• If I am not mistaken, that is also Mr. Sanderson at top left in this set of 1970s Bruins color portraits, no?
• This 1970 Vikings medallion is very cool.
• Atlanta Braves fans, you simply won't find a better parka anywhere than this quilted, full-zip hooded version by DeLong. Here's another Braves jacket with back-in-the-day styling c/o Starter.
Seen something on eBay or Etsy that you think would make good Collector's Corner fodder? Send your submissions here.
+ + + + +
Tick-Tock: Today's Ticker was compiled and written by Garrett McGrath.

Baseball News: The Diamondbacks are going to wear digital camo on Memorial Day. … The Royals proved that they might be paying attention to current pop hits with their new 2014 slogan. … The Washington Nationals are all ready for spring training (from Tommy Turner). … The Scraton/Wilkes-Barre RailRiders (AAA Yankees) will be wearing a throwback jersey that honors three distinct eras of their history.

NFL News: Teams wearing white have won 9 of last 10 Super Bowls, and are now 30-18 overall. … Everybody's favorite traffic-influencing governor passed off a symbolic hosting helmet to the governor of Arizona in Times Square over the weekend (from Jon Solomonson). … The NFL logo at midfield looked smaller than those in the past. Here is a comparison of the logo from Super Bowl XLV and the game on Sunday night. It is a few yards smaller on both sides and doesn't stretch as far vertically either (cool observation, Jeff Flynn). … Here is an infographic about the big game, updated with the stats from Sunday (from Dave Bloomquist). … Some guy from an indie band made a portrait of Marshawn Lynch out of Skittles. I feel for the assistant or whoever actually sorted all of those candies by color (from Gordon Blau). .. The Buffalo Bills posted this picture to remind their fans that they might have something to cheer for and that the NFL has a ton of logos (from Ryan Mallon). … "I got this image from one of those history in photos type Twitter accounts. It said the Linda, Paul McCartney, and David Gilmour photo was taken at the the Knebworth Festival on August 21, 1976 during a Rolling Stones performance," Clint Schultz says. "I grew up in Texas and I've never seen the Dallas Cowboys appear in green and red. The Dallas Cowboy player who wore No. 56 was Hollywood Henderson, who was only a rookie in 1975. A simple search turned up another image of the bootleg Cowboys shirt being work by The Who's Keith Moon. It seems odd that Hollywood Henderson is all mixed up the the most legendary British rock bands of all time (and a color blind bootleg screen printer)."

College Football News: Miami Athletic Director Blake James confirmed that the university will have an updated look in 2014, though the design is not finalized. "I don't want to stir up the fan base and say we're going to come out and look significantly different," James said, "but I'll say our look even better next year than this year." Sounds like the green, orange, and white are staying (from Bryant Grosso). … The University of Kentucky ran this uni-inspired commercial during halftime of the SB in their local region (from Jeremy Baker). … Grambling State unveiled a bold new look.

Basketball News: With David Stern's retirement and Adam Silver's ascension to the commissioner's chair, the NBA is now using new balls with Silver's signature. … In one of the more bizzare SB ads, Chrysler featured a short clip of Julius Erving wearing a No. 6 jersey, even though the footage pre-dates his time with the 76ers. I found original footage from the documentary Doin' It In The Park where you can see that the Adidas logo was removed and the No. 6 was added. That being said, nothing will ever beat this scene from The Fish That Saved Pittsburgh where the Doctor dunks for his date (thanks to Greg who runs a Dr. J website for pointing this out).

Grab Bag: Former Fed Chair Ben Bernanke's going-away party was baseball-themed and had baseball cards featuring his image (from Robert Silverman). … Fifteen American artists designed track suits in response to Russia's anti-gay legislation (thanks, Phil). … The Prime Minister of New Zealand wants to remove the Union Jack from the country's flag.
+ + + + +
And now, on a very serious note: I recently heard from a longtime Uni Watch reader who, unfortunately, is suffering from a very serious illness. He had a request, which I'll let him explain in his own words:
My disease is progressing faster than I would like, and I'm thinking ahead toward funeral options. If I am to be buried, I'd like it to be in a jersey, and I have thought about maybe doing a sweater based on this Blackhawks logo, which was linked on Uni Watch last summer.

I've received the designer's permission to use the logo in a real project, but my DIY skills and health are not up to par to execute such a project on my own. Do you have any suggestions as to who I might contact for assistance? I know it's kind of morbid, but I'd love to be able to wear that design in my casket.
Wow.
If there are any DIYers out there who'd like to help this reader with his project, please shoot me a note and I'll put you in touch with him. Thanks.