Paul here, making a rare weekend appearance, because we have some breaking news: Twitter-er @GeorgeP_31 was at a Nike shop in Atlanta today and snapped these pics of what appears to be Atlanta's City Connect jersey.
As you can see above, the jersey is based on Atlanta's old 1970s "feather" uniform. It features "The A" as a chest insignia and "715" on the inner collar. Both of those graphics appeared on digital leaks of T-shirt and sock designs that surfaced earlier this year, as seen here: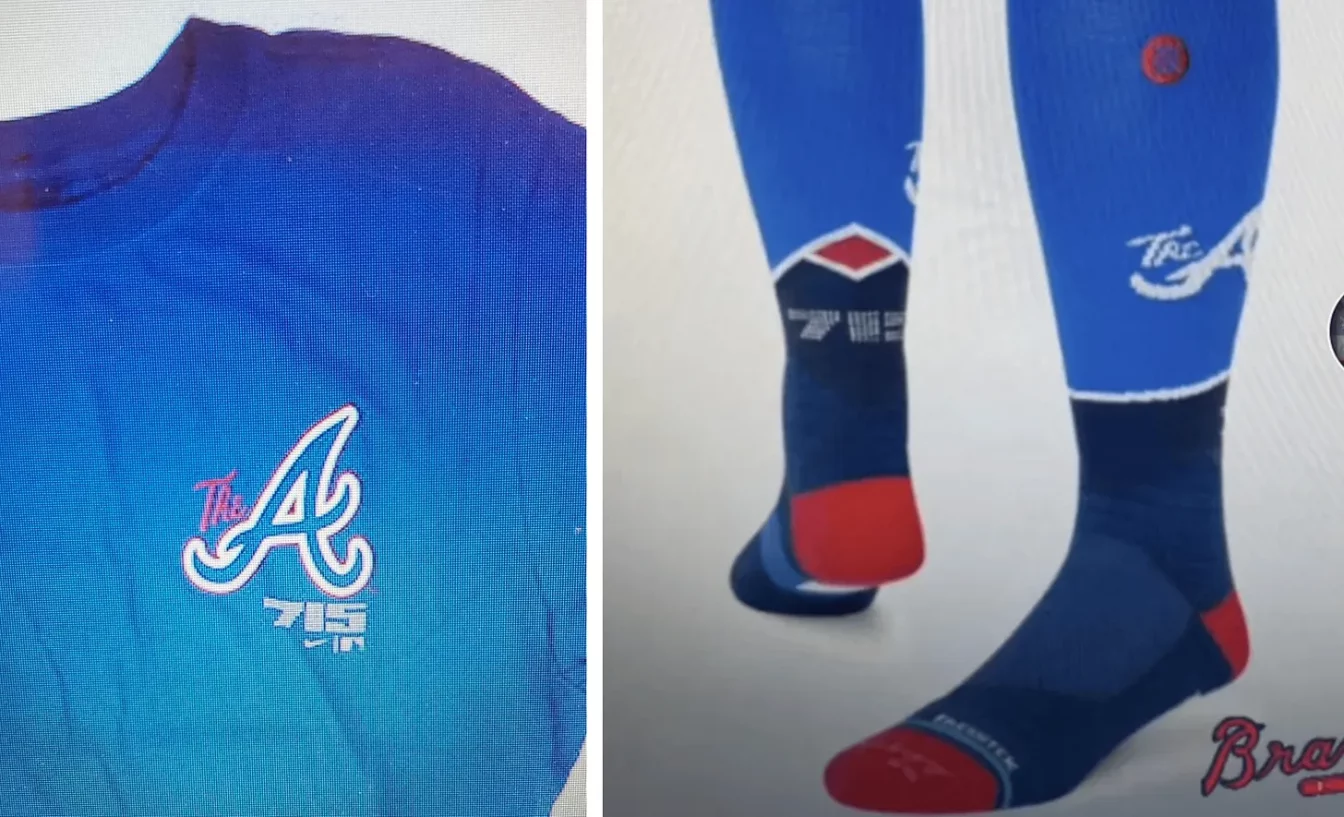 So this CC uniform will presumably be officially unveiled shortly.
I'm still a bit puzzled by using the "715" graphic for a 2023 uni release (even if only on the inner collar), since the 50th anniversary of Henry Aaron's record-breaking 715th home run will be next year, not this year. But we'll presumably hear the full "storytelling" rationale soon enough.
(Special thanks to Twitter-er @miketfrick for bringing @GeorgeP_31's tweet to my attention.)